My kids came home from school today telling tales of sick friends throwing up at school and colds being passed round and round. Tis the time of year for cold and flu germs to run rampant! Be prepared with this fun DIY Magnetic Chalkboard Activity Tray for some fun quiet play when your kids are sick and laying on the couch. It also is fantastic for long car rides which are likely in your future with the coming holiday seasons!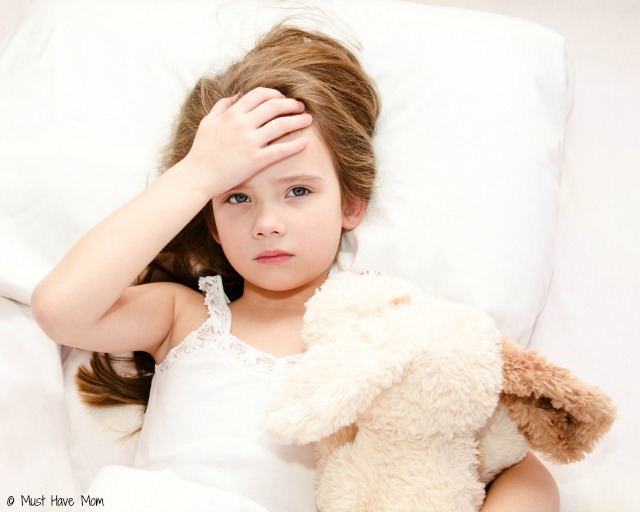 Not only will you want to be prepared with some fun quiet time activities like this DIY finger puppet kit, but you'll also want to make sure you have some all natural medicine on hand too. There is nothing worse than having a sick child in the middle of the night only to find you have no medicine on hand!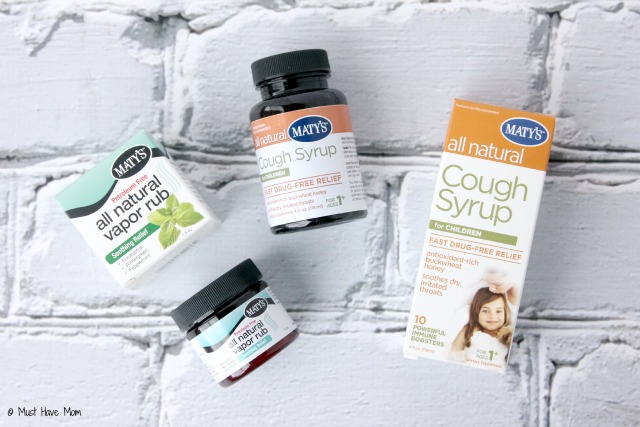 We love Maty's Healthy Products all natural vapor rub and cough syrup. Their vapor rub doesn't contain any phthalates, fragrances, hydrogenated oils, artificial colors, preservatives, mineral oils, gluten or chemicals. Their cough syrup differs from traditional medicine because it is a whole food remedy.
Does your child run from a spoonful of medicine? One thing I love about Maty's Healthy Products cough syrups is that since they are whole food remedies you can get creative with different ways to give it to your child. They'll love pouring it on their pancakes or adding it to a warm cup of apple cider!
Maty's Healthy Products cough syrup for children starts with real Buckwheat Honey which is one of the most antioxidant-rich honey produced in the United States. They add nine additional immune boosting ingredients to the honey to enhance your child's natural healing power.
Maty's Healthy Products all natural vapor rub helps relieve cough and congestion with soothing notes of wintergreen and peppermint. It provides nasal relief while strengthening your child's immune system. Since their vapor rub is petroleum and paraben free, there are no worries about putting toxic substances on your child's skin.
Keep these in your medicine cabinet so you're ready when sickness strikes one of your children! You'll also want to make this DIY magnetic chalkboard activity tray and have that ready to go for a sick day on the couch. I recommend keeping these stored away and only take them out for sick days or road trips so that the kids get really excited when they get to play with them!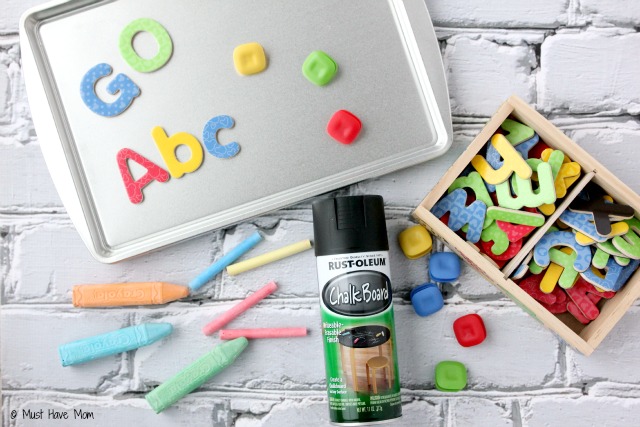 To make the DIY magnetic chalkboard activity tray you will need a cheap cookie sheet. I found mine for $1 at Walmart! You'll also need a can of chalkboard spray paint, some magnets, chalk and whatever else you like! I found some magnetic clips at Walmart too and those are perfect for holding papers in place while the kids color them. The magnetic letters are great for practicing letters and words.
Rough up your cookie sheet a little bit with steel wool before painting it. Follow the directions on the can of chalkboard spray paint. Paint your pan and allow to dry. It's that easy! These are perfect lap trays for the kids. Not only are they great entertainment on the couch or in the car, but they also double as a tray to eat their meals on! Whether they are sick on the couch and eating crackers or they are in the car on a road trip, you can use these trays to help them easily eat their meal away from the table.
Find our favorite all natural Maty's Healthy Products on their site or in stores like CVS. Follow Maty's on Facebook, Twitter, Instagram, & Pinterest for more great ideas!