3 Step Easy Iced Coffee Recipe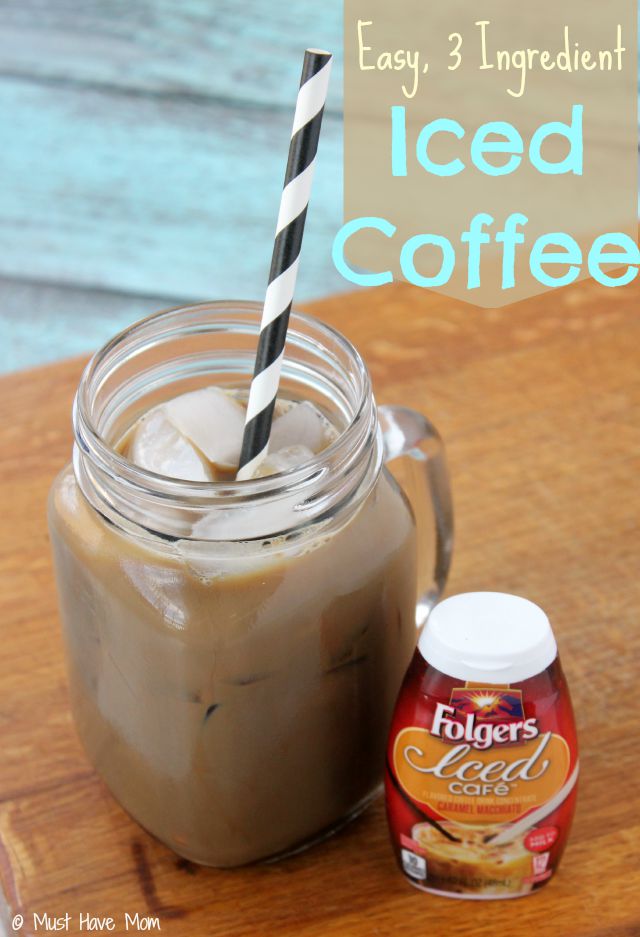 If you know how to put ice and milk in a glass then you can make this super easy, super delicious Iced Coffee! If you love coffee but you have a hard time enjoying it when the temperature is climbing then you will love this Iced Coffee!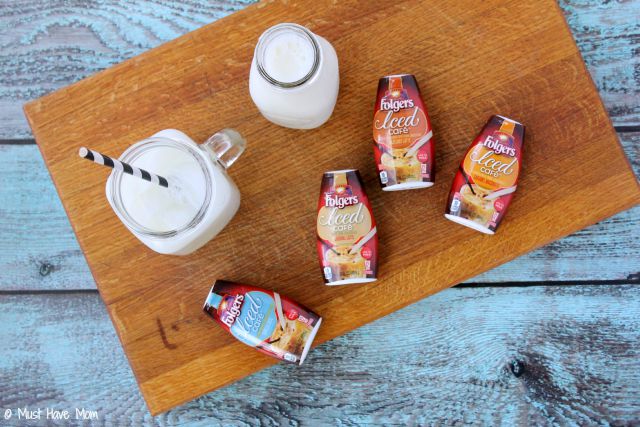 Folgers Iced Cafe Coffee Drink Concentrates are comprised of just five ingredients and include no sugar or preservatives. It is basically super concentrated coffee made from coffee extract. All you have to do to enjoy an easy iced coffee is put ice and milk in a glass and add two squeezes of Folgers Iced Cafe, stir and enjoy! It's really that simple and it's really tasty too!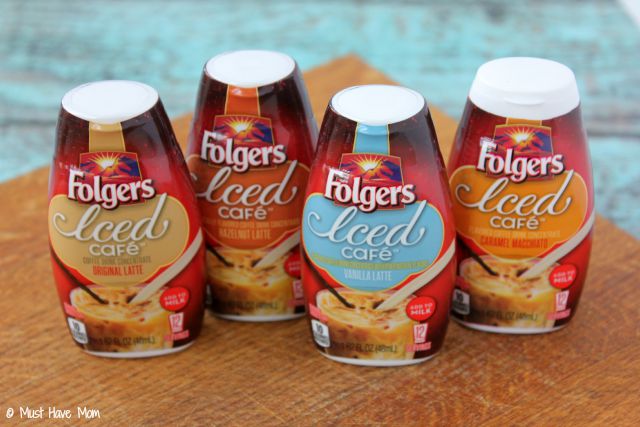 Folgers Iced Cafe are available in four amazing flavors including Original Latte, Vanilla Latte, Caramel Macchiato and Hazelnut Latte. I personally love the Vanilla Latte. It's simple and delicious. Whenever I need a little pick me up in the middle of my busy day I just throw together three easy ingredients, ice, milk and Iced Cafe and stir and in just a minute's time I've got a restaurant worthy iced coffee.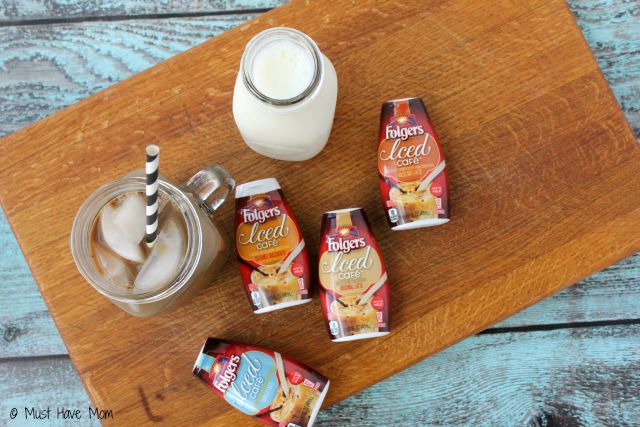 I use skim milk in my iced coffee concoctions but you can use any kind of milk you prefer! It works great with almond milk, soy milk and others.
The Folgers Iced Cafe are great for at home, at work or even on the go! At just $4.99 each they make iced coffee easy and affordable!