DIY Cocktail Umbrella Wreath Tutorial
Today we have a guest post from Landis, who is the co-owner of The Wreath Depot, a shop that specializes in gorgeous, handcrafted floral wreaths.
Thanks so much to Sarah for inviting me to share this DIY wreath with you guys. I adore mini cocktail umbrellas and had so much fun crafting a wreath from them! It is one of the easiest wreaths to make as you don't have to have a hot glue gun or special supplies. This DIY Cocktail Umbrella Wreath is bursting with summer color and quickly becomes the center of attention when you have guests over. Follow along below as we learn the steps to craft it.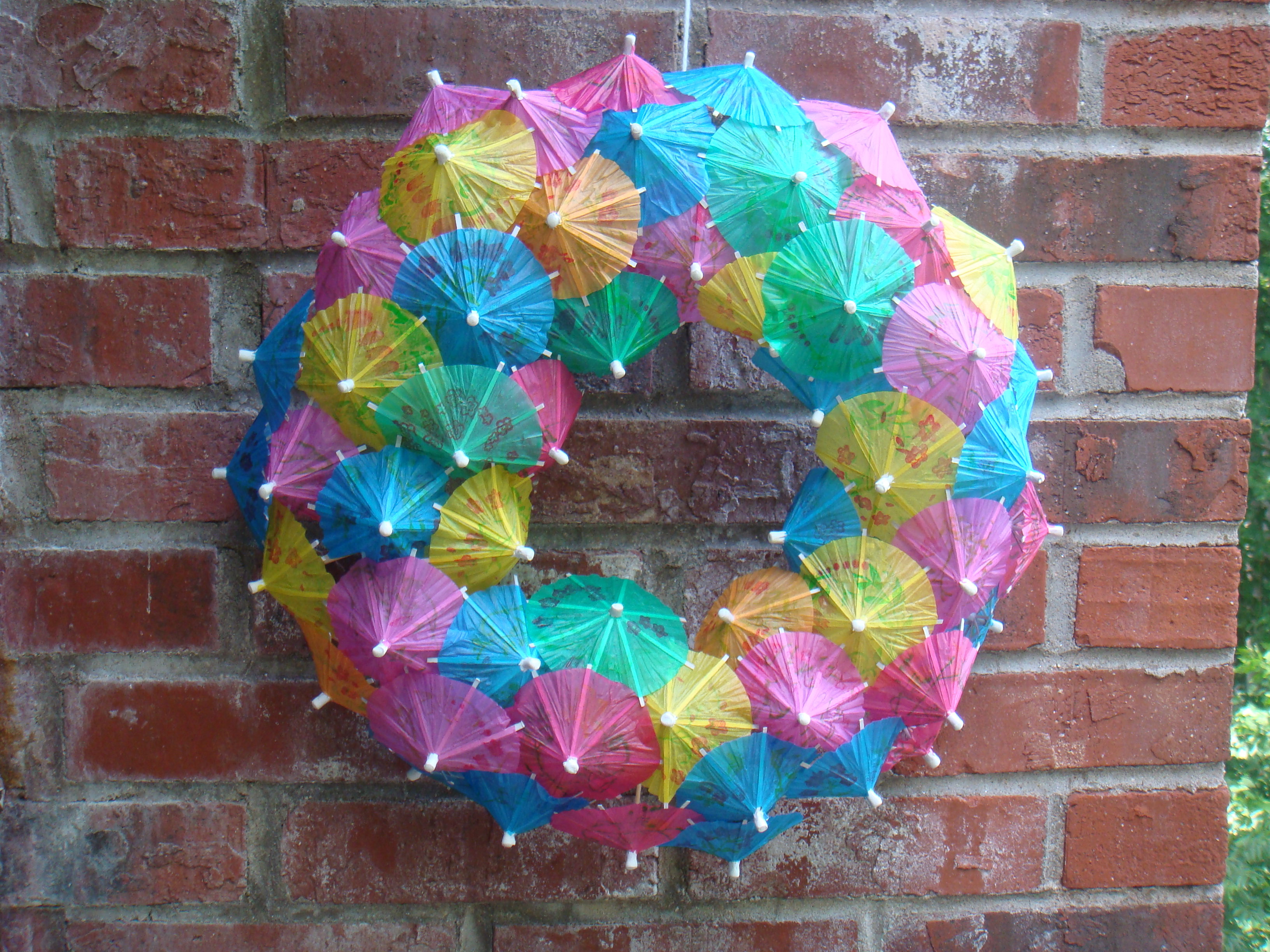 Supplies You Will Need:
1) 10 Inch Foam Wreath Base
2) Cocktail Umbrellas (4 packs of 10)
3) Yarn and scissors (Optional- you can wrap the yarn around the base if you like)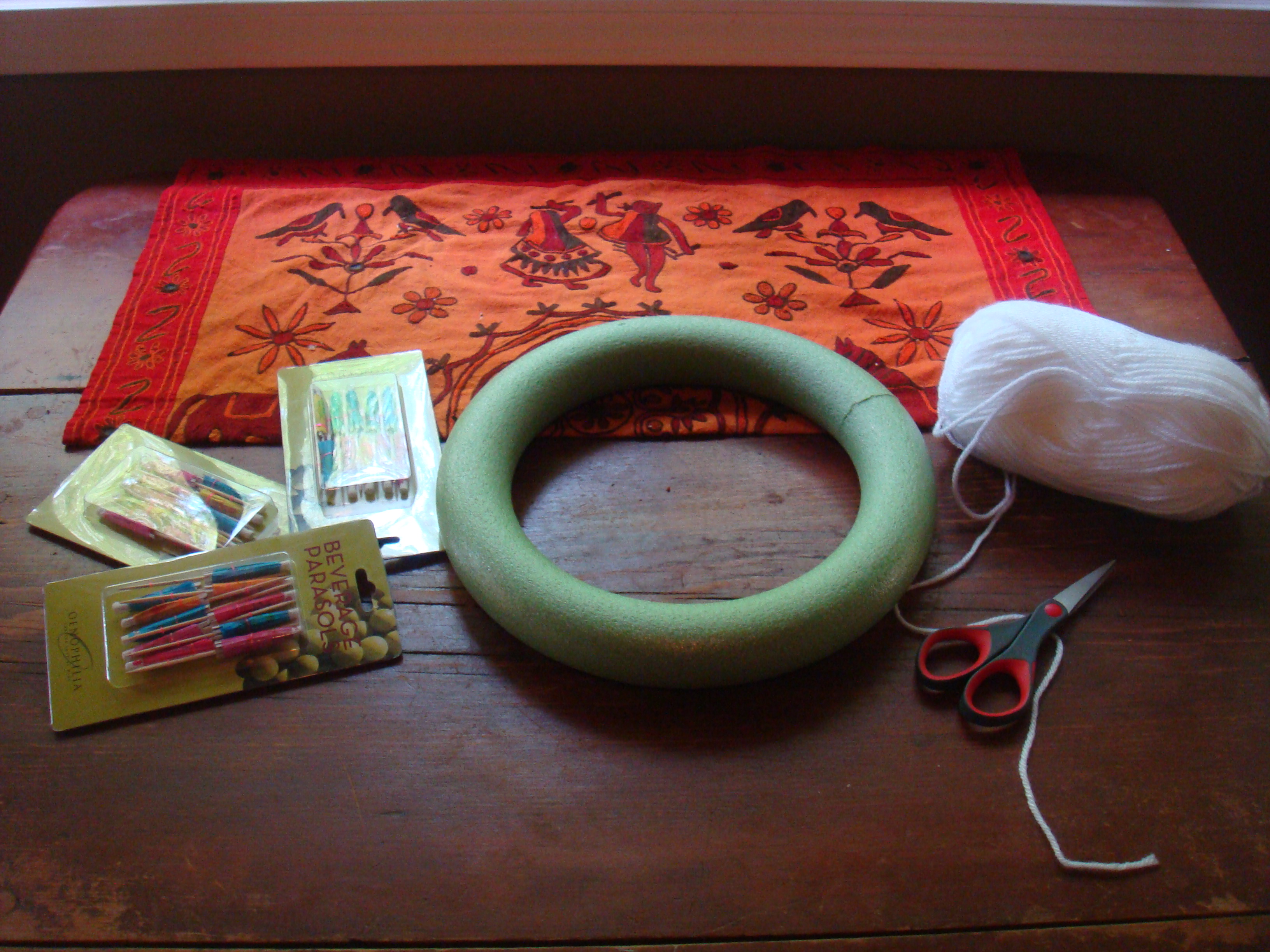 Step 1: Open the cocktail umbrellas. This proved to be a bit trickier than I had expected! First, you have to remove the small rubber band around the outside of the umbrella. Then push the rubber band on the base of the umbrella up to open it.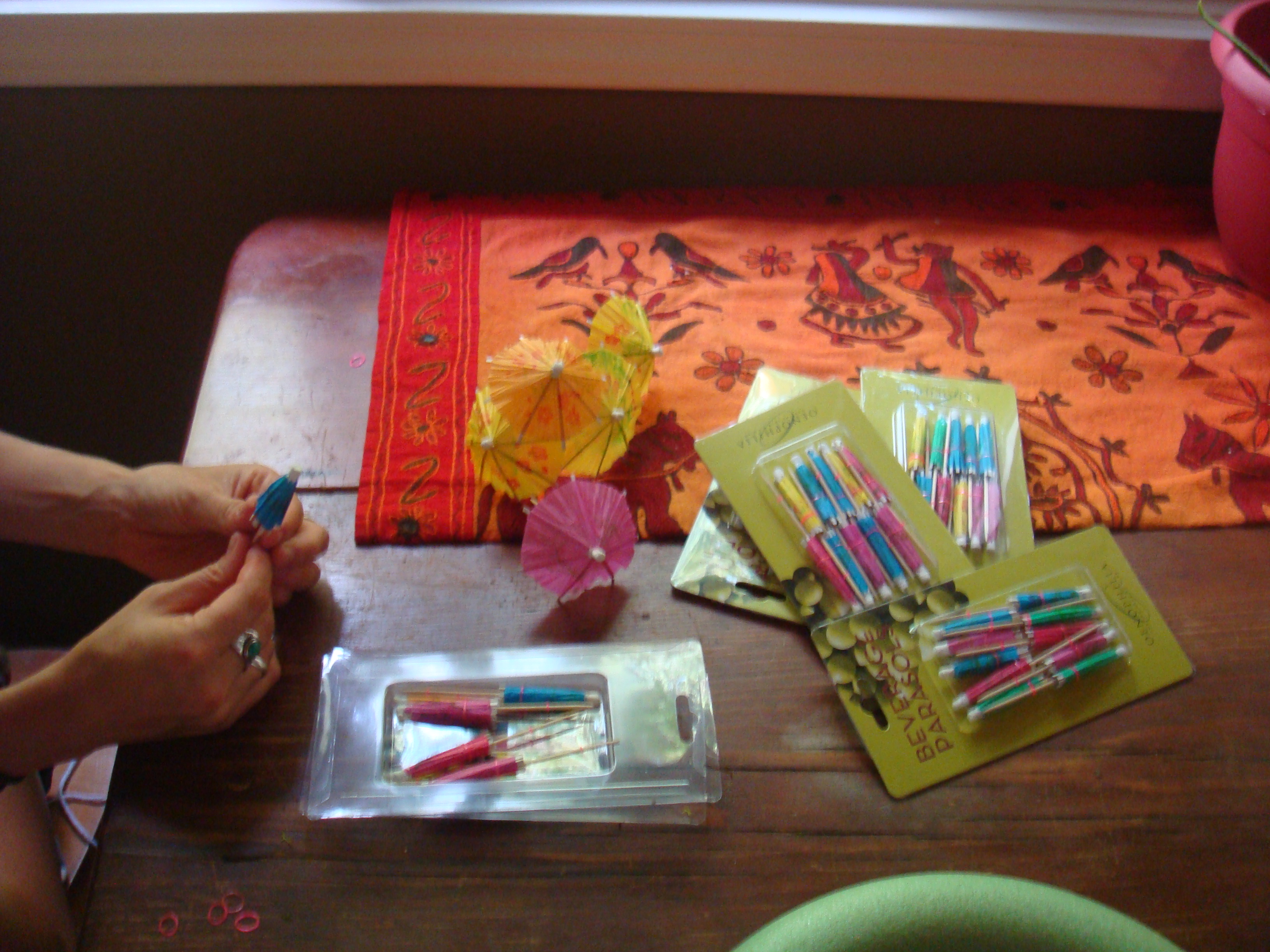 Step 2: Delicately stick the umbrellas in the foam wreath. I chose to alternate the colors randomly to make the design more fun. Make sure the tops of the umbrellas overlap to hide the base of the wreath. It is important to place them at the correct angle to create the pattern.
Tip: Choose the umbrella colors to match your décor. They have all sorts of fun colors and patterns!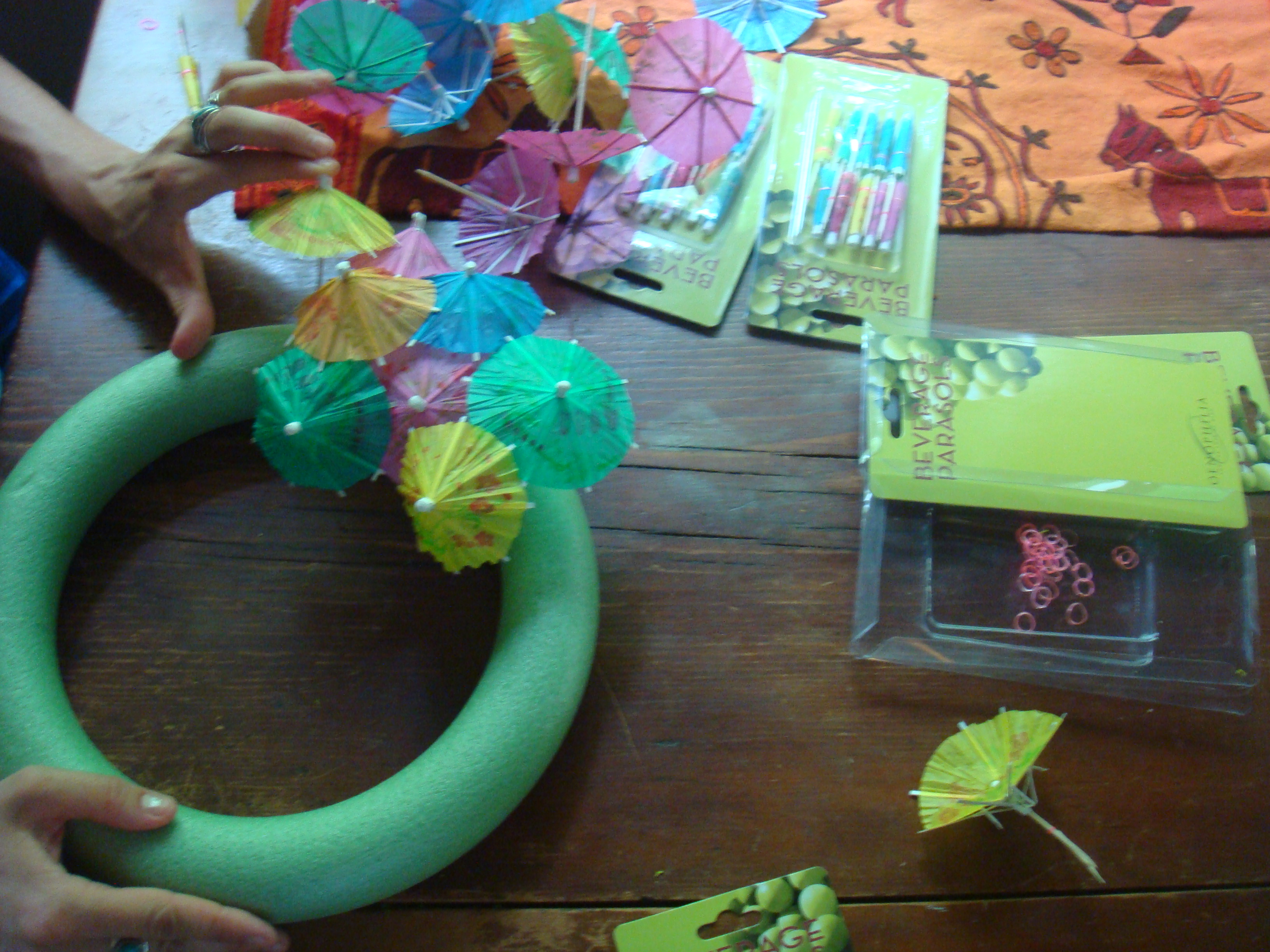 Don't get discouraged if there are a few broken umbrellas in the process 🙂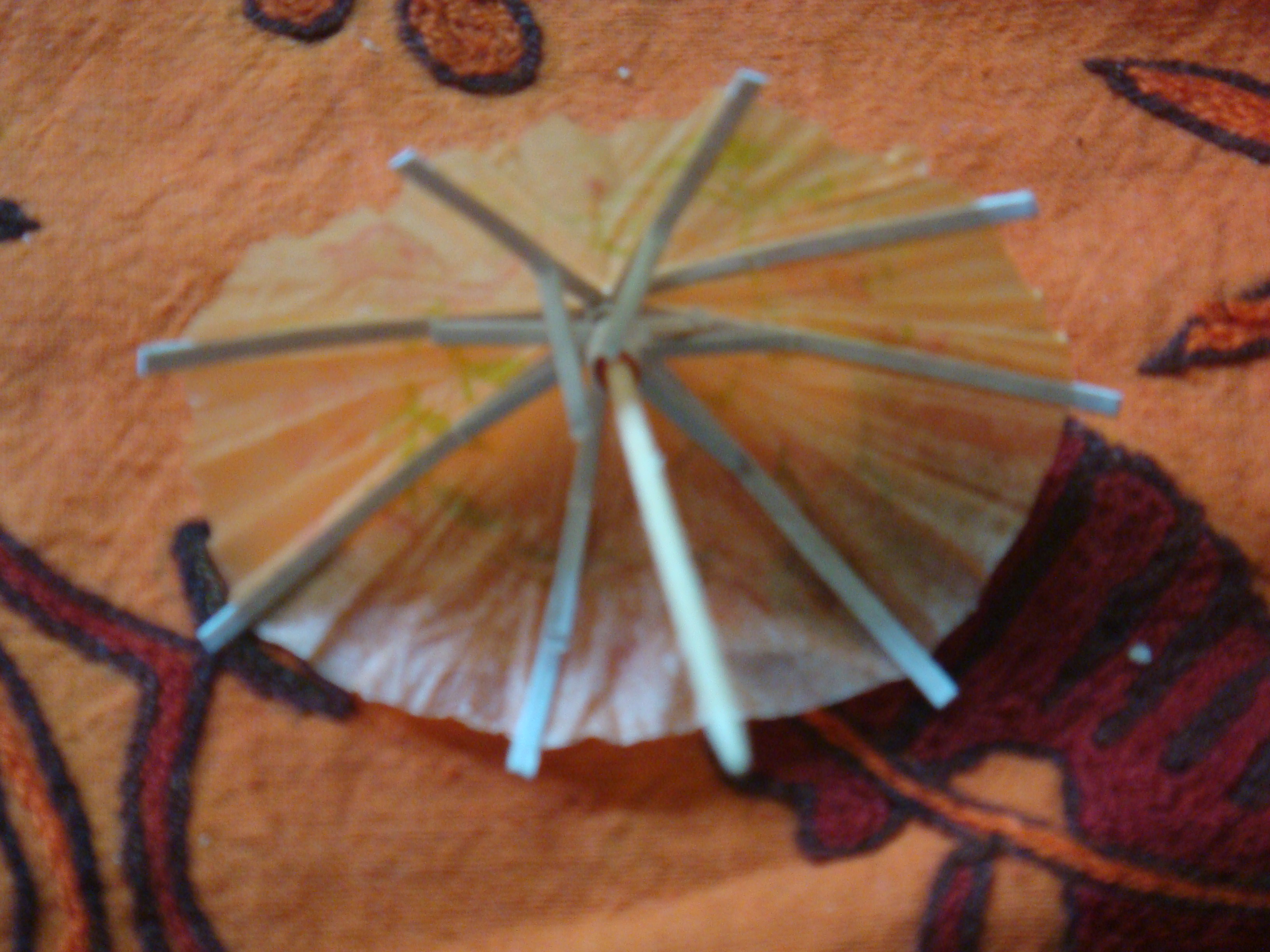 Work your way around the wreath to create full coverage with the umbrellas.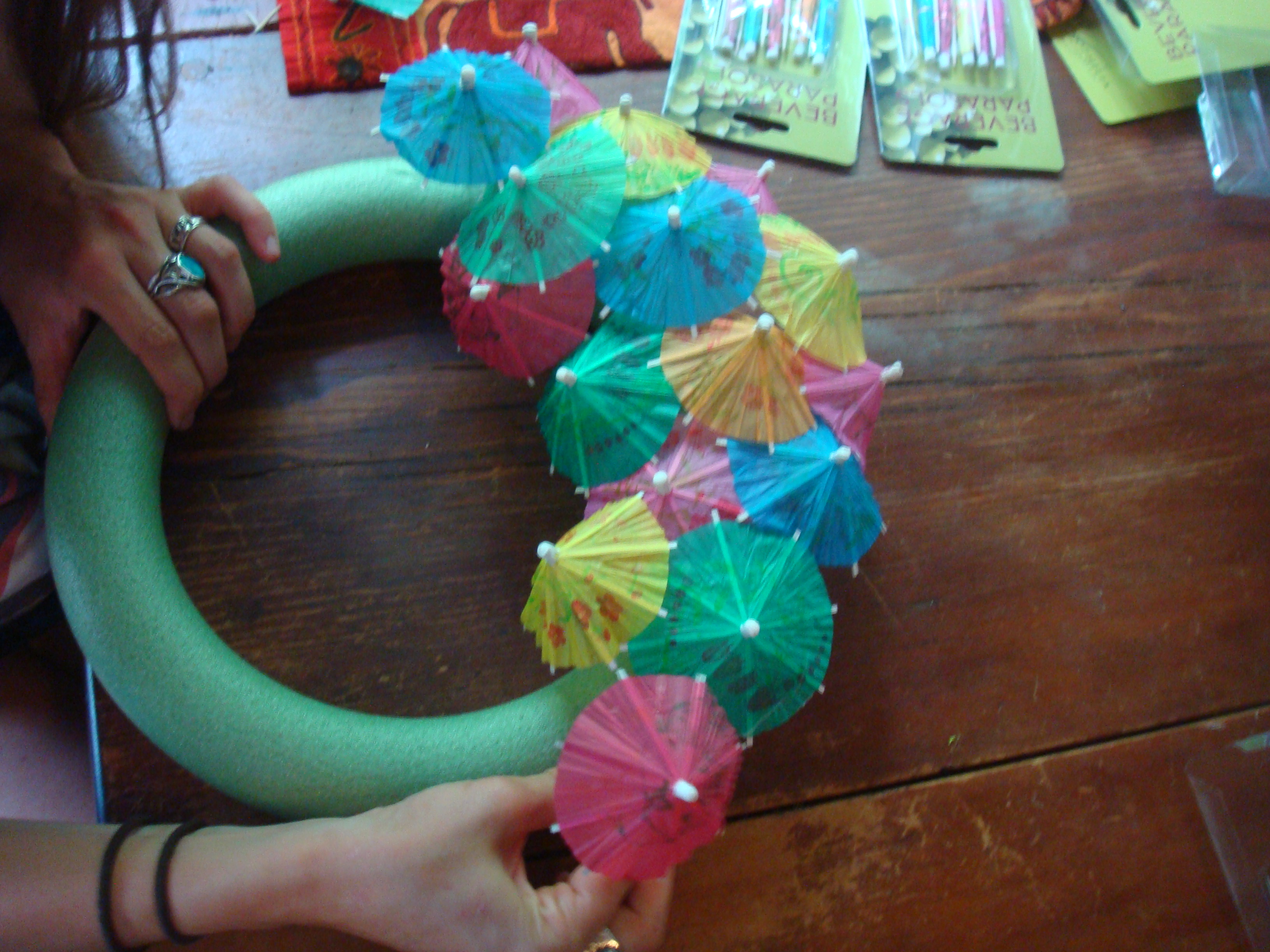 The last step is to look for any open spots on the wreath that you might have overlooked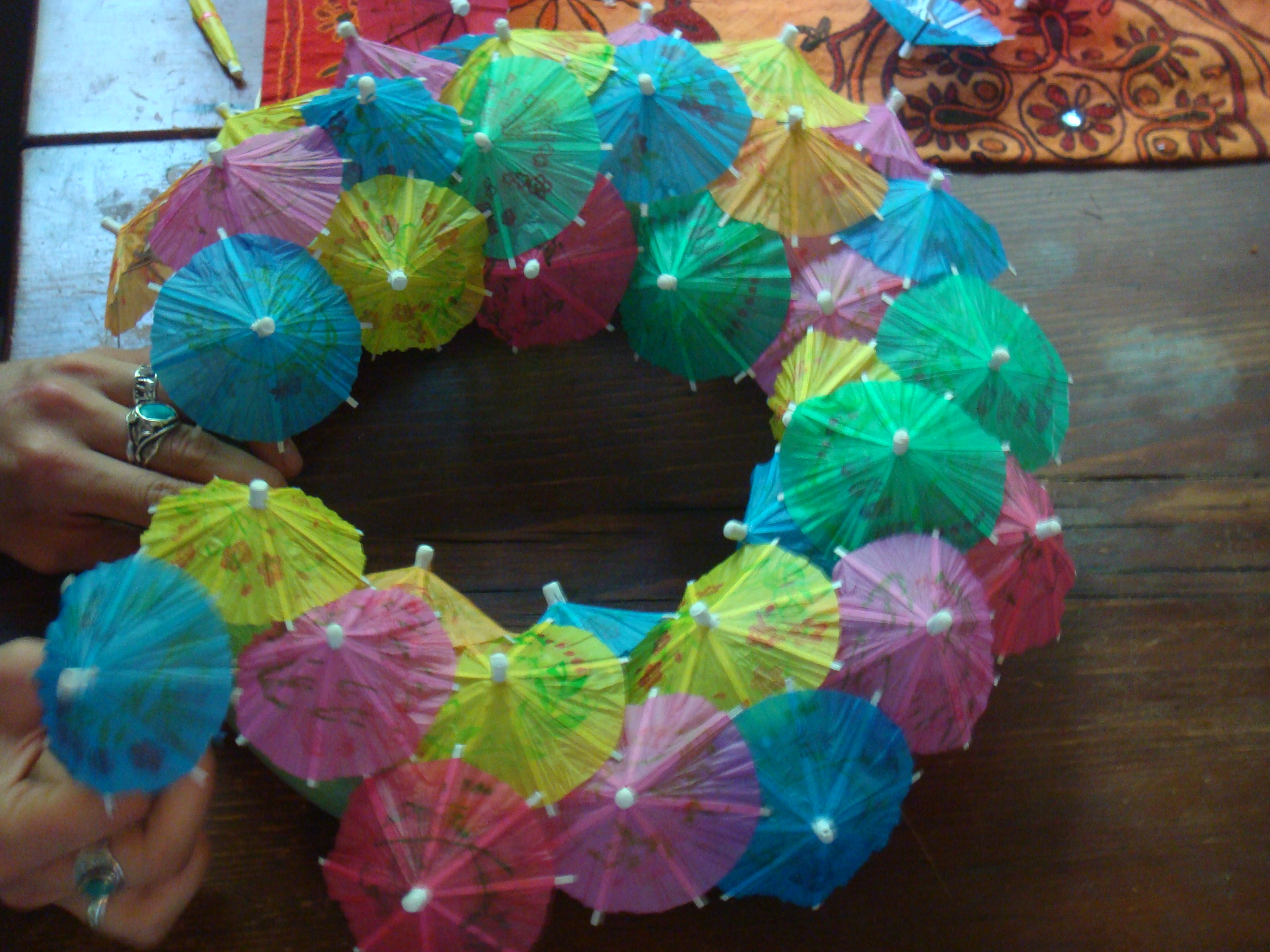 And there you have it! A fun display of bright, cheery colors to welcome your guests. Thanks again to Sarah for inviting me to share with you guys. Click here to see our summer wreath collection at The Wreath Depot for more wreath inspiration!