DIY Dog Sign with Treat Jar & Leash Holder
This is a sponsored post written by me on behalf of Vita Bone®. All opinions are 100% mine.
Make this adorable DIY dog leash holder and pet jar and you'll have your dog's supplies at the ready whenever you set out for a walk or need to reward them with a treat! We LOVE how handy it is and it makes finding their supplies quick and easy when we are on our way out the door! I'll show you how easy it is to make one yourself!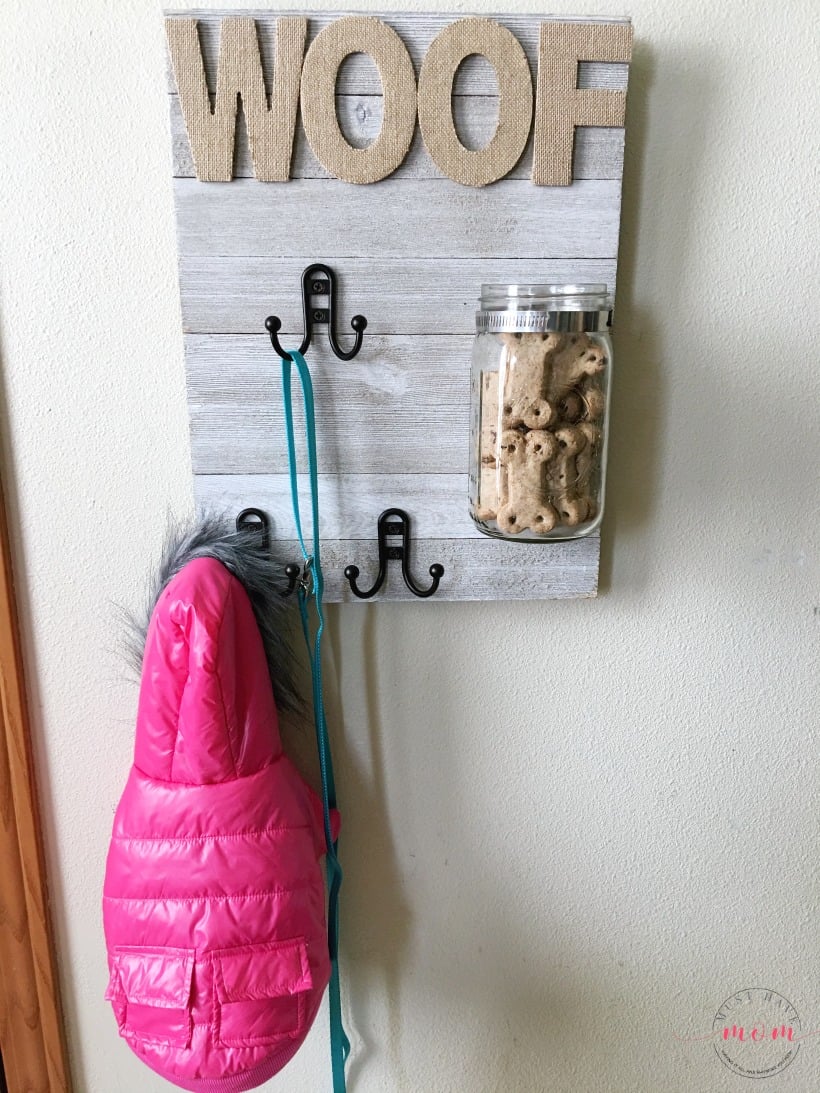 DIY Dog Leash Holder & Treat Jar
I love decor that is both on trend and functional. This pet sign definitely fits the bill and has scored a place next to my front door. It's cute enough to display prominently and functional enough that you'll wonder why you didn't make one sooner. Plus, it's super easy to make one. I think it took me about 10-15 minutes total to make mine!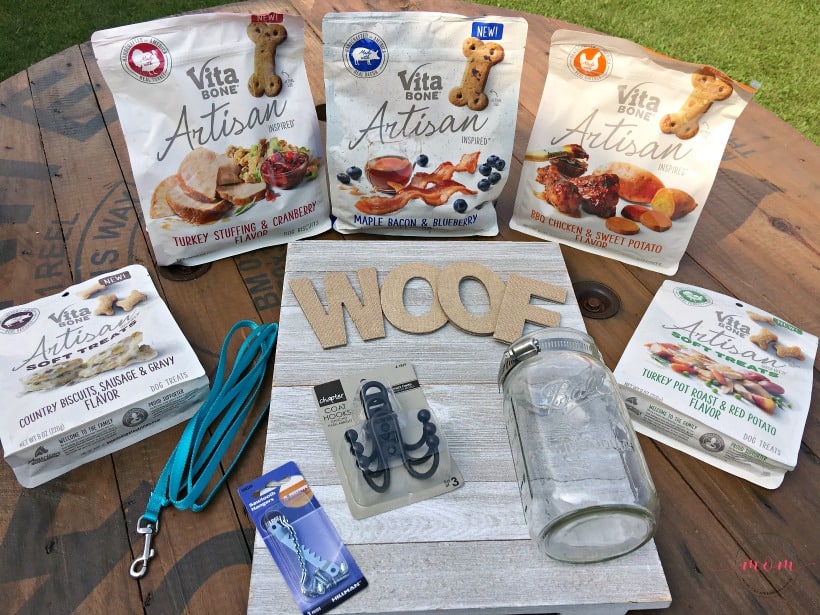 Start by gathering your supplies. You'll need the following:
pre-made pallet sign (available at your local craft store or in Walmart's craft section)
quart size mason jar
hose clamp that will fit around the neck of the mason jar
coat hooks (3 double hooks)
picture hangers (for the back)
burlap letters that spell "Woof" (I found mine in Walmart's craft section)
hot glue gun
drill to screw in screws for coat hooks and hose clamp
your dog's favorite treats *My dogs love Vita Bone® Artisan Inspired® treats!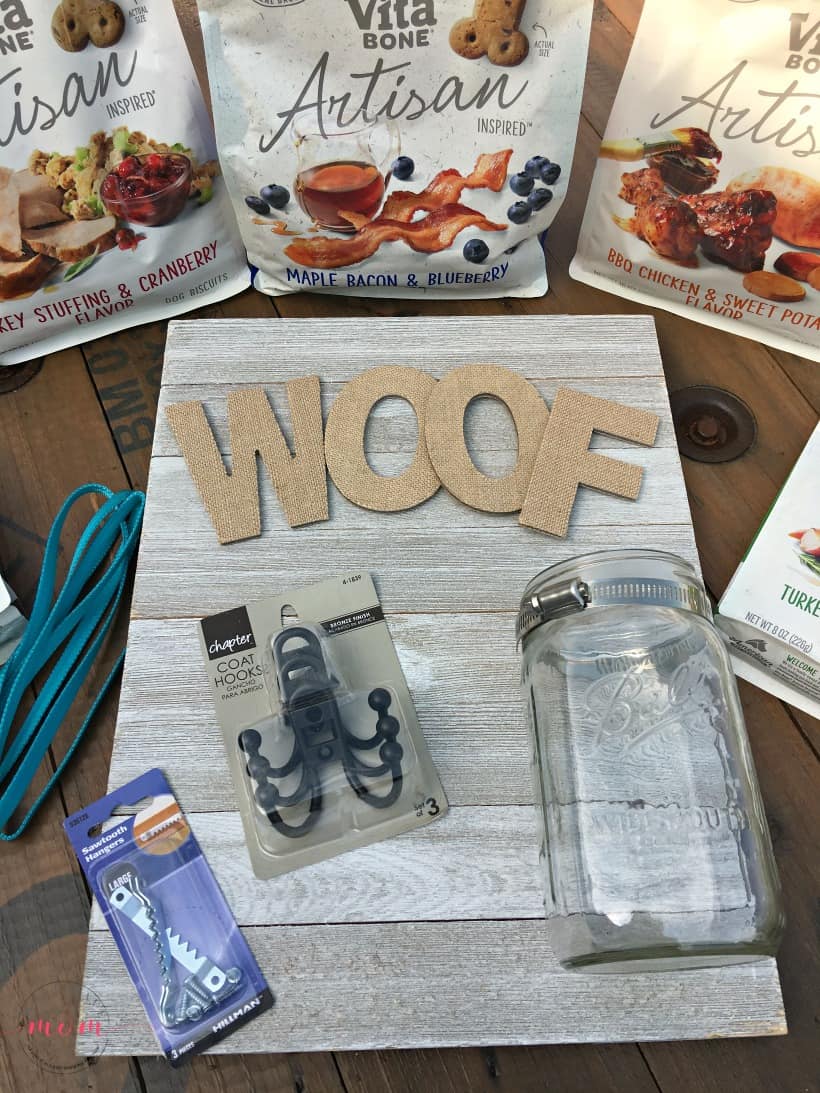 I bought everything needed for this project at Walmart, including the Vita Bone dog treats!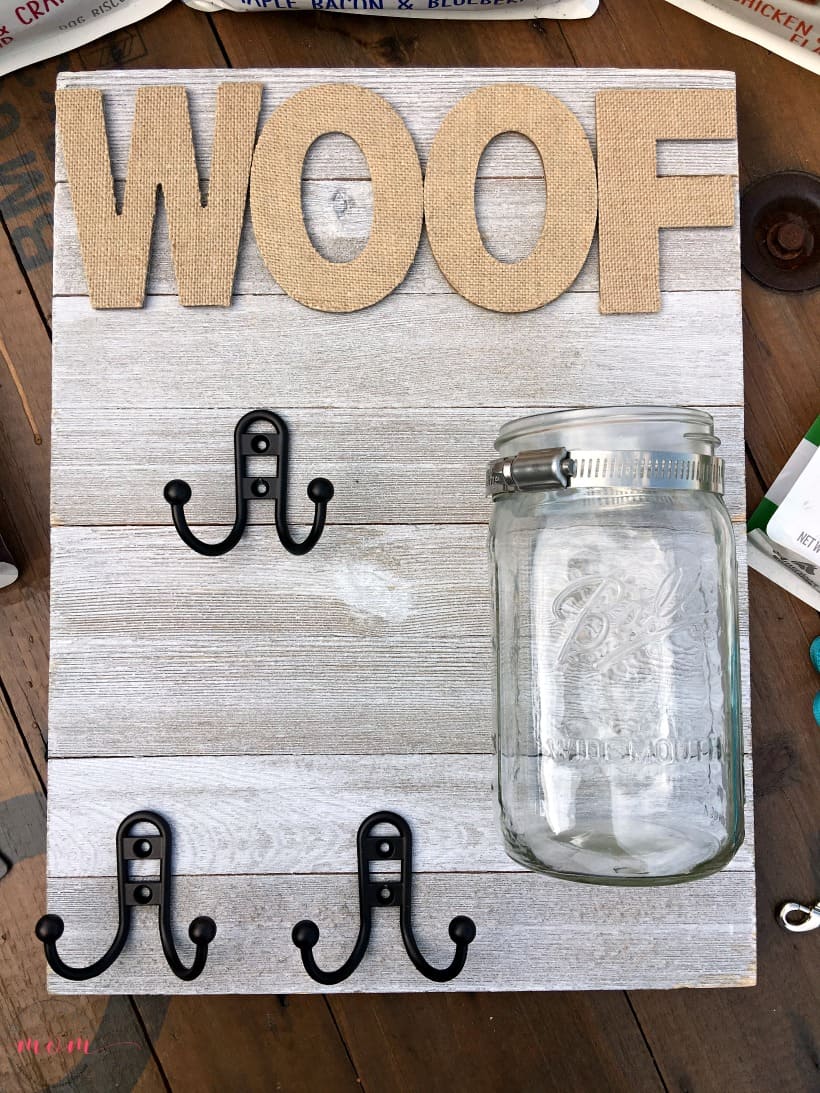 Place each piece where you want it to go and ensure you like the placement before affixing anything to the sign. Place the hose clamp around the neck of the jar. I offset my coat hooks so I could hang the dog leashes on the higher hook and have them hang between the lower two hooks. I use the lower hooks for my little dog's jacket and sweaters. It also works great for hanging extra collars, bark collars or harnesses on.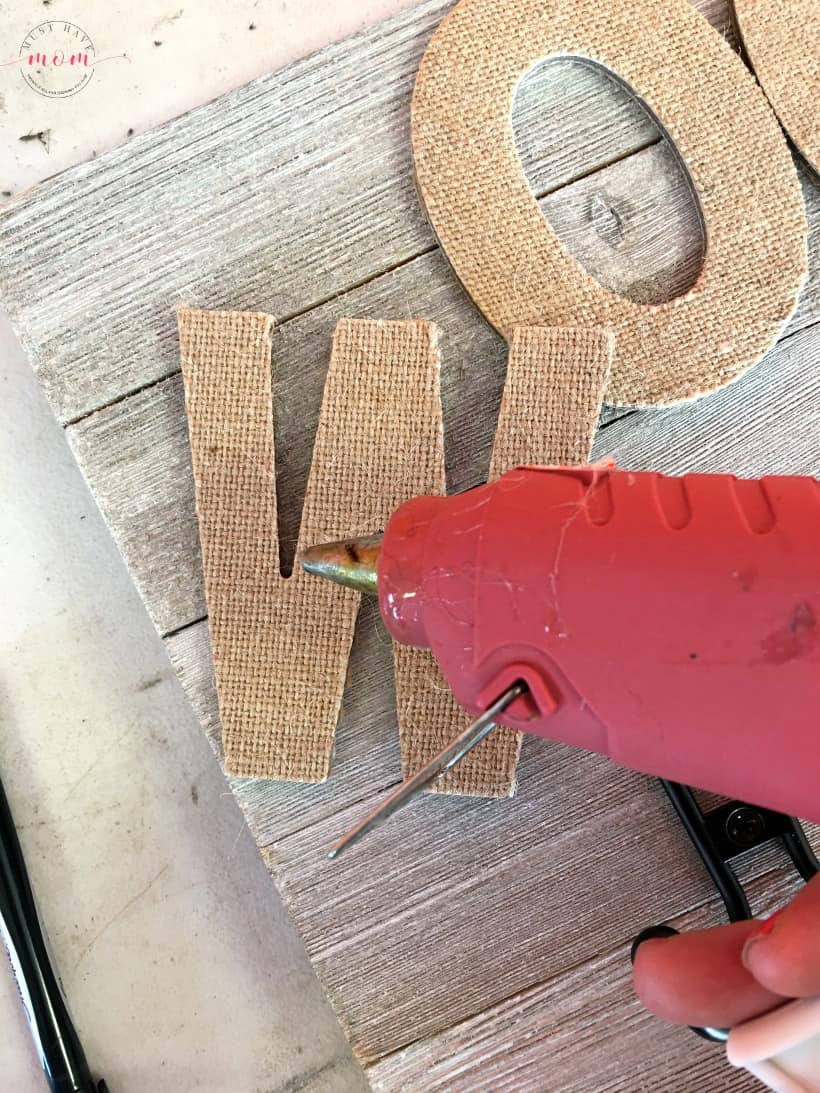 Now begin affixing each piece to the pallet board. I used a hot glue gun to attach the burlap letters across the top of the pallet board. Then screw the coat hooks and hose clamp into place.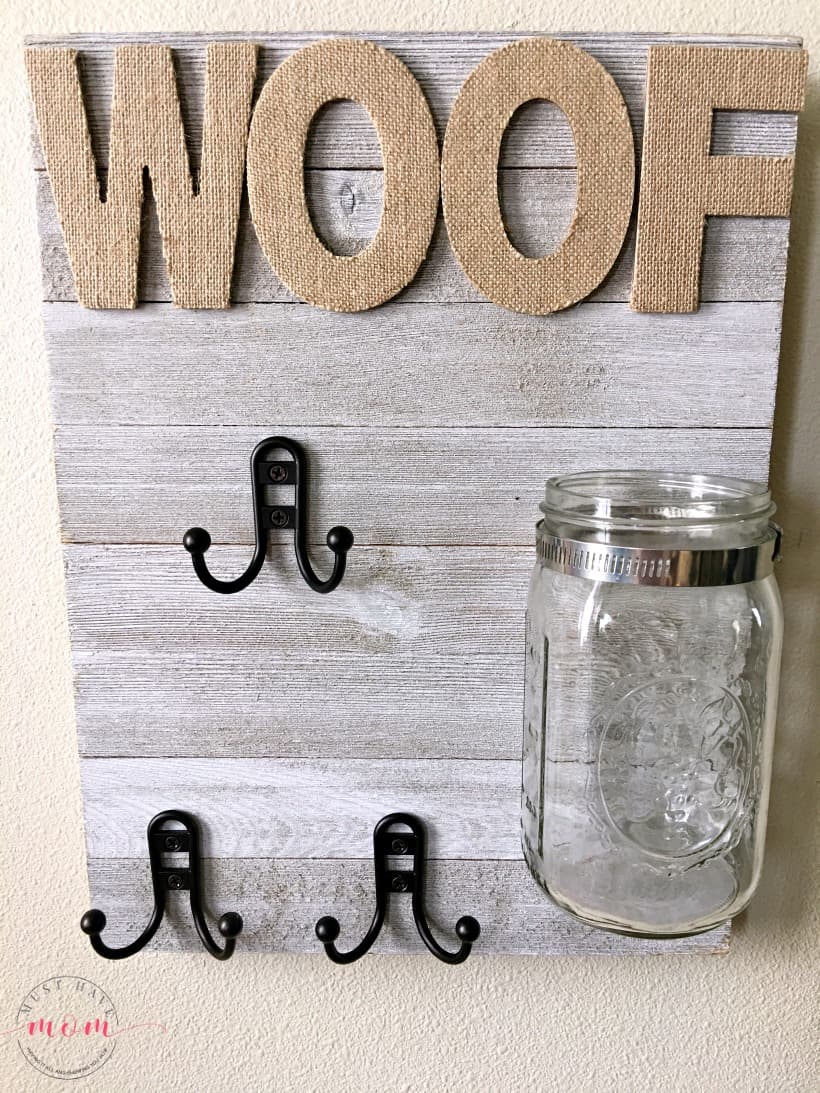 That took all of ten minutes right? I told you this would be easy. Now screw the picture hanger to the back of the sign.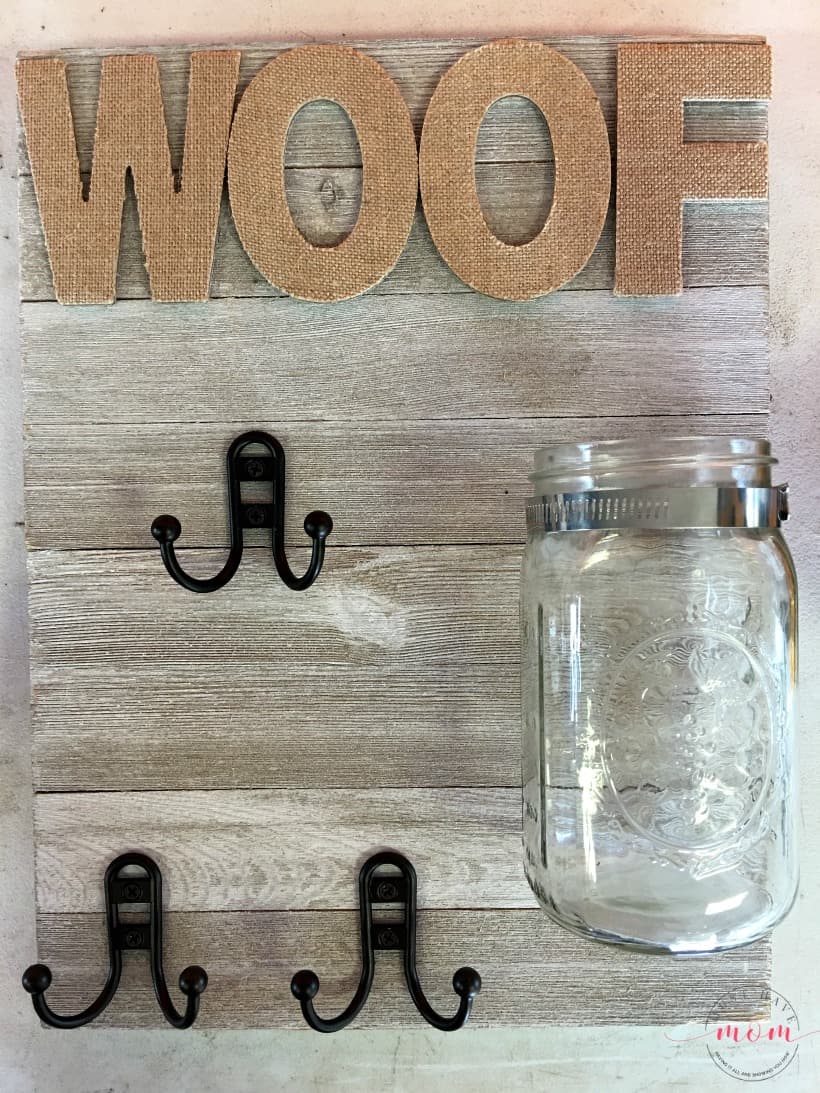 Pick a place near the entry door in your home to hang the sign.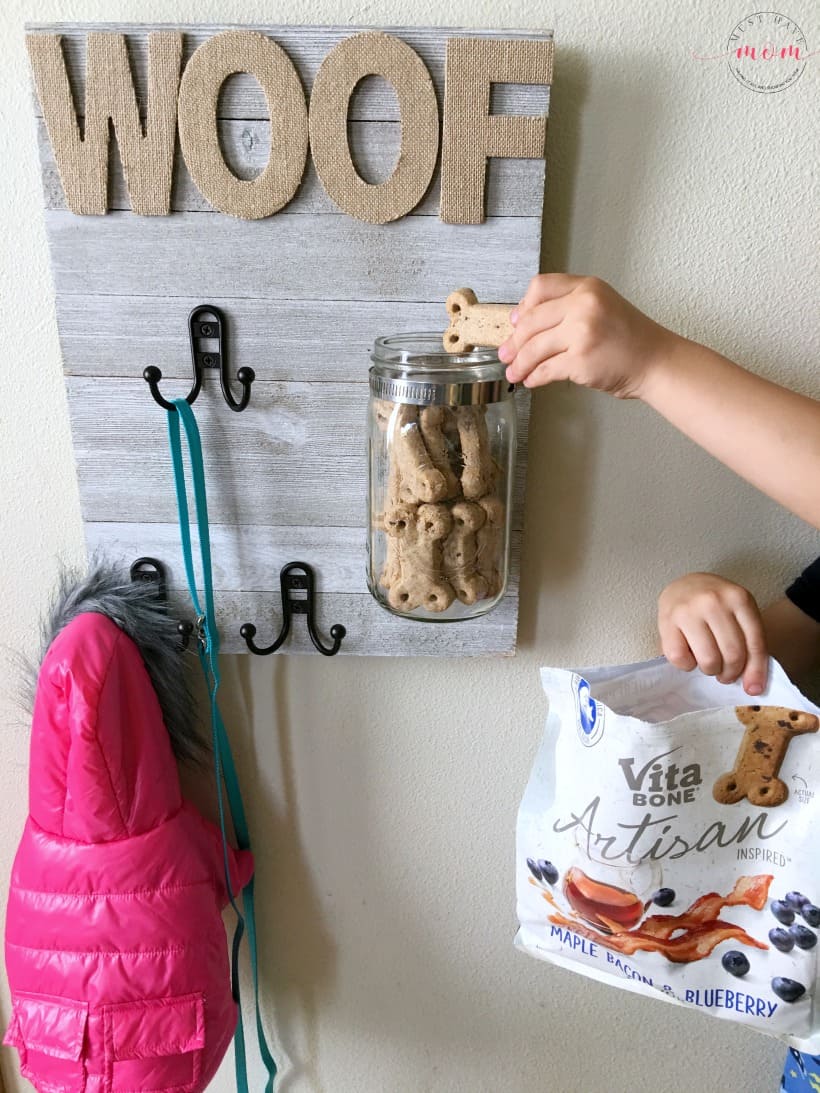 Now fill with Vita Bone dog treats! I love having the treats handy so I don't have to dig out a bag of treats from the closet anymore. My dogs LOVE these Maple Bacon & Blueberry Vita Bone treats.
Dog Treats We Love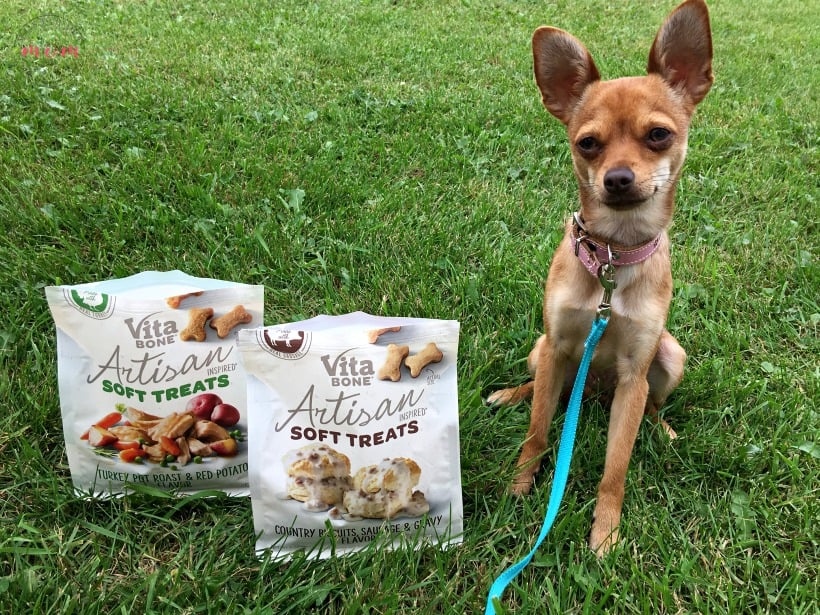 We have two dogs, a 6lb pomchi (pomeranian and chihuahua mix) and a 40lb cocker spaniel mix. We got Maddie, our pomchi, a year ago (have you read my guide to bringing home your new puppy?) and she has quickly become a very spoiled girl with lots of attention showered over her. We have also found that she is quite particular when it comes to what food she will eat. She quickly refused her puppy food from the get-go and ate our other dog's food instead. That hasn't changed and her preference for treats is equally stubborn. She loves the Vita Bone soft treats and it's no wonder why.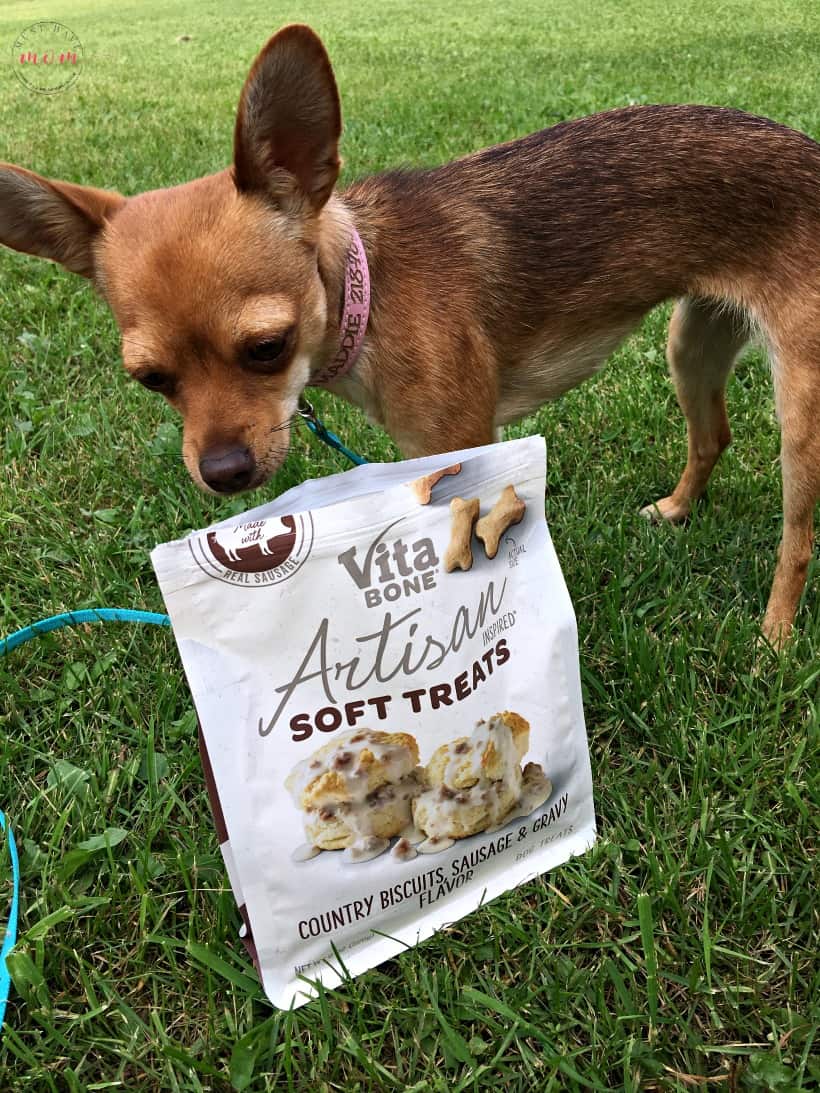 From the moment you open the bag you can smell the difference between Vita Bone treats and other dog treats. They smell GOOD. They smell like human food, not like icky dog treats. They are quite amazing! The Country Biscuits, Sausage & Gravy flavor soft treats smell like biscuits and gravy and the Turkey Pot Roast & Red Potato flavor soft treats smell just like a pot pie!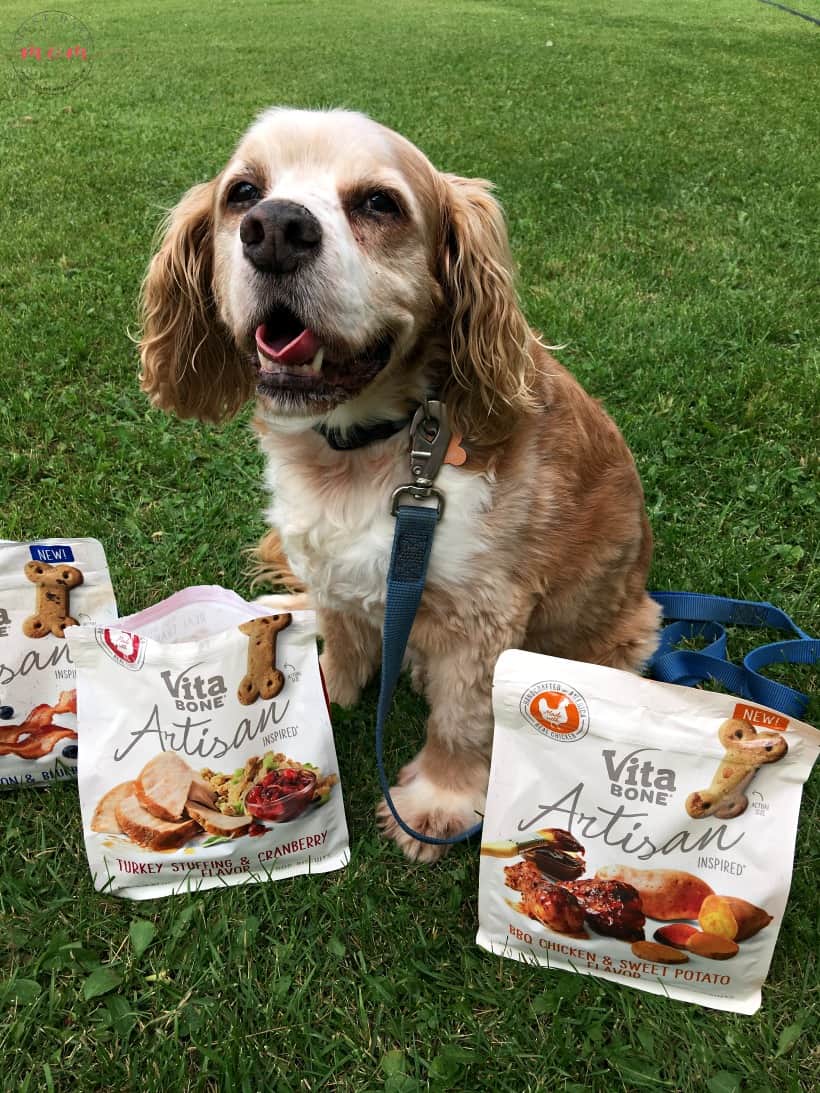 Vita Bone also makes dog treats for our larger dog! He LOVES them! With flavors like BBQ Chicken & Sweet Potato, Maple Bacon & Blueberry and Turkey Stuffing & Cranberry, how could he NOT like them?! They are made with real meat, fruit and veggies and do not contain corn, soy, by-products, or artificial flavors. No wonder they smell like real food, they are real food!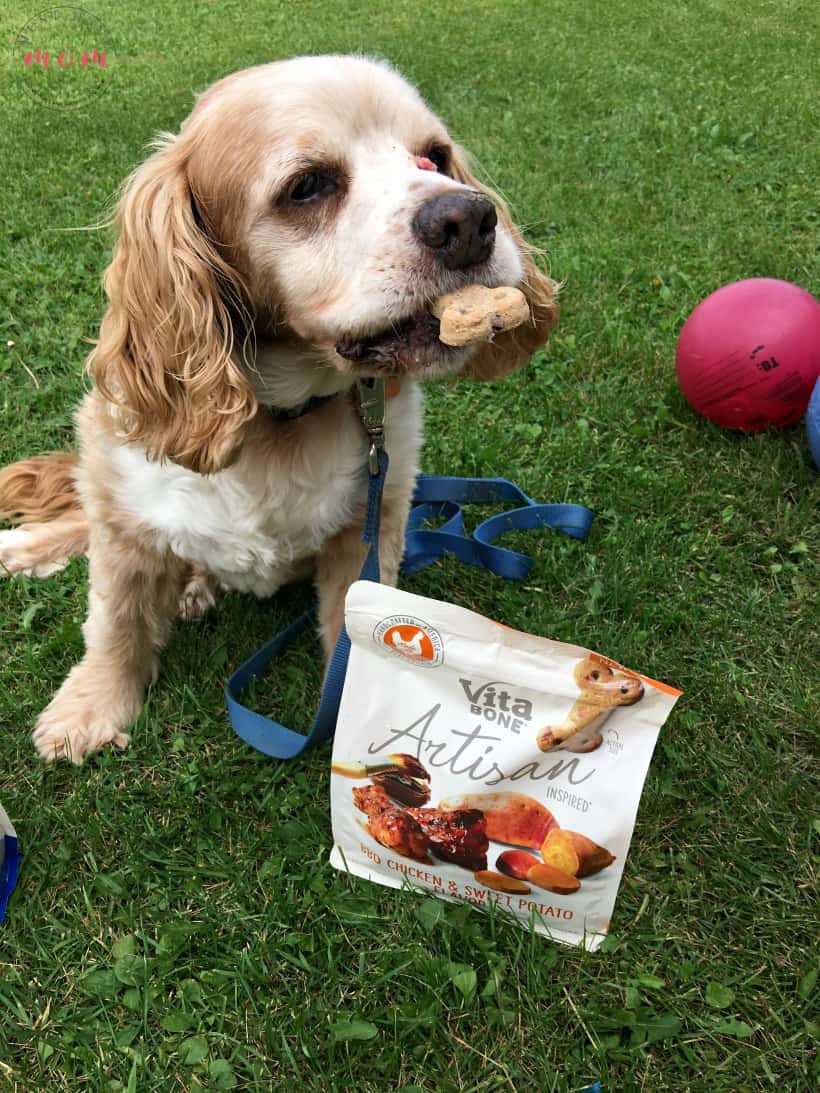 I also love that Vita Bone treats are sourced and made in America by a family-owned company so I don't have to worry about unknown ingredients in my pet's treats that could be harmful. I also love that they are easy to find and I can buy them at Walmart while I do my regular grocery shopping! Pick up your own Vita Bone treats for your dog and grab the rest of the supplies for this fun craft too! Find a store near you that carries Vita Bone treats and be sure to Print a coupon to save $$$!
Pin this DIY Dog Leash Holder & Treat Jar: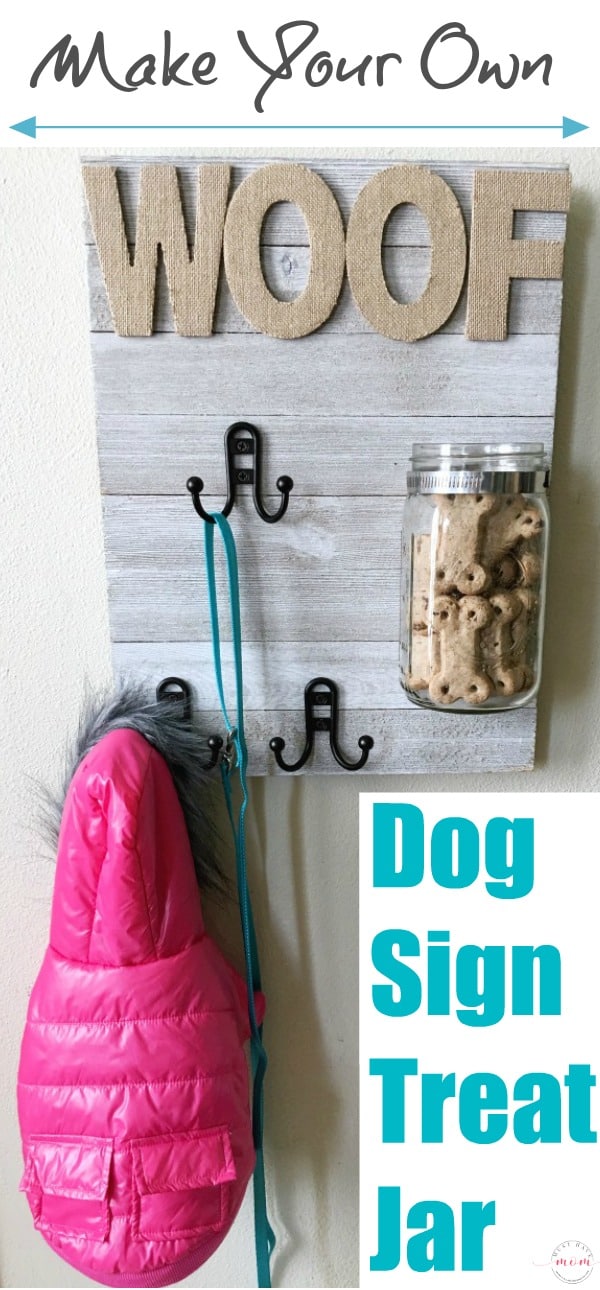 Save