Best Heat Deflector for Fire Pits
I have had my eye on several different smokeless fire pits and ended up going with the Breeo after much research. The possibilities with the Breeo are endless and it is so much more than just a smokeless fire pit. We have had hours of warm fun around our Breeo Smokeless fire pit. So when I heard they were making a heat deflector, I just knew I had to try one. While I think we got the best fire pit ever, they recently came out with the best heat deflector for our fire pit too so I had to try it!!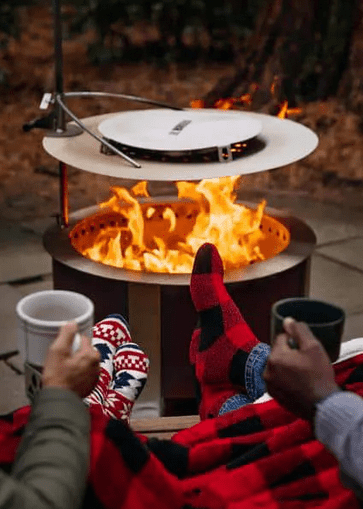 Best Heat Deflector for Fire Pits
A heat deflector is just what it says it is. It deflects the heat coming off your fire pit so you can direct it towards you to enjoy even more warm nights around the fire. The Breeo Outpost Heat Deflector directs a fire's hot airflow out to keep everyone warm while sitting fireside. This is a game changer for anyone who wants to enjoy a cozy backyard fireside hang in the winter months.
The Outpost Heat Deflector is purposefully designed to maximize hot airflow out from the fire pit to keep you warm. It is the ONLY adjustable heat deflector available today and is built to outperform and outlast other heat deflectors on the market. Experience our heatwave technology and stay warm by the fire the whole year 'round.
Adjustable height
Stainless Steel construction
Compatible with X and Y Series fire pits
Made by Breeo in the USA
You can buy the Breeo X Series smokeless fire pit and heat deflector on Breeo.co!
Breeo is made in Pennsylvania and comes with a lifetime warranty. In addition, Breeo, LLC warrants no rust-through or burn-through for a period of five (5) years from purchase.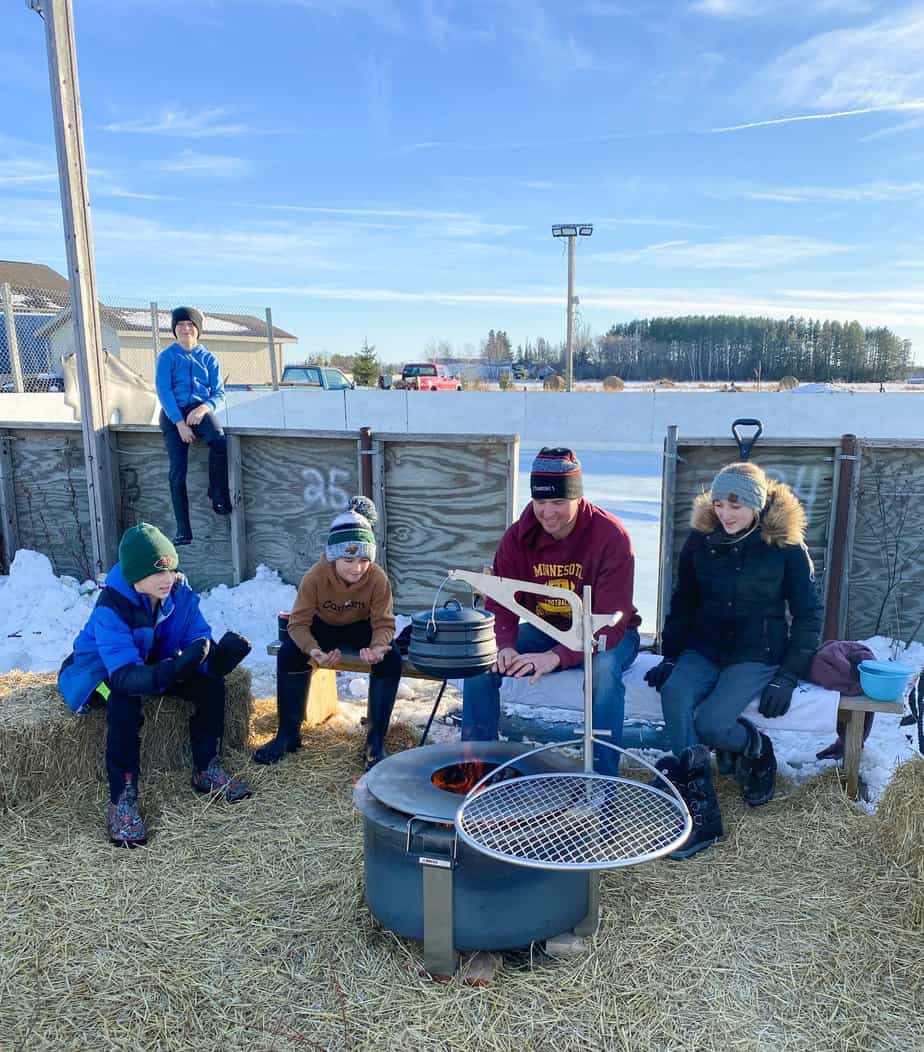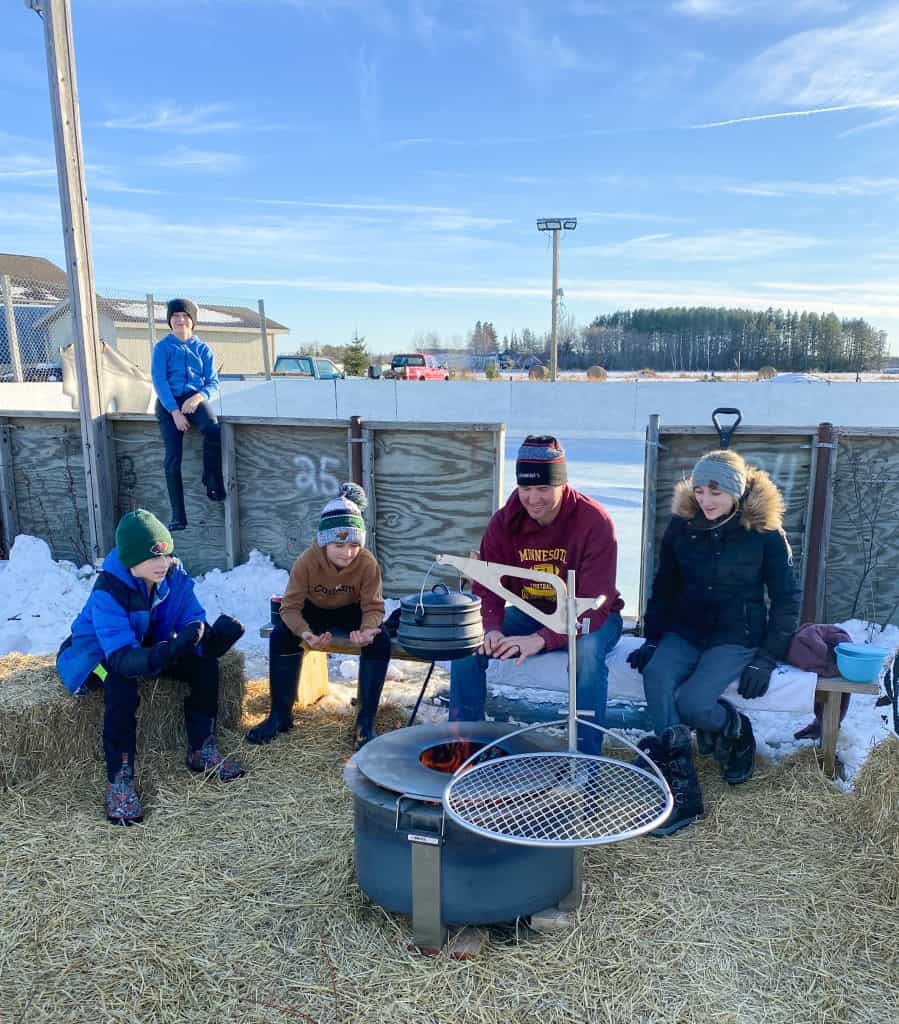 HOW IT'S SMOKELESS
Fires are made when quality fuel, sufficient heat, and oxygen meet. Smoke is the result of an imbalance in one or more of those elements. Breeo fire pits are designed to provide more oxygen, allowing for a hotter fire that burns its own smoke before it has the chance to escape the fire pit.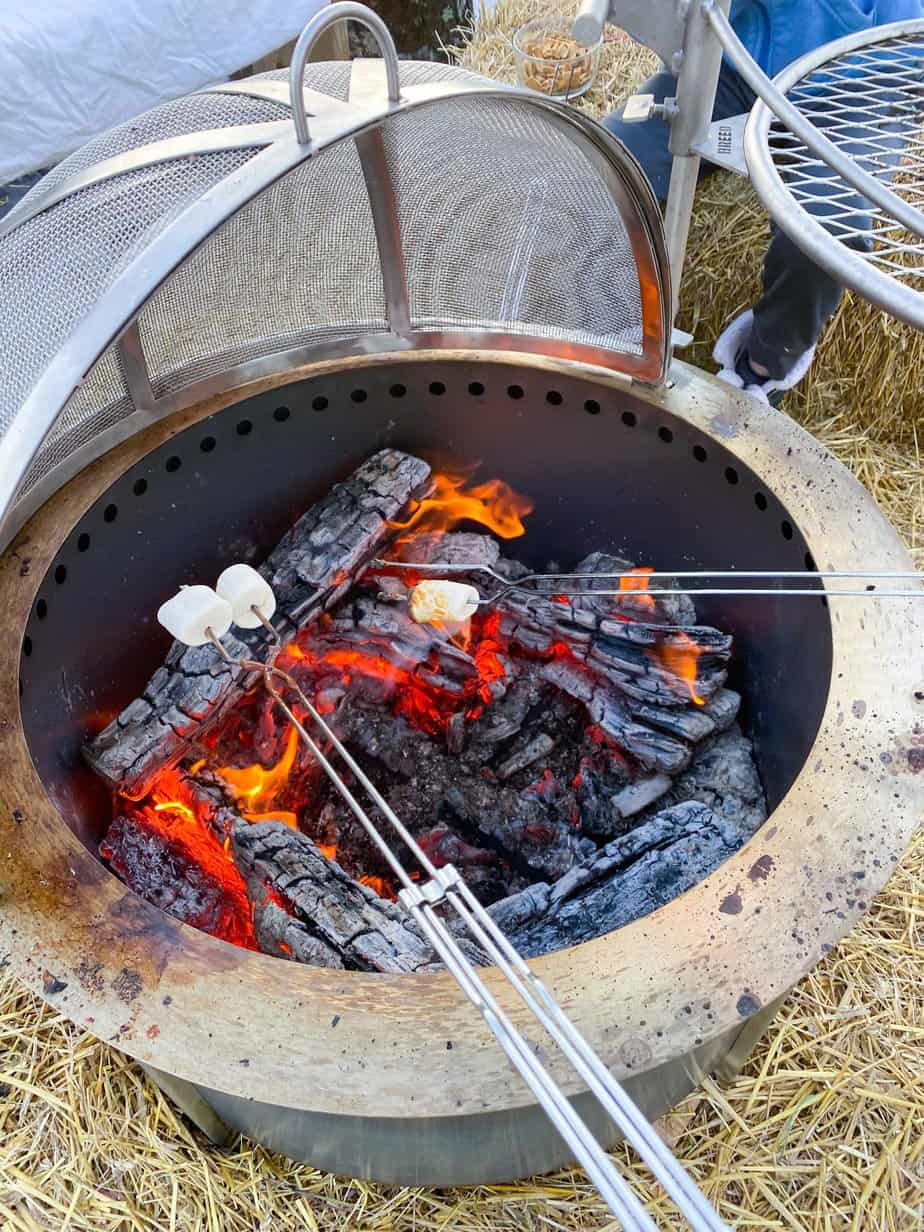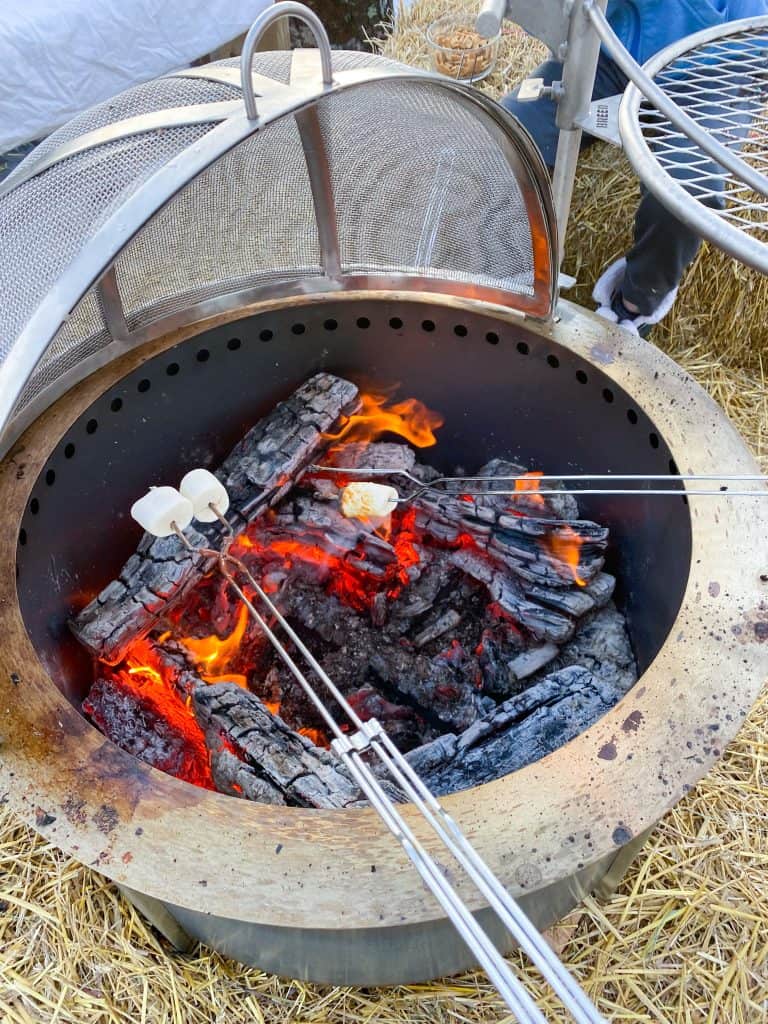 WHY CHOOSE SMOKELESS
Breeo pioneered smokeless fire because you deserve to relax without drawbacks. Gone are the days of smoky-smelling clothes and tear-filled eyes as you try and cook over a fire. At Breeo, they think it's time you get to enjoy the warmth and aroma of real, wood-burning fire unhindered by smoke. It's truly a whole new experience. SO enjoyable!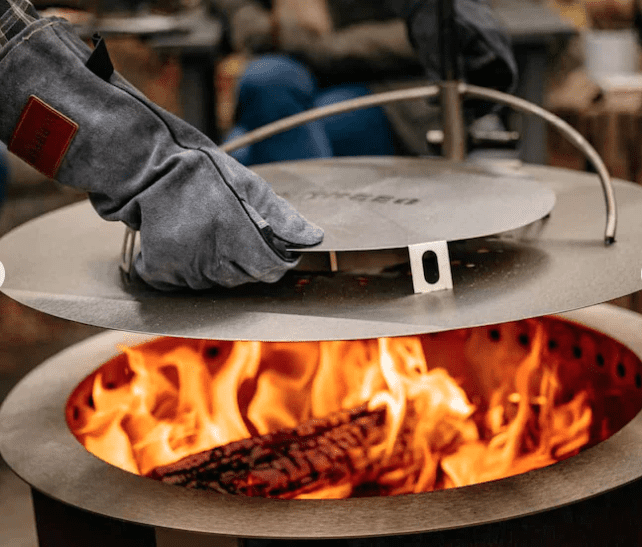 I am already dreaming of all the ways we can enjoy a family gathering outdoors with this heat deflector. Having it means we can gather around the fire when the temps are freezing and the deflector will push that cozy hug of heat right out at us. No more standing over the fire to get warm. Sit in your chair, relax and enjoy the warmth!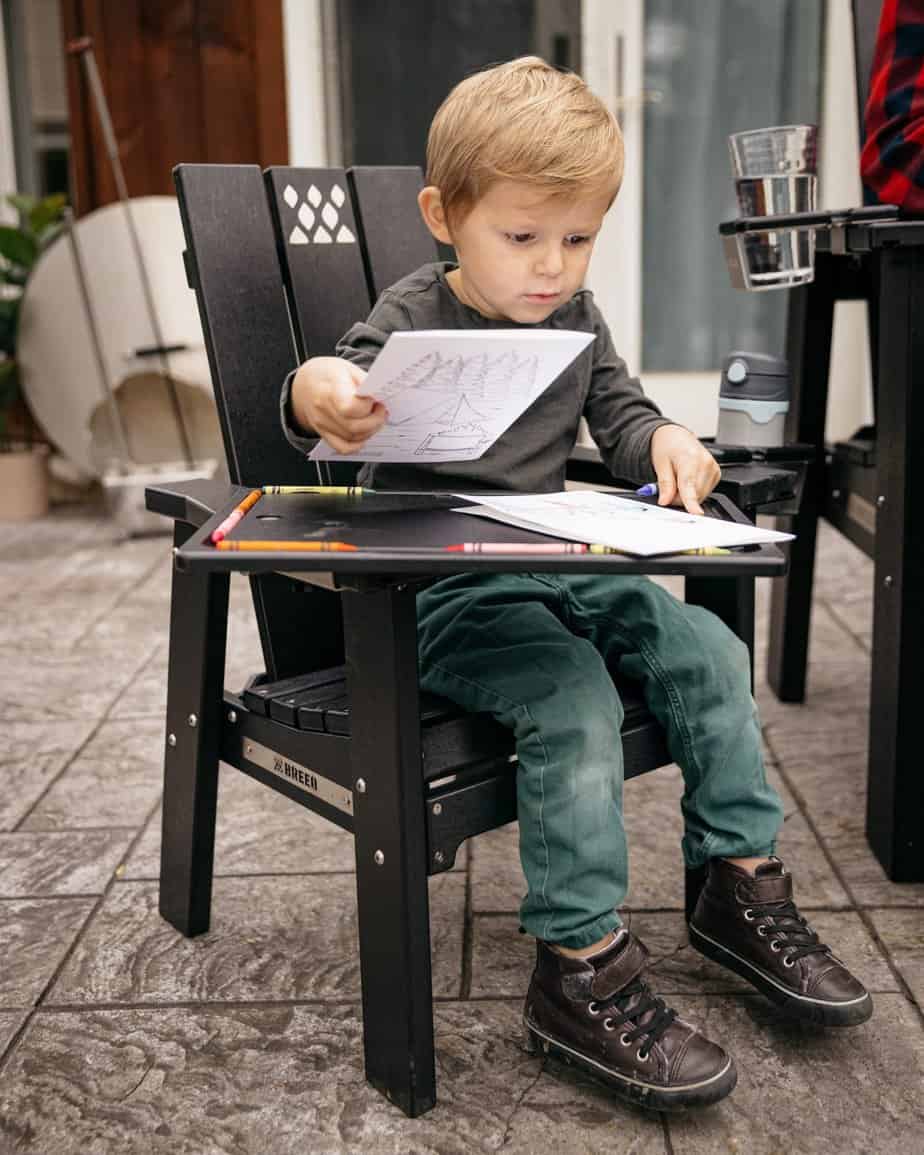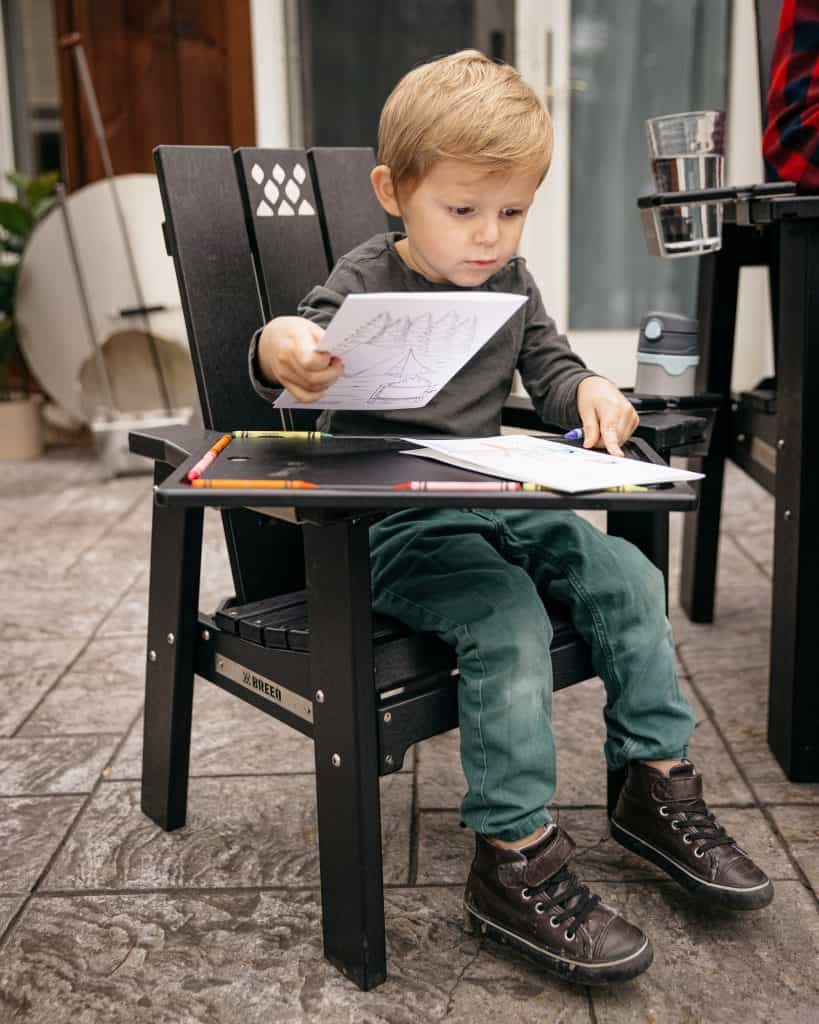 Just in time for cookout season, Breeo is expanding upon their popular X Series Fireside Furniture with the X Series Kid's Chair (MSRP: $249). How cute is this chair?! I love it. The Kid's Chair takes the ultimate campfire chair and scales it down for the junior firemaster. The same elevated seating position, durable build quality, and functional design as the adult counterpart—just made smaller. Perfectly sized for kids that are ready for their own special seat around the fire.
You'll need the kid's chair for this super fun over the fire egg dying activity! Take the messy egg dying activity outside! I LOVE this idea. Boil the eggs over the fire and dye them fireside. This is my favorite egg dying activity to date.
If you are debating over the best smokeless fire pit then I HIGHLY recommend Breeo. I did a lot of research of all the major brands and Breeo has the best features and the best accessories to make your fireside experience the absolute best out there. You can do everything around this fire pit, from enjoying the warmth without smoke, to making the best cider over the fire and even grilling your favorite protein and veggies. It truly is a family experience that you can't put a price tag on!