Energize Greens Tropical Smoothie Recipe – The Green Smoothie That Doesn't TASTE Green!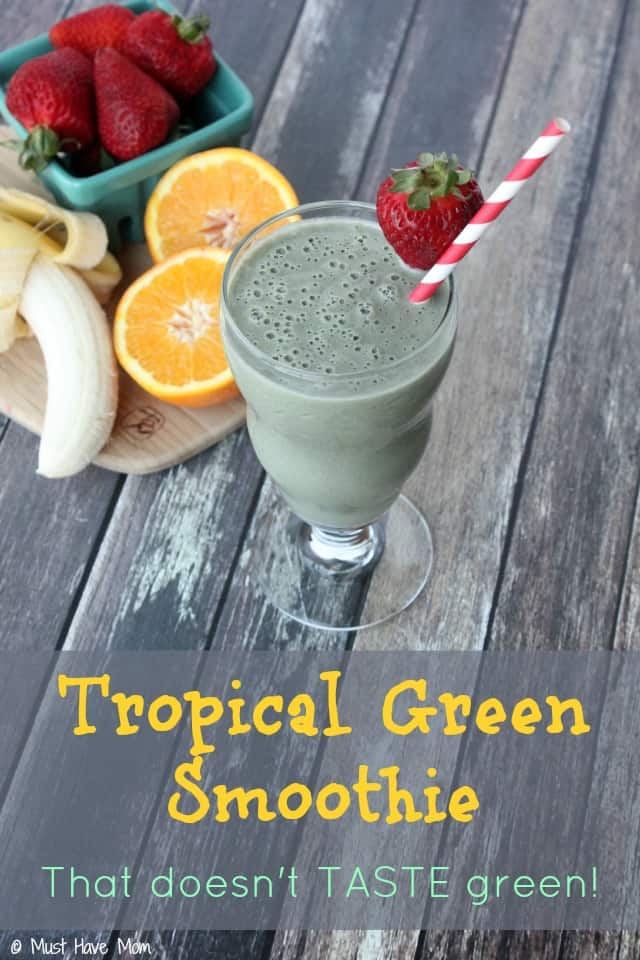 Are you trying to be healthy but you just can't stomach it? I am not a super picky eater (although I used to be!), but I still find that I don't ever seem to get enough veggies in my daily diet. I need more greens. I've tried many ways to sneak them into my diet but I've failed every time. I really want to like my greens but I'm just not a huge fan! I tried many different green smoothie and juicing recipes only to find that the taste or texture was just too off-putting. Until now that is. I made the most amazing smoothie I've ever had in my life. Ever. The kicker? It contained greens! Aside from the color I couldn't tell AT ALL that they were in there! It's the Green Smoothie That Doesn't TASTE Green!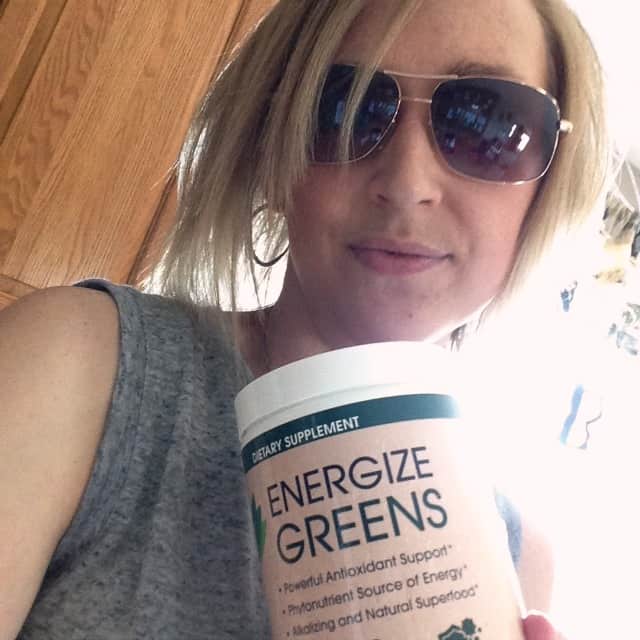 I had tried several different greens supplements from our local health food store and they just didn't cut it. They tasted horrible and I would be burping them up later and it was so gross. Then I received these
Energize Greens
to try and I was determined to find a palatable way to drink them each day. They are SO good for you so I was determined to figure it out. Energize Greens contains 25 of nature's most nutrient-dense green "superfoods" as well as beta-carotene, lecithin, spirulina, chlorella, echinacea, alfalfa, and much more. It also contains five species of beneficial bacteria, powerful antioxidants, phytonutrients and more. I knew there had to be a better way to get these benefits than drinking green juice all day.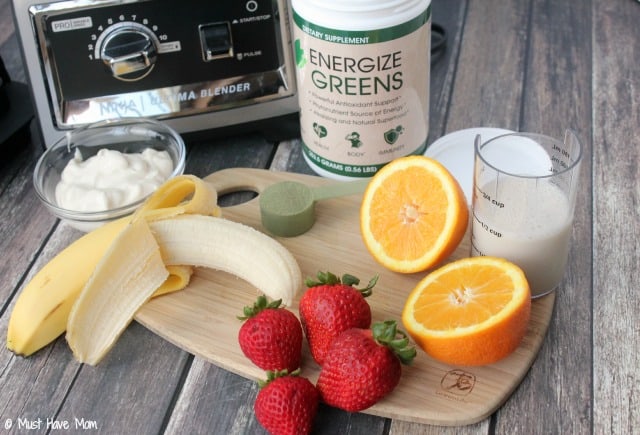 I did my research and found that sweet fruits like pineapple, strawberries, oranges and bananas mask the flavor of greens well. I also found that yogurt and coconut or almond milk work well to help hide the green flavors. I concocted my smoothie recipe with this knowledge at hand and boy did it turn out amazing!!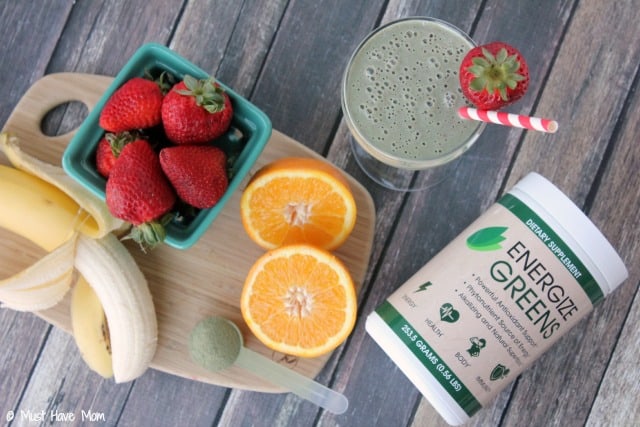 In addition to the yogurt, almond milk and fruit, I added a scoop of Energize Greens to my smoothie which is the daily recommended dose.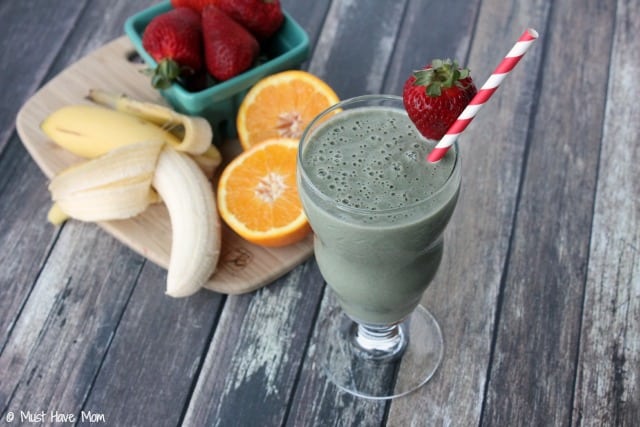 The end result was nothing short of amazing. I'm not kidding when I tell you this smoothie is incredible. My kids were BEGGING for more! That says a lot! They aren't usually down for anything green and the fact that they drank an entire glass and wanted more was unbelievable to me. I was forced to share mine! I drink this every morning to get the energy boost I need to last all day as a busy mom of 4. It's a perfect way to start my day and I love knowing that I'm packing in tons of superfoods and nutrients into my delicious smoothie!
If you are a busy mom like me then you'll greatly benefit from adding this to your daily routine! Don't skip breakfast! Toss this stuff in a blender and start the day right.
Print off the recipe below. Share this post on Facebook and Pin for later too!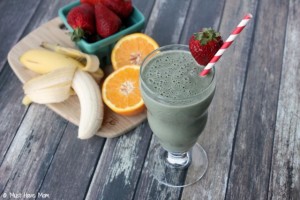 Energize Greens Tropical Smoothie Recipe - The Green Smoothie That Doesn't TASTE Green!
Power packed smoothie that energizes for the day and helps you get your greens in without the taste of the greens!
Ingredients
4

Strawberries

1

Banana

1

Orange

1/2

C

Greek Honey Flavored Yogurt

1/2

C

Vanilla Almond Milk

1

C

Ice

1

Scoop Energize Greens
Instructions
Combine all ingredients in a blender and puree until smooth.

Serve immediately
If you are ready to get your greens in and take advantage of how convenient Energize Greens is to meet your daily servings then check out the exclusive deal they are offering my readers! You can save big money off the retail price with this deal! I have been using mine and will definitely be ordering more! I don't want to start my day without them now. Read what buyers are saying about their experience with Energize Greens. 
How do you get your daily greens?