LogOX 3-in-1 Forestry MultiTool Review
Having the right tool for the job is critical to success and eliminating the struggle. After a big storm took out over 50 trees on our property, we were in need of an efficient way to clean up the mess. The LogOX 3-in-1 MultiTool was just what we needed to make cleanup less of a struggle!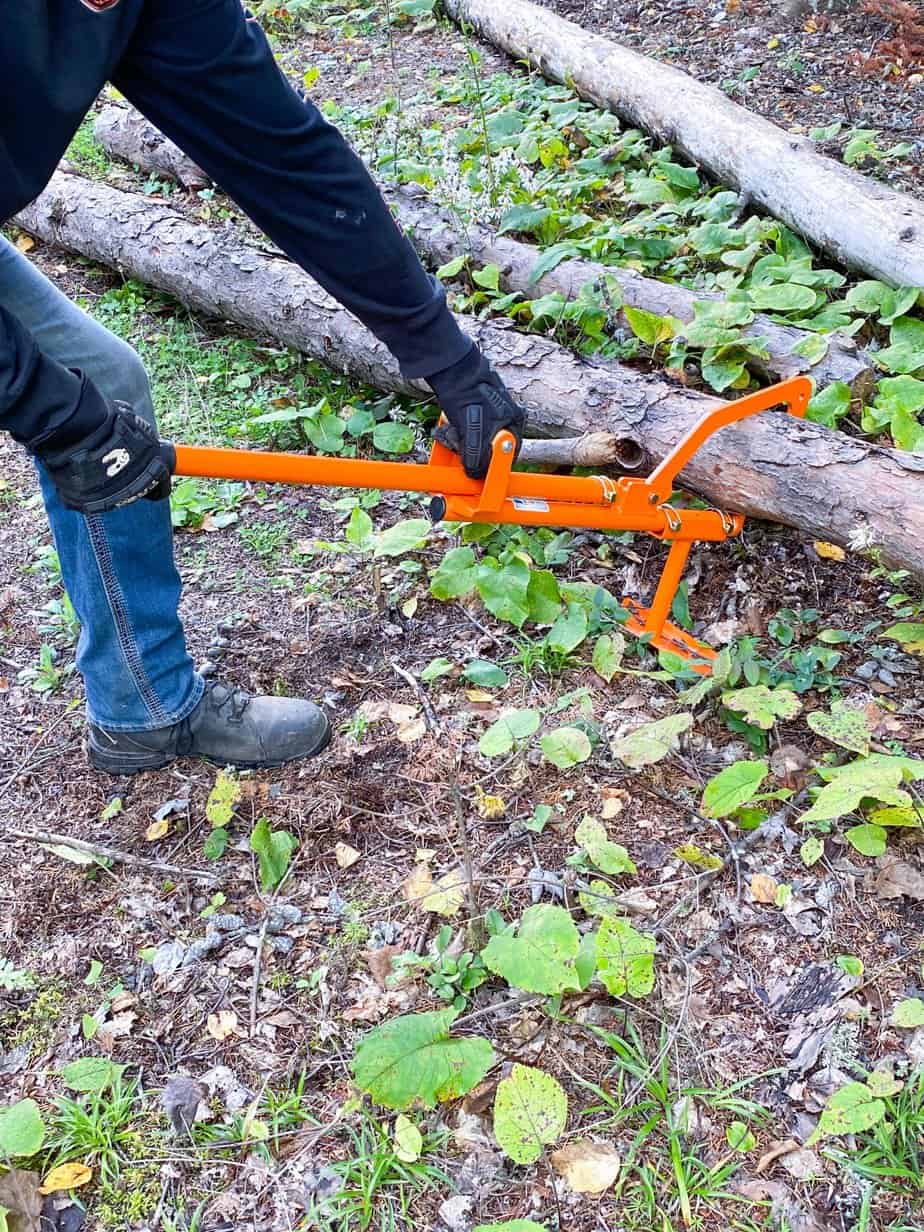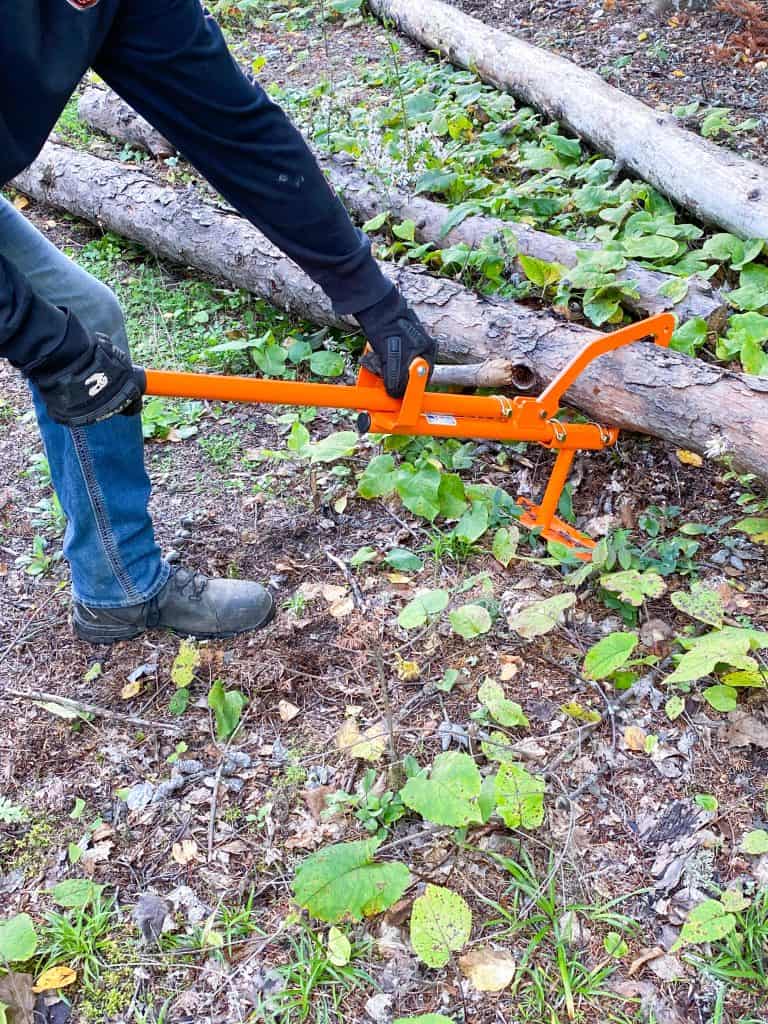 My husband is a jack of all trades and can pretty much do anything that needs to be done inside the home and outside. This summer we experienced ten minutes of utter destruction at our summer cabin located on a lake. We had a massive storm with straight-line winds come through our property and mow down over 50 trees on our property, leaving a massive wake of destruction behind. When the wind kicked up and the trees started bending and whacking into the windows, we gathered the kids from bed and all huddled together in the center room of our cabin, away from all windows. My son was terrified when he could feel the wind whipping up through the wood floorboards under his stocking feet. Ten minutes later the wind died down and with our power knocked out, we all tucked into bed for the night.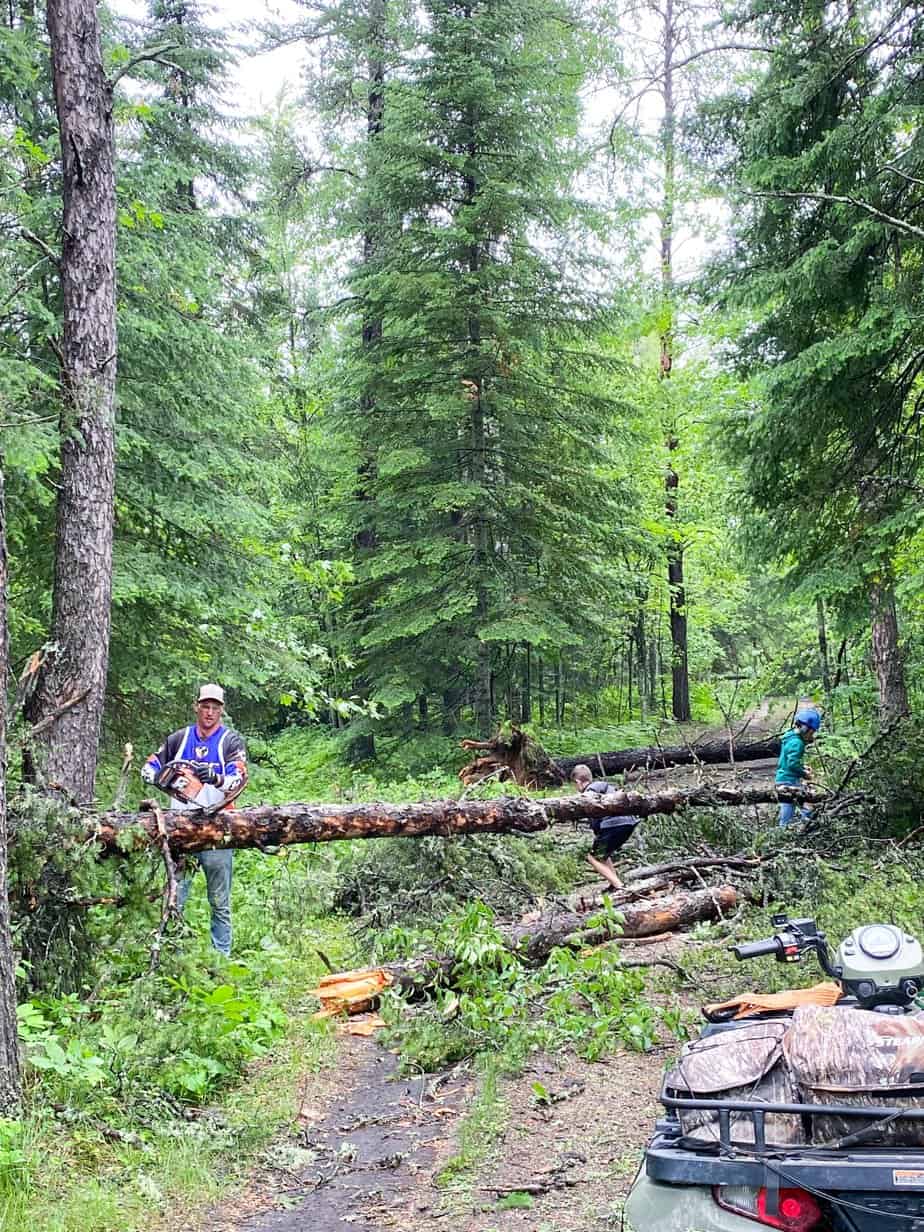 The next morning revealed the devastation. There were trees down everywhere. No path was clear. We couldn't even leave our cabin to get to the road. My vehicle was totaled under the weight of an enormous tree. My husband set out to survey the situation and quickly realized that although the storm was long gone, the trees were still falling after having been weakened in the strong winds. He quickly returned to safety inside the cabin to make a game plan.
The days and weeks and months that followed soon had us realizing that this cleanup would take us ages. Despite having a huge turnout of family to help with the immediate cleanup, we are still clearing trees many months later and will still be doing this work next year as well.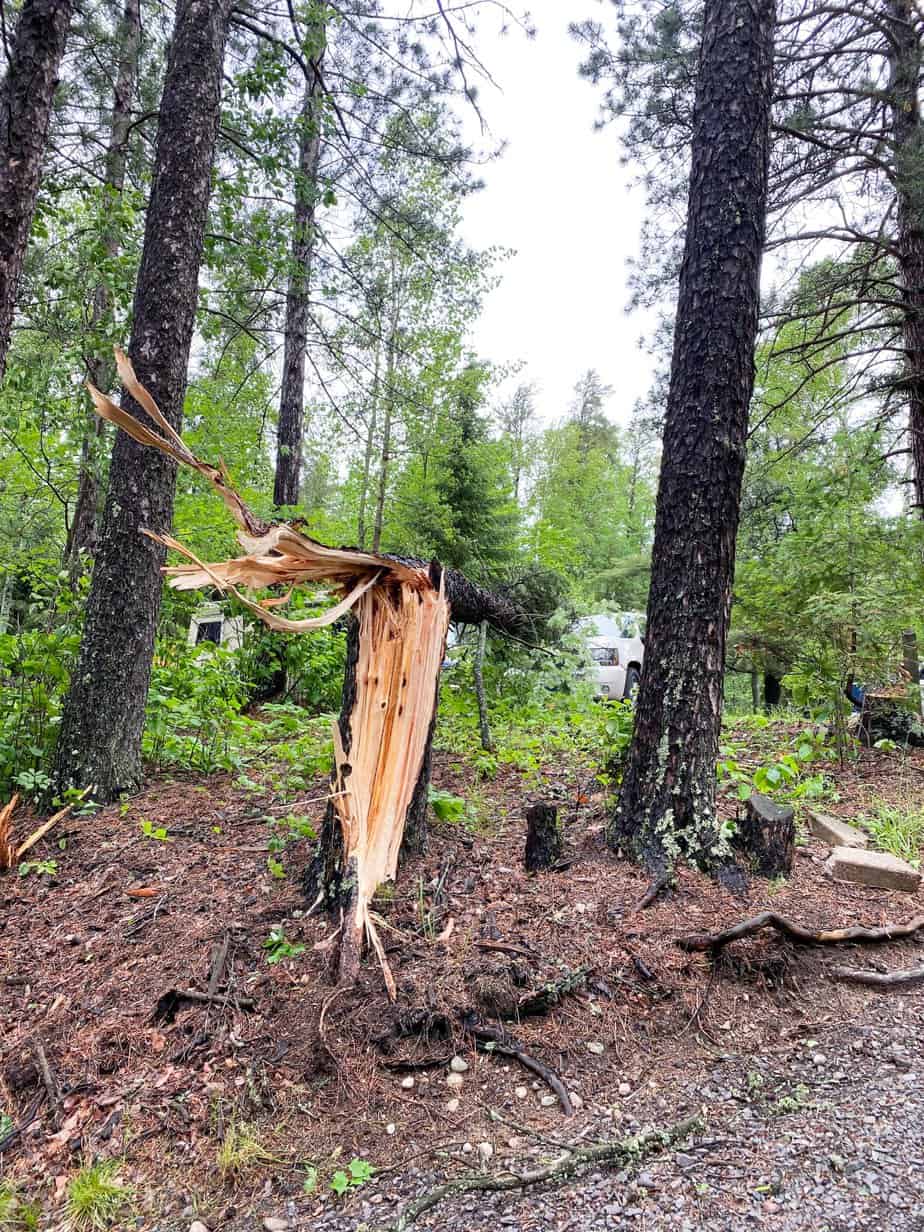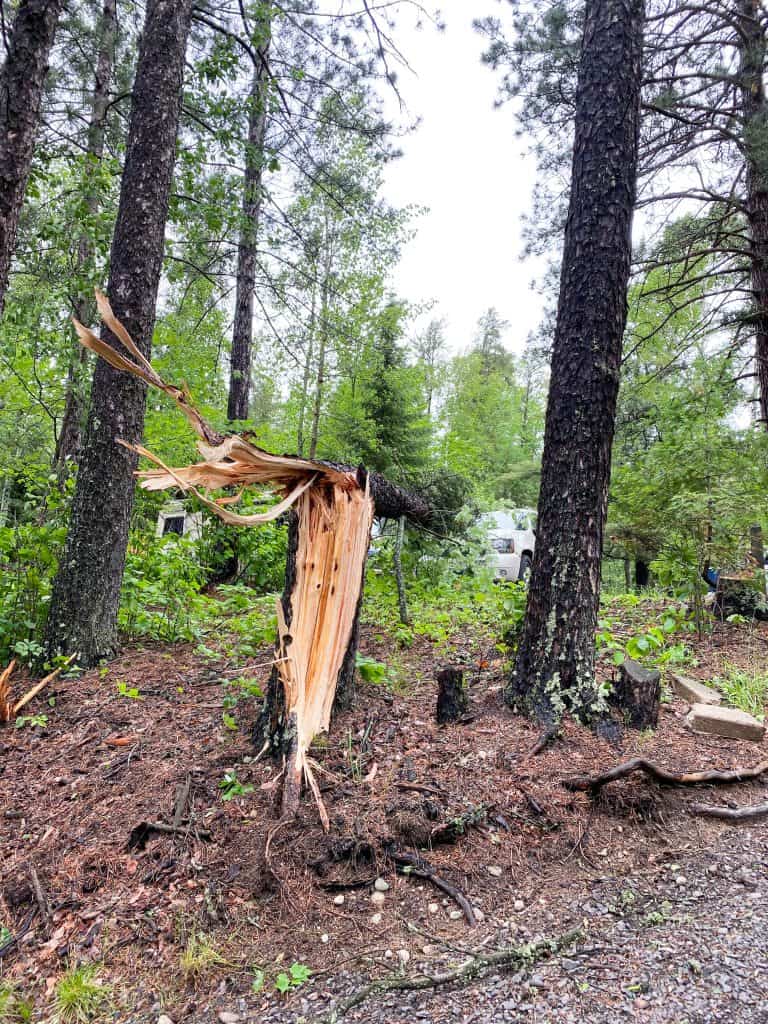 My husband needed a tool to assist him when he was clearing trees as a one-man show. Enter the LogOX 3 in 1 MultiTool. We certainly had the right conditions to put it to the test. We did just that and now I can share with you our thoughts on this tool and whether it was helpful or not.
Owning any sort of land, you find there are times you need to cut down trees. It may be after a big storm, it may be a tree died, or maybe you want to keep your fireplace stocked for the winter. No matter why you may need to cut your own wood, read this first.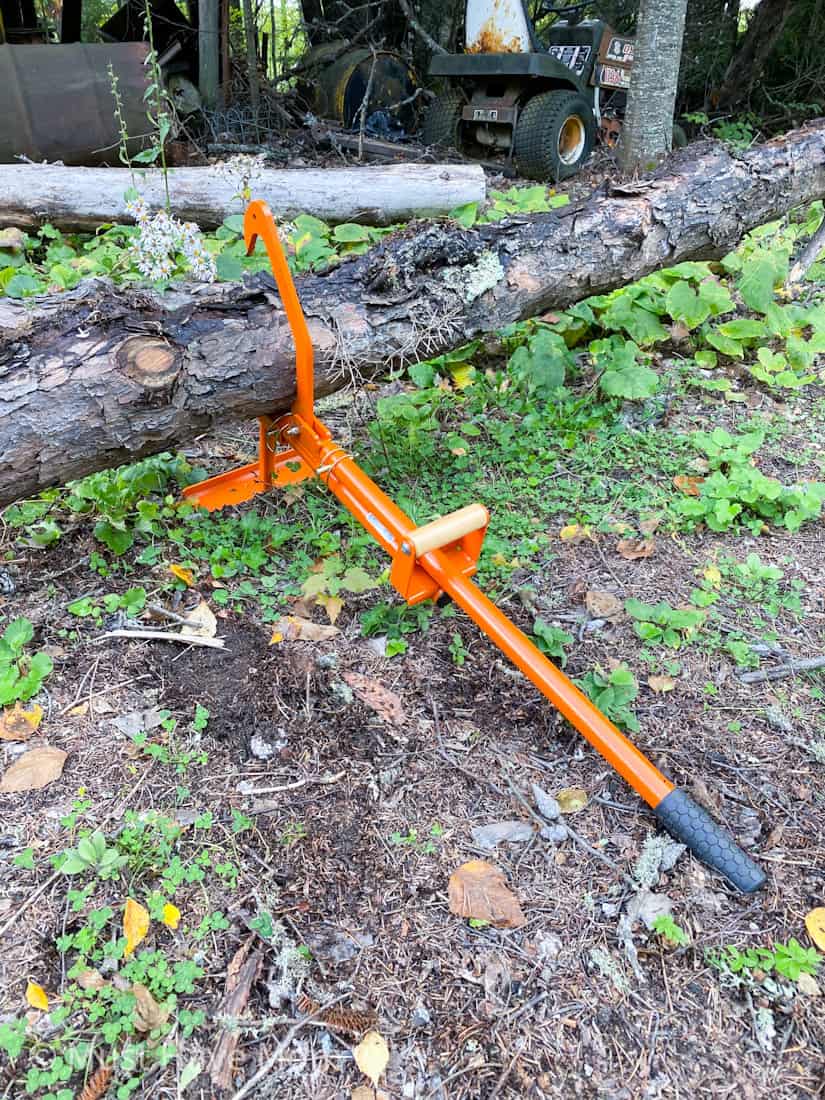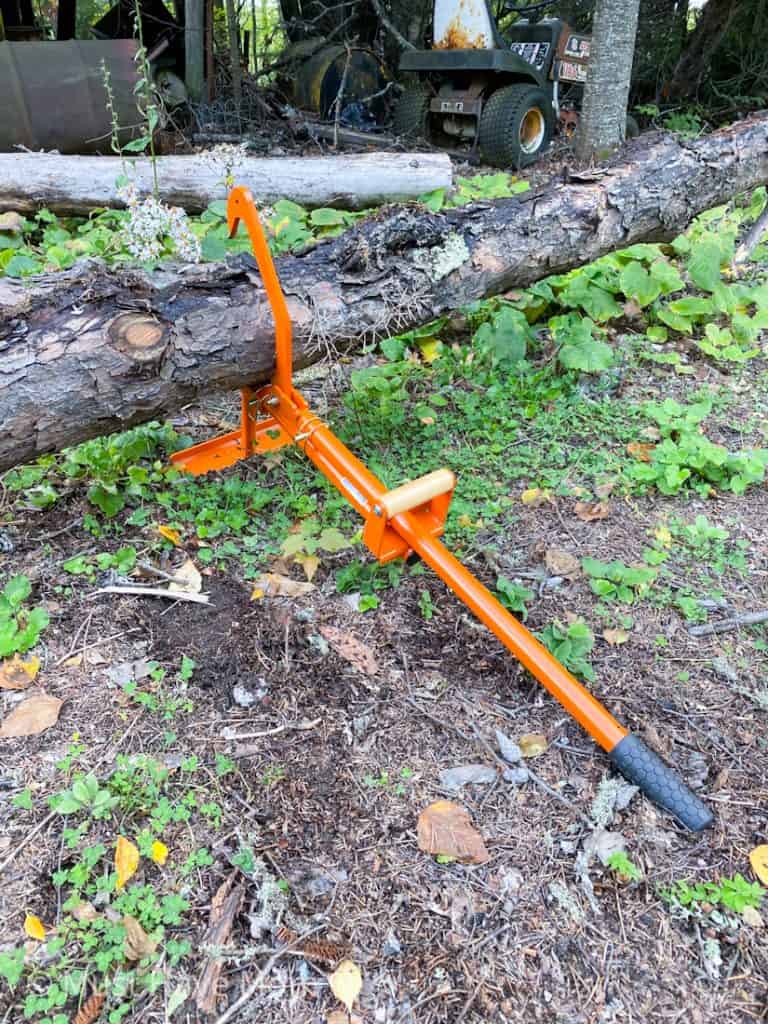 LogOX 3-in-1 Forestry MultiTool Review
The patented LogOX 3-in-1 Forestry MultiTool combines three fundamental forestry hand tools; the unique 21" LogOX Hauler, 40" Cant Hook, and 40" Timberjack, into a versatile force multiplier for your chainsaw, log splitter, or portable sawmill. The LogOX Hauler forms the base of this modular tool and lets you lift, move, and roll logs without having to bend over, which has been scientifically proven to reduce back strain by 93% and arm strain by 76%, compared to lifting log rounds by hand. This was essential in our cleanup efforts!
We made a five-minute video to demo some of our trail cleanup and how we use it to move large logs when cutting into smaller sections for firewood and then stacking the wood. Check out the video at the top of this post for a good idea of how this handy tool works.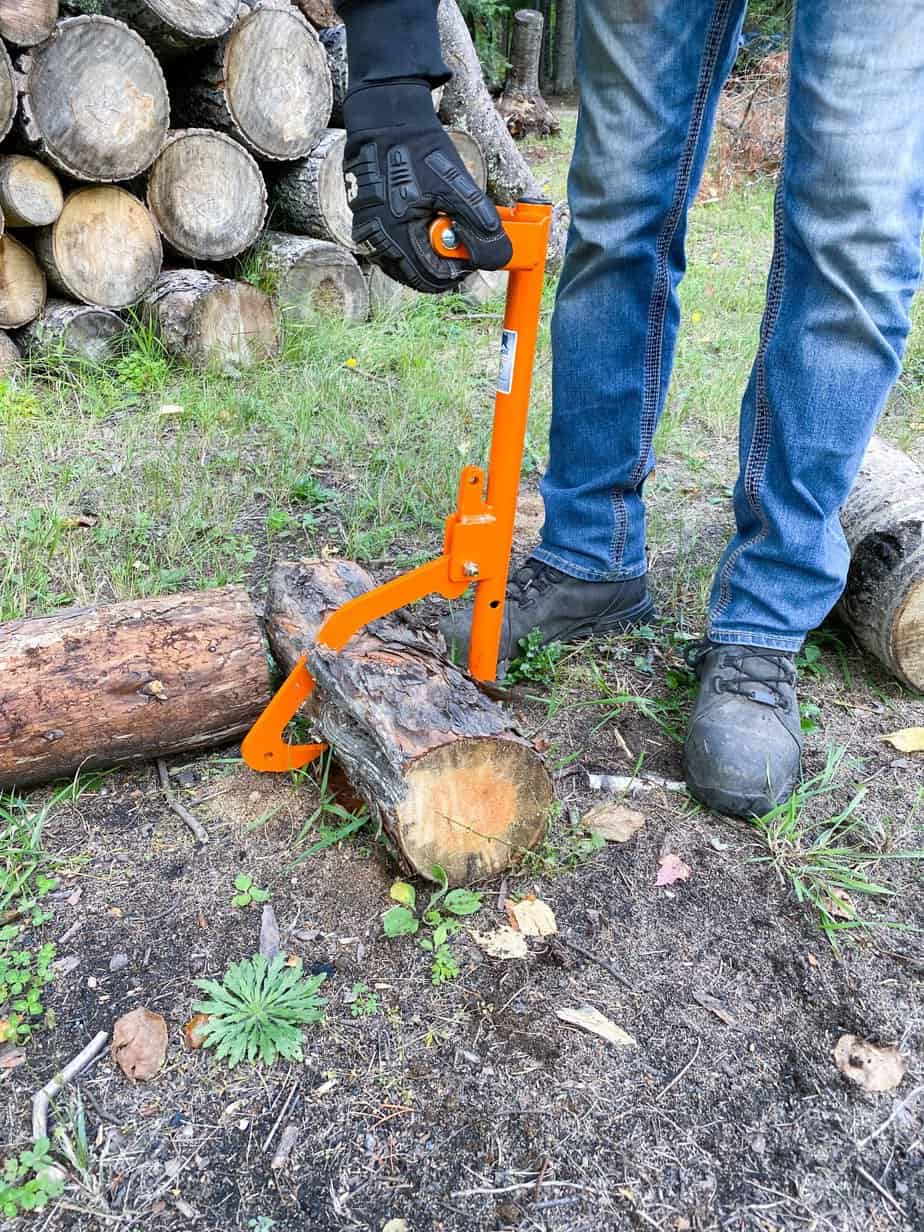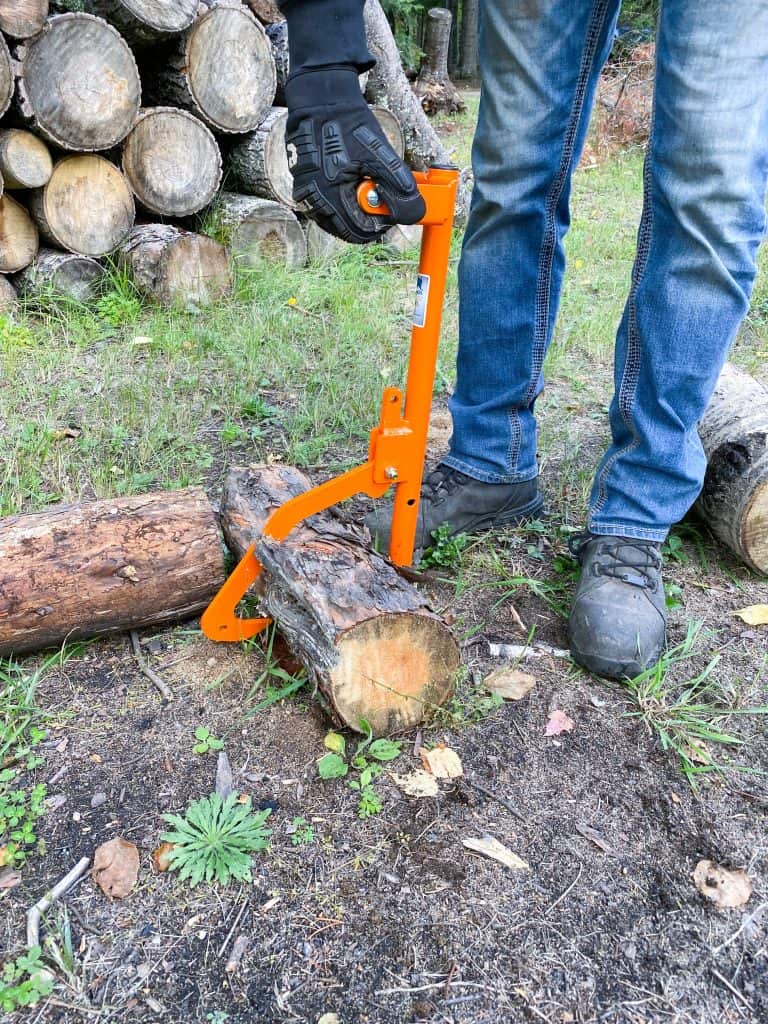 The LogOX allows you to lift, drag, and roll logs, without bending over. This not only reduces the strain on your body but also saves time and reduces fatigue throughout the day. That meant my husband's back wasn't screaming at the end of the day despite a massive amount of tree cleanup in one day.
This tool has an ergonomic design that delivers a mechanical advantage, you can lift or drag as large of a log round with the LogOX Hauler as you're physically capable of doing by hand. The handle comfortably accommodates larger hands and/or heavy work gloves.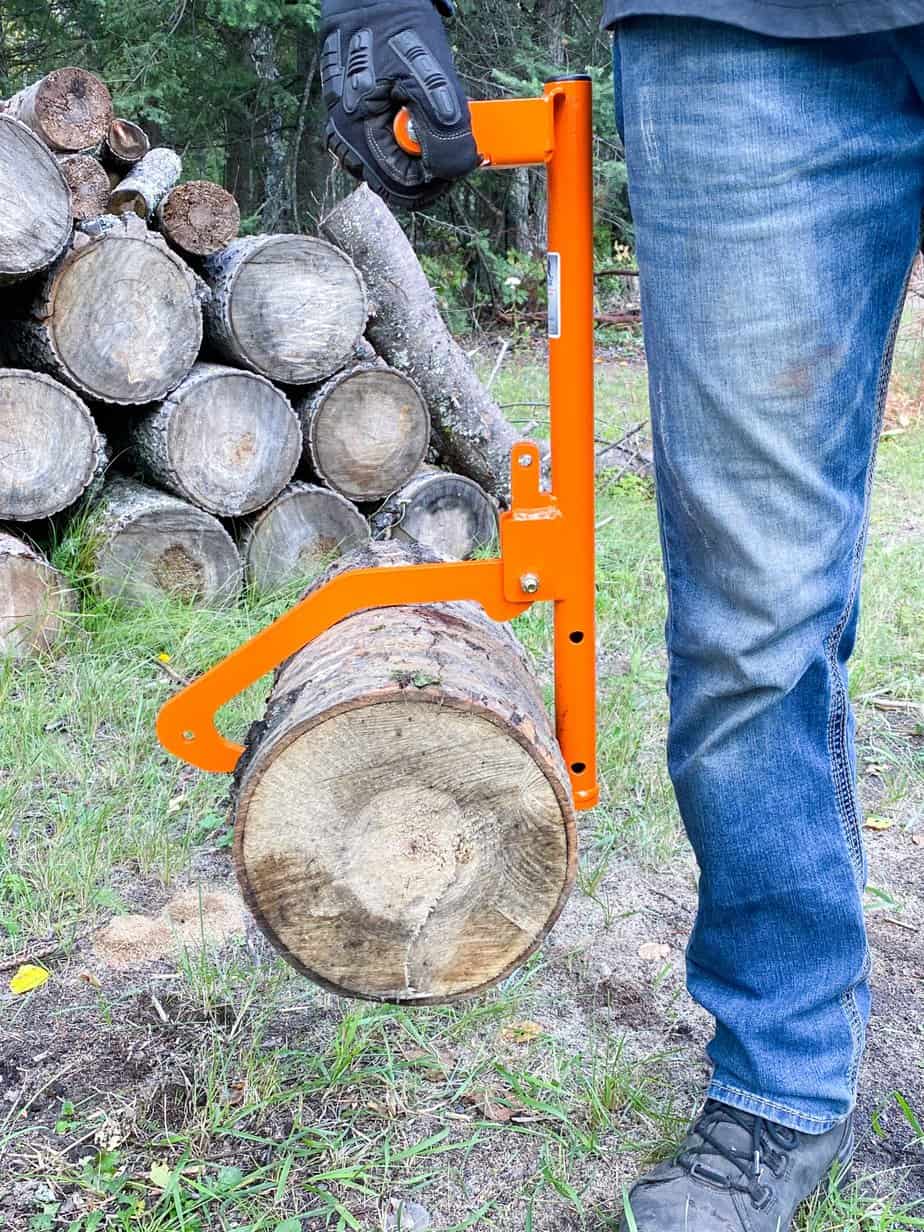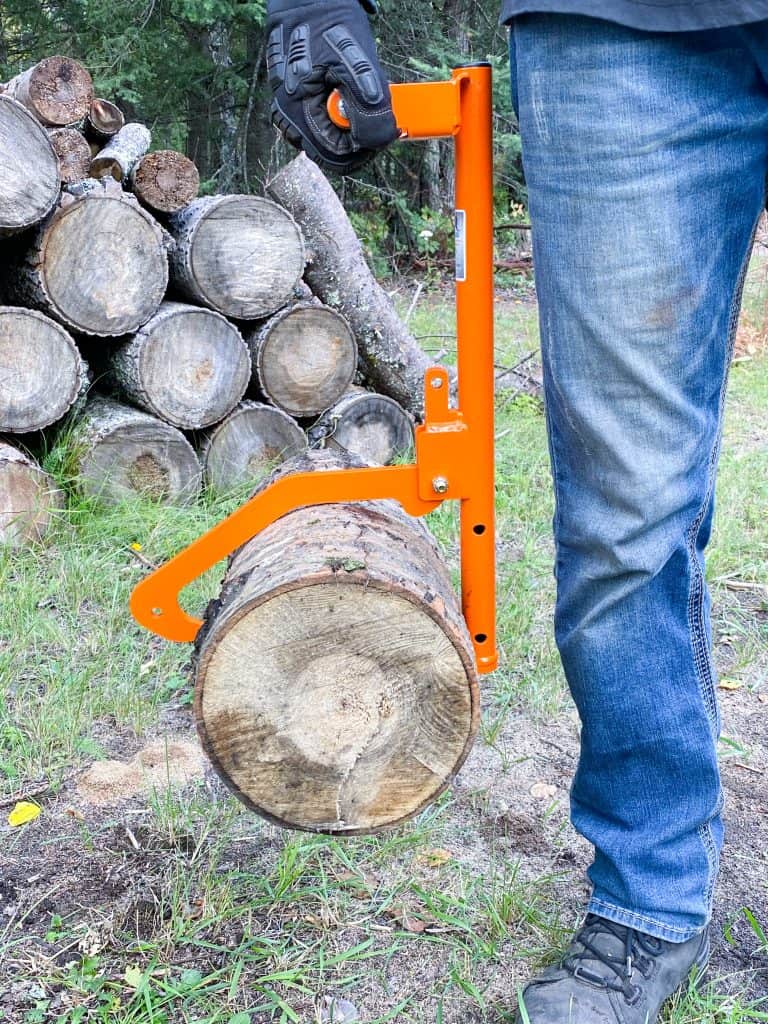 It features a sharp hook & chiseled toe designed to lift log rounds and provide a secure grip that you can trust while rolling heavy logs. The LogOX was designed in the woods of Vermont by an engineer and seasoned woodsman to be the most ergonomic, portable, and versatile forestry hand tool in the world. Its lightweight and modular design eliminates the need for multiple long-handled tools and easily travels wherever you do. With a LogOX and a chainsaw, you'll have everything you need to process a downed tree from roots to leaves. My husband found the tool very easy to use as you can see in the above video. This was his first time using the tool and he found it very user friendly and easy to operate.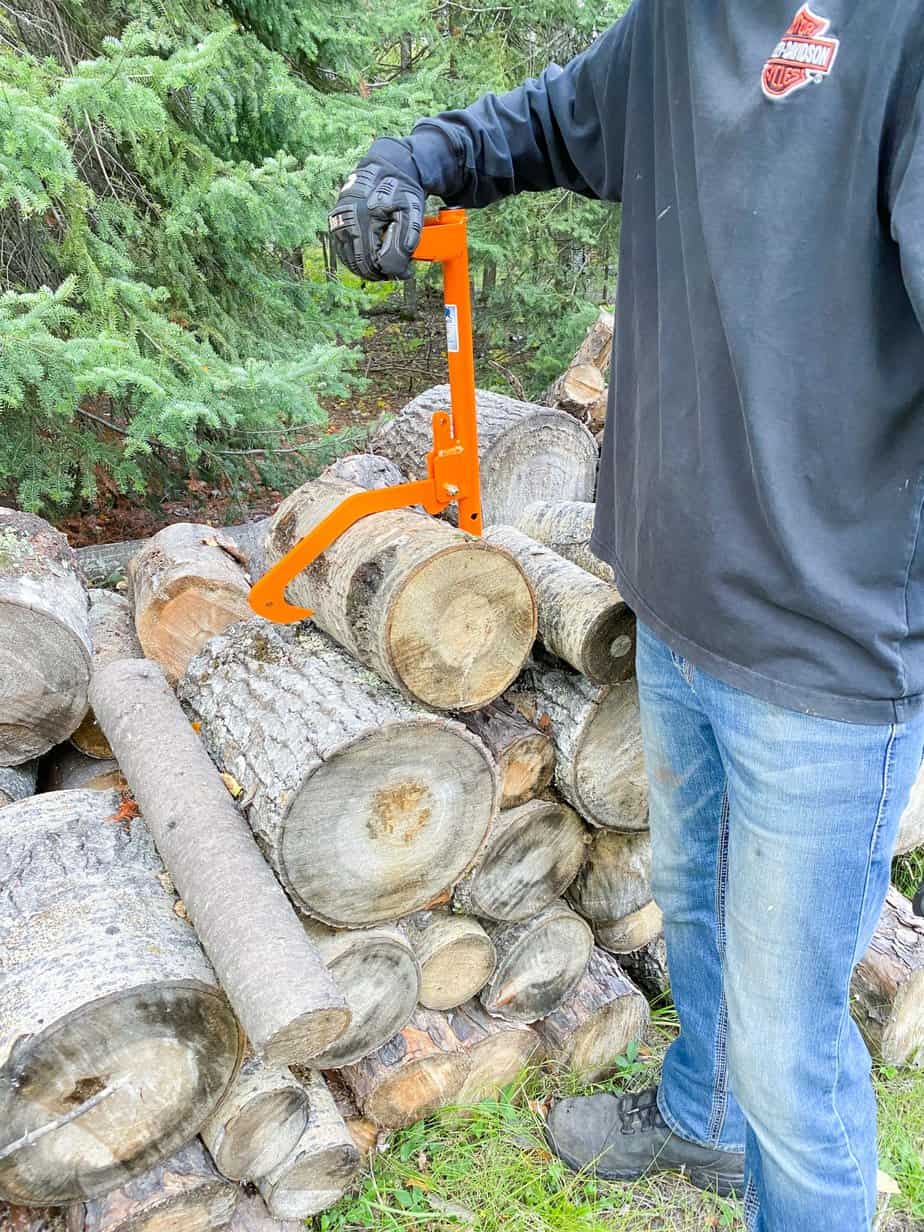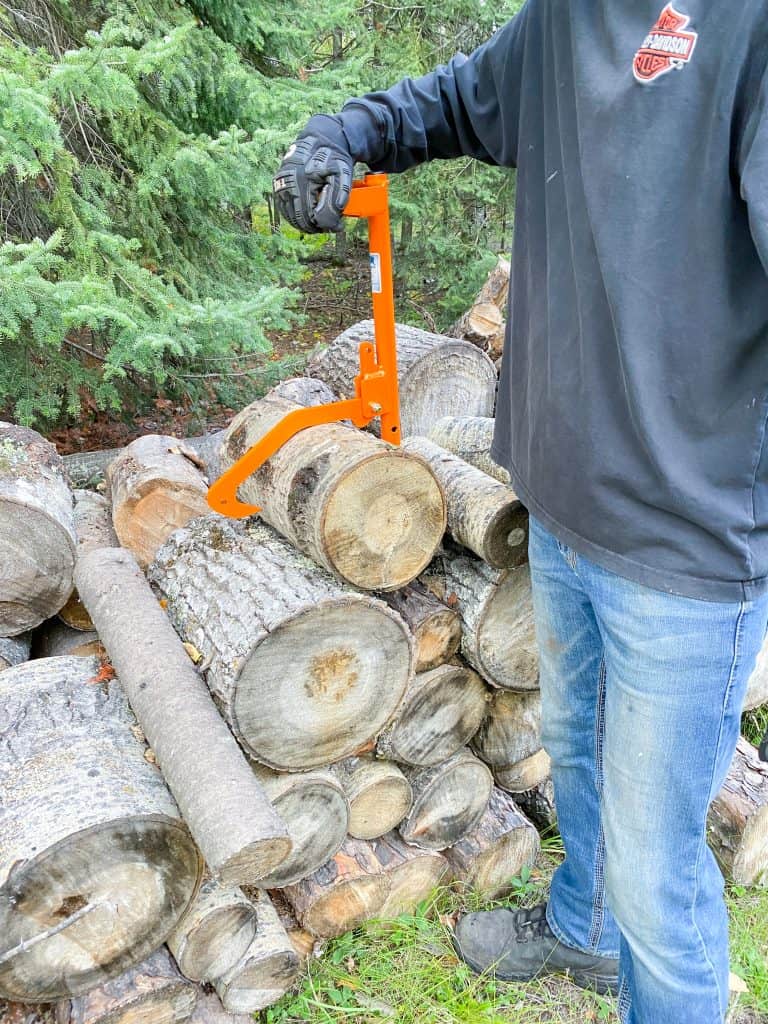 As an added bonus, through a partnership with the non-profit organization Tree-Nation, with every 3-in-1 Forestry MultiTool sold, LogOX will plant one tree to help create habitats for wildlife and restore the environment in deforested areas around the world.
All in all, this tool has been a huge help in our tree cleanup on our land. I rest a bit easier knowing that my husband isn't straining his back so much and has a tool to help him safely clear the trees when he is working alone. The LogOX is worth every penny. We will be using it for many years to come for projects big and small.
LogOX Discount Code
Through my partnership with LogOX they have given my readers an exclusive discount code!! Use code: MUSTHAVEMOM to Get $10 off your purchase of $50 or more from their website.