My 2012 Holiday Gift Guide Is LIVE! Check It Out!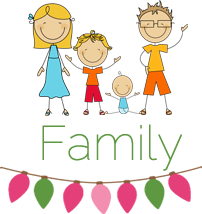 Looking for the perfect gift for everyone on your list this year? Not sure what to get for Mom or for your new baby nephew? Check out my 2012 Holiday Gift Guide where I showcase my hand selected picks for Christmas gift giving all broken down into easy to navigate categories. You can easily pop on over to my gift guide at any time as you will now notice it on the navigation bar under my header labeled "2012 gift guide". I will be continuing to add to my gift guide as we get closer and closer to Christmas.
If you have a product you'd like to submit for consideration in my holiday gift guide please visit my contact me page and reach out accordingly. Thank you!
Who do you think is the hardest to buy for on your list? What's the best gift you've ever given or received?