Are you looking for a new activity for your kids? Tired of playing Monopoly for the third time this week? All it takes is a camera and a list and you can transform your day at the park or trip to the grocery store into a game. Shutterfly has created 10 photo scavenger hunts to try out with your kids.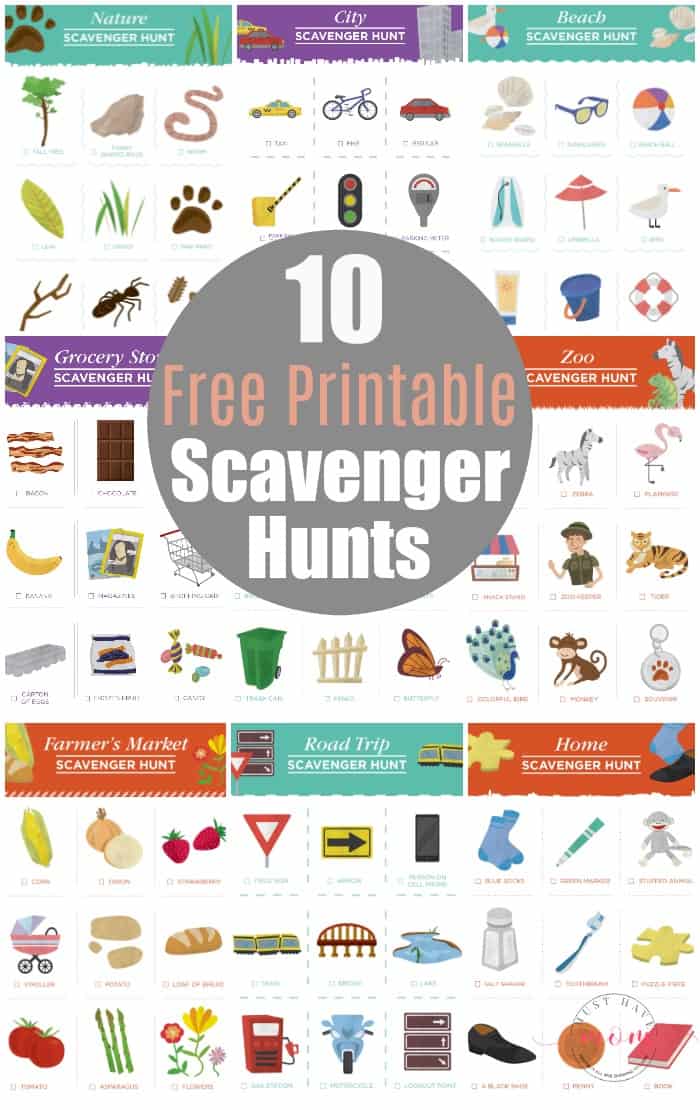 How The Scavenger Hunt Printables Work
Simply choose the scavenger hunt that looks the most fun to you and print it out. You can get all the scavenger hunt printables here. Grab a camera (or camera phone), a pen to check off boxes, and a prize for the winner. Take your materials to your local farmer's market or zoo and let the fun begin!
Set a time limit and boundaries of how far your kids are allowed to wander. If you have young children, put them on teams with an adult. Once you say go, the teams can hunt down the item and take a photo of them. When the times up, whoever has the most items on the list wins! Break any ties by deciding who has the best or most creative photos.
Scavenger Hunts For Kids
Here are the 10 different scavenger hunts for kids. No matter where your outing takes you, you're sure to have fun!
1.) Zoo Scavenger Hunt – What will your child spot first, the snack stand or the tiger? Don't forget to snap a picture and cross it off your list!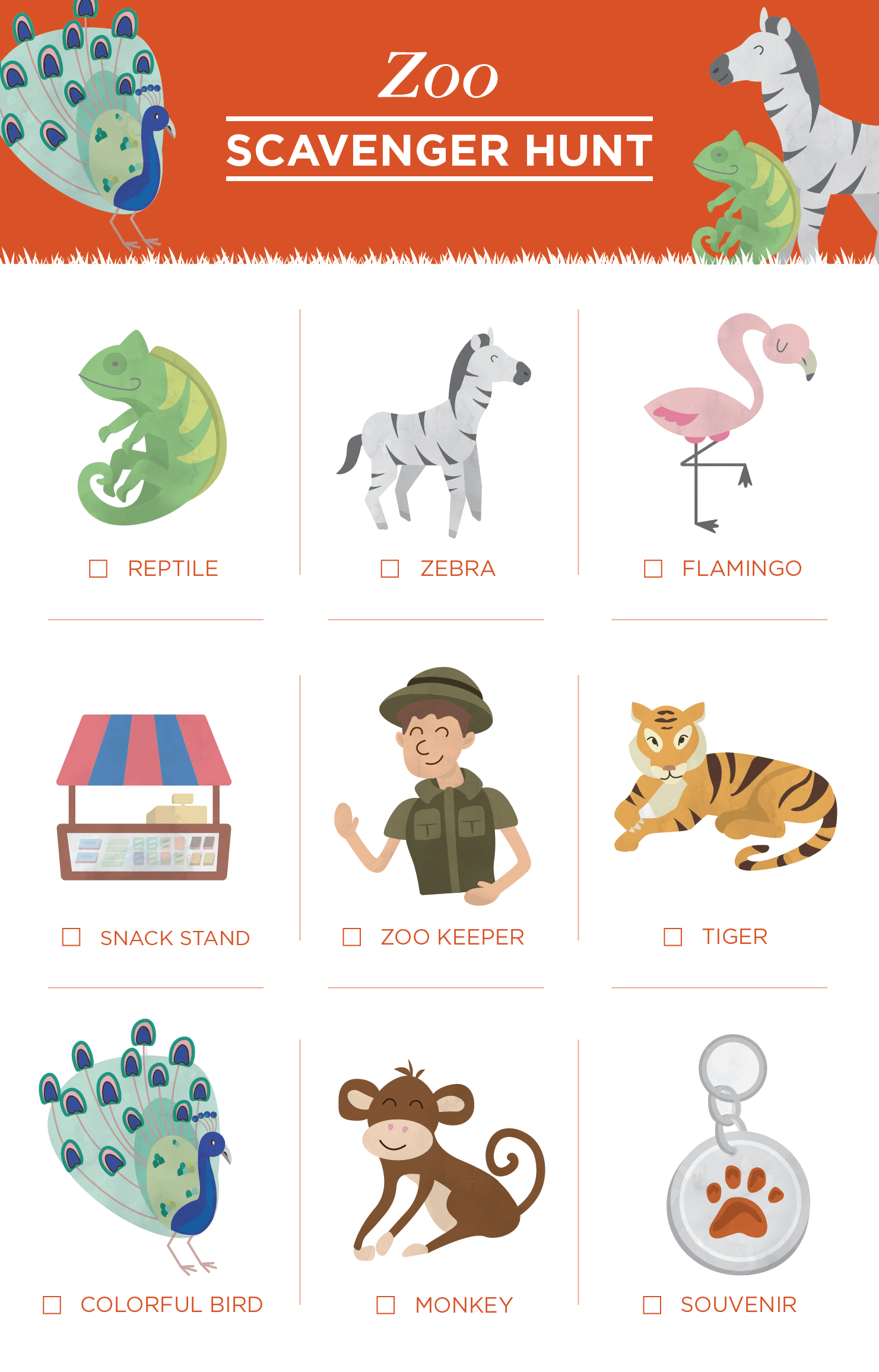 2.) Road Trip Scavenger Hunt – Kids need something to keep them busy on a road trip and this is the perfect way to pass the time! If you have a road trip coming up make sure you also grab my free printable road trip bingo!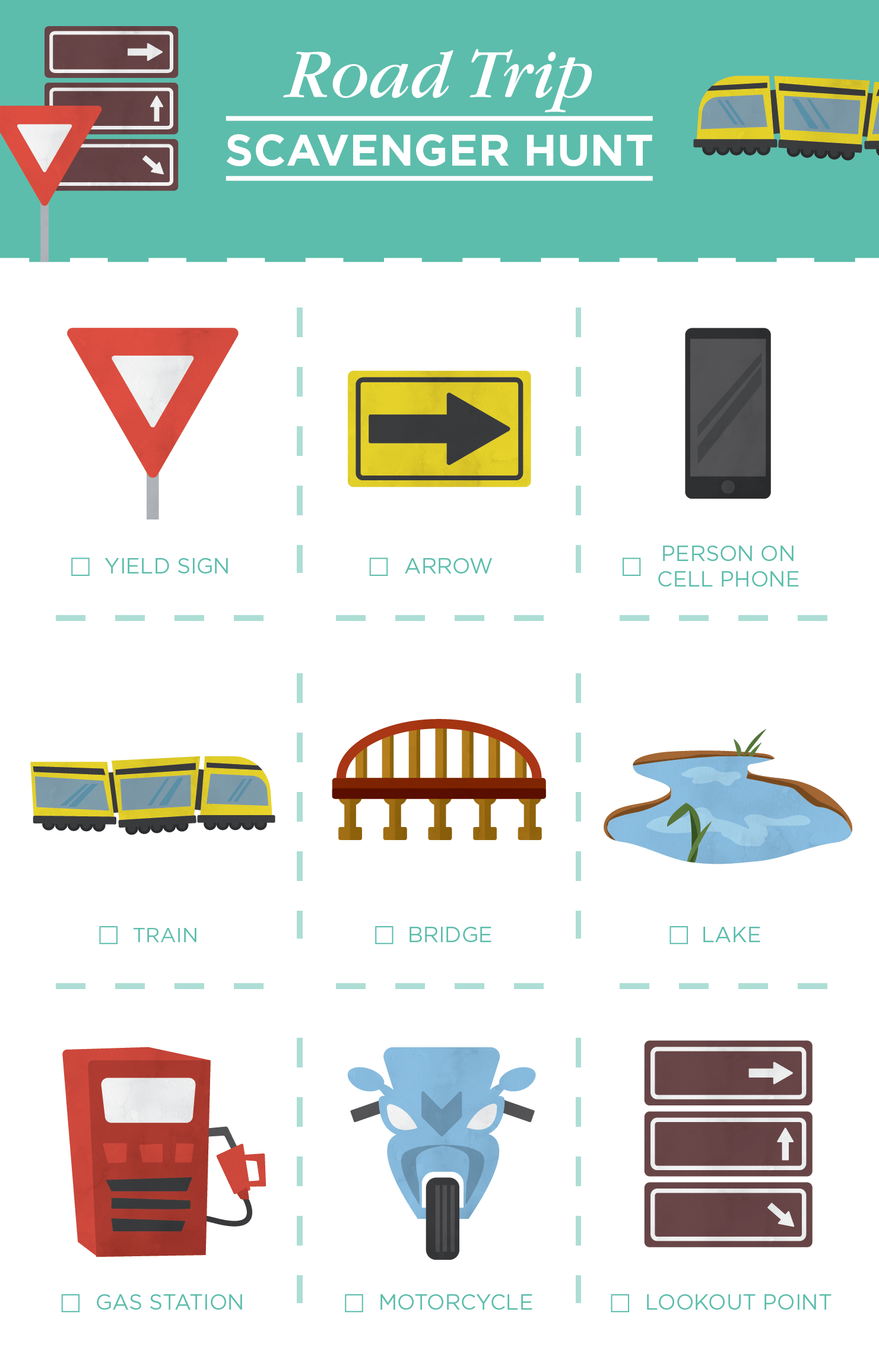 3.) Neighborhood Scavenger Hunt – You don't have to leave home to go on a scavenger hunt! Find these items in your own neighborhood.
4.) Home Scavenger Hunt – A rainy day stuck indoors is the perfect time to whip out this fun scavenger hunt! Who can find the green marker first?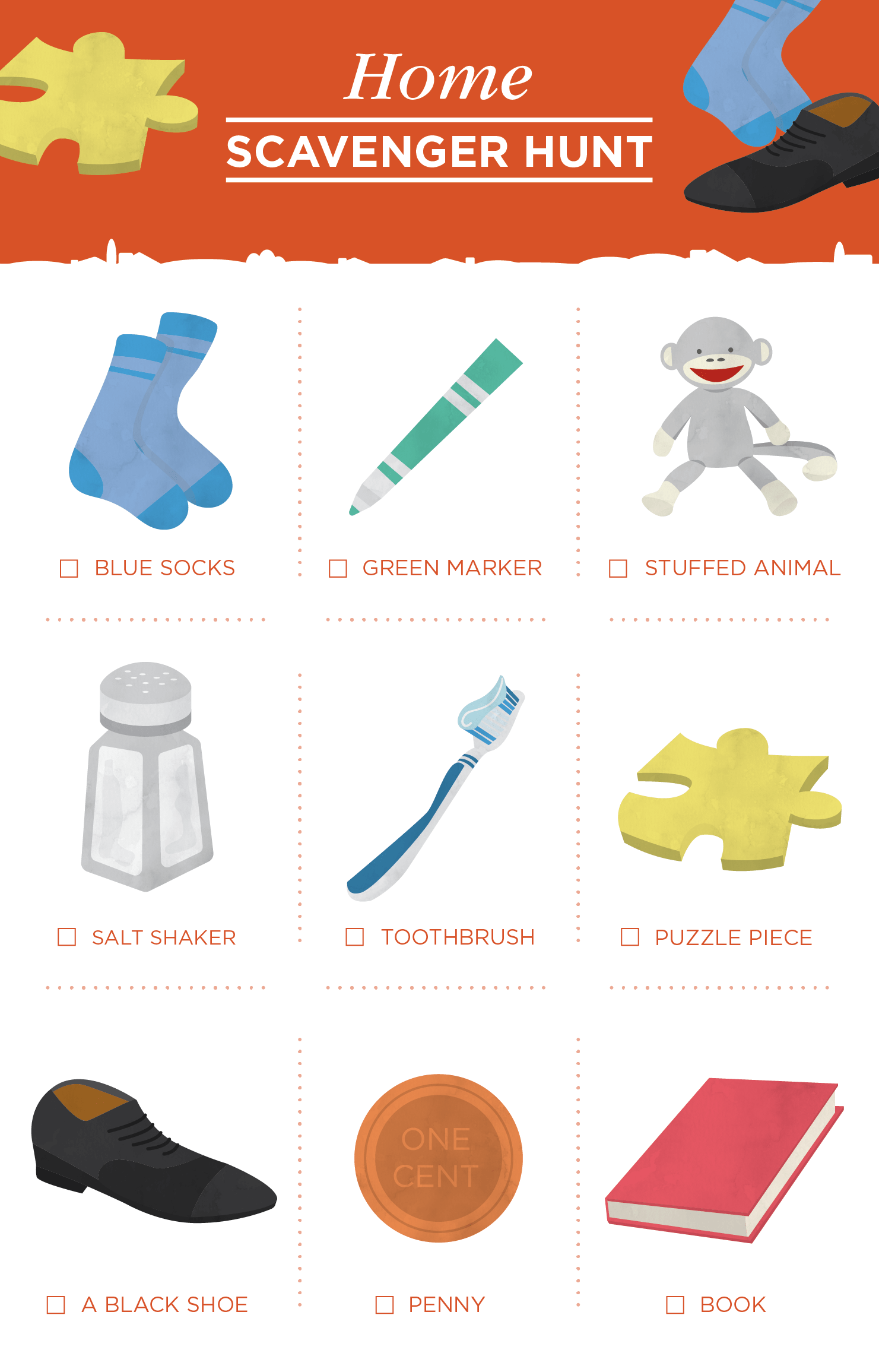 5.) Grocery Store Scavenger Hunt – Turn a boring trip to the grocery store into a fun-filled scavenger hunt! Do they know what row the cookies are in?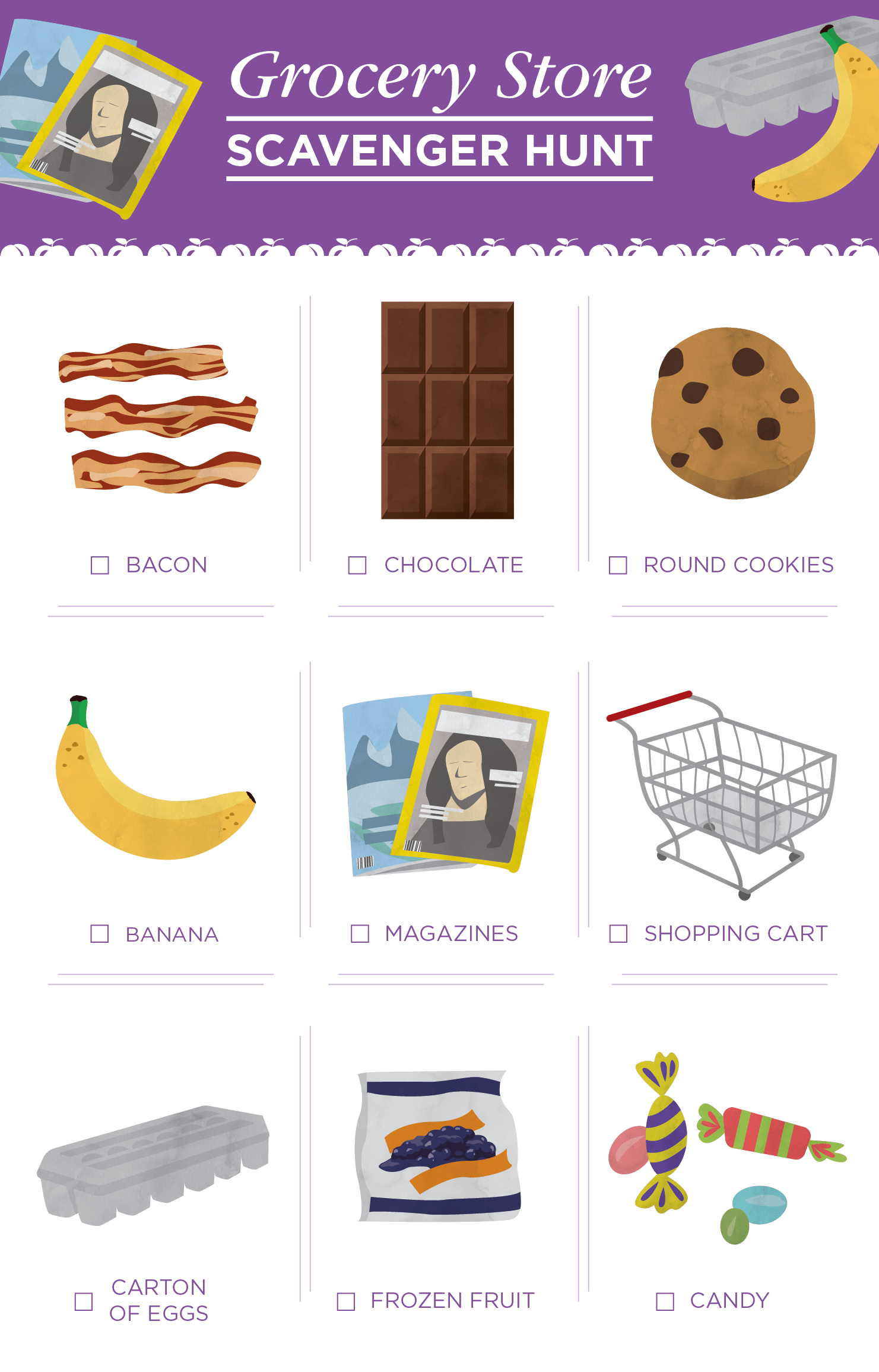 6.) Farmer's Market Scavenger Hunt – I love shopping at farmer's markets and it's like a mini treasure hunt to me. Turn it into one for your kids too with this fun hunt!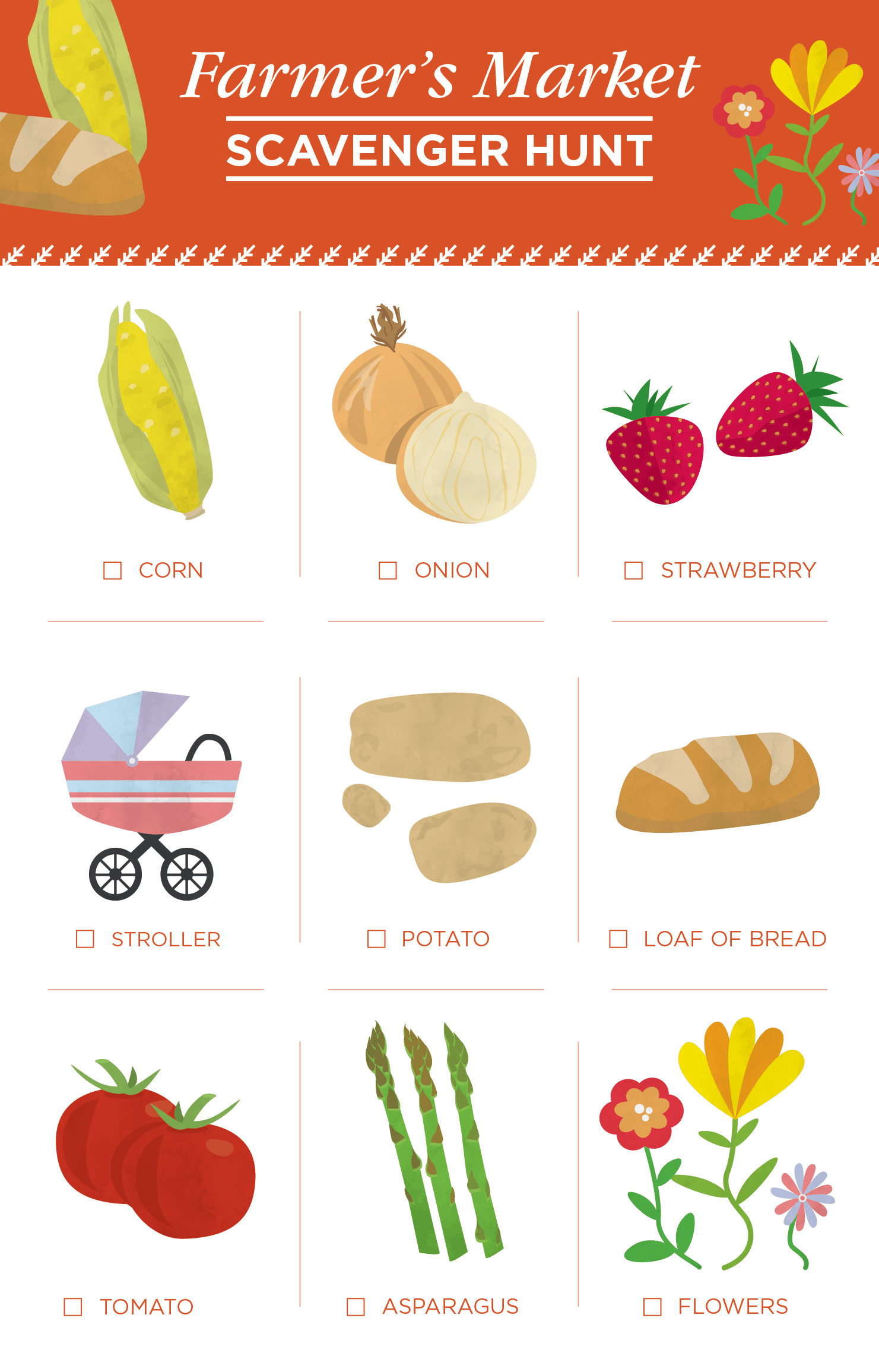 7.) City Scavenger Hunt – A trip into the city deserves some keen observers. Can you spot the pizza shop? Maybe you'll smell it first!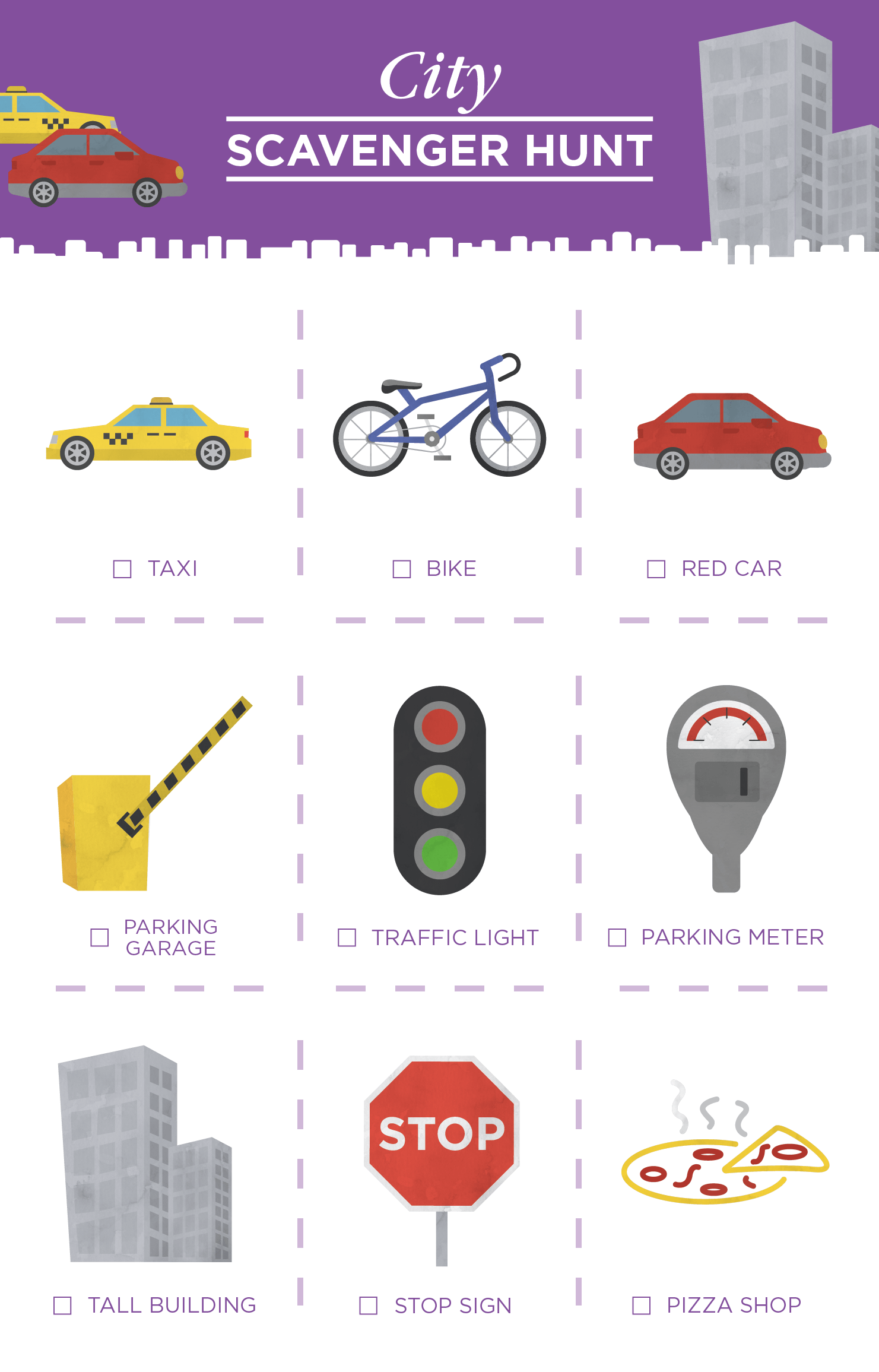 8.) Beach Scavenger Hunt – A trip to the beach is full of fun things to discover and the photos will turn into keepsakes. Can you spot pretty seashells?
9.) Airport Scavenger Hunt – Help pass the time on your layover with this fun hunt. Who will spot a person sleeping first?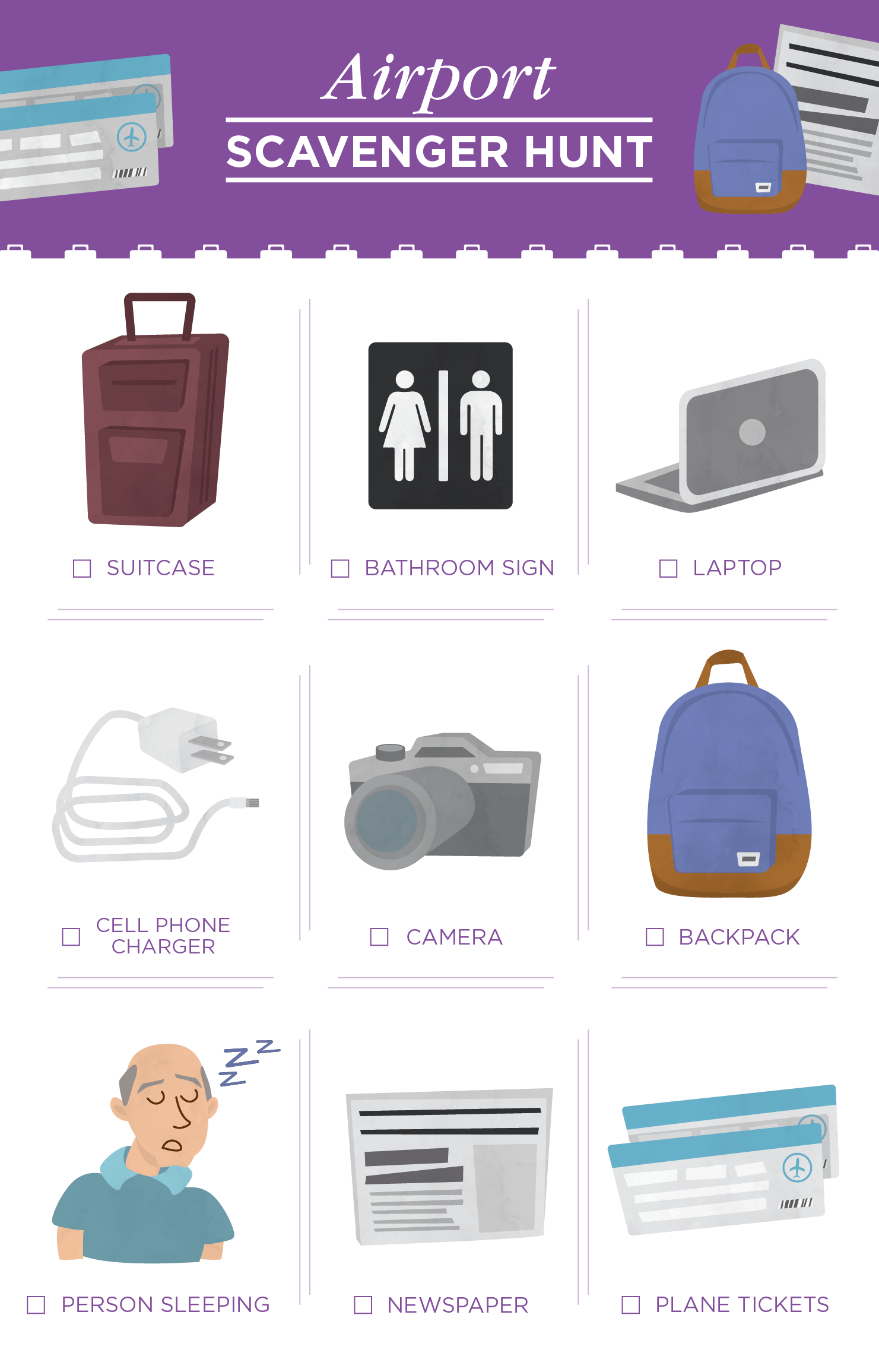 10.) Nature Scavenger Hunt – Perhaps my most-favorite kind of scavenger hunt is a nature hunt! Let's explore!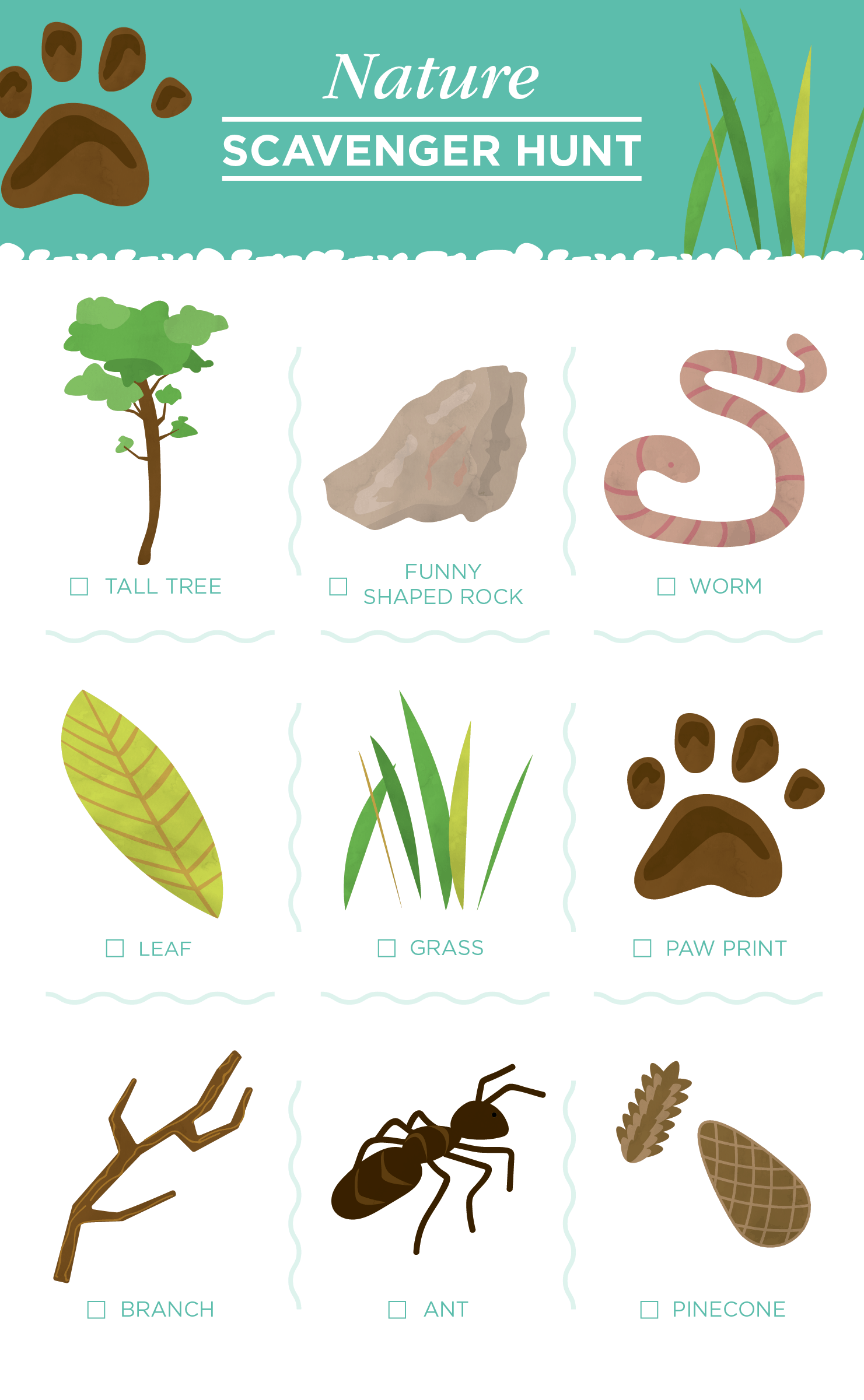 Don't Forget To Grab Your Free Printable Scavenger Hunts!
I'll send these straight to your inbox. Just enter your information below and you'll also get a free bonus, access to my entire kids free printables library!
#mlb2-7515442 a:hover { cursor: pointer !important; }
#mlb2-7515442 h4 { font-weight: normal; }
#mlb2-7515442 .subscribe-form { padding: 20px; width: 350px !important; border: 2px solid #F6F6F6 !important; background: #7d7c7c none !important; border-radius: 0px !important; box-sizing: border-box !important; }
#mlb2-7515442 .ml-block-form { margin-bottom: 0px; }
#mlb2-7515442 .subscribe-form .form-section { margin-bottom: 20px; width: 100%; }
#mlb2-7515442 .subscribe-form .form-section.mb10 { margin-bottom: 10px; float: left; }
#mlb2-7515442 .subscribe-form .form-section.mb0 { margin-bottom: 0px; }
#mlb2-7515442 .subscribe-form .form-section h4 { margin: 0px 0px 10px 0px !important; padding: 0px !important; color: #FFFFFF !important; font-family: 'Open Sans', sans-serif !important; font-size: 28px !important; line-height: 100%; text-align: left !important; }
#mlb2-7515442 .subscribe-form .form-section p, #mlb2-7515442 .subscribe-form .form-section li { line-height: 150%; padding: 0px !important; margin: 0px 0px 10px 0px; color: #FFFFFF !important; font-family: 'Open Sans', sans-serif !important; font-size: 14px !important; }
#mlb2-7515442 .subscribe-form .form-section a { font-size: 14px !important; }
#mlb2-7515442 .subscribe-form .form-section .confirmation_checkbox { line-height: 150%; padding: 0px !important; margin: 0px 0px 15px 0px !important; color: #FFFFFF !important; font-family: 'Open Sans', sans-serif !important; font-size: 12px !important; font-weight: normal !important; }
#mlb2-7515442 .subscribe-form .form-section .confirmation_checkbox input[type="checkbox"] { margin-right: 5px !important; }
#mlb2-7515442 .subscribe-form .form-section .form-group { margin-bottom: 15px; }
#mlb2-7515442 .subscribe-form .form-section .form-group label { float: left; margin-bottom: 10px; width: 100%; line-height: 100%; color: #FFFFFF !important; font-family: 'Open Sans', sans-serif !important; font-size: 14px !important; }
#mlb2-7515442 .subscribe-form .form-section .checkbox { width: 100%; margin: 0px 0px 10px 0px; }
#mlb2-7515442 .subscribe-form .form-section .checkbox label { color: #FFFFFF !important; font-family: 'Open Sans', sans-serif !important; font-size: 14px !important; }
#mlb2-7515442 .subscribe-form .form-section .checkbox input { margin: 0px 5px 0px 0px; }
#mlb2-7515442 .subscribe-form .form-section .checkbox input[type=checkbox] { -webkit-appearance: checkbox; opacity: 1; }
#mlb2-7515442.ml-subscribe-form .form-group .form-control { width: 100%; font-size: 13px; padding: 10px 10px; height: auto; font-family: Arial; border-radius: 0px; border: 1px solid #cccccc !important; color: #000000 !important; background-color: #FFFFFF !important; -webkit-box-sizing: border-box; -moz-box-sizing: border-box; box-sizing: border-box; clear: left; }
#mlb2-7515442.ml-subscribe-form button { border: none !important; cursor: pointer !important; width: 100% !important; border-radius: 0px !important; height: 40px !important; background-color: #f7d5e1 !important; color: #7F8C8D !important; font-family: 'Arial', sans-serif !important; font-size: 16px !important; text-align: center !important; padding: 0 !important; margin: 0 !important; position: relative!important; }
#mlb2-7515442.ml-subscribe-form button.gradient-on { background: -webkit-linear-gradient(top, rgba(0, 0, 0, 0) 0%, rgba(0, 0, 0, 0.2) 100%); background: -o-linear-gradient(top, rgba(0, 0, 0, 0) 0%, rgba(0, 0, 0, 0.2) 100%); background: -moz-linear-gradient(top, rgba(0, 0, 0, 0) 0%, rgba(0, 0, 0, 0.2) 100%); background: linear-gradient(top, rgba(0, 0, 0, 0) 0%, rgba(0, 0, 0, 0.2) 100%); }
#mlb2-7515442.ml-subscribe-form button.gradient-on:hover { background: -webkit-linear-gradient(top, rgba(0, 0, 0, 0) 0%, rgba(0, 0, 0, 0.3) 100%); background: -o-linear-gradient(top, rgba(0, 0, 0, 0) 0%, rgba(0, 0, 0, 0.3) 100%); background: -moz-linear-gradient(top, rgba(0, 0, 0, 0) 0%, rgba(0, 0, 0, 0.3) 100%); background: linear-gradient(top, rgba(0, 0, 0, 0) 0%, rgba(0, 0, 0, 0.3) 100%); }
#mlb2-7515442.ml-subscribe-form button[disabled] { cursor: not-allowed!important; }
#mlb2-7515442.ml-subscribe-form .form-section.ml-error label { color: red!important; }
#mlb2-7515442.ml-subscribe-form .form-group.ml-error label { color: red!important; }
#mlb2-7515442.ml-subscribe-form .form-group.ml-error .form-control { border-color: red!important; }
@media (max-width: 768px) { #mlb2-7515442 { width: 100% !important; } #mlb2-7515442 form.ml-block-form, #mlb2-7515442.ml-subscribe-form .subscribe-form { width: 100% !important; } }
$('.ml-subscribe-form-7515442 .ml-block-success').show(); $('.ml-subscribe-form-7515442 .ml-block-form').hide(); };
Pin Free Scavenger Hunt Printables