Free Rustic Deer Sign Christmas Printable + How to Keep Bottles Cold
'Tis the season to figure out the best entertaining tips, holiday gift ideas and of course to decorate the house! This year I am going with a rustic Christmas decor theme and playing with chalkboards, brown craft paper and rustic charm. I'm also planning plenty of holiday entertaining and I've found the perfect gift idea for hard-to-buy-for men! I'm sharing ALL of this and more with you today!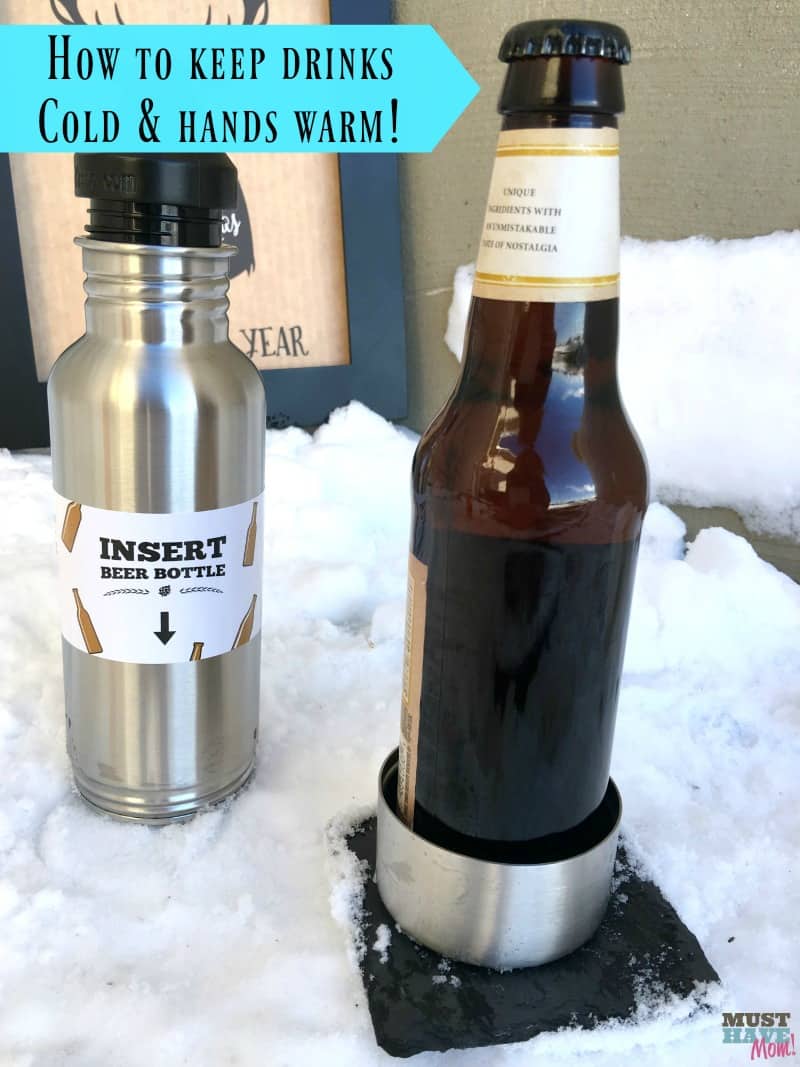 With holiday entertaining comes the need to keep drinks chilled. If you find that you are having a hard time keeping glass bottled beverages cold and tasty then you NEED a BottleKeeper! This handy glass bottle koozie keeps bottled drinks cold for a LONG time. Better yet, it keeps your hands warm! The insulated container covers the glass bottle and insulates it, providing effective cold retention and eliminating sweating on the outside of the bottle, thus keeping hands warm and dry and drinks cold!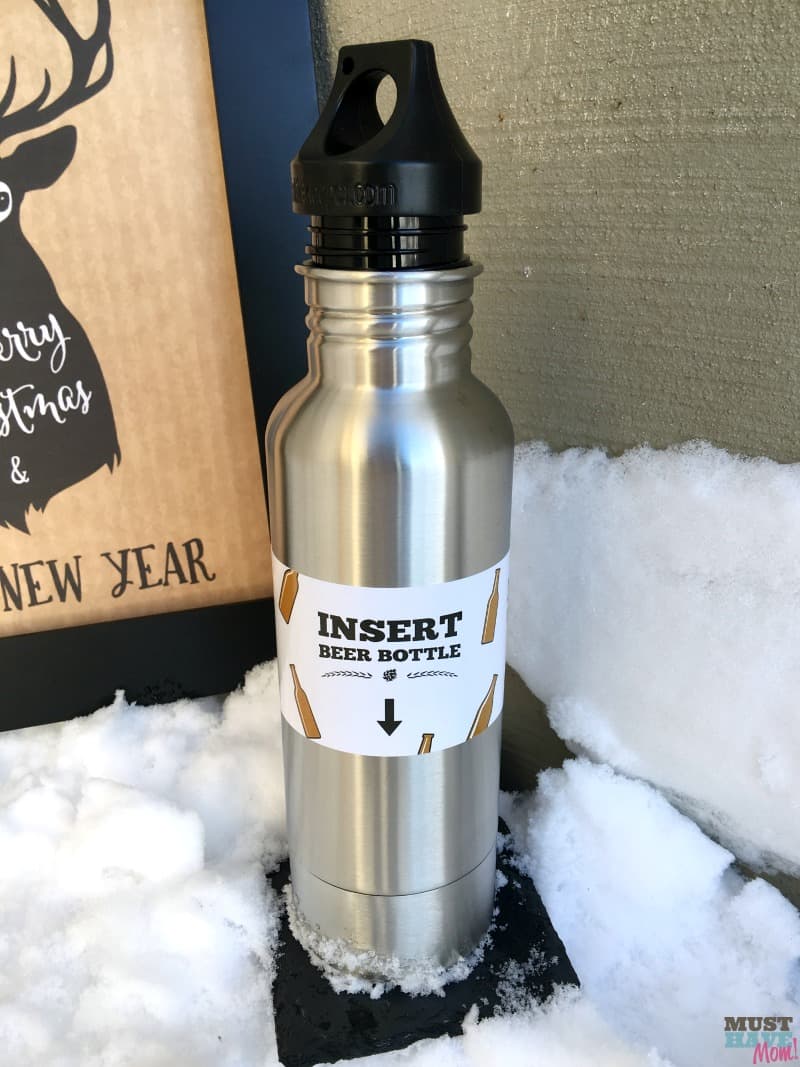 This BottleKeeper solves the problem of dropped and broken glass bottles by keeping them safe. Add the cover and they become spill-proof too! These are a great addition to all of your entertaining needs, winter or summer!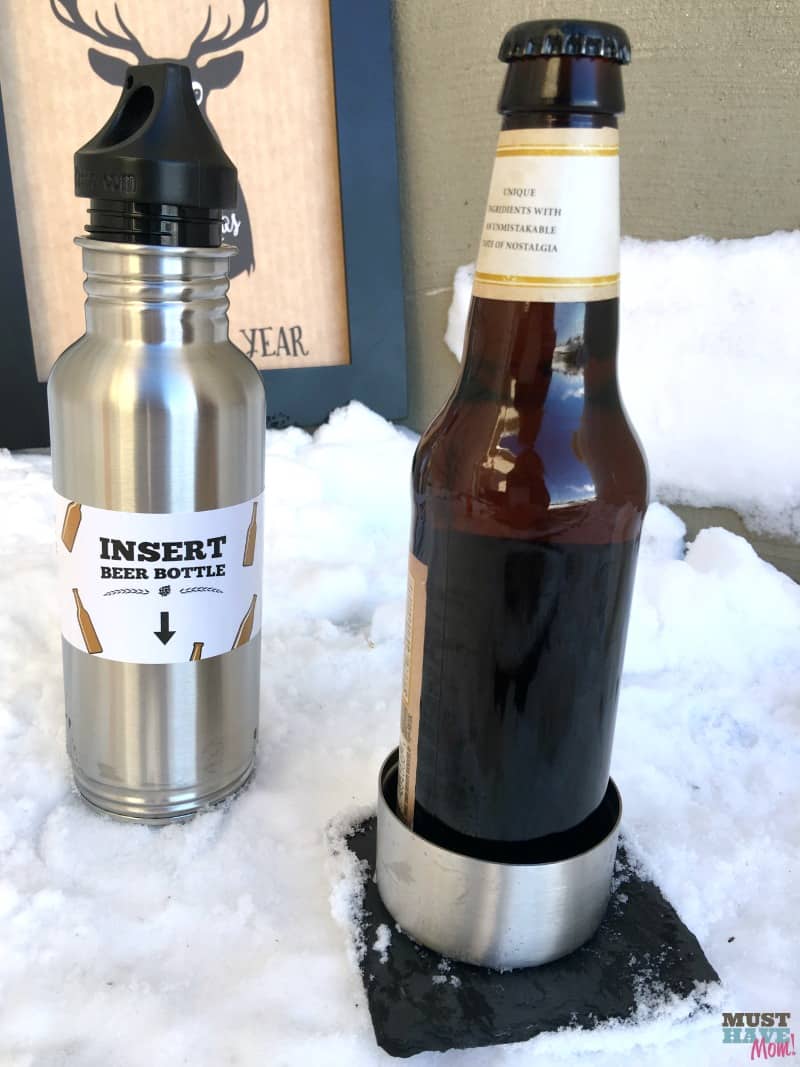 It is really easy to use too! Simply unscrew the bottom of the BottleKeeper and insert any standard glass bottle (they also have a stubby version and a 22 oz bomber size). Slip the BottleKeeper over the glass bottle and screw it to the bottom of the BottleKeeper.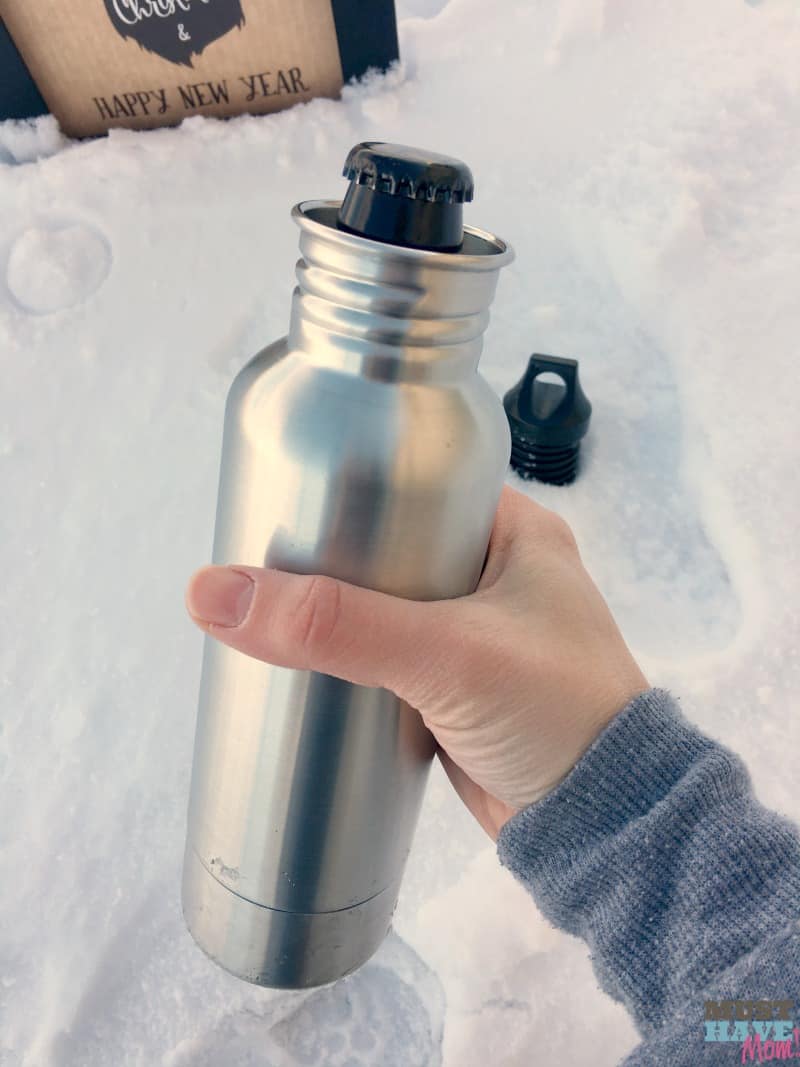 Now you are ready to enjoy your favorite glass bottled beverage ice cold! Add the cover and eliminate spills. It is easy to drink from and keeps my favorite drink ice cold for a VERY long time. I am a very slow drinker so having it stay ice cold until the last drop is a HUGE deal for me. I LOVE this BottleKeeper.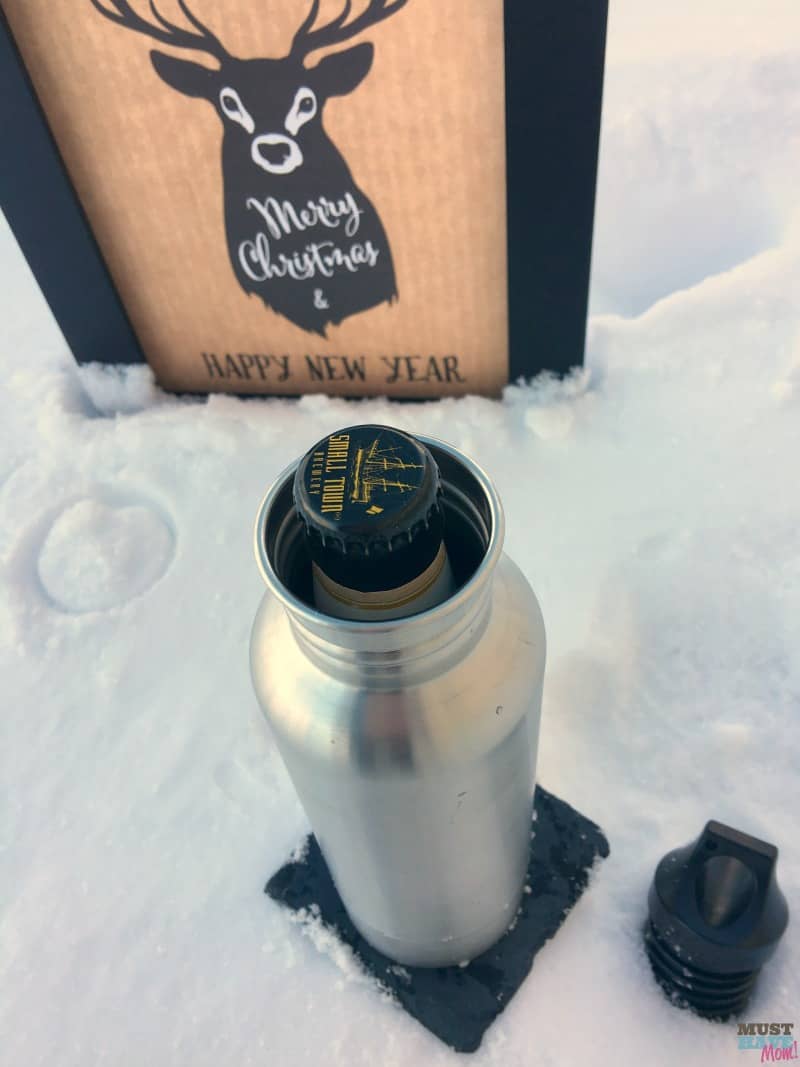 Not only is the BottleKeeper ideal for entertaining, but it is also the PERFECT gift for that hard-to-buy-for guy on your list! I bought my husband one and he absolutely loves it. He uses it all the time and I had to make sure we both had one because we were fighting over who got to use it. It's a long overdue product and definitely necessary for anyone that enjoys glass bottled beverages. It comes in 3 sizes and you can even add a bottle opener to the cap! Say goodbye to your Christmas shopping woes and order a bunch of these for all the guys on your list. Now sit in the tub and soak for the night because half your Christmas shopping is done!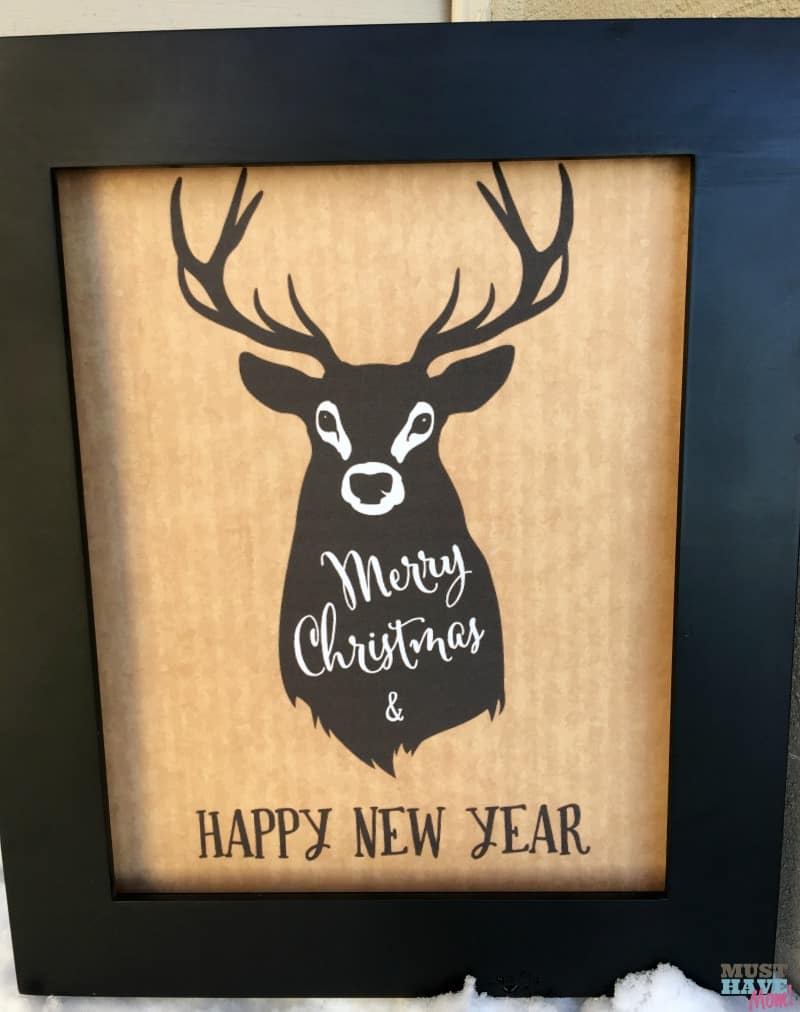 As you are planning your fun Christmas party or maybe just decorating your house, you'll love this free rustic deer Merry Christmas printable is the perfect addition to your mantle! I love the rustic look and it has a manly feel to it. Perhaps the man cave needs one? At any rate, you can print it off free here.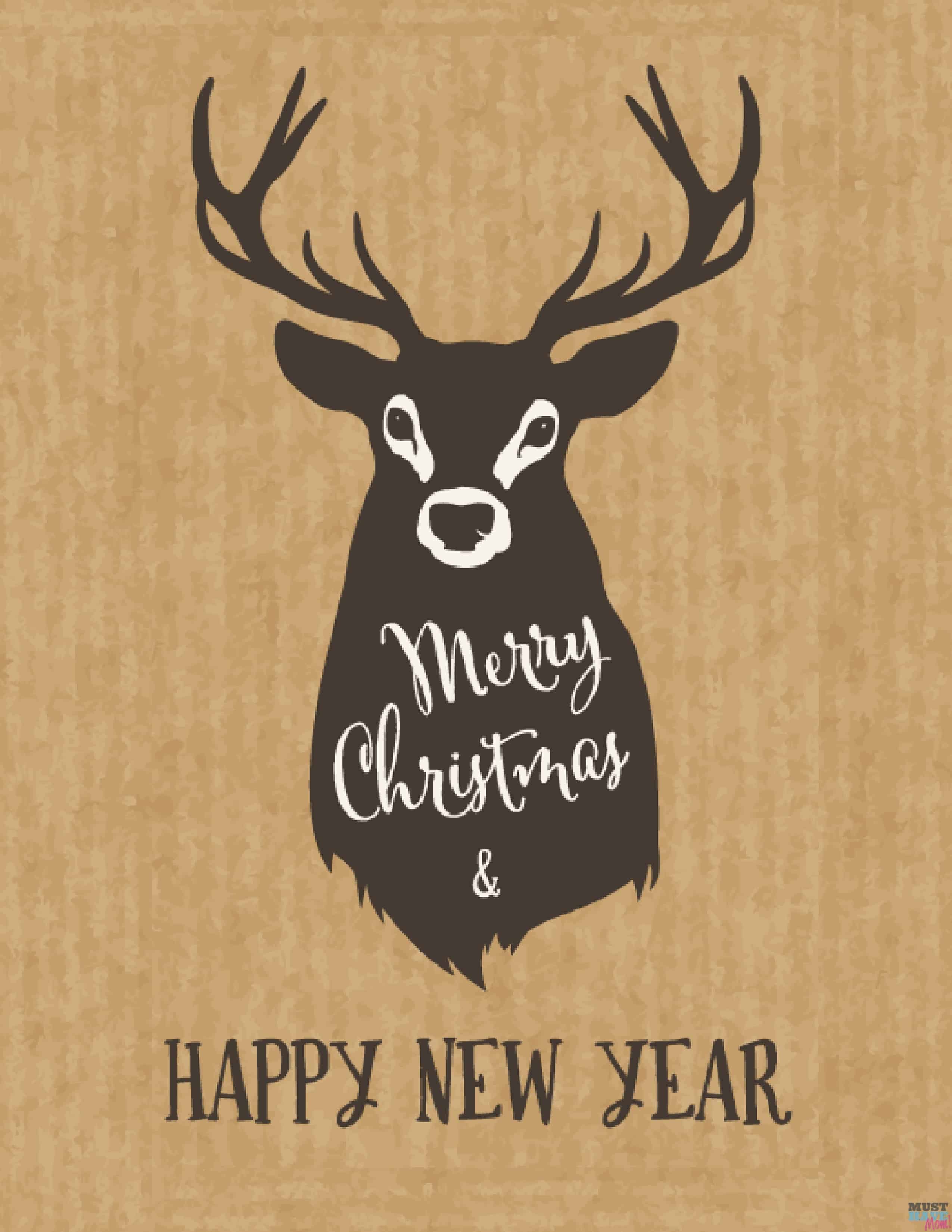 Don't forget to print off this Rustic Deer Merry Christmas free printable and add some rustic charm to your holidays and pick up the amazing BottleKeeper for the guys on your list this year!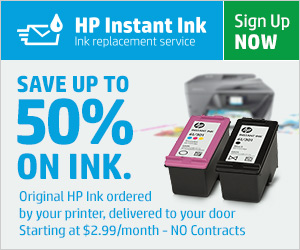 One more tip mommy-to-mommy, if you have a printer and love printing free printables, photos, checklists and more then you definitely need to sign up for HP Instant Ink and save 50% on your printer ink! I have been personally using this service for years and print up to 100 pages a month and never worry about how much ink I am using. When your printer starts running low it automatically orders more ink and it shows up at your door! No postage fees! And with plans starting at just $2.99 you can quit worrying about how much ink you are using and print all the color photos and printables you want! This is the best way to save on printer ink!
Sign up today
and start saving money on your ink.
Psst…Keep your Christmas shopping list organized with my free printable Christmas shopping list!