These free printable Valentine's Day coupons are the perfect way to show your kids your love! Surprise them with an "Adventure with Mom" coupon or maybe a "No Chores Day" is in order. Whatever you choose, it's sure to make your child feel special and loved. Everyone loves to be thought of and these special Valentine's Day coupons will relay that perfectly!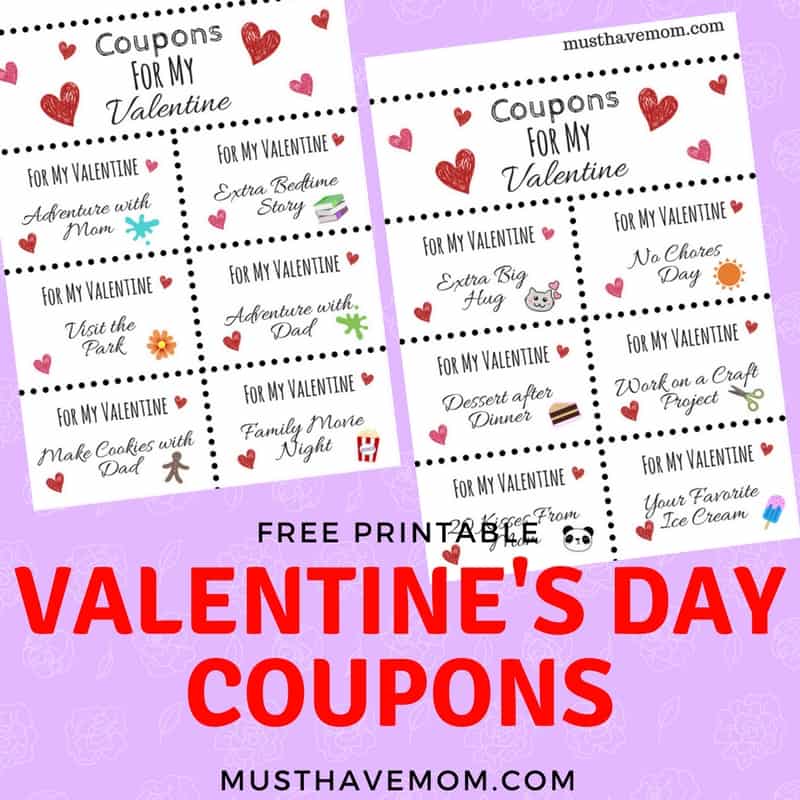 Valentine's Day Coupons for Kids
We have become more and more minimalist here in our home and I LOVE giving "experience" gifts or things that create memories instead of more clutter. These Valentine's Day coupons are a great way for me to show my kids my love without adding to the clutter! Plus, they help us to have more opportunities to create memories together which is always a big WIN in my book!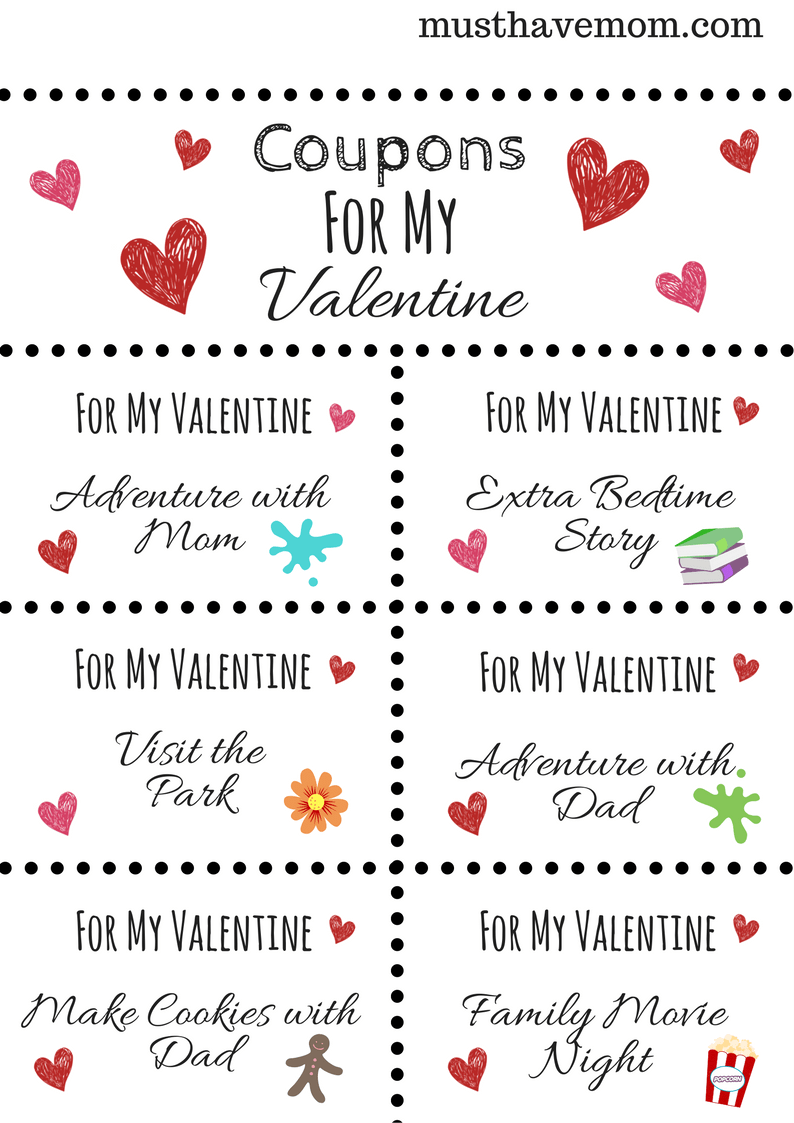 Free Printable Valentine's Day Coupons
With these free printable Valentine's Day coupons you'll get two pages of printable coupons you can cut apart and give your kids. Surprise them with a coupon hiding in their breakfast bowl or tucked into their lunch pail for school. They'll be delighted when they discover it!
The first sheet contains the following Valentine's Day coupons:
Adventure with Mom
Extra bedtime story
Visit the park
Adventure with Dad
Make cookies with Dad
Family movie night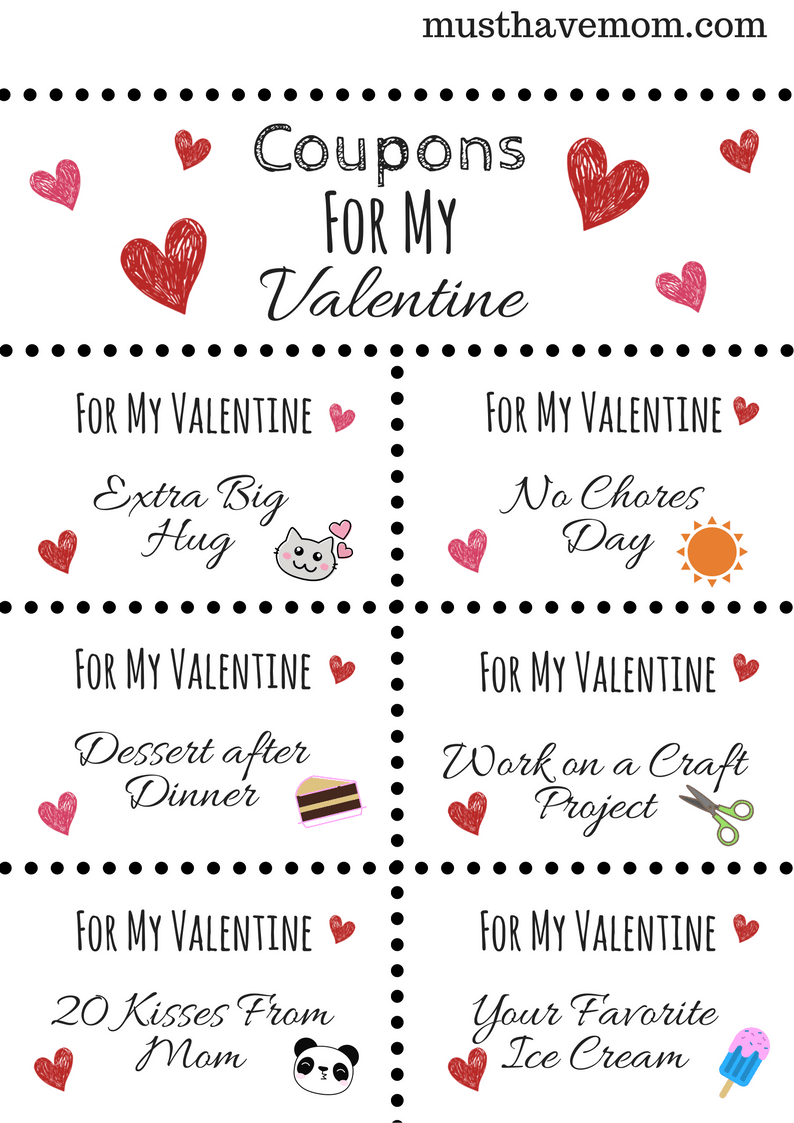 The second page of Valentine's Day coupons contains the following coupons:
Extra big hug
No chores day
Dessert after dinner
Work on a craft project
20 kisses from Mom
Your favorite ice cream
Print Valentine's Day Coupons
You can print the free Valentine's Day coupons by simply clicking here and entering your email address. I will then email you the link so you can download the free printable Valentine's Day coupons. Don't worry, your email address is safe with me and won't be given out to anyone. I simply use it to send you the free printables.
Pin Free Printable Valentine's Day Coupons