St. Patrick's Day Sensory Rice Table + How To Dye Rice Green!

St. Patrick's Day is a fun day to celebrate with toddlers and preschoolers! You can wear green clothes, eat green food and play with green things! The possibilities are endless and tons of fun! I've got a really fun activity idea for your toddlers and preschoolers today. Make your own St. Patrick's Day sensory table! I'll show you how to dye rice green and what to add to your St. Patrick's Day sensory table!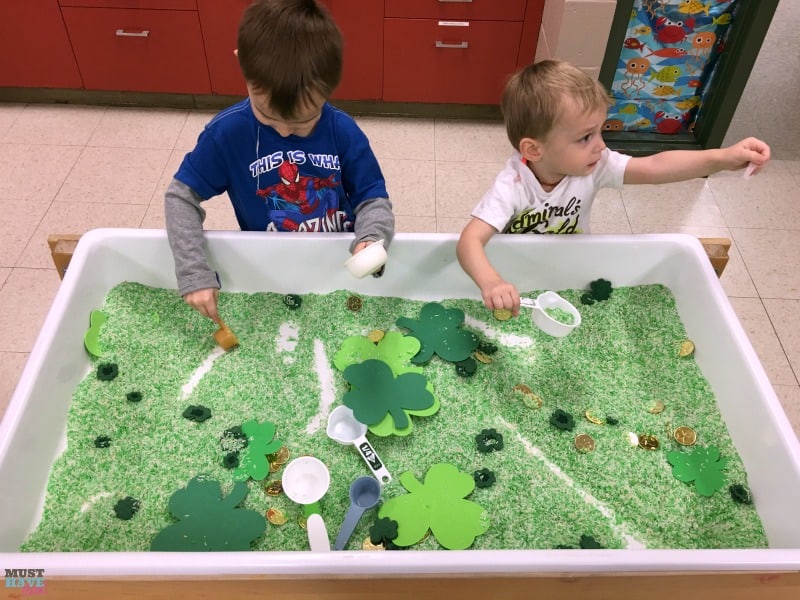 You'll need the following supplies to make your green St. Patrick's Day rice:
6 Tablespoons White Vinegar
15 Cups cheap white rice (per gallon plastic bag)
Green food coloring
gallon size plastic zip top bags
I recommend planning on how much rice you are going to make based on the container you are filling for your sensory table or sensory bin. This photo is at our early childhood classroom so the sensory table is quite large! For home use I recommend using a plastic bin or shallow plastic container to serve as your sensory table. Figure out how much rice you'll need to fill it and make the recipe accordingly. This recipe makes 15 cups of St. Patrick's Day sensory rice so you may need just one or you may want to double it.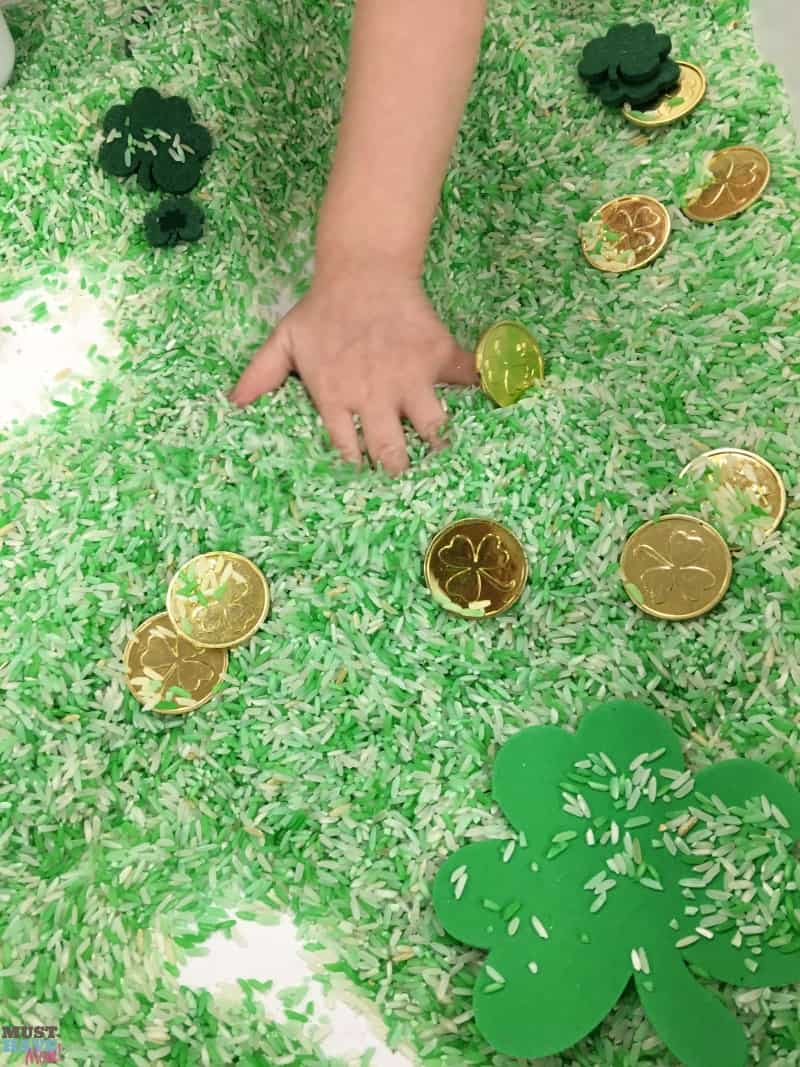 Place 5 cups of rice into each gallon size plastic bag you are using. Set aside one bag which will remain white. For the other two bags of rice add 3 Tablespoons of vinegar to each bag. Then add 45 drops of green food coloring to one bag and 30 drops to the other bag. This will give you two different shades of green for your rice bin. Roll your gallon bags to squeeze out the air and then zip closed. Now it's time to mix it! Roll it around and thoroughly mix the rice inside the bag until all grains are colored. Then open the bags and leave them propped open to dry OR dump rice out on trays to dry overnight. If you choose to leave it in the bag to dry you will have to shake it around a bit after it sits awhile and then do it again until dry. It dries faster laid out on a tray.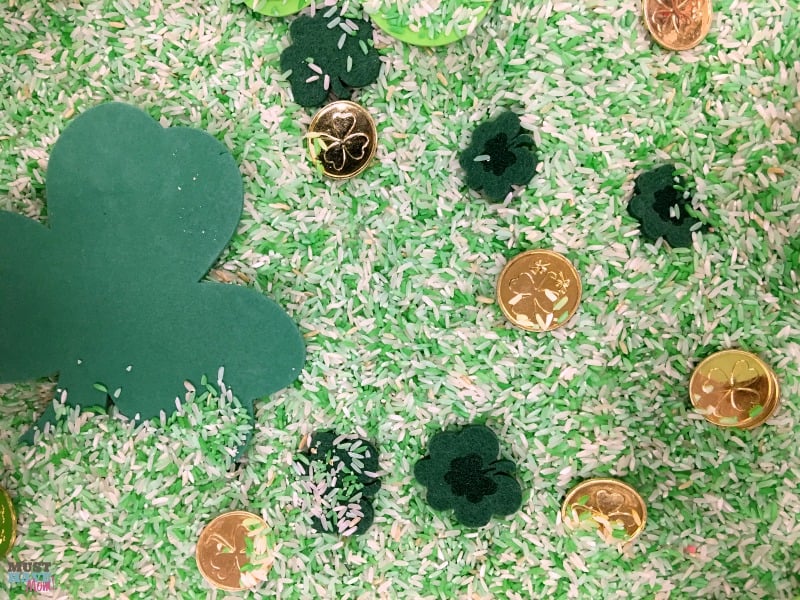 Once it is dry dump it into your sensory table and add in the white rice. Mix together to make this colorful combo of St. Patrick's Day rice! Then add in Felt Shamrocks
, Foam Shamrocks
, gold coins
and whatever other St. Patrick's Day themed items you have on hand! Let the kids have fun!
Like this post? Pin it on Pinterest or share on Facebook for easy finding later!