How To Turn a Diaper Box Into A Fabric Covered Basket! No Sew!
Moms know how quickly baby products add up and bust the budget. You want an adorable nursery with all the cute decor and the best baby care products out there, but how do you keep it affordable? I've got some must have tips for you to have the stylish nursery you crave and the best baby products to use on your baby without busting the budget!
This no sew fabric covered diaper box turns what otherwise would be garbage into a beautiful decor basket for your nursery (or any room in your house!). The best part? It's free to make using supplies you probably already have lying around! All you need in order to make this gorgeous DIY basket is an empty diaper box (or any cardboard box), 2 receiving blankets and a hot glue gun.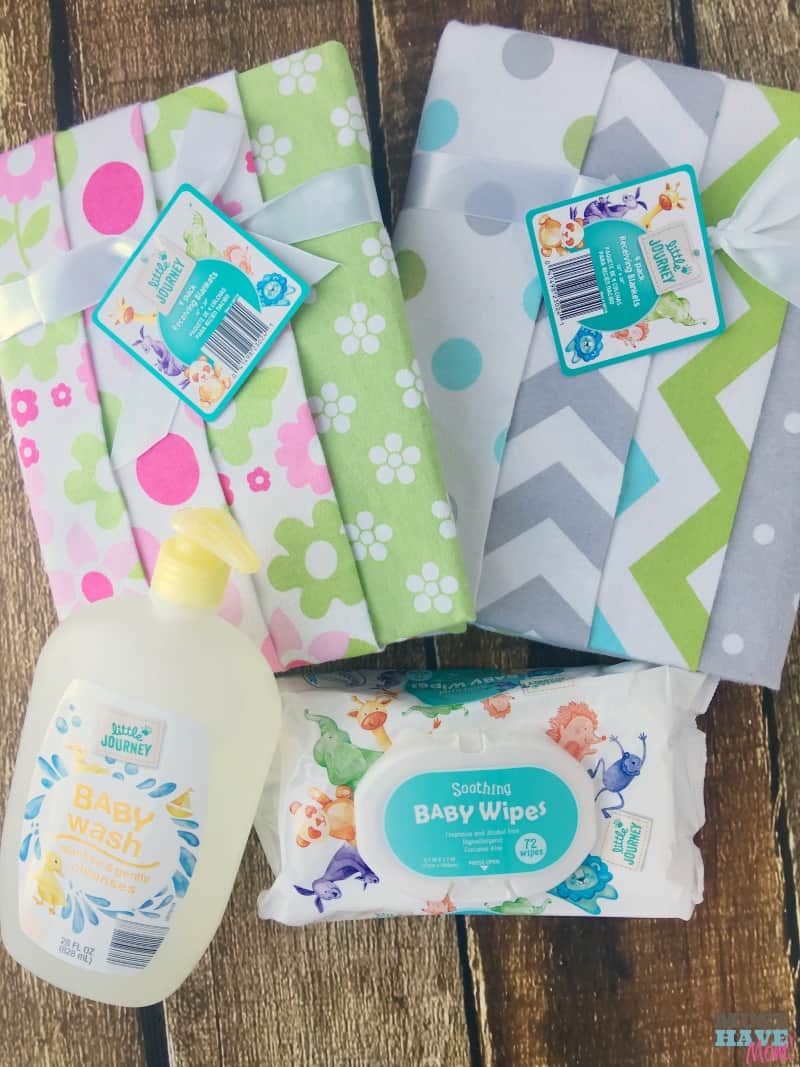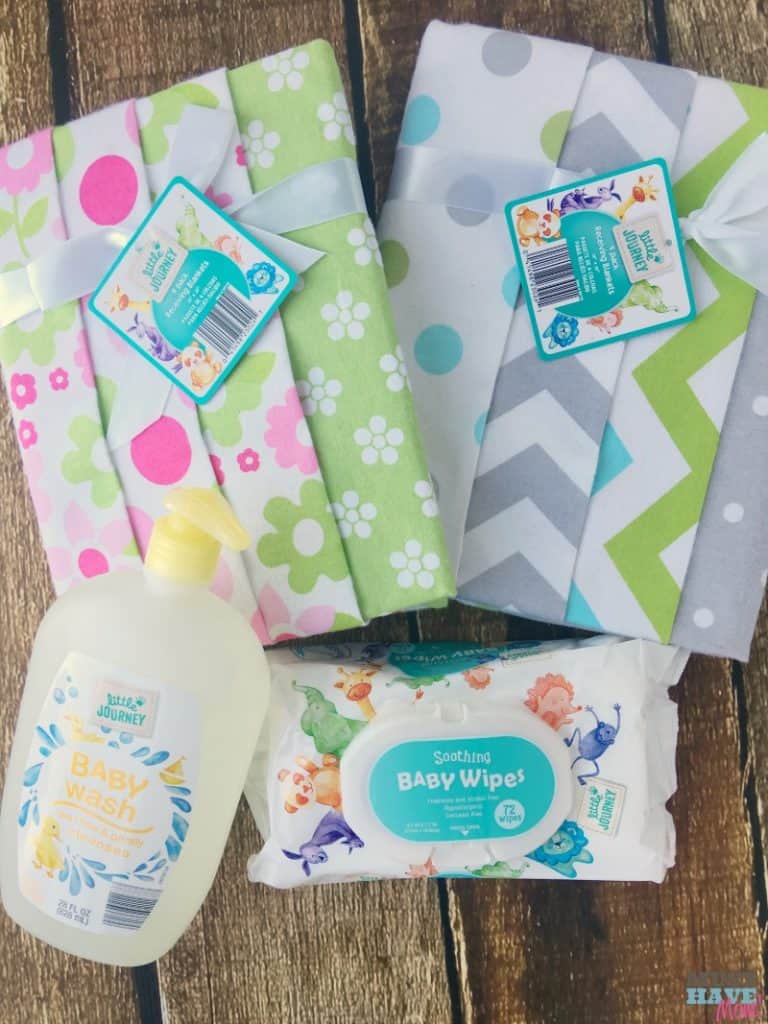 I grabbed some extremely adorable Little Journey receiving blankets. They were so inexpensive! I knew I could use them for my project too! Grab a pack and you can make 2 fabric covered boxes with one pack of receiving blankets. You can also use blankets that your baby has outgrown, however I couldn't pass up these cute prints!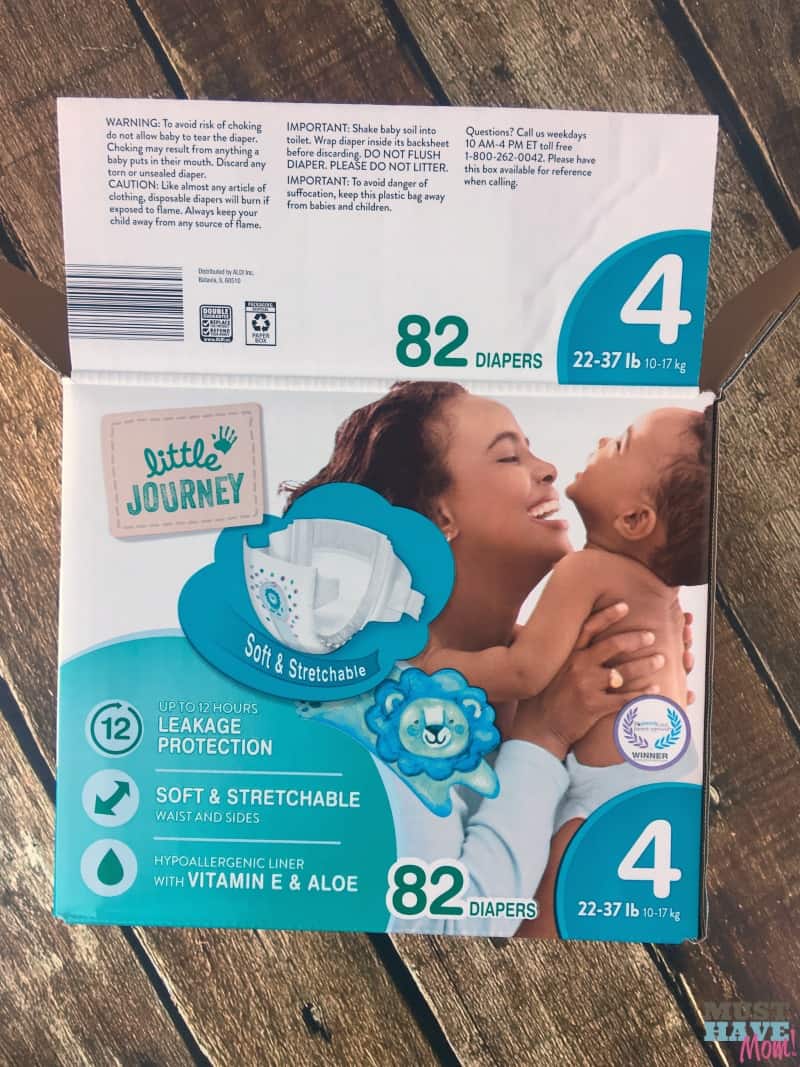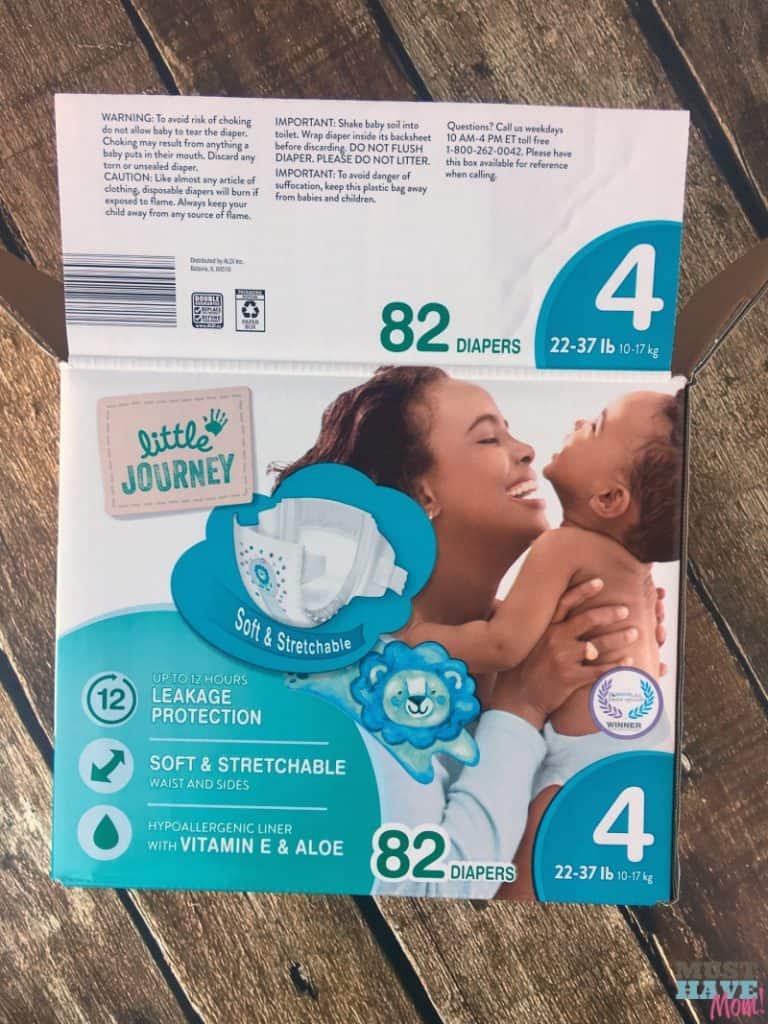 Okay, now that I have raved about my love for ALDI I'll move on to my fun project I created with my empty Little Journey diaper box.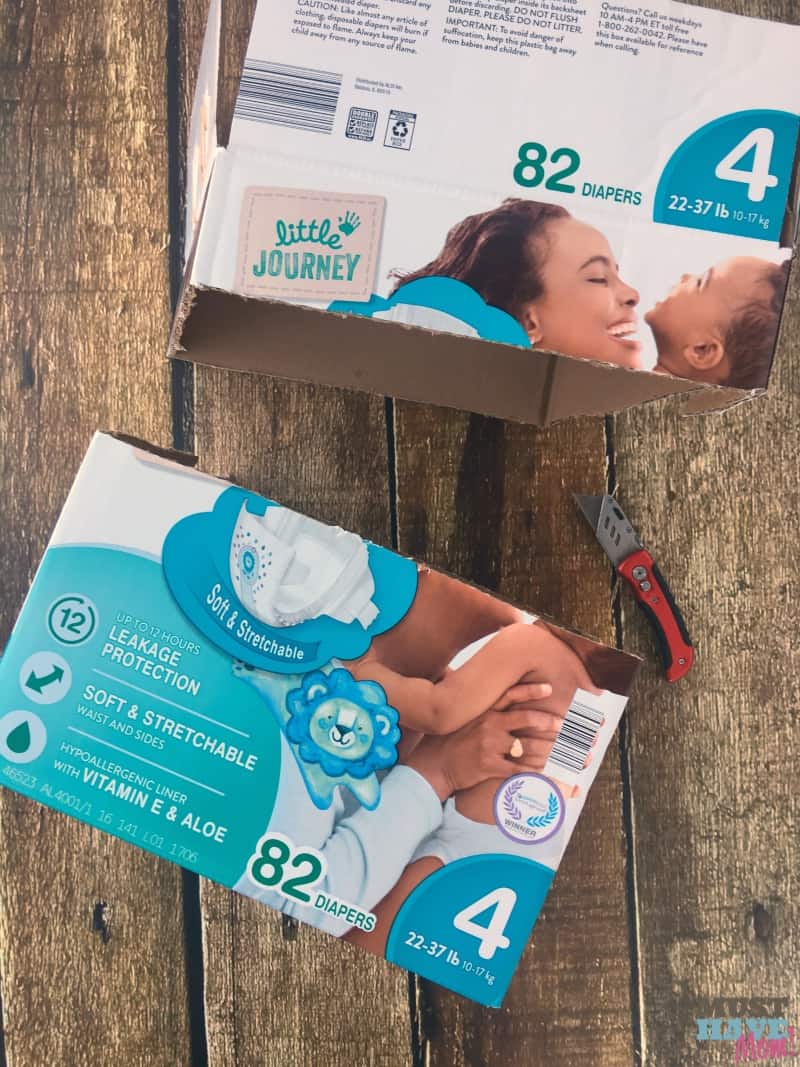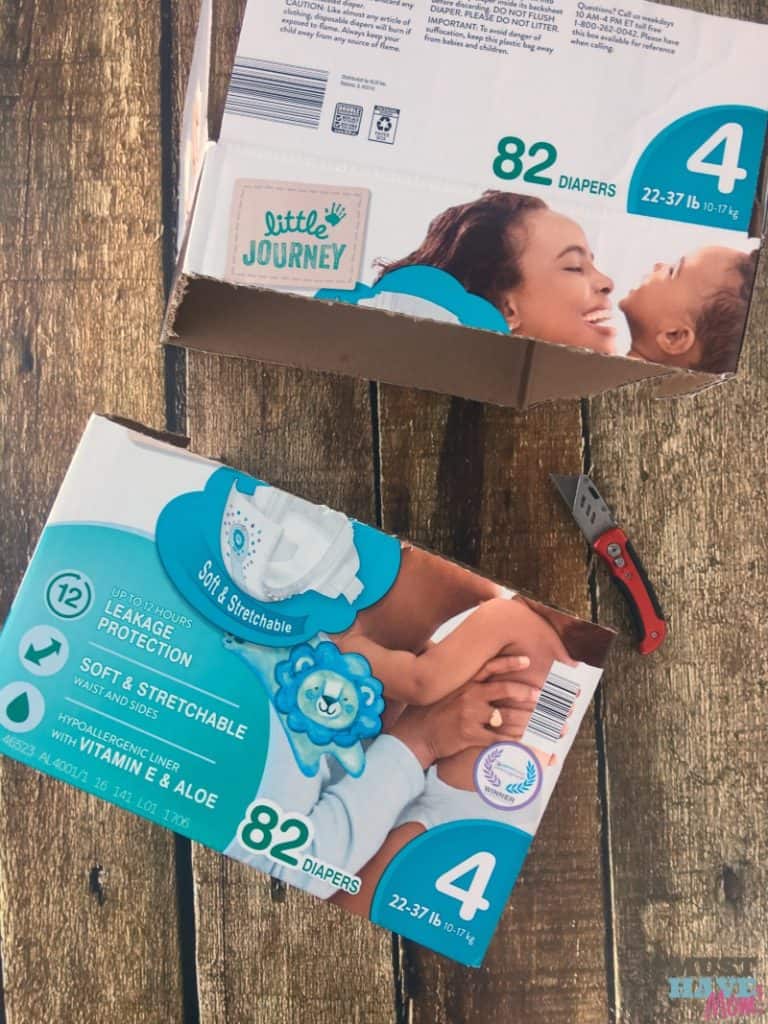 If you have a baby in diapers then you know that empty diaper boxes are never in short supply. Grab an empty cardboard box and cut the top of it off to the height you want your box to be using a utility knife. I cut my Little Journey box just above the handles, all the way around.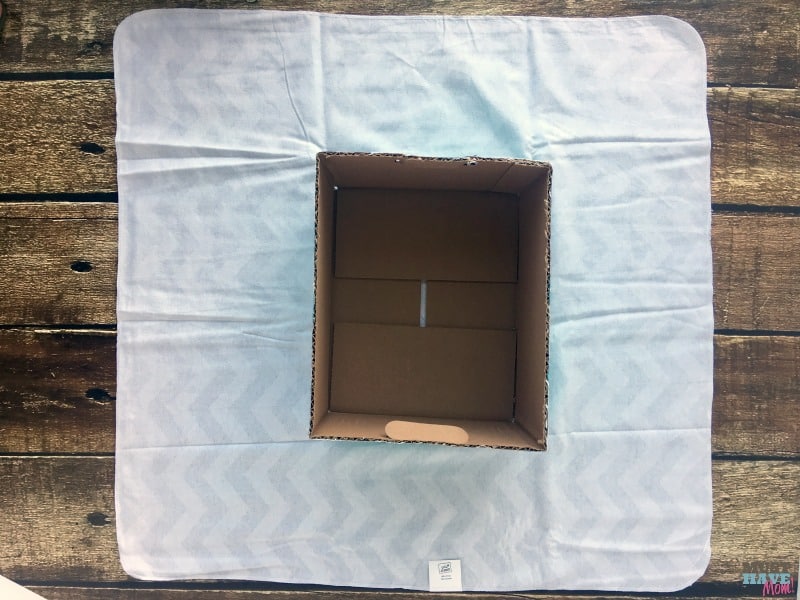 Next, you'll need a receiving blanket. Either upcycle one your baby has outgrown or grab an inexpensive pack of Little Journey receiving blankets. I used the gray chevron striped blanket for my exterior fabric. Place your box in the center of the blanket.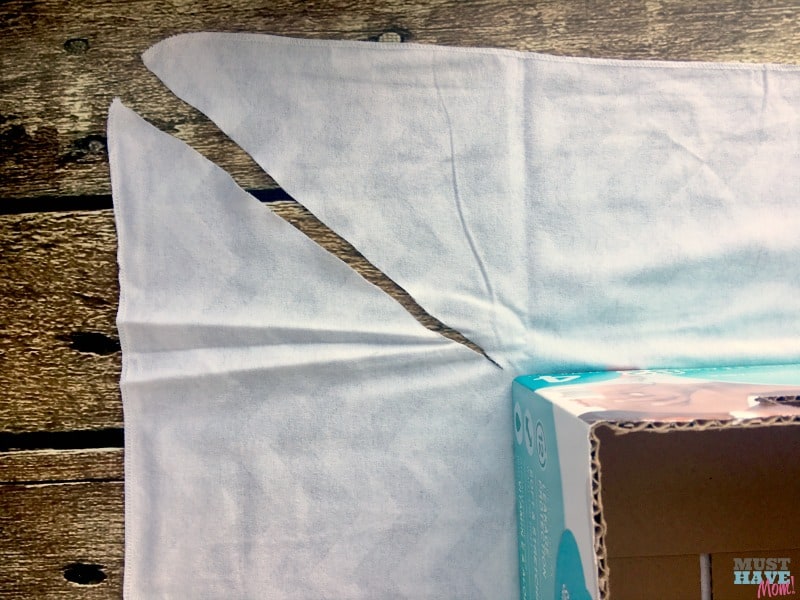 Now cut a slit from each corner to the corner of the diaper box.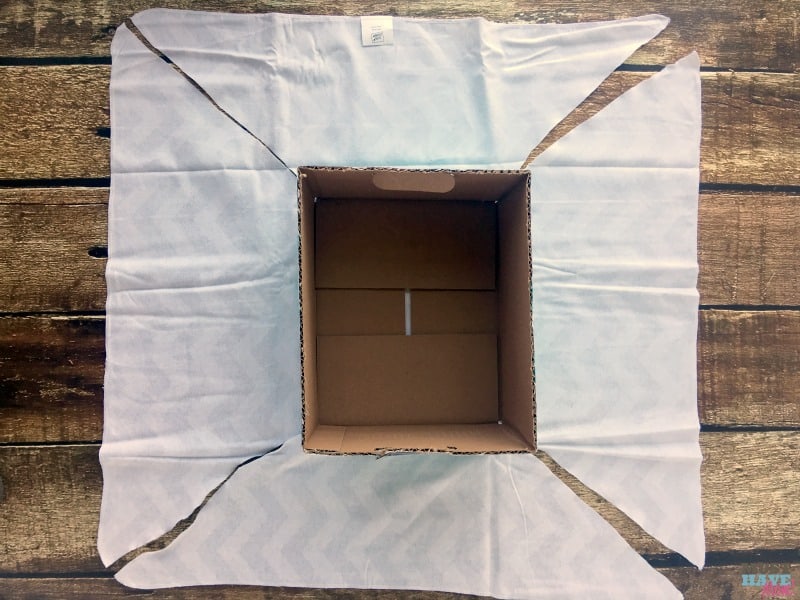 Do this for all four corners.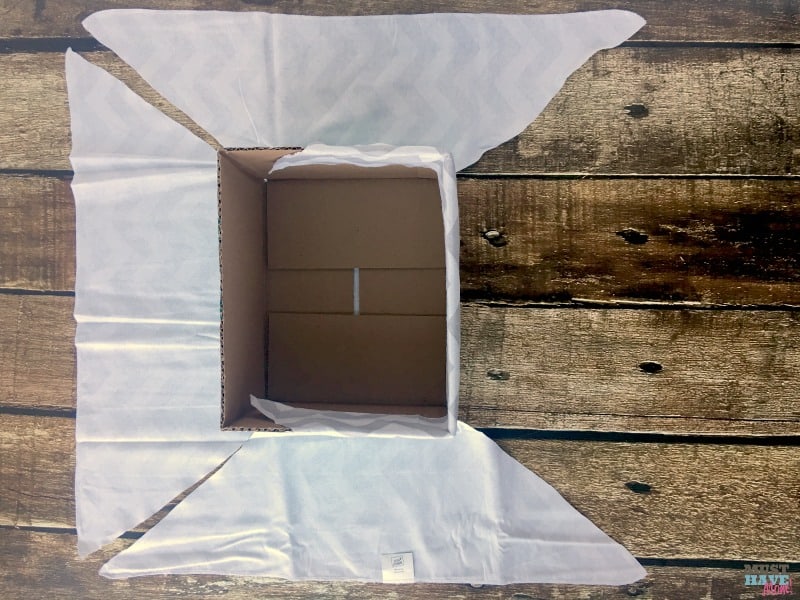 Next, fold the long side of the fabric up and over the edge of the box. Tuck the corners over the sides of the box as shown above. Tack each one in place with a hot glue gun.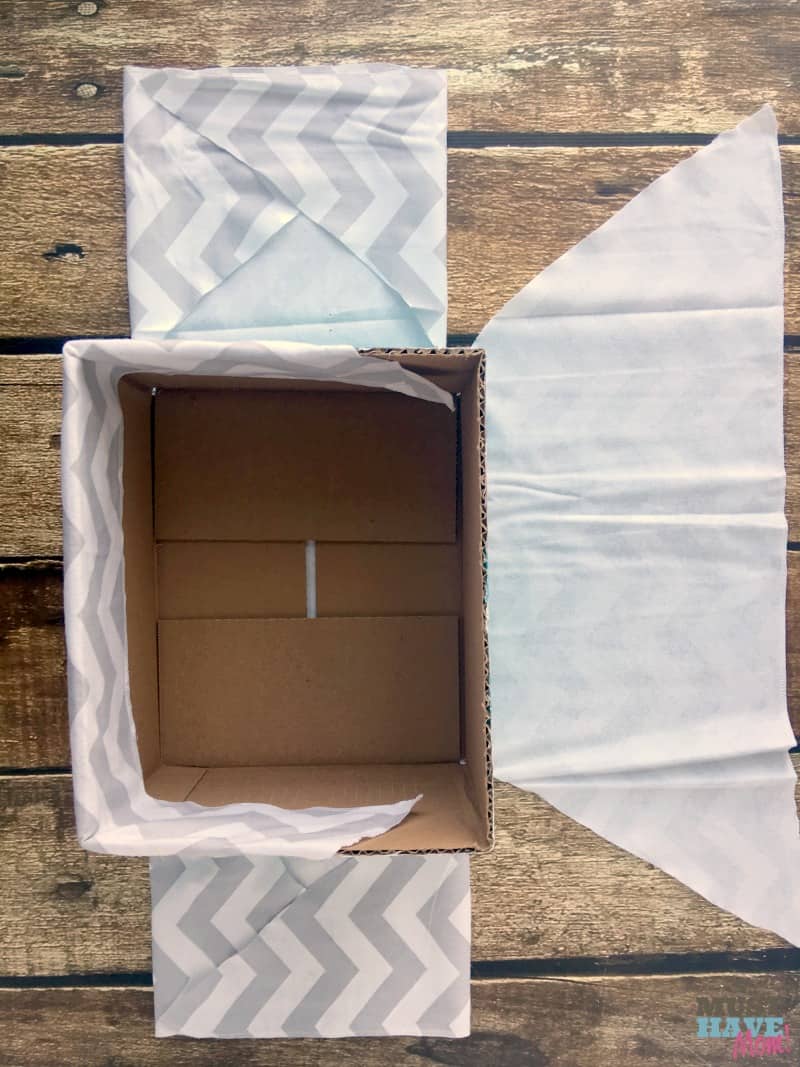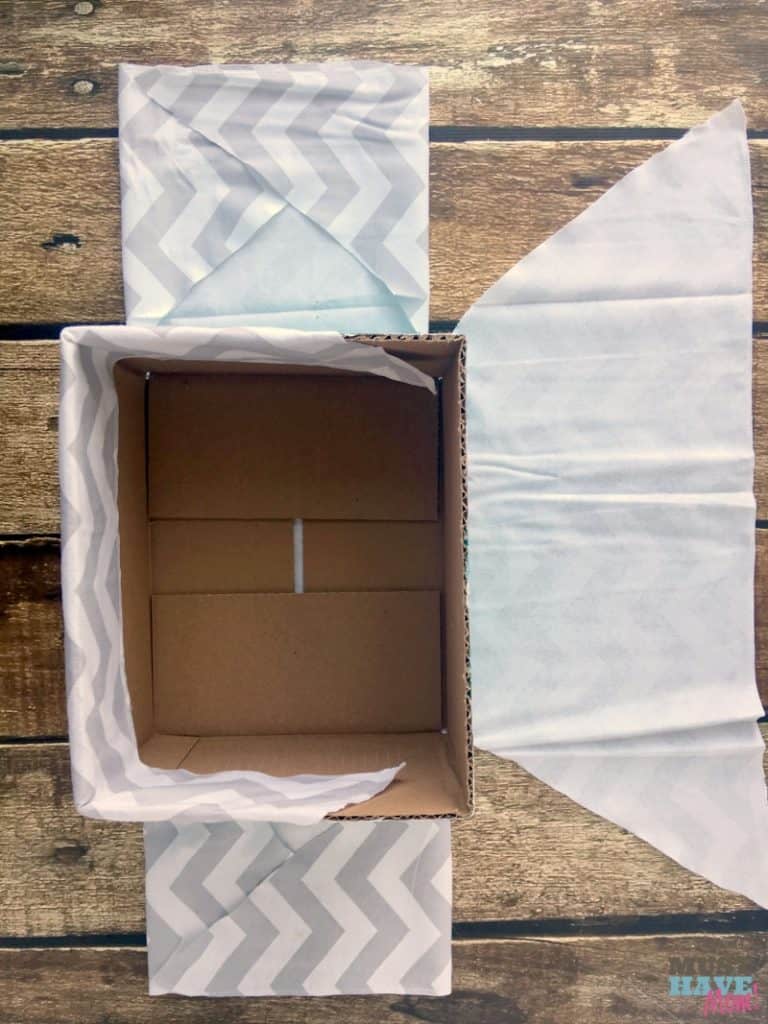 Now on the short sides fold over each triangle so they look like the photo above.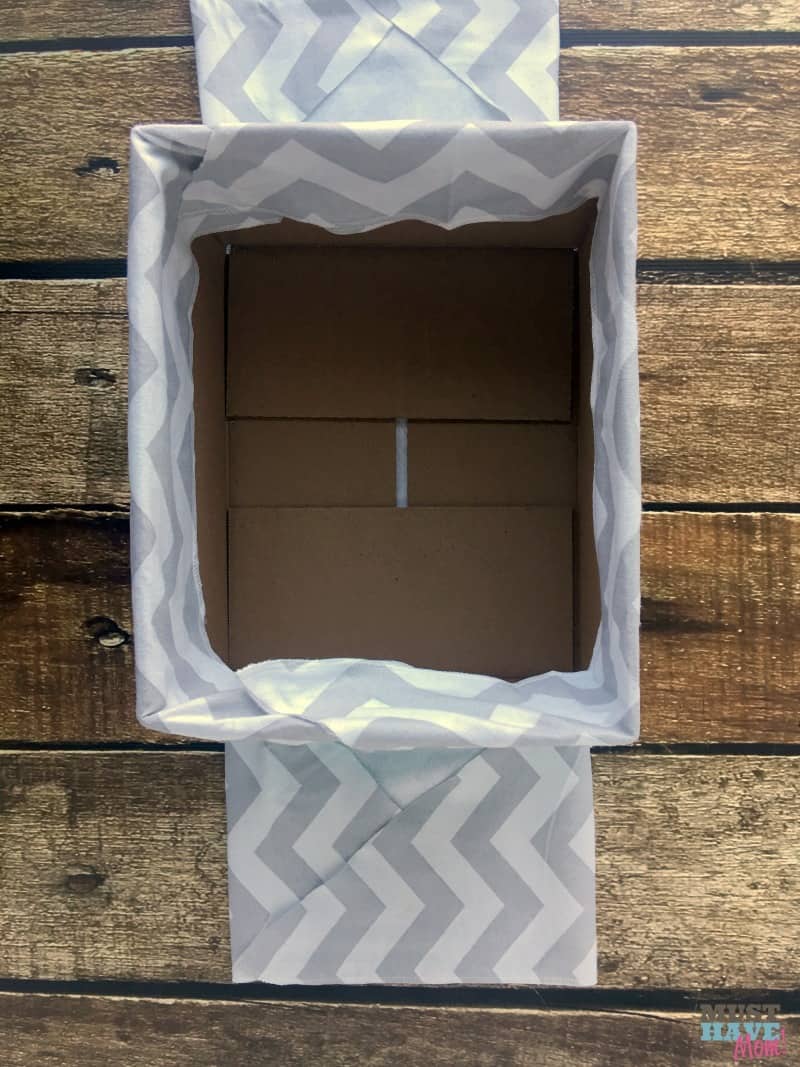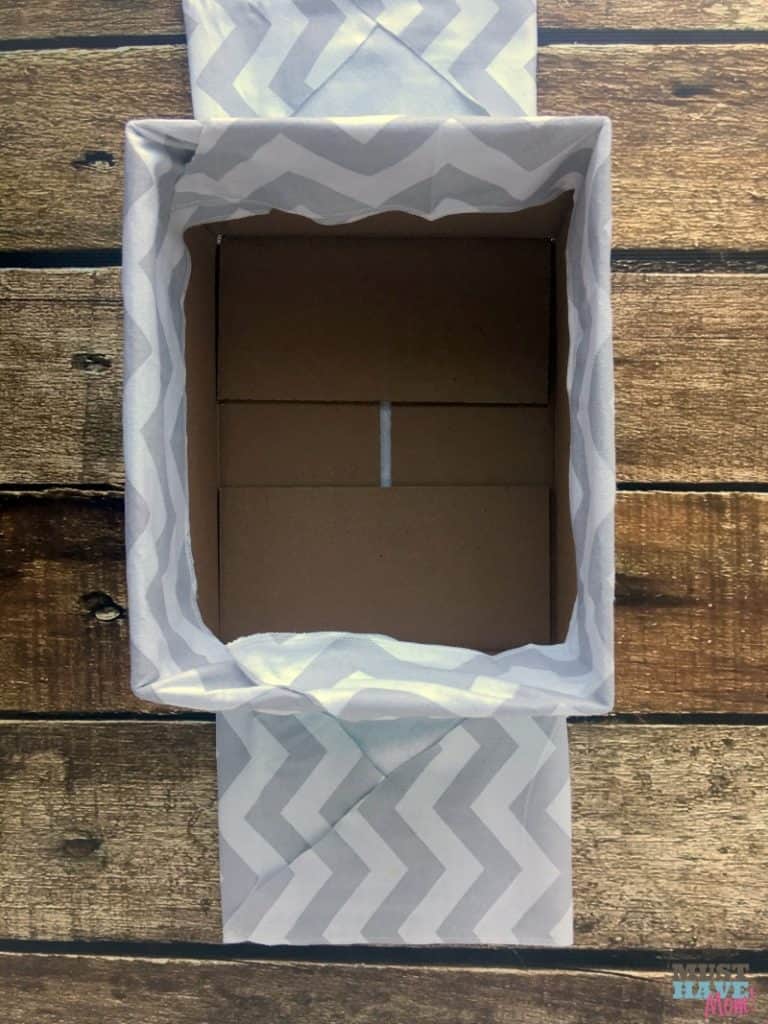 Fold the opposite long side over and tack it in place with hot glue just like you did with the first side.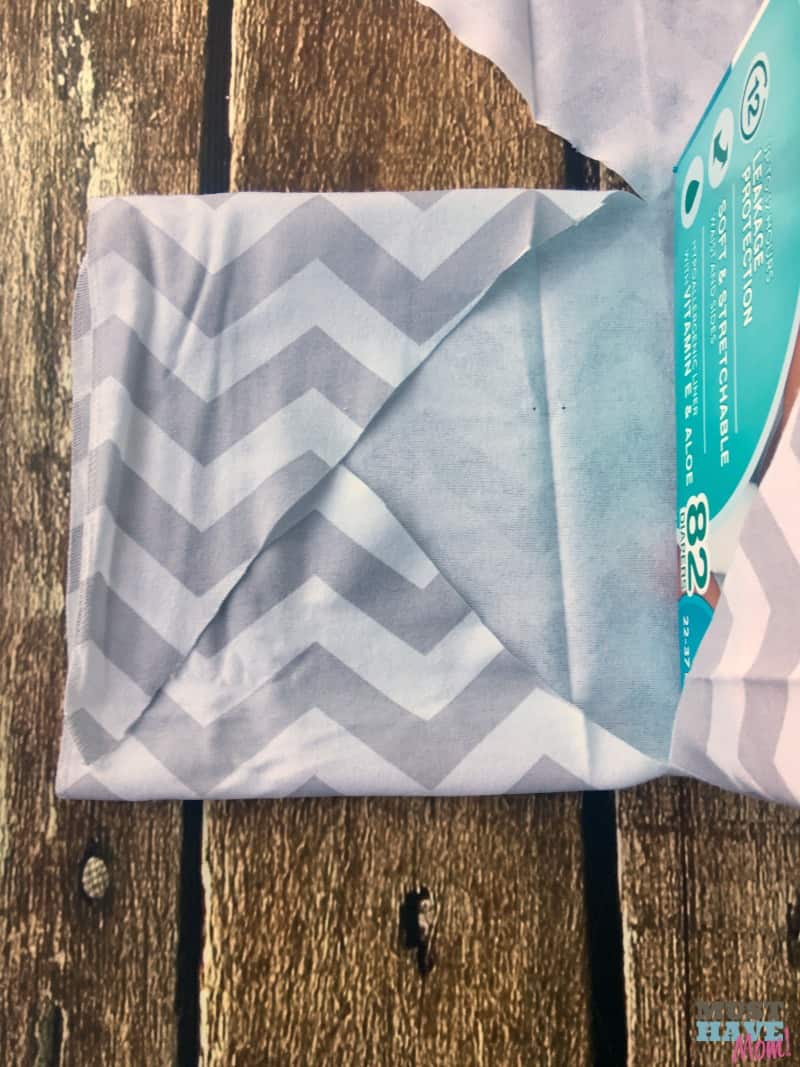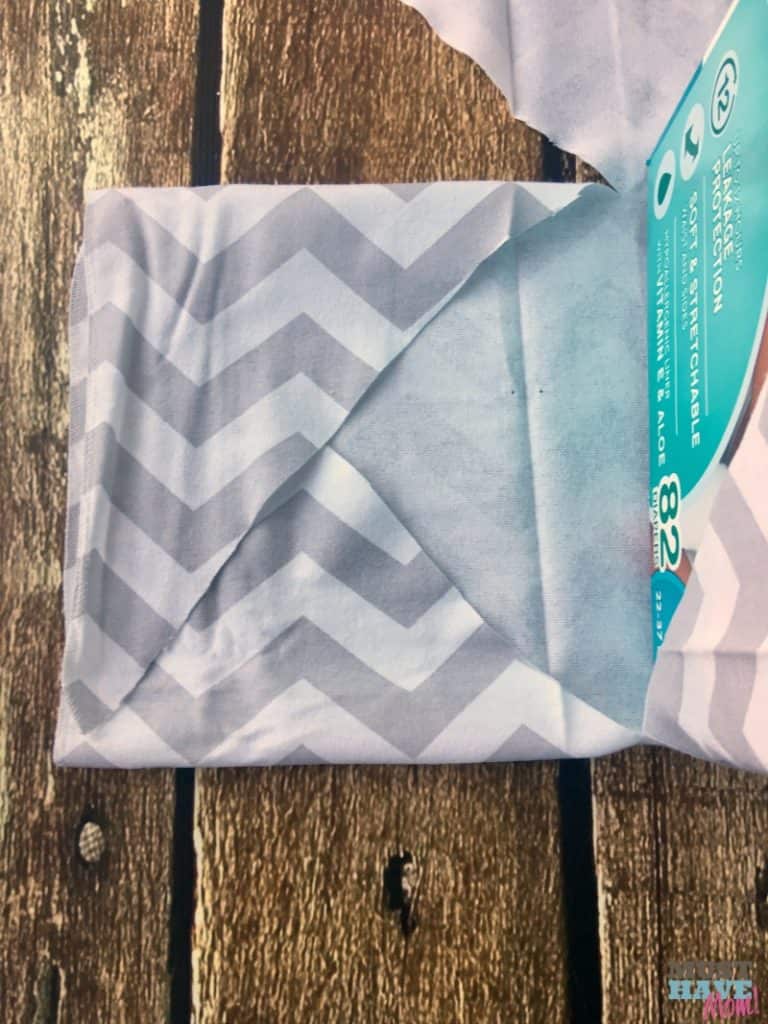 Now move to your short sides. Each side should be folded like the photo above.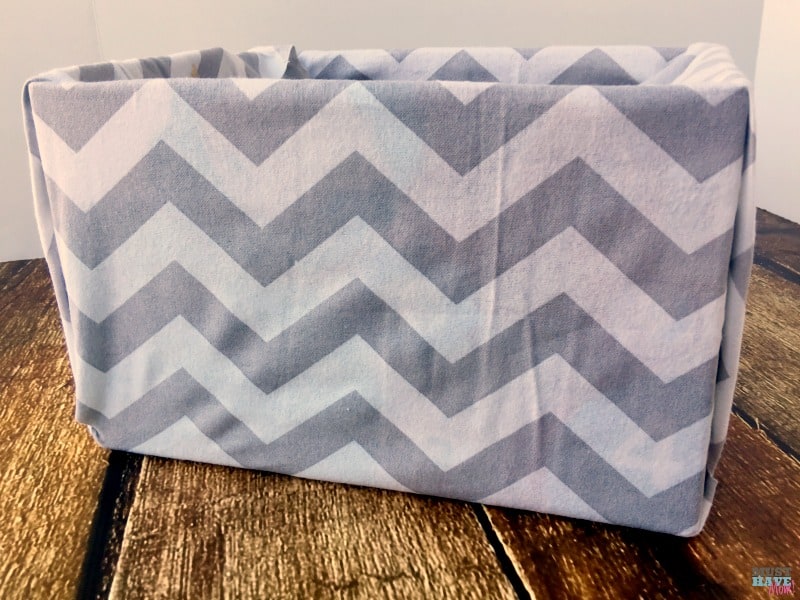 Bring each side up and over and glue into place. Make sure when you are gluing you glue under the fabric so it isn't visible.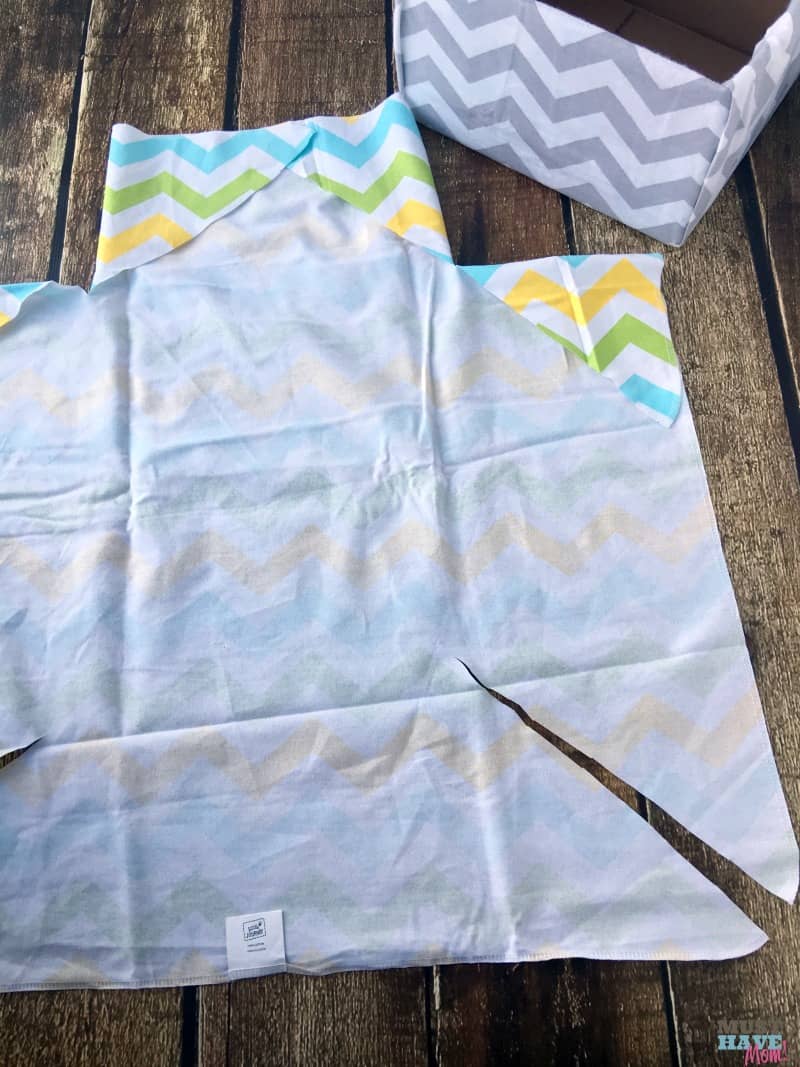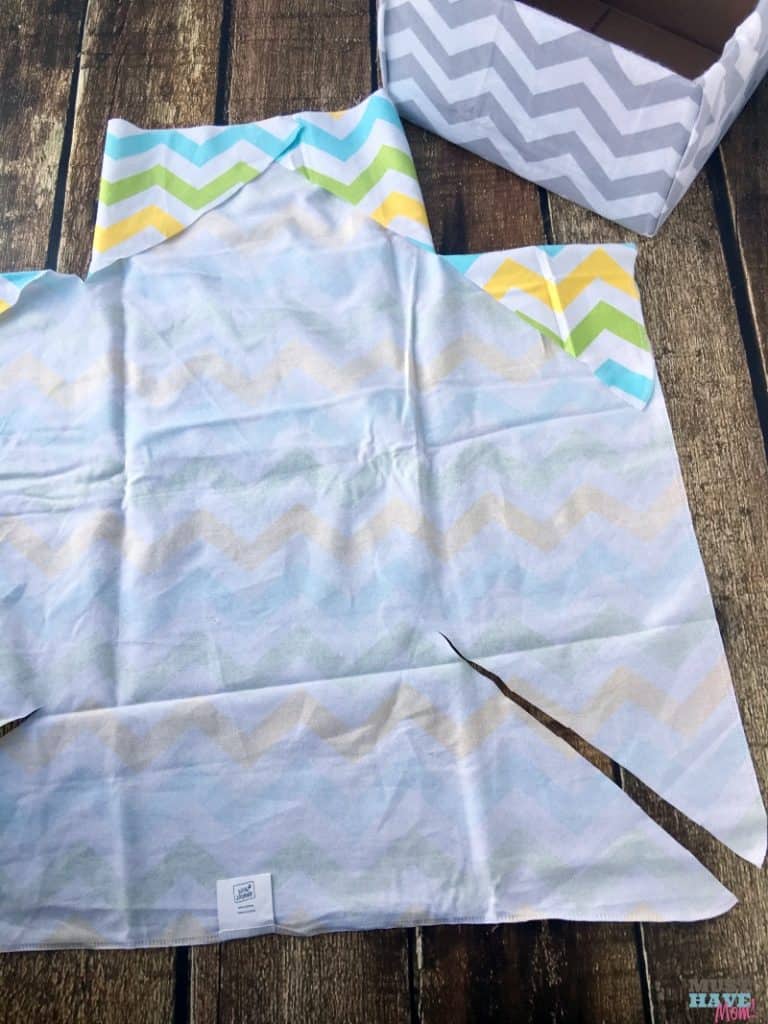 Now grab your second receiving blanket which will serve as your basket liner. I went with a bolder chevron print in bright colors for my basket liner. Cut each of the four corners the same way you did in step one.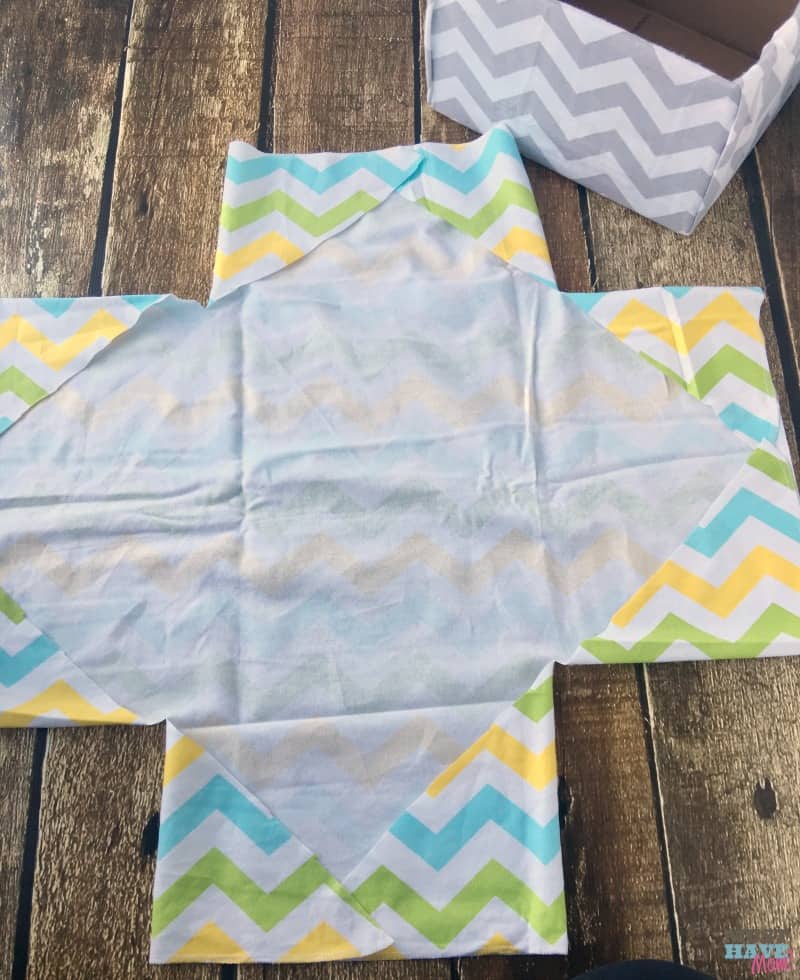 Now fold all the pieces in as pictured above.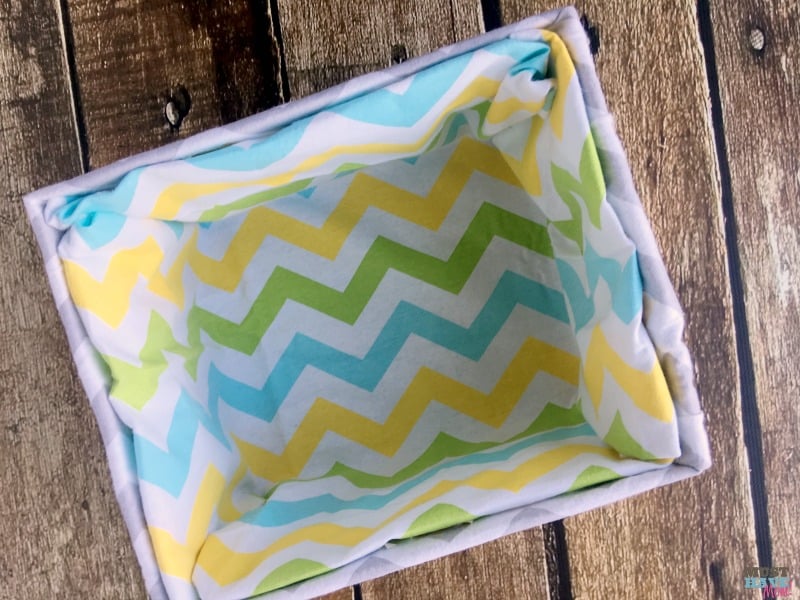 Now carefully place the liner into the box and get it situated so the bottom of the box is covered and the blanket comes up to the top edge of the box as well.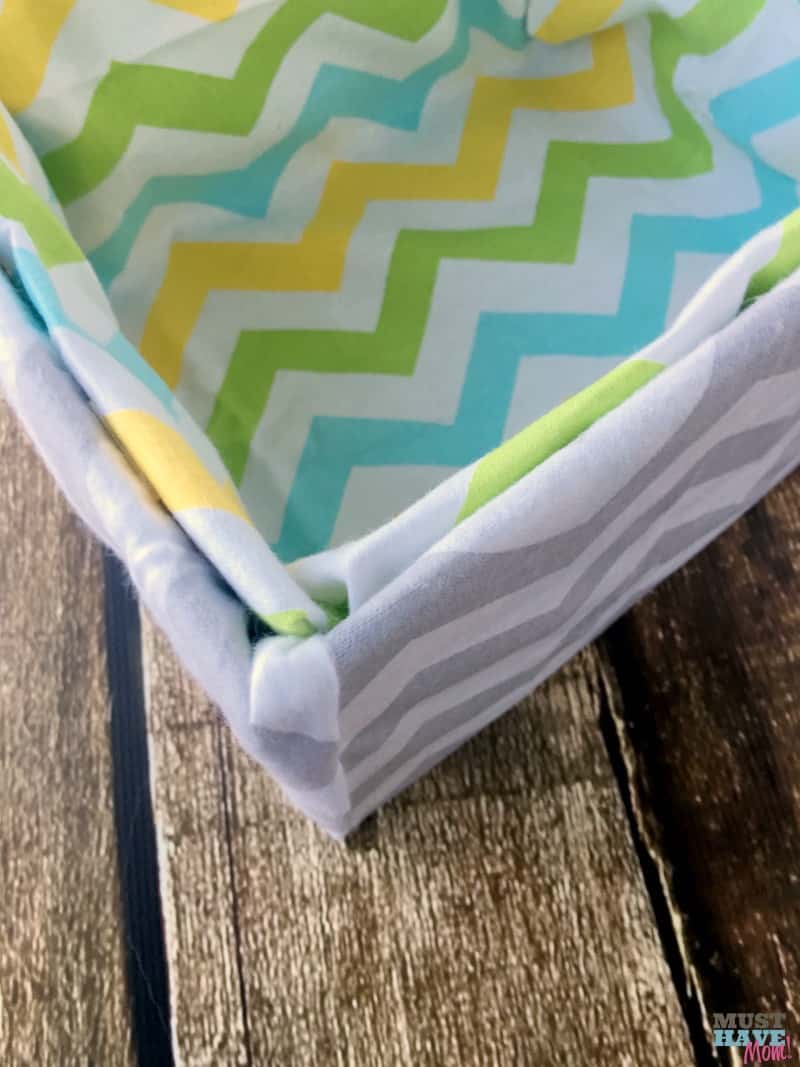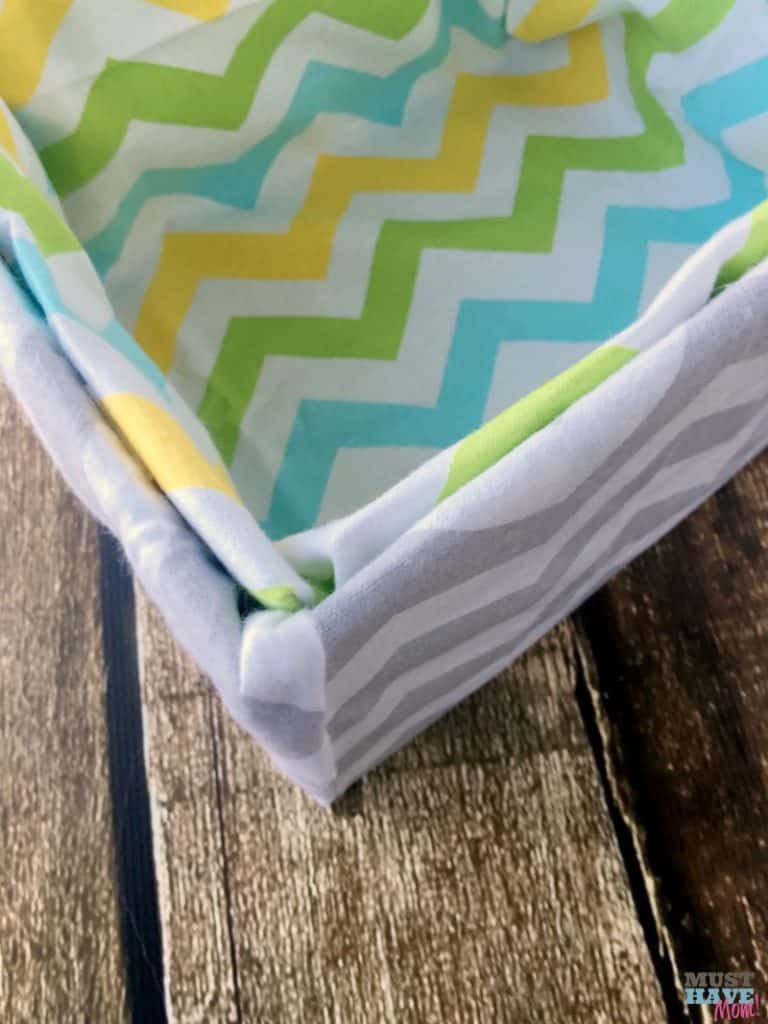 It should look like this on each side. Now take your hot glue gun and tack it down all the way around the top edges to hold the liner in place.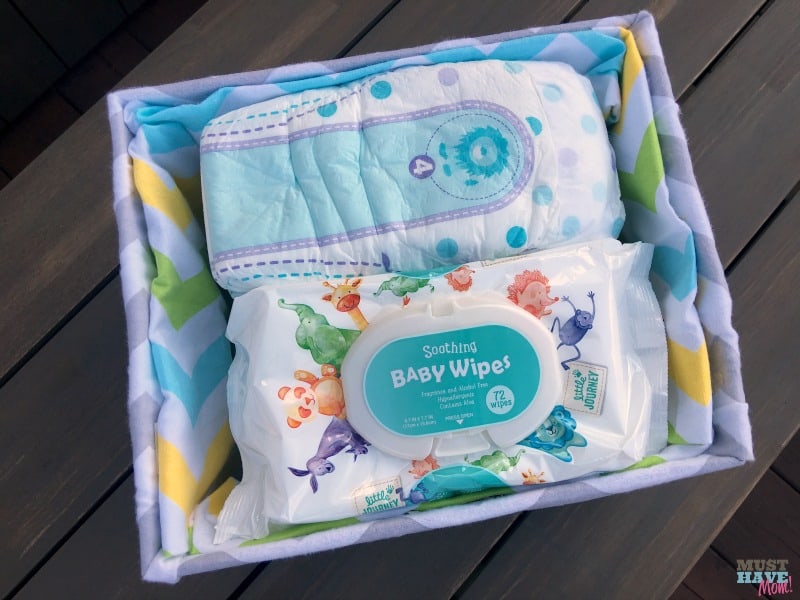 That's it, you're done! Isn't it adorable? The Little Journey diaper box just so happens to be the perfect size to pack in Little Journey diapers on one side and Little Journey wipes on the opposite side. It's perfect for my changing table!
Pin this fun project using the image below and be sure to share on Facebook! We love to see you share 🙂