DIY Travel Toothbrush Holder You Can Wash & Reuse!
This shop has been compensated by Collective Bias, Inc. and its advertiser. All opinions are mine alone. #NaturalGoodness #CollectiveBias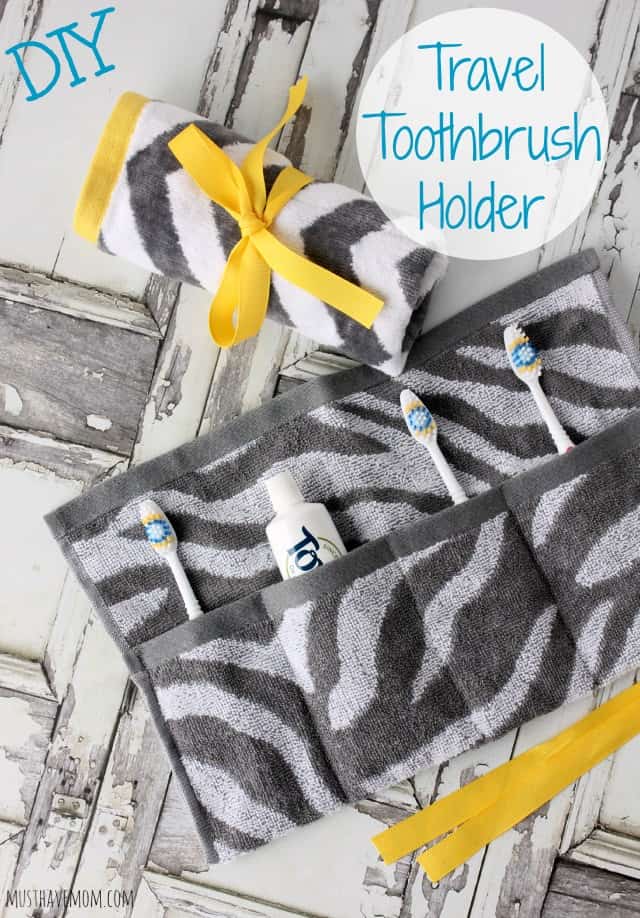 My family has been making the switch to more natural products and a cleaner style of eating. This is a big switch for us and has involved a lot of baby steps towards a more natural lifestyle. I feel like every little change counts toward the big picture and making small changes in things we use everyday will create a big change. One thing we've begun switching up is our personal care products. We stopped using a lot of over the counter medications and switched to essential oils for many common ailments. We also switched from our chemical filled toothpaste to a natural alternative, Tom's of Maine toothpaste. I also switched out my deodorant for an aluminum free deodorant from Tom's of Maine. All of these small changes are barely noticeable in my day to day routine but they collectively lead to a big switch to a more natural, less chemical filled, lifestyle.

In celebration of natural alternatives to things we use everyday I'm sharing my DIY toothbrush holder that I made to replace the plastic baggies we were using previously. If you can sew a straight line then you can make this easy DIY travel toothbrush case. It works better than a baggie because it helps your wet toothbrush dry off without getting everything else in your bag wet. Once you arrive home just toss it in the wash and then it's ready to use again!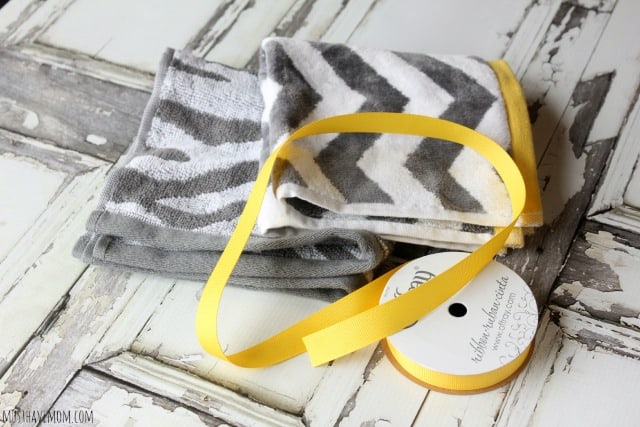 All you'll need for this project is a washcloth, coordinating ribbon and thread and your sewing machine.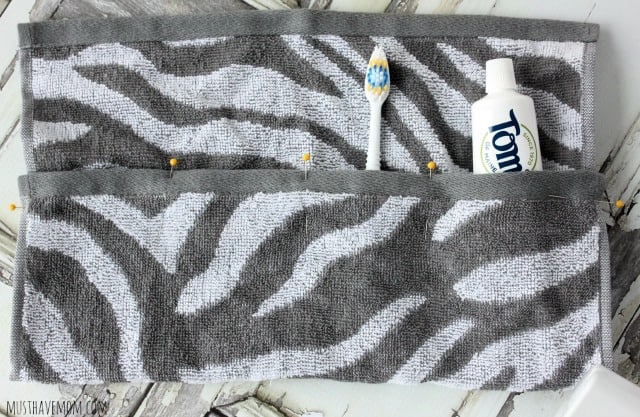 Begin by pinning your washcloth. Each washcloth is a little different in size so the best way to do this is to put your toothpaste and toothbrush in the washcloth and fold the bottom up so that it fits your items inside without them sticking out the top. Then pin each edge and then pin three places in the center to create pockets for each item. This case also works well for makeup brushes, razors, and things like that!
Now cut two lengths of ribbon that are long enough to wrap around your finished case. Cut them longer and you can always trim them down later if they are too long. Lay them inside the washcloth so that when you sew along the edge it will catch them and also sew them in place.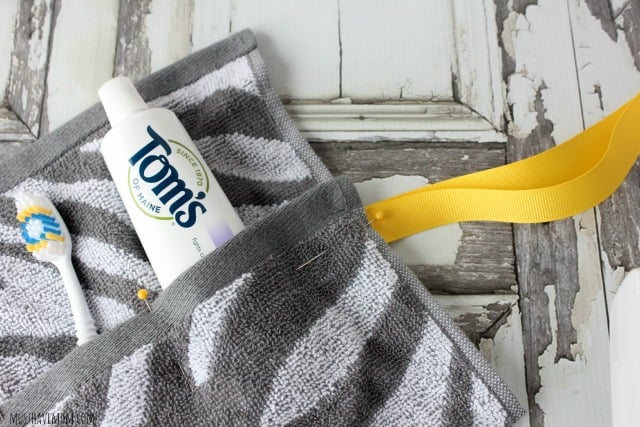 Then put the washcloth flap back down and pin back in place, pinning the ribbon with it.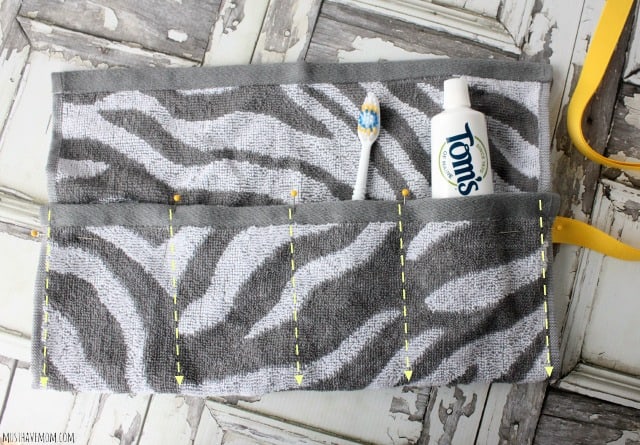 Now you will need to sew five straight lines from the top down as shown by the arrows. Be sure to backstitch at the top and bottom of each line.
Follow right along the edge of the washcloth and sew together.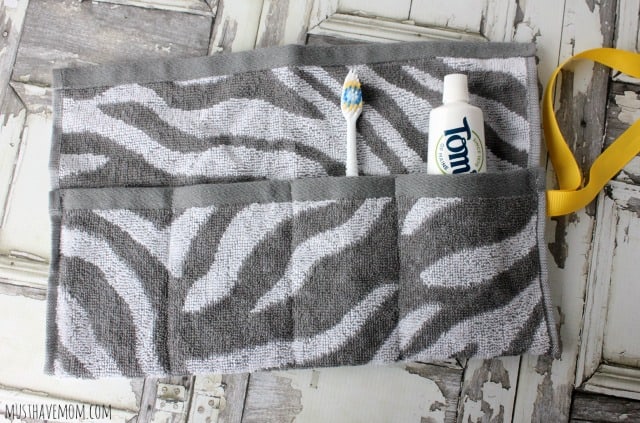 When you are done it will look like this!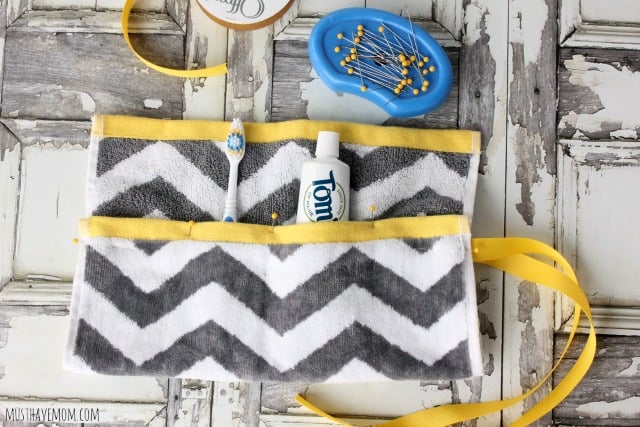 Different washcloths are different sizes. This one is a little smaller and you will notice the toothbrush comes to the top edge. That is just fine as long as it is not sticking out at all.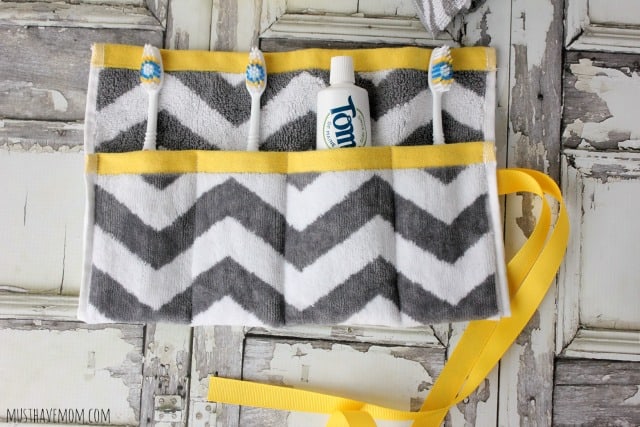 You can fit everyone's toothbrush in the case if you are traveling as a family and when it rolls up it keeps them from touching each other!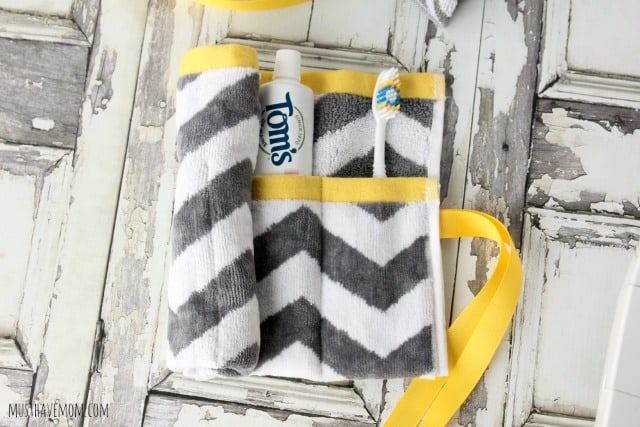 Then just roll it up to the edge.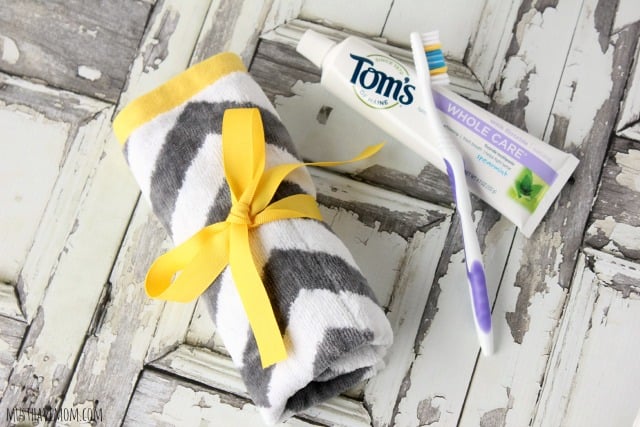 And tie it shut! Easy as pie!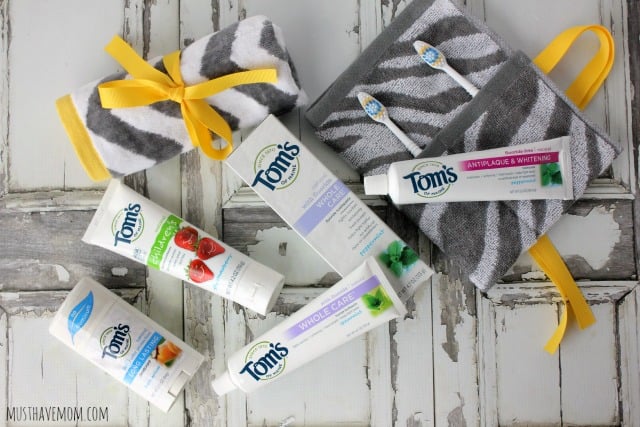 Now you can fit your toothpaste and your toothbrush easily in your case. Be sure to fill them with natural choices to make a gradual switch to a more natural lifestyle. We love Tom's of Maine products and I love that they are widely available. Tom's of Maine natural personal care and oral care products are made with no artificial colors, flavors, fragrances, or preservatives. April is Earth month so this is the perfect time to take on this fun DIY project and make the switch to natural oral care products! It's an easy switch, I promise!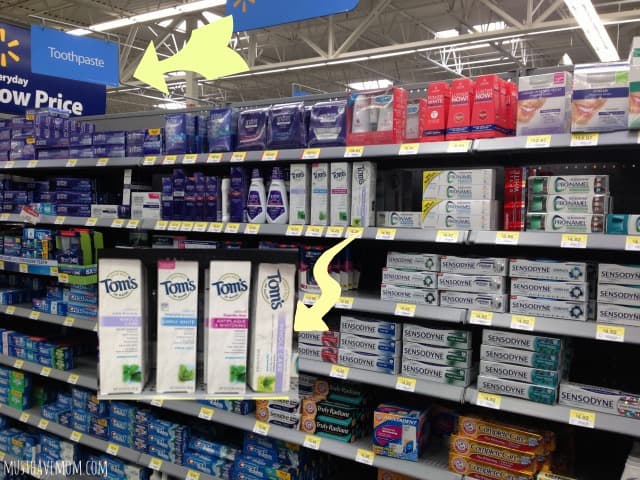 You can find Tom's of Maine products at Walmart. Their Antiplaque & Whitening Peppermint Fluoride Free Toothpaste and Whole Care® Peppermint and Spearmint Fluoride Toothpaste is located in the toothpaste aisle alongside the other toothpaste. You'll find the Tom's of Maine Silly Strawberry™ Fluoride Toothpaste near the children's toothpaste. My kids love their strawberry flavor! The Tom's of Maine Unisex Long Lasting Apricot Deodorant is in the deodorant aisle.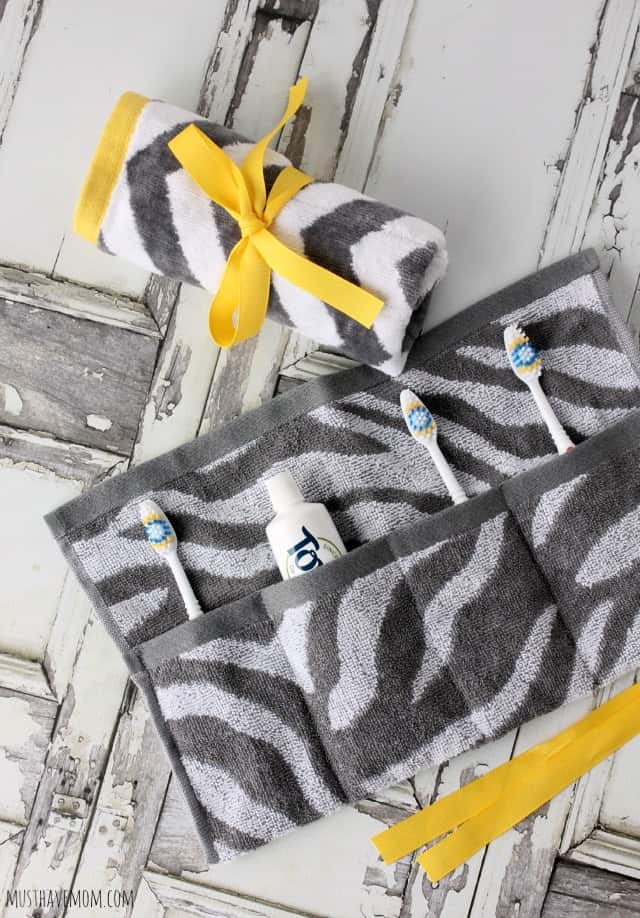 In what ways have you begun the switch to a more natural lifestyle?