I married an Italian so we eat a lot of Italian food in my home. We love Italian food! Sometimes I'm craving Italian but I don't want pasta. So what to do? Make an amazing jumbo meatball Italian slider, that's what! These garlic Parmesan meatball sliders are out of this world and they are also super easy to make!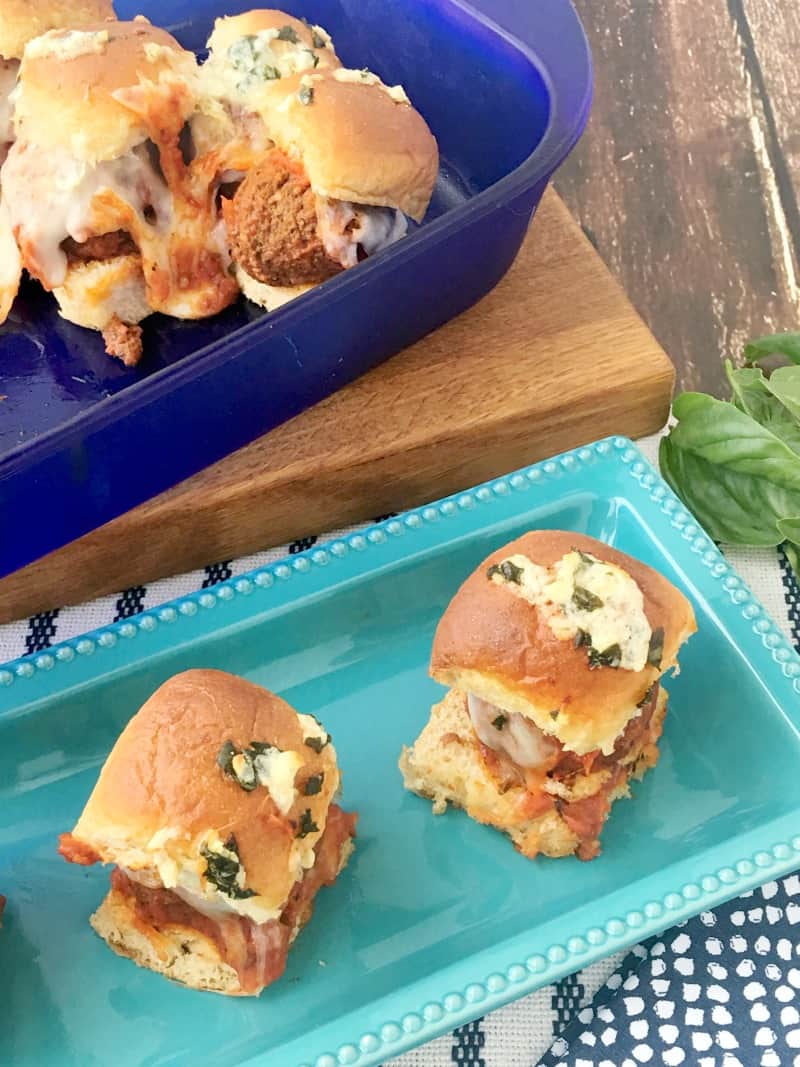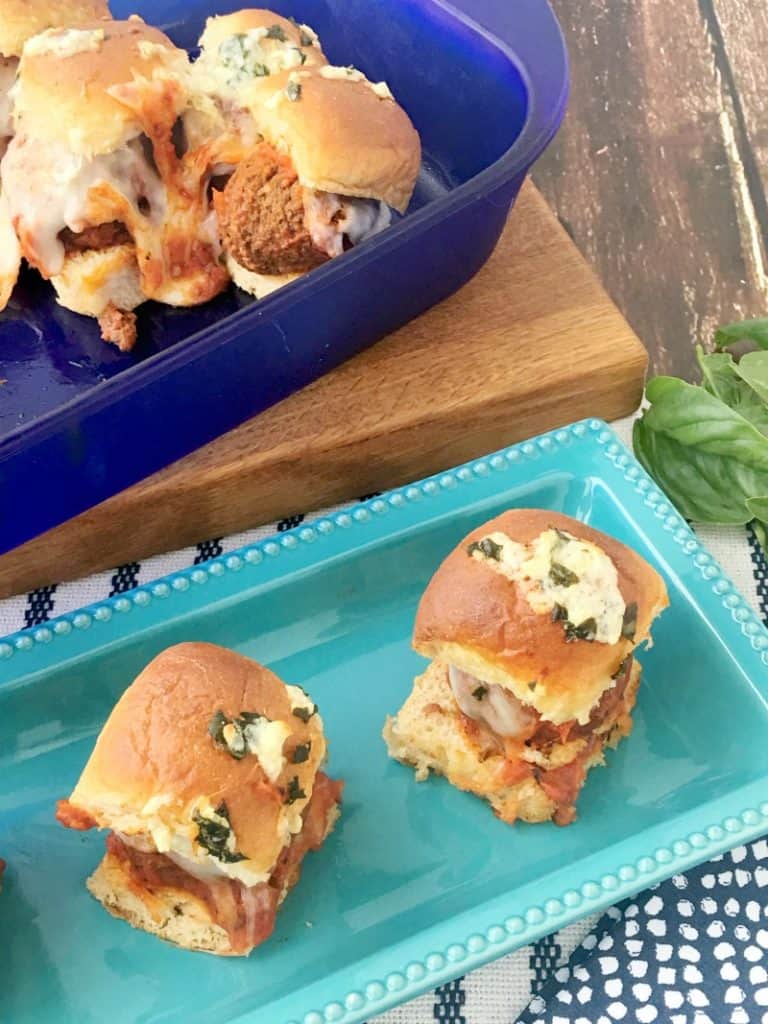 Whether you are looking for an easy weeknight meal or you need a dish to bring to your next party, these Italian meatball sliders are PERFECT! A jumbo meatball wedged in between two slices of buttery, garlic, Parmesan bread smothered in marinara sauce and mozzarella cheese. It doesn't get any better than this!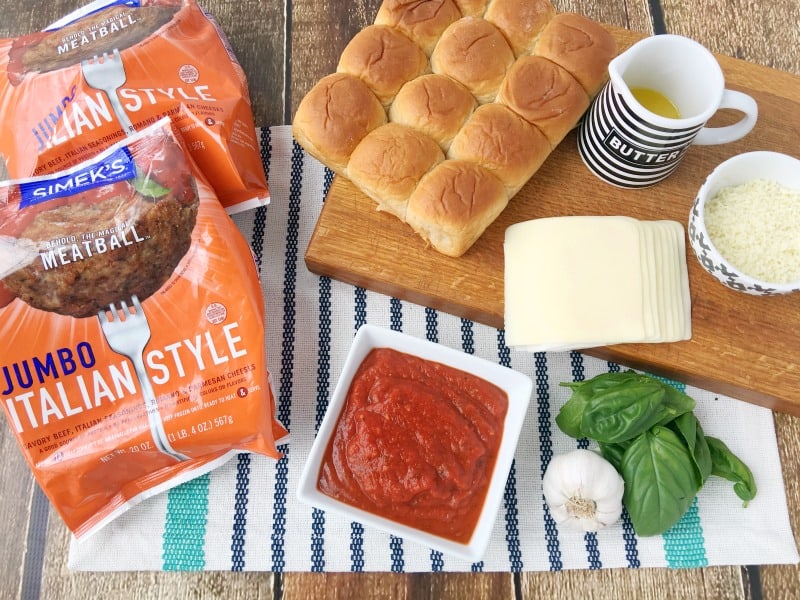 For this recipe you'll need jumbo meatballs. I buy the Simek's Italian Style Jumbo meatballs. You'll also need a cup of marinara sauce, a package of wheat Hawaiian buns (or any dinner rolls will work), 6 slices mozzarella cheese, 4 tablespoons unsalted butter, 2 tablespoons chopped garlic, 2 tablespoons chopped basil and 2 tablespoons of grated Parmesan cheese.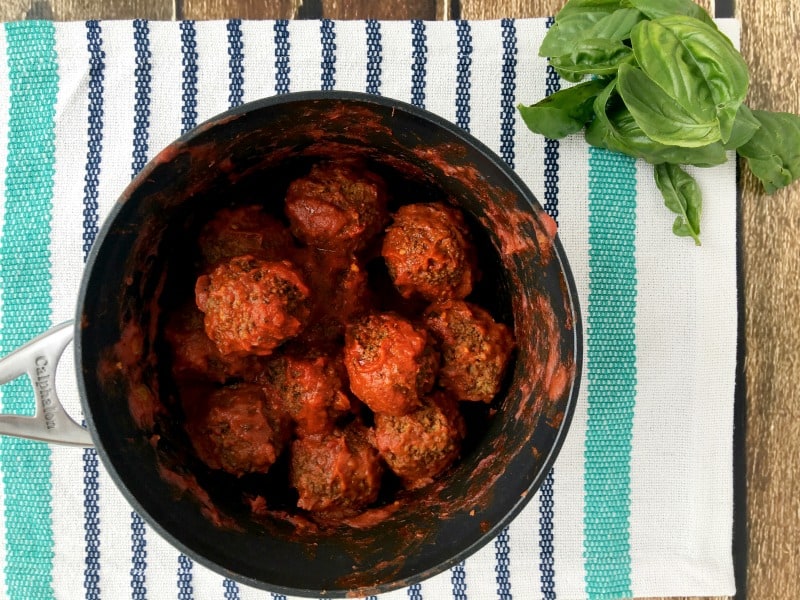 First preheat your oven to 350 degrees F. Then pour one cup of marinara sauce into a saucepan along with 12 jumbo meatballs. Cook over medium heat for 10 minutes until meatballs are heated through.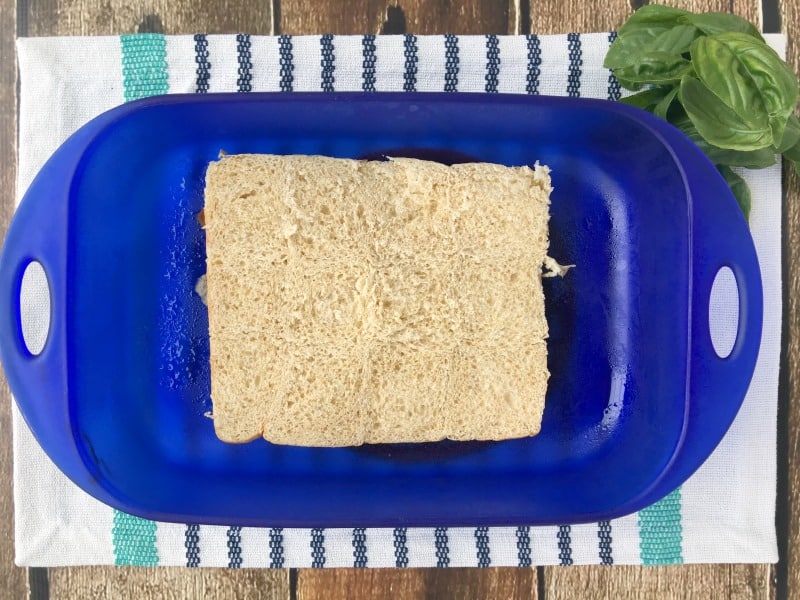 While the meatballs are cooking you can prep your pan and your rolls. Grease a 9×13 pan with cooking spray. Cut the sheet of dinner rolls or Hawaiian buns in half the long ways so you only have the bottoms of the buns. Place into prepared pan.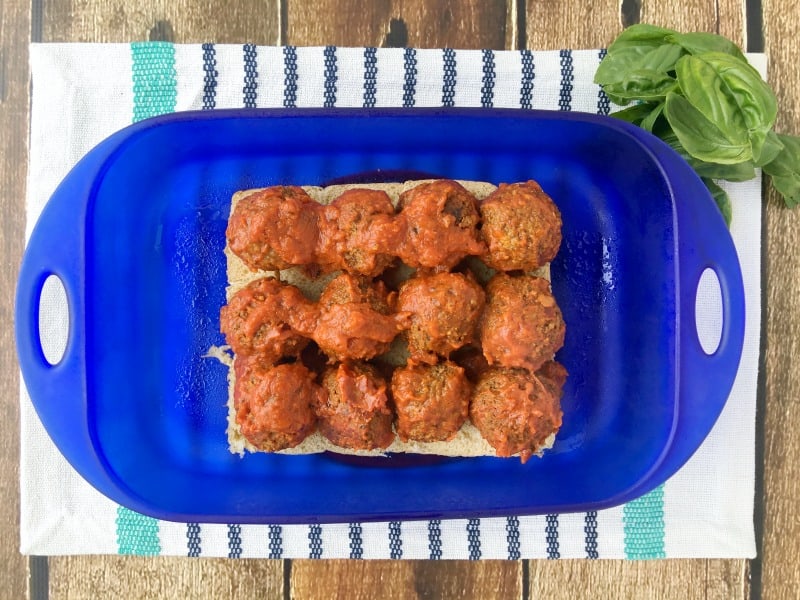 Once meatballs have finished heating, place one meatball on top of each bun. Top with any remaining sauce.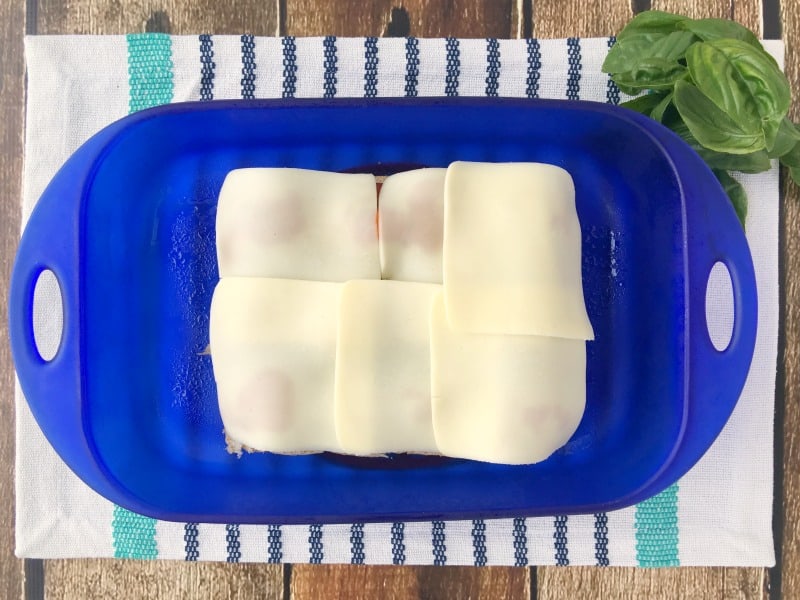 Cover meatballs with 6 slices of mozzarella cheese.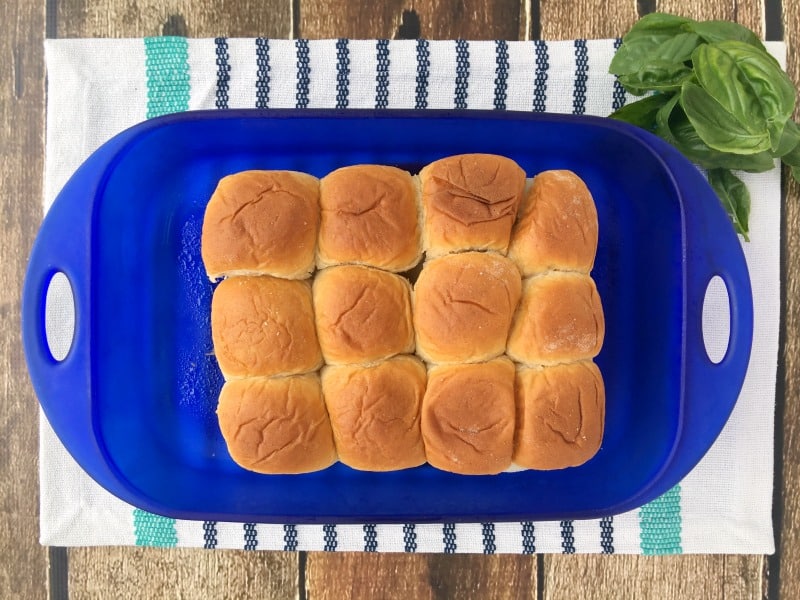 Place top sheet of buns over the meatballs.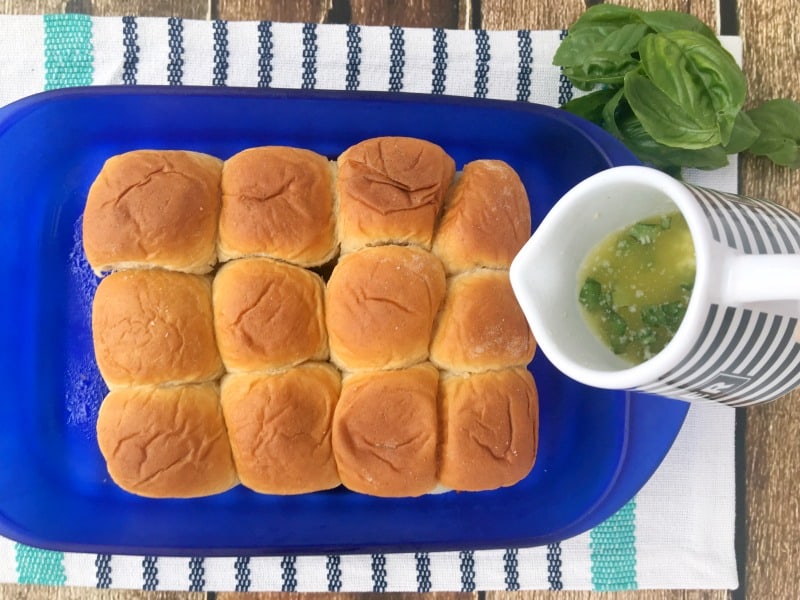 In a small dish combine melted butter, garlic, basil and parmesan cheese. Give it a stir and then pour over the top of your sliders.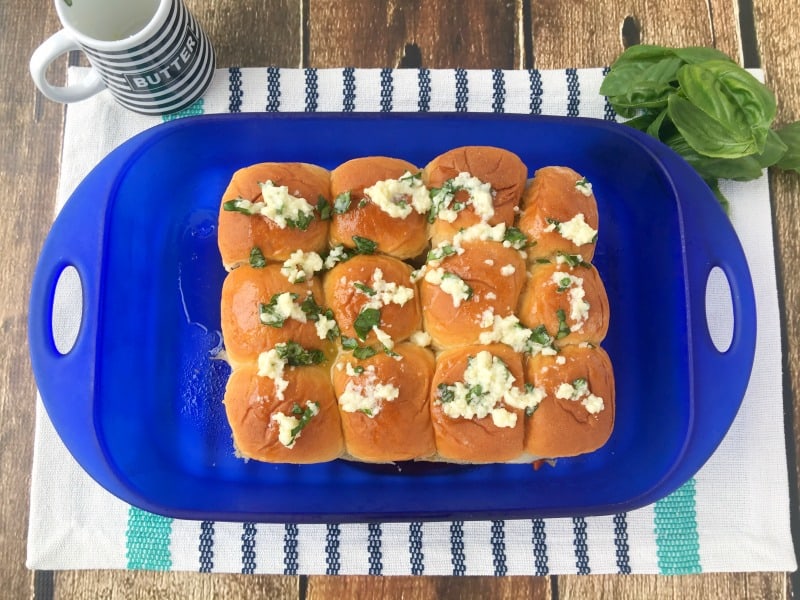 Bake for 20 minutes until the rolls are golden brown and cheese is melted.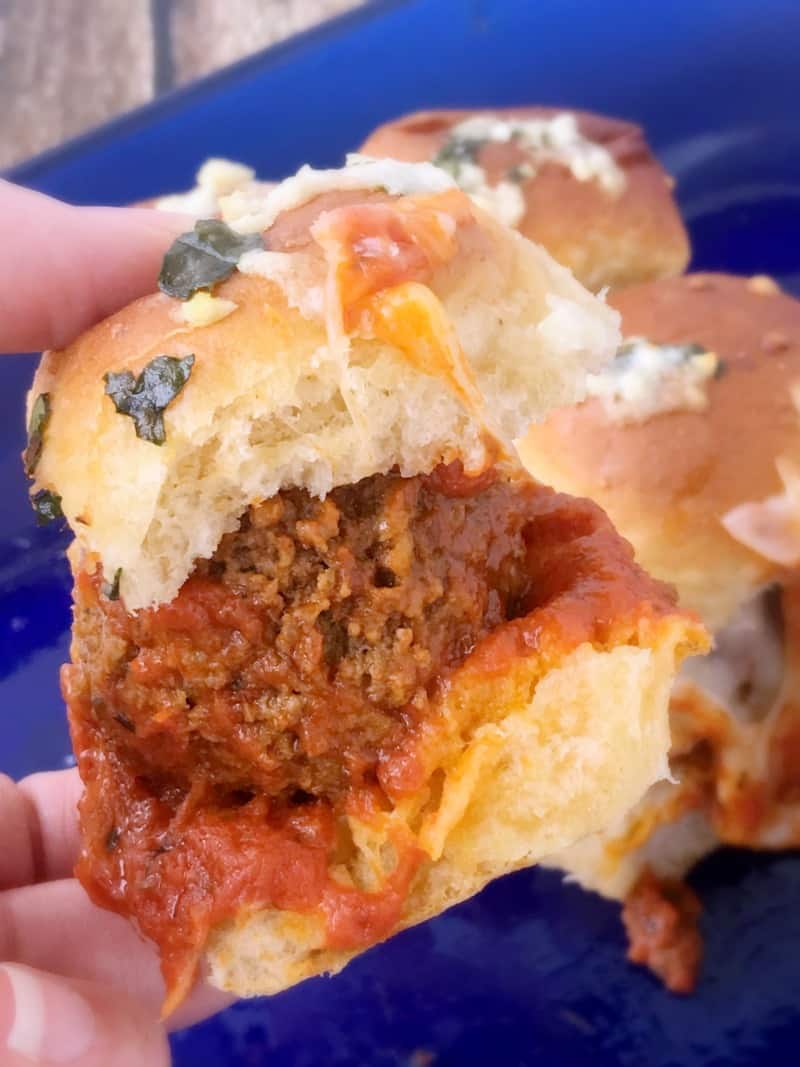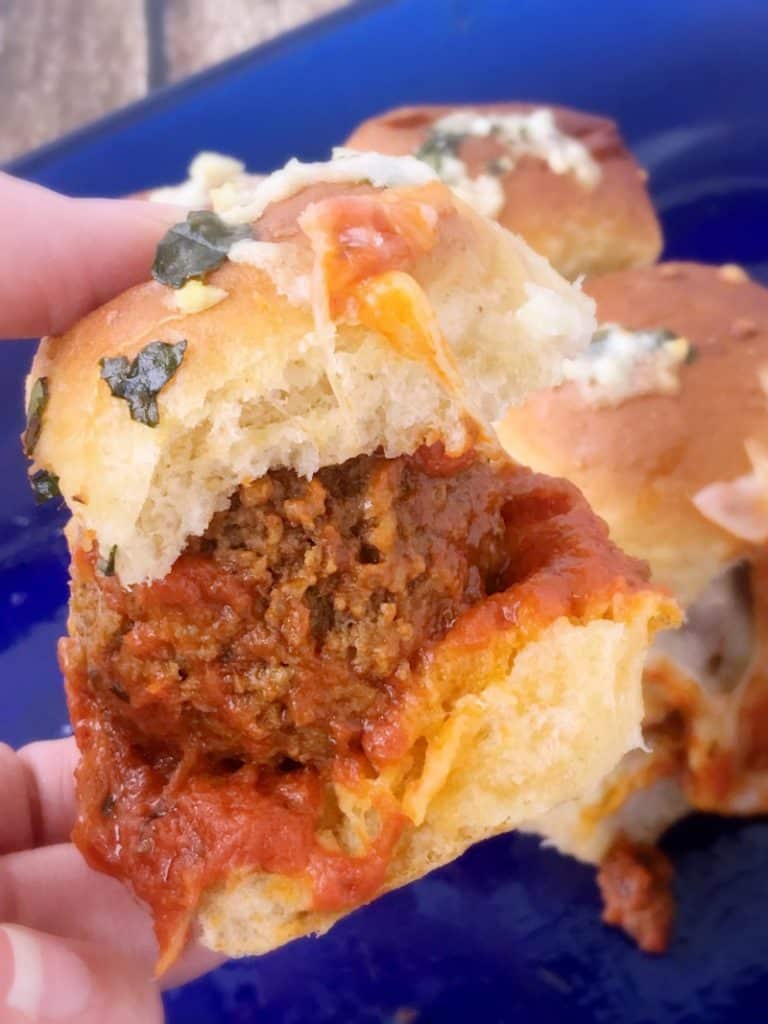 Cut into individual sandwiches and serve hot.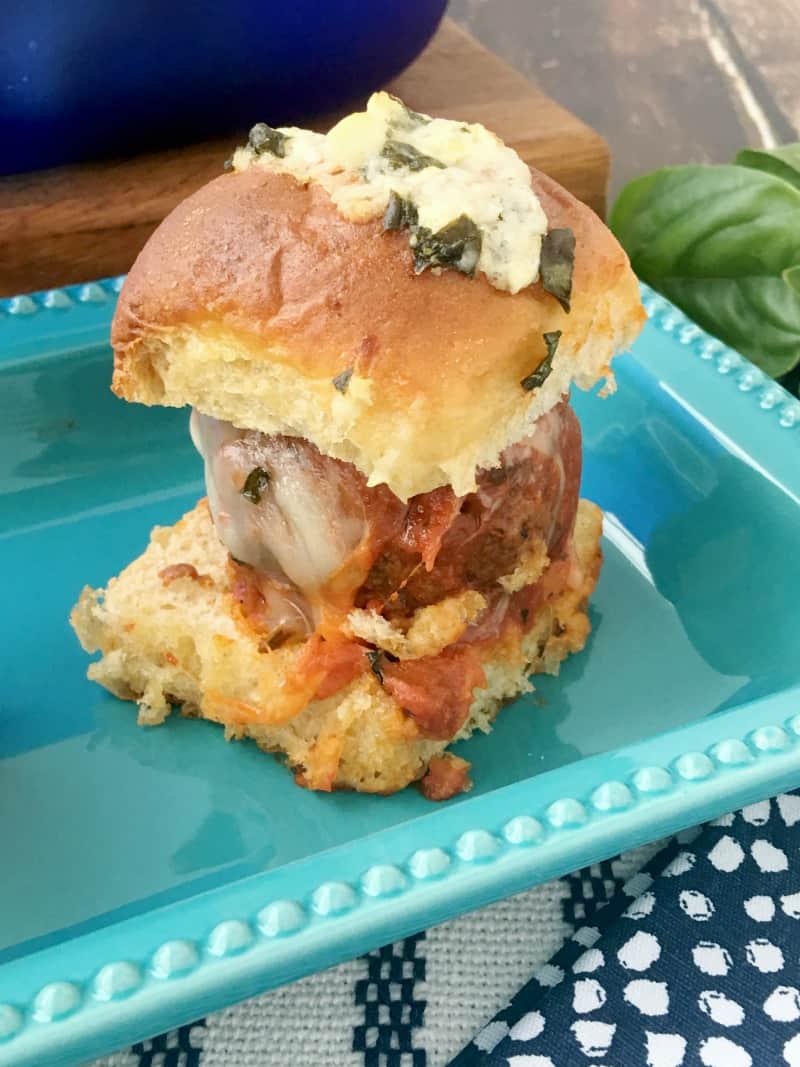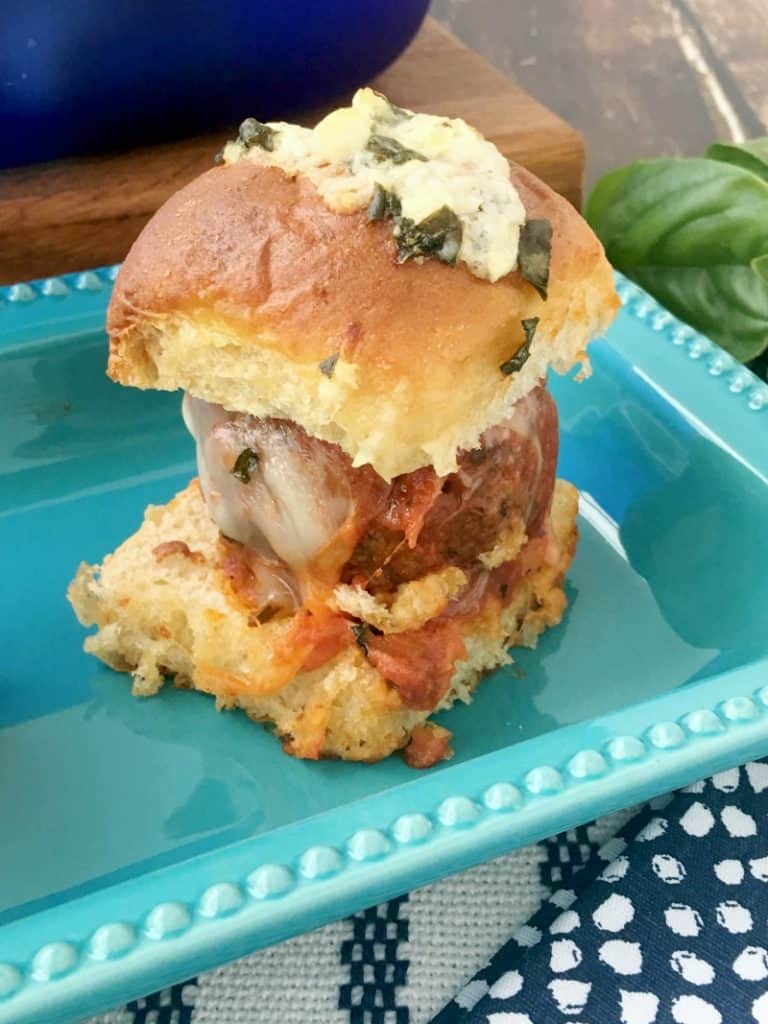 The melted mozzarella over the drenched marinara meatball is amazing in between the garlic and parmesan crusted bun. You'll have a hard time eating just one!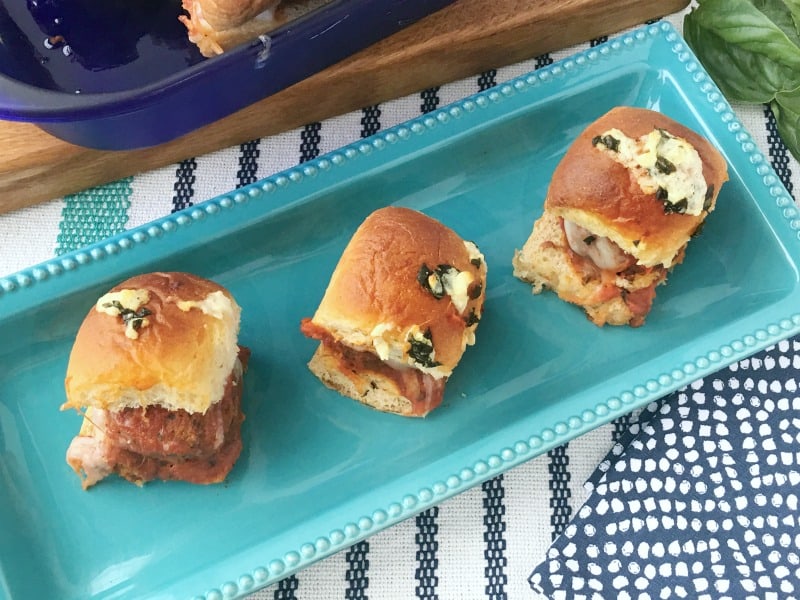 You can print the recipe off below. Be sure to also share this post on Facebook for easy finding later and pin the image below to Pinterest so you can easily find the recipe whenever you need it!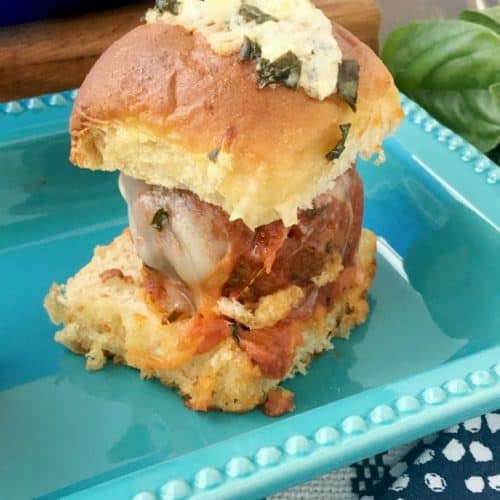 Garlic Parmesan Meatball Sliders Recipe
Yummy jumbo meatballs smothered in mozzarella and marinara sauce and sandwiched between two garlic parmesan crusted buns!
Ingredients
12

Simek's Jumbo Meatballs

1

cup

marinara sauce

1

Wheat Hawaiian Buns

pack of 12 fits perfectly in a rectangular pan package dinner rolls, sheet of 12 rolls left intact (not pulled apart)

6

slices

mozzarella cheese

4

Tbsp.

melted unsalted butter

2

Tbsp.

chopped garlic

2

Tbsp.

chopped basil

2

Tbsp.

grated parmesan
Instructions
Preheat the oven to 350° F.

Pour the marinara sauce into a saucepan and place the meatballs in the sauce. Cook for about eight to 10 minutes, stirring occasionally, until meatballs are heated through. Remove from heat.

Cut the 4×3 sheet of dinner rolls in half lengthwise. Spray 9x13" pan with cooking spray. Arrange the bottom half of dinner rolls into pan. Place one meatball on each slider, along with some sauce. Layer the mozzarella evenly on top. Cover with the top half of the dinner rolls.

In a small bowl, combine the melted butter, garlic, basil, and parmesan, stirring until evenly mixed. Pour the garlic butter mixture over the top of the sliders. Bake for 20 minutes until the rolls are golden brown and cheese is melted. Cut into individual sandwiches, and serve!