Top Gifts For Coffee Lovers
Buying for a coffee drinker this year? Here are the top gifts for coffee lovers! They are sure to love any of these coffee-focused gifts!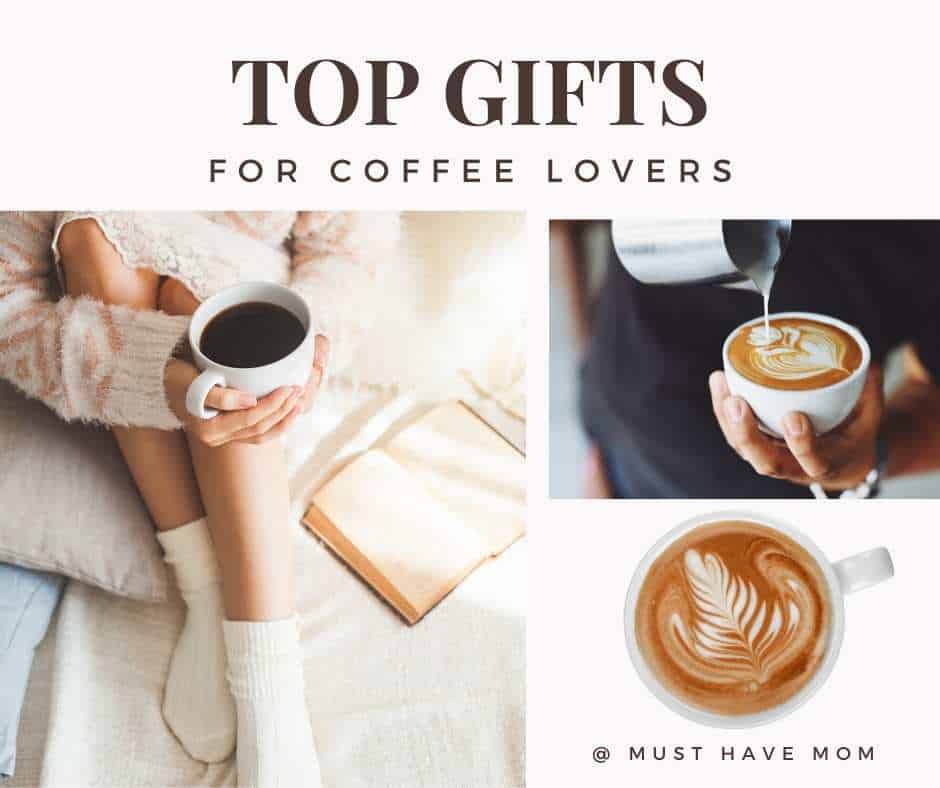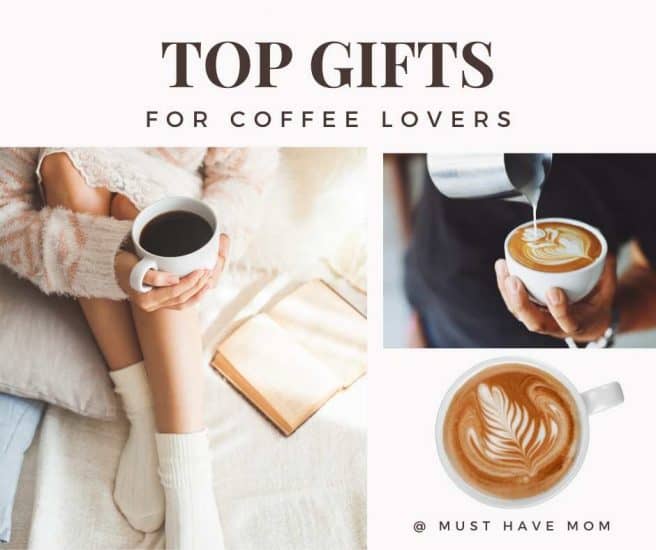 Almost all of us know someone (or many someone's) who love coffee! If you are looking for the perfect coffee gifts then we have scoured the internet and tested them out so you can be sure you are giving the very best gifts for coffee lovers!
We have gift guides for everyone on your list! Be sure to also check out our 2019 holiday gift guide, top toys guide and gifts for her guide.
Gifts For Coffee Lovers
We spent the year testing out coffee gifts so we could bring you a collection of the very best coffee gifts for that coffee drinker on your list! Scroll down and find the perfect gift for the coffee lover you know.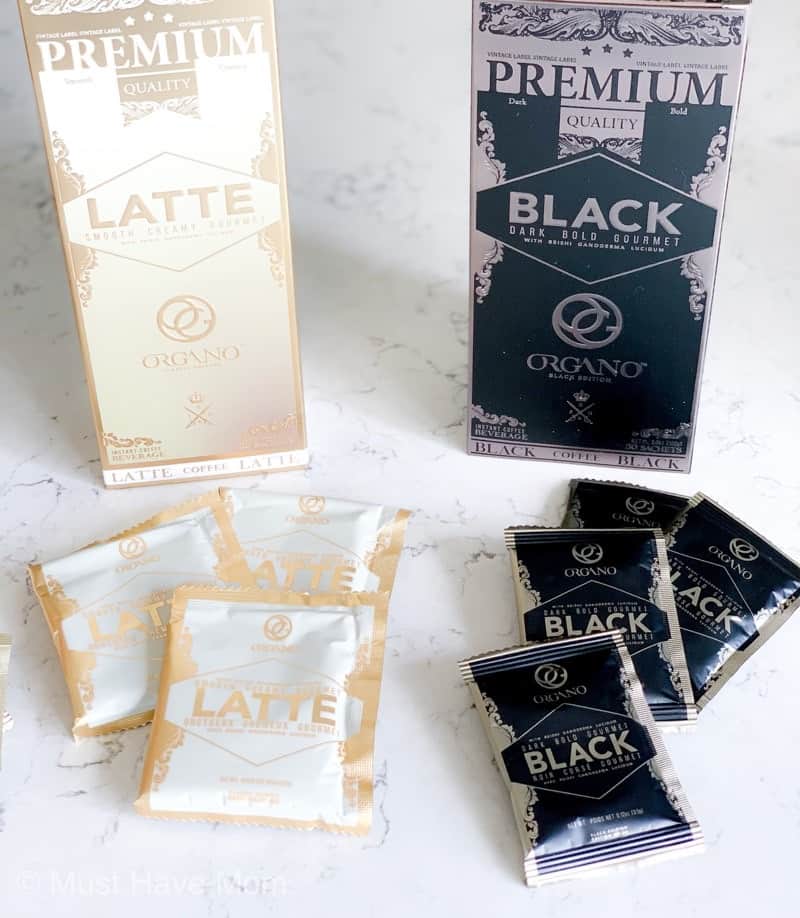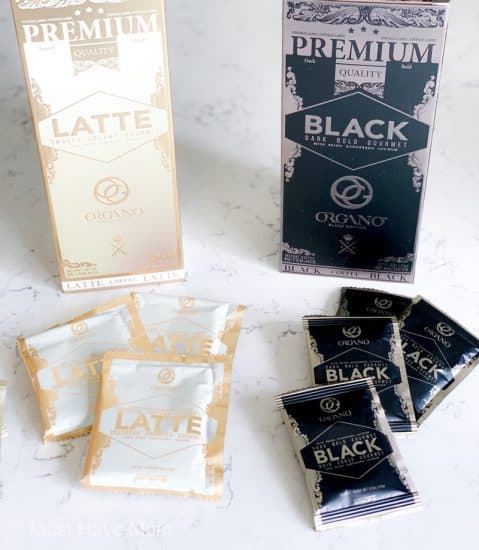 Organo Coffee
Start by gifting the coffee lover on your list with the very best coffee money can buy! Not only does it taste amazing, but it has a healthy dose of Ganoderma in every cup so they will be improving their health while enjoying their coffee! Ganoderma comes from the reishi mushroom and is the most-studied herb of all time. It holds numerous health benefits from improving sleep to reducing anxiety and even getting rid of hot flashes. The adaptability of this herb means that it does what your body needs most. The benefits are different for every person!
Where to buy Organo: Must Have Mom Shop

Mama Bear Mug
Whether you're drinking your morning coffee, your evening tea, or something in between – this buffalo check mama bear mug is the one you will reach for each day! It's sturdy and glossy with a vivid print that'll withstand the microwave and dishwasher. Makes the perfect gift for every mama!
Where to buy Mama Bear Mug: Must Have Mom Shop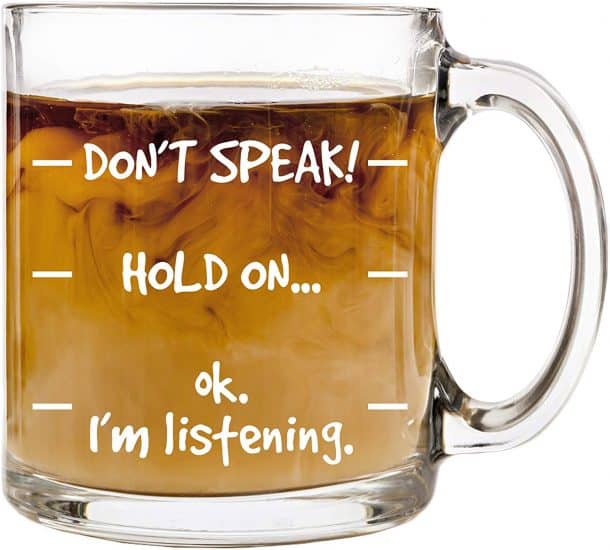 Don't Speak Coffee Mug
This mug is perfect for everyone who needs their cup of coffee before they function! his best coffee lovers gift is not just about the witty and humour, it also about quality. It is produced from the highest quality of glass and printed with durable white ink. This product is made in the USA and has undergone a strict quality control to ensure that you only get your money's worth. It also features a wide base and smooth rim which they can enjoy with their favorite coffee or tea. All glass coffee cups are both dishwasher and microwave safe.
Where to buy Don't Speak Coffee Mug: Amazon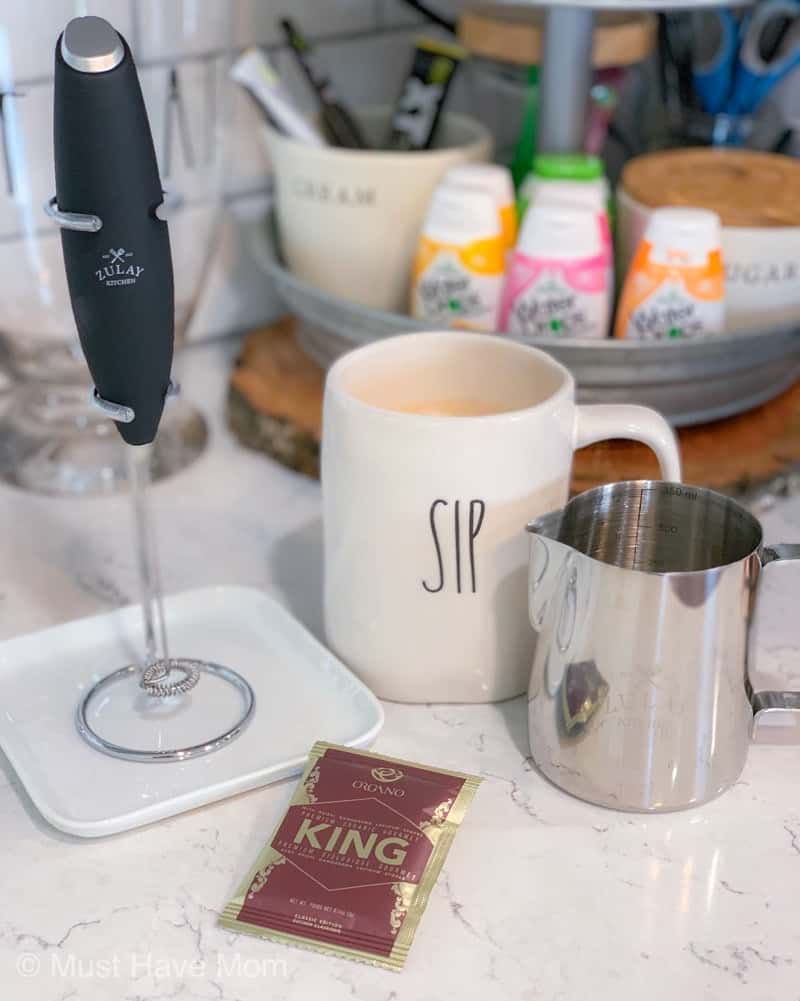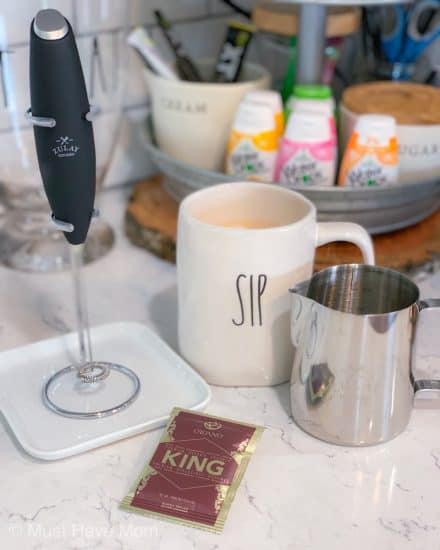 Coffee Frother
I absolutely LOVE my coffee frother from Zulay kitchen. It's powerful and mixes my favorite flavored stevia, creamer and coffee into a coffeehouse-worthy drink! Use it to froth milk, make keto coffee and more. It's perfect for including in a coffee gift basket too!
Where to buy Coffee Frother: Amazon
Milk Frothing Pitcher
The perfect accompaniment to your frother is a milk frothing pitcher. You can use it for frothing milk, measuring other liquids or for serving cream or other beverages to your guests. If you want that creamy latte, hot coco or cappuccino with the foam on top this is the milk frothing pitcher for you. The ergonomic design makes it possible for anyone to use.
Where to buy Milk Frothing Pitcher: Amazon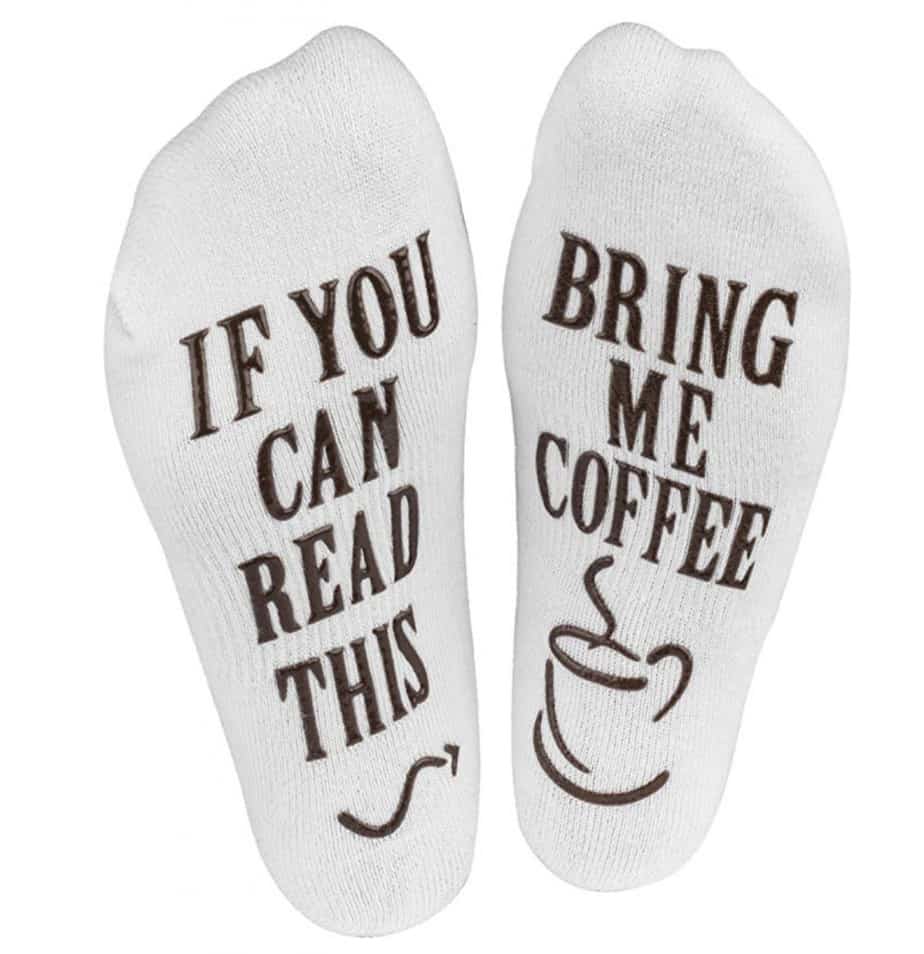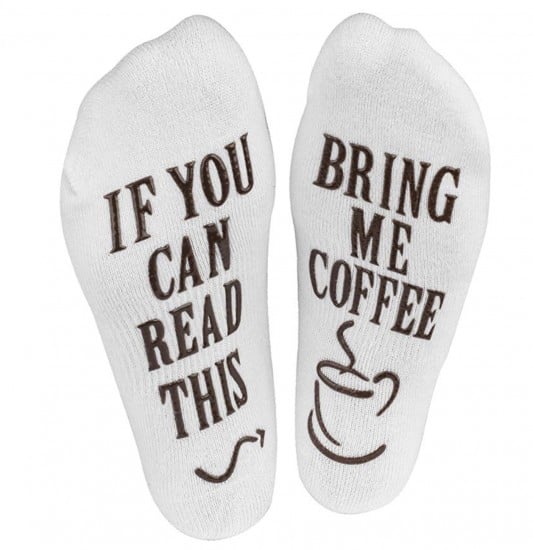 Bring Me Coffee Socks
These socks are perfect for coffee drinkers! They say "If you can read this bring me coffee" on the underside so when you kick your feet up the message is displayed. They are knit from premium yarn and the message is written in non-slip ink!
Where to buy Coffee Socks: Amazon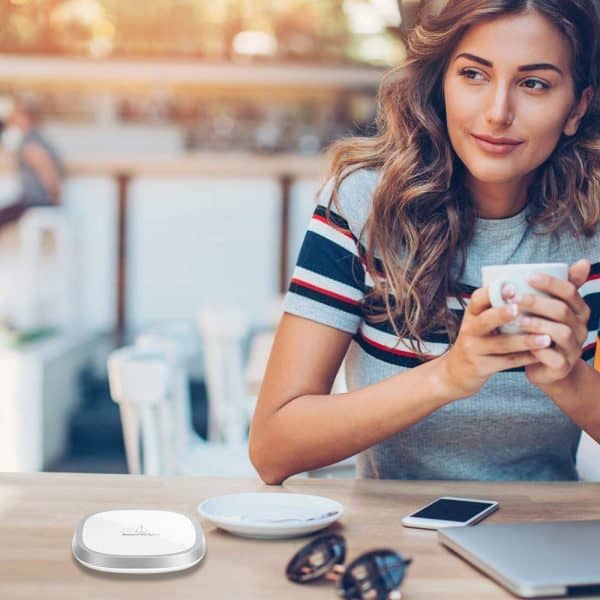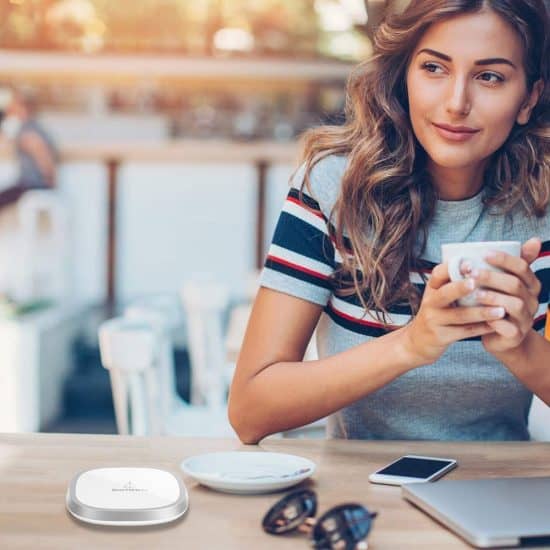 Coffee Mug Warmer
Every coffee drinker needs a mug warmer! This handy little device keeps coffee hot until the last drop is gone! No more running to microwave your cup of coffee to heat it up again. This mug warmer will keep it warm while you sip all day long.
Where to buy Mug Warmer: Amazon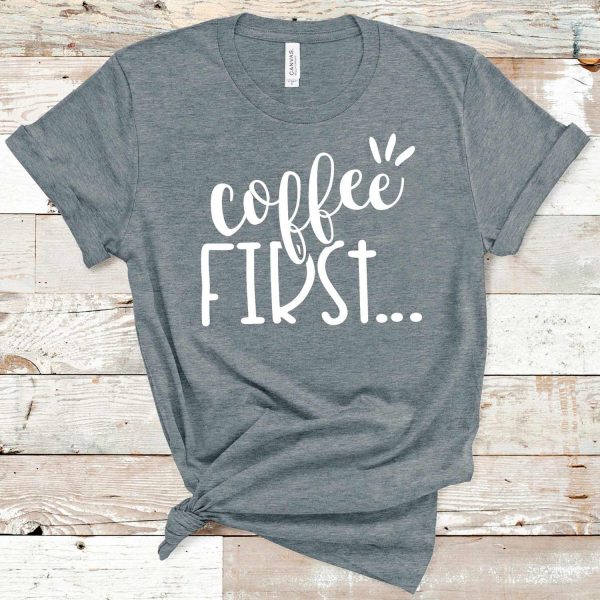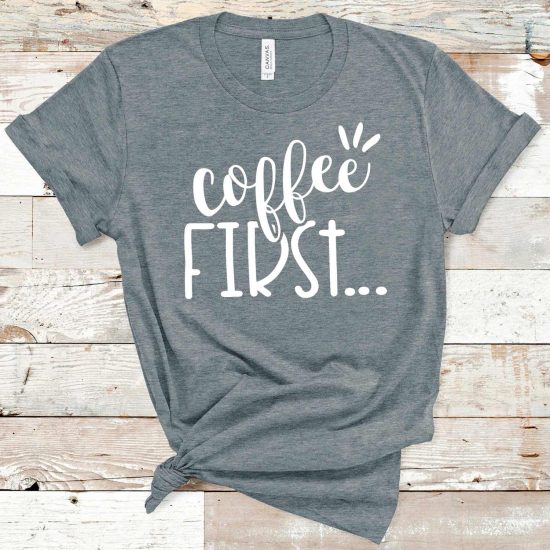 Coffee First… Tee
Coffee First…Every coffee drinker needs this tee! Perfect gift for coffee lovers. This updated unisex essential fits like a well-loved favorite. Super soft cotton and excellent quality! Runs true to size!
Where to buy Coffee First Tee: Must Have Mom Shop
Pin Gifts For Coffee Lovers