Must Have Holiday Traditions: Christmas Eve Boxes

One of my children's favorite holiday traditions is to open up their Christmas Eve boxes on the night before Christmas. This holiday tradition is something we do every year and I just love tradition. Traditions give our kids something to look forward to every year. They deliver a sense of security in having a routine that is normal and expected each year. They also help to create memories that will last forever. If you are looking for some time-tested holiday traditions then I definitely recommend starting the Christmas Eve Box tradition!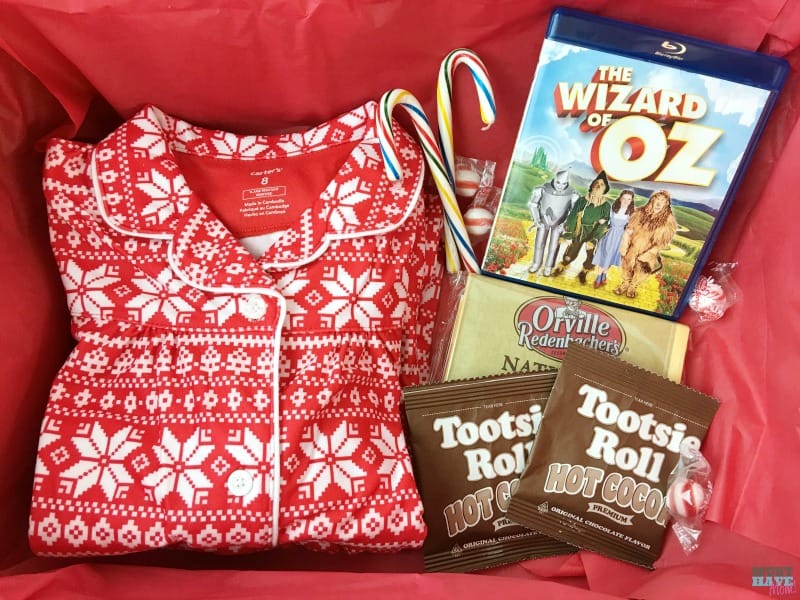 Every year in our Christmas Eve boxes I include the following items:
microwave popcorn
hot cocoa mix
peppermint candies and candy canes
reindeer food
movie or board game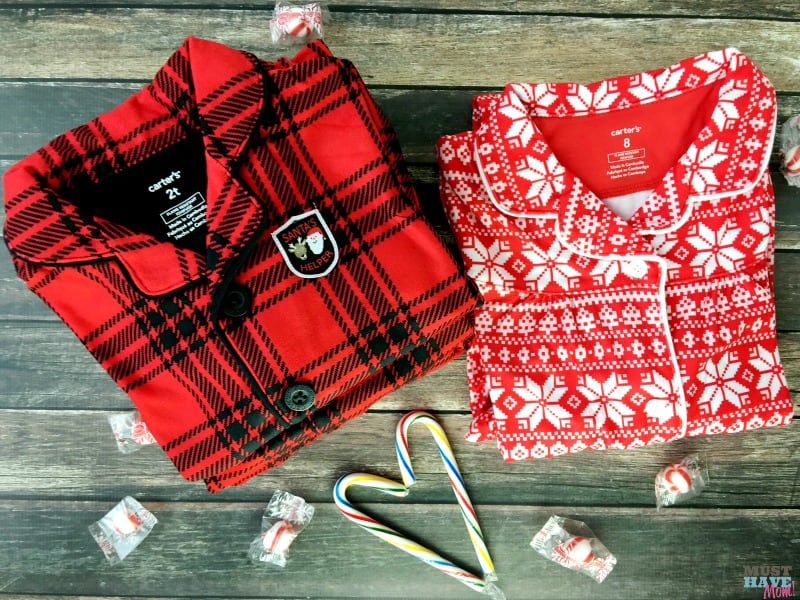 All of these items have a specific purpose pertaining to the night before Christmas! The kids put on their cozy Carter's Christmas pajamas so they can wake up on Christmas morning looking adorable in their holiday pajamas. I buy my boys all matching pajamas and my daughter gets a coordinating set.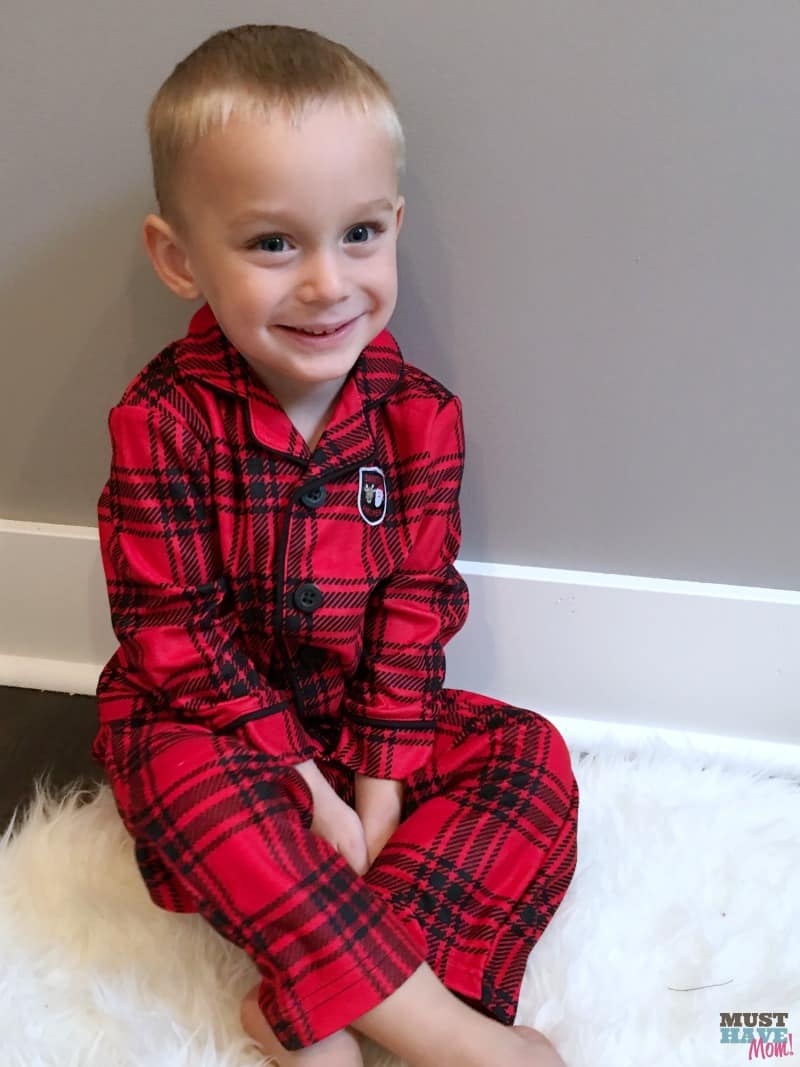 I love that Carter's clothes fit my kids so well and come in a variety of sizes for toddlers up to school age kids so that all of my boys can match!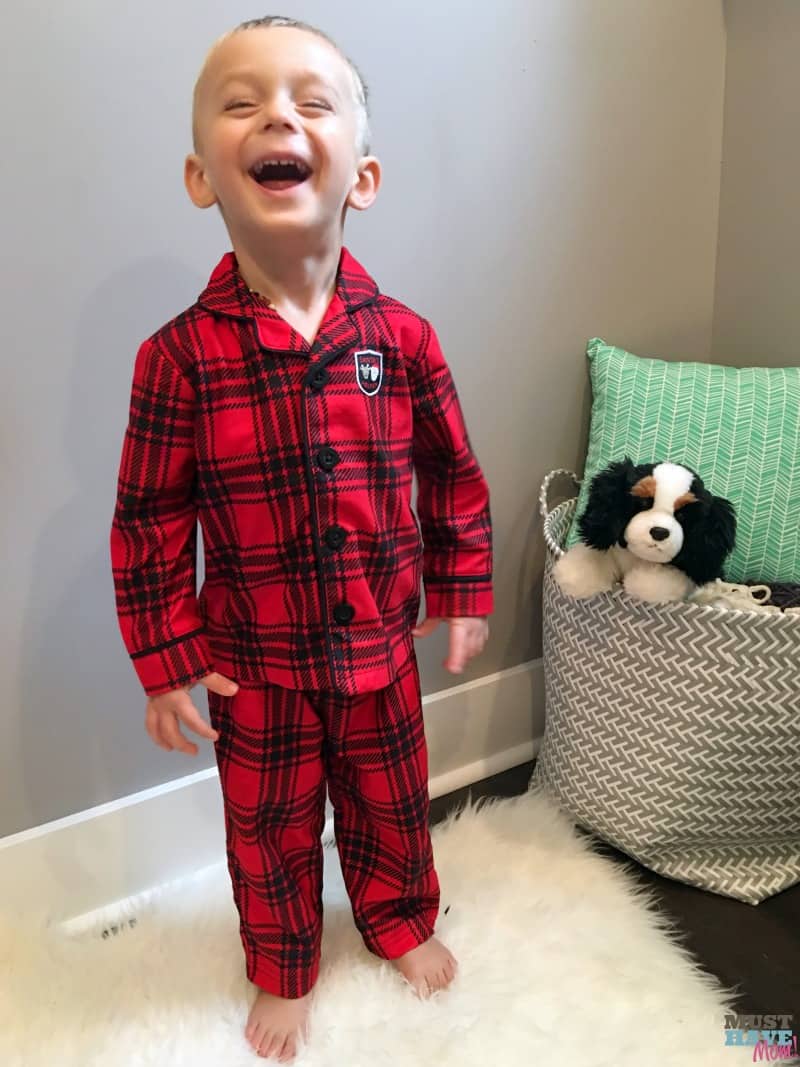 Carter's clothes are affordable too and I can almost always find a coupon to get an even sweeter deal! P.S. today I've got a 20% off Carter's coupon for you so be sure to keep scrolling!!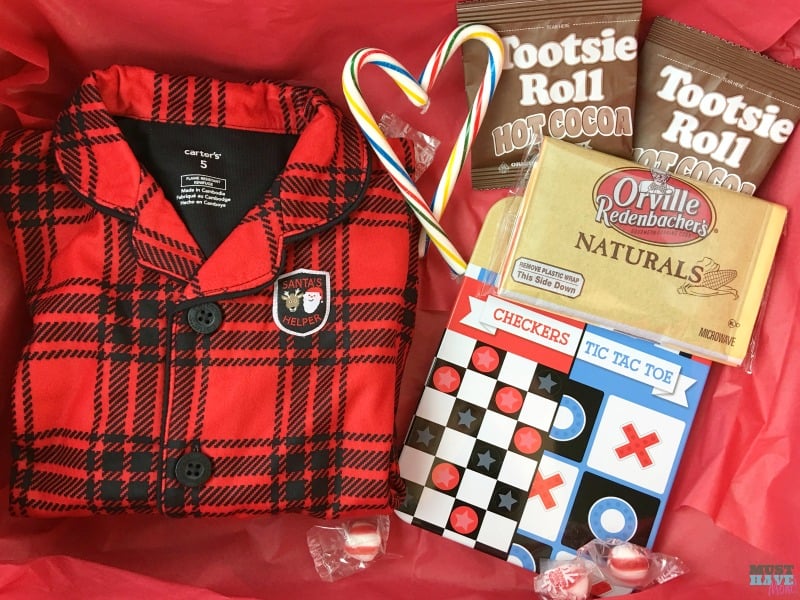 The microwave popcorn, candies, candy canes and hot cocoa are the perfect accompaniment to our movie or board game night! We sit around as a family and create memories bonding over board games or a movie. With these Christmas Eve boxes, not only will your child get to whet their appetite for opening a gift early, but you'll also have everything you need for a cozy family night at home.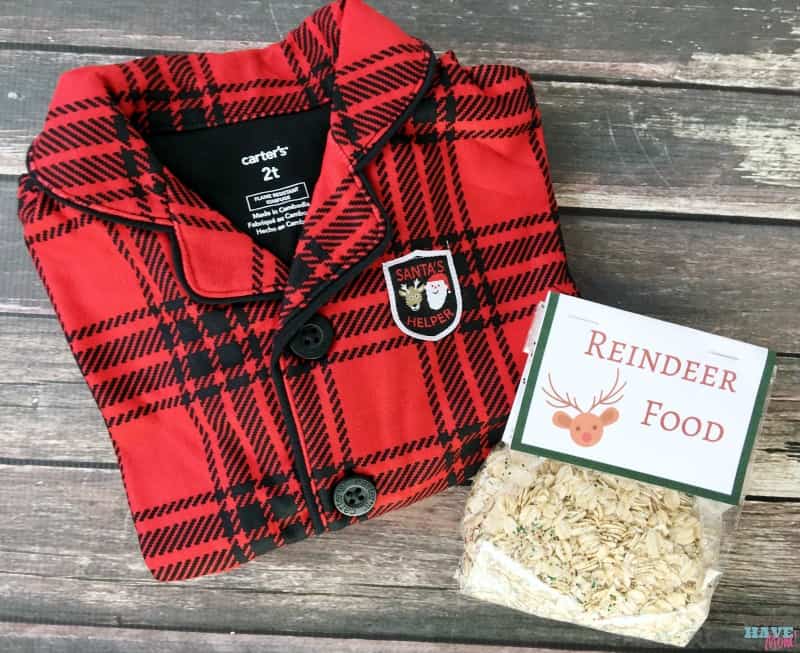 Of course you also have to sprinkle reindeer food on the ground for the reindeer on Christmas Eve! I include a baggie of reindeer food in their Christmas Eve boxes so each of my kids can sprinkle it on the ground. Grab my magic reindeer food recipe here and get the free printable reindeer food tags with a poem on it too!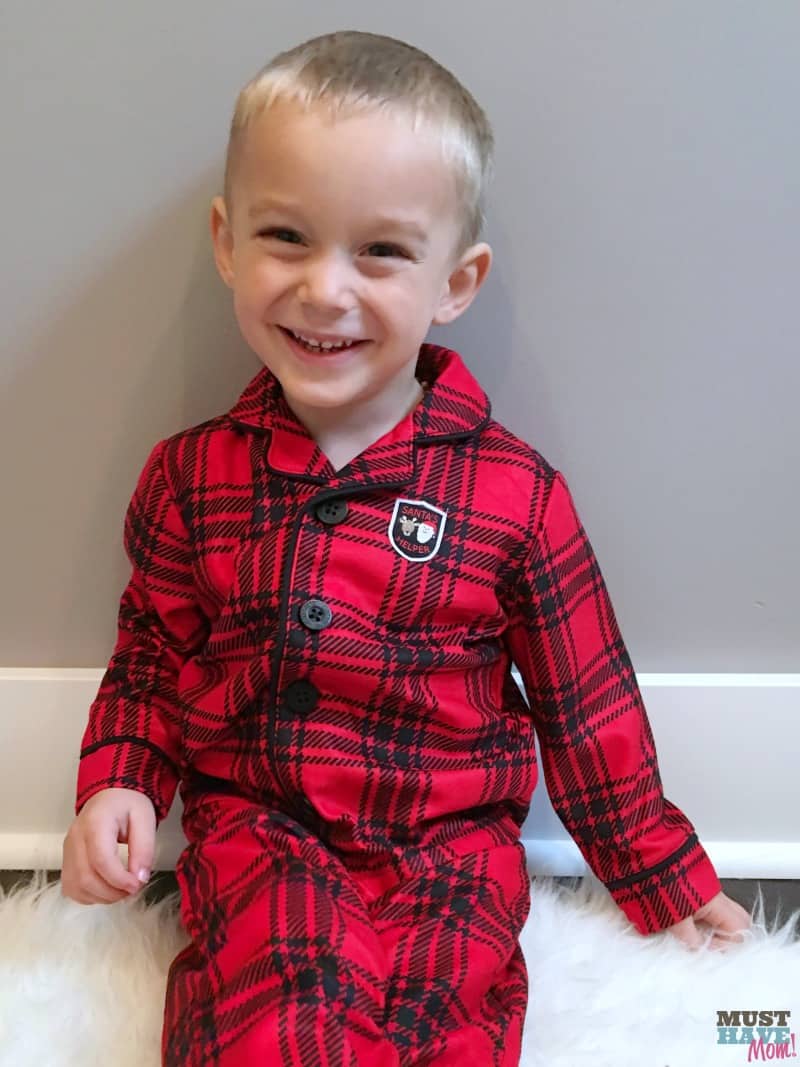 Carter's is always my one stop holiday shopping destination when it comes to my kids outfits. Carter's clothes are not only cute, but they are super comfy too! I get my children's Christmas pajamas and holiday outfits from Carter's too!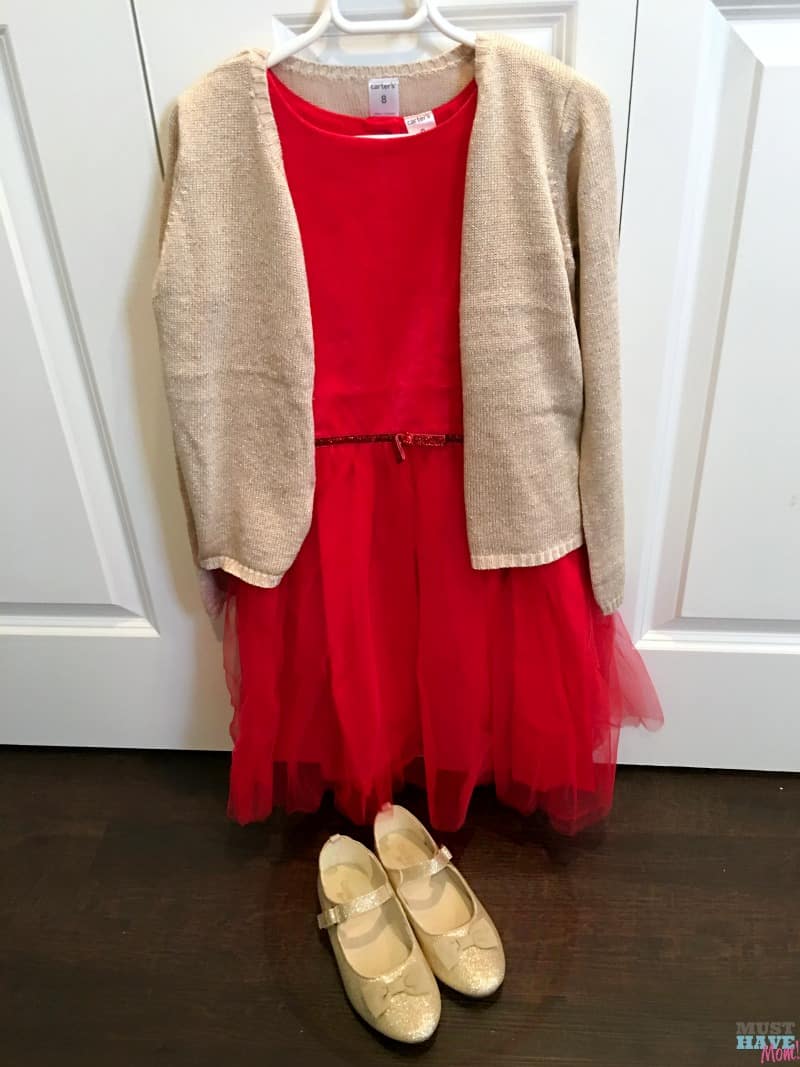 Carter's even has shoes so you can complete any outfit! I bought my daughter this adorable dress this year. I love that their sizing goes up to size 8 now so I can still shop there for my daughter!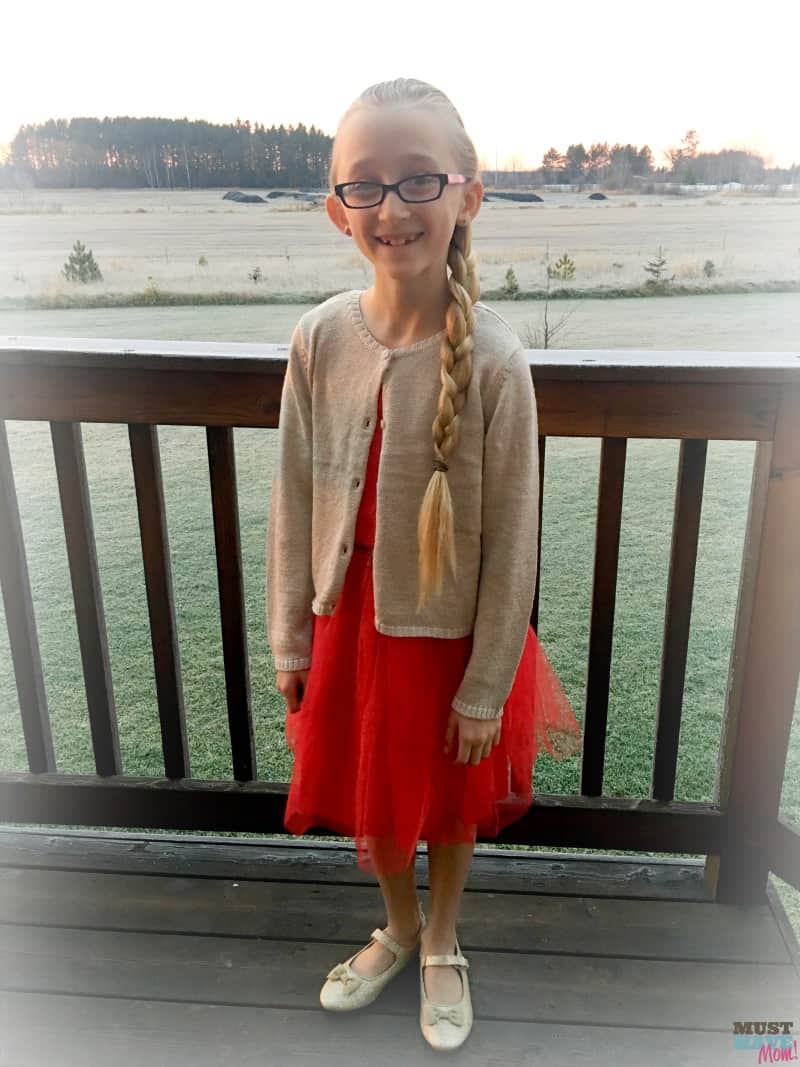 I was able to buy this dress, sweater and shoes all at a an amazing price and I even used a coupon to top off the savings.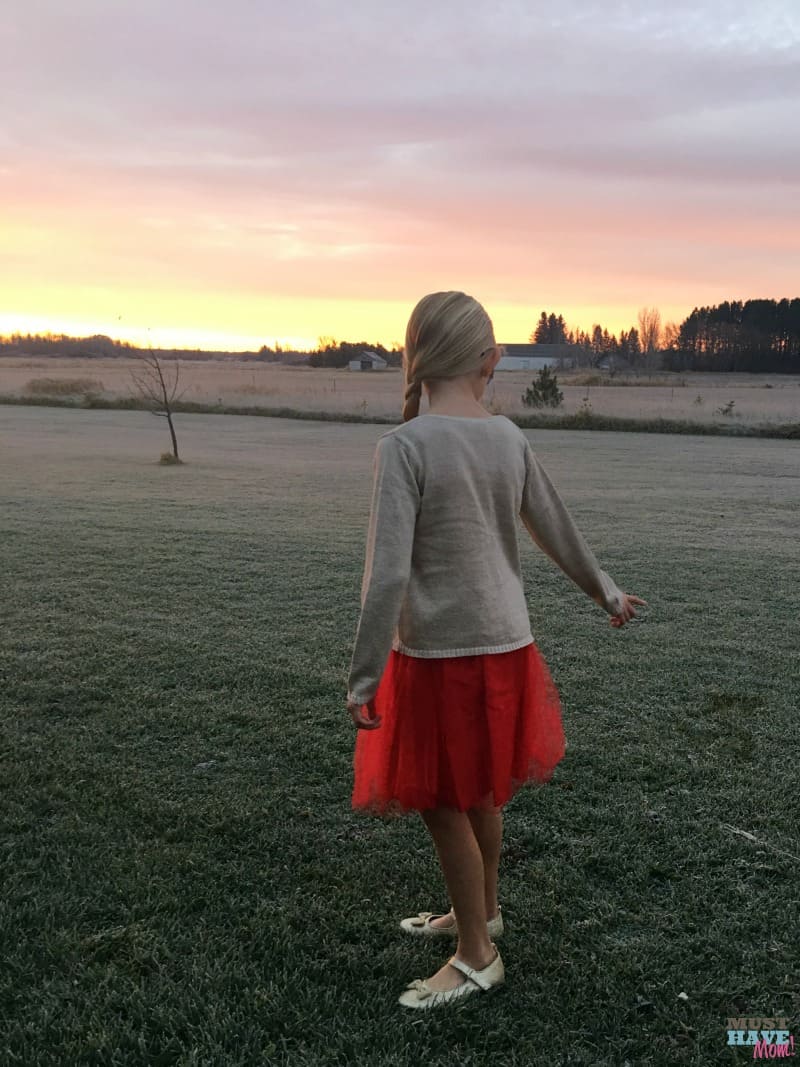 Use the coupon below to save on all of your holiday wear this year!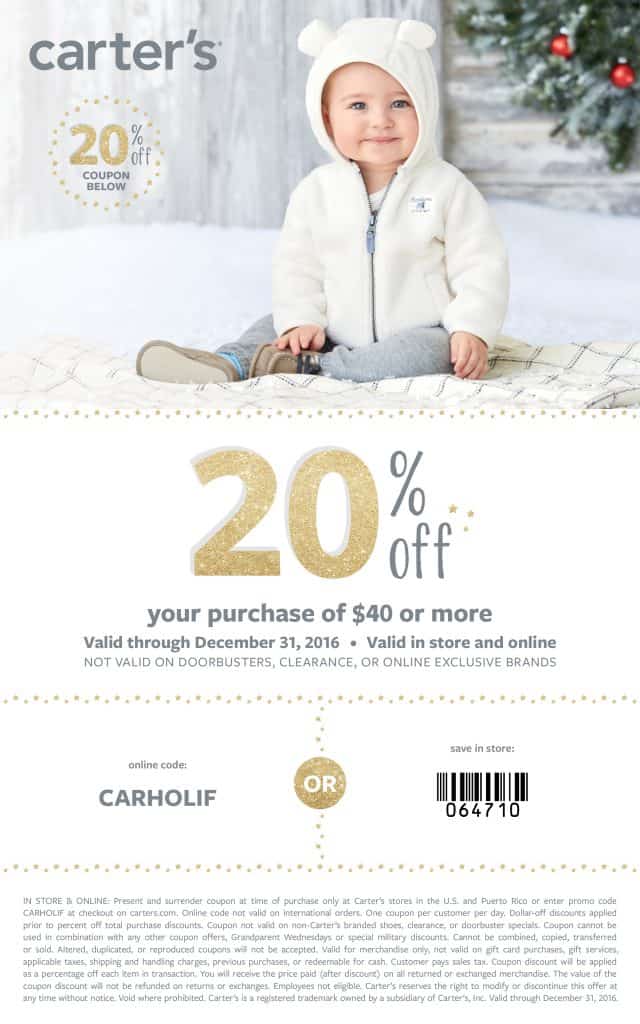 Snag 20% off your purchase of $40 or more with online code CARHOLIF or print the coupon above and take it in store with you to purchase. You can use it on baby holiday clothes, their holiday shop, girls or boys pajamas or whatever you need! Use their store locator to find a location near you or shop online.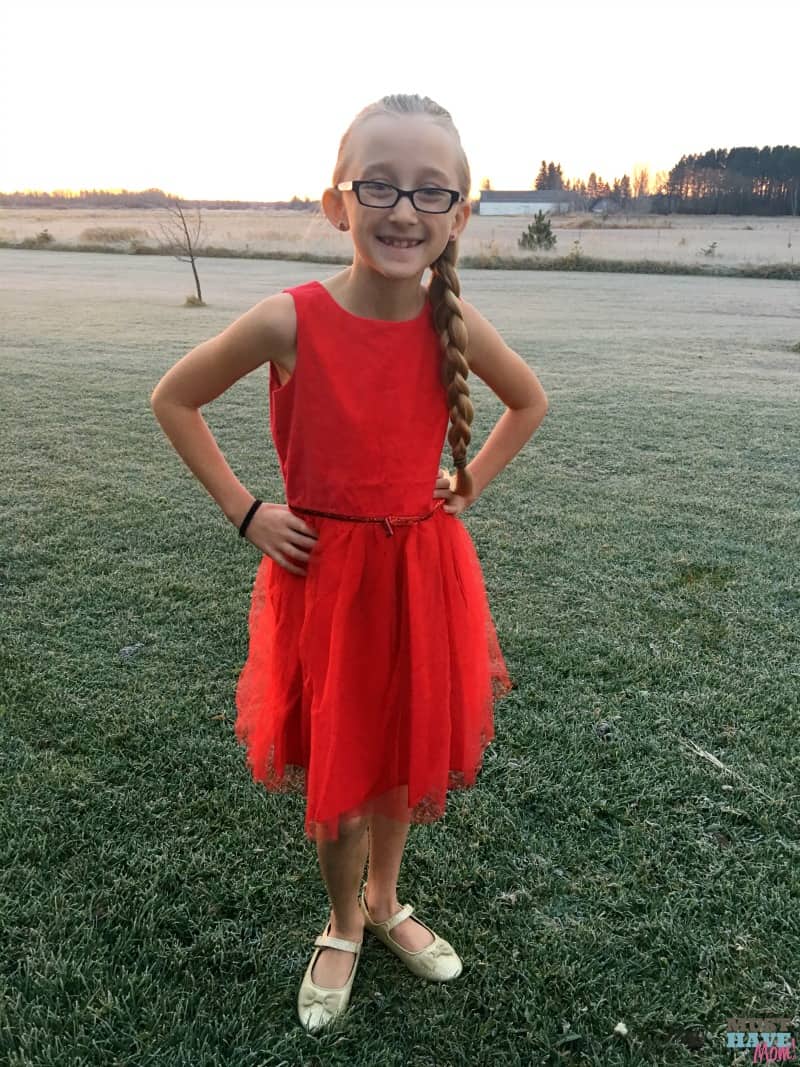 Carter's will also have can't-miss Black Friday deals, in addition to offering a "Dash In to Win" sweepstakes that will award promo cards to the first 100 people to arrive at your local Carter's or OshKosh store. The Dash In to Win Sweepstakes will be held on Black Friday (11/24 – 11/25 – depending on whether or not the store is open on Thanksgiving). Check www.carters.com/store to confirm what date the sweepstakes will be held at your nearest location.