Free Rustic Farmhouse Chalkboard Printable
The rustic farmhouse decor craze has caught on like wildfire and I am no exception. I am loving the combinations of rustic painted furniture with chalkboards and burlap this holiday season. Are you looking for the perfect way to make your home feel cozy and festive this winter? I've got some easy ideas that even the most decor-challenged person can do! Plus keep scrolling and grab my totally free rustic farmhouse chalkboard printable sign at the bottom of this post!

Every winter I love making our Minnesota home feel warm and inviting. I love getting cozy under a blanket and curling up with a good book or warming up with a cup of hot chocolate after sledding with the kids. No matter what your current decor looks like, there are some easy ways to transform your home into feeling like a cozy, inviting, rustic farmhouse and creating this decor craze.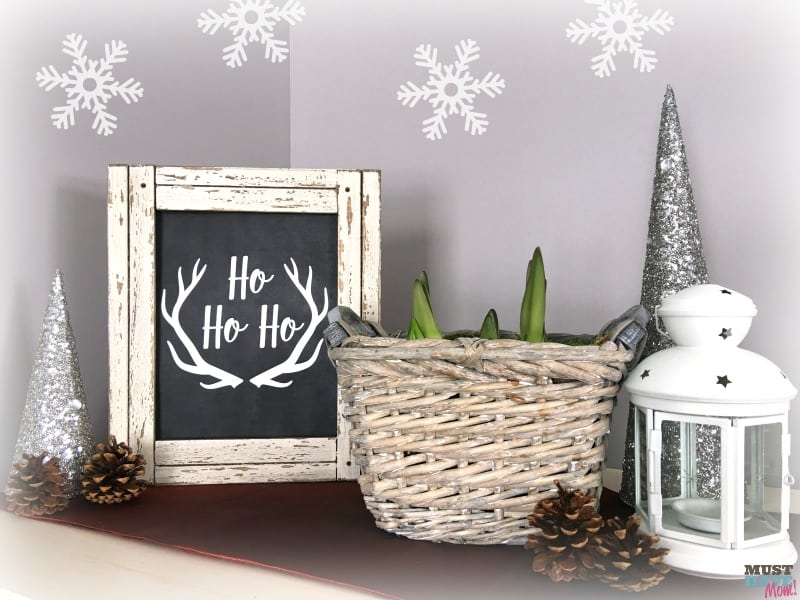 To achieve a rustic farmhouse look I love combing old and new elements. Here I have combined a table runner as my base along with a rustic frame around my free chalkboard Ho Ho Ho printable, a beautiful handmade willow basket with 3 amaryllis bulbs planted inside of it, a lantern, silver Christmas trees and pinecones. The result is a beautiful tablescape that can be used on a mantle, side table or even as a centerpiece on a large table.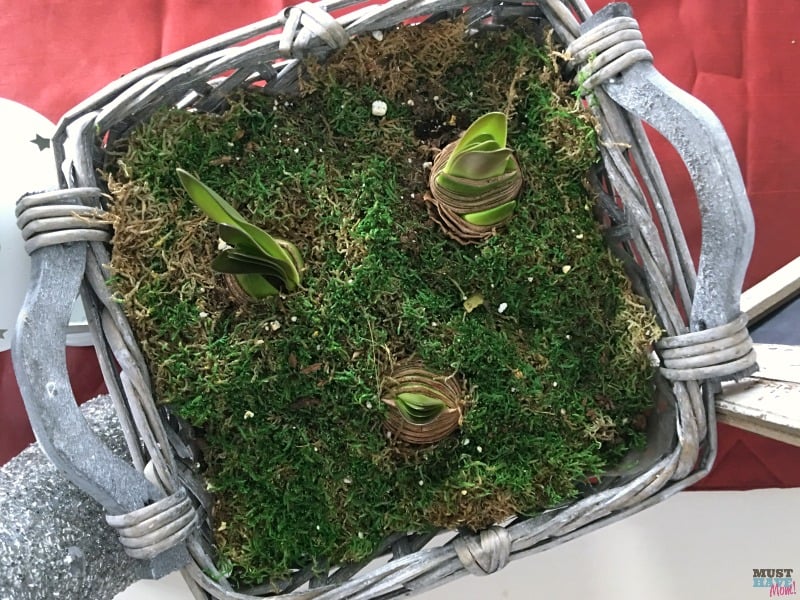 I found the handmade willow basket with 3 amaryllis planted in it at Jackson & Perkins. It was really inexpensive and the bright red blooms will be the perfect compliment to my holiday decorating! This is a really fun thing to give as a gift too! The plants sprout up and it is so fun to watch them grow from nothing into a beautiful, tall flower in full bloom! It has been so fun to watch mine get bigger each day!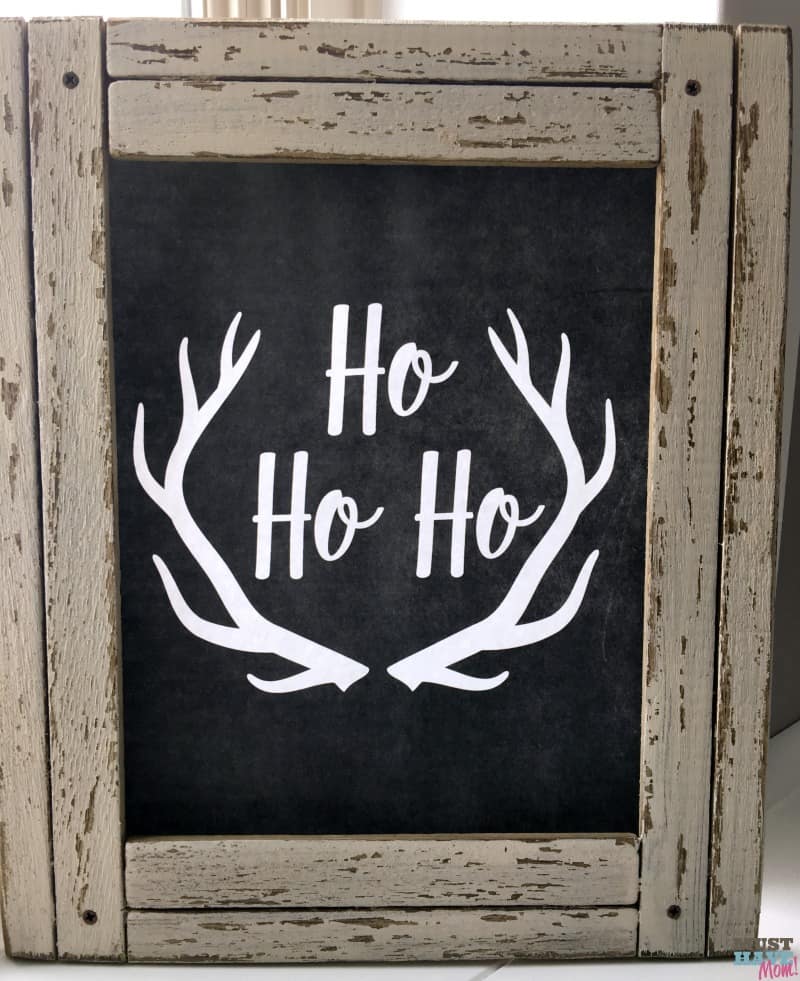 I found this rustic frame at a discount store and added my free chalkboard HO HO HO printable in it to complete the rustic holiday look! I love this frame and now I can swap out the print in it to match each holiday or season. So versatile!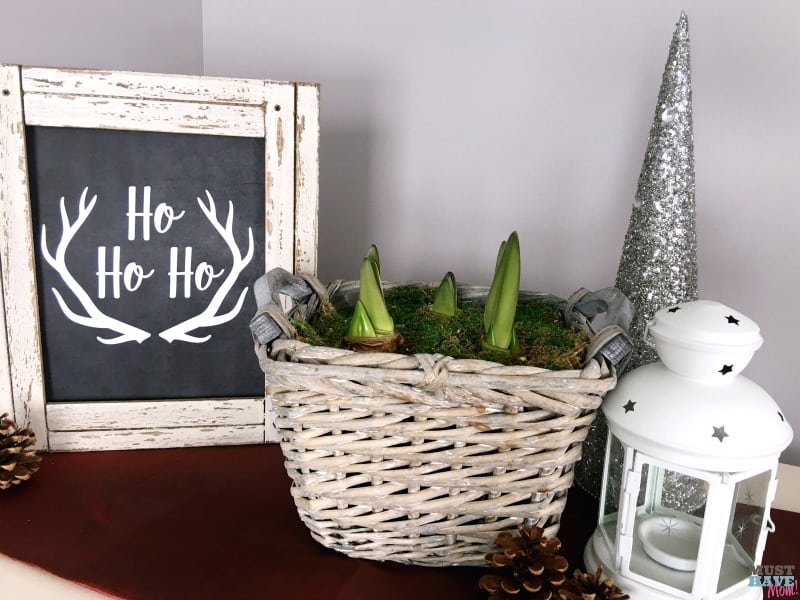 While I would love to rip out all of my flooring and re-do every wall in shiplap, I will settle for small changes to create a beautiful rustic farmhouse look! It doesn't need to be difficult or expensive!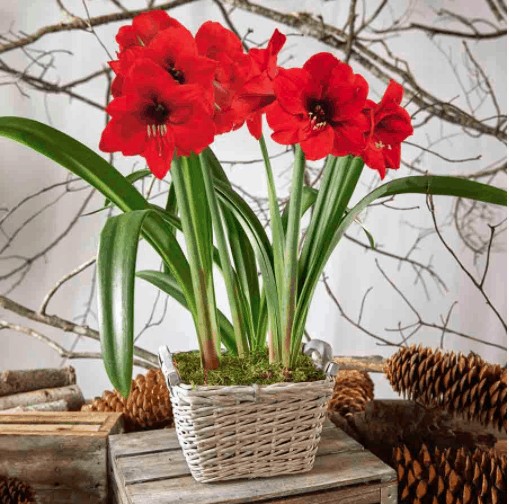 Once the amaryllis reaches full bloom it will look like this! I can still recall my first amaryllis plant and how amazed I was that even with my black thumb at the time, I was able to grow this gorgeous plant. I love the triple blooms in this basket too! Once the plant dies you can save the bulbs and store them in a cool, dark place. Bring them out next year and they will bloom again! How cool is that? Give as a gift and it will be the gift that keeps on giving!!
Plus make sure you save the willow basket! It can be a great addition to the rustic farmhouse look in any room of the house. Use it for bath products in the bathroom, magazines in the living room or even a handy, portable basket for paper plates and utensils in the summer!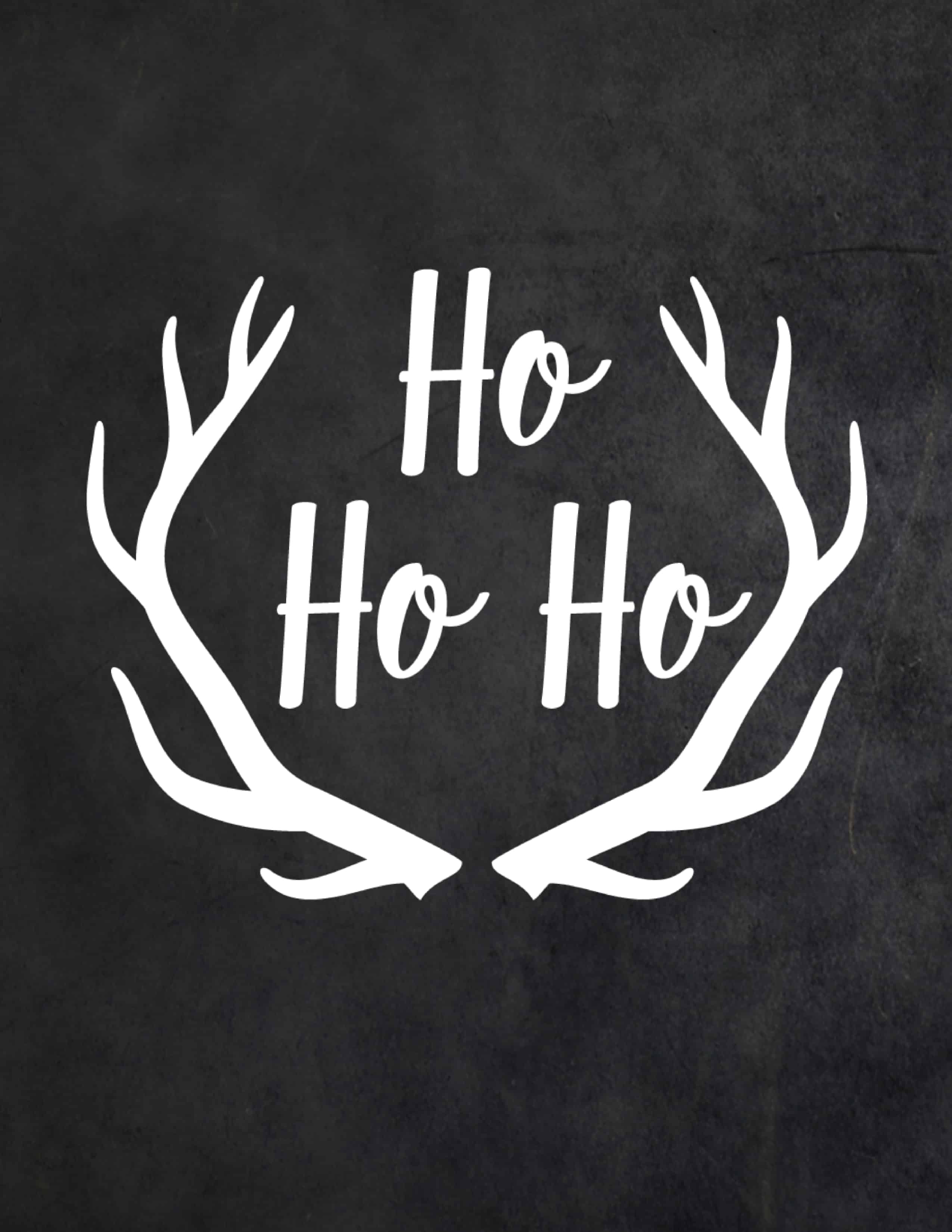 Don't miss out on this free Christmas chalkboard HO HO HO printable I'm giving away today! Print off yours here.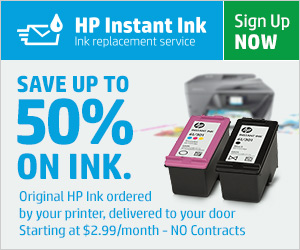 One more tip mommy-to-mommy, if you have a printer and love printing free printables, photos, checklists and more then you definitely need to sign up for HP Instant Ink and save 50% on your printer ink! I have been personally using this service for years and print up to 100 pages a month and never worry about how much ink I am using. When your printer starts running low it automatically orders more ink and it shows up at your door! No postage fees! And with plans starting at just $2.99 you can quit worrying about how much ink you are using and print all the color photos and printables you want! This is the best way to save on printer ink!
Sign up today
and start saving money on your ink.