The Best Bible For Kids That Every Child Should Have!
Did you know The Beginner's Bible has been a favorite with young children and their parents since its release in 1989 with over 25 million products sold? We have this exact Bible for kids and it has been lovingly passed down from child to child as their first look into the amazing stories of the Bible.
Zonderkidz is partnering with me for this review and giveaway. All opinions are my own.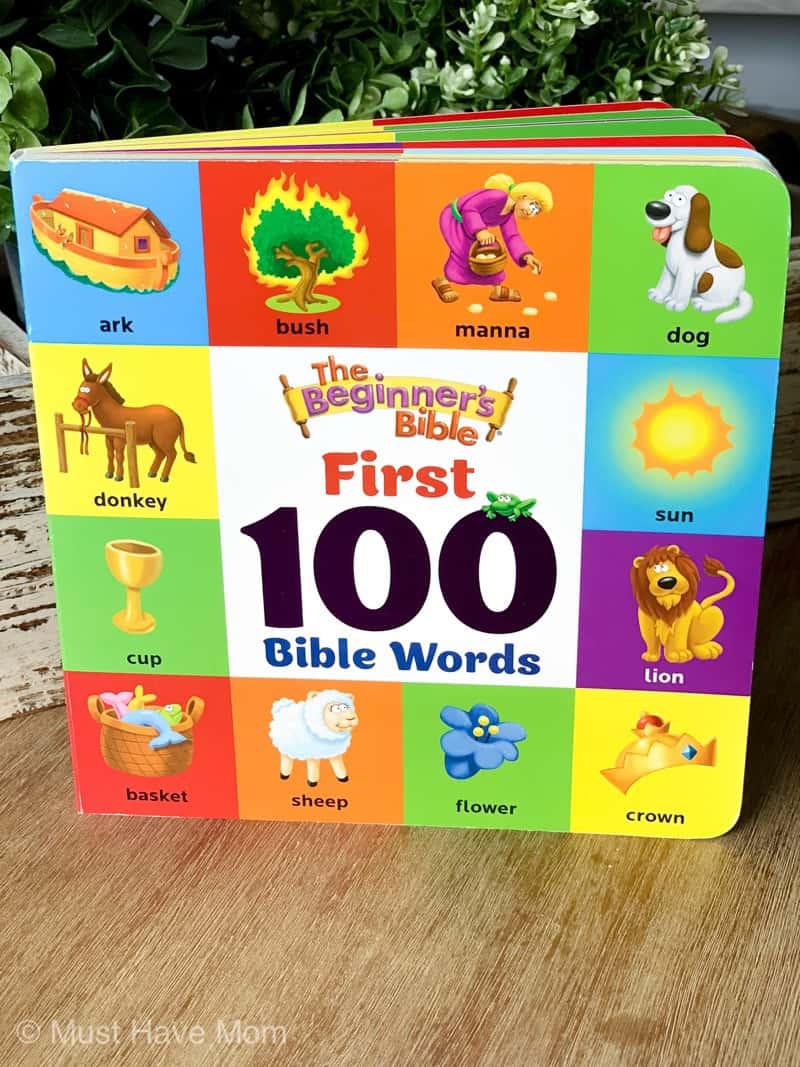 Bible For Kids
Zonderkidz is now celebrating the release of The Beginner's Bible First 100 Bible Words. This book not only introduces little ones to all those Bible stories we know and love but also introduces them to sight recognization of their first words.
This bright board book with vibrant colors and child-friendly illustrations offers emerging readers an opportunity to learn words and concepts from beloved stories from the Bible. Now instead of simply reading a story to them, little ones will be able to see a bright picture with one simple word.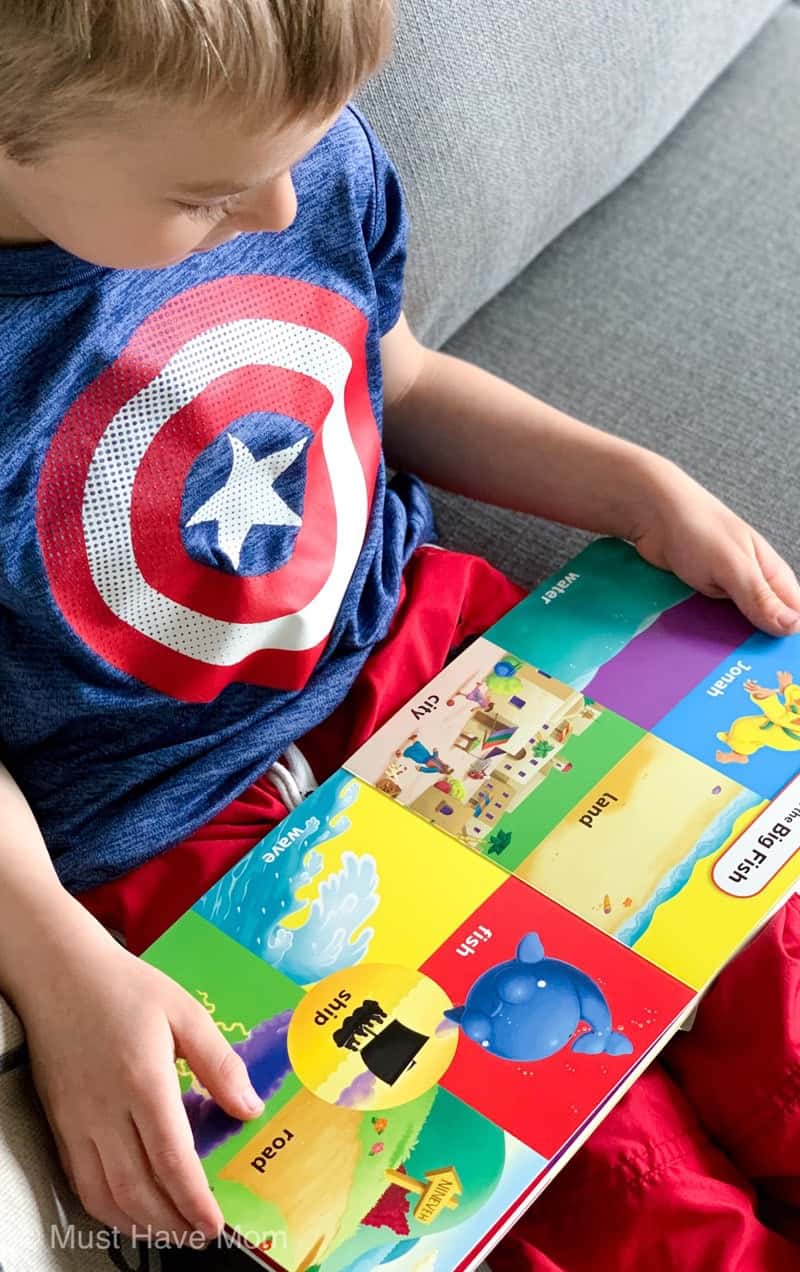 Learn Sight Words, Colors, Shapes, and More
Each spread in First 100 Bible Words focuses on a major Bible story and teaches young children the main words and images of that story. For example the Noah's Ark story features pictures and the words "ark", "Noah", "dog", "rain", "cloud", "leaf", "bird", "cat" and "rainbow." Each picture and word fits into the story of Noah's Ark but only focuses on these words.
First 100 Bible Words fills a big need for books that teach simple Bible truths, and early childhood development concepts like colors, shapes, words, and numbers. In First 100 Bible Words, younger siblings can follow along with their own version of a favorite Bible story, while older sister or brother reads their The Beginner's Bible with the longer version.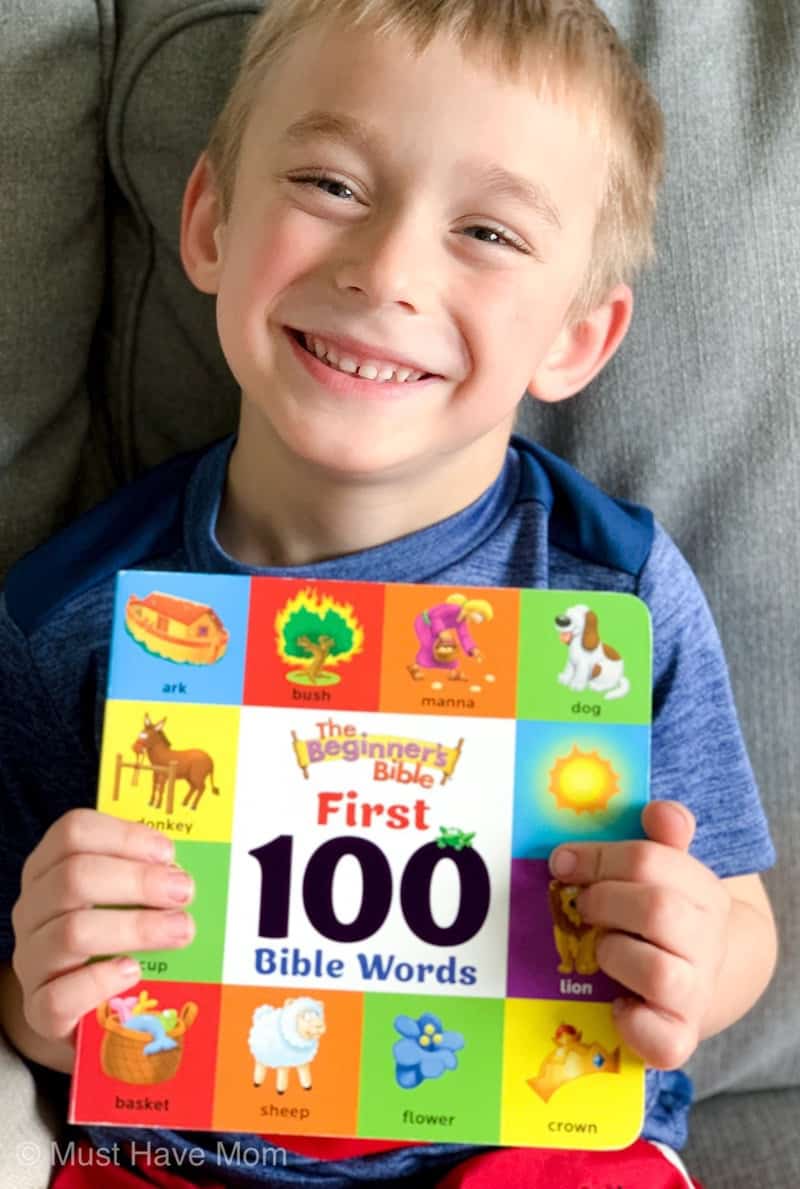 The Beginner's Bible First 100 Bible Words, the Perfect Gift
Summer seems to be the time for baptisms, christenings, and baby showers. The Beginner's Bible First 100 Bible Words makes the Perfect Gift for any of these occasions.
Moms will love the focus on learning while still engaging in Bible stories. While little ones will love the bright colors, pictures, and learning.
What would you include with The Beginner's Bible First 100 Bible Words to make the perfect present?
Learn more about the Beginner's Bible series and Zonderkidz.
Pin Bible For Kids