Beach Painting And A Picnic Activity
This is a sponsored post written by me on behalf of Domino's.
We had the best day ever at the beach this weekend. We did a fun beach painting activity with the kids followed by a pizza picnic! I'll show you how you can create these fun sand painting keepsakes and have a fun day with your kids.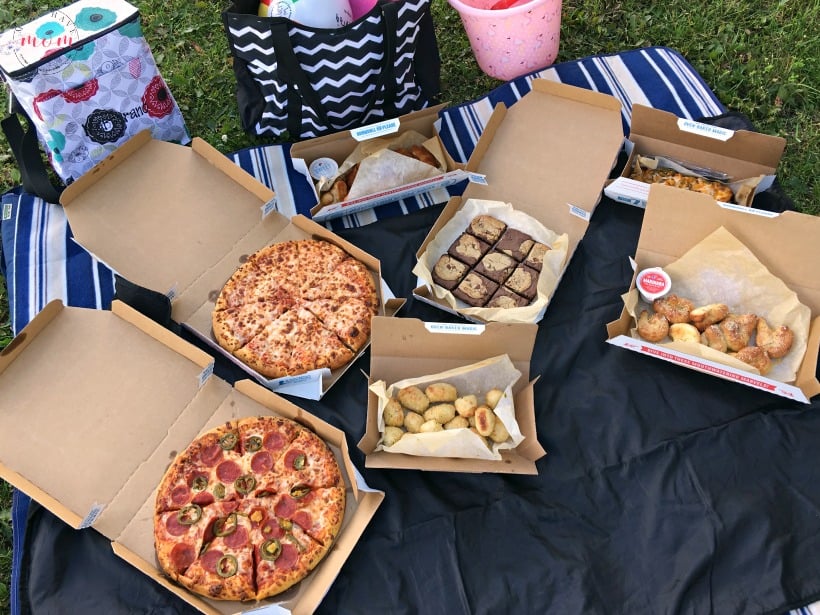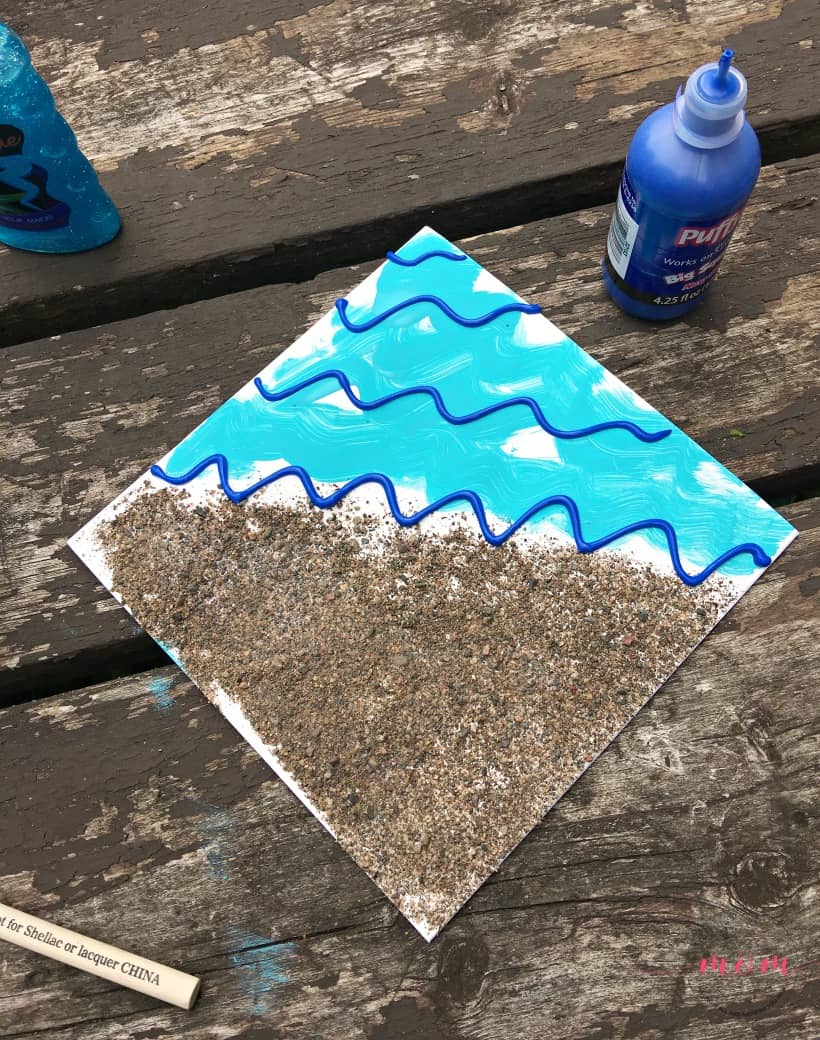 We love hanging out at the lake. We live in Minnesota, the land of 10,000 lakes, and summertime means hanging out at the lake and making memories. We make sure to soak up as much sun as possible since winters here seem to last nine months out of the year! This beach painting activity is the perfect way to enjoy some beach time combined with crafts and then finish it off with a pizza picnic at the beach with Domino's.
Special thanks to Domino's for sponsoring this post and inspiring our beach day.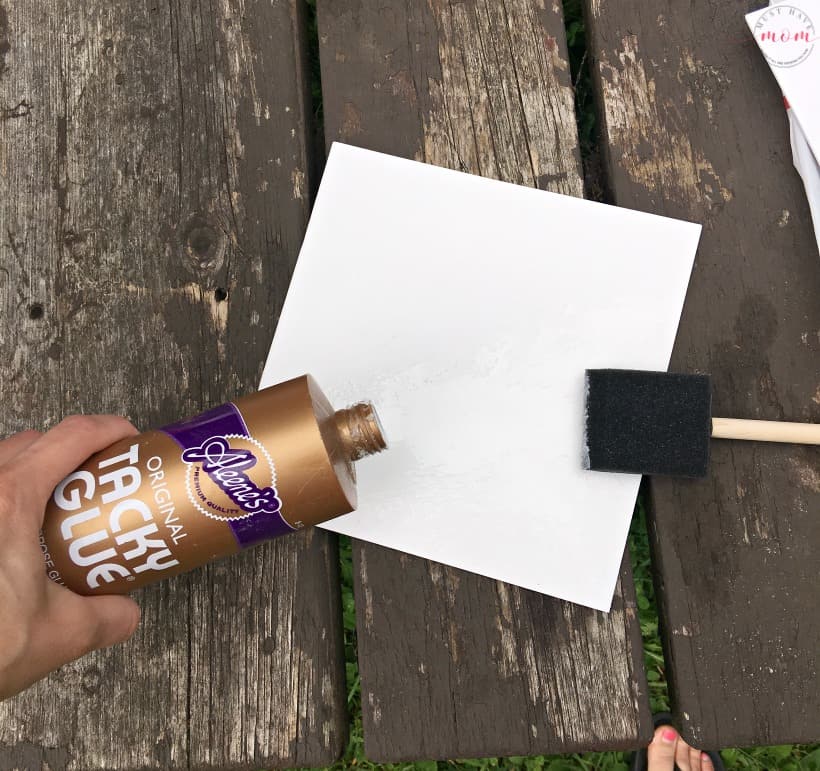 Beach Painting Activity
For this beach painting activity, you'll need a canvas or thick paper, tacky glue, sand, paint and foam paint brushes.
Begin by spreading the tacky glue across the lower half of the canvas in a triangle pattern (if you turn the square sideways so it looks like a diamond, you'll put glue on the lower half of the diamond).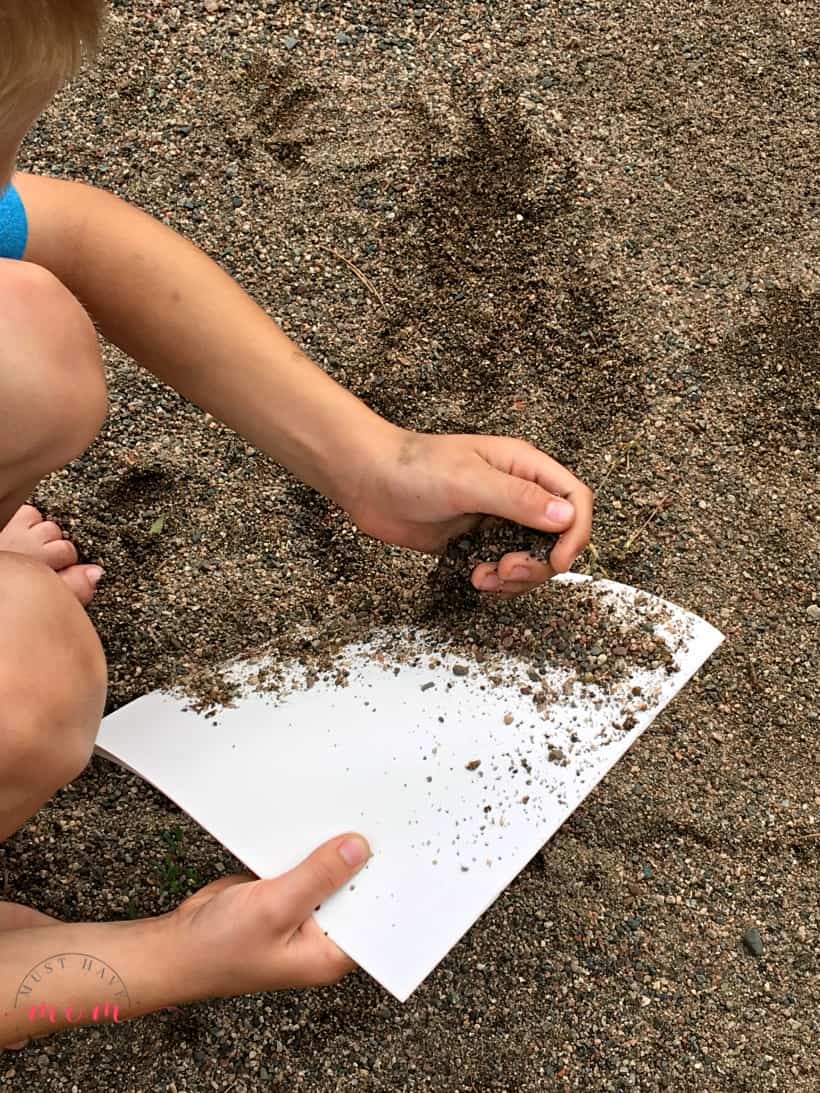 Then, have the child add sand to the canvas and shake off any excess.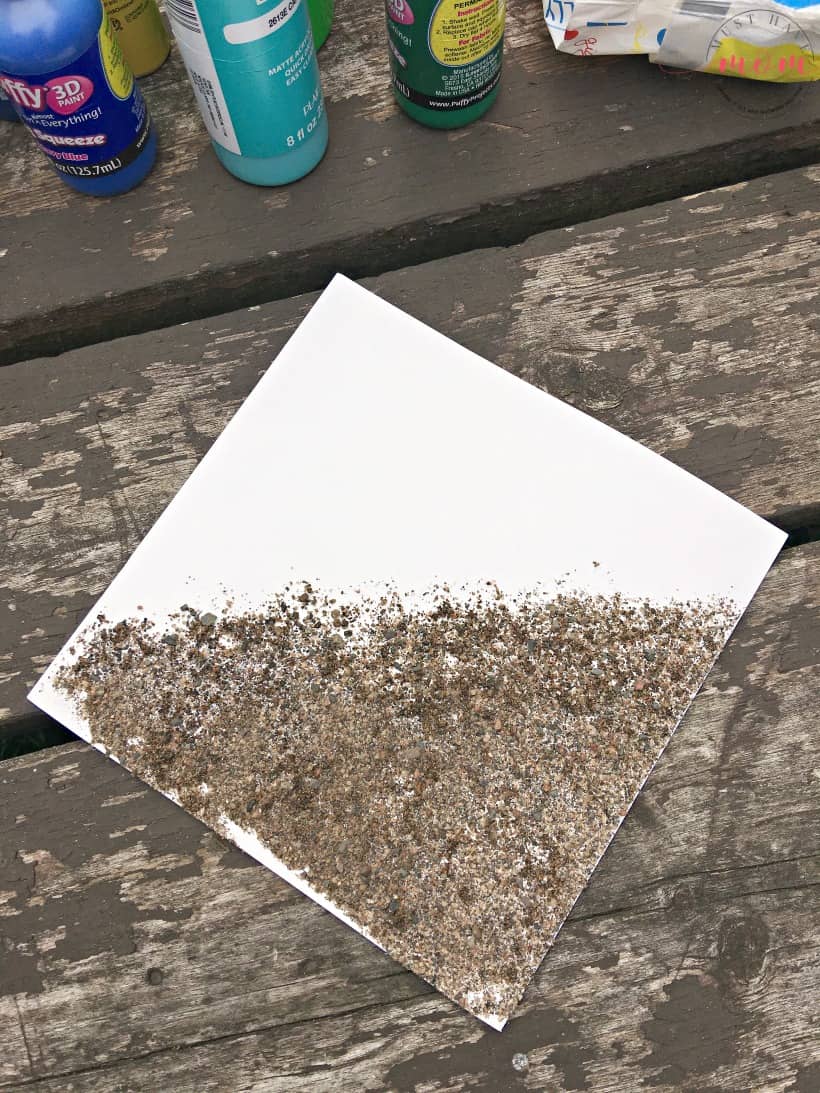 Your sand painting should look like this once you finish adding the sand.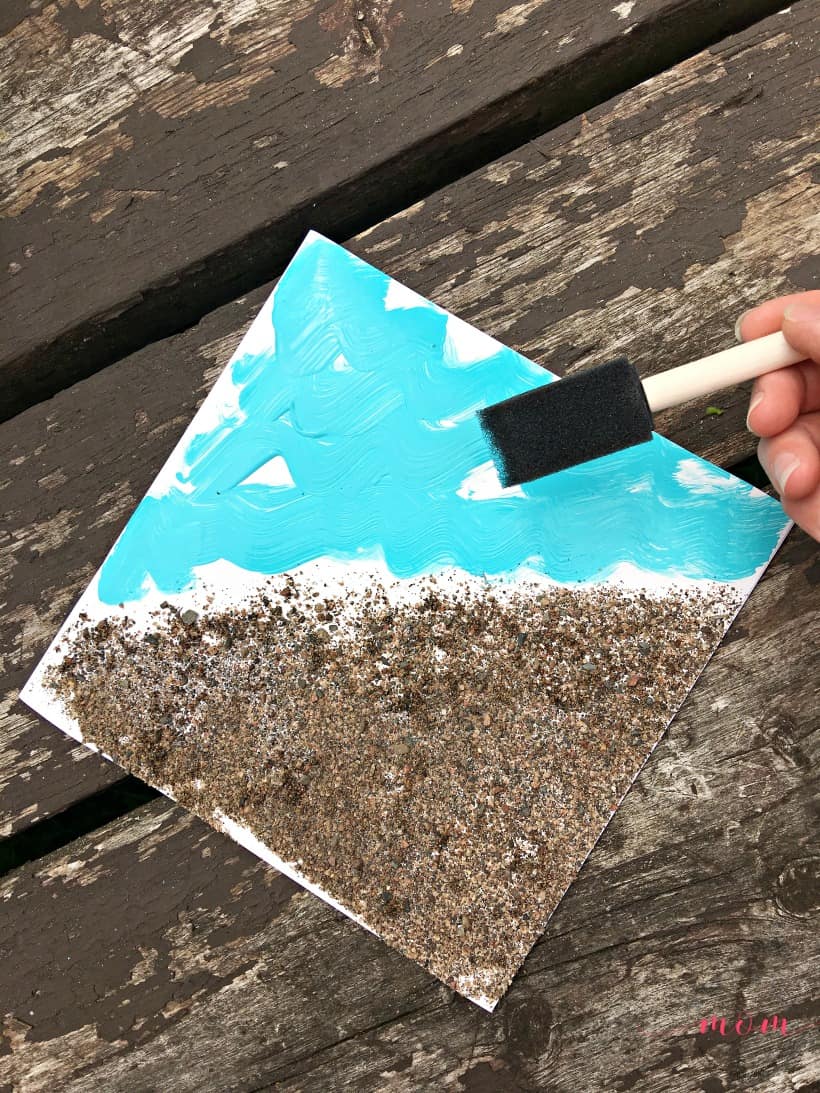 Next, use your foam brush to add blue waves to the upper half of the canvas.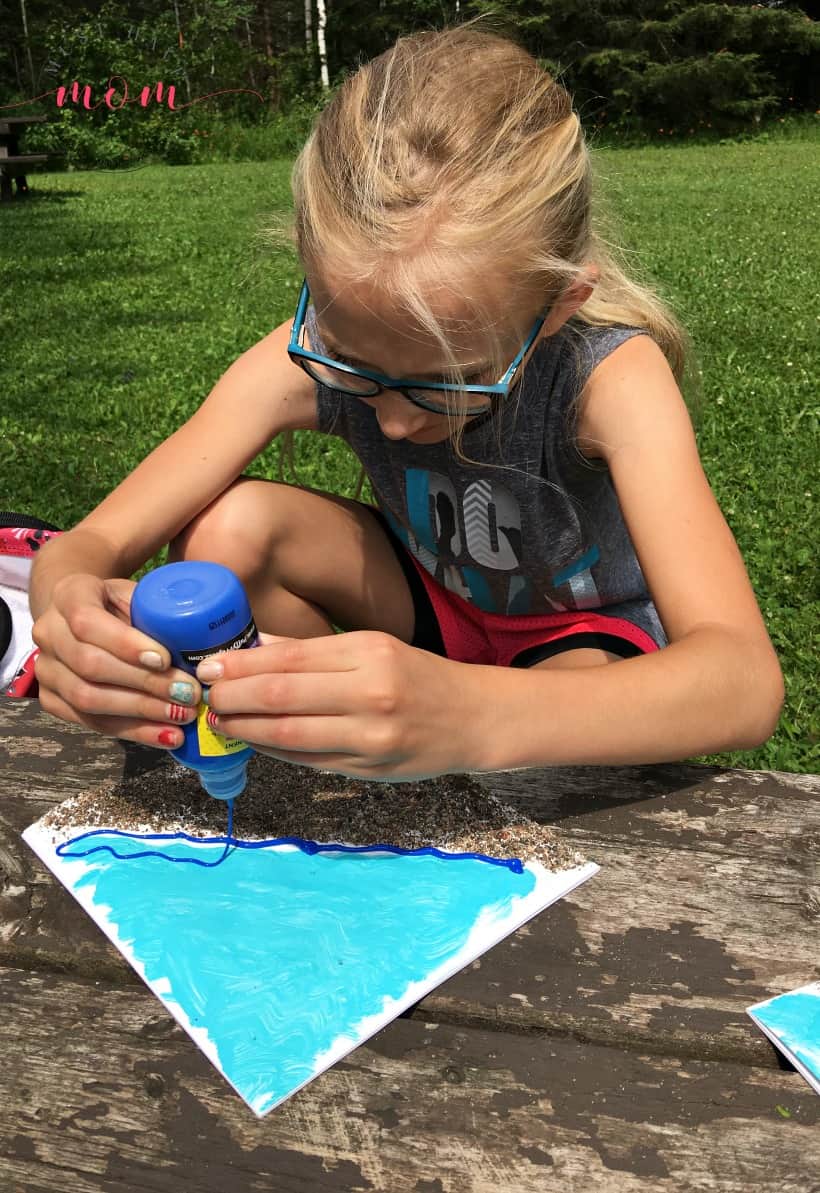 You can also use dimensional puffy paint to add texture to the water/waves.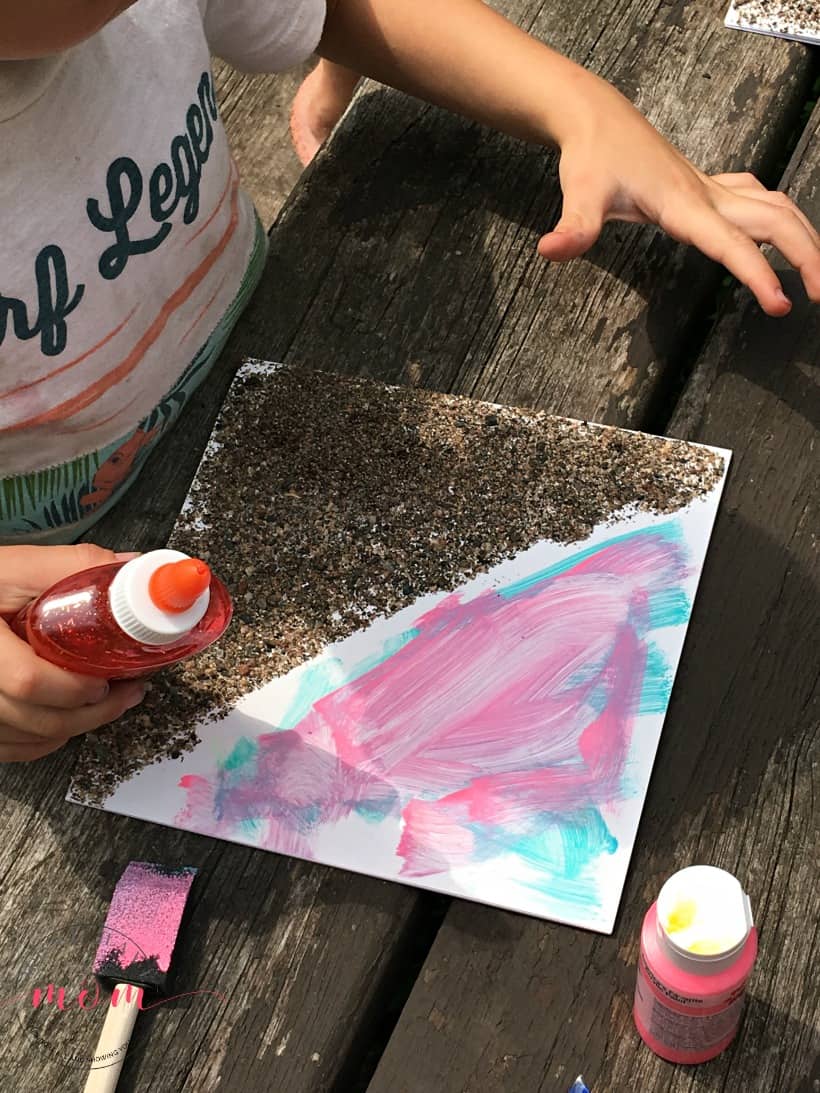 My 4-year-old decided to paint a sunset on his canvas. Let the kids get creative and paint their own interpretation of the beach scene. Allow them to dry completely before handling.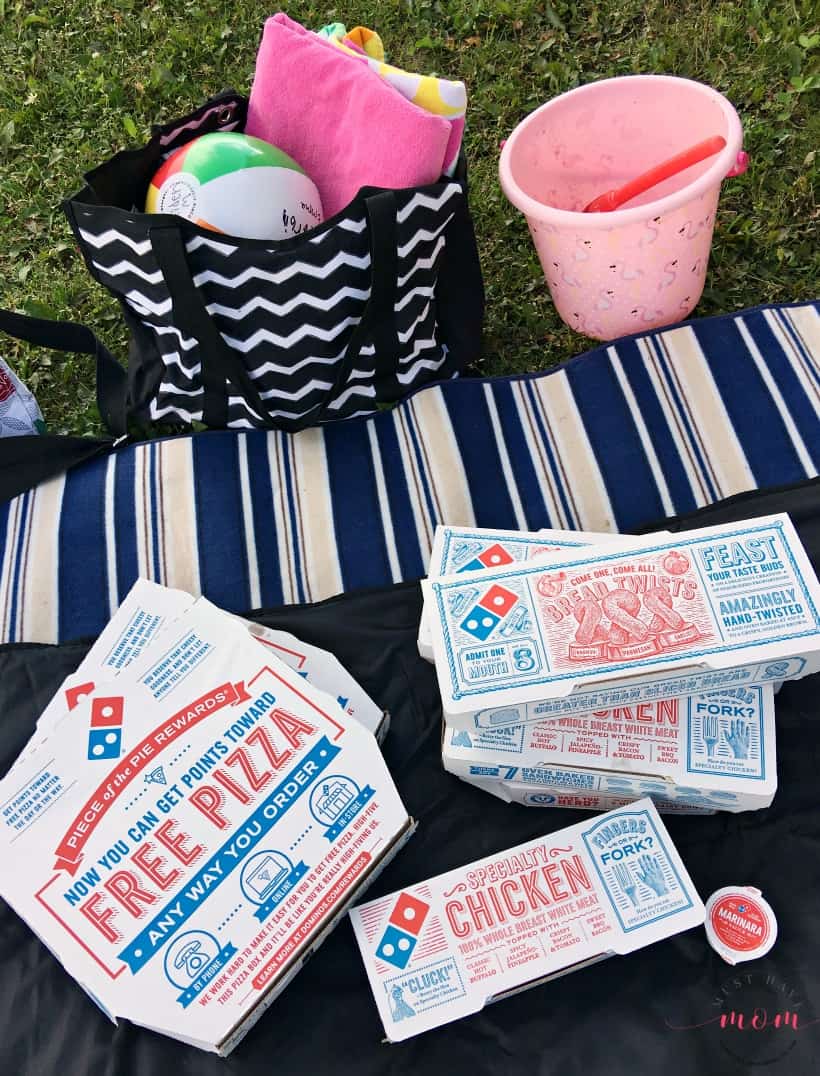 Beach Pizza Picnic
After a fun day of crafts and beach play, your family will be ready to eat! I just found out about their new Domino's Hotspots® and they allowed me to feed my family without packing a picnic lunch! Now you can order Domino's to places that don't have a traditional address – places like local parks, sports fields and beaches, as well as thousands of other unexpected locations. It is seriously the coolest thing ever!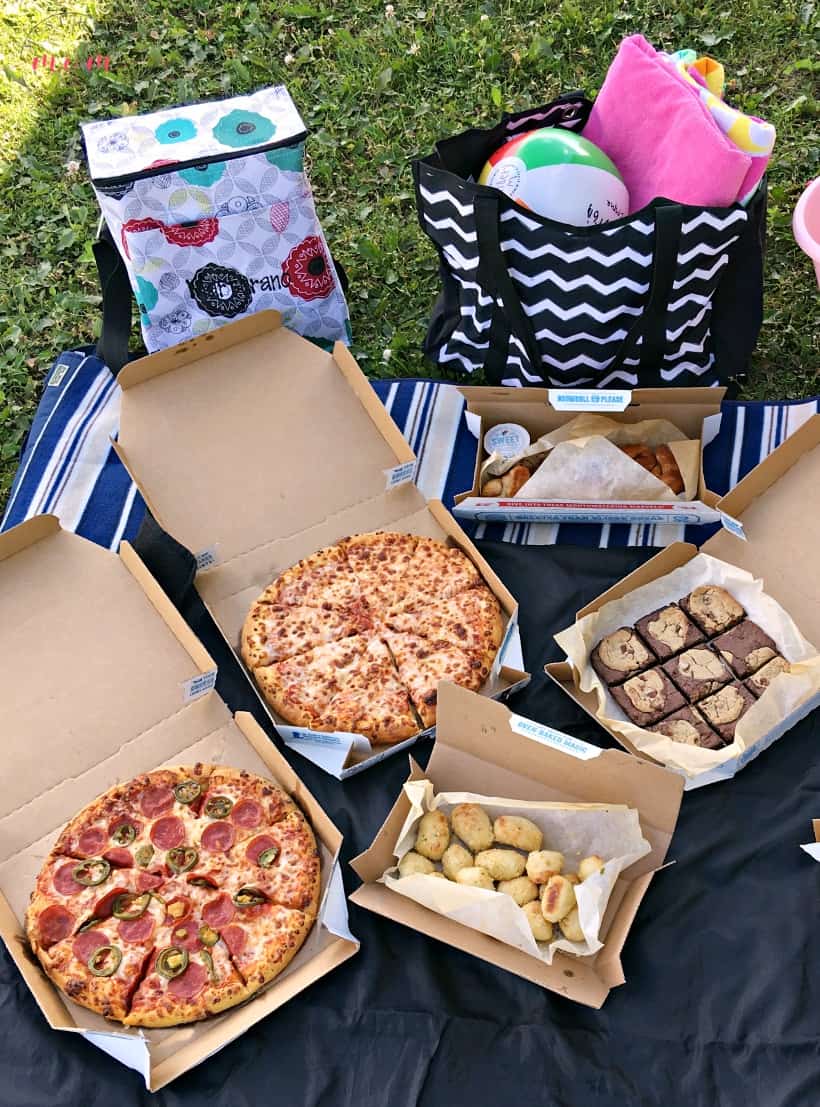 Domino's has a fantastic deal where you can mix and match different items for just $5.99 each. We made good use of this coupon and got enough food to feed an army without breaking the bank! We got a variety of pizzas, bread, chicken and dessert so everyone in our family was happy.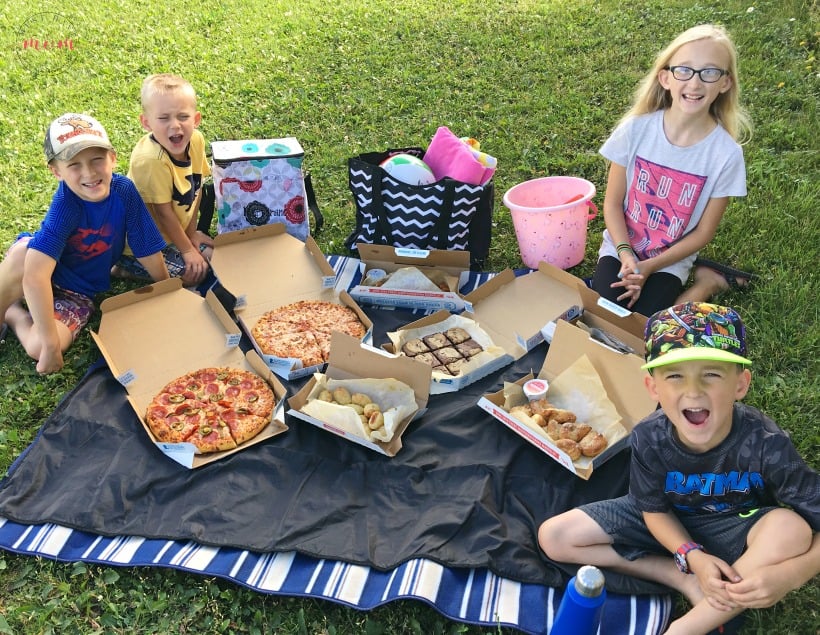 The best part is that we didn't even need to prepare food ahead of time or pack a bunch of food. We just brought a picnic blanket and that's all I had to get ready before we left.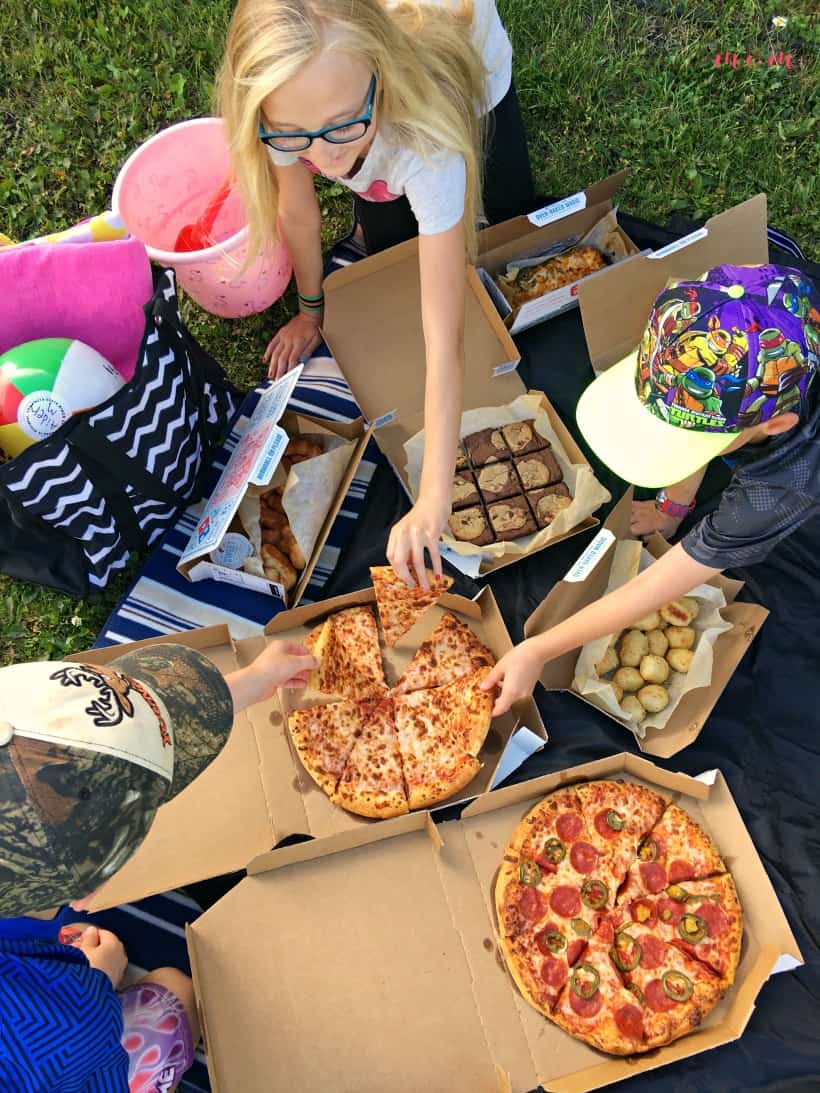 Domino's is our favorite pizza. As a family of six, it can be hard to get everyone to agree on anything, but when it comes to pizza we all agree that Domino's is the best!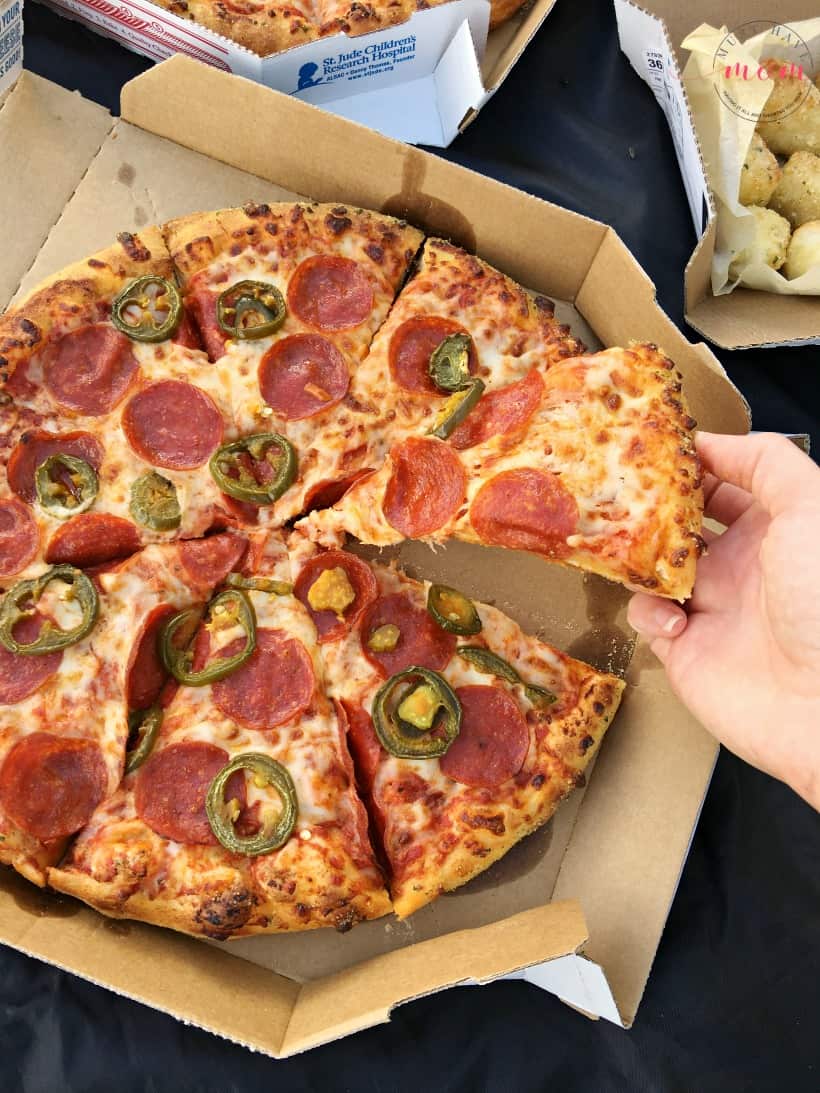 The pizza arrived at the beach hot and ready to eat. It was so delicious and cleanup was a breeze too!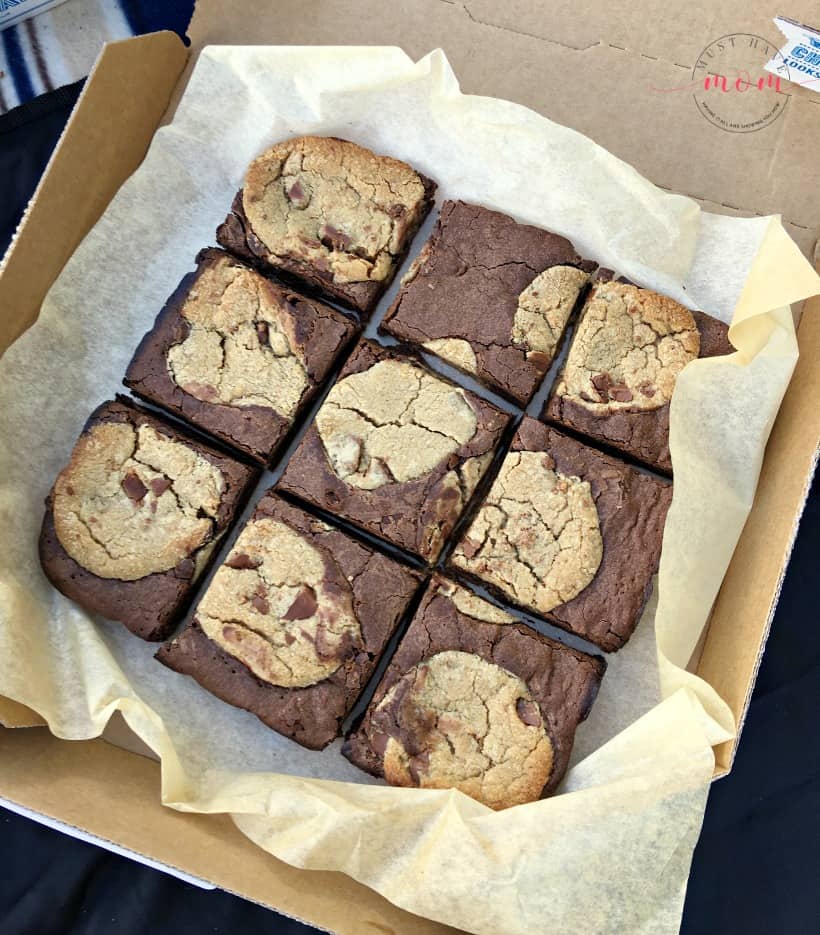 Don't forget to order dessert too! The Marbled Cookie Brownie™ is absolutely to die for and was warm when it arrived.  As a mom, I loved having the day off from cooking. I could feed my family a delicious meal and dessert without any time spent grocery shopping or preparing food. It was quick, easy and so convenient to have the pizza delivered right to the beach!
You can order Domino's delivery at any of their Domino's Hotspot locations by searching in the Domino's app or on the website. It's so easy to do! I bet this will be your go-to meal solution for beach days and a little break from the daily grind of meal prep and feeding the family!
Pin Beach Painting Activity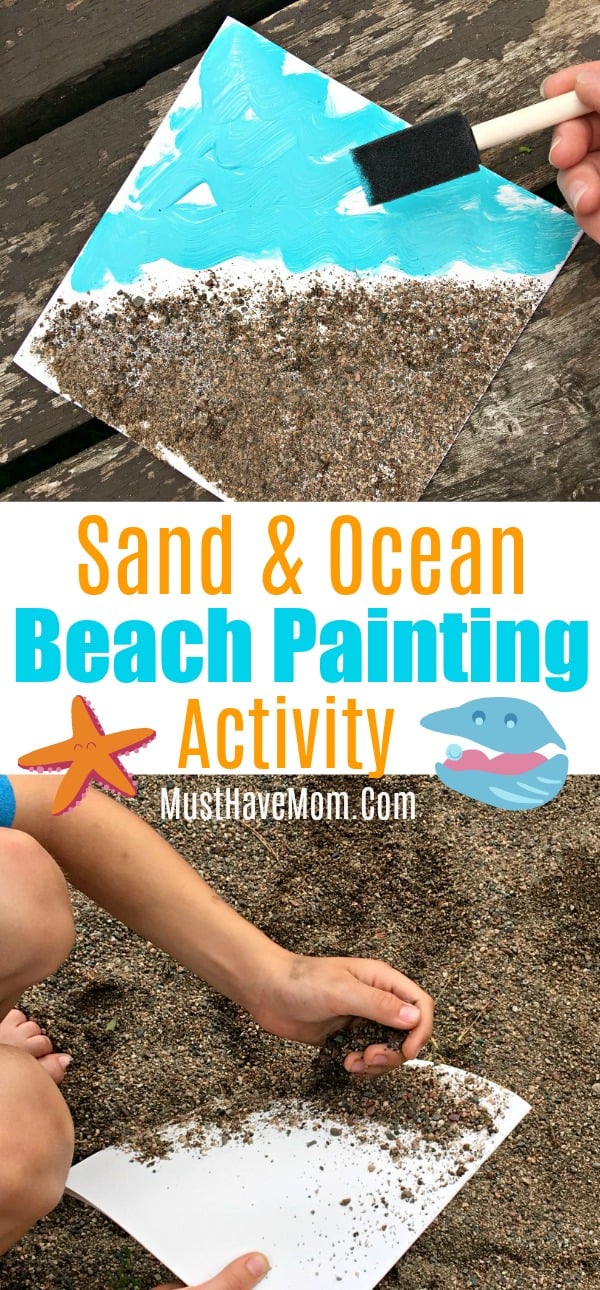 This is a sponsored post written by me on behalf of Domino's.