Grab this free summer bucket list for kids printable and keep the kids entertained with these 32 fun ideas! This is SO much fun and such a hot trend right now. No more boredom!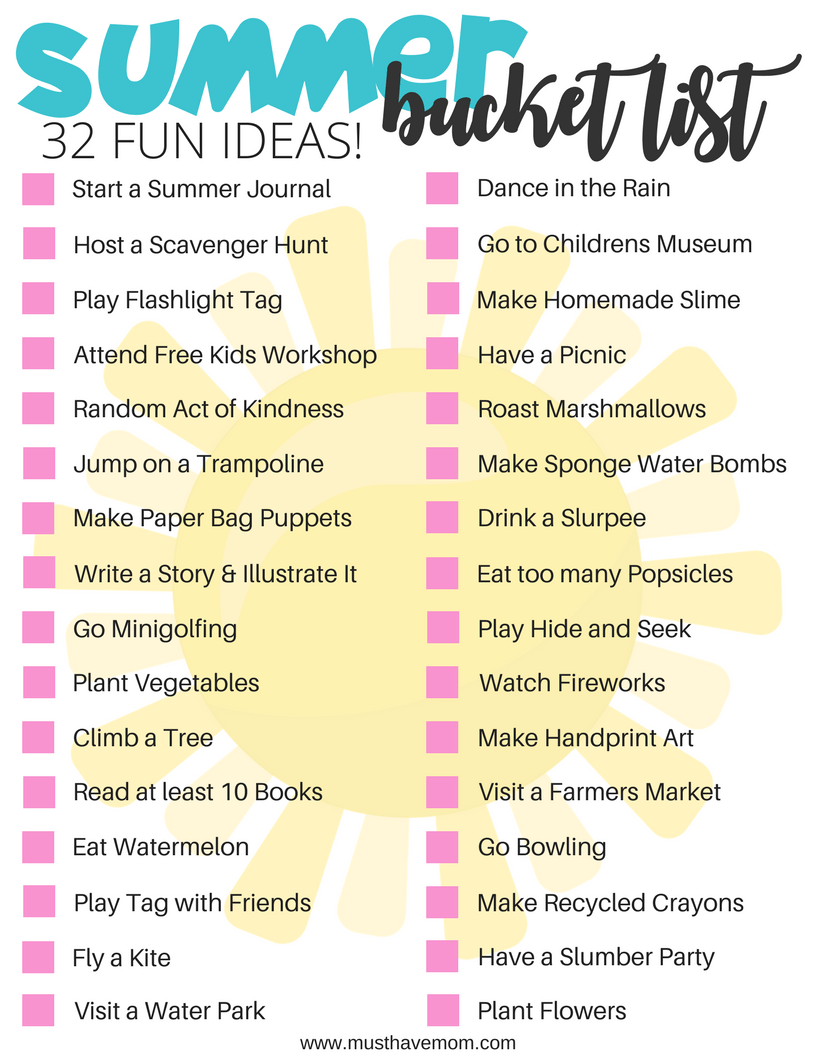 Summer Bucket List For Kids
Summer vacation can be a TON of fun…or….it can be really boring after 3 days. How many parents already have kids complaining of boredom? Raise a hand. I hear ya. Print off my free summer bucket list for kids and kick boredom to the curb! Vow to complete these 32 fun activities this summer!
Start a Summer journal: Try this free printable travel journal version
Host a scavenger hunt
Play flashlight tag
Attend a free kids workshop (need ideas? Try Home Depot for free kids workshops!)
Do a random act of kindness
Jump on a trampoline
Make paper bag puppets (or try these finger puppets out of mismatched mittens)
Write a story and illustrate it
Go mini golfing
Plant vegetables
Climb a tree
Read at least 10 books
Eat watermelon
Play tag with friends
Fly a kite
Visit a waterpark
Dance in the rain
Go to a children's museum
Make homemade slime
Have a picnic (or a doll picnic)
Roast marshmallows
Make sponge water bombs
Drink a slurpee
Eat too many popsicles
Play hide and seek
Watch fireworks
Make handprint art
Visit a farmer's market
Go bowling
Make recycled crayons
Have a slumber party
Plant flowers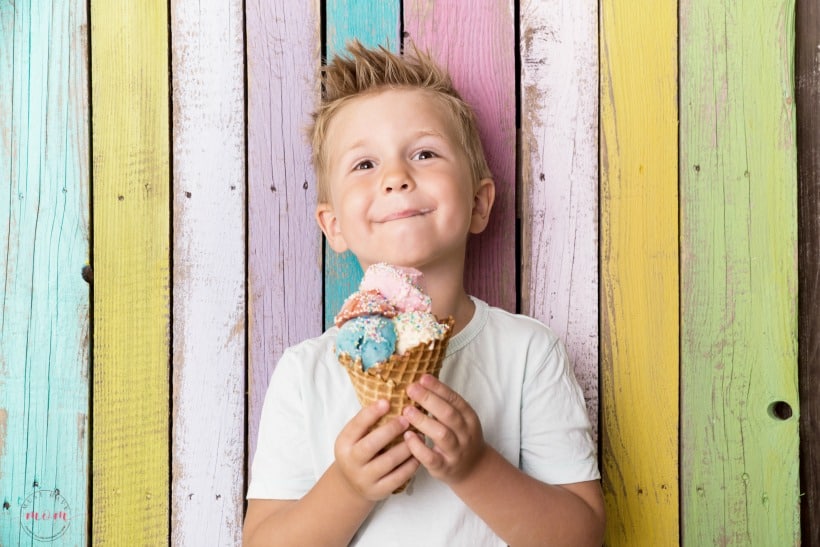 So get started on your summer bucket list for kids!! Which one will you do first? Maybe you've already done a few! Print off the summer bucket list for kids and start checking them off as you complete them! Which one was one of your favorite activities to do as a child? I personally loved roasting marshmallows and it is STILL one of my favorite things to do in summer! I'm a HUGE s'mores fan 🙂
Pin This Summer Bucket List For Kids: