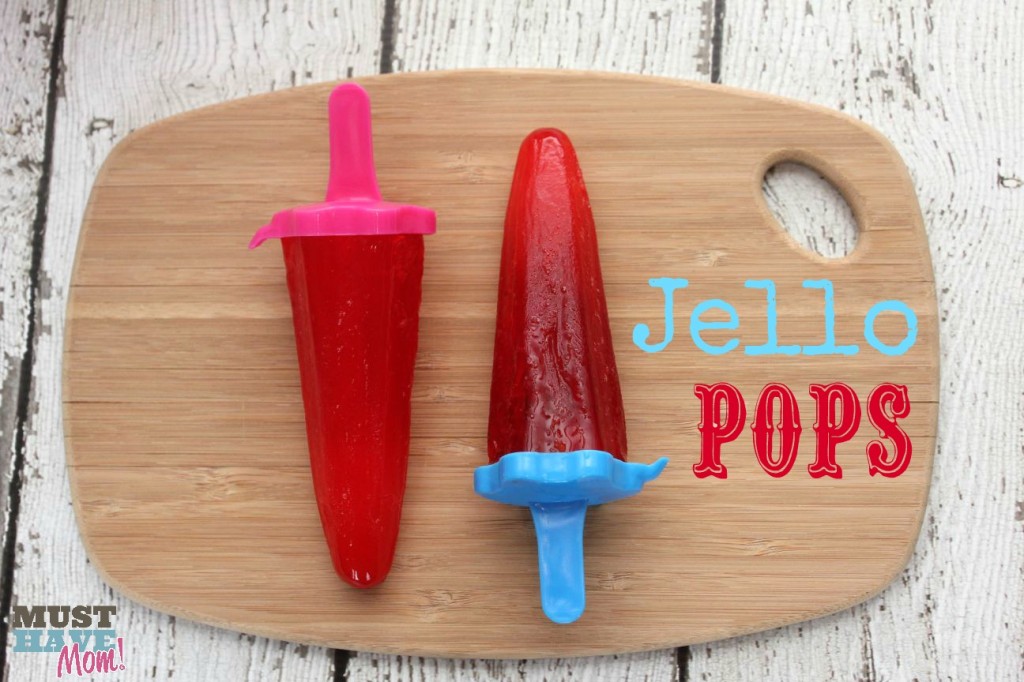 One memory I have from my childhood is my mom making Jello Pops. They were my favorite! She had these Tupperware molds that she made them in and it was such a treat when we got to have them. The texture of these Jello popsicles is so fantastic. They are unlike regular ice pops and the flavor is amazing. They are really quick and easy to make and even easy enough for the kids to help.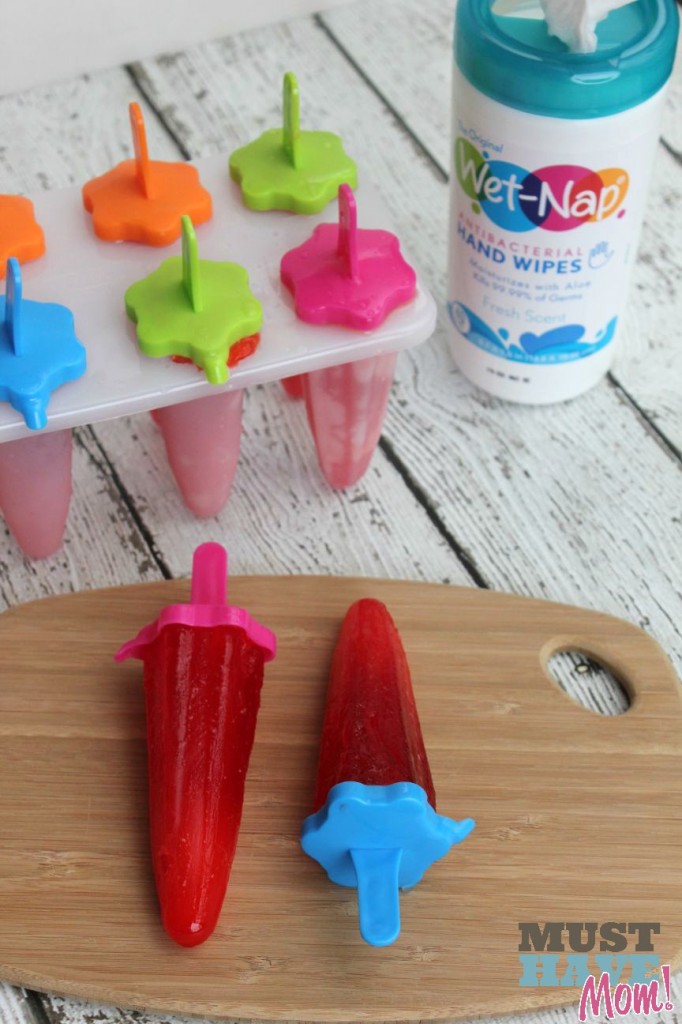 MY LATEST VIDEOS
All you need to make Jello pops is a 3 oz pack of Jell-O, 1 packet of unsweetened Kool-Aid, sugar and water. First bring 2 cups of water to boiling. I put mine in the microwave for 4-5 minutes until boiling. Then stir in the Jell-O, Kool-Aid and sugar until dissolved. Add the cold water and then pour into molds. Freeze 4-6 hours until solid.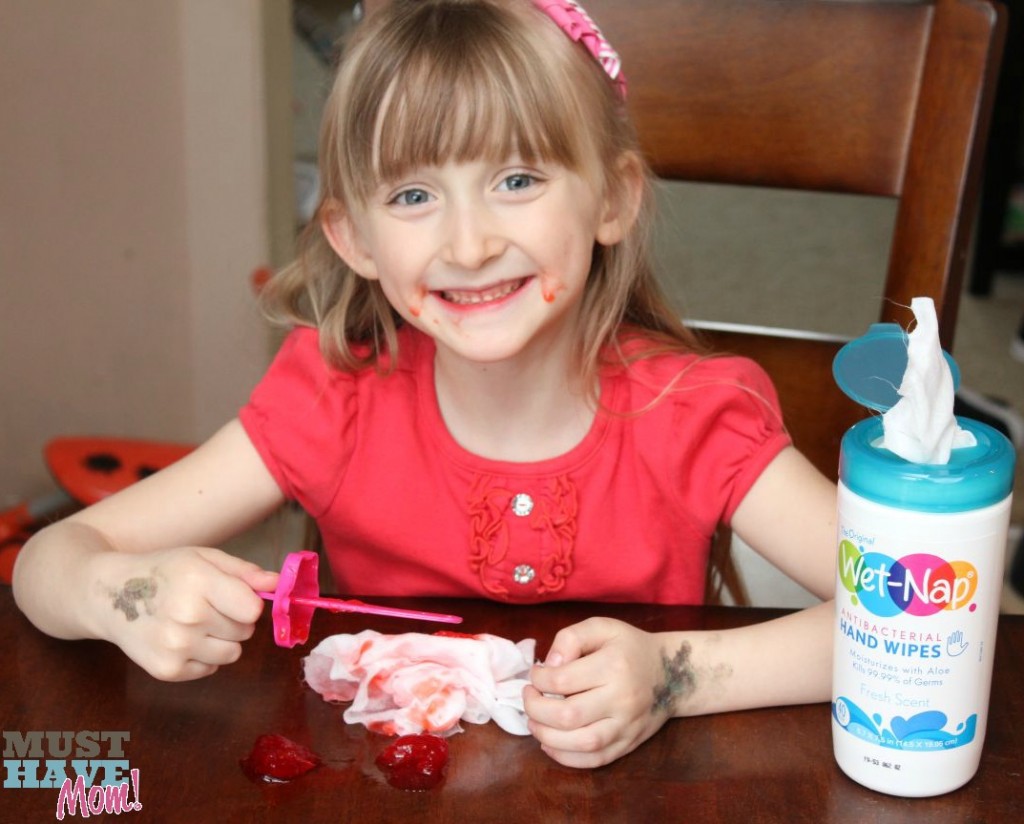 Danika made quite the mess with her Jello pop! She was so excited to eat them that we took them out of the freezer a bit early so they melted fast! Luckily I had a canister of Wet-Nap wipes nearby so she could clean up easily all by herself.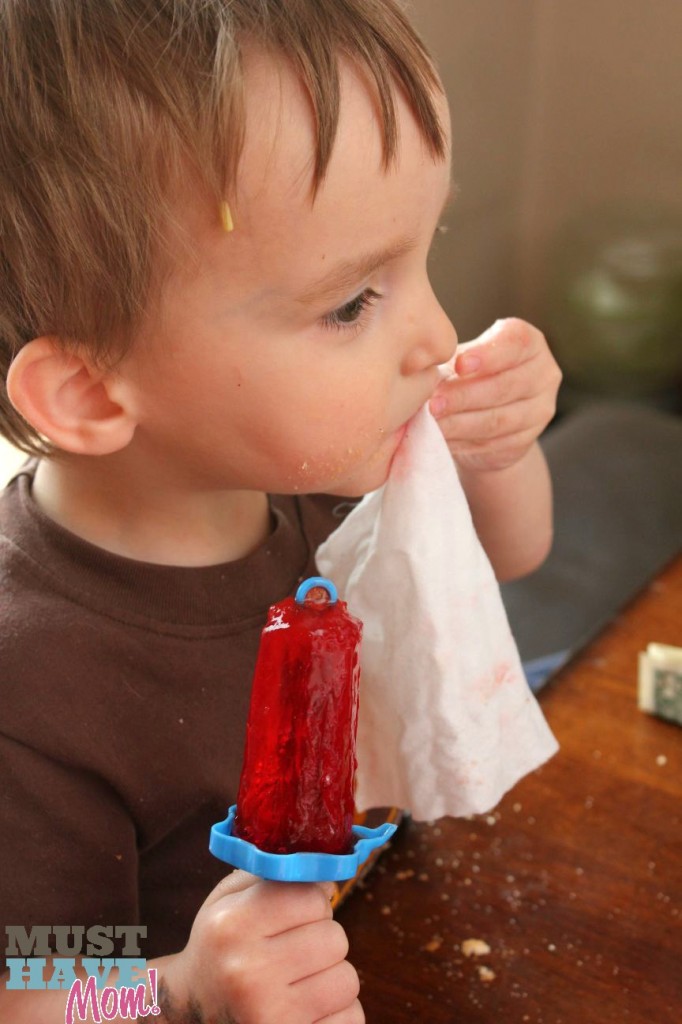 Carson is by far my messiest little guy. My husband jokingly calls him Pigpen from Charlie Brown because he is ALWAYS a mess no matter how "clean" the treat may be. One thing he loves though is to have his own wipes. He is 2 years old so of course he can do EVERYTHING by himself (whether he is actually able to or not) and likes to clean himself up. Having Wet-Nap wipes around makes my life a lot easier. When he is done eating I just tell him to grab a Wet-Nap and wash up. He gets to wash up all by himself and my bathroom doesn't end up flooded as a result.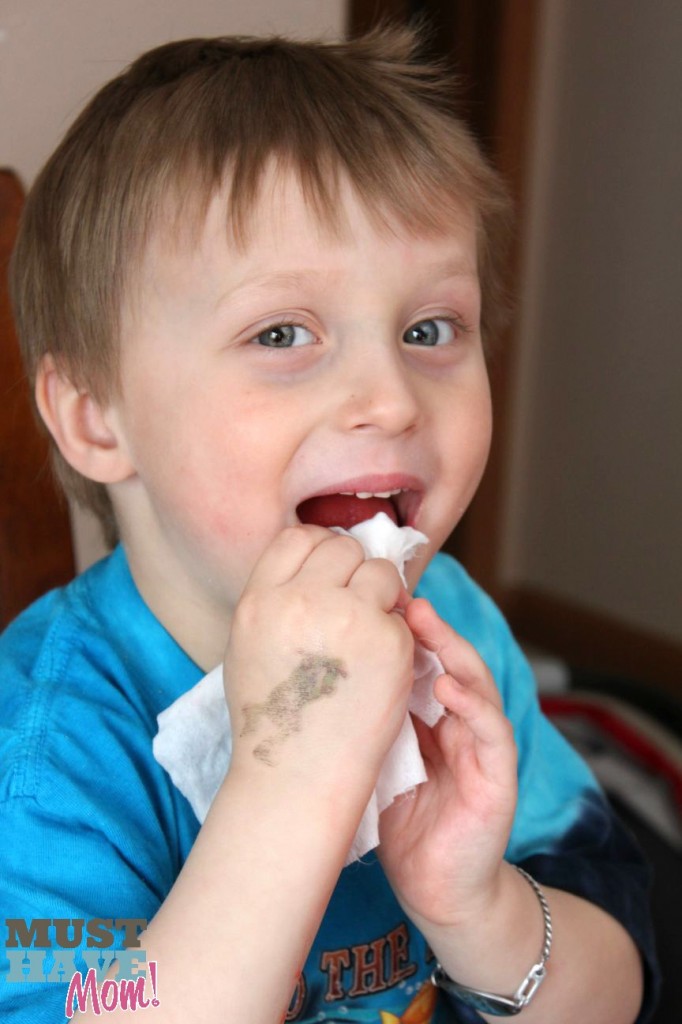 Aiden is my sensitive little guy and is full of allergies. Some baby wipes contain a chemical ingredient called methylisothiazolinone (MI) which Aiden is allergic to. It causes a red, scaly rash and we cannot use those wipes on him. I'm really happy that Wet-Nap products do not contain MI and Aiden can safely use them! They are fantastic for on the go and have replaced baby wipes in our vehicle.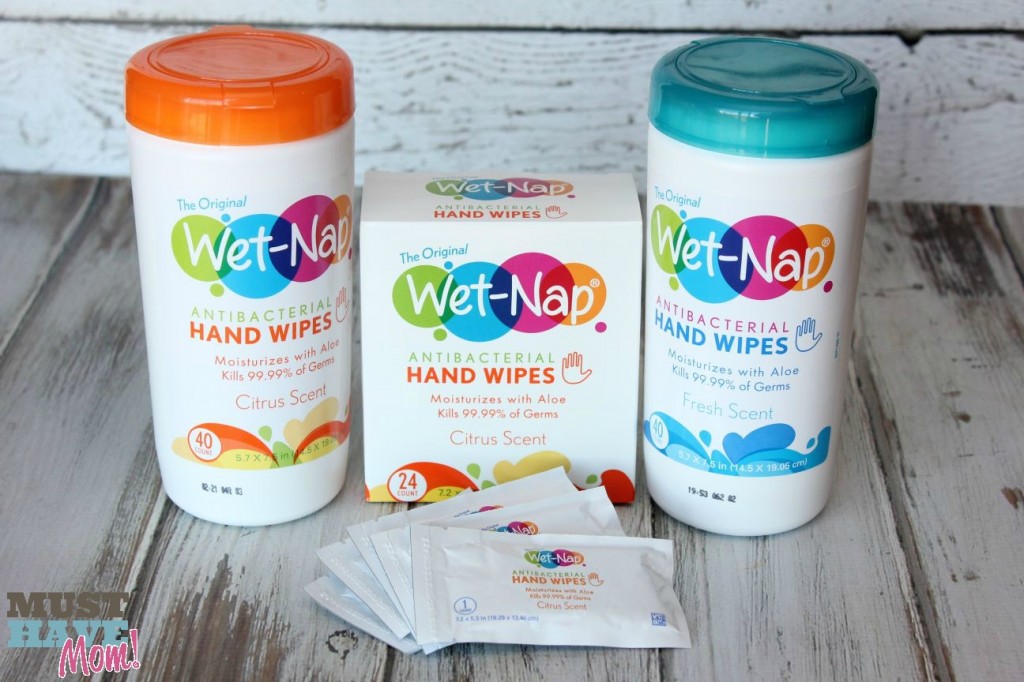 Wet-Nap products come in a full range of sizes and scents. You can get them in canisters or individually packed wipes which are perfect for purses and diaper bags. We always keep a canister in the car to wash hands before and after eating and clean up messes on the go.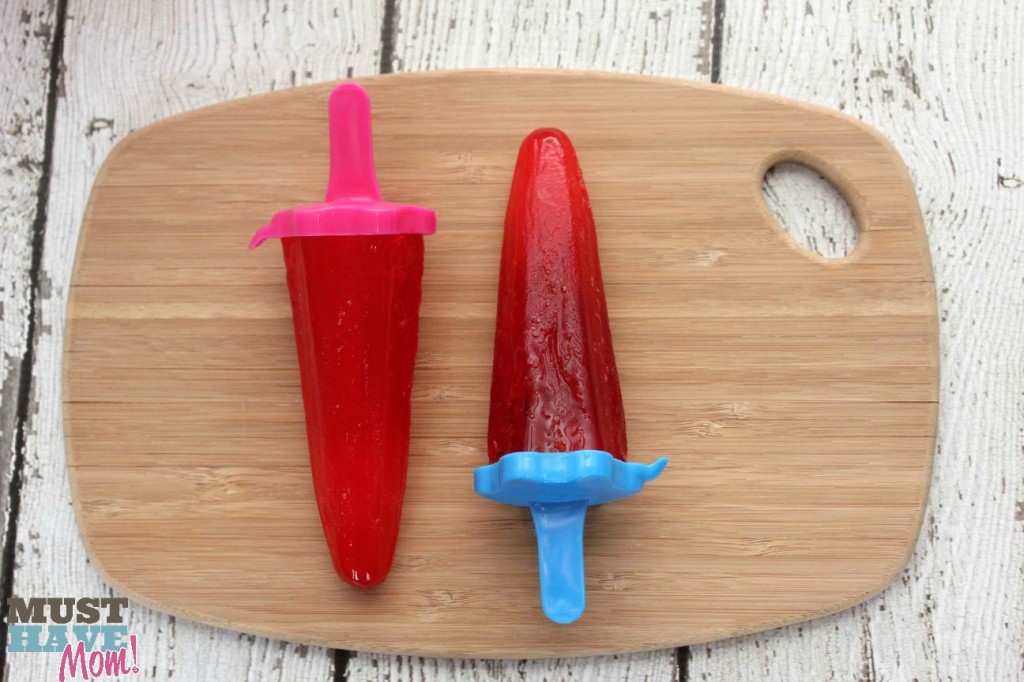 Sarah | Must Have Mom
Yields 12
Jello Pops Recipe
Easy, homemade Summer treat using Jell-O and Kool-Aid
10 minPrep Time
5 minCook Time
15 minTotal Time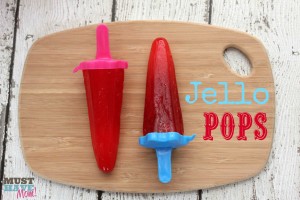 Ingredients
1 (3 oz) package of any flavor Jell-O
1 pack unsweetened Kool-Aid, any flavor
3/4 Cup sugar
2 Cups boiling water
2 Cups cold water
Instructions
In a pitcher combine Jell-O, Kool-Aid, Sugar and boiling water (I boil my water in the microwave for 4-5 minutes).
Stir until completely dissolved.
Add cold water and pour mixture into popsicle molds.
Freeze 4-6 hours until solid.
Enjoy!
7.6.7
215
https://musthavemom.com/jello-pops-recipe-homemade-summer-treats/
What do your kids make big messes with?