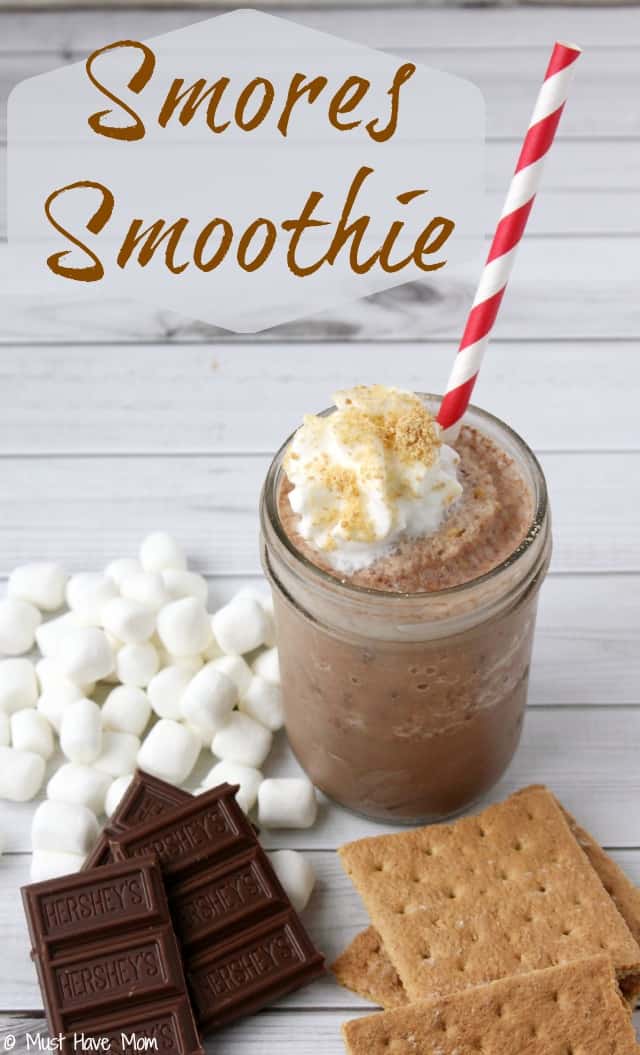 Summer means it's time for the return of a classic Summertime treat. A treat that spans generations and quickly transports you back in time to lazy Summer nights gathered around a bonfire. I'm talking about smores!! I LOVE smores and when Summertime hits I look for any excuse to sneak smores into just about anything. My smoothies are no exception and if you are looking for a cool treat to cool off with then try this smores smoothie recipe!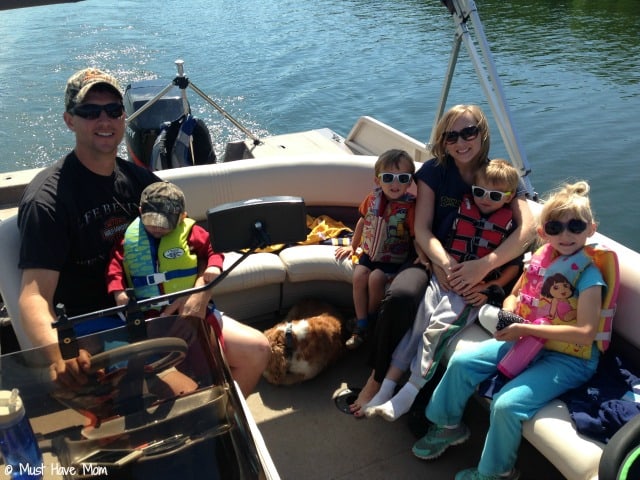 We have been spending as much time as possible on our boat this Summer. Our whole family loves the boat. We go boating and pull the kids on the tube, my husband water skis and wakeboards, we put around and eat snacks, the kids bring toys along, it's a blast!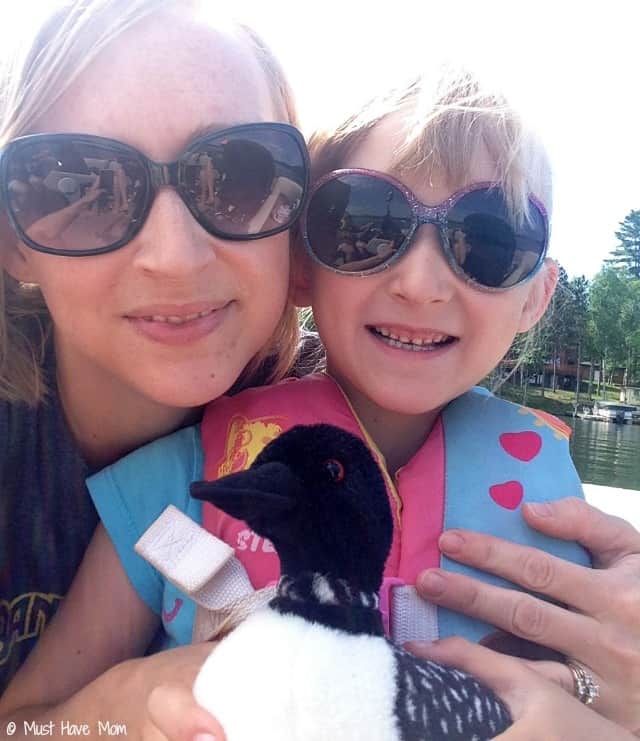 We love to be on the lake all day long! Our boat is a lot of fun because it has a ton of storage and has a flat floor where the kids can throw out a blanket and play with their toys.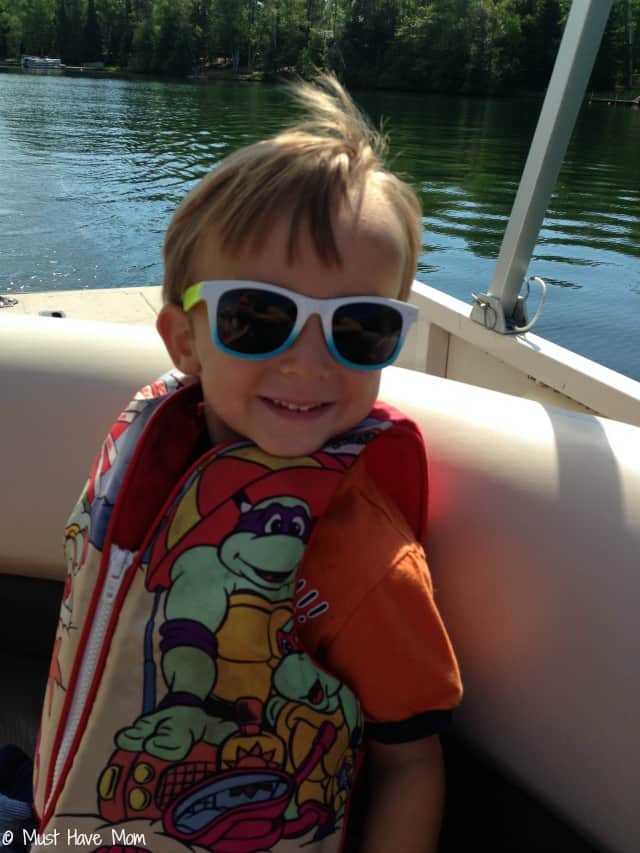 I love activities that create lifelong memories and this is definitely one of those things my kids will always remember. No matter what you enjoy doing, create family memories together this Summer!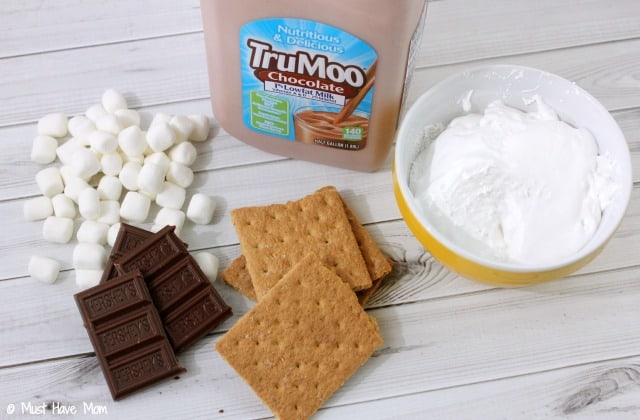 When we get back from boating we are generally all hot and hungry. I love to make these Smores Smoothies to cool down and enjoy a treat! The kids always ask for them too! You'll need one cup of TruMoo Chocolate Milk, two cups of crushed ice, one whole graham cracker, a scoop of marshmallow fluff and three squares of a chocolate bar. Put it all in the blener, except for the graham cracker, and blend until slushy. Then stir in the crushed graham cracker crumbs.
I specifically recommend using TruMoo Chocolate Milk in this smoothie for a few reasons. Smoothies made with TruMoo Chocolate Milk are a great source of protein, it is made with fresh white milk that is sourced from your local dairy, pure cocoa, and just enough natural sugar to make it taste great. That means it contains no high fructose corn syrup and no artificial growth hormones, you can feel great about serving it to your whole family—and enjoying it yourself!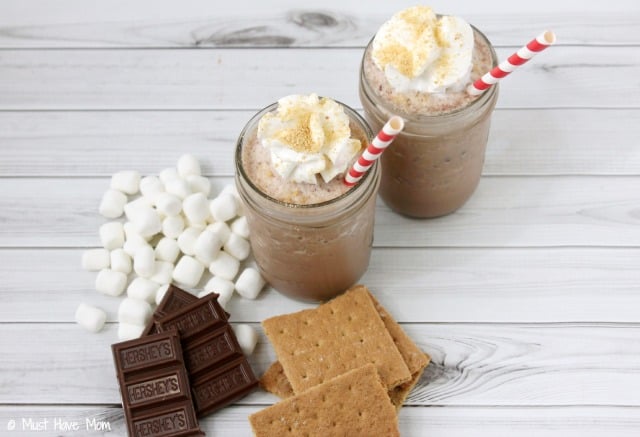 Then I top with whip cream and sprinkle a little graham cracker crumbs on top to make it look fancy. Pop a straw in and serve!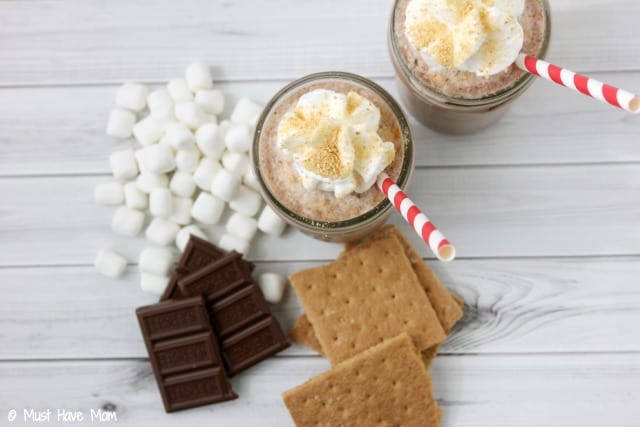 These are so easy and quick to make! The whole family loves cooling off with these on warm Summer days!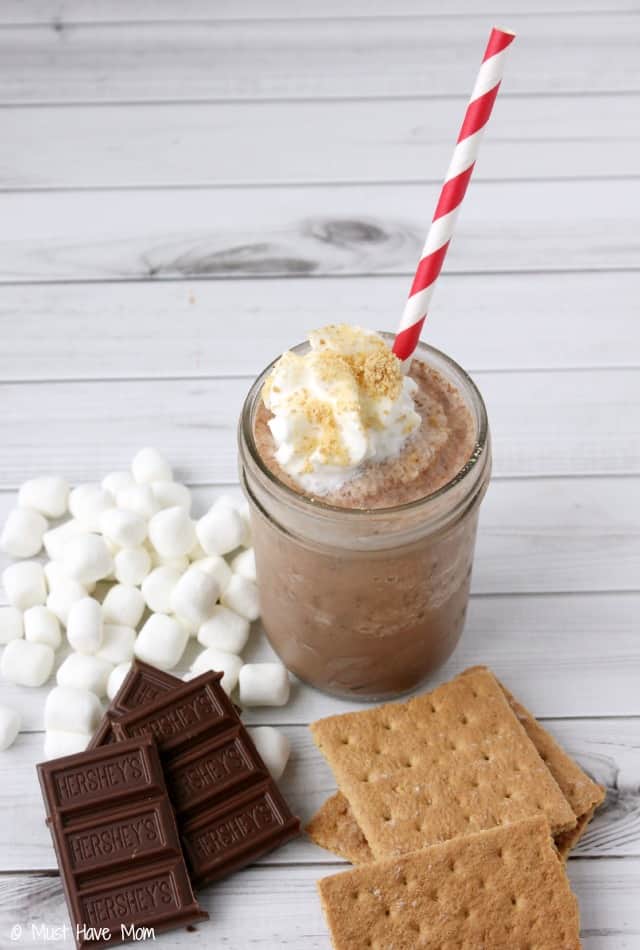 Print off the recipe below and make sure you share it on Facebook and pin it for later!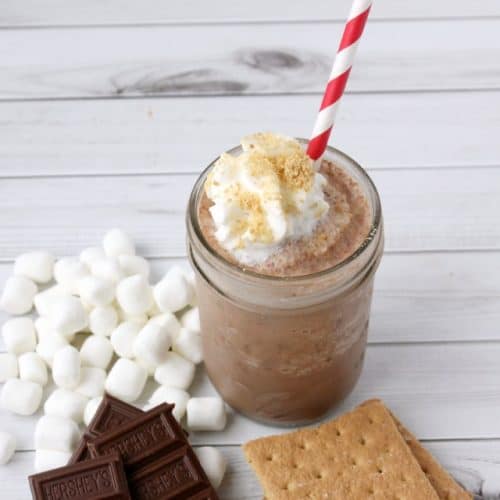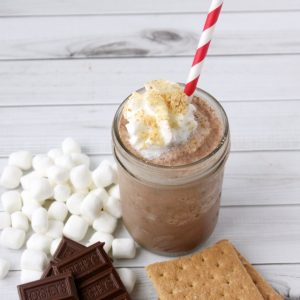 Smores Smoothie Recipe
Smoothie recipe that tastes like Smores!
Ingredients
1

Cup

TruMoo Chocolate Milk

2

Tbsp

Marshmallow Fluff

2

Cups

Crushed Ice

3

Squares of a Chocolate Candy Bar

1

Whole Graham Cracker
Instructions
In a blender combine TruMoo Chocolate Milk, marshmallow fluff, crushed ice, and candy bar pieces and blend until slushy.

Then crush the graham cracker into crumbs and stir in. Reserve a sprinkling to top your smoothie with.

*Optional: Top with whipped cream and sprinkle leftover graham cracker crumbs on top.

Serve immediately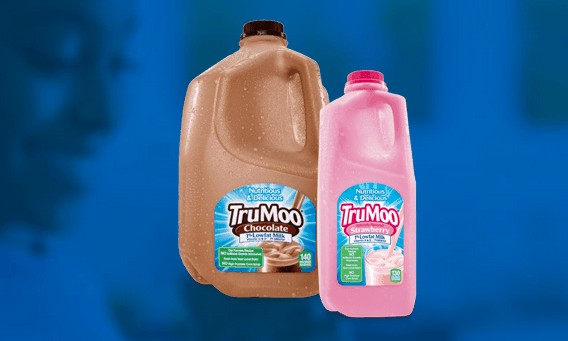 TruMoo Chocolate Milk is available in the dairy case at grocery and convenience stores nationwide. TruMoo is also available at Wendy's locations from coast to coast!
What is your favorite way to drink TruMoo?