Juicing Recipes for Detox and Weight Loss!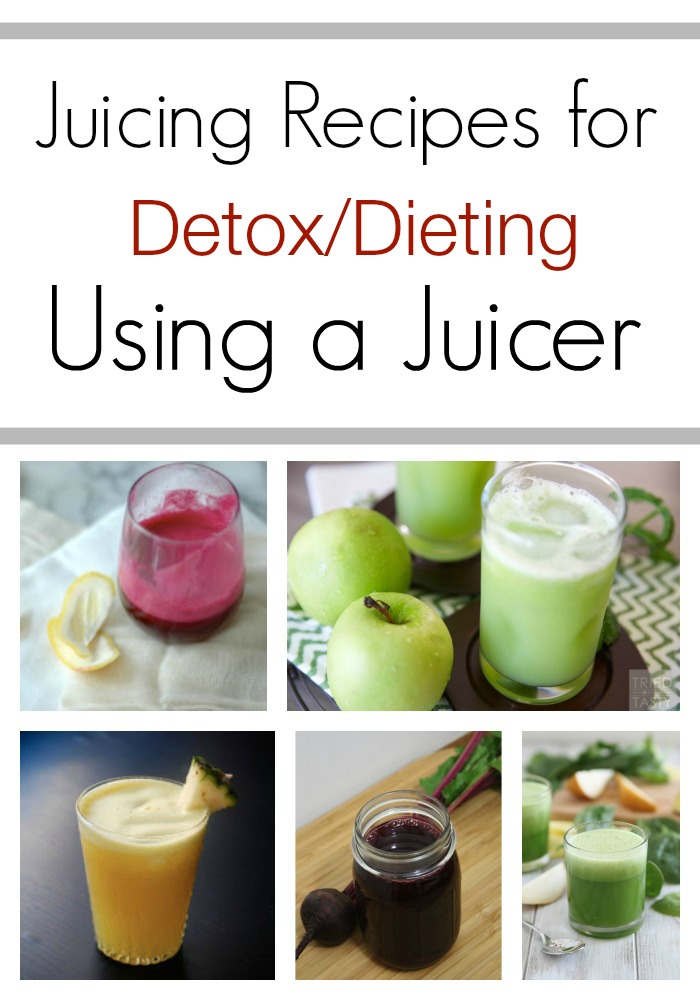 I am so excited about my new VonShef Juicer and I have been busy whipping up all sorts of different recipes. To kick off the New Year I'm ready to do some juicing recipes for detox and weight loss. I'm breastfeeding and not "dieting" but trying to make healthier choices when I eat rather than devouring a bag of chips. These are the perfect pick me up when the afternoon lag kicks me in the butt. Here are 15 recipes you should try for juicing to detox and juicing to aid in your dieting.
1. Detox Juice from My Whole Food Life
2. Purple Rain Detox from Natural Thrifty
3. Green Apple Energizer from Tried and Tasty
4. Pineapple Ginger Paradise from Delish
5. Beet, Apple and Lemon Tonic from Green Lemonade
6. Pear Spinach Detox Juice from HelloNatural
7. Ginger Cucumber Detox from Louisiana Bride
8. Super Yellow Juice from Nosh and Nourish
9. Rooted Detox Juice from Edibly Educated
10. Carrot Orange Turmeric Juice from Yummy Mummy Kitchen
11. Apple Celery Juice from Healthy Juice Recipe
12. Carrot Apple Ginger Juice from The Corner Kitchen on The Roasted Root
13. Everyday Detox Juice from The Chalkboard
14. Cranberry Pomegrante Detox Juice from Healthy Blender Recipes
15. Cool Cabbage Juice Recipe from JustOnJuice
Be sure to hop over and grab my free weight loss printable too so you can keep track of your weight loss results if you are dieting. Plus you'll want to check out the scale I am using as it has loads of info it can give you about your water weight, BMI and lots more. It's really cool!
If you are just getting started juicing then congrats, it's a lot of fun! If you are looking for a juicer then check out the one I use.
I would LOVE if you would share YOUR favorite juicing recipe in the comments! I'll be giving them a try and sharing my favorites. Please share with me!!