Chocolate Banana Oatmeal Smoothie Recipe – Kid Friendly, Nut Free, Protein Packed!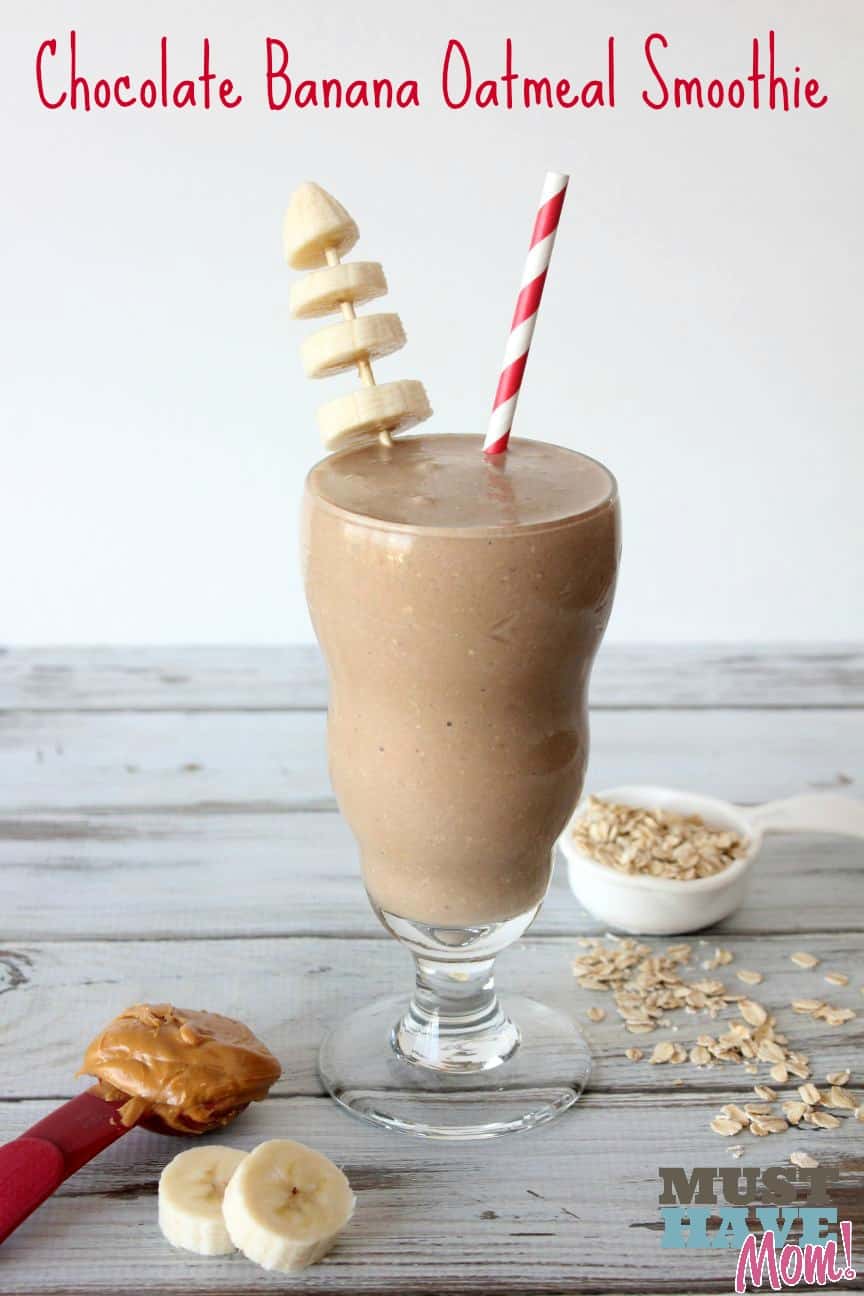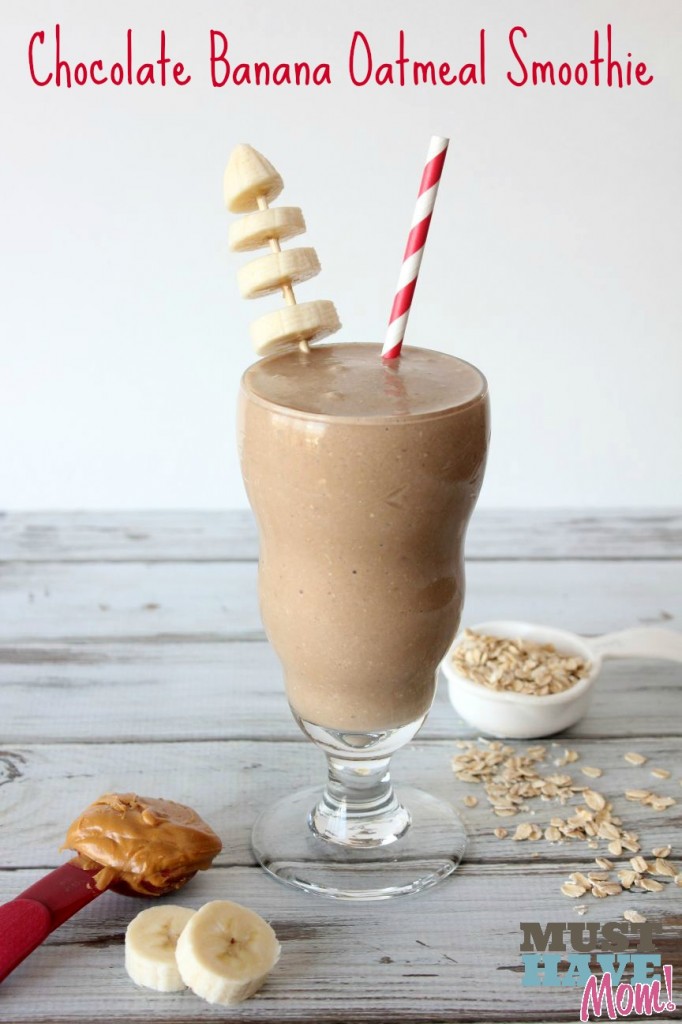 Mornings with four kids are hectic at best. Everyone needs something, everyone is hungry and I have a huge list of tasks to accomplish in a short amount of time. That's why protein packed breakfast smoothies are a favorite around here! I love them and my kids love them. They are perfect for those mornings when everyone is flying out the door with no time for breakfast and equally perfect for less hectic mornings when my kids all sit at the table and eat. We have a completely nut free house due to Aiden's peanut allergy so finding peanut free protein smoothie recipes can be a challenge. This chocolate banana oatmeal smoothie recipe is one of our favorites!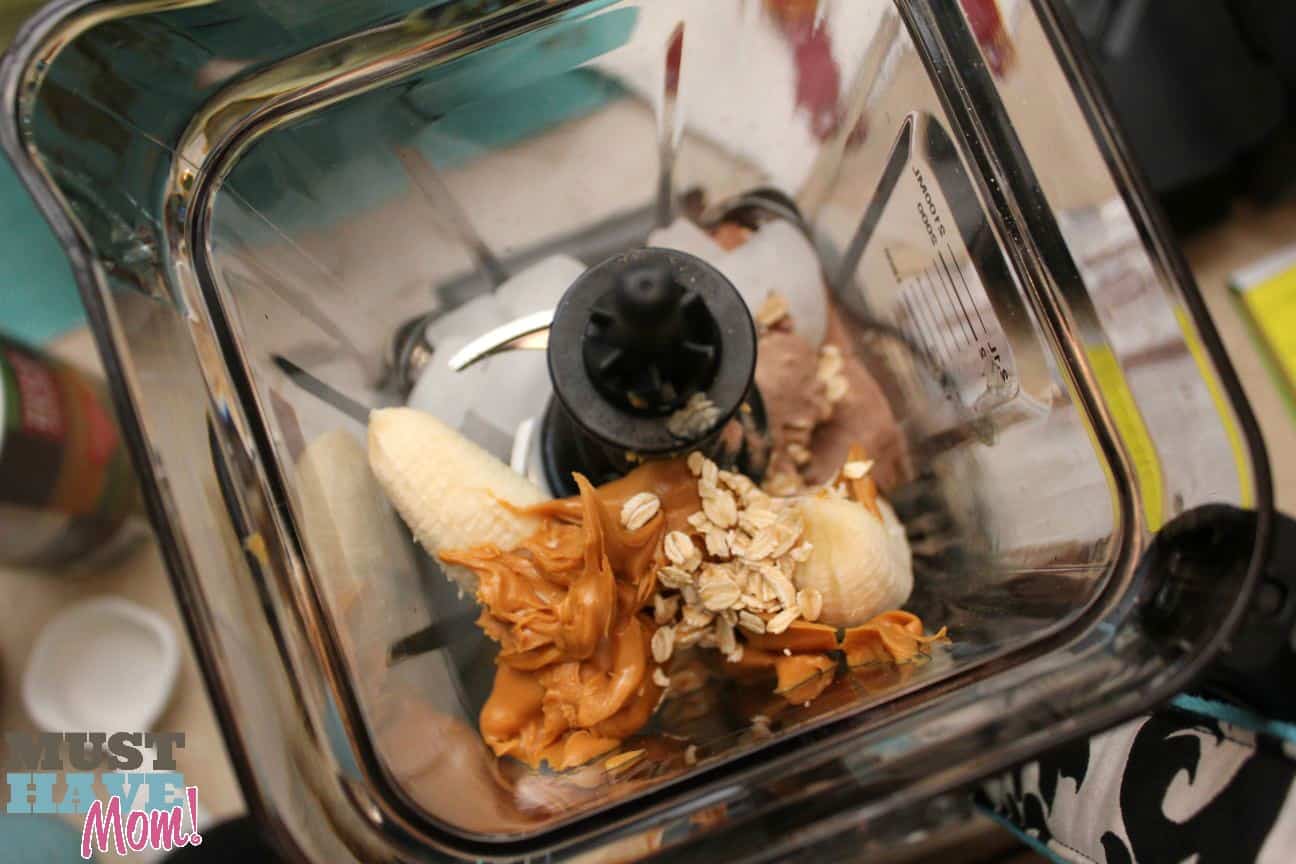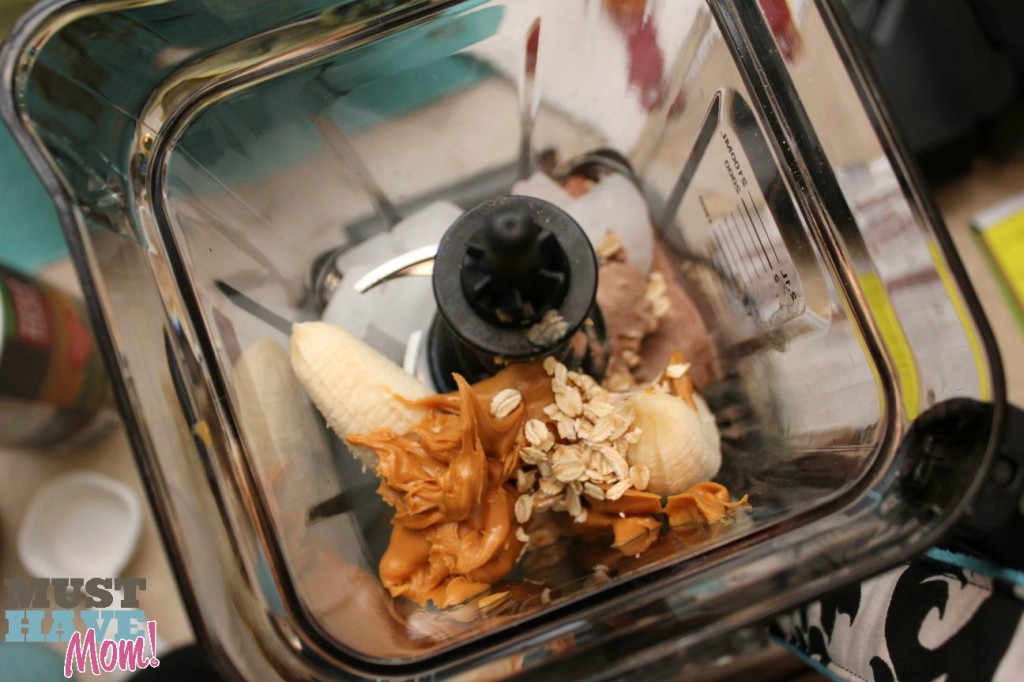 I'd be lost without my Ninja blender. It's worth it's weight in gold! It quickly blends up anything I throw at it. If you are a smoothie fan then having a great blender is a must. Combine 2 ripe, frozen bananas, 1/2 cup of milk, 3T of Wowbutter (soy butter), 1/4 C old fashioned oats, 1 packet Carnation Breakfast Essentials Milk Chocolate flavor and 1 cup of ice and blend until smooth.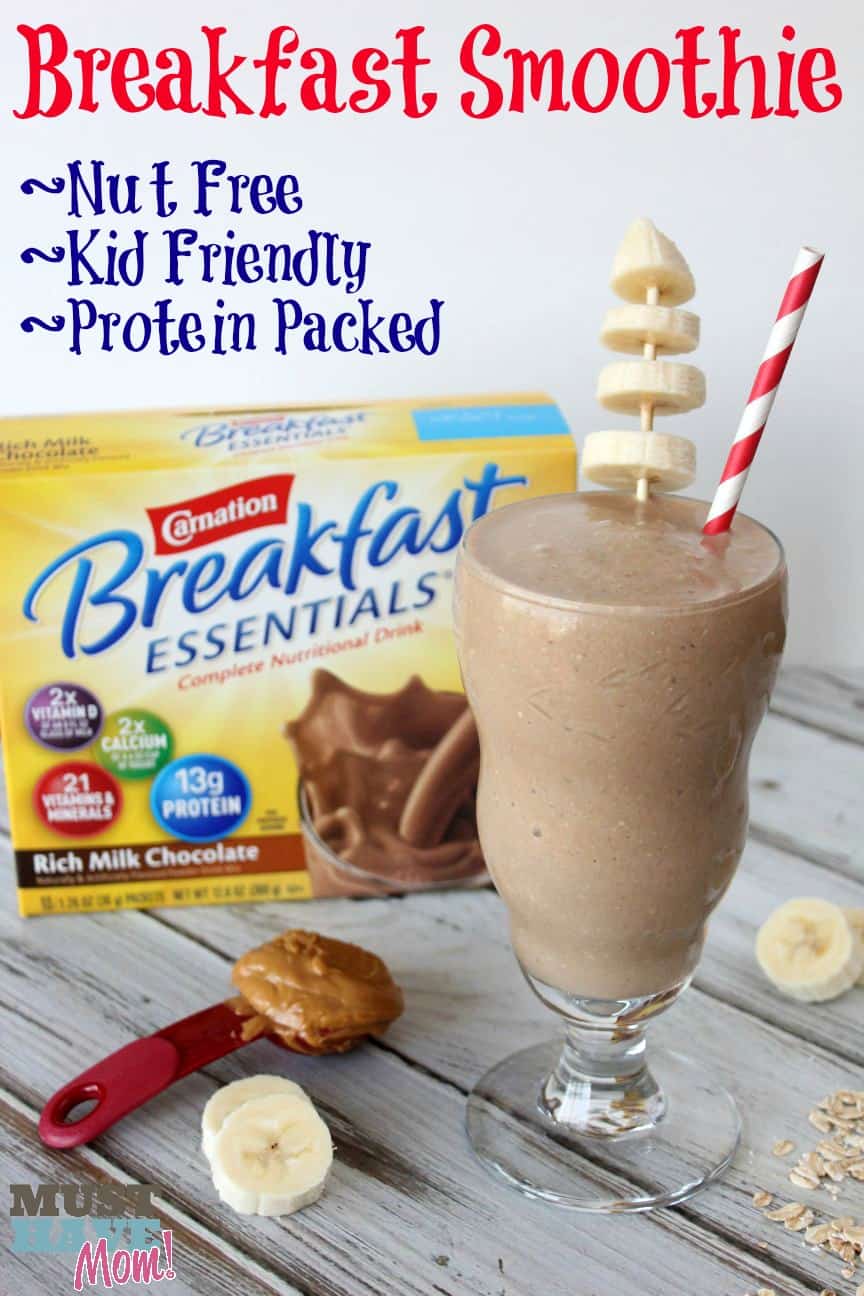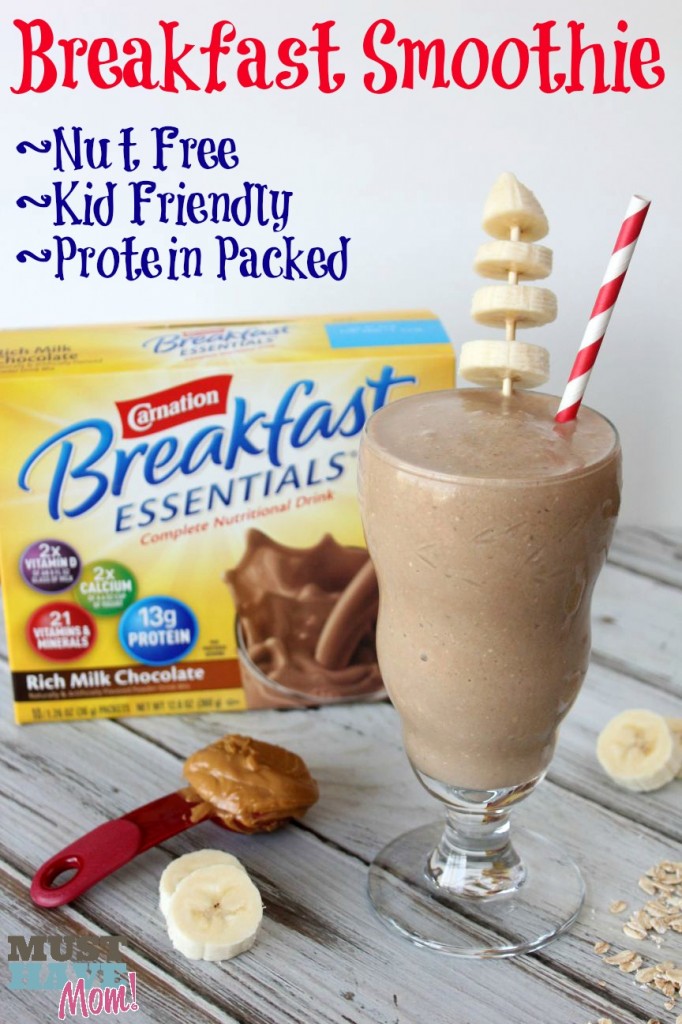 Chocolate peanut butter smoothies are a common favorite so by replacing the peanut butter with soy butter you get the same great flavor combination and an even bigger protein punch than you would by using peanut butter but in a nut free version! The Carnation Breakfast Essentials provides 21 Vitamins & Minerals, 13g of Protein and As Much Calcium as a 6 oz cup of yogurt! This protein packed smoothie is perfect for kids and adults!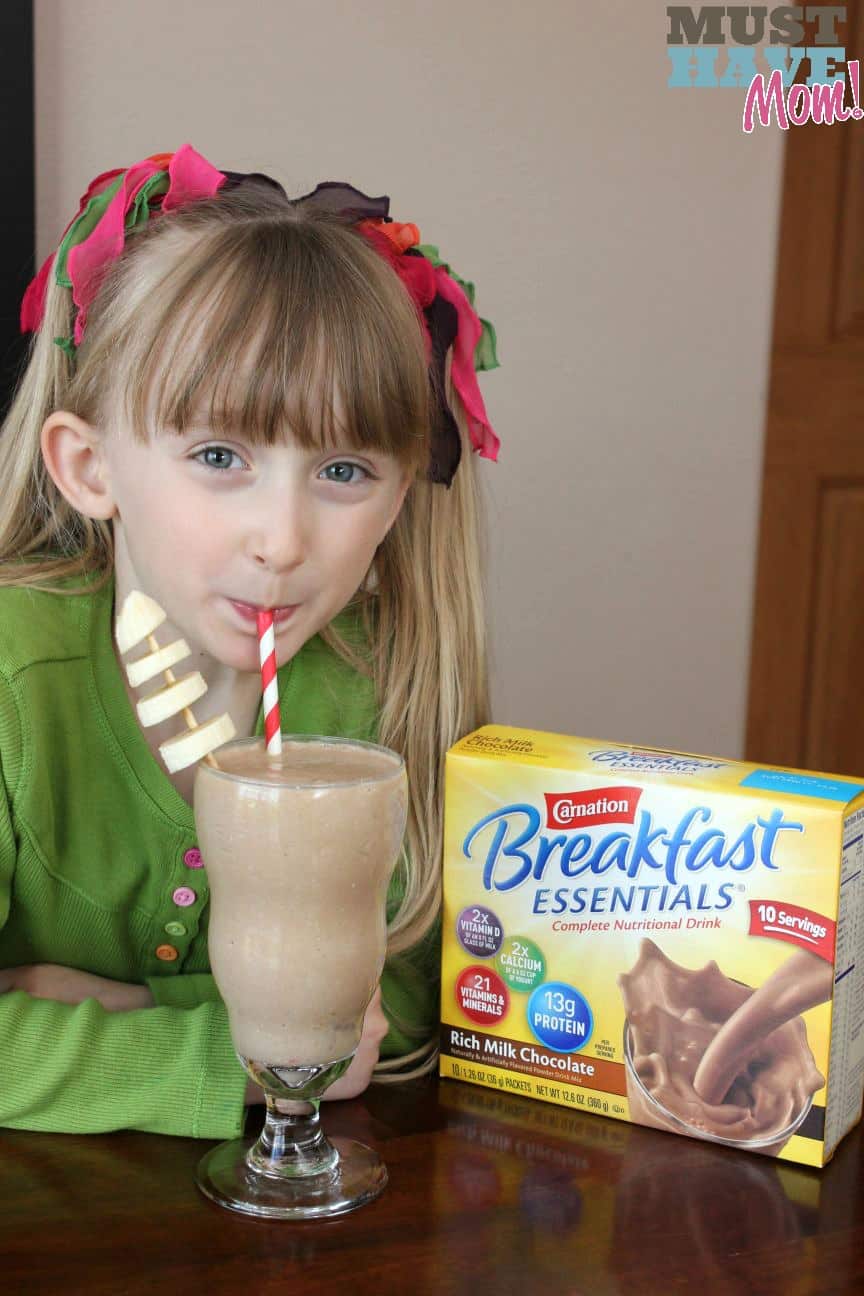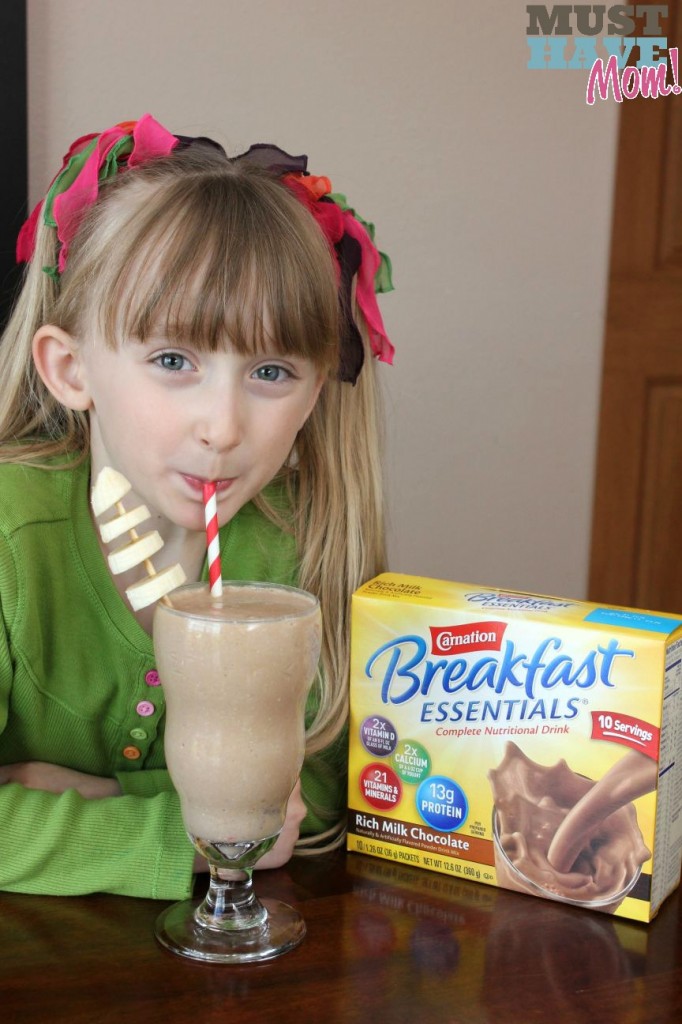 Danika loves these smoothies! She thinks they are a treat and I know they are good for her 🙂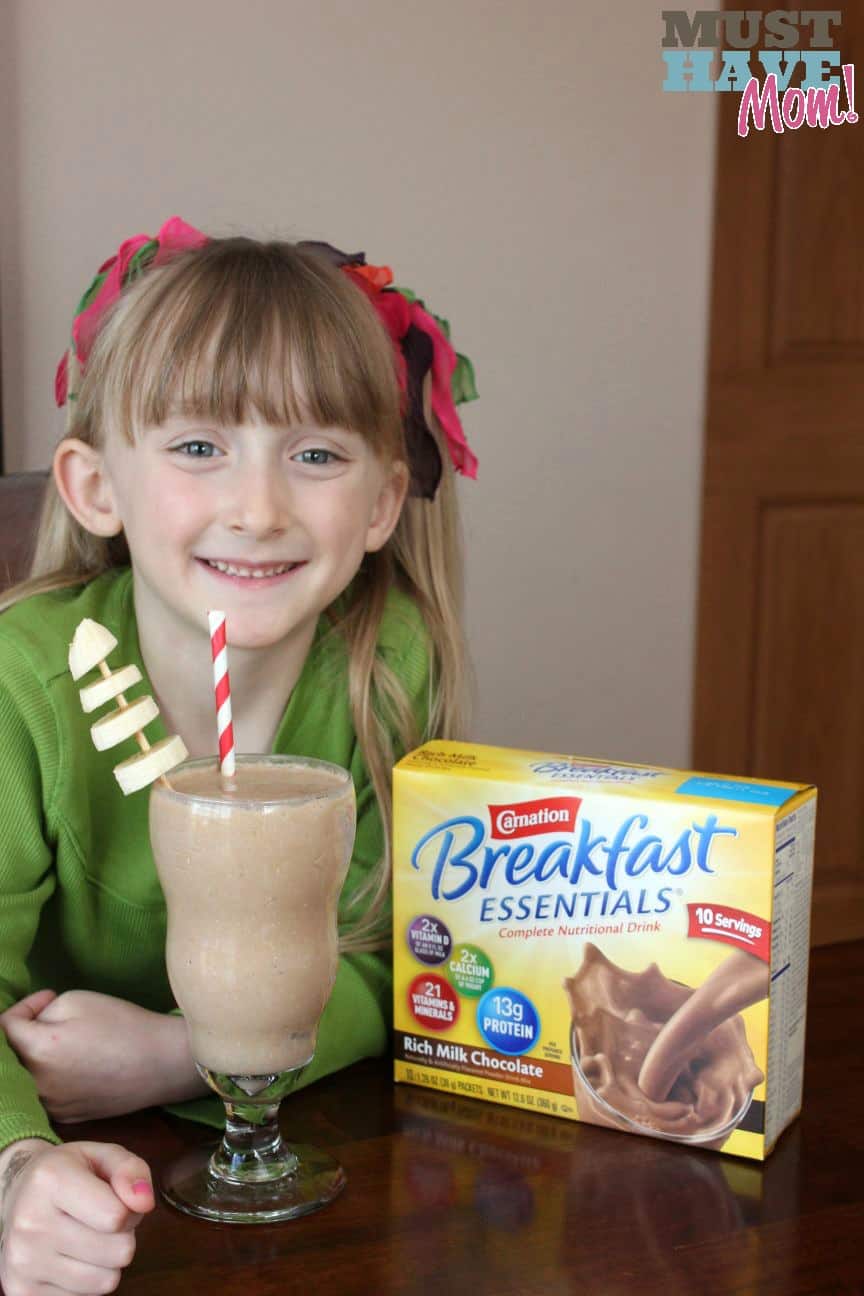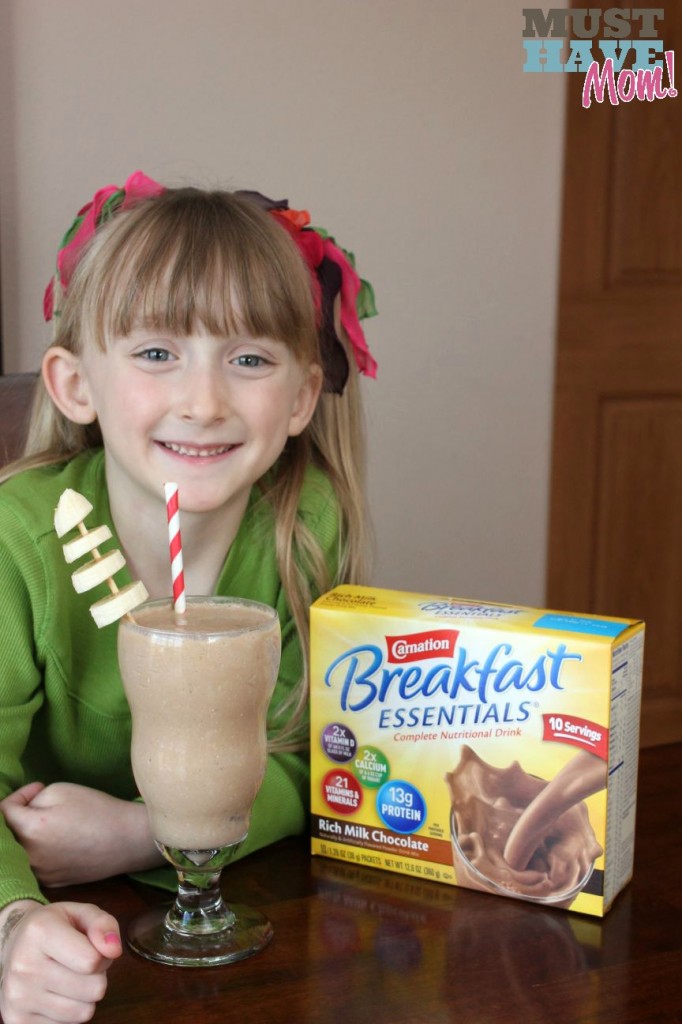 You can start your morning off right with my recipe below and find even more recipes here. Like Carnation Breakfast Essentials on Facebook for more recipes and offers.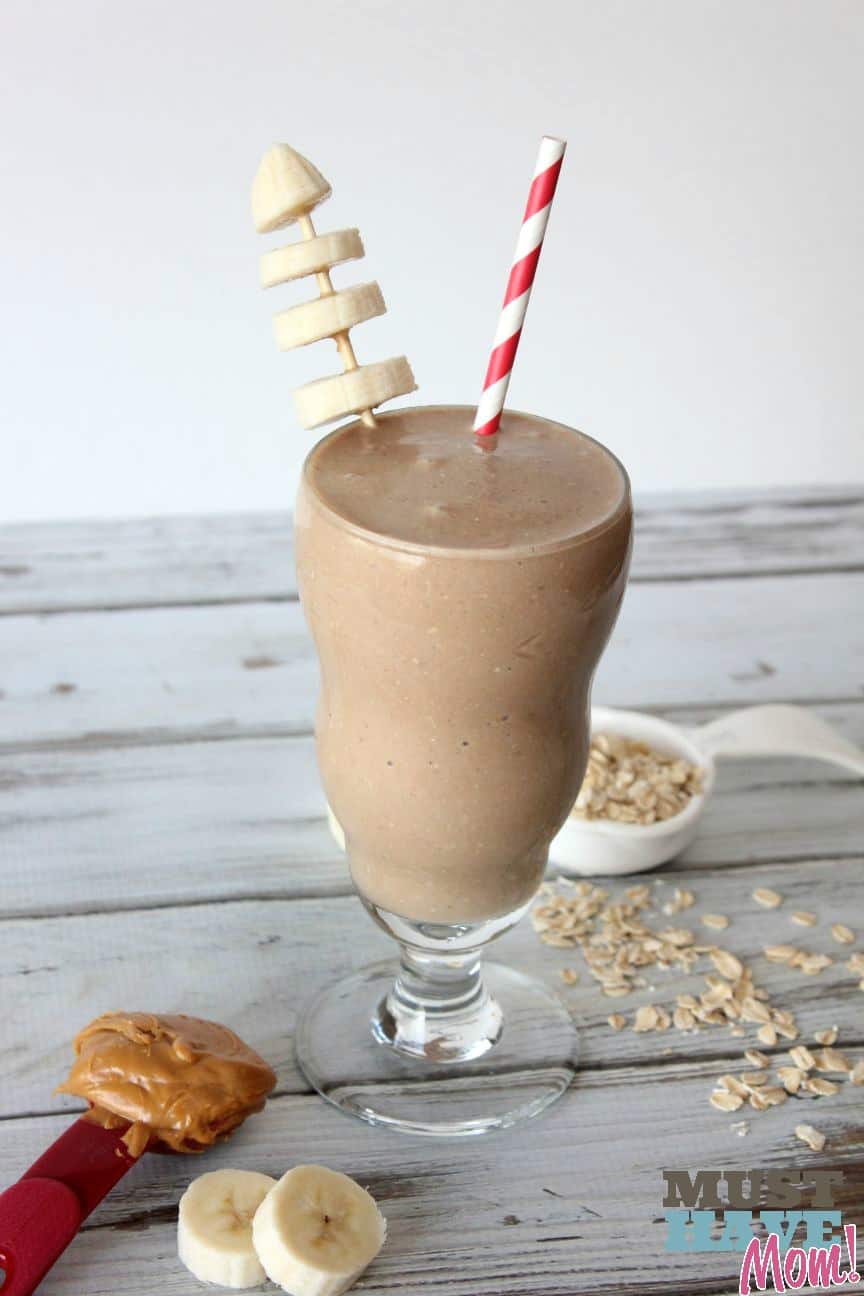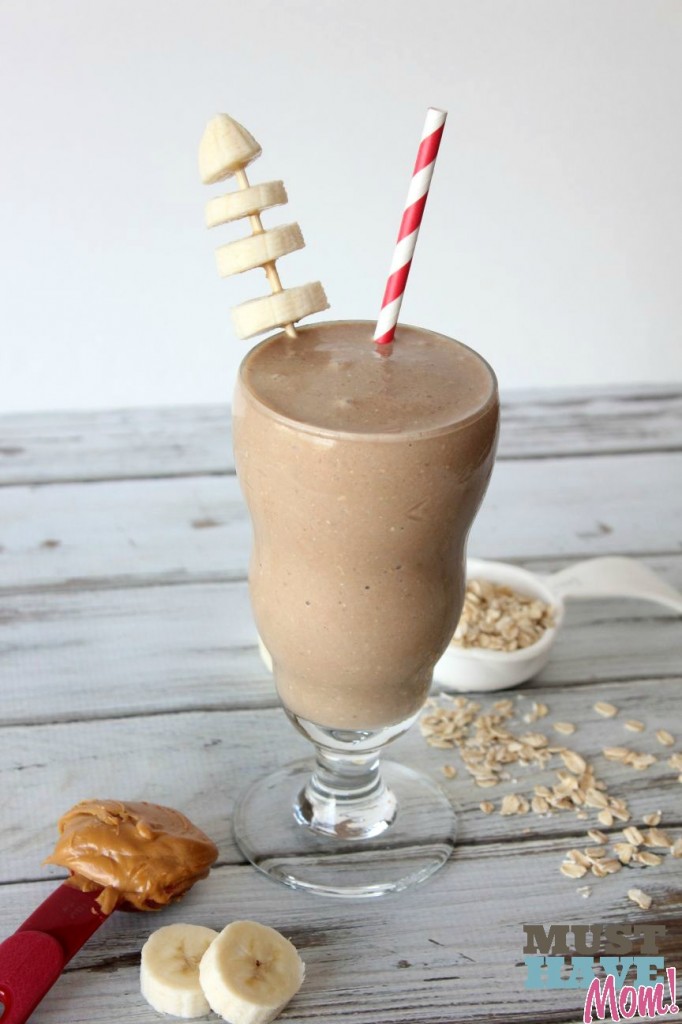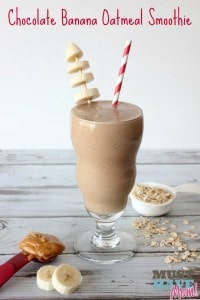 Chocolate Banana Oatmeal Smoothie Recipe
Kid Friendly, Nut Free, Protein Packed breakfast smoothie
Ingredients
2

Ripe bananas

peeled, frozen

1/2

Cup

milk

3

Tbsp

Wowbutter

soy butter

1/4

Cup

Old fashioned oats

1

Packet Carnation Breakfast Essentials

1

Cup

Ice
Instructions
Combine all ingredients in order listed and blend until smooth.