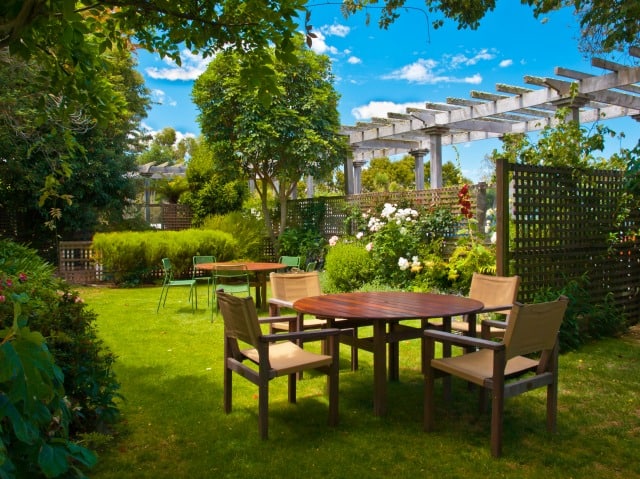 Summer is upon us and that means we are spending a lot more time outdoors.  Between working in the garden, the kids constantly running and playing, and just spending time with friends and family, it seems we are always outside.  But I want more than just a spot for us to sit.  I want to create an inviting backyard retreat.  A space we can come to relax, spend time together, and recharge.
I want an outdoor oasis this summer.
I want a space that calls to us.  That begs us to get outside and spend more time just being there.  Being together.  I believe that is how we will form amazing memories this summer.  By being together in a spot that calls to us.  In a spot that makes us to want to do nothing else but be together and enjoy ourselves.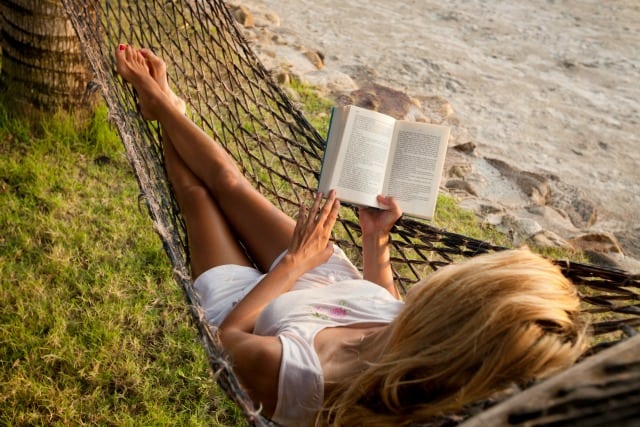 I have been on the lookout for things to help create the outdoor oasis that I am dreaming of.  Things that will get a lot of use and look beautiful.  And truth be told, I am dreaming of a hammock.  Perfect for those lazy summer days, I can relax with a book while the kids play.
My perfect outdoor oasis also includes comfy chairs for the entire family. I want lights that not only allow us to stay out after dark, but look pretty. And you can't have an outdoor oasis without a fire pit. Perfect for s'mores and those cool summer evenings that we just aren't ready to say goodnight to.
Shopswell has become my go to place to help me find those key pieces for an outdoor oasis.
I can create a custom list full of all the things I want. Shopswell shows me product videos, reviews, and community recommendations all in one place. It is one stop shopping. Shopswell even has a price tracker. So not only can I find something that I love, Shopswell will keep an look out for the best prices. No more missed sales, unannounced price drops, or closeouts. Shopswell monitors items in my list around the clock. Then the second one of the items I want goes on sale, Shopswell will email me. Shopswell also doesn't have any ads.
They believe that my time and shopping experience is more important than advertising dollars. What that means is that no matter what I find on Shopswell, I can be sure that it is an authentic recommendation or review and not a paid for ad. And I can be confidant that I am buying pieces for my outdoor space that are exactly what I want, at the best price.
Be sure to take advantage of this invite only offer! You can only sign up for Shopswell with my special link as it is by invitation only! Go sign up for Shopswell and create your own wishlist. By adding items to your wishlist you'll be eligible to win one of the items you add (up to $100) during the Shopswell #AsYouWishWednesday Sweepstakes promotion! 
Win! Not only do you have a chance to win one of your favorite items off your wishlist but I'm also hosting a $100 Amazon Gift Card giveaway below! Good luck!