Tips For Transitioning Baby To Solids + Our Favorite Homemade Baby Food Recipes!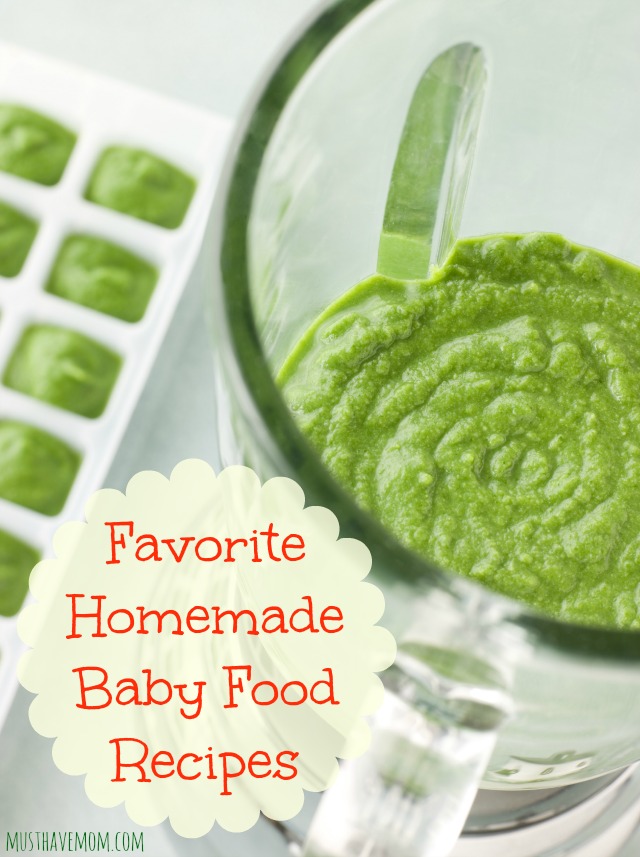 Transitioning your baby from breastmilk or formula to solids doesn't have to be complicated, but often times we overthink it! Don't stress over when and how to introduce solids. It's really quite easy. There are a few simple rules you'll want to keep in mind, but don't overwhelm yourself with too much research! There is a lot of flexibility here! There is no one right way to do it.
Many parents first introduce their baby to rice cereal at four months old, but I disagree and tend to agree with the more current recommendation to wait until after six months old. There is no need to begin solids too early and it will simplify your daily routine if you wait until closer to six months of age. That being said, Brady hated solids until about ten months old and that was just fine! They really don't NEED solids until closer to a year old. They will continue to get the bulk of their calorie and nutrition needs from your breastmilk or formula. Introduce them around six months old and if they refuse them, just wait and try again in a few weeks! Don't stress!
When you begin introducing foods you will want to do one food at a time. Begin with a food and serve it to your baby for four days before introducing a new food. This is to ensure that they are not allergic and if they are allergic to it then you'll know which food they are reacting to. If you introduced four new foods at a time then you wouldn't know which food was eliciting the allergic reaction.
I made my kids baby food and I also bought jarred food. Having done it both ways I can definitely say it is SO much less expensive to make your own, plus you get the added benefit of knowing exactly what ingredients are in your child's food! Don't worry, making your own is easier than you think! I'm sharing some of my baby's favorite recipes so you can make your own baby food at home!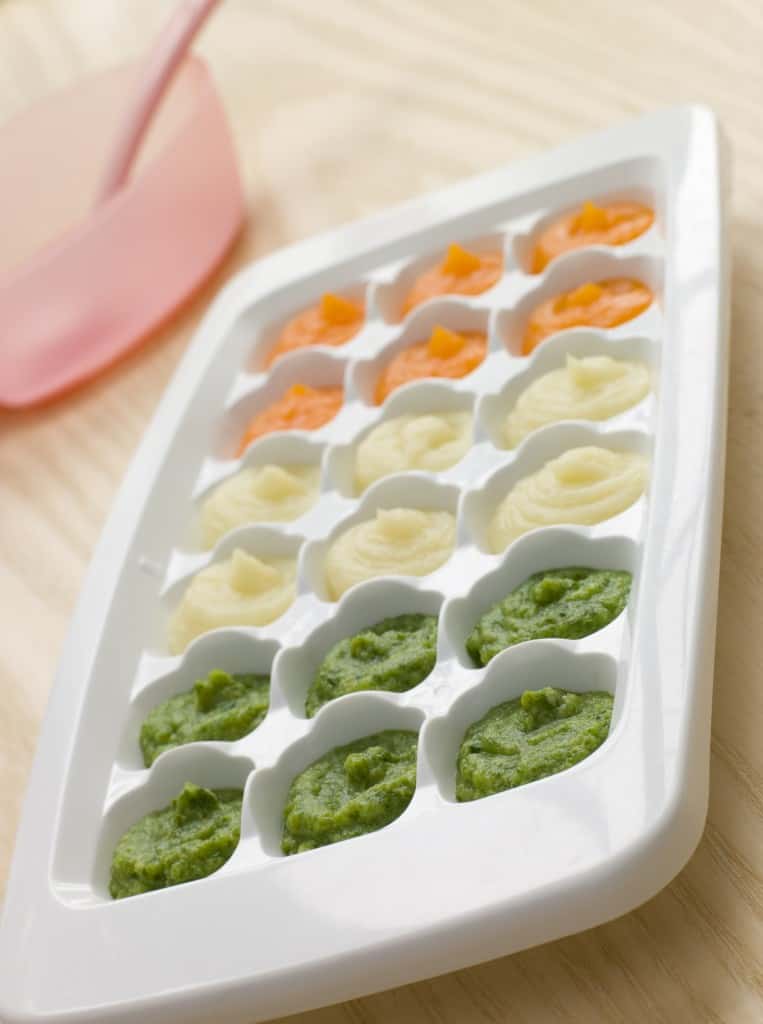 Storing it is easy too. There are two methods I use. The first is to simply put it in ice cube trays and freeze it. Once frozen pop it out into a gallon ziplock bag. Each cube is 1 oz of food.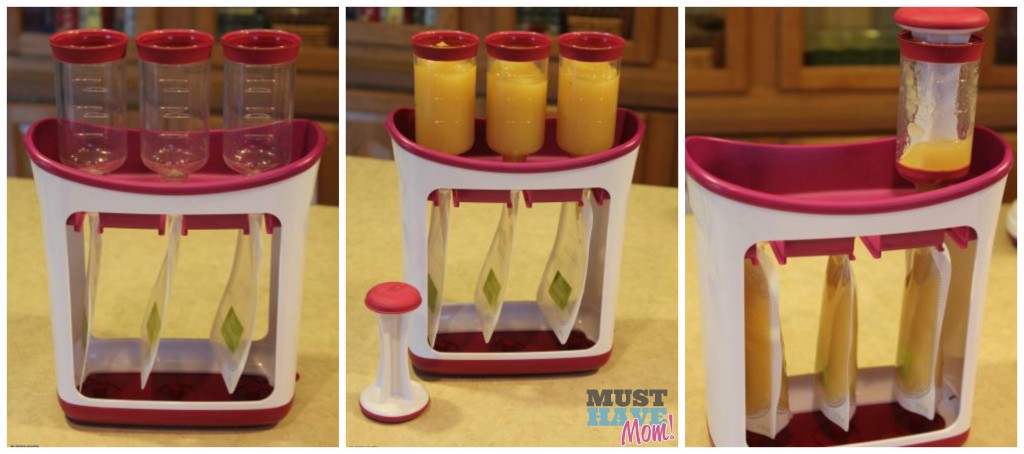 The second storing option (which I love!) is to use pouches. I use the Infantino Squeeze Station. It's so easy. Just prepare your baby food and then fill the pouches. Then label them and freeze! Much less expensive than buying pouches and great for on the go too! I throw them in the diaper bag and by the time they thaw they are ready to eat without having to worry about keeping them cold.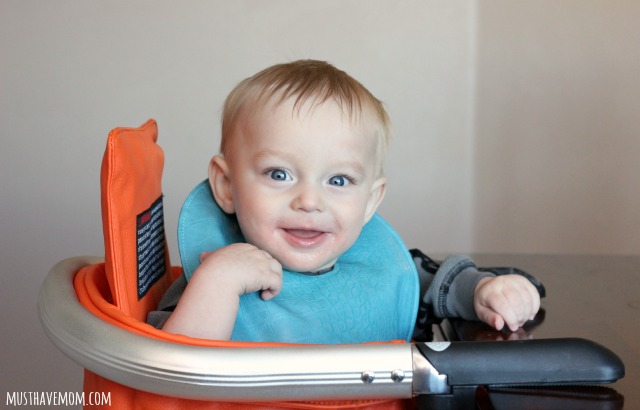 Here are some of Brady's favorite homemade baby food recipes!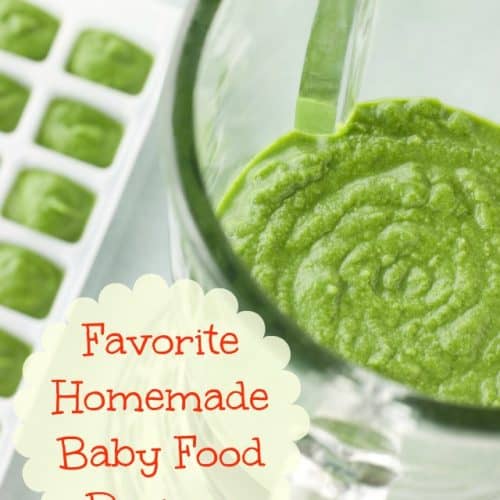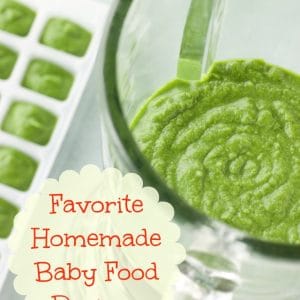 Sweet Potato Yogurt Parsnip, Pear & Sweet Potato Puree Fruit & Chickpea Puree Pumpkin Banana Puree
Easy baby food recipe that tastes like a treat! Your baby won't know he/she is eating veggies!
Ingredients
1

Cup

cooked sweet potato

diced

1

Cup

cantaloupe melon

diced

1/4

Cup

organic yogurt

Dash of powdered ginger

1

sweet potato

1

medium parsnip

1

small pear or apple

dash of ground nutmeg

2

Tbsp

cooked chickpeas

1

pear

cored and diced

3/8

Cup

apple juice

2

tsp

raisins

Dash cinnamon

2

tbsp

cooked organic pumpkin from a can or fresh

2

tbsp

cooked chickpeas

1

ripe banana
Instructions
Combine melon and sweet potato in a food processor and blend together.

Add the yogurt and blend for 30 seconds.

Sprinkle with a little powdered ginger (optional) and refrigerate.

*Note: I like to fill my pouches with this and it keeps in the fridge all week!

Peel the sweet potato and cut into 1 inch chunks.

Peel the parsnip and cut into thick slices.

Peel the pear/apple, remove the core and chop roughly. If using an apple remove peel.

Place the sweet potato and parsnip into a saucepan and add water up to cover the veggies half-way.

Bring to a boil, reduce heat and simmer, covered, for around 10 mins, stirring the ingredients.

When the veggies are almost tender, add the chopped pear/apple and simmer for 4 to 5 mins.

Drain then transfer the ingredients to a food processor.

Add a pinch of nutmeg and blend to a smooth puree.

In a small saucepan combine pear, raisins, and apple juice.

Bring to a boil, then immediately reduce the heat and simmer gently for 2 minutes.

Add the chickpeas and cook for 3 minutes more until the pears are tender.

Allow to cool, then transfer to a food processor.

Add the cinnamon, then puree until smooth.

Puree together and serve!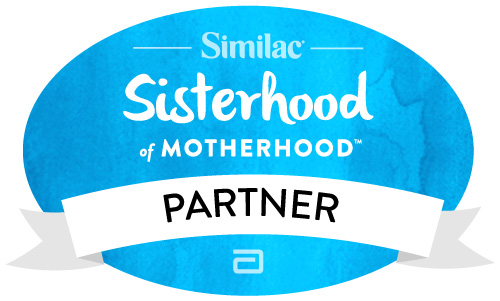 What are YOUR favorite homemade baby food recipes? No time to make your own? No big deal! There are plenty of great baby food options at the store too! As part of the Sisterhood of Motherhood initiative I can't stress enough how important it is that as moms we support each other instead of judging each other! Every mom has a different set of circumstances and shouldn't be judged on something as simple as how you choose to feed your baby. I chose to make my baby's food at home but I also used store bought food on the go. That's what worked for ME! What works for you will be different!
Share with us the tips and recipes that work best for your baby! What is your baby's favorite food? At what age did you introduce solids?