How To Remove Wallpaper Border in an RV
If you've been itching to ditch that outdated wallpaper border in your RV then I'll show you exactly how to remove wallpaper border in your RV! I recently did a makeover on our entire camper and it turned out AMAZING! (See our finished RV makeover here). The first step was to remove that outdated wallpaper border before we painted. I'll show you how!
*UPDATE* I have since discovered an even BETTER and faster way to remove the wallpaper border without any elbow grease needed! Go here to read how to remove wallpaper border fast and easy!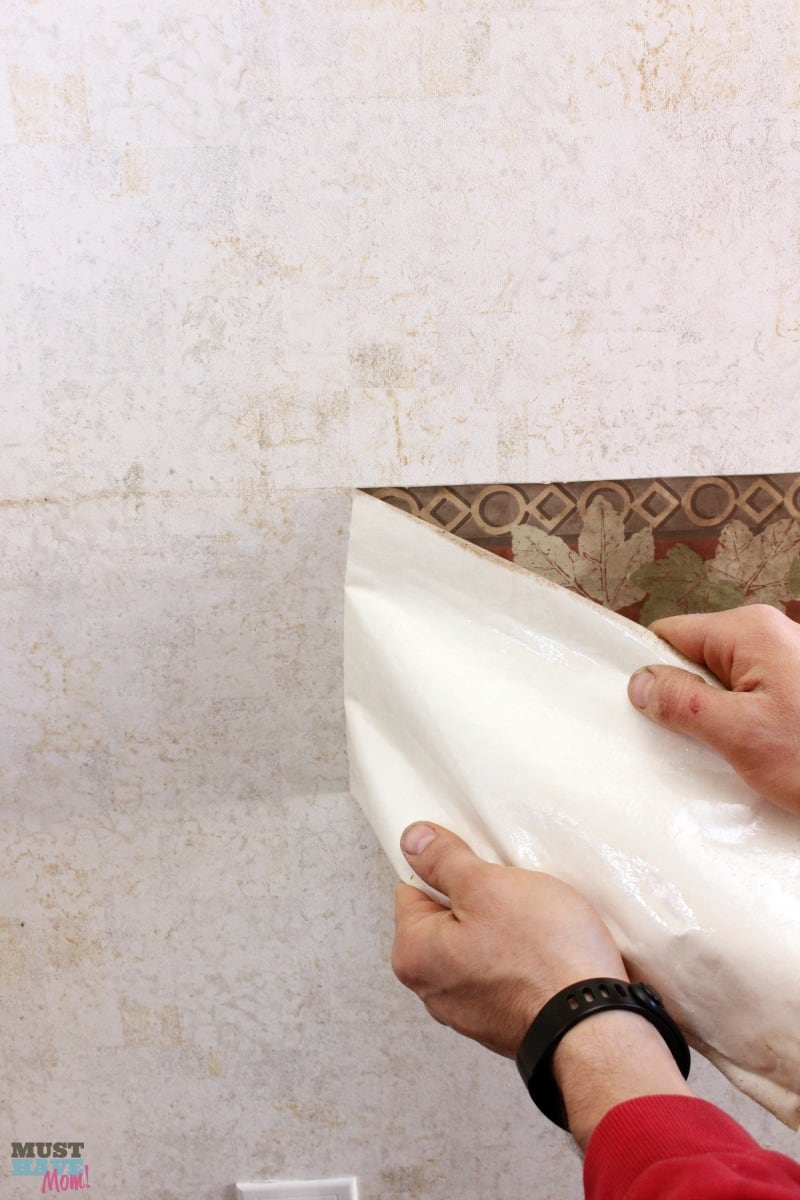 How To Remove Wallpaper Border in an RV
The first thing I want to be sure to note is that there is a HUGE difference in removing the wallpaper border in your RV and removing the wallpaper itself. You should not attempt to remove all of the wallpaper. The walls are made of wood and the textured wallpaper is glued on to them. It should NOT be removed. Instead, you can paint over it (I'll show you how later this week). However, before you paint, you'll need to remove the wallpaper border so you don't have that bump in your paint.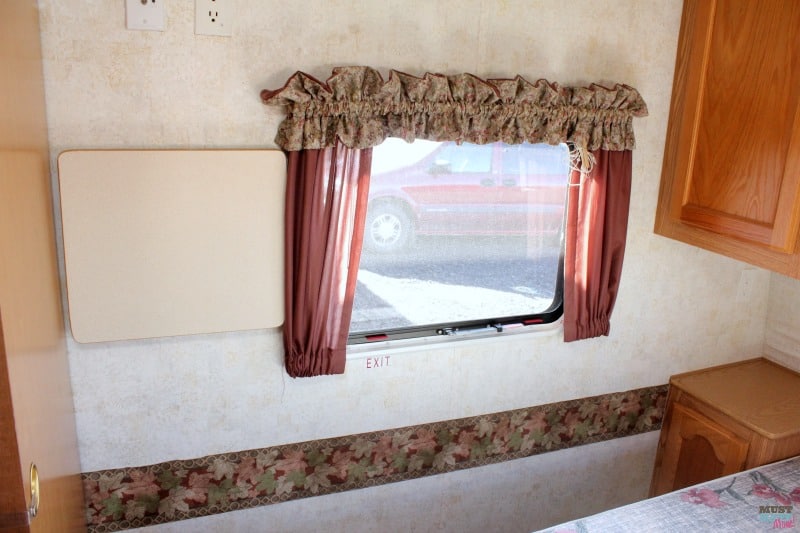 RV Makeover
Whether you plan on doing an RV makeover on the entire inside of your camper, or you just want to remove the outdated wallpaper border to spruce up the look, this post will show you exactly what you need to do. Our RV makeover has been so much fun and simply removing the ugly wallpaper border created a big difference.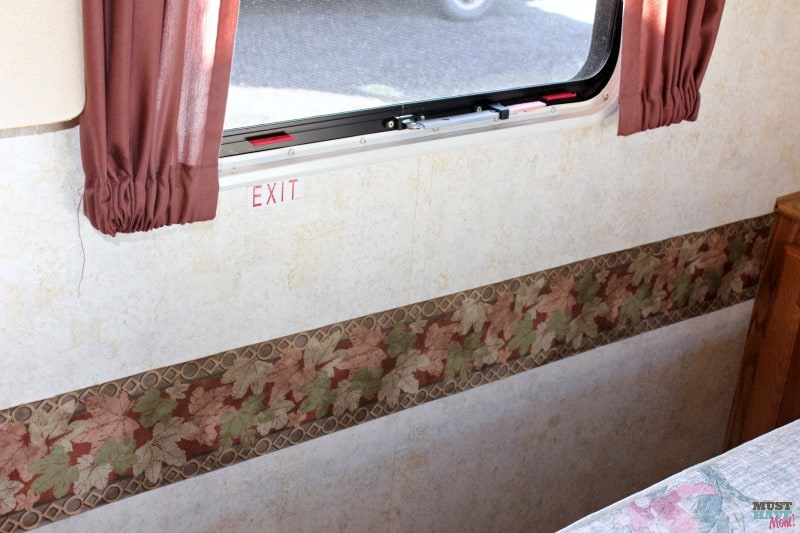 Our wallpaper border ran on the walls in the master bedroom and the living room. I removed both. First, let's get started with the supplies you'll need:
Blow dryer
Paint scraper
Sponge or rag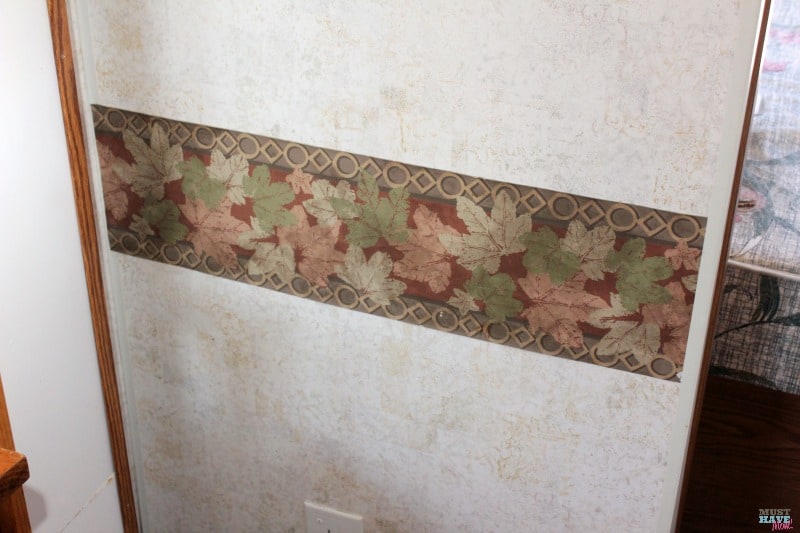 Begin in a spot on the end that is starting to peel up if you have one. If you don't have one then use the blow dryer and paint scraper to get an edge started. Now using the blow dryer, if necessary, slowly start pulling up the wallpaper border.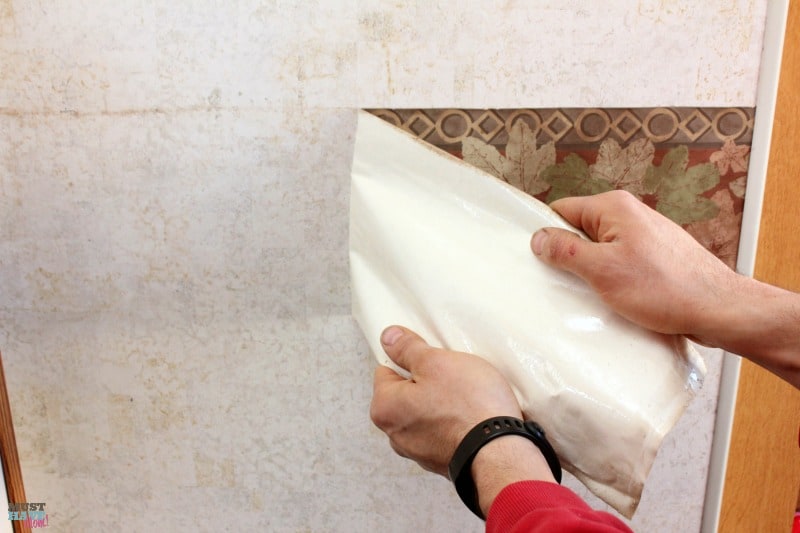 Ours came off no problem for my husband but it did take a little muscle. After the wallpaper border is removed there will likely be adhesive residue behind it. We attempted to paint over the adhesive that we weren't able to remove and I wouldn't advise that, as the paint reacted with the adhesive and created a crackled paint look.
To remove the adhesive spray it with Goo Gone Gel, allow it to sit for a bit and scrub it off with a sponge or rag. Repeat this process until all the adhesive is gone. You can also wash the walls with TSP cleaner or Krud Kutter afterward to help remove the sticky residue.
If these methods don't successfully remove all of the adhesive, then you can use sandpaper to lightly sand the walls and remove the adhesive.
Now you can leave it as is, or you can paint it! I'll show you how to paint the walls in your RV later this week so stay tuned! I'll also share how to remove an RV valance from the window. You can recover them or leave them off altogether like we did! I'll be showing you my entire RV makeover and I can't wait to reveal it!
Need more inspiration for your camper makeover? Check out the modern mountain fifth wheel camper makeover we did or this Bohemian farmhouse style RV makeover!
Pin the Wallpaper Border Removal Pic Below: