Tasty Dinner Ideas – Week 35
Looking for some new tasty dinner ideas? Then we have you covered with this weeks meal plan. Seven dinners that are not only easy to make but also tasty!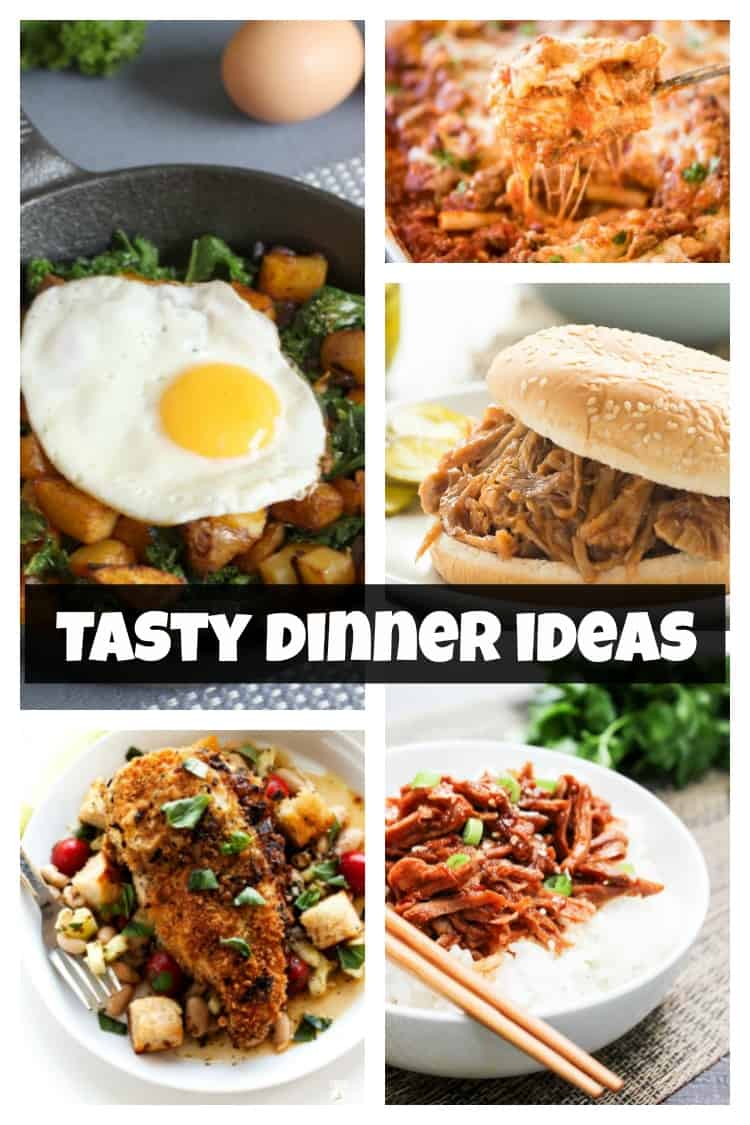 Week 35 Meal Plan
Monday – This Sesame Pulled Pork is perfect for pulled pork sandwiches.
Tuesday – There is nothing wrong with breakfast for dinner and this Kale Potato Breakfast Hash sounds amazing.
Wednesday – If you want an easy dinner option, try this Baked Ziti Casserole.
Thursday – This Pizza Casserole is easy to make and very tasty.
Friday – Slow Cooker Pineapple Brown Sugar Pulled Pork is the perfect weeknight dinner.
Saturday – This Meat & Pasta dish is perfect for those nights when you don't really want to cook.
Sunday – This Goat Cheese Stuffed Chicken Panzanella is to die for! Seriously, give it a try.
I hope these weekly meal plans help you to organize your weekly meals and plan in advance for the upcoming week. By doing this you'll save time, money and frustration! Don't like a dish listed here? Grab a different meal idea from one of my previous weekly meal plans and swap it out! Be sure to check out my free printable weekly planner and grocery list to make planning your week a breeze!