Over The Rainbow Jello Treats!
These over the rainbow jello treats are perfect for St. Patrick's Day treat or anytime fun snack idea! My kids LOVE these and they'd also be really fun for a classroom unit on rainbows. No matter what the occasion, these rainbow jello treats are tasty and super easy to assemble! I've even got the free printable rainbows for you.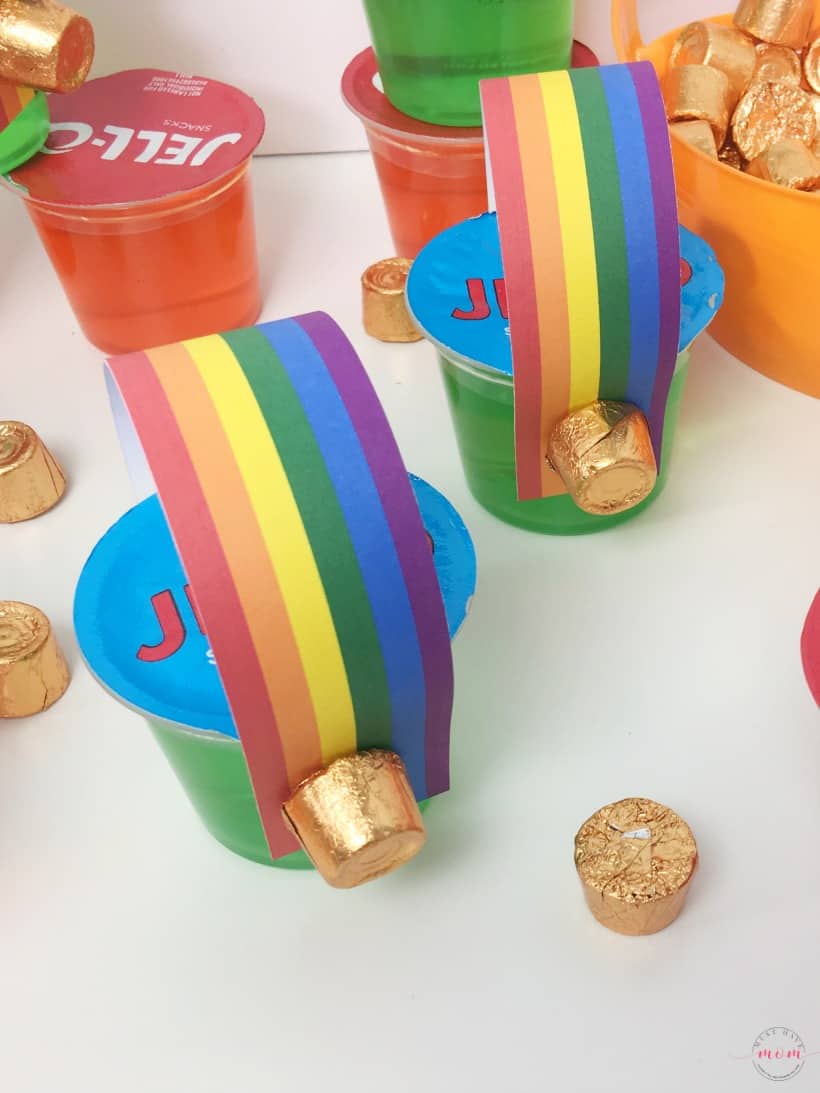 I just LOVE rainbow food. It's so colorful and fun! It also gives me a great opportunity to teach colors to my three-year-old who really struggles with remembering which color is which. My rainbow jello is hugely popular so be sure to check that recipe out too. It makes for a fun toddler snack or rainbow party food.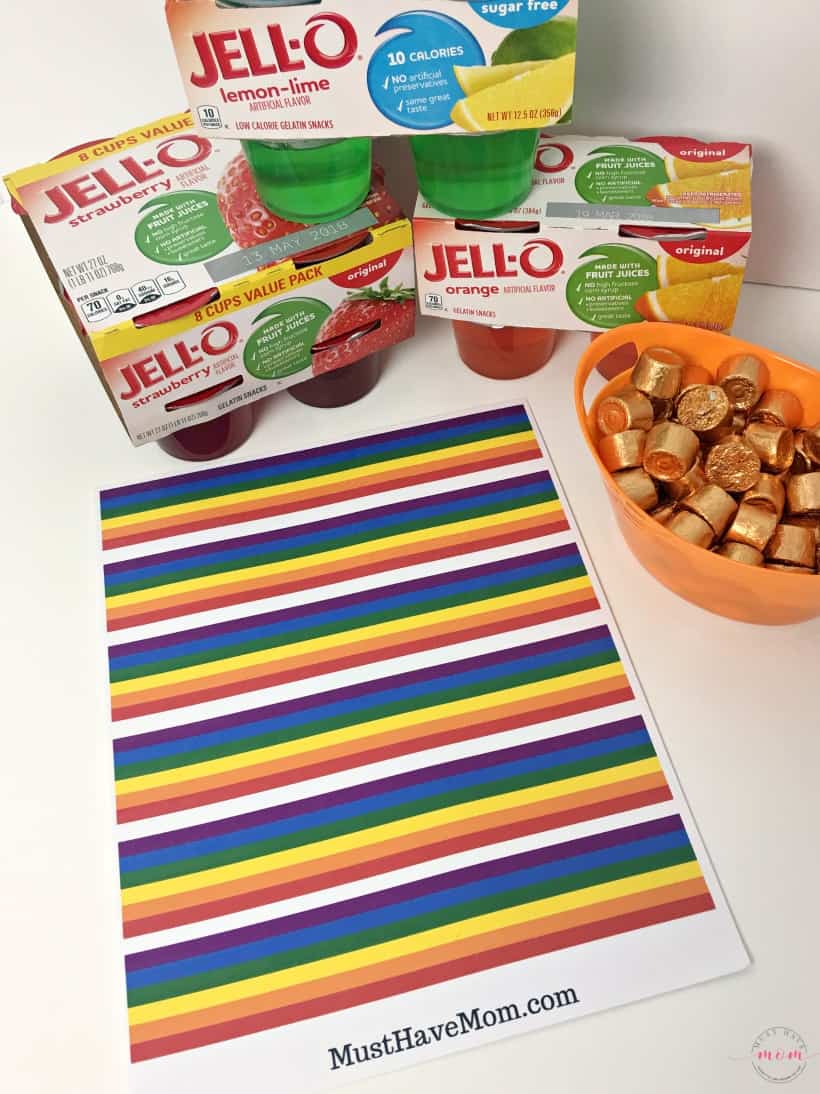 To make the over the rainbow jello treats you'll need:
Jello cups (refrigerated or shelf stable depending on how you'll store them)
Rolos
tape
hot glue gun
free printable rainbows (get those here)
Order Supplies Now
You can order what you need right now so you're ready for your project!
Jell O Strawberry Gelatin, 13.5 Ounce — 6 per case.
Rolo Chewy Caramels in Milk Chocolate, 12-Ounce Bags (Pack of 2)
Neenah Exact Index, 110 lb, 8.5 x 11 Inches, 250 Sheets, White, 94 Brightness
Scotch Magic Tape and Refillable Dispenser, Writeable, 3/4 x 650 Inches, 6-Pack (6122)
Hot Glue Gun, Cobiz Full Size (Not Mini) 60/100W Dual Power High Temp Heavy Duty Melt Glue Gun Kit with 10 Pcs Premium Glue Sticks(0.43" x 8
DII St Patrick's Day Shamrock Embroidered Table Runner
Shamrock Beads : package of 12
Saint Patricks Day Irish Shamrock Head Poppers Party Supplies (12 per order)
St. Patrick's Day Shamrock, Stripe and Chevron Irish Theme Paper Straws – Green and White – 7.75 Inches – 100 Pack
Tinksky St. Patrick's Day Decorations Irish LUCKY Four Leaf Clover Shamrock Burlap Banner Flags
St. Patrick's Day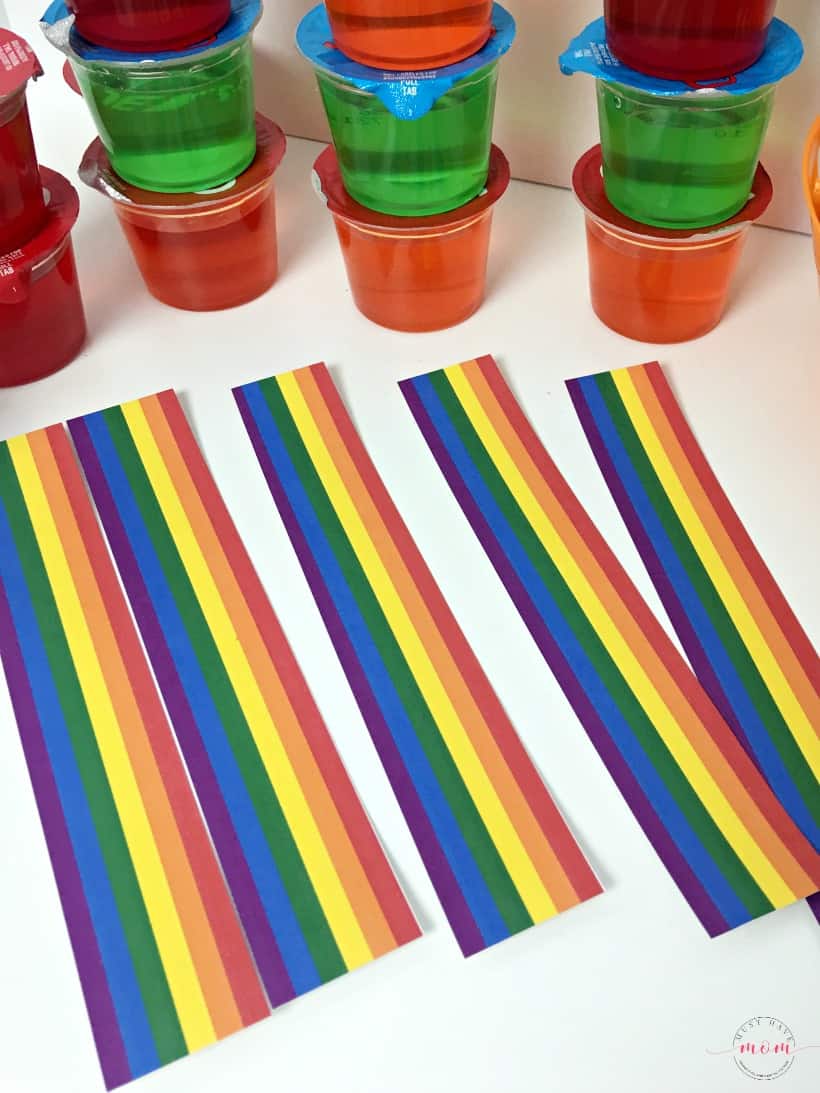 Print out the free printable rainbows and then cut them out. I always use my paper cutter for this! If you don't have one I highly recommend it as it makes quick work of cutting things.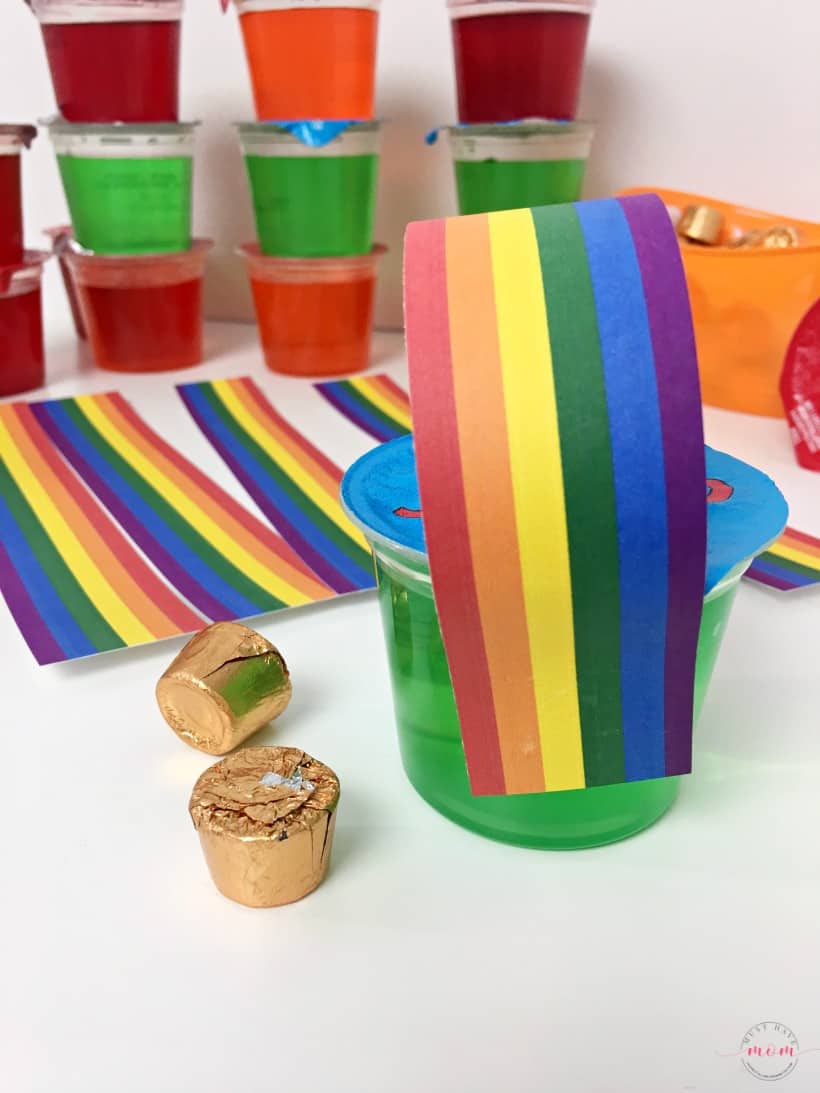 Place folded over tape on the backside of each end of your rainbow. Place on the Jello cup so it looks like an arched rainbow.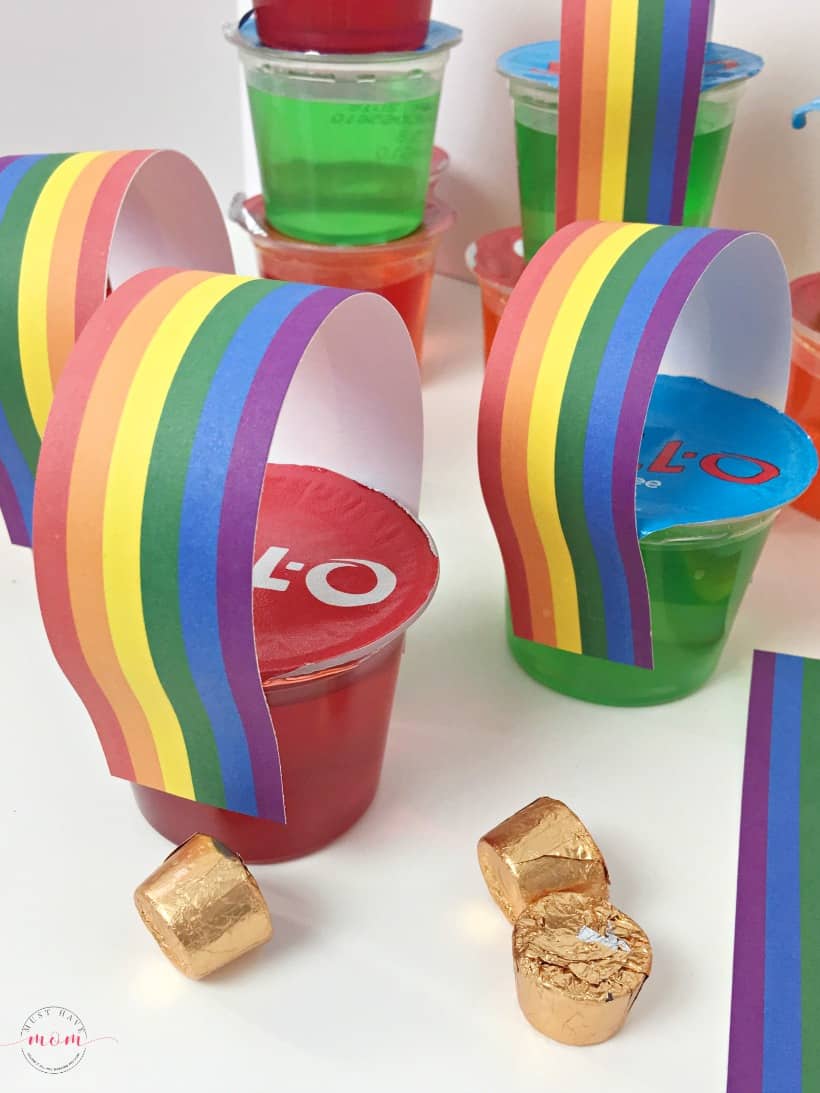 Repeat for all of your Jello cups.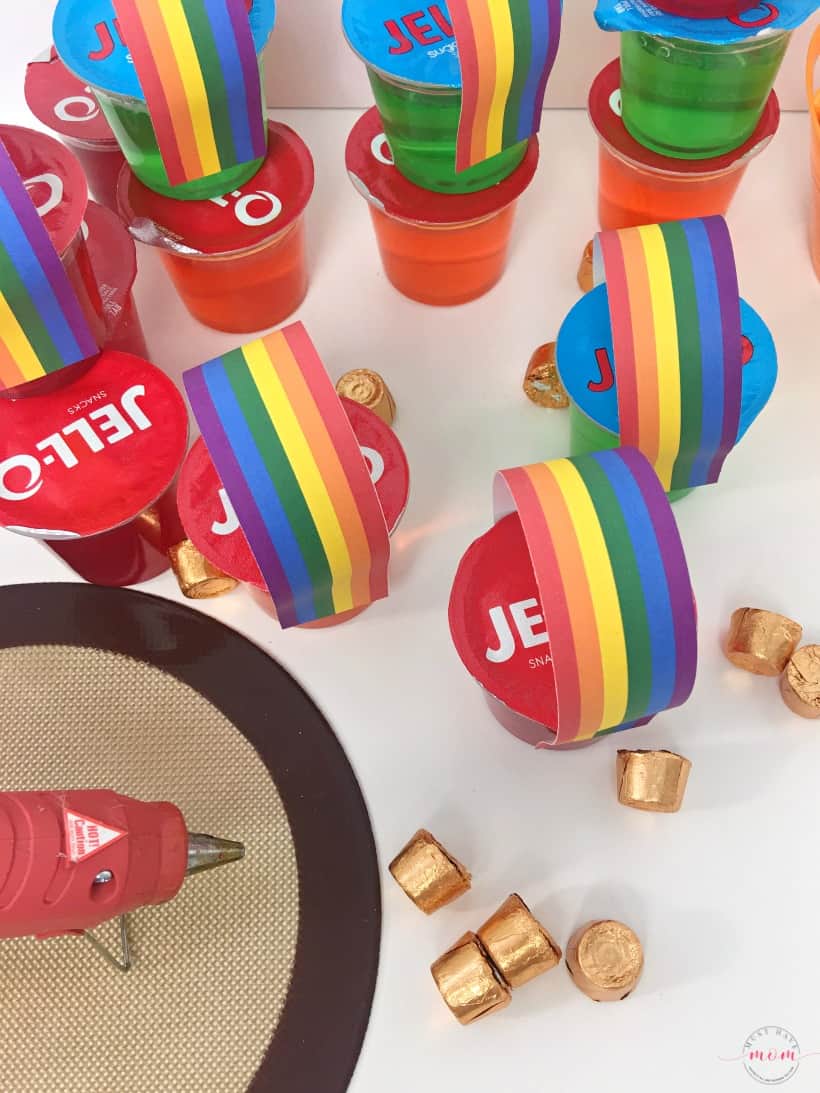 Next, use a hot glue gun to attach the Rolo "pot of gold" to each Jello cup. You'll just be using a small bead of glue and since it doesn't ooze into the wrapper like white glue would, you don't have to worry about it touching the food.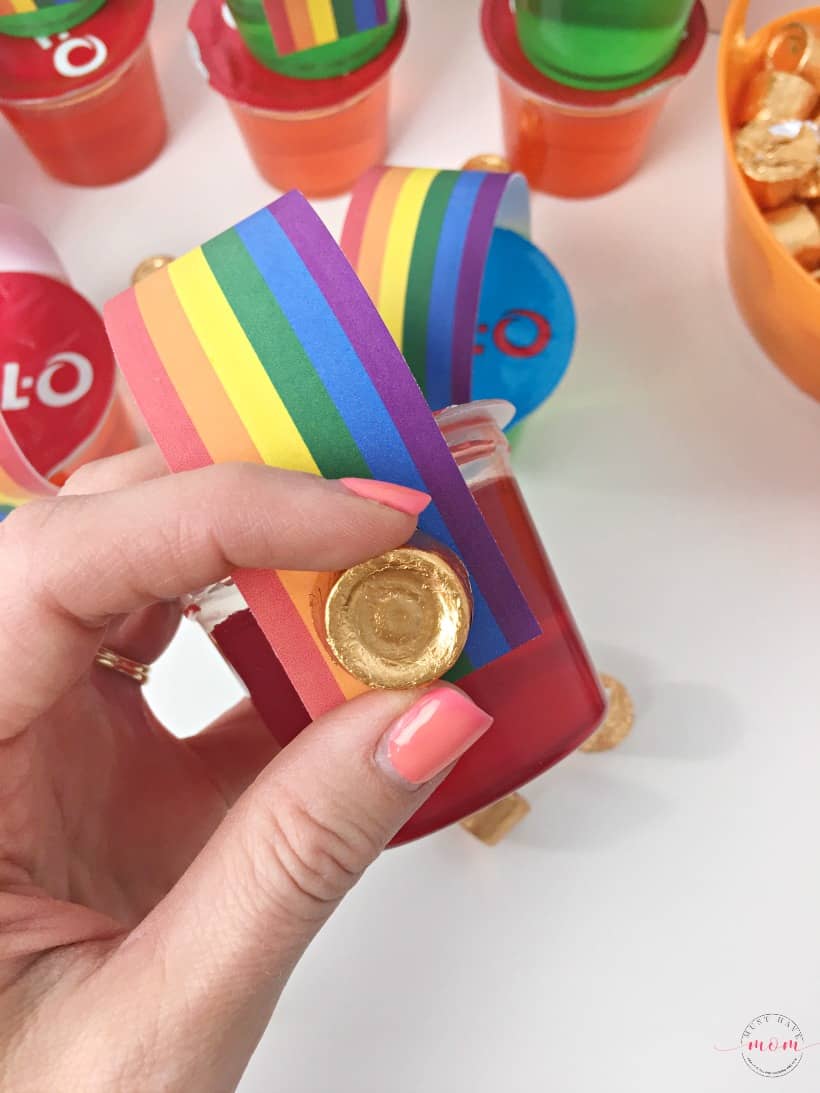 Place a small bead of hot glue on the top of each Rolo, making sure the wrapper completely covers the chocolate. Then attach one to each end of the rainbow.
Repeat for all of your rainbow jello cups.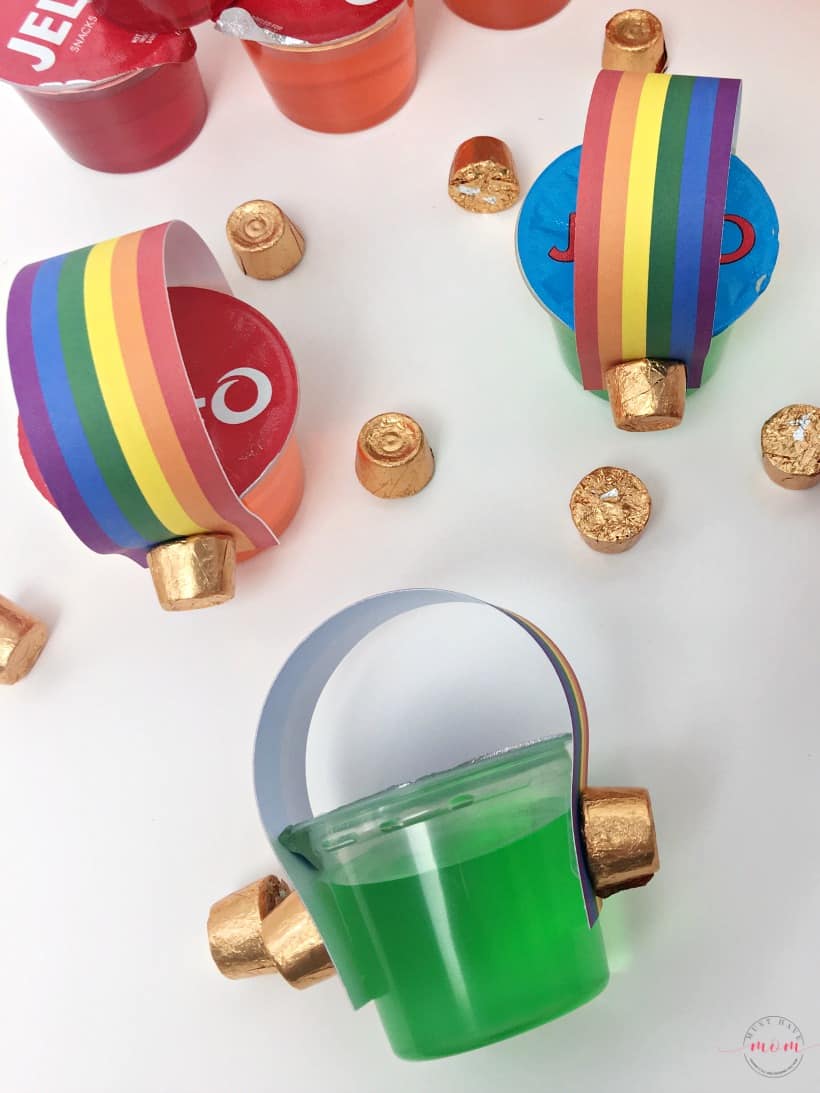 Aren't they adorable and SO easy?! If you bought refrigerated Jello make sure you store them in the fridge. You can also buy shelf stable Jello if you won't be able to store them in the fridge.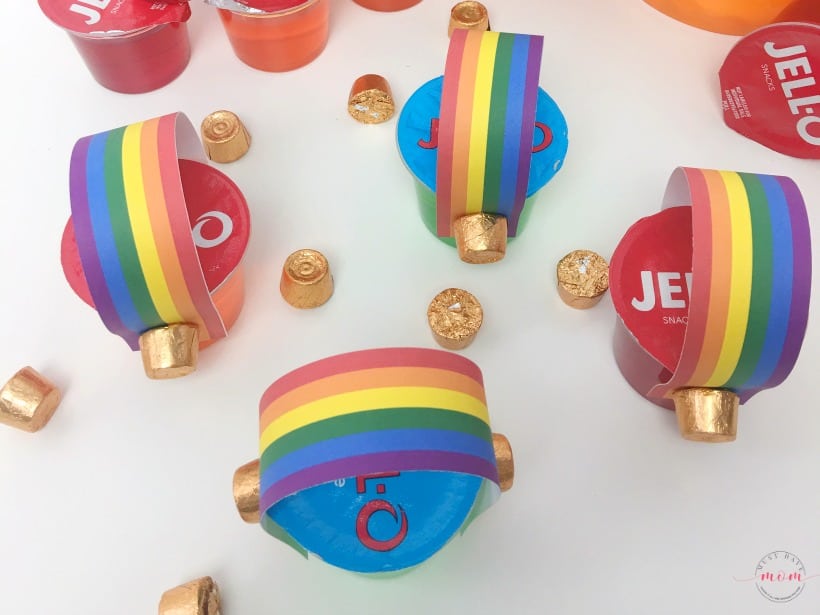 These are a great classroom party treat as they are pre-packaged and not home-baked, while still being utterly adorable! Make these for St. Patrick's Day or just for fun.
Pin Over The Rainbow Jello Treats

More Rainbow Ideas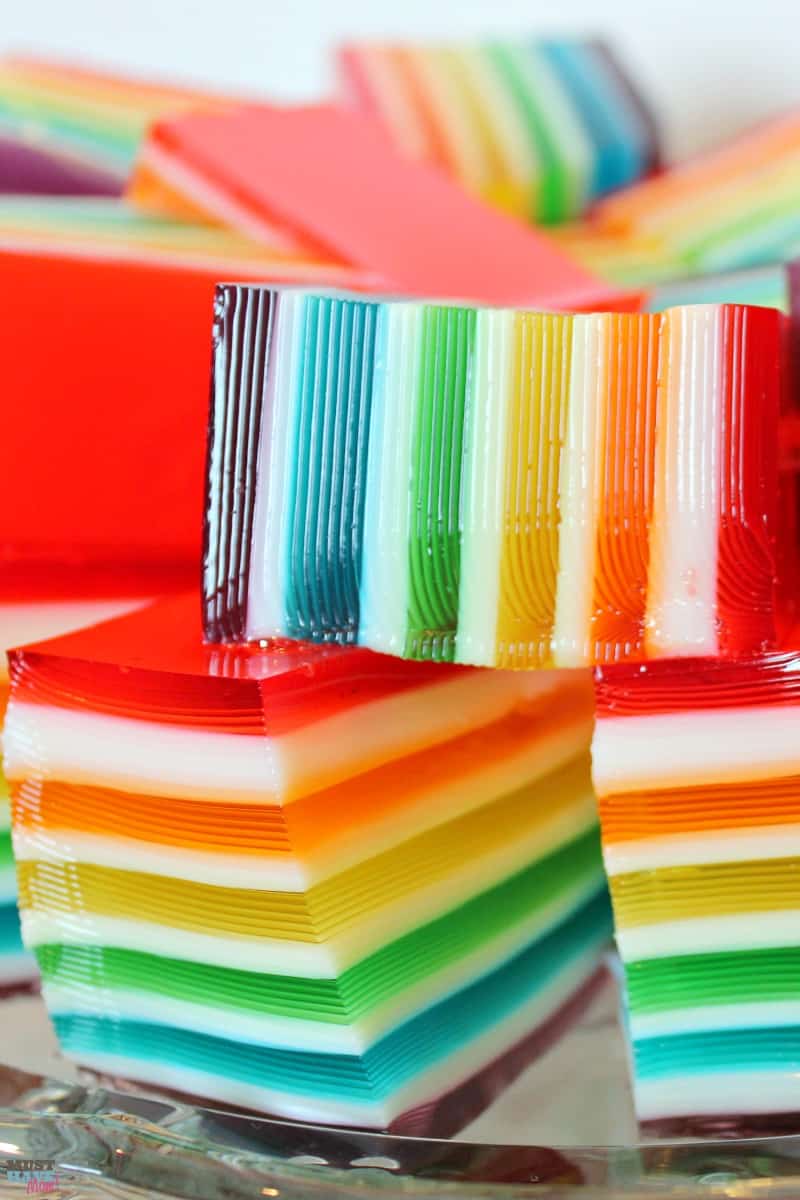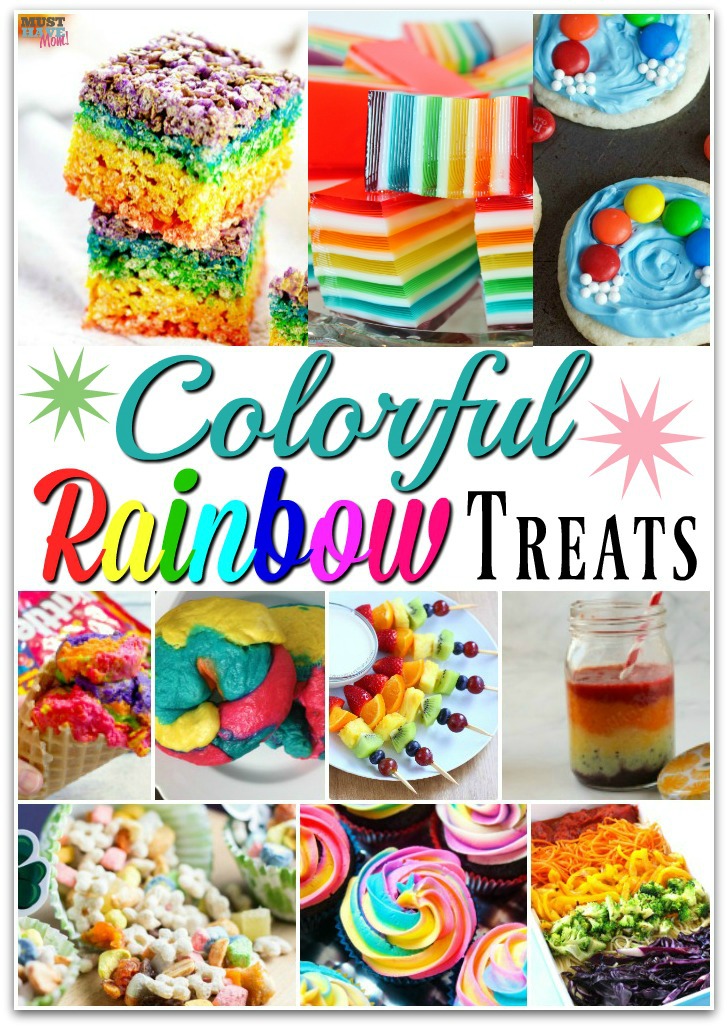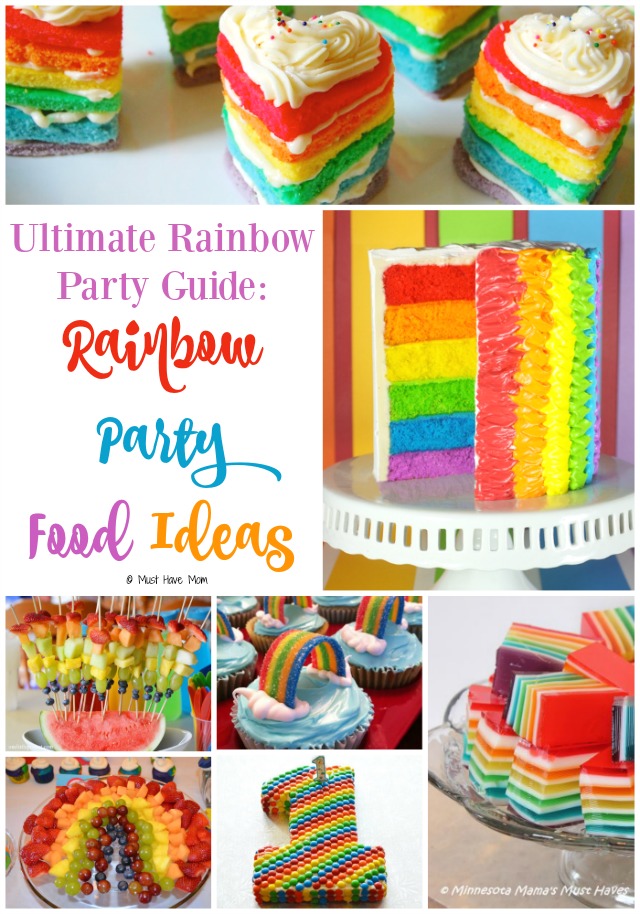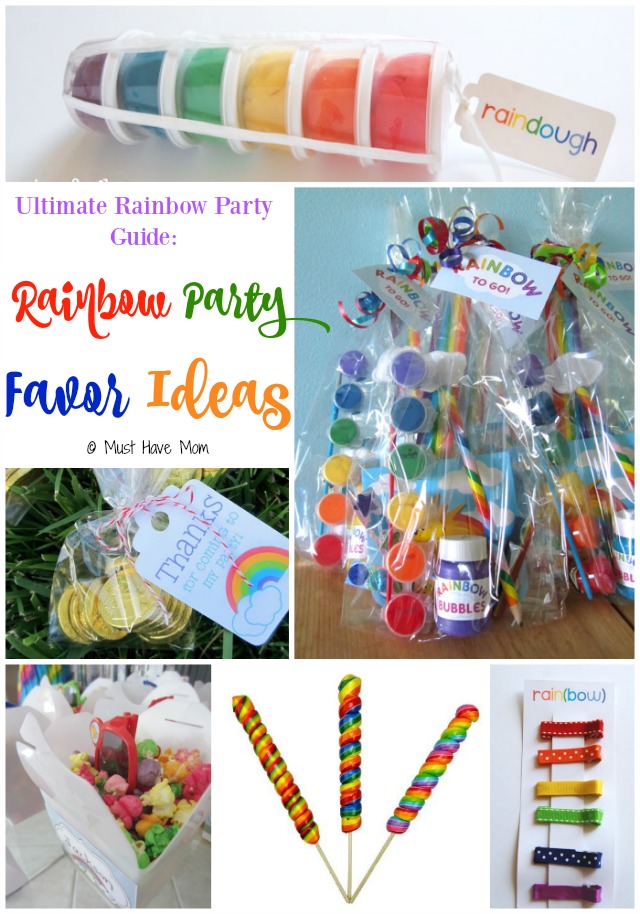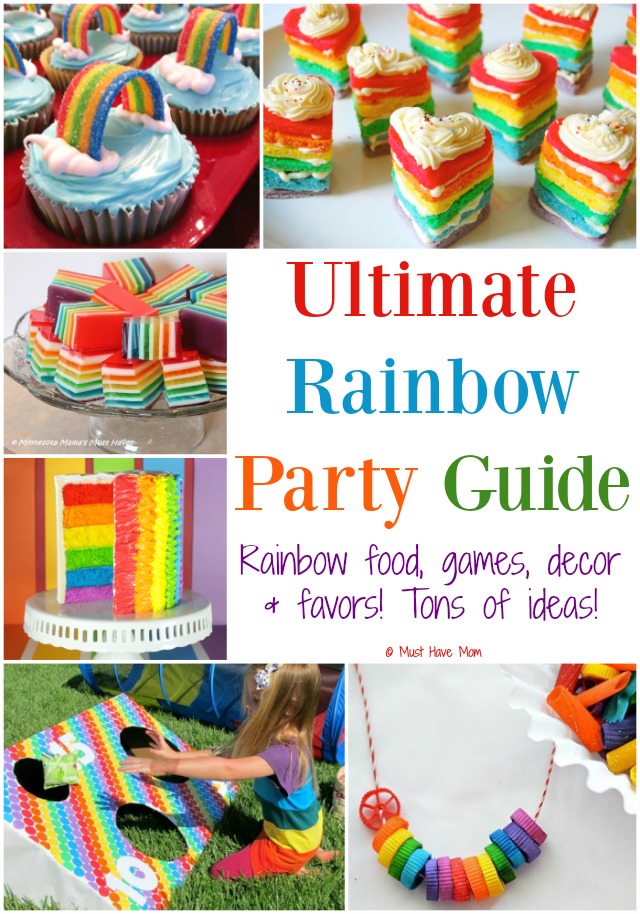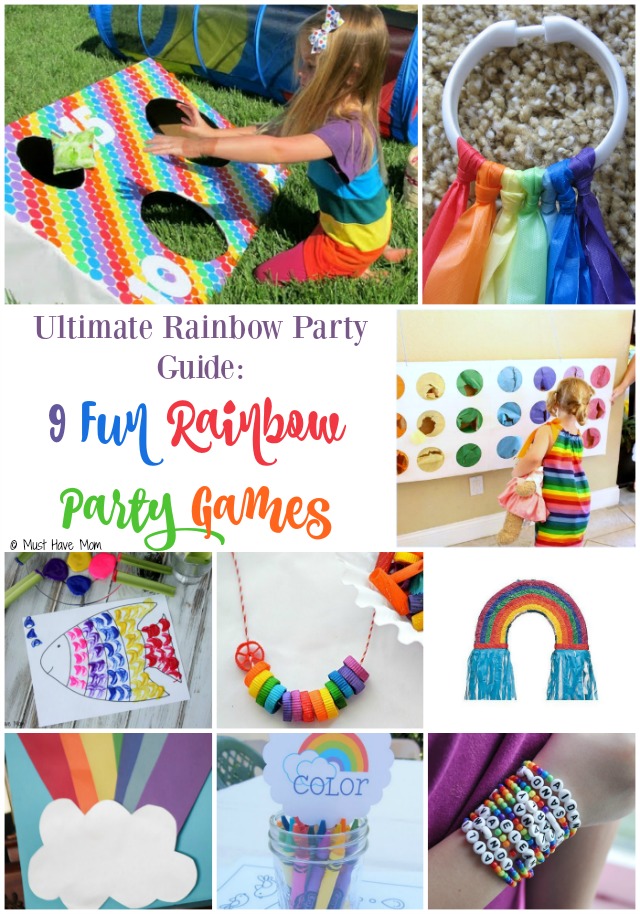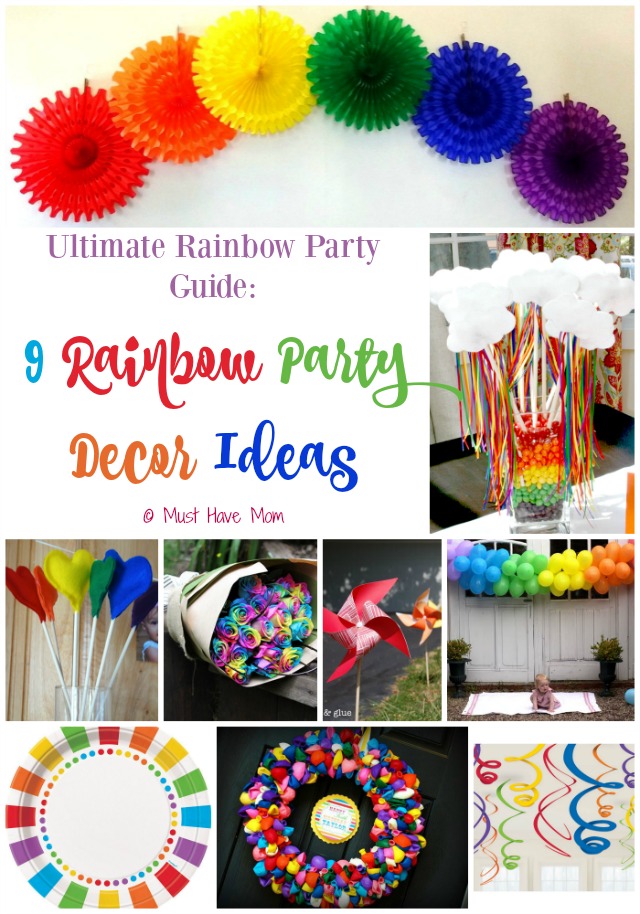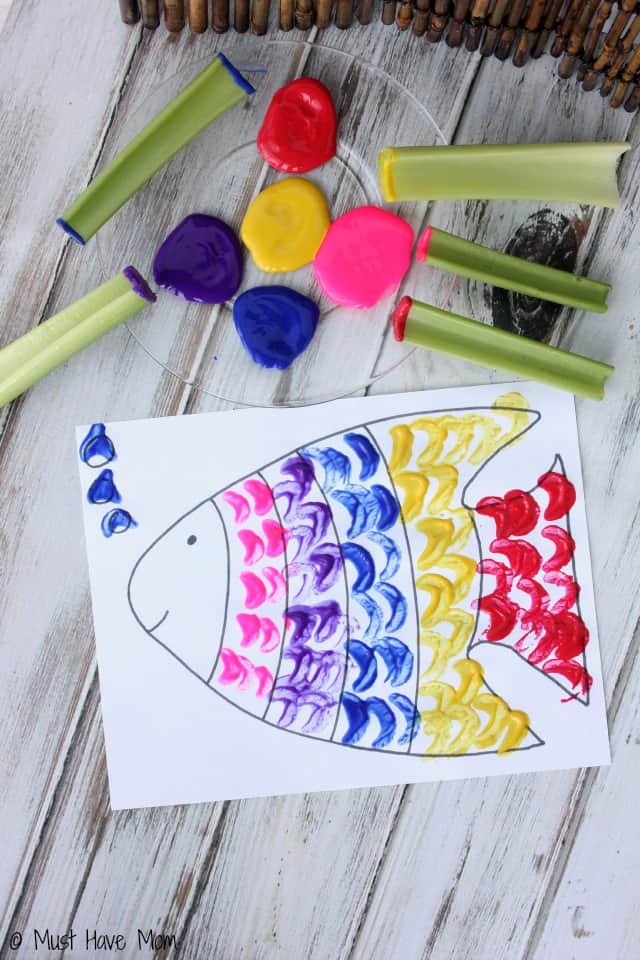 Rainbow Fish Celery Painting with Free Printable