Educational Resources for Parents During Coronavirus Closings
Coronavirus in the United States has resulted in a lot of cancellations and closings. More and more parents find themselves being thrown into homeschooling. If you find yourself in need of educational resources for parents during Coronavirus closings then you have come to the right place.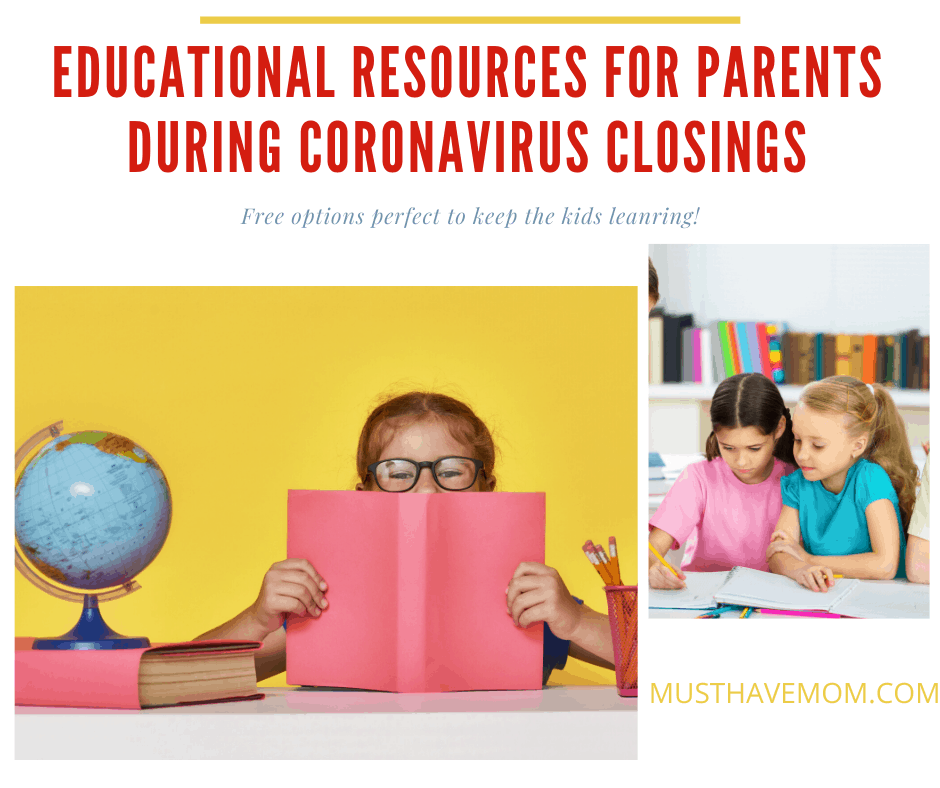 Educational Resources for Parents During Coronavirus Closings
While many schools already have a handle on e-learning and have systems in place, many parents have found that their district is not prepared and either no work has been sent home or it is very minimal. As a result, we are often left to try and figure out how to supplement education during school closings. Below are some of my favorite educational resources during Coronavirus closings. As a bonus, many of these are deeply discounted or even free.
Subscription Boxes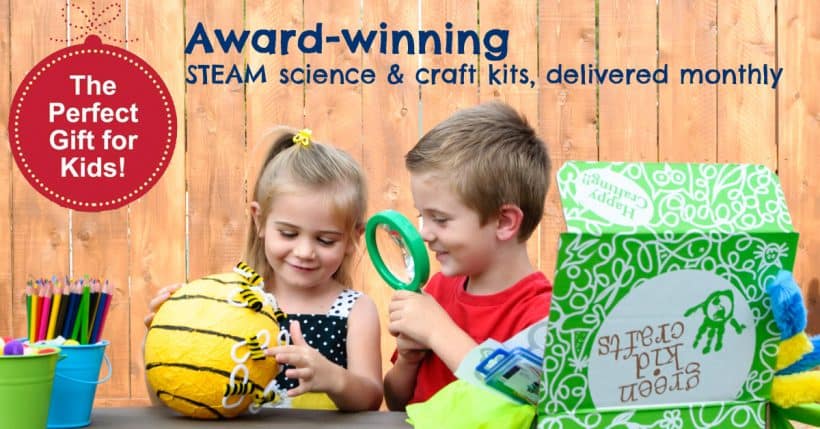 Green Kid Crafts is a subscription box service that features STEAM type boxes for kids ages 2 and up. Each craft box comes with a fun theme and everything you need for art, science, math, and technology type learning. Use promo code HOMESCHOOL to save 10% off your new subscription.
Education Games
ABC Mouse. is an online learning system that includes educational games for kids ages 2 – 8. You will get access to subjects such as art and colors, reading, math, and science.
Online Learning Resources
Open Culture has an online collection of free educational resources for K-12 students. It features free video lessons/tutorials, free mobile apps, free audiobooks, ebooks, and textbooks, quality YouTube channels, and free foreign language lessons in academic subjects like literature, history, science, and computing.
I have recently discovered We Are Teachers. While it was designed for resources for teachers, it is full of all kinds of free ideas for keeping the kids busy and learning.
Free online resources for teachers and parents of kids with autism and significant learning challenges. Go to Special Needs for Special Kids to sign up for free access. They have 10 days of social studies lessons, 10 days of science lessons and a novel unit. All units have daily video and downloadable activities.
Audible introduced Audible Stories, a free service that offers educational and entertaining audiobook content for kids, teens, and families. There are titles for all levels of readers. You will also find fun educational content like children's song collections. It is currently free of charge while schools are closed.
Great Schools has an entire School closure section. Find worksheets and more broken up by grades.
The National Wildlife Federation has made the Ranger Rick Mags' website free through the end of June. You can also get the digital editions of the magazines for the next few months.
Science Mom and Math Dad have a daily show featuring science and math lessons, crafts and games. It is a two-hour live stream that features a science lesson, math activities, interactive games, and stories. You can watch the Livestream here on the Science Mom Facebook page (click on the "videos" tab) or on YouTube.  Made for ages 7-12 and you can even find a free worksheet that goes along with the show.
Vivify is offering offline STEM resources with an editable calendar that includes 6 weeks of daily STEM activities for free.
Code Wizards HQ put together a list of free classes of Coding for Kids.
Scholastic set up a Learn From Home website with four categories: PreK and Kindergarten, Grades 1 and 2, Grades 3-5, and Grades 6+. Each section is equipped with one week of content for students with 15 additional days on the way. Get articles and stories, videos, and fun learning challenges. The students can even go on virtual field trips or meet best-selling authors. The website provides up to three hours' worth of content each day and can be completed on any device.
Canva for Education
features access to Canva for use in the online classroom. They have tons of resources and how to's on the site. Free for primary and secondary school teachers.
Fun Educational Resources
Need a new bedtime routine? How about letting your kids watch astronauts read them a bedtime story from space! It is as cool as it sounds. Head over to Story Time from Space for all the videos.
Remember Schoolhouse Rock? You can watch all the videos from 1973 to 2009 on YouTube.
These authors are offering read-aloud of their books and books by their favorite authors.
Diane Alber is reading one of her books each day on Facebook!
Helene Boudreau is hosting DRAW ME MORE: a Read-Along/ Draw-Along activity on her website. She's already shared an 11 chapter, chapter book (reading level grades 2-4) called MASON & THE MEGA-NAUTS.
Julia Cook, bestselling children's author, will be doing Monday and Friday readings on Facebook Live at 9:00 AM CST!
James Dean, The author reads various Pete the Cat books daily at 12 PM EDT on Instagram. We have caught a few of these and they even include drawing lessons sometimes.
Dan Gutman is reading 3 chapters from "Miss Blake is a Flake" each day at 2:00 PM EDT on Facebook Live, but you can also view archives!
Looking for something a little different to do with your kiddos? Check out these FREE Directed Drawing videos! Lots to choose from, and there's even a free calendar to make with all the drawings.
Actor Josh Gad, the voice of Olaf is reading bedtime stories on Twitter Live or Instagram live. Just search for #GadBookClub.
Pin Educational Resources for Parents
Pin this image to help other parents find some of these resources.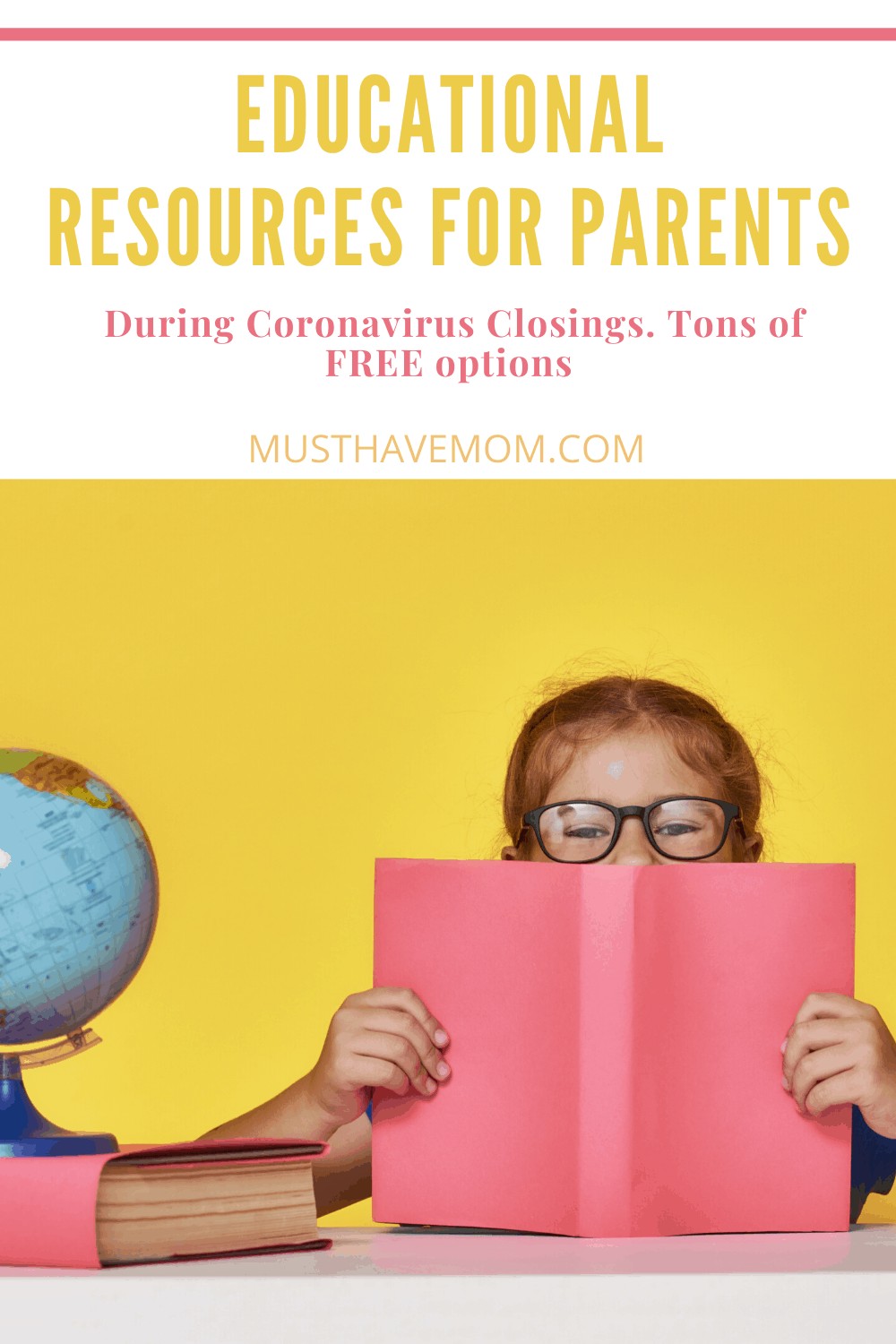 What resources have you used and found helpful? I love that when the situation looks dire, so many pitch in to help out.