The Ultimate Guide To Throwing A Rainbow Party! Rainbow Ideas, Food, Decor, Games & More!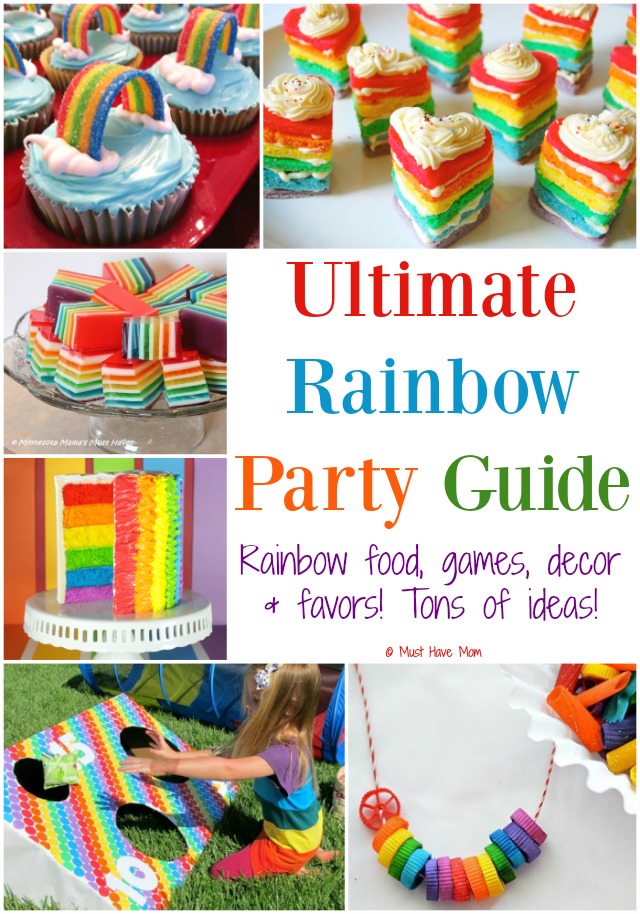 If you are thinking about throwing a rainbow party then search no further than this post for tons of rainbow party ideas
and inspiration! I've got everything you need here! Rainbow party food, rainbow party games and activities, rainbow favors and rainbow party decor ideas! Rainbow party theme is such a fun theme because the options are endless and the colors make it a bright and colorful party!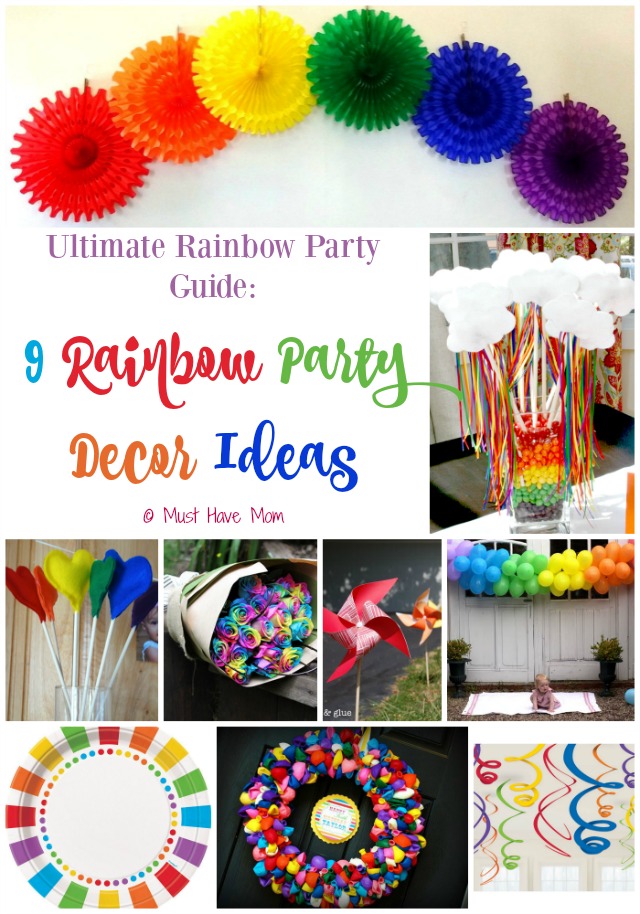 These rainbow decor ideas range from easy to more involved. You can make them yourself or you can buy many of them if you wish! They are sure to set the mood for your rainbow party! There are also tons of rainbow party decorations
to buy if you are short on time!
These Rainbow Fans are easy to hang anywhere to give rainbow color to the party!
Rainbow Cloud Wands double as both decor and a party favor!
Felt Rainbow Pops: These are a quick way to add color to your tables
Rainbow Roses: head to www.flowersforeveryone.com.au to find these unique Willy Wonka rainbow roses!
Rainbow Pinwheels: line the driveway or walkway with rainbow colored pinwheels.
Rainbow Balloon Banner: This detailed tutorial is perfect for creating your own banner made of balloons!
I love these Rainbow Party Plates even more than just buying multicolored plates!
Rainbow Wreath: Make your own rainbow wreath out of balloons!
You could make your own Rainbow Hanging Swirl Decorations or you can buy them.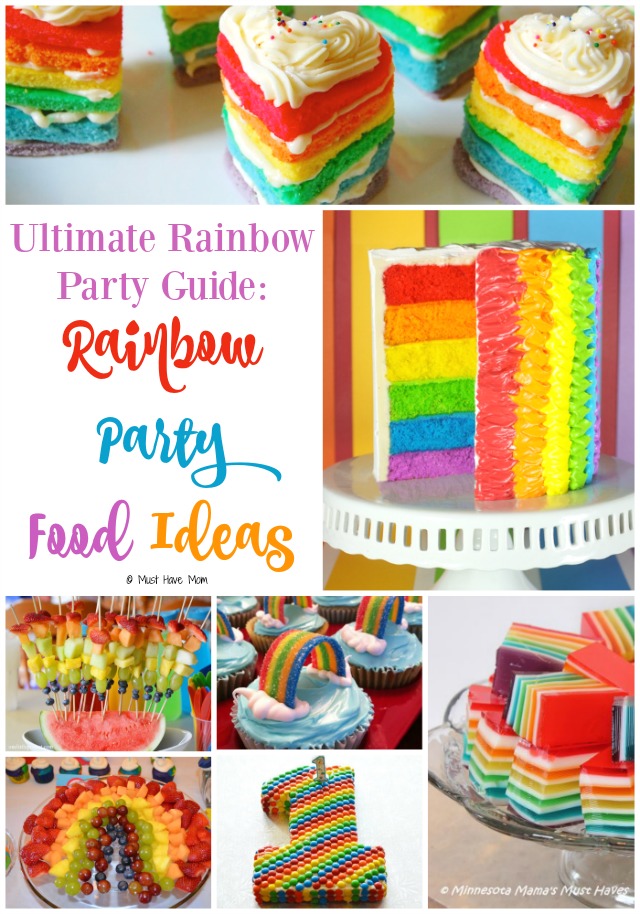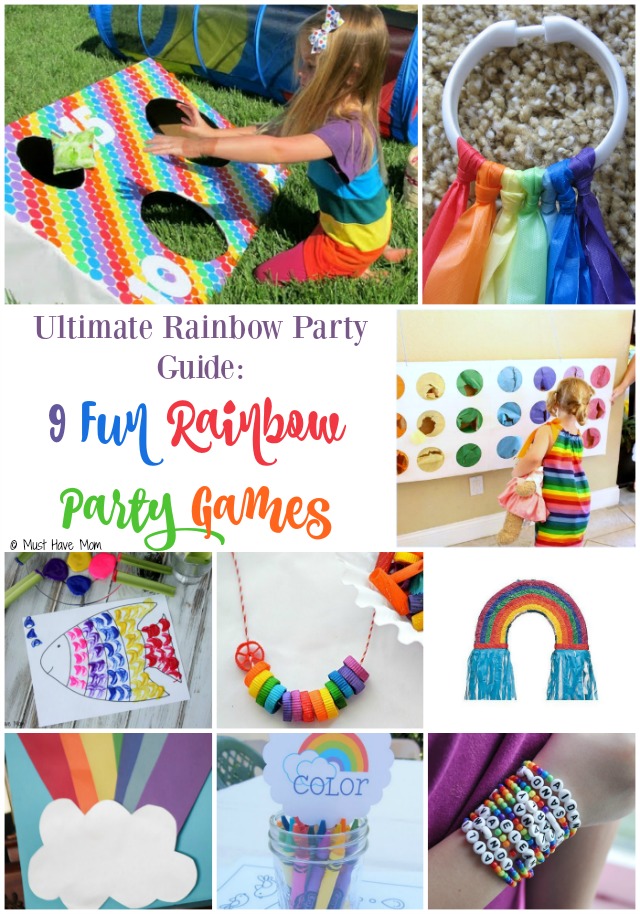 You'll need some fun rainbow party games and activities to keep your little guests entertained and having fun. These 9 rainbow party games and activities are all fun ways to liven up your party!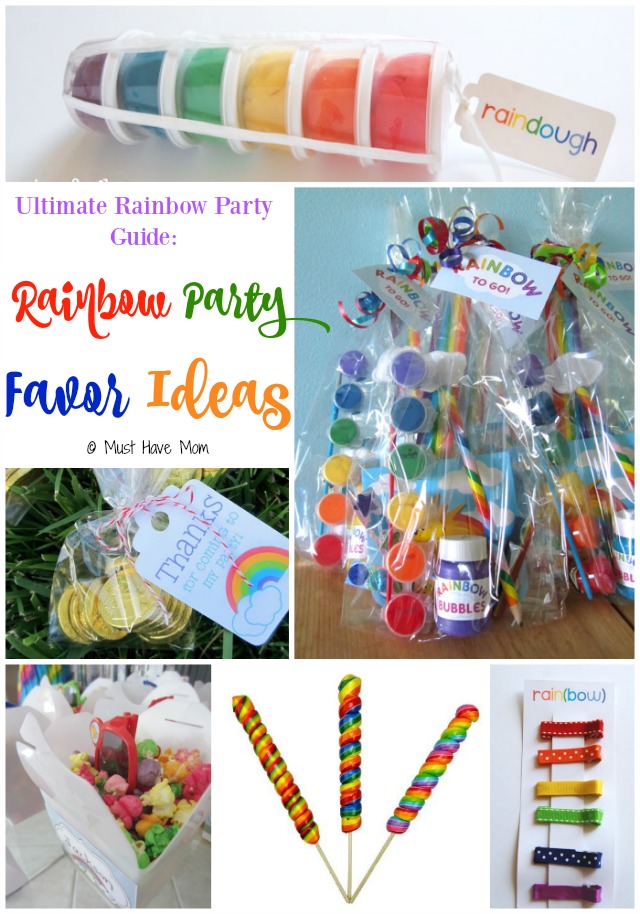 Send your guests home with any of these fun rainbow party favor ideas! You can buy them or make them, take your pick!
*This blog uses affiliate links at no cost to you.