Our snow finally meted and it warmed up a little, and then it started raining! Since we've been stuck inside the last few rainy days I decided it was time to break out some fun art projects. My kids LOVE doing art projects. Say the word "project" and they will all come running. We decided that since Summer is coming soon we would make windsocks to hang and watch blow  in the breeze (once the rain quits of course!).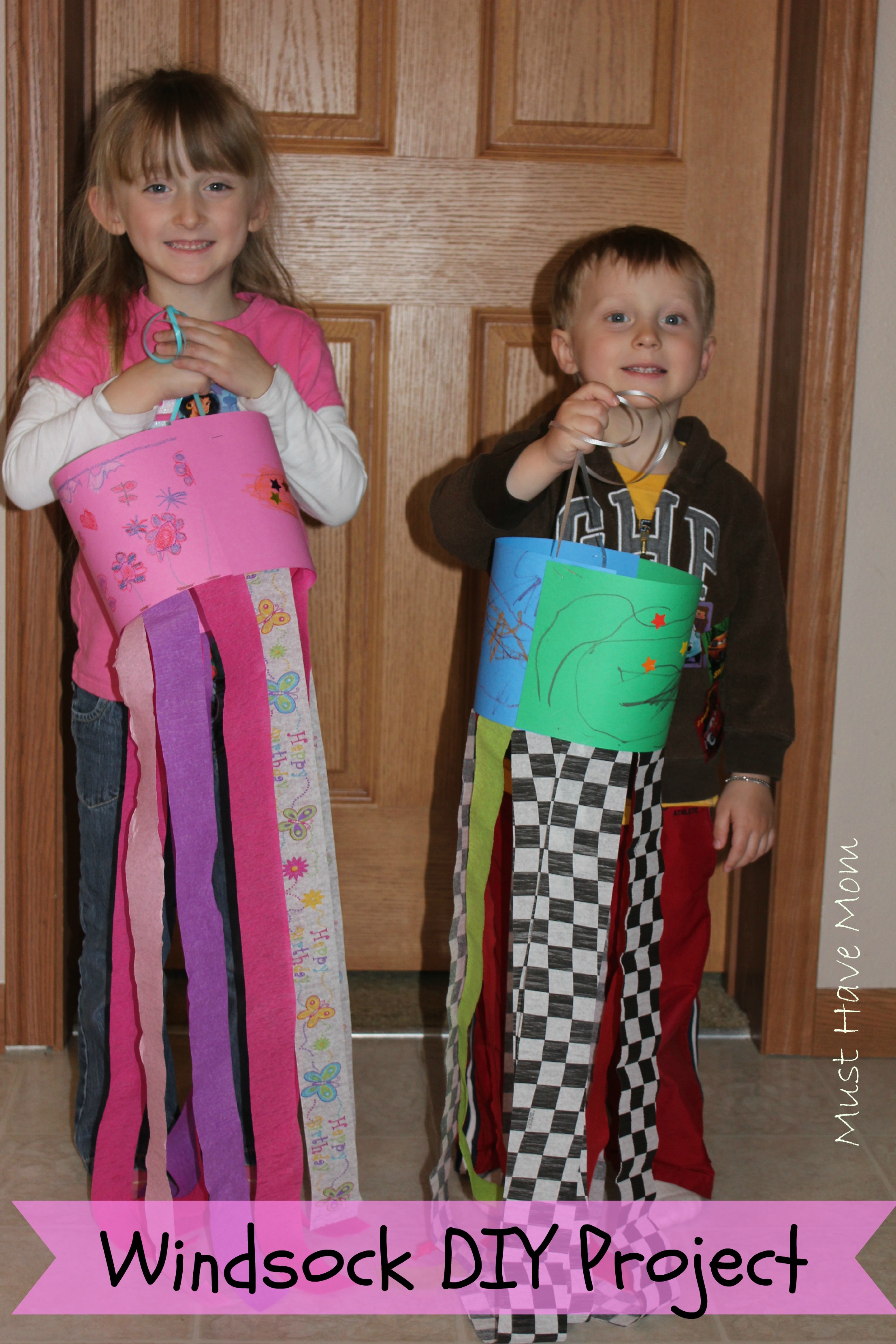 Supplies you need:
Construction paper or cardstock
Crepe Paper
Scissors
Elmer's Naturals Glue Sticks or School Glue
Stapler or hole punch
String
Markers
Stickers or sequins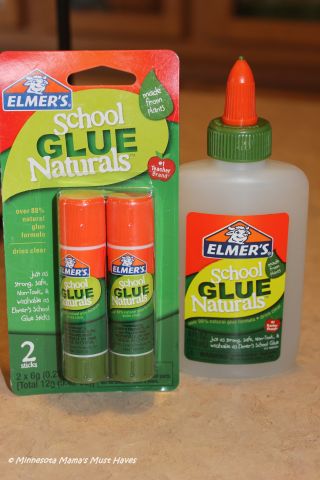 We used cardstock for our windsocks since it's a bit stiffer than construction paper and holds up better. First I let the kids color and decorate their pieces of paper. I cut the paper to 6" tall by 12" wide. They each got 2 pieces of 6"x 12" paper.

Once they were done decorating their papers we flipped them over and glued the two pieces together end to end using the Elmer's Naturals Glue Sticks.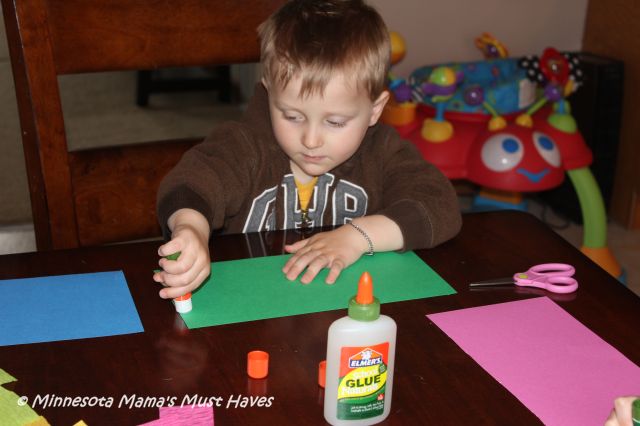 I love glue sticks because they give my kids the ability to glue by themselves without the mess. If you are an eco-conscious mom then you will want to check out the new Naturals line from Elmer's. Elmer's Naturals is the FIRST and ONLY school glue made with naturally occurring ingredients and available in recycled packaging. Elmer's School Glue Naturals is just as strong, safe, non-toxic and washable as Elmer's
traditional School Glue, but it's made from corn and soybeans. Elmer's School Glue Naturals can be used on any project for which one would normally use Elmer's traditional School Glue and is just as easily applied so it was perfect for our windsock project.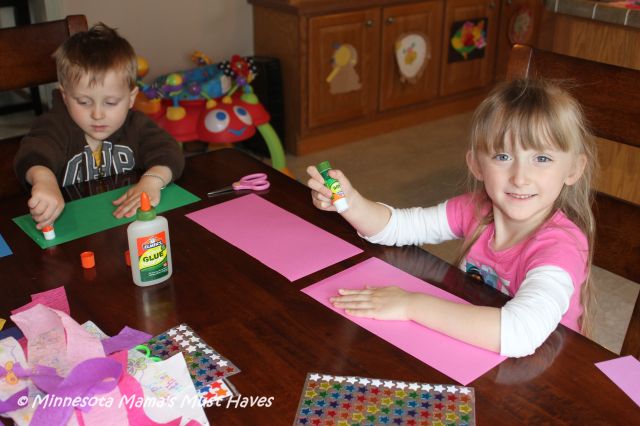 After gluing the two pieces of paper together we then turned the paper over and glued the crepe paper to the paper.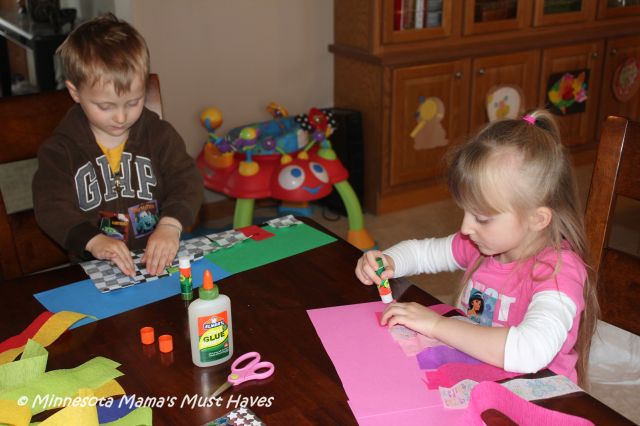 Once we were finished gluing the crepe paper to the paper we glued the ends together to complete our circle.
We then stapled ribbon to each side to hang our windsocks with. I would suggest using a hole punch and tying your ribbon through the hole for added strength.

We hung them up indoors for now and once this rain quits we can hang up our beautiful windsocks outside and watch them blow in the breeze!
You can check out the Elmer's School Glue Naturals that we used in our project, available nationwide in JoAnn Fabric stores and Michaels stores!
Like this post? Pin it, share it, tweet it 🙂
You can also enter Elmer's Pin to Win Contest below!