Have you started planning your menu for St. Patricks's Day yet? If not, I'm here to help you with over twenty recipes for St. Patrick's Day!
Every year, I go on the hunt for new recipes. This year I found a ton that I can't wait to try. Desserts, drinks and main course recipes. There really is something for everyone on this list. My kids are excited to try the rainbow water and Lucky Charms popcorn. I can't wait to whip up some Irish soda bread. Yum!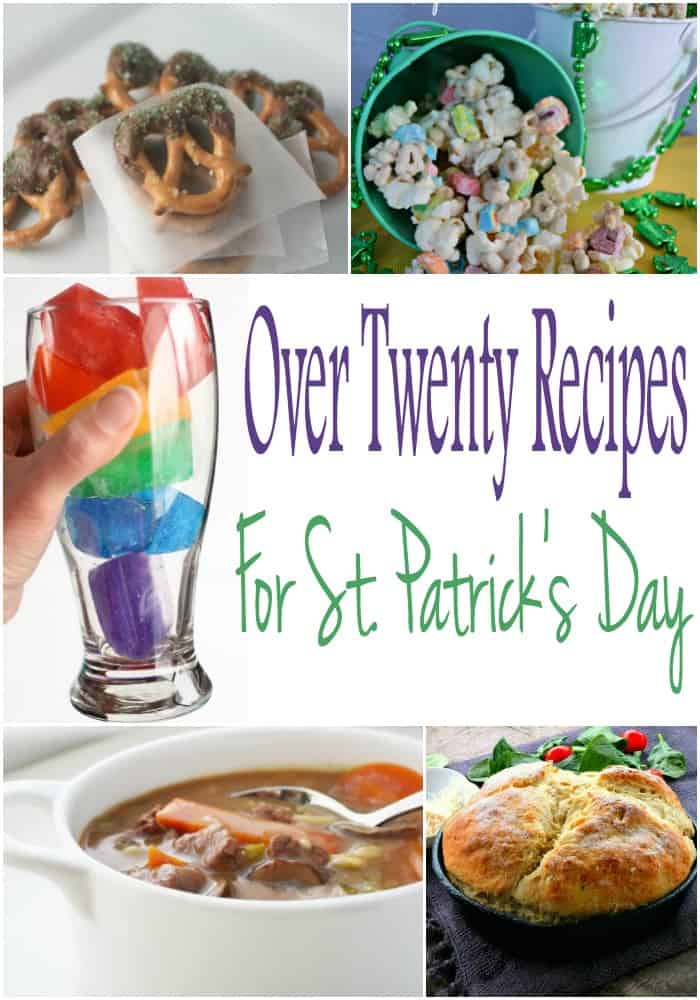 Over Twenty Recipes for St. Patrick's Day!