Host A Camping Thanksgiving AKA Campsgiving This Year!
You've heard of Thanksgiving and Friendsgiving, but have you heard of Campsgiving yet? It's time for some new Thanksgiving traditions and I have everything you need to get started, including some amazing campfire dutch oven recipes!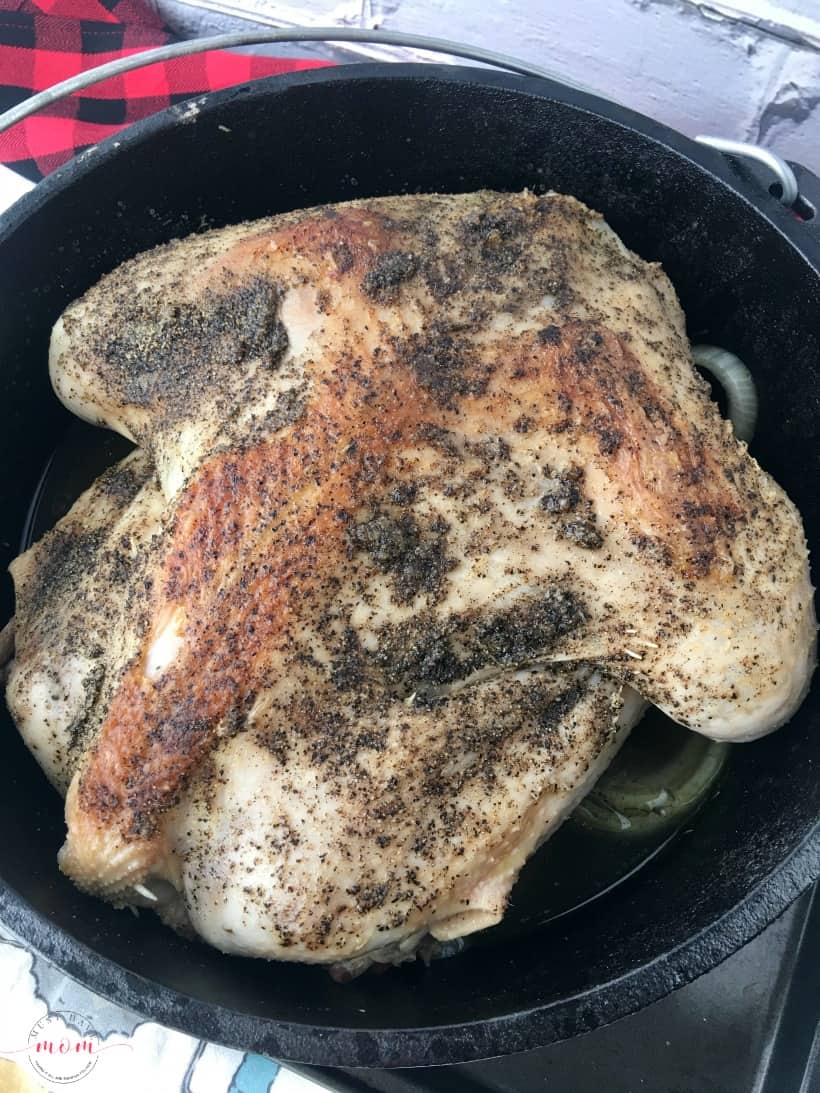 We LOVE camping and we go every weekend all summer long. I've already shared my campfire donuts recipe with you and my camping themed Birthday party, now I am sharing a new tradition we did this year, Campsgiving, inspired by the Boy Scouts! Celebrate Thanksgiving by getting outdoors and you can create new Thanksgiving traditions, and even make turkey and cornbread in a Lodge cast iron dutch oven! Sound like fun? I'll show you how to host your own Campsgiving!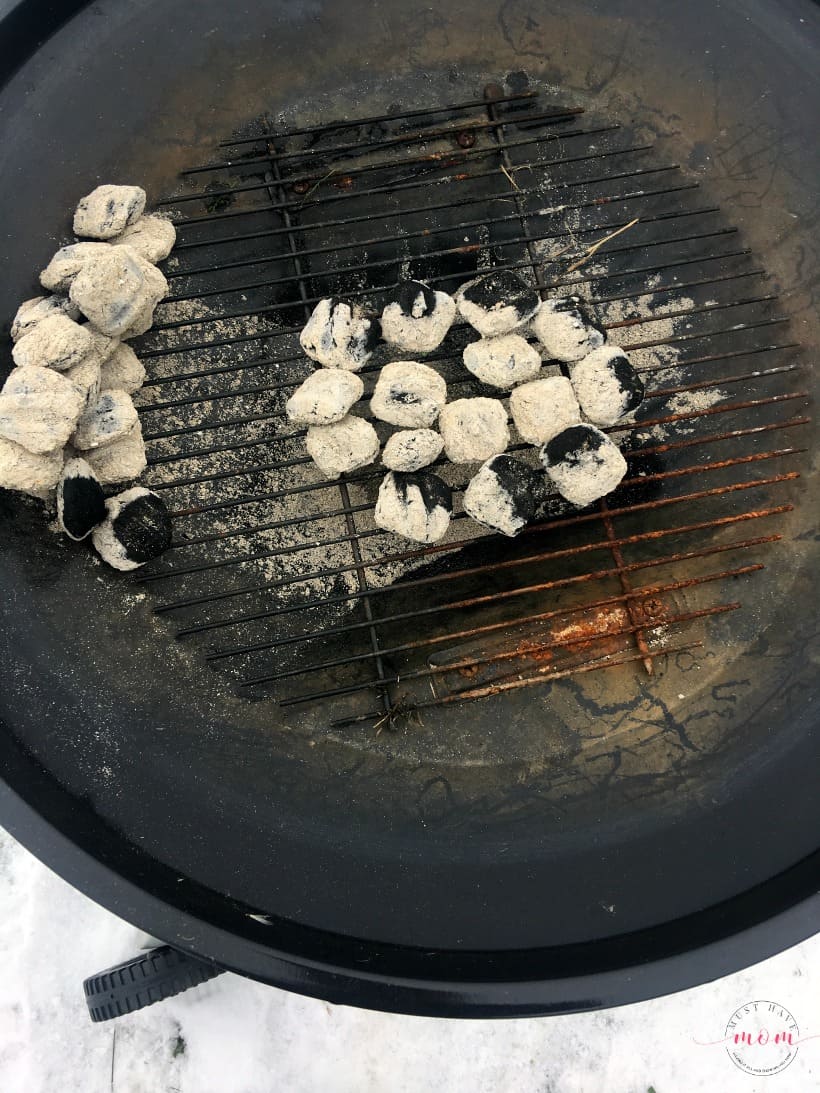 Start your new Thanksgiving tradition by heading outdoors! Here in northern Minnesota, we have snow already! This isn't typical for us to have snow on the ground, but we weren't going to let that stop us from getting outside and having some FUN and fresh air. We got the coals started heating so they'd be ready to cook our turkey and cornbread!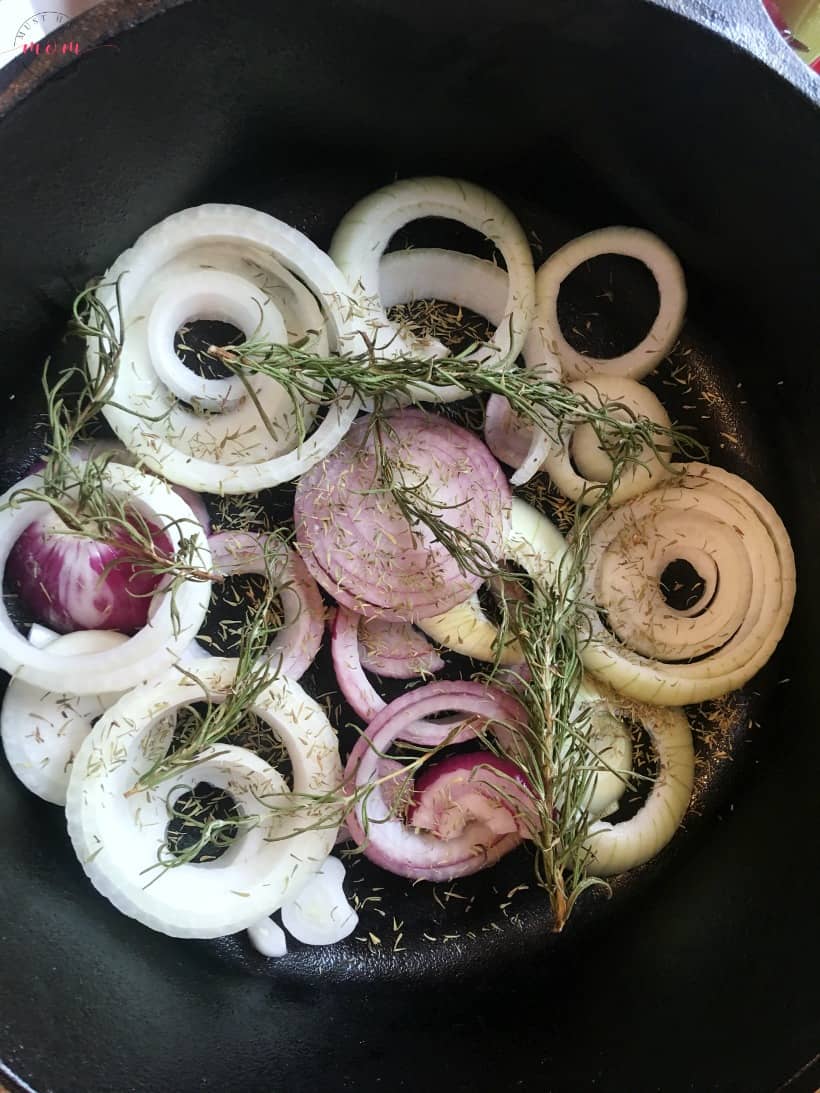 Prepare your Lodge cast iron dutch oven for the turkey by placing two sliced onions, herb sprigs and chicken stock in the dutch oven. Stuff the turkey with a quartered onion and apple slices. Pour oil over the bird and season with salt and pepper.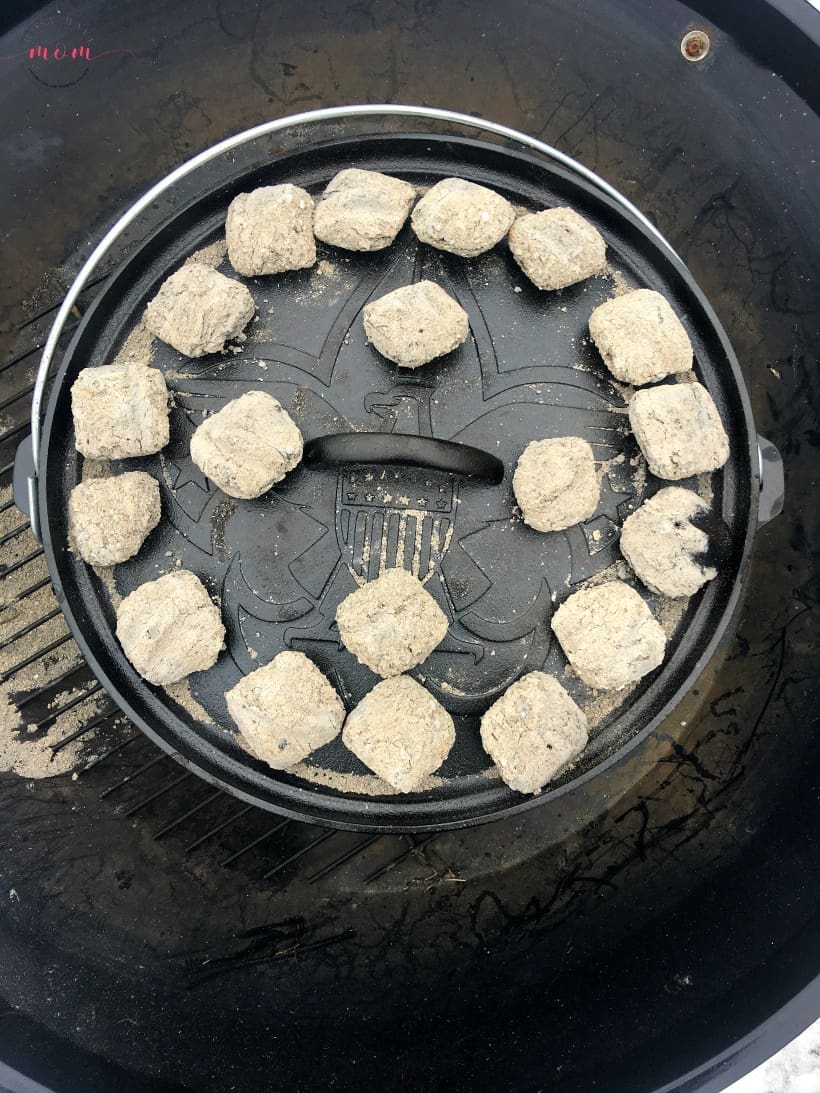 Then bake for 30 minutes at 400 degrees (place about 10-15 hot coals underneath the dutch oven and 18 hot coals on the lid). Then reduce the temperature to 350 degrees and continue cooking until internal temperature of the turkey reaches 160 degrees Fahrenheit. The time will vary based on the temperature, size of turkey, etc.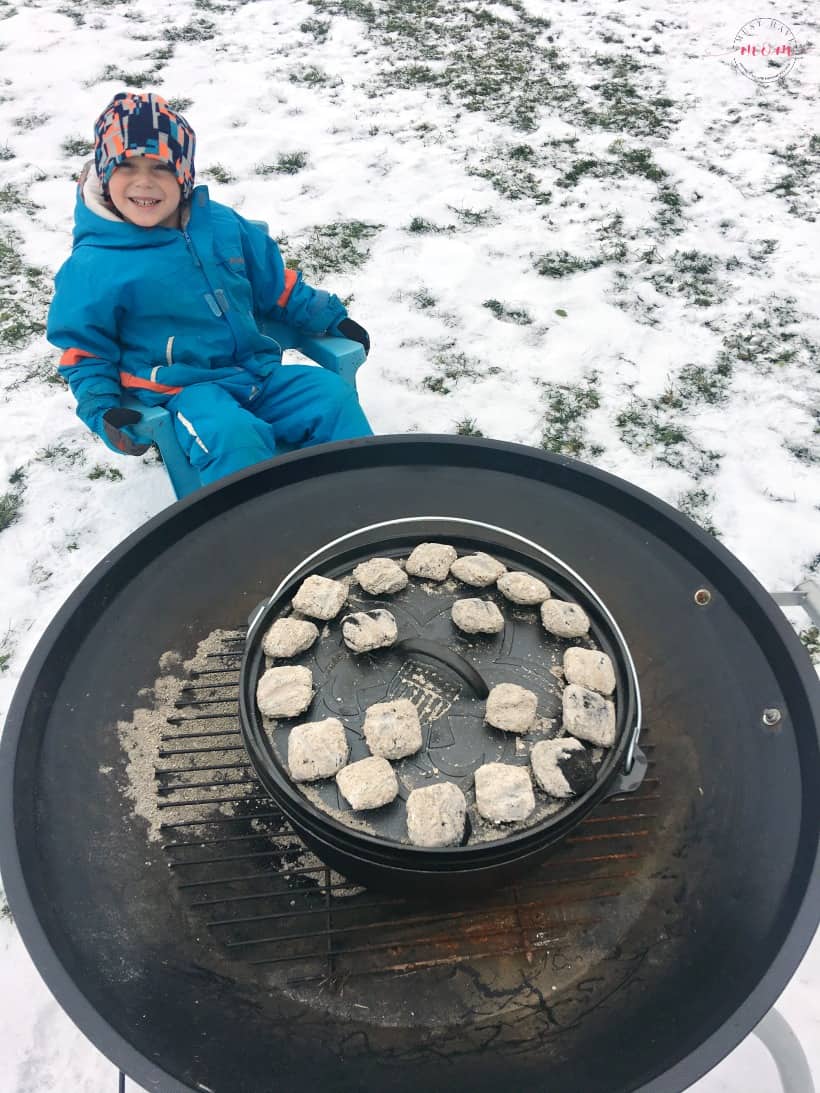 The kids loved taking a break and watching the food cook. They thought it was amazing that we were cooking our Thanksgiving dinner outdoors!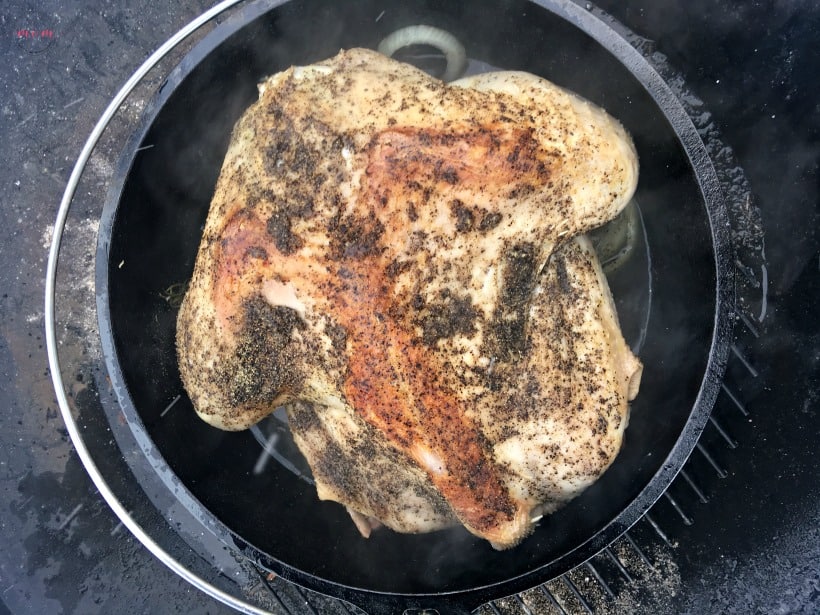 You can check the temperature of the turkey with a meat thermometer and let it cook while you play outside! When it has about 45 minutes left you can begin making the cornbread.
For the cornbread, you'll need to preheat the dutch oven with oil in it. Place 21 coals on the lid and allow it to preheat while you mix the cornbread. Scroll down for the recipe.
New Thanksgiving Traditions
We started some new Thanksgiving traditions this year and it was SO much fun! The kids want a repeat of this every year. If your kids love new adventures then consider signing them up for Boy Scouts or Cub Scouts where they embark on these sort of fun adventures all the time!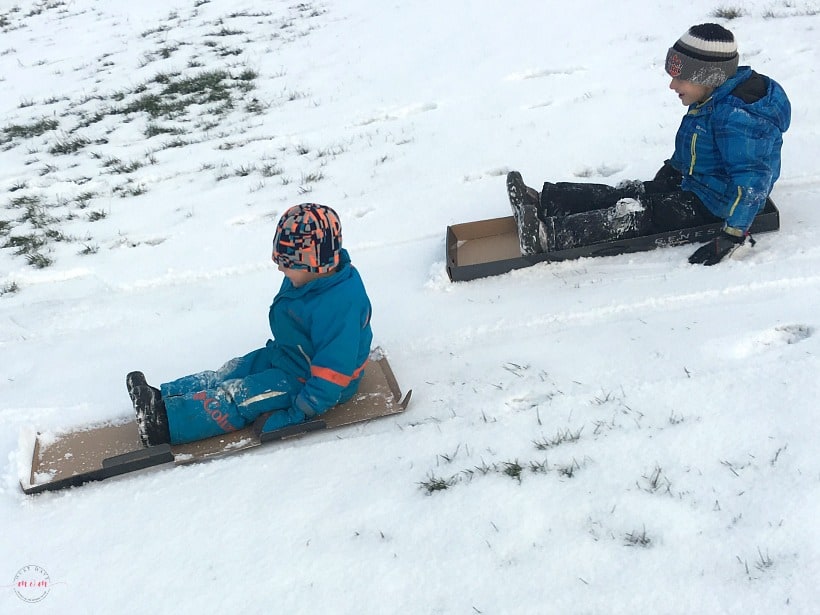 We got started by bringing out some simple cardboard boxes for the kids to use as sleds. Did you know that you don't need a fancy sled for sliding down hills? You can simply use a cardboard box and fly down the hill! Inexpensive and so much fun.
The kids spent a ton of time sliding and couldn't believe how good the cardboard sleds worked even though we didn't have a ton of snow yet.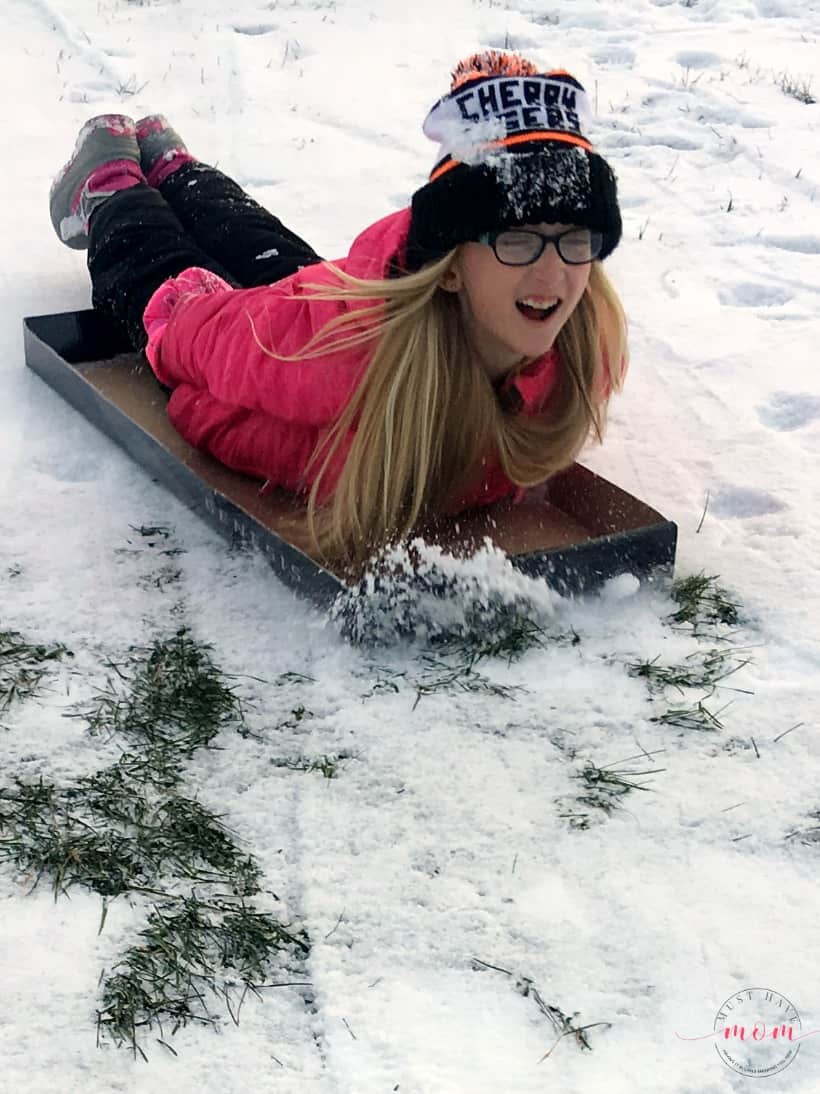 Their reactions were the best part! This is the ultimate in memory making!!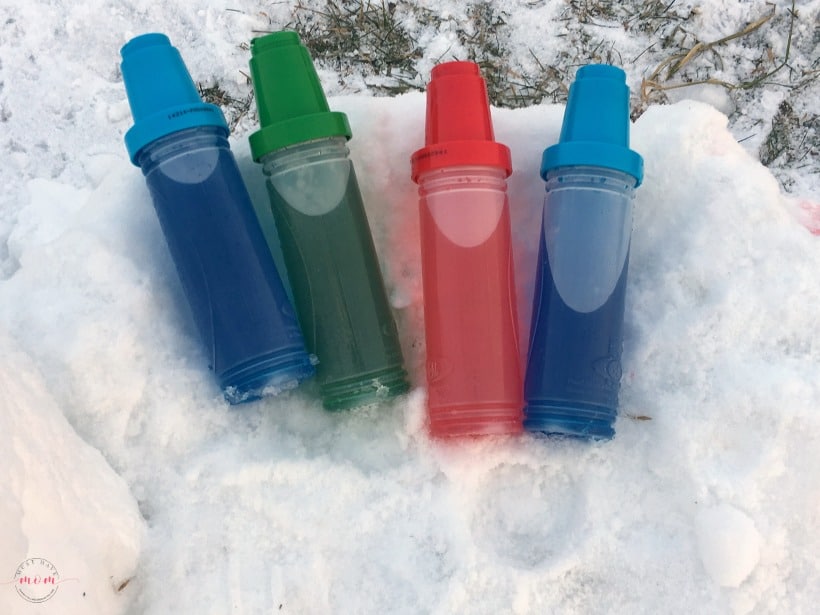 Then we moved on to creating our own DIY snow markers. We used plastic bottles with sprayers on the top and added warm water and food coloring to create our snow paint.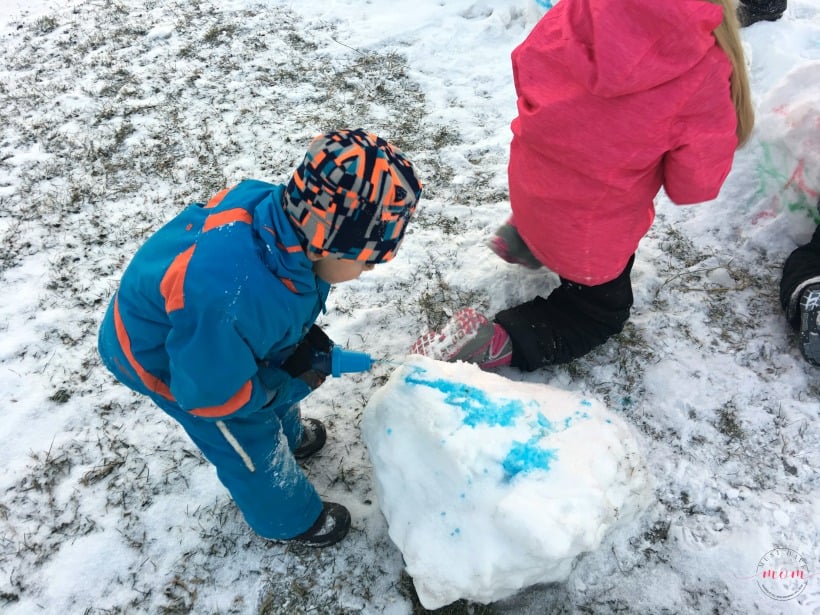 The kids then started their snow art creations! Brady enlisted some of the big kids to help create a giant snowball he could paint blue. All the kids loved getting creative with their snow markers. We worked up a huge appetite and lucky for us the turkey and cornbread were just about done cooking in the dutch ovens!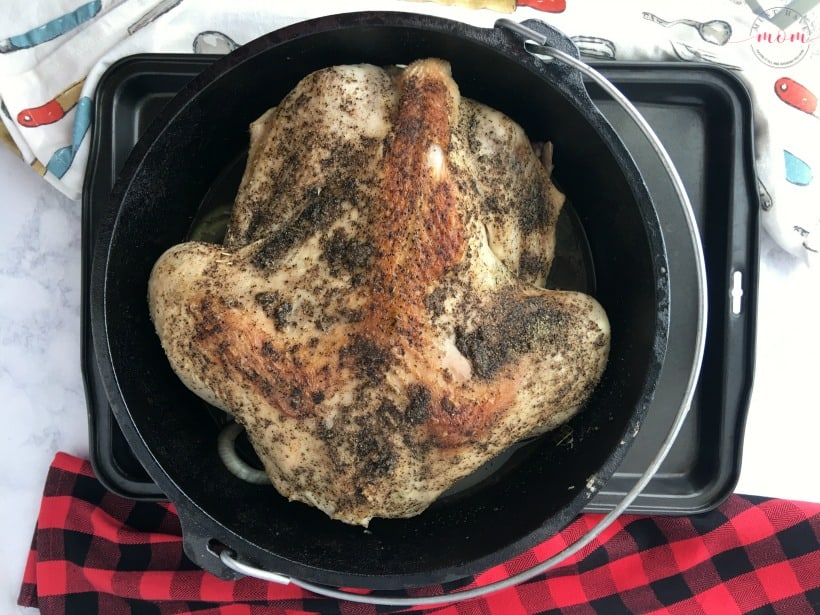 The internal temperature of the turkey reached 160 degrees so we pulled it off the coals and let the bird rest for a bit before carving it.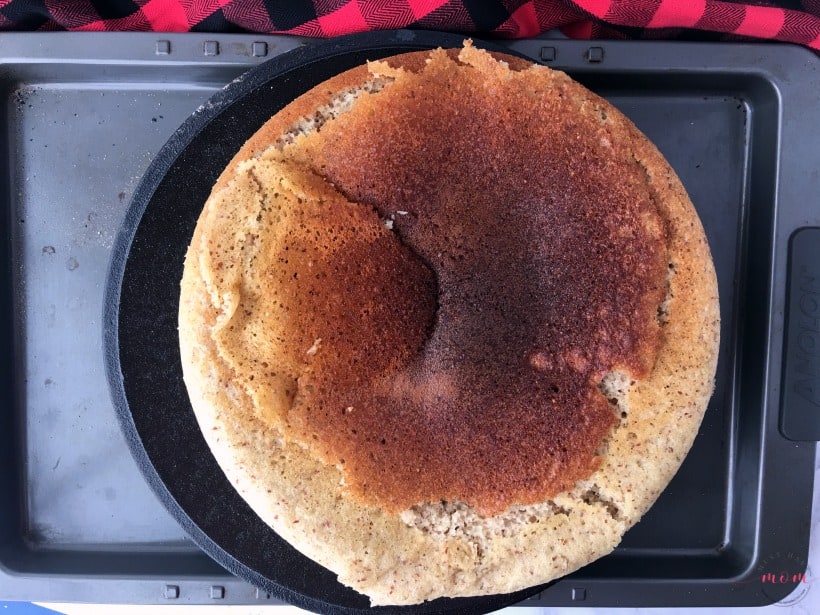 Our cornbread was also done cooking. To remove it from the dutch oven, simply flip over and allow the cornbread to fall out on the lid. It released easily and the topping was so crisp and delicious!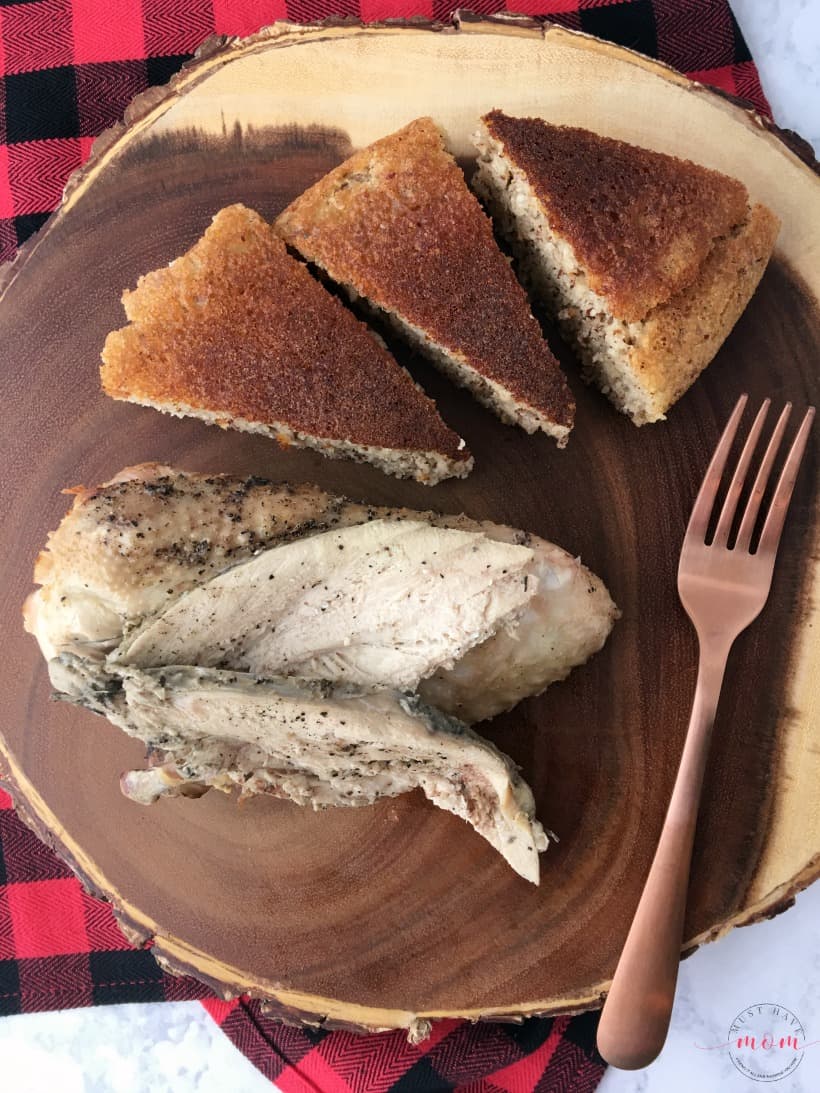 Slice the cornbread and serve up the carved turkey! It makes for a great campfire Thanksgiving meal! You can also make other Thanksgiving recipes in the dutch oven. Check them all out below!
Sign up for Boy Scouts or Cub Scouts and you'll find these type of fun activities and many more that will build lifelong skills and memories!
Thanksgiving Dutch Oven Recipes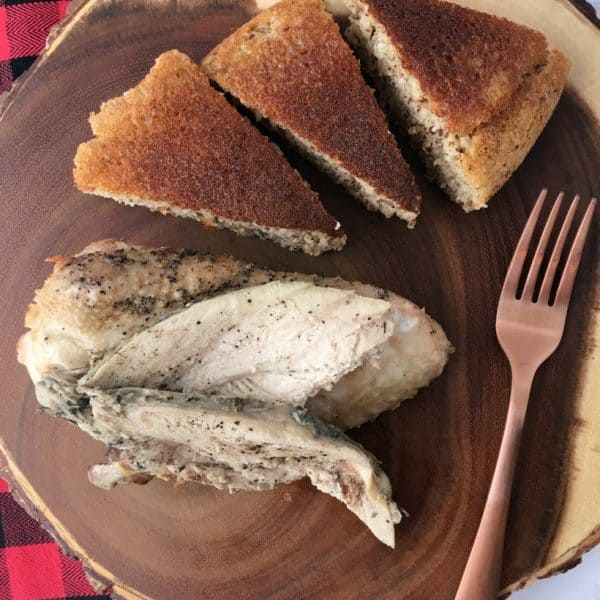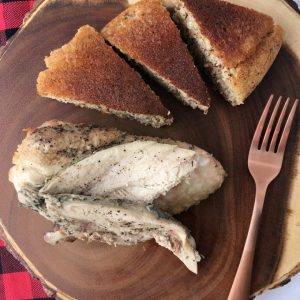 Turkey & Cornbread Dutch Oven Recipe
Easy campfire dutch oven recipes for turkey and cornbread. Host a camping Thanksgiving!
Ingredients
For the Turkey
1

onion

quartered

1

apple

sliced

2

Tablespoons

vegetable oil

2

onions

sliced

6

sprigs rosemary

6

sprigs sage

6

sprigs thyme

1

tablespoon

salt

1

tablespoon

pepper

2

cups

chicken stock
For the Cornbread
5

tablespoons

vegetable oil

2

cups

cornmeal

2

cups

flour

1/4

cup

sugar

1

teaspoon

baking soda

1

teaspoon

salt

4

teaspoons

baking powder

4

large eggs

1 1/3

cup

whole milk

1 1/3

cup

buttermilk

4

tablespoons

melted butter
Instructions
Stuff turkey with 1 quartered onion and apple slices. Place onion slices, herb sprigs, and chicken stock in the bottom of a dutch oven. Place stuffed turkey on top and pour oil over the bird and rub it over the top. Season with salt and pepper. Bake for 30 minutes at 400 degrees (using hot coals to achieve temperature) and then reduce heat to 350 degrees F. Remove when internal temperature of turkey reaches 160 degrees F.

For cornbread: Place vegetable oil in dutch oven and preheat by placing 10 hot coals underneath dutch oven and 21 hot coals on top of dutch oven lid. While it preheats, mix cornbread mixture together. In a large bowl mix together cornmeal, flour, sugar, baking soda, salt and baking powder. Whisk to combine. In a separate bowl mix together eggs, milk, buttermilk, and melted butter. Whisk together. Combine wet and dry ingredients and mix well. Bake for 20-25 minutes at 425 degrees F. Once done baking, turn entire dutch oven upside down and cornbread will release onto the overturned lid.
Pin Campfire Dutch Oven Recipes: