Whether you need a gorgeous under counter wine fridge or a beverage fridge for the man cave or craft room, the New Air Premium Dual Zone fridge is just perfect for the job! It's gorgeous, versatile and packs a lot of features! Here's what you need to know…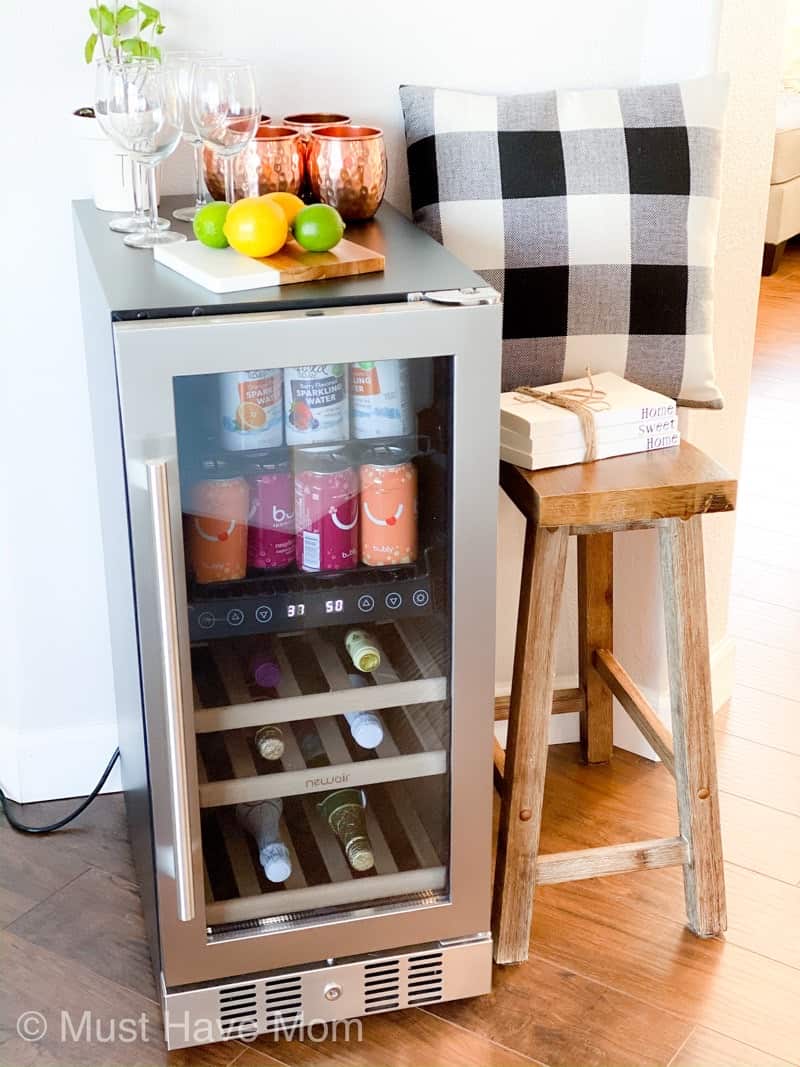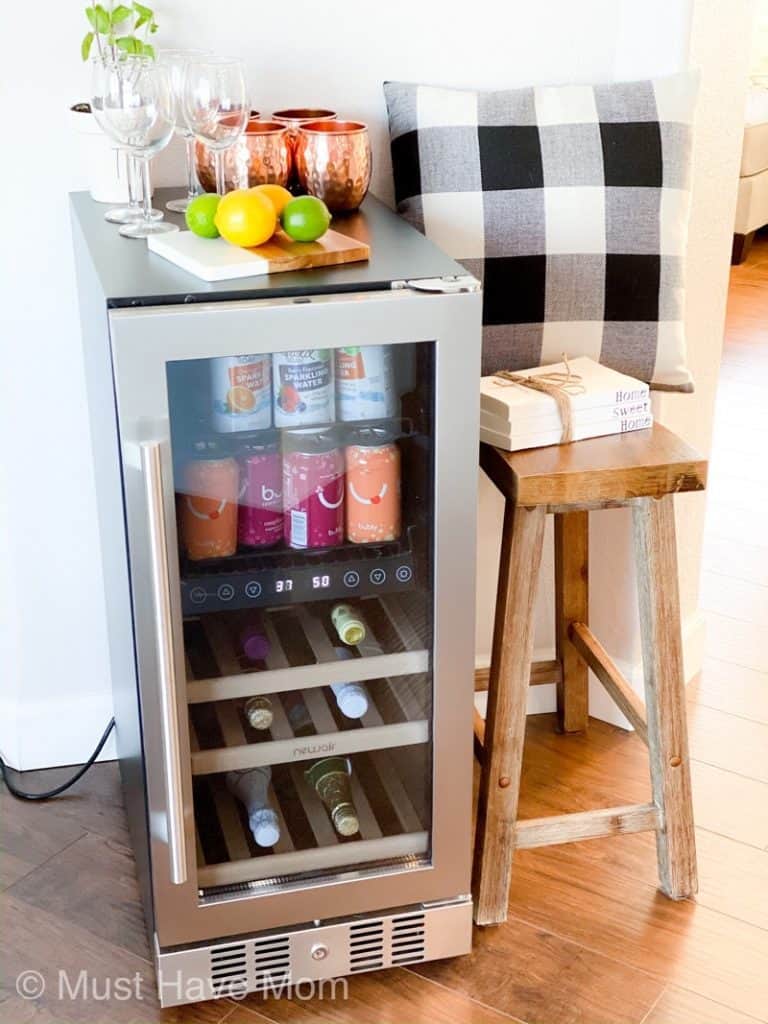 If you are looking for a beverage fridge to compliment your room design and to impress your guests, then I have the perfect recommendation for you: the NewAir Premium Dual Zone Fridge.
This mini beverage fridge would work well for your own personal studio apartment, your office outlook or even a convenient option for your own personal bedroom. It's a small fridge that would find its space even in cramped spaces.
Save 20% with code MUSTHAVEMOM at checkout!!
NewAir Premium Dual Zone Fridge
The NewAir Premium Dual Zone Fridge comes with two levels of cooling zones so that you can set different temperatures for both levels. This under counter beverage fridge looks elegant with its sleek stainless steel door and the beechwood racks. Something you'll want your guests to check out.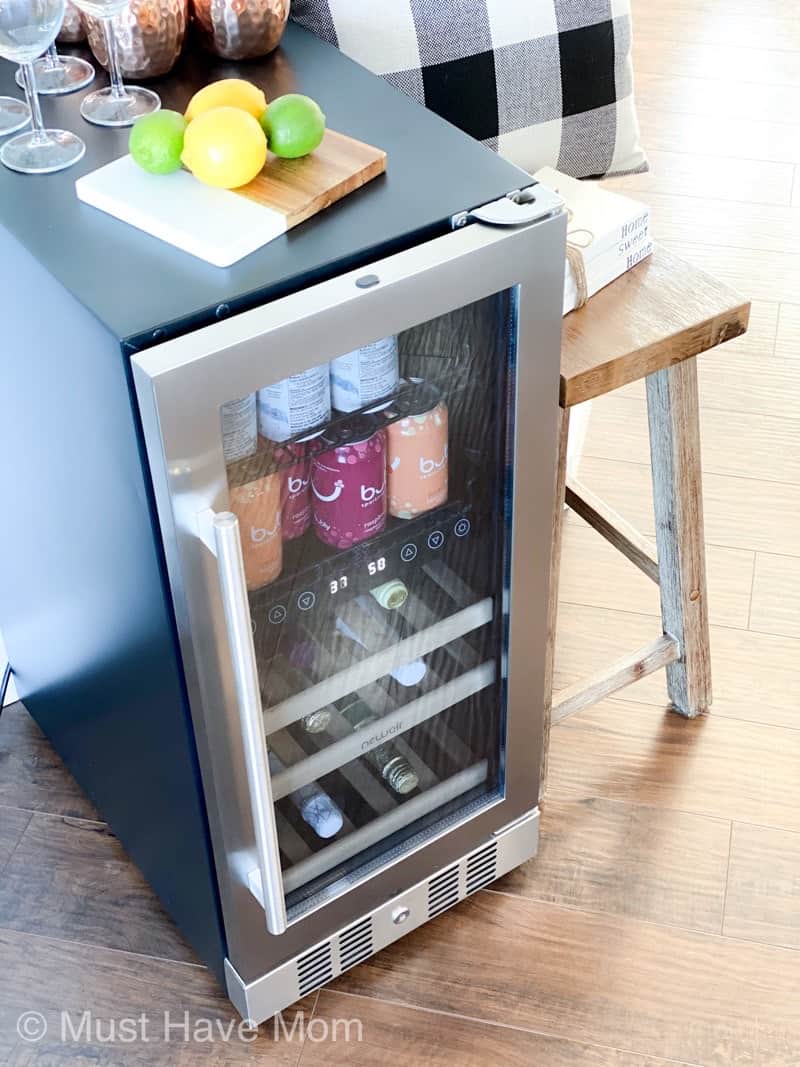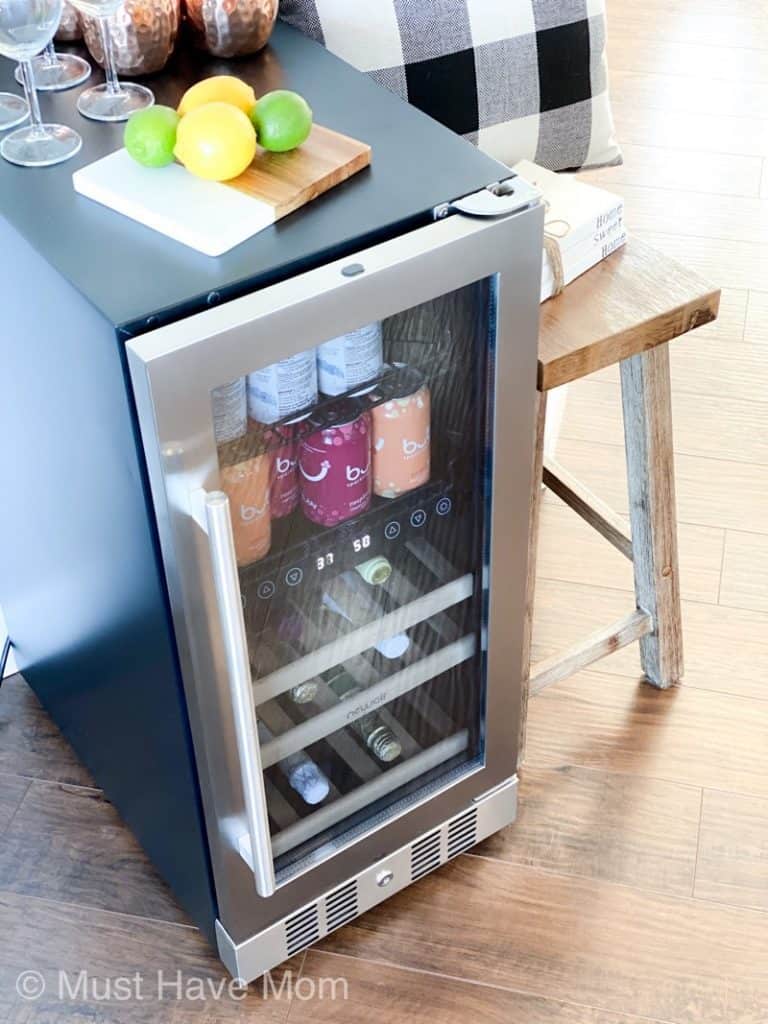 Why I like my new Mini beverage fridge
I'll tell you something, I've always wanted a beverage fridge for myself, something that's a no-go zone for my kids. And now that I've got one for myself, I'm going to gush over it and tell the world how awesome it is.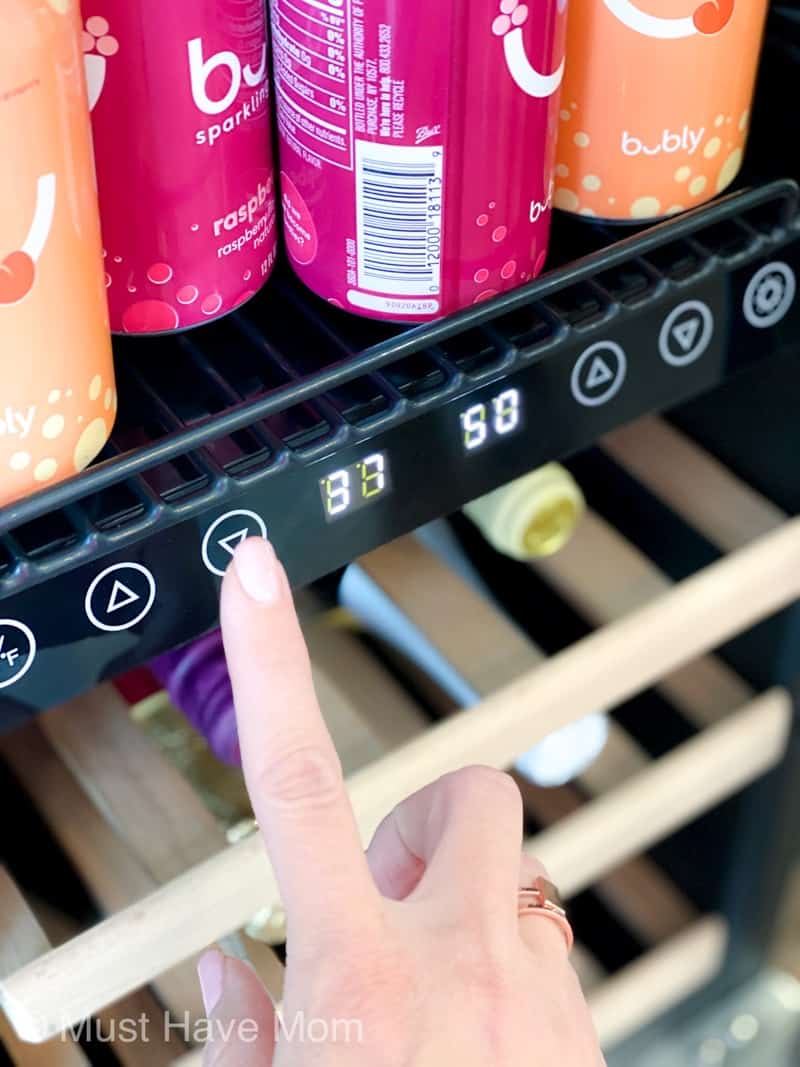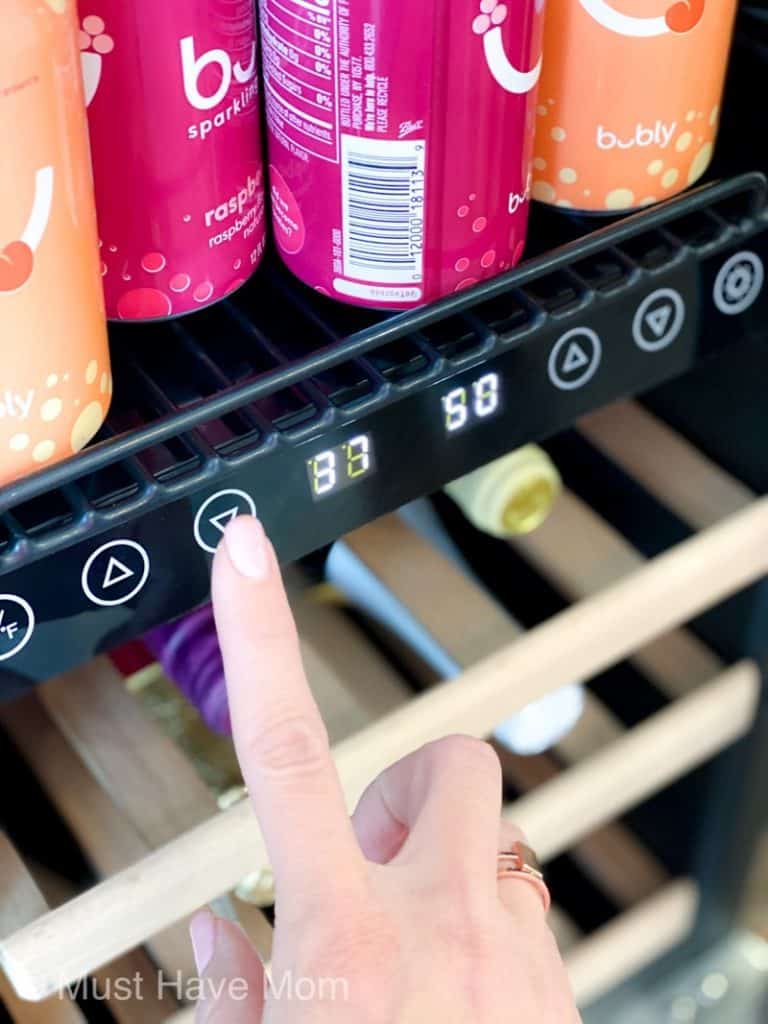 NewAir Premium Dual Zone Fridge Features
Two-Zone Temperature
Even though it's a mini-fridge, it still allows you to set two different temperatures for its racks. This means I can store my wines and beer at just the right temperatures.
You can also set dual temperatures to your own liking. And because the dial is digital, it gives you very precise temperature for both the top and bottom shelves.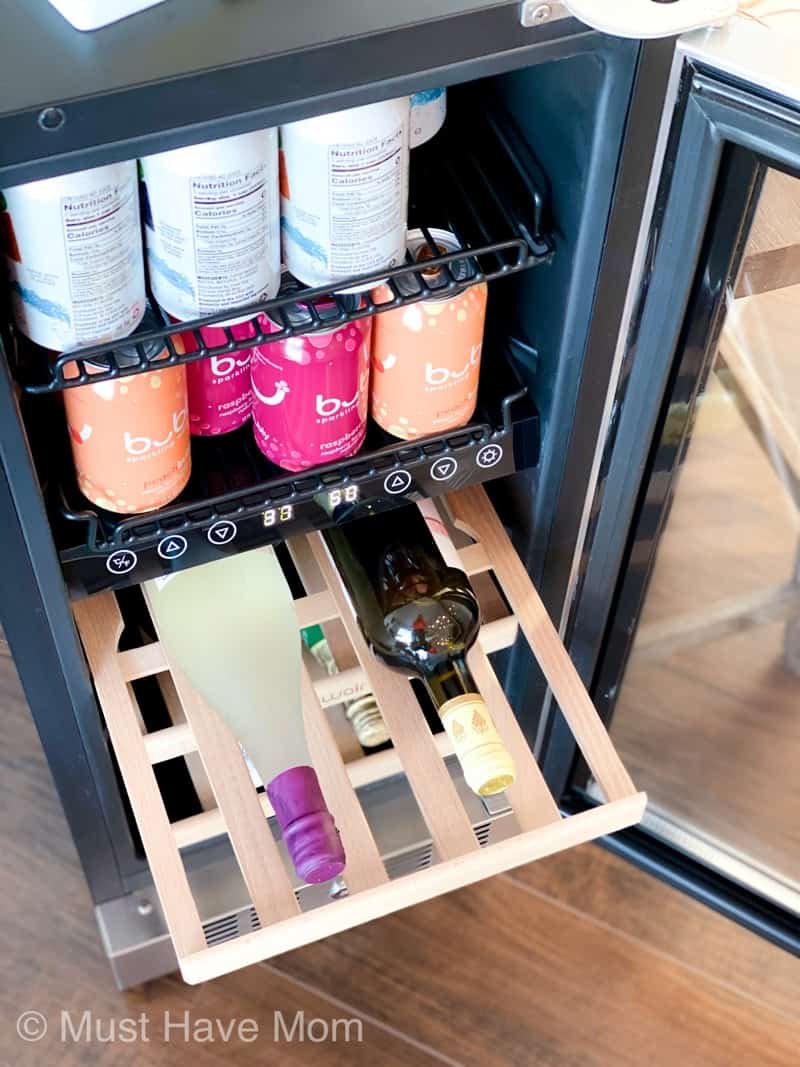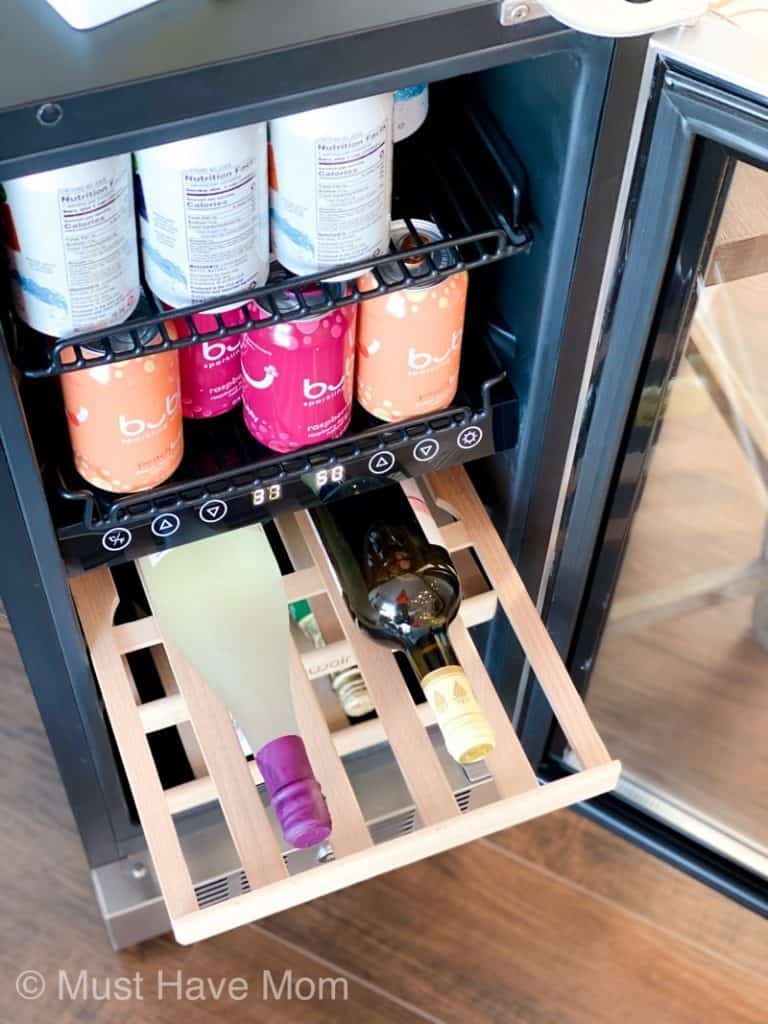 Split Shelf Configuration System
The Split Shelf Configuration system in this mini beverage fridge is made for us to benefit from maximum storage space. You can lay down the taller bottles (like your wines) and have the beer and the soft drinks sit upright. You can also adjust the racks inside the fridge.
This design allows you to store up to 48 standard soda or beer cans on the top shelf. And 9 wine bottles in the lower section. 
Get ready for more of my drink recipes like this White Princess Fizzy Mocktails or the kiddie-favorite Unicorn Frappe.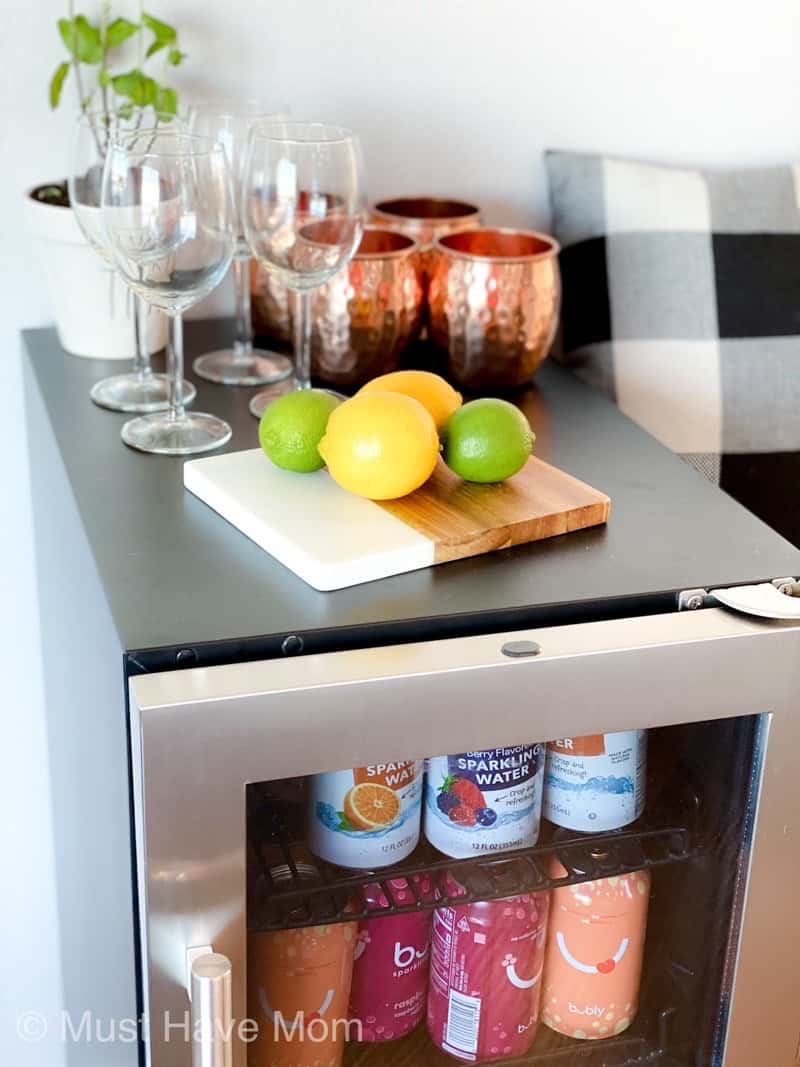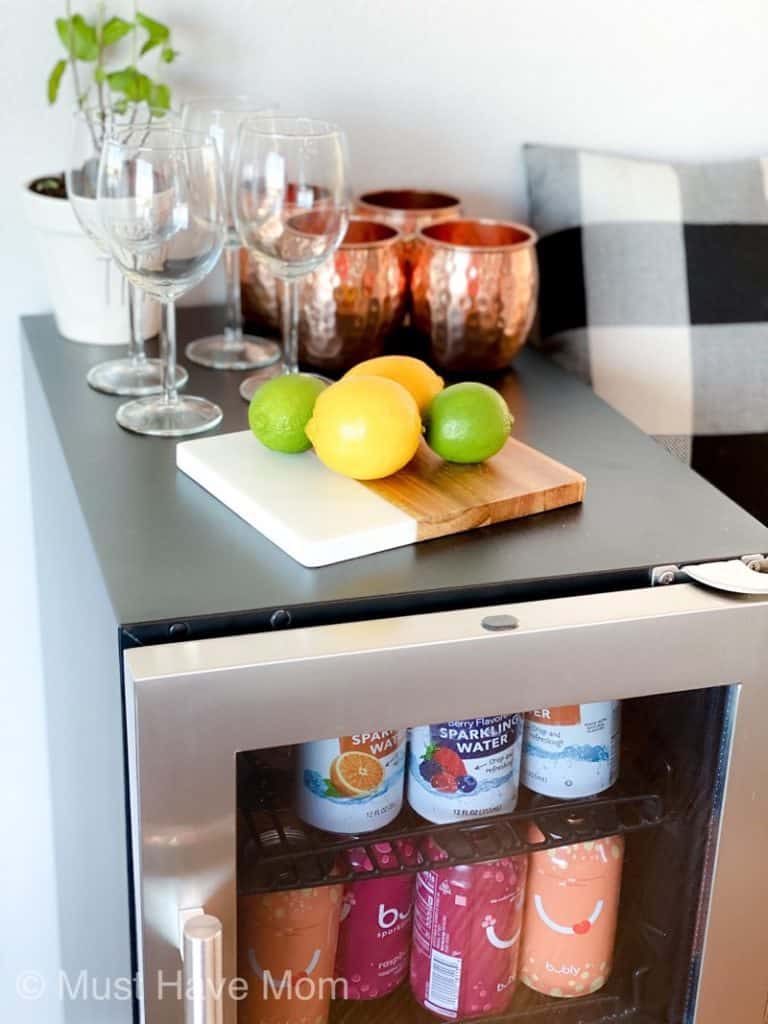 Great Design
If you are in search of an elegant beauty with an added hint of sophistication for your home, then you're surely going to appreciate the Beechwood wine racks and the sleek stainless steel door.
I'm sure the stainless steel door makes it an instant hit with men. I can imagine it fitting in perfectly in a man cave, or one of those very-sophisticated home bars.
And there's more, adjustable LED light and triple-pane glass. Just the bling to make your space jazzy. When I have guests over, I plan on turning on these LED lights (off for now), to give this sophisticated, glowing effect on the bottles. Just like the movies: dim the lights in the room, and turn up the LED ones from the fridge. Cool!? I say yes!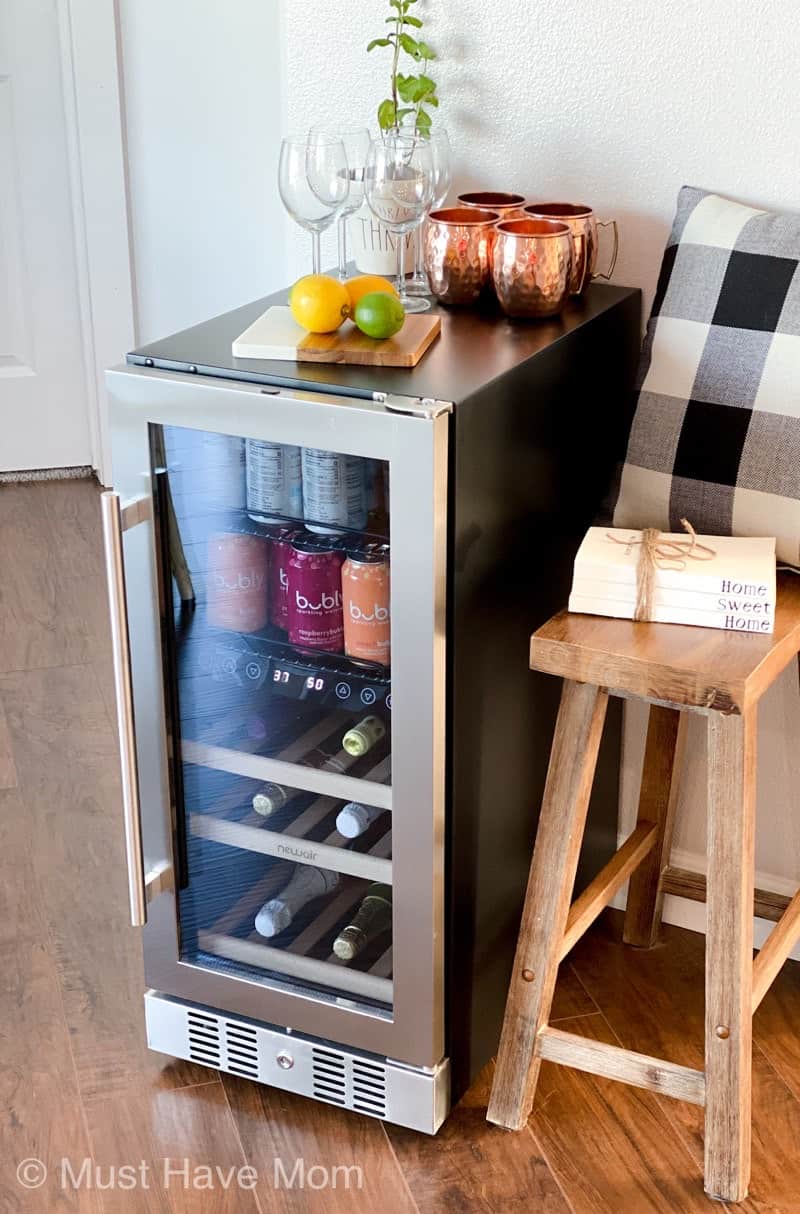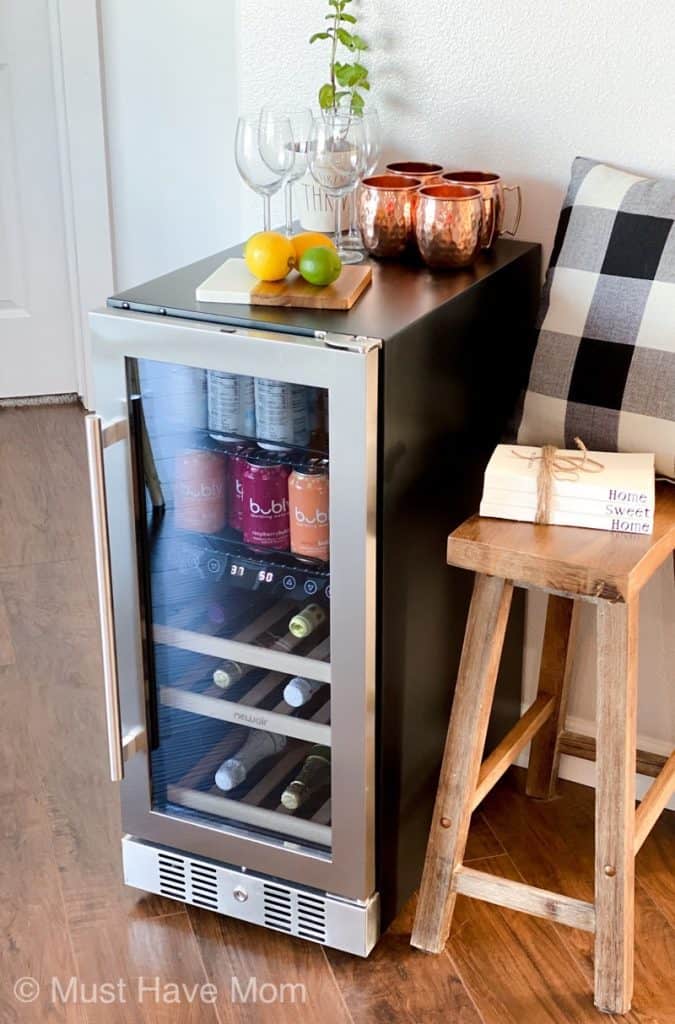 Perfect Fit
This under counter beverage fridge will fit in anywhere under a standard 15" height. This means it can fit easily under a small bar counter, or even in your small bedroom space. You can easily slide the fridge under the counter.
I am using it as a freestanding fridge near my dining room. Planning to use it as part of my bar room. My crafty self tells me it will do nicely as my craft room fridge (maybe when I'm done showing it off in my bar area). I mean wine and Cricut crafts? How could you go wrong?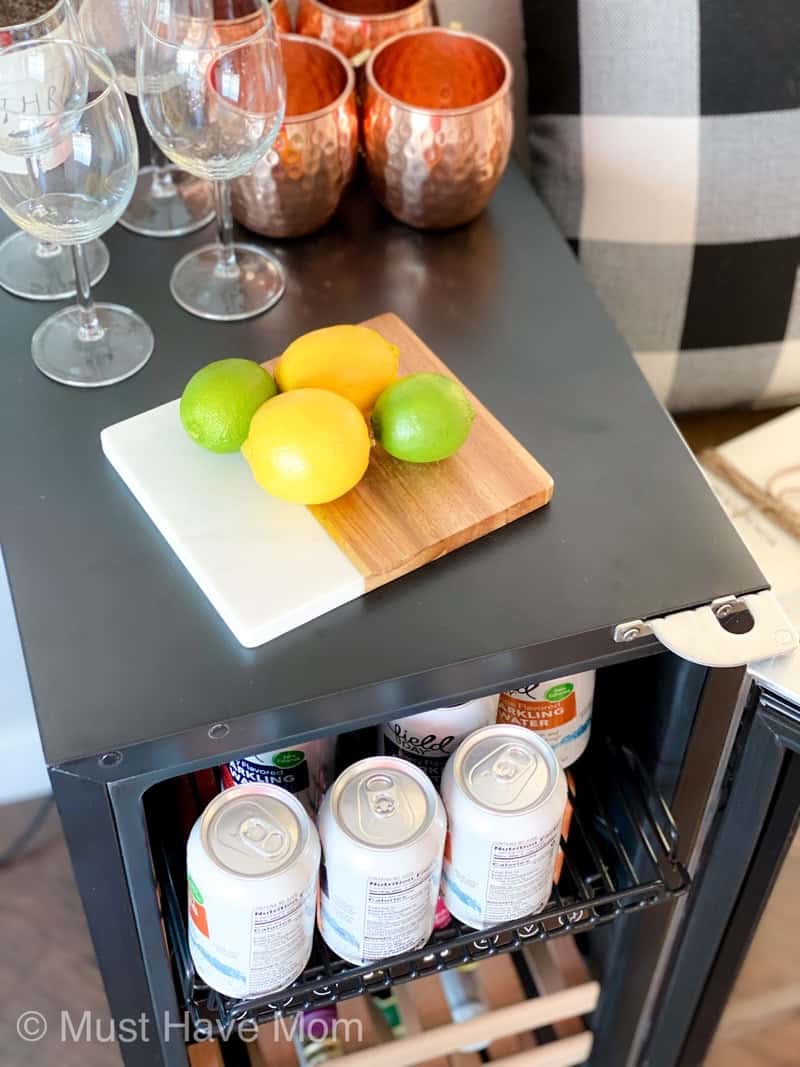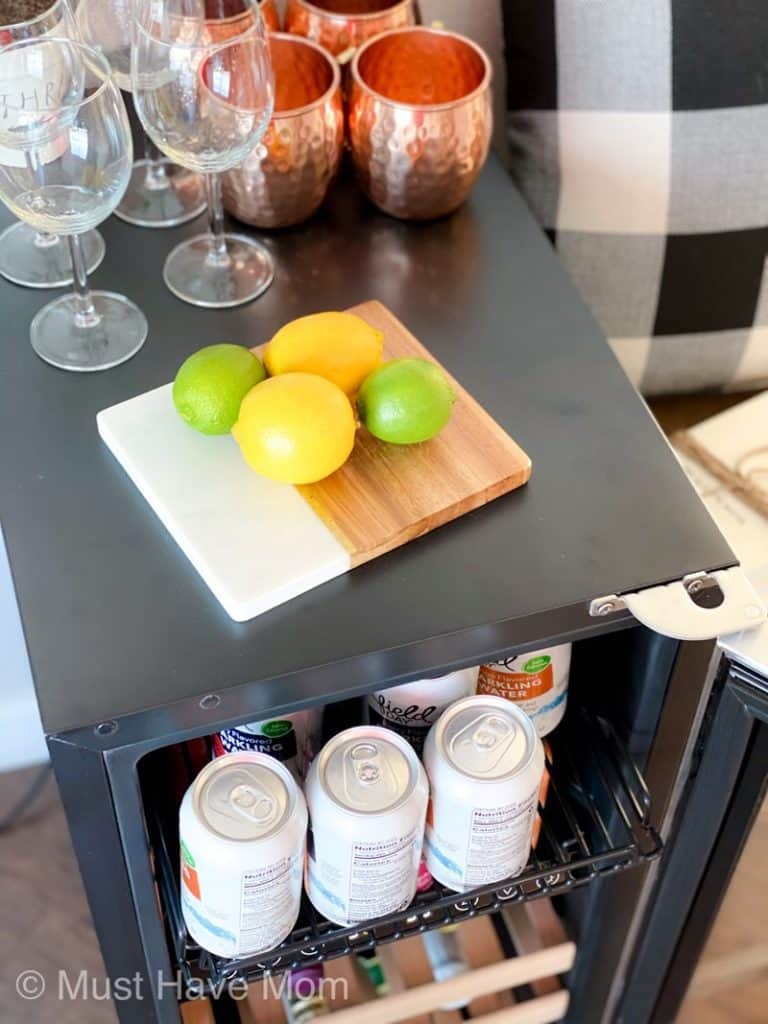 The NewAir Premium Dual Zone Fridge would be a perfect addition to your home if you are looking for a pretty design and user-friendly features. It is a gorgeous fridge and this makes it the ideal pick for anywhere in your home, or even in your she-shed!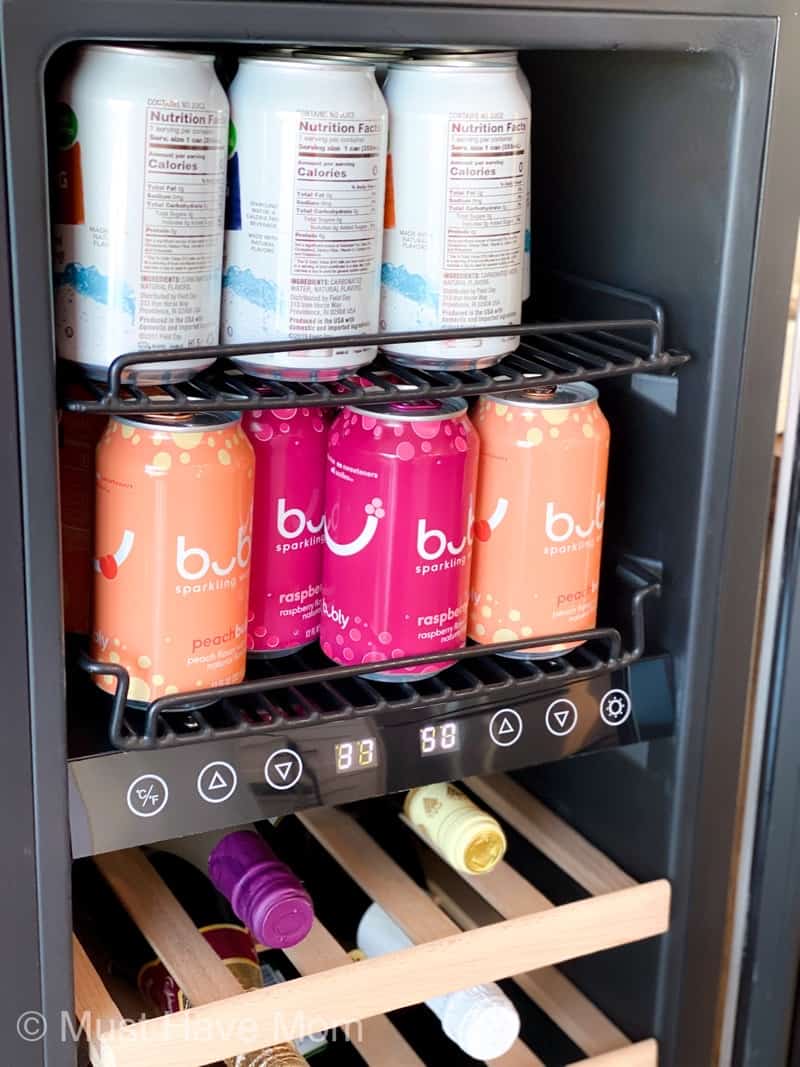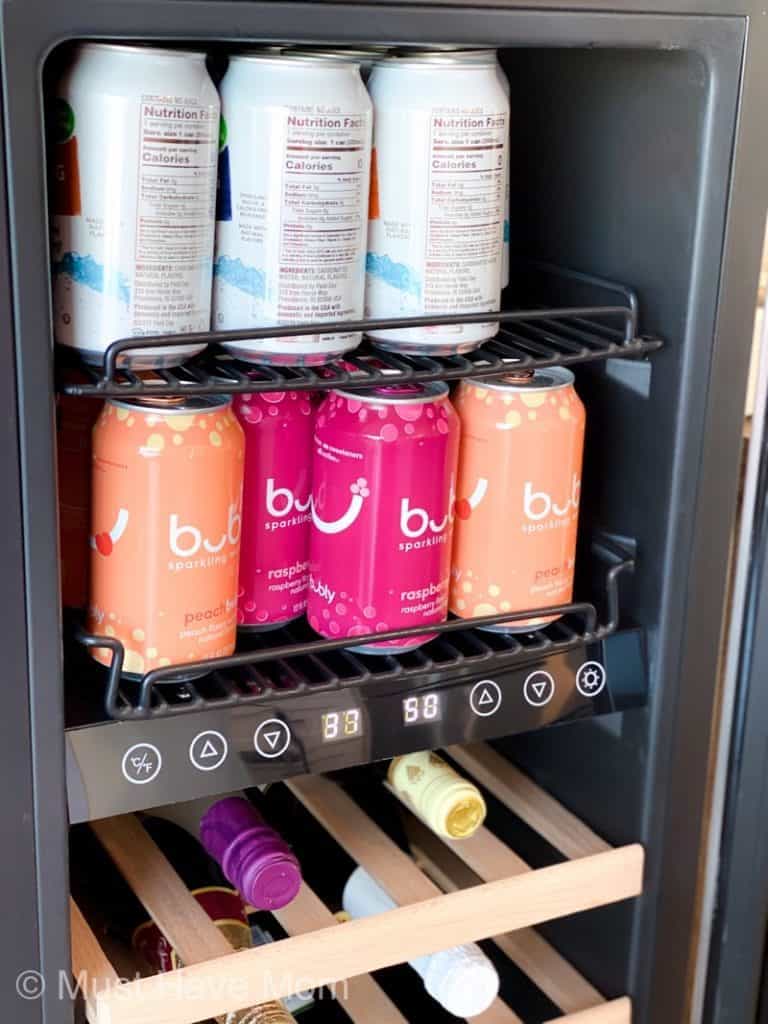 NewAir Discount Code
You can order the NewAir 15" Premium Built-in Dual Zone 9 Bottle and 48 Can Wine and Beverage Fridge directly from NewAir's website. Save 20% with NewAir coupon code MUSTHAVEMOM at checkout!!