Mother's Day Gifts Mom Really Wants
Looking for the perfect Mother's Day gift mom really wants? We've compiled our favorite picks for this year. Surprise mom with something she will love, enjoy, and use over and over.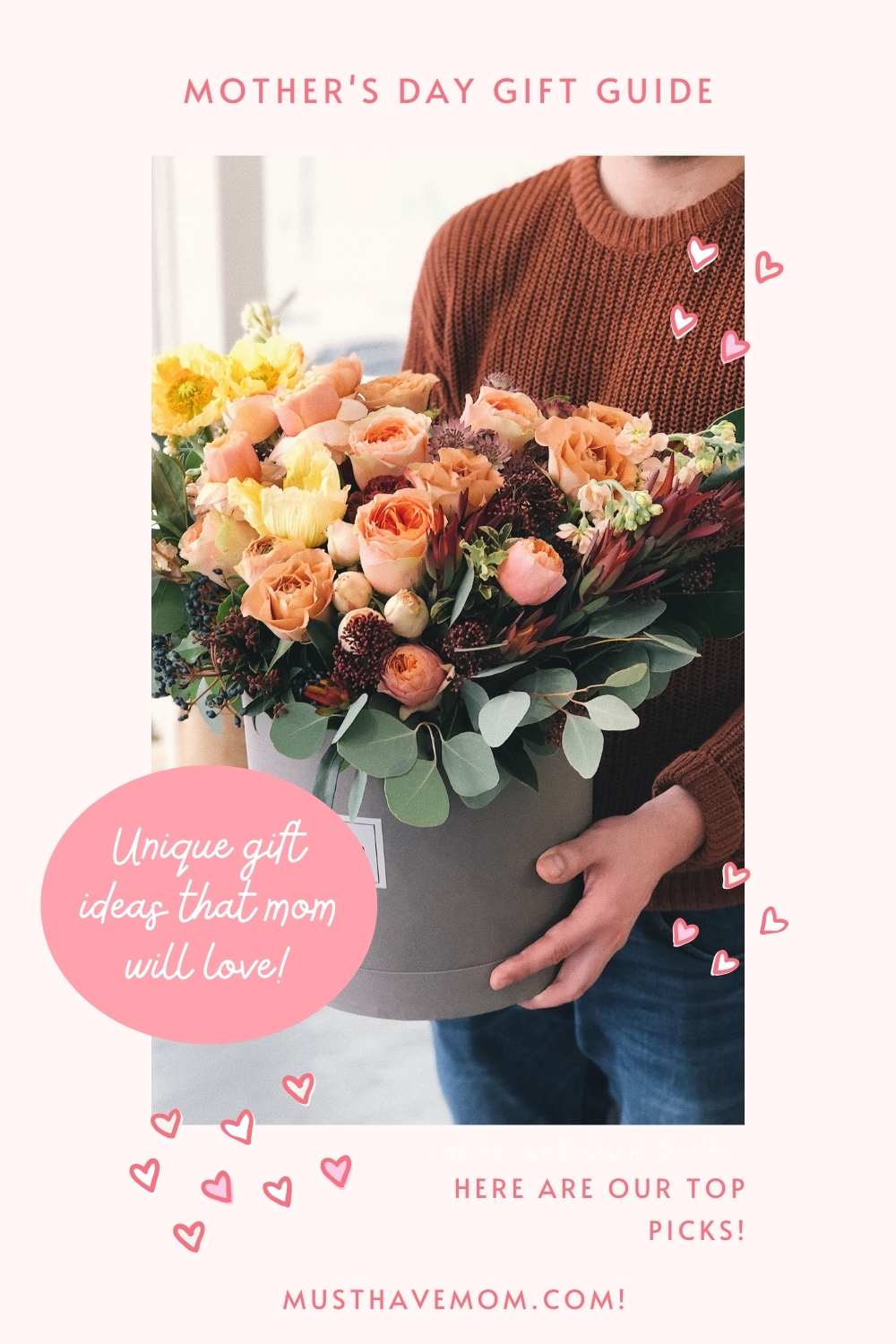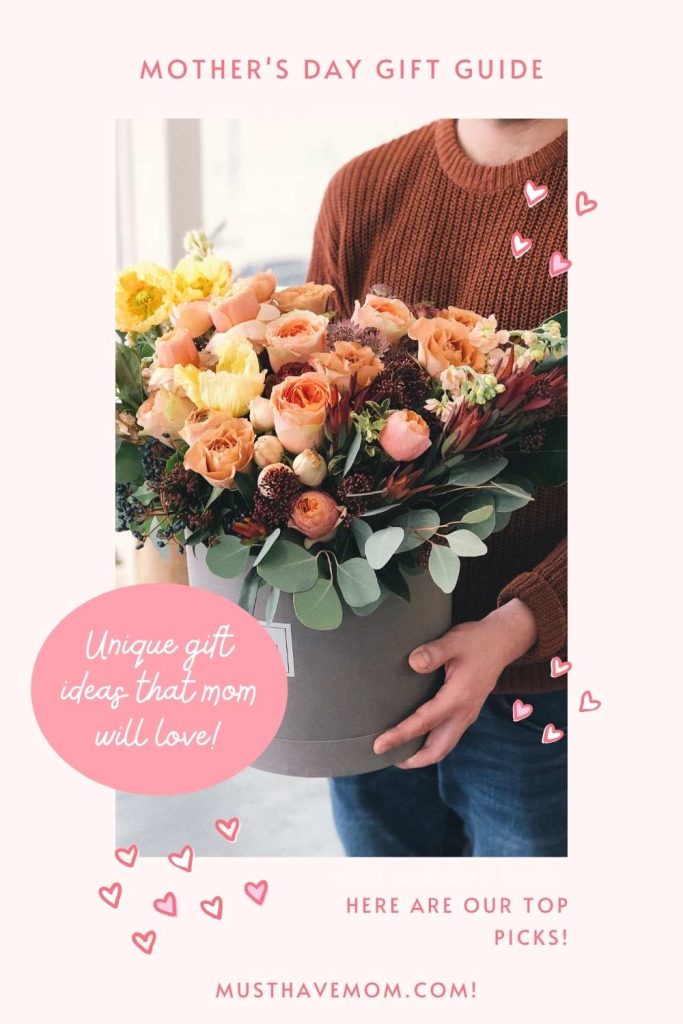 Every year we share our favorite picks for Mother's Day gift ideas. We've shared what mom really wants based on survey results, DIY gifts like these recipe dish towels and these paper flowers, and our favorite jewelry picks for mom. Ready to see our top picks for this year?
BEST MOTHER'S DAY GIFTs That Mom REally Wants
Picking out a gift for mom requires some thought about her interests, hobbies, what makes her feel spoiled and what she won't buy for herself. Take a peek at the ideas below and find the perfect gift idea to match her interests. We've compiled a well-rounded collection so you are sure to find the perfect unique idea!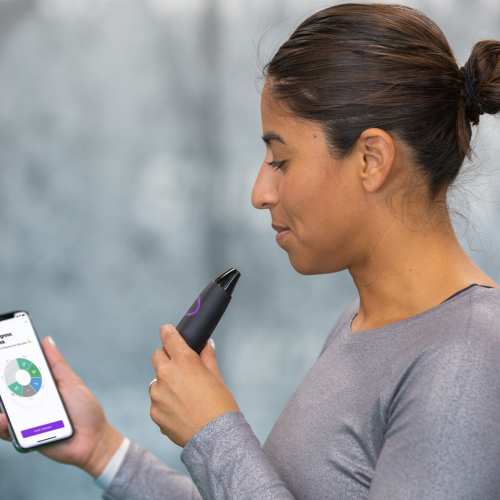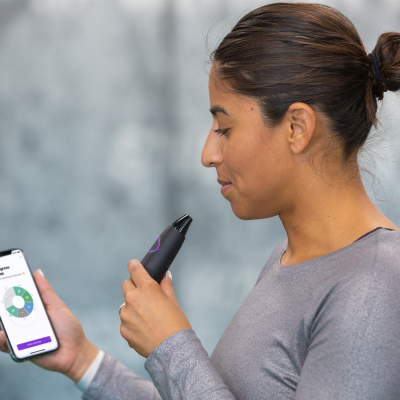 Lumen
Mothers deserve a break from diet culture and can now start focusing on personalized nutrition to take control of their health. Lumen is the newly emerging health trend of hacking your metabolism.
Lumen is the world's first hand-held, portable device to accurately measure metabolism. Once available only to top athletes, in hospitals and clinics, metabolic testing is now available to everyone. See how your metabolism is affected by your sleep, physical activity, and nutrition. Get daily personalized meal plans. Know exactly what to eat and when. Lumen tracks your metabolism, sleep, nutrition, and fitness data to provide a Lumen Flex Score, which reflects your success and helps sustain results. This one-of-a-kind gift is ideal for every busy mom out there!
Get $30 off with code: MustHavemom
nUVo™ TRAVELER
nUVo™ Traveler is the ultimate, virus-targeted personal space disinfection device for cars, homes, and offices – protecting you wherever you go. Completely portable, it fits in your car cupholder and your backpack, and runs on 4-hour rechargeable batteries. The perfect gift for moms on the go! Mom who drives carpool? Check! Mom who commutes to work? Check! Mom who feels like a taxi cab driver? Check! This is idea for all of these mamas.
Get $30 off with code: MustHave30
Joy Teddy Slippers
Joy Teddy is a cosy mule slipper made with premium Teddy wool for cloud-like comfort. The luxurious soft wool footbed encloses feet for all-day warmth. These slippers are built on a rubber outsole for slip-free days. These are perfect for the mom that works from home, homeschools her kids, returns home after being on her feet all day or just deserves having her feet pampered each night!
Maxine's Heavenly Cookies
These decadent, naturally sweetened cookies make it easy to turn your love/hate relationship with sugar into one that's ALL LOVE. Maxine's was built upon the legacy of its family matriarch Maxine when her son decided to launch a cookie brand to honor her recipes. The current recipes contain the same great taste as her cookies always did, but started with Maxine's original recipe and swapped out the unhealthy ingredients for better ones, including substituting refined, bleached white sugar with coconut sugar and dates. They are vegan, gluten-free, mostly allergen-free, oat-based and "sweetened by nature" with coconut sugar and dates! Unlike other "healthy cookies" Maxine's truly taste like the indulgent cookies we all know and love (think Tate's Bake Shop) meets Pepperidge Farms, but healthy) and they are also non-GMO project verified!  Save 20% with code: MUSTHAVEMOM20

Learn More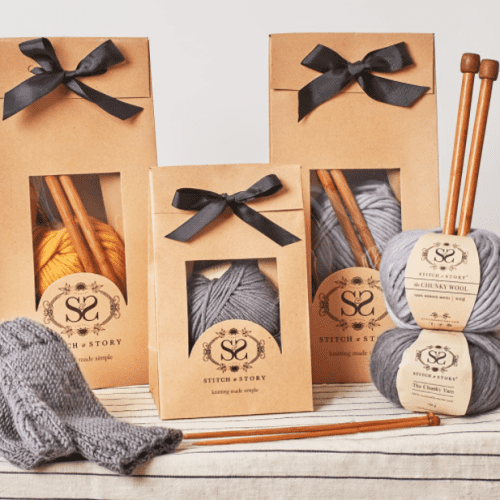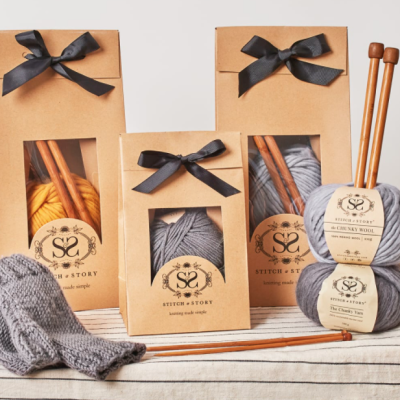 Ribbed Bow Headband Knitting Kit
The Ribbed Bow Headband is an easy and eye-catching project that's perfect for beginners. You'll find everything you'll need to create this chic design in your project kit. The hardest part will be deciding which outfit to wear it with! This gift is perfect for the mama that loves knitting and crafting but doesn't have a lot of time. The kit includes everything she needs to create an entire project!
LUXEAR Fresh Produce Vegetable Fruit Storage Containers
The vegetable and fruit storage/saver container with lids have a vent system that can regulate the flow of air, in and out, control the humidity inside of vegetable storage, help prevent spoilage, keep fruits and vegetables shelf life longer in the refrigerator or when not refrigerated. Mom can wash and prep fruits and veggies and store them in the fridge where they will last even longer. This is ideal for the mom who is trying to eat healthy but has limited time for prepping healthy snacks.
Save 10% with code: UPUIX6KP
Noah's Ark (560 Pieces) – Luxury Wooden Puzzle
The perfect gift for luxury wooden puzzlers, and animal lovers, this traditional adult luxury wooden puzzle can be done time and again. Our luxury wooden puzzle artists have included many animal shaped whimsy puzzle pieces that match the theme of the painting, and we have integrated them in ways that will delight and surprise you as you put the luxury wooden puzzle together. This puzzle is a DREAM! It is so much fun to put together and the pieces are so unique. This is the ideal gift for the mom who loves puzzles! I enjoy doing this with my children!
Achieve Calm in 3 Minutes
Natural Stress Relief: Using personalized breathing regulation and sensory stimulation patterns, the CalmiGo anxiousness and stress-relief device helps you stop symptoms in the moment to gain back control and confidence. Easy to Use: A discrete, fuss-free design offers a quick solution for people of all ages to regain a state of calm anywhere, anytime.
You only need 3 minutes with the CalmiGo to achieve a calmed state; Use the CalmiGo 3 times a day for 3 minutes each for a continuous reduction in stress and anxiousness. This is perfect for the stressed mama. Drug-free calm and a solution for those that struggle with anxiety.
Emerson & Oliver WARM Mixed Metals Dia® Bracelets
The name "Dia" was taken from the greek word meaning "through".
We do not get "over" things in our lives, we go "through" them. Dia bracelets are jewelry that can be worn through anything life presents you with.
DIA bracelets that are stainless steel springs worn as bangles – and NEW rings just added! They are water safe and will not tarnish or rust -yet DIA's are delicate, intricate & soft. These are the perfect gift for Moms that are on the go, rough on their jewelry but still love a feminine look. Treat Mom to a set, or start a subscription for her. This gift idea is perfect for the fashionable yet functional mom! I ADORE my set of bracelets and rings. So stylish but they still allow me to function as mom!
Daily Swish™
Holding oil in the mouth and gently "swishing" or "pulling" it back and forth through the teeth is an excellent way to support overall oral health and hygiene. Based on ancient Ayurvedic healing techniques, this simple practice has been receiving quite a bit of attention in the media lately as a way to remove plaque, whiten teeth. Daily Swish is a combination of sesame and coconut oils infused with Ayurvedic herbs traditionally used to support healthy teeth and gums, including the renowned formula triphala, which is clinically shown to support a healthy mouth. This gift idea is perfect for the health-oriented mama who wants to spoil her teeth!
FiveADRIFT Beach Towel
These generously over-sized beach towels are made from environmentally sustainable materials, and are ready for your adventurous, travel-loving, beach-going lifestyle. Break Away From Your Ordinary Beach Towel! Gift mom this upgrade which dries 3x faster! Purchasing this towel also removes 75 plastic bottles from the ocean. This is idea for the travel-loving, beach-loving, pool-loving mama who wants a towel that dries fast while making a positive impact on our oceans!
Cricut Maker® 3 + Essentials Materials Bundle
A curated array of Cricut favorites. Get the ultimate smart cutting machine, plus popular Smart Materials and tools to get you started. This gift is ideal for the mom that loves crafting. Every mom should own a Cricut (I have 3!). This bundle contains everything she needs to get started. Make t-shirts, cups, cards, signs and so much more!
Decocrated Home Decor Box
We make home decorating easy and fun! Each box contains a Styling Booklet that provides guidance for all the items in your box. No more overwhelming visits to the stores.. get home décor delivered to your door! This is by far my favorite home decor subscription box! I've always loved everything I have received from Decocrated. Spoil the mama who loves decorating her home with this gift that keeps on giving!
Day 2 Night Crossbody – Shimmer
It's time to SHIMMER and shine with the Beyond Collection! Eye-catching yet neutral, this metallic vegan leather simply sparkles. Paired with rose gold hardware and lined in taupe, Shimmer effortlessly glams up every look. This crossbody is perfect for the mama who doesn't need a full diaper bag anymore but still ends up having all the things for the family! Perfect for family outings while still looking chic!
Alltrue Subscription Box
DISCOVER THE BEST Sustainable, beautiful, useful products.
Customizable quarterly boxes, members-only seasonal markets, and content for intentional living.
Every three months, members receive a beautifully illustrated box, stuffed with full-size, socially-conscious products. Up to $250+ in value for only $54.95*
I absolutely LOVE these boxes! I am minimalist and don't like to add to the "clutter" in my home. This box is always packed with useful, sustainable products that don't add to the clutter AND make me feel spoiled!
Charging Stone
The Einova Charging Stone blends the elegance and durability of solid genuine natural stone with Einova's patented wireless charging technology for the fastest, safest, most energy-efficient wireless charger available today — faster even than MagSafe. Simply set your Qi-enabled device on the wireless charging spot and activate the fast, 10W charging capability. Perfect for the home or office, the Charging Stone is available in seven different stone variations. Designed in Italy.
Perfect for the mama who loves gorgeous design meets functionality. Recharge your phone in style without the junky looking cords on the counter or night stand.
Tangie by Waste Free Products
Tangie by waste free products brings you vegan, zero waste, clean and sustainable household products that help you cut down on your plastic usage. The Tea Tree & Sea Salt Body Soap Bar is the best wake-up call for weary skin. Enriched with Sea Salt and Stinging Nettle Leaves to gently exfoliate and soften skin. Nettles are also known for their anti-inflammatory properties and can be exceptionally helpful in easing skin conditions such as eczema, psoriasis, and dermatitis, and they are a wonderful remedy for easing itchy skin due to their rich content of histamine, chlorophyll, oxyacetylene, and iron. Pair it with the highly versatile hair & body oil. The answer to combining all the goodness of mother earth. The oil nourishes your skin and adds lustre and volume to damaged hair.
This company is female-founded and Leaping Bunny Certified. These products are ideal for the environment-conscious mama who values waste free products but prefers toxin free products as well. The perfect union.
Single Pet Kit
Fast! Fun! Easy!
Paint your own One-Of-A-Kind Personalized Pet Masterpiece.
These canvases are hand-drawn by professional artists, so the painting is super simple and fun! This is the BEST way for you to create a cherished memory of your beloved fur-baby in 3 EASY steps. Our designs make this so easy, they're Purr-fect for Pet-Lovers of all ages and any skill-level.
While a photograph is good, a painting is a truly meaningful memory that will last fur-ever! Plus, your pets will love you for it! The perfect gift for the mama with fur babies!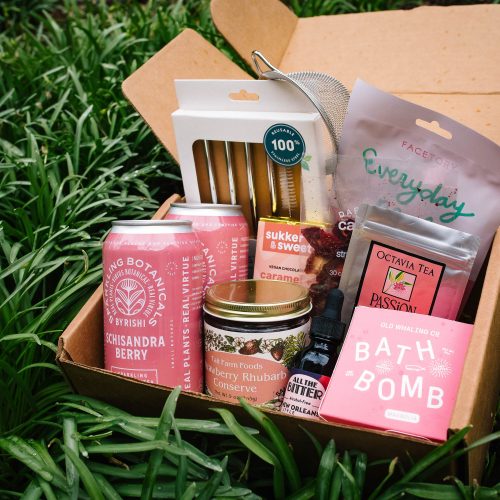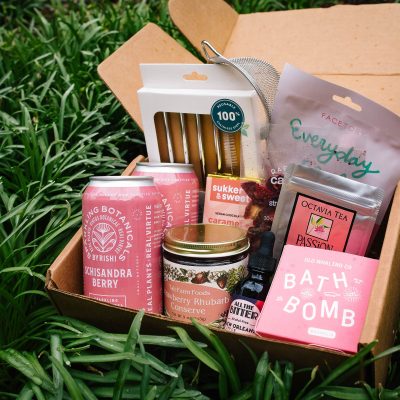 Raising The Bar
A zero-proof cocktail subscription box that takes the guesswork out of healthier living. Raising the Bar is pampering mom this year with a limited-edition Mother's Day box. The one-time box contains all the ingredients to make delicious passion fruit strawberry rhubarb mocktails and extra self-care goodies like bath and beauty products and chocolate. Each kit is different, but you can be assured that each drink is crafted intentionally to result in a sophisticated and unique cocktail. Just because mom can't drink (pregnancy, breastfeeding) OR chooses not to, doesn't mean she can't enjoy a sophisticated cocktail that makes her feel like she got a little self care in! Gift this to the mama that needs a time out to be an adult and have some me time!
Ornami All Natural Skincare
Ornami's all-natural skincare line was founded on the idea that sometimes finding happiness is a process of elimination. When you break up with toxic ingredients, drop the extra baggage, and maybe just listen to your besties every once in a while, you'll love what you see in the mirror, inside and out. Ornami promises to offer only 100% natural products with 100% necessary ingredients, because we care about 100% of you (not just the outside). We respect your intelligence, your worth, and your wallet. We don't hide behind excessive packaging and chemicals because we value your trust and know that true beauty isn't just a pretty bottle – it's the genie inside that matters. This is perfect for every mama that values all natural skincare products that make your skin truly glow (without the toxic ick).
Loom & Table
Spoil mom with breakfast in bed complete with Loom & Table cloth napkins and a fresh, custom table cloth waiting to greet her for lunch! After decades of exclusive servicing hospitality leaders, Loom & Table recently made their made-to-measure, machine-washable table linens available directly to consumers within a few clicks. No more tugging at ill-fitted tablecloths or suffering the markups of fabric and seamstress visits. Designed to impress and built to last, their wide variety of table linens are crafted in generations-old, family-owned factories using the finest-quality workmanship and materials like long-staple cotton and premium polyester. This is the ideal gift for the mama that loves quality home decor to finish off her dining room when entertaining visitors or just because.
Which gift idea would be perfect for your mom? Have more AWESOME ideas? Share them in the comments!