Savory Italian Beef over Penne Pasta Crock-Pot Recipe! Crock-Pot Recipes Are a Huge Timesaver!
I love my Crock-Pot. Slow cooker meals are incredibly easy to make and taste fantastic. It's a great way for me to ensure dinner will be on the table at 5 no matter what chaos happens before dinnertime. My husband is Italian and refuses to eat spaghetti sauce from a jar because he thinks it is gross. He has grown up eating homemade "sugo" simmered for an entire day and having had hours and hours of preparation time devoted to it. Of course sauce from a jar can't even come close to that! One of my goals is to learn to make him sugo but with three kids ages 4 and under I simply don't have the time to devote to the process so I've come up with my own slow cooker version that is hubby approved and tastes amazing. It has the homemade sugo flavor without all the hours of prep time put into it. It will blow you away how yummy this is and how EASY it it too! If my husband approves of it then you know it's good because he is picky when it comes  to good, Italian cuisine.
Crock-Pot has come out with these new seasoning packets designed to make your slow-cooker recipes easy and quick! They have 3 new varieties, Savory Pot Roast (used in this recipe), BBQ Pulled Pork, and Hearty Beef Stew. They are so good and make it easy to just throw in some meat and the seasoning packet and call it good. You can get them at your grocer. They just came out and retail around $1.99 a packet.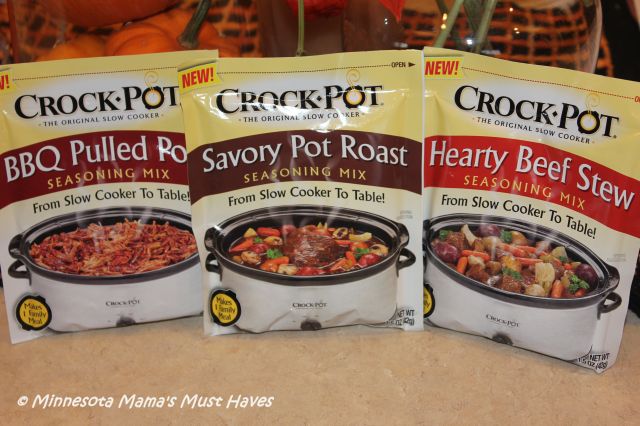 For this recipe I use a 2-3 lb chuck roast. This is what gives the sauce the authentic sugo flavor. My husband's Nonno (grandpa) makes his sugo using beef to flavor it which is why I have been able to mimic that flavor. You will need to brown the roast in a large dutch oven coated in olive oil. Sprinkle Italian seasonings and cracked pepper over it as you brown it. Then place it in your Crock-Pot over sliced onions.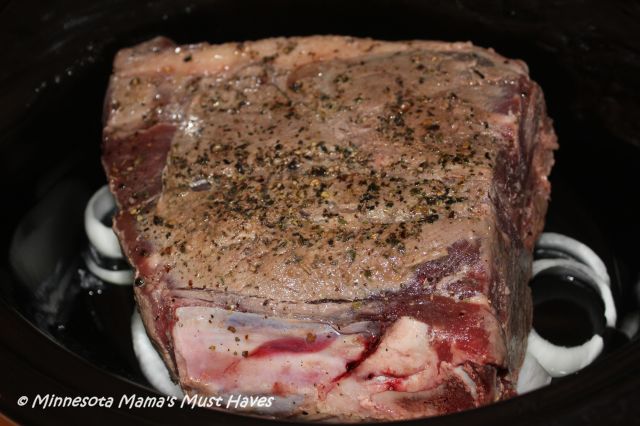 Then you will sprinkle the Savory Pot Roast Seasoning Mix over it along with your diced tomatoes, tomato sauce, garlic and dried Italian seasonings. Cover and cook on low for 8 hours until tender.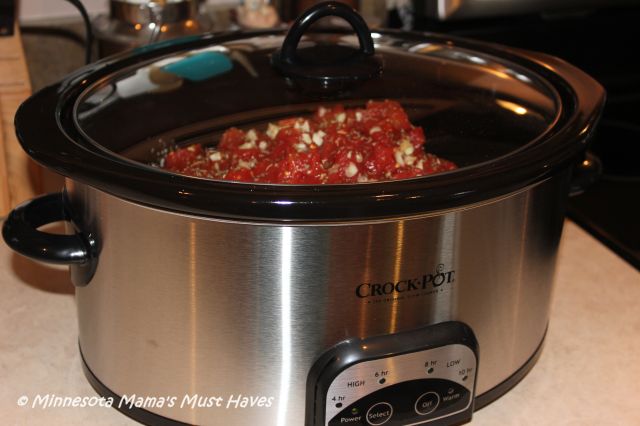 Then remove the roast from the Crock-Pot and trim off the excess fat and remove any bones. You may skim the fat from the juices if you wish. Return the roast to the slow cooker. Serve over penne pasta. Yum! This is making my mouth water just writing about it!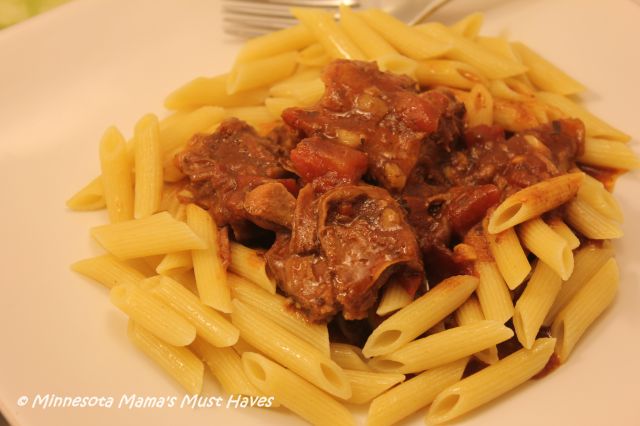 You can print off the recipe below! Try it and let me know how your family likes it. Do you enjoy the authentic "sugo" flavor? Do you enjoy crock-pot recipes?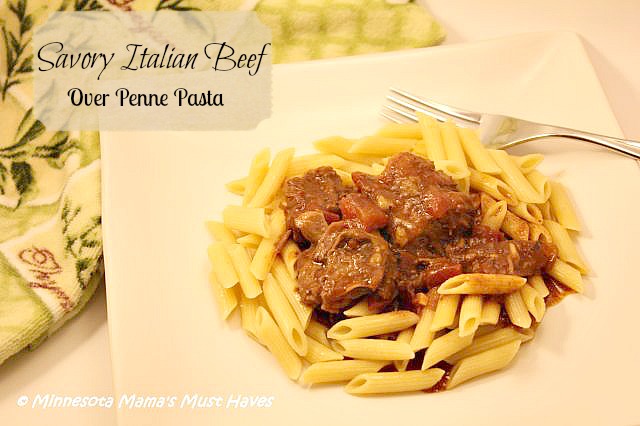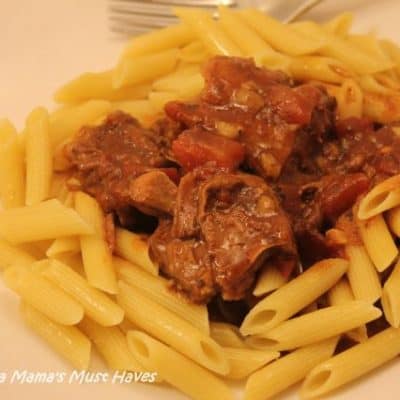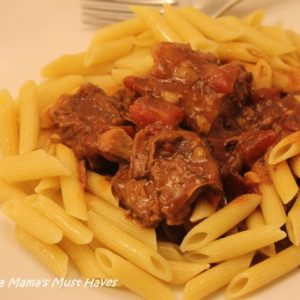 Slow Cooker Italian Beef over Penne
Mouth watering beef slow cooked in a savory Italian sauce creating a burst of flavor with every bite. Get the authentic "sugo" taste without the hours of preparation and cooking. This is one recipe that will quickly become a favorite! My Italian husband approves and asks for it all the time!
Ingredients
1

2-3 lb beef chuck roast

1

Tbsp

Olive Oil

Cracked Pepper to taste

2

Tbsp

Dried Italian Seasoning

1

medium onion

sliced into rings

1

Packet Savory Pot Roast Seasoning Mix

1 15

oz

Can Diced Tomatoes

1 15

oz

can Tomato Sauce

1

Clove

Garlic

diced

Dried Italian Seasoning

sprinkled to taste
Instructions
Brown the roast on all sides using a large dutch oven coated with olive oil over med-high.

Crack pepper over the roast on each side. Sprinkle 2 Tbsp dried Italian seasonings over roast as you are browning it.

Put sliced onions in the bottom of your Crock-Pot and place the roast on top. Sprinkle Savory Pot Roast Seasoning Mix over the roast.

Pour diced tomatoes and tomato sauce on top.

Add diced garlic and sprinkle with dried Italian seasonings to taste.

Cover and cook on low for 8 hours until meat is tender.

Remove roast from slow cooker and trim off any fat, remove bones. Cut into chunks. Keep warm.

You may skim fat from the juices if you desire.

Return roast to Crock-Pot.

Serve over Penne Pasta.

3.1.09