Last July when I had the opportunity to fly out to Chicago and visit Kolcraft headquarters there were many products that awed me and some that you all haven't seen yet (because they haven't yet hit the market). Out of all of those products that I was so excited to get a peak at, there was one that I knew we needed right away. When I set eyes on the Sesame Street Elmo Adventure Potty Chair and subsequently tried out the flusher (which makes noises!) I knew we needed to give it a shot. My hope was that it would inspire Aiden to potty train as we had been struggling to inspire him to train.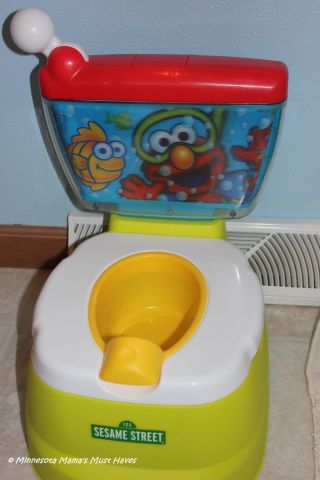 I love that this potty chair combines the look of a real toilet with the fun of Elmo. It has all of the elements that I knew Aiden would love. The flusher put it over the edge and I knew it would be a hit. Perhaps so much fun to flush that Aiden would WANT to go on the potty?
It's loaded with features that won me over:
Resembles real toilet with flush handle helping child's transition to an adult toilet.
The seat adapter removes easily for use on most adult toilets.
Flush handle with encouraging Elmo phrases and flush sounds.
The waste cup removes easily for disposal and quick cleaning.
Aquarium lenticular label inside tank for 3D effect.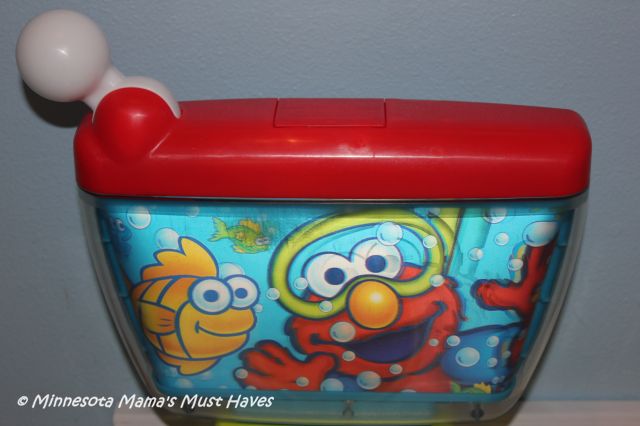 Aiden was so excited to try out the Elmo Potty Chair and as expected, he loved the flusher! What little kid wouldn't love that flusher?! I love that the potty is easy to empty and clean. The adaptable seat that transitions to the big potty is a huge bonus too as you generally have to buy a separate one from your potty chair once they are moving to the big potty. This potty will grow with your child as they transition from potty chair to big potty. That saves money and I'm all about that.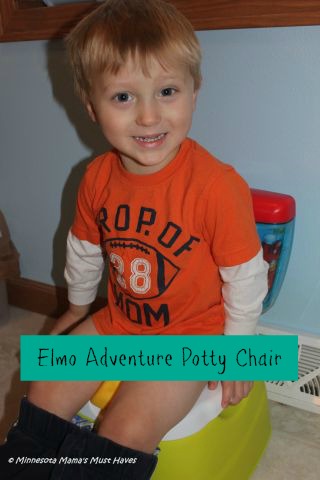 The flusher is a huge hit!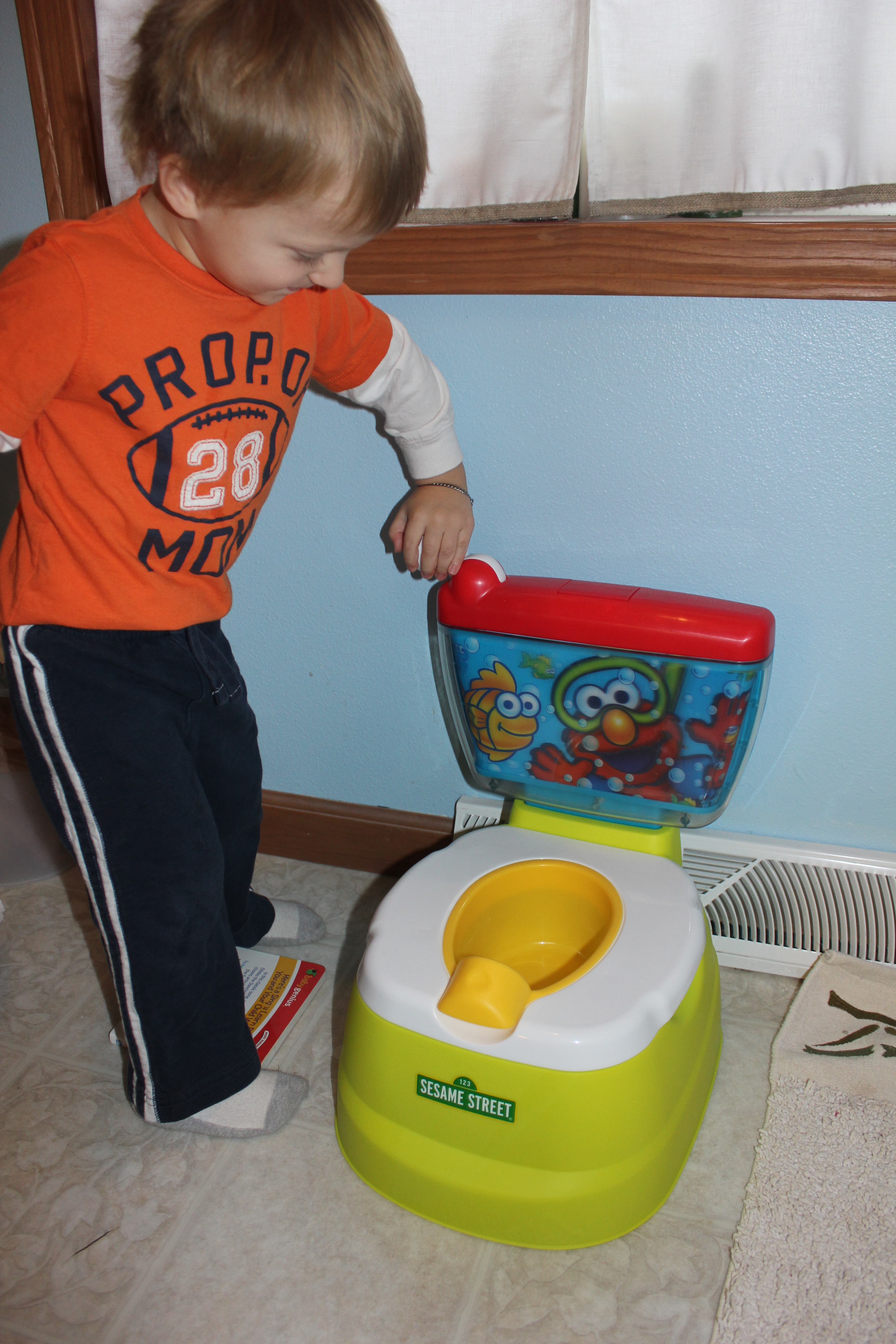 You can buy the Sesame Street Elmo Adventure Potty Chair at Walmart Stores or online. It retails for $29.99. This might be the perfect Christmas gift to inspire your little one to start going on the potty!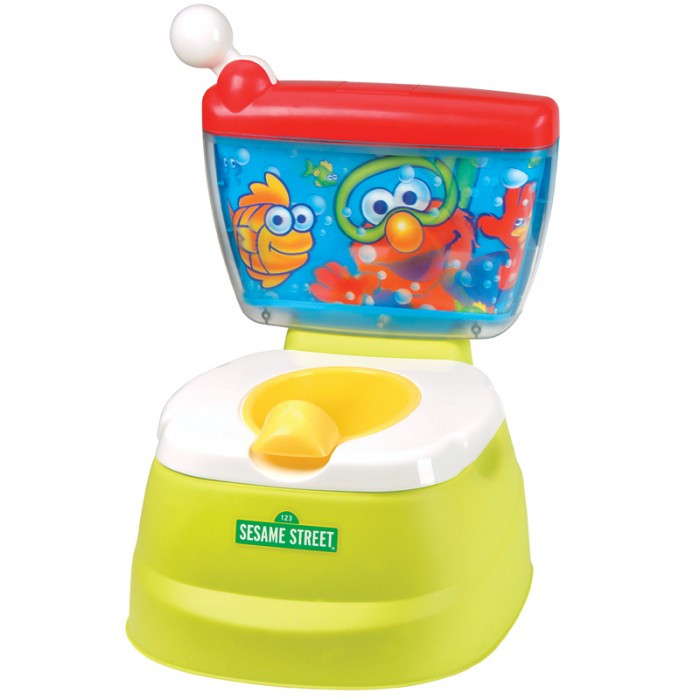 One lucky reader will win a Sesame Street Elmo Adventure Potty Chair! Enter my Rafflecopter giveaway below for your chance to win! You can also enter Jennifer's Lalaloopsy Sew Cute Patient Giveaway and earn 2 bonus entries into THIS giveaway! Good Luck!
*Site Disclosure: Products providing by company or representing PR firm for review purposes only. No compensation was received in exchange for this post. My opinions are my own and reflect my personal experience with the product.