Bamboobies Washable Nursing Pads
 That first month or two of nursing is so hard. Not only are you recovering from having a baby, but your breasts start going into overdrive to produce milk for your little one. They get engorged and are extremely tender from baby latching on. And then there's the leaking. While your body is trying to figure out just exactly how much milk baby needs, you're prone to leaks at just about anytime of day. I remember one time shopping at a store by myself. All it took was hearing someone else's baby cry, and my breasts were like Niagara Falls. I hated that vulnerable feeling of not knowing if or when you would start leaking. I'm so grateful that Bamboobies sent me some of their washable nursing pads to try once my new baby is born.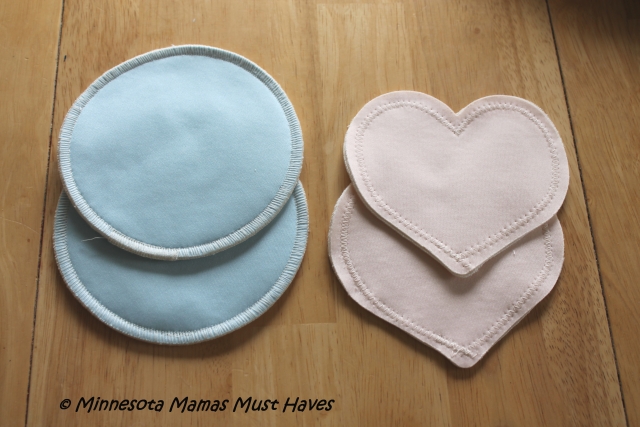 Bamboobies has several different kinds of nursing pads. I received both the ultra-thin, heart-shaped regular pads and the thicker round-shaped overnight pads. The regular pads are made for light leaking and less visibility, while the overnight pads are made for heavy leaking and newborn nursing.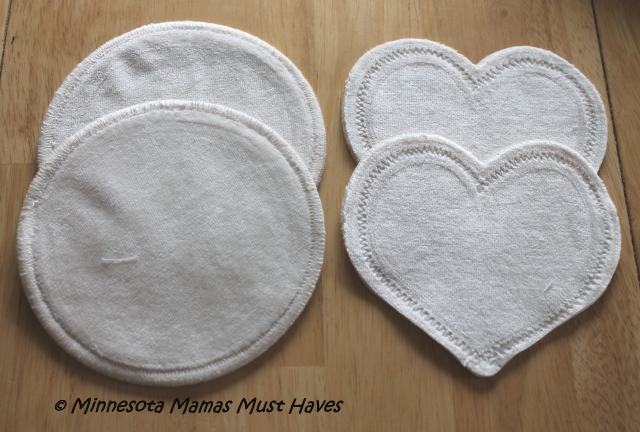 I've never tried a washable nursing pad before, but I was interested to try Bamboobies Washable Nursing Pads, since buying disposable pads and just throwing them away is not very economical or environmentally friendly. Not only are they expensive, but they didn't hold up very well. One good leak and I had to change them. I went through so many disposable nursing pads everyday. I felt like they were constantly on my shopping list! I love the idea that once these are dirty, I can throw just throw them in the wash. Plus they seem to be much more absorbent than the disposable pads. Another great thing about Bamboobies Washable Nursing Pads is that the regular nursing pads are virtually invisible underneath a nursing bra. I tried them on just to see how much they showed, and I was pleasantly surprised to find that they didn't show at all! That makes me a happy mama!
Bamboobies Washable Nursing Pads are available from Bamboobies website and stores near you! I encourage you to go check out all their other great products! Also use code MMMH20 for 20% off at checkout from their website.