Mindfulness Activities For Kids | Worry Jar
With all of the chaos going on in the world it is easy for our kids to absorb the uncertainty around them. These mindfulness activities for kids will help them to be mindful of their thoughts, emotions and feelings and learn ways to manage them. The DIY worry jar is the perfect Cricut project to help your kids cope with the uncertainty surrounding them.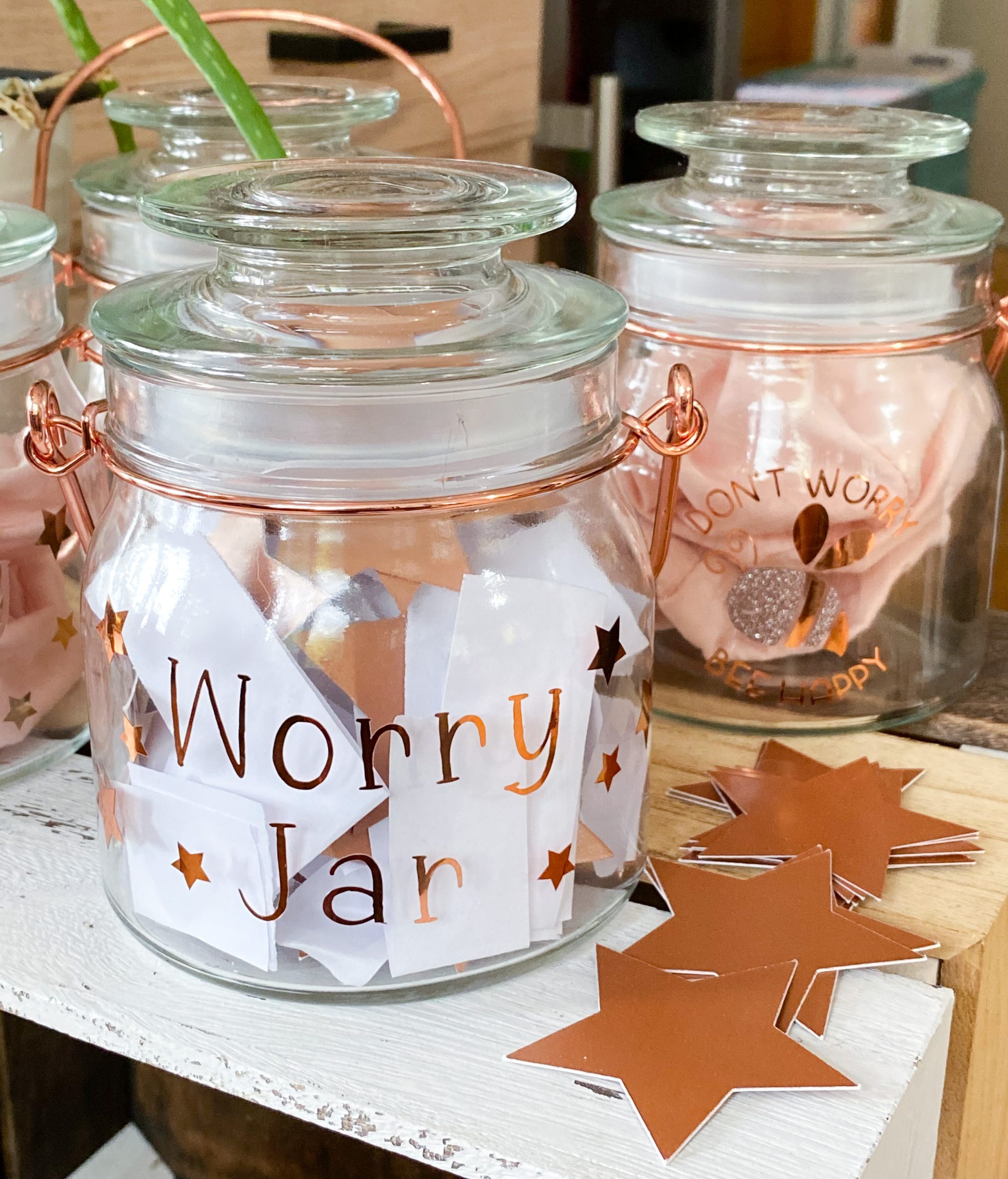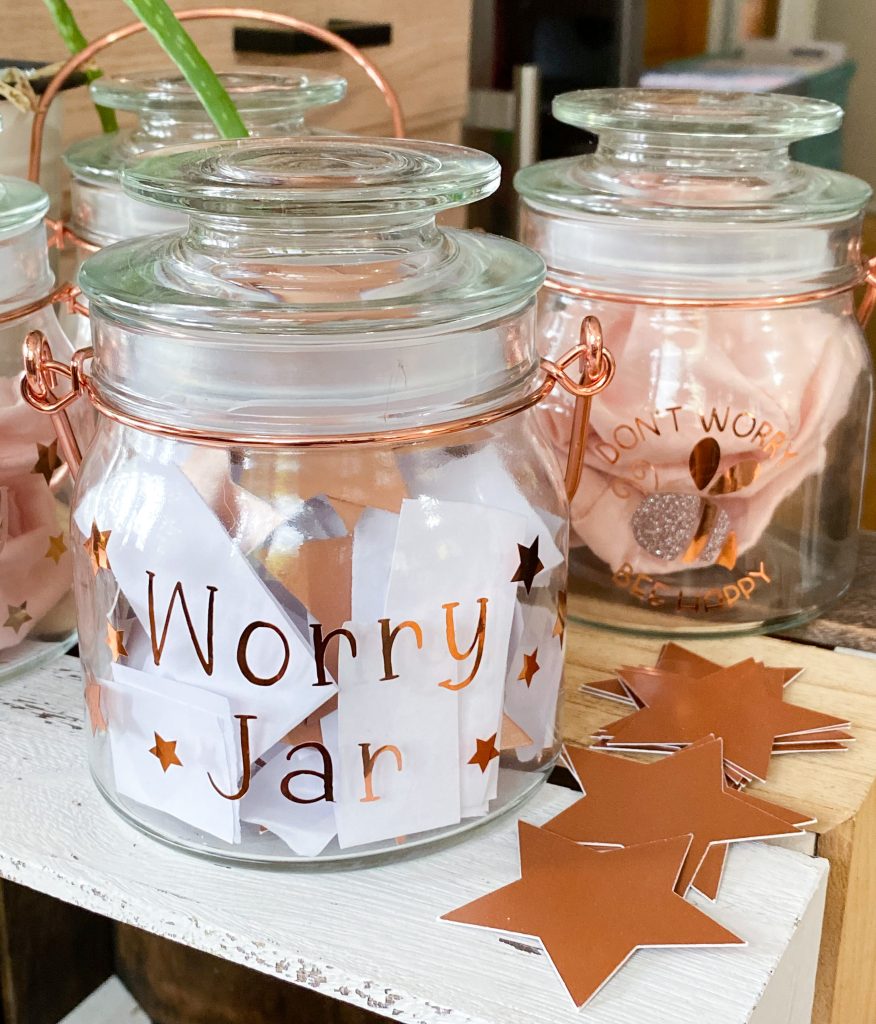 When it comes to teaching our children there are many things we need to teach them in order for them to be successful in life. We teach them their ABCs with fun alphabet crafts, we teach them kids cooking recipes and we even potty train them. One thing that we may be apt to forget to teach our children is how to handle big emotions, feelings and thoughts. These mindfulness activities are directed at doing just that.
DIY Worry Jar
This worry jar is a GREAT activitiy for kids to manage the things they are worried about and help them to be mindful of what might be causing them worry or anxiety. It's an excellent way to manage their worries and acknowledge them without necessarily needing to talk about them.
Kids will write down what they are worried about. Place the paper in the jar and let their worries go along with it. Similar to the activity of writing down your feelings and then burning the paper and letting it go, this activity is a safer version for children while achieving the same end goal.
You can use your Cricut to make a customized worry jar and choose from the designs that fit your child's personality.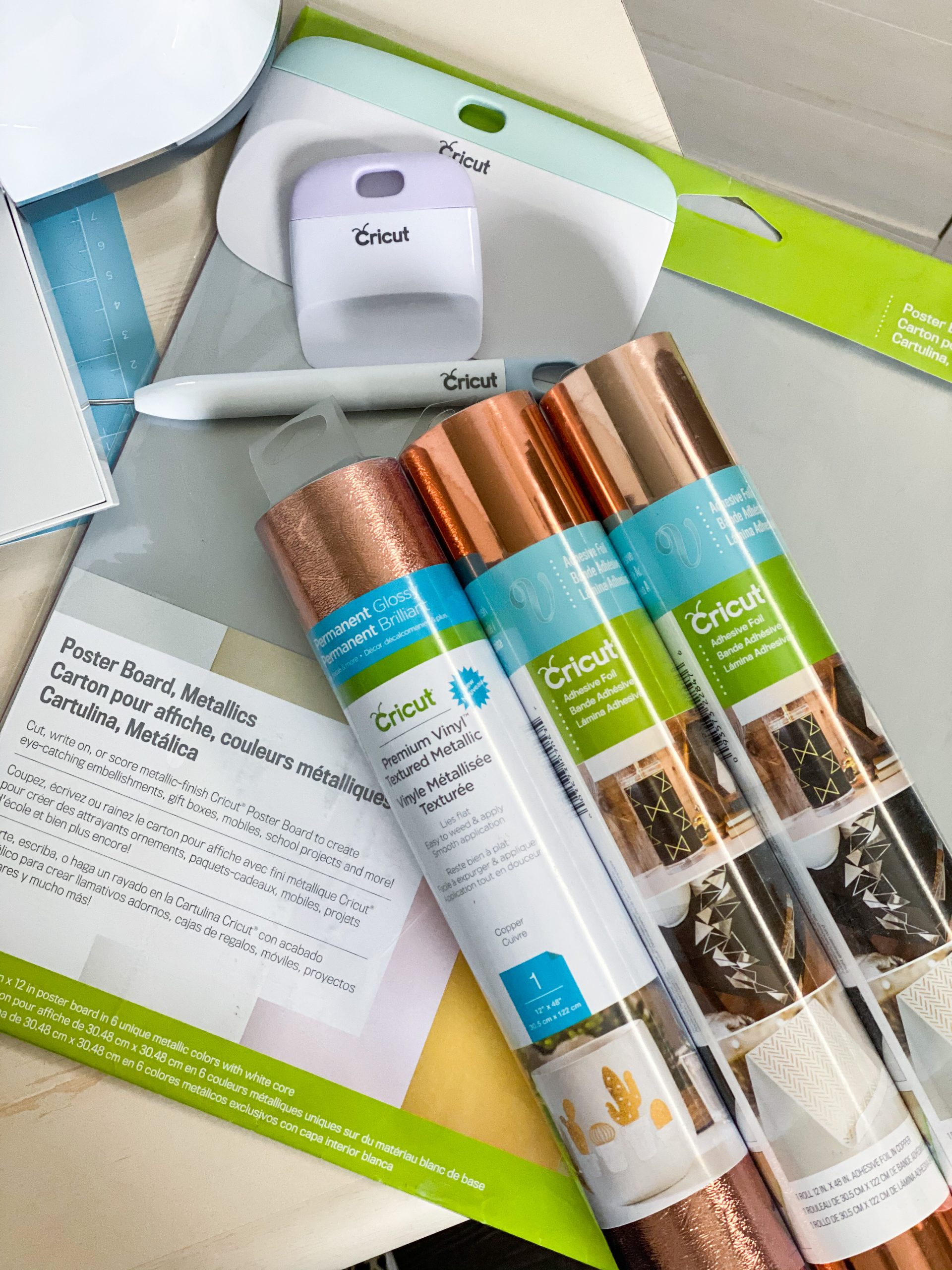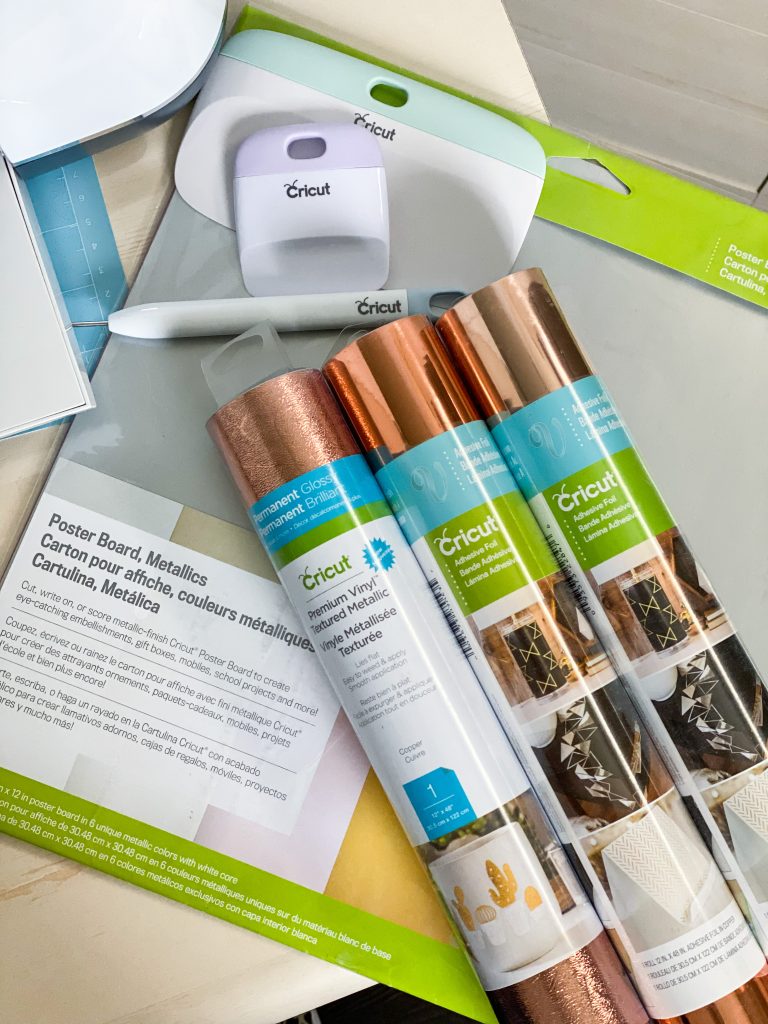 Supplies Needed:
For this craft you'll need the following supplies:
glass jar with lid (I found the ones pictured here at Hobby Lobby)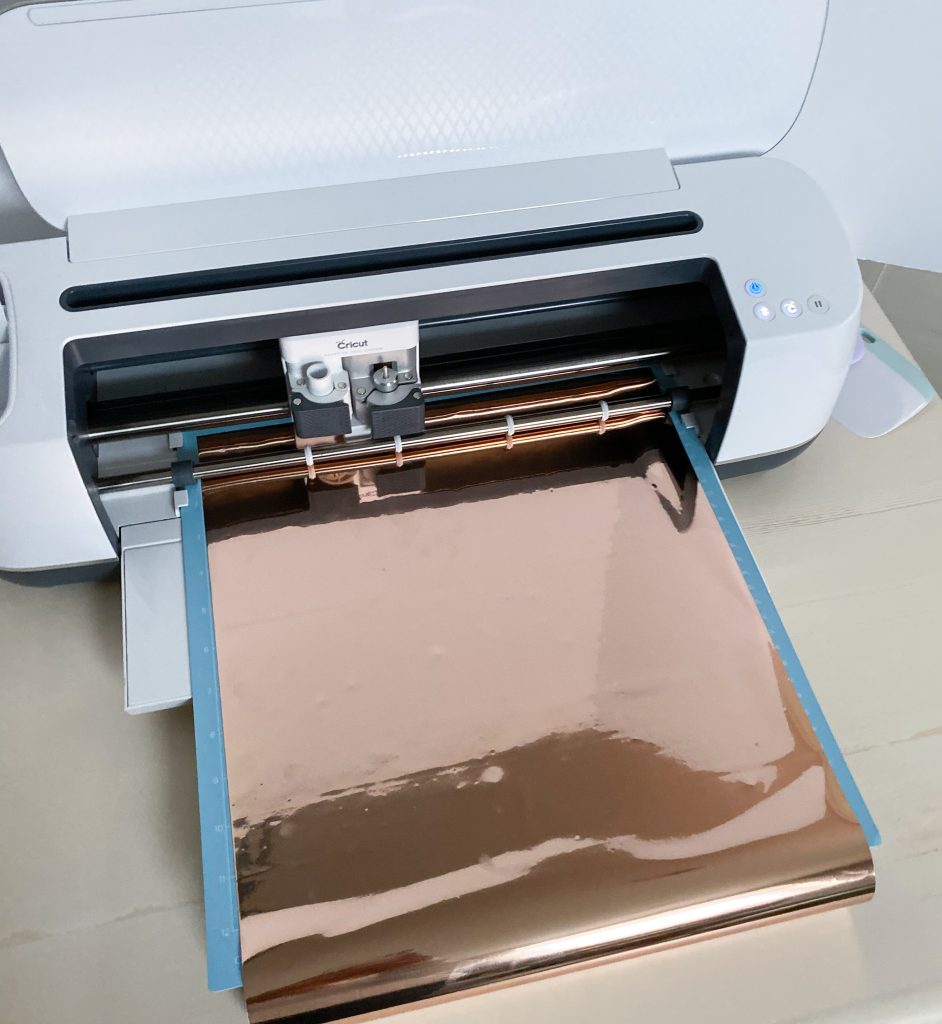 Begin by cutting out the worry jar files of your choice. You'll notice there are 4 different images to choose from in the Design Space file that I shared (Design Space Worry Jar file).
I used multiple different colors of the Cricut adhesive foil as well as some Cricut glitter vinyl for the jar with the bee on it.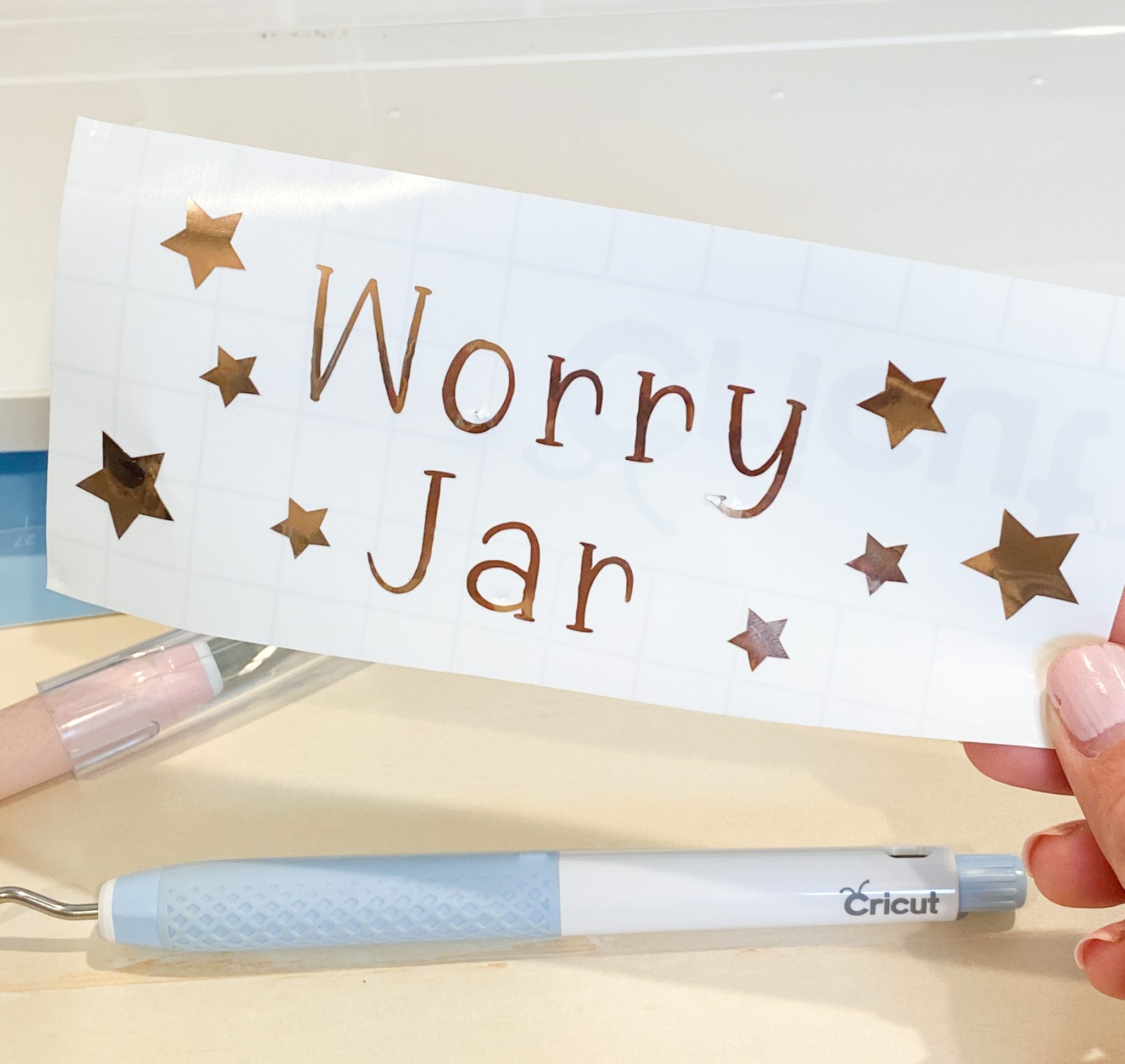 Weed your design using your Cricut weeding tool.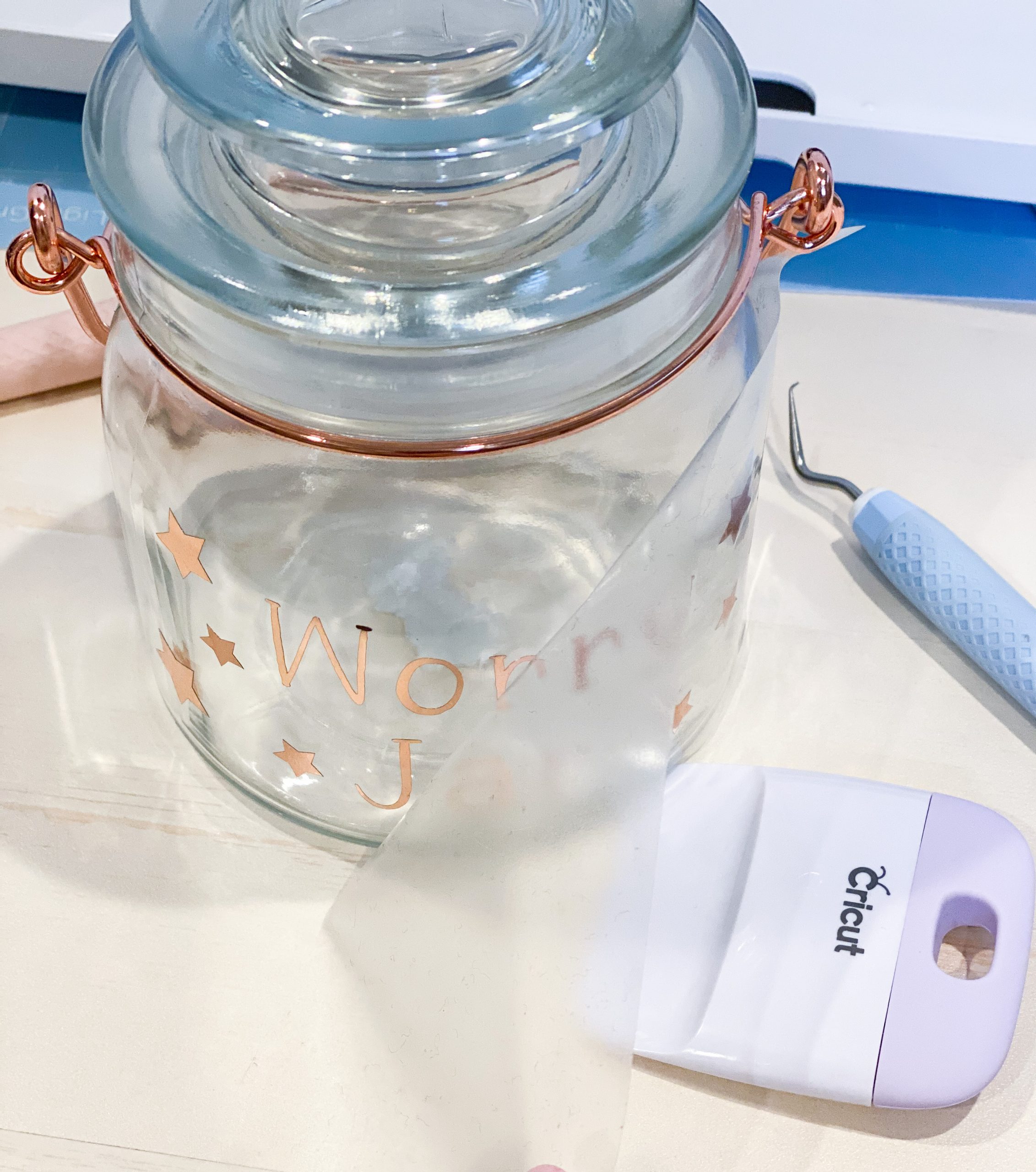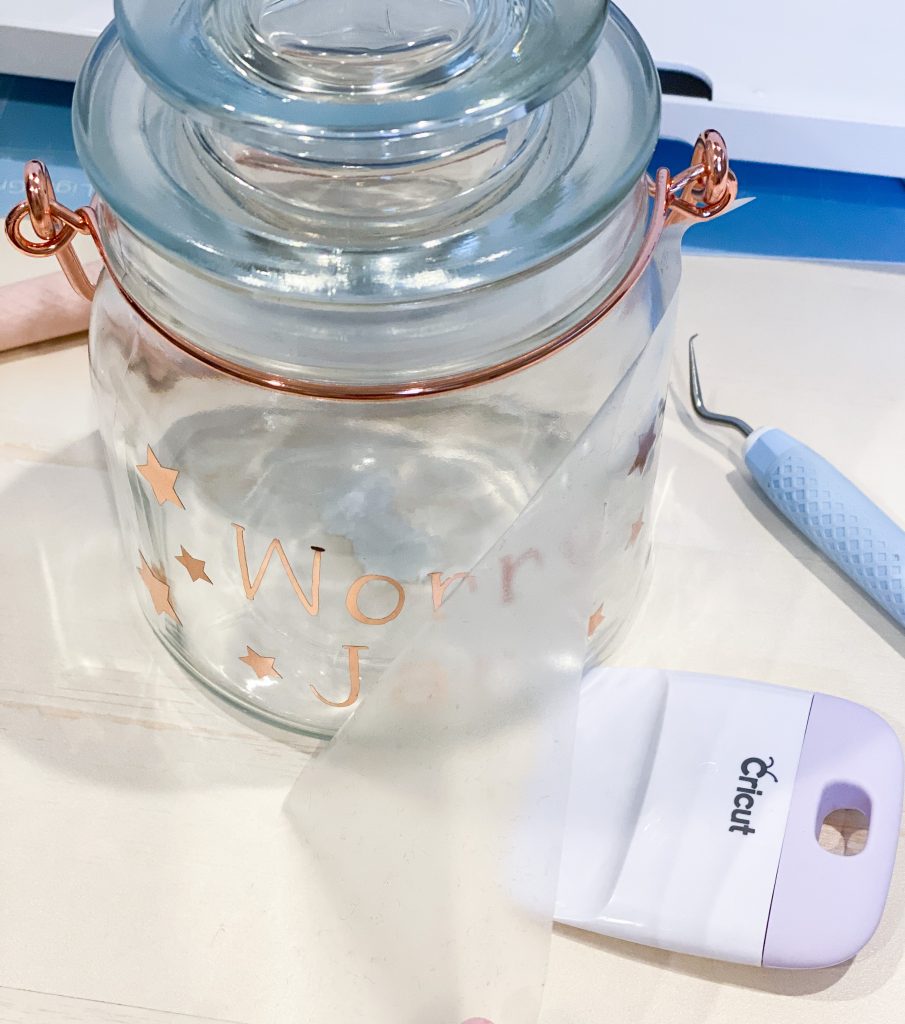 Apply transfer tape over the top of the design and transfer it to the transfer tape. Then, apply the design to the clean jar and transfer it onto the jar. Use your scraper tool to help transfer the design as needed. Carefully peel away the transfer tape.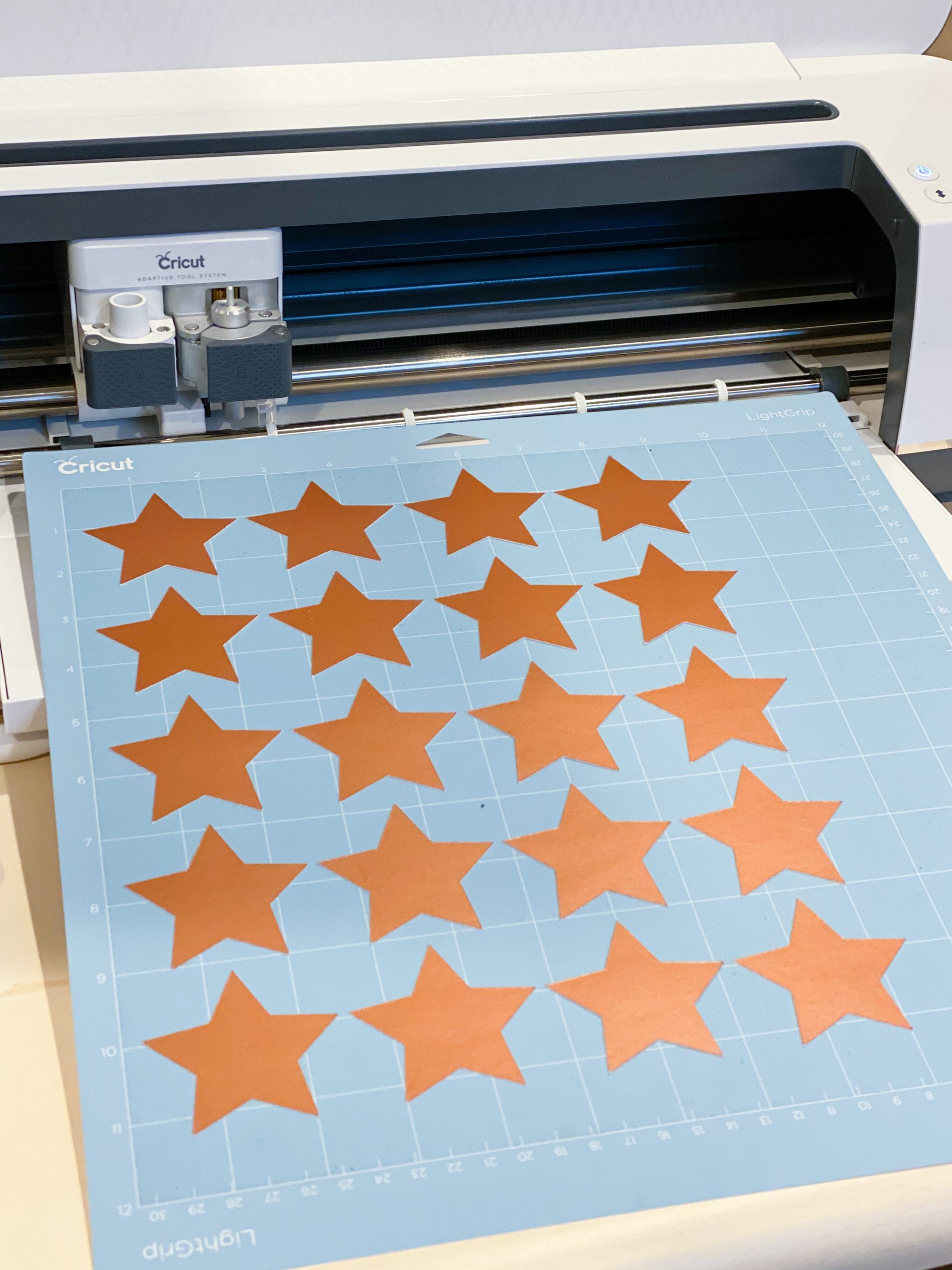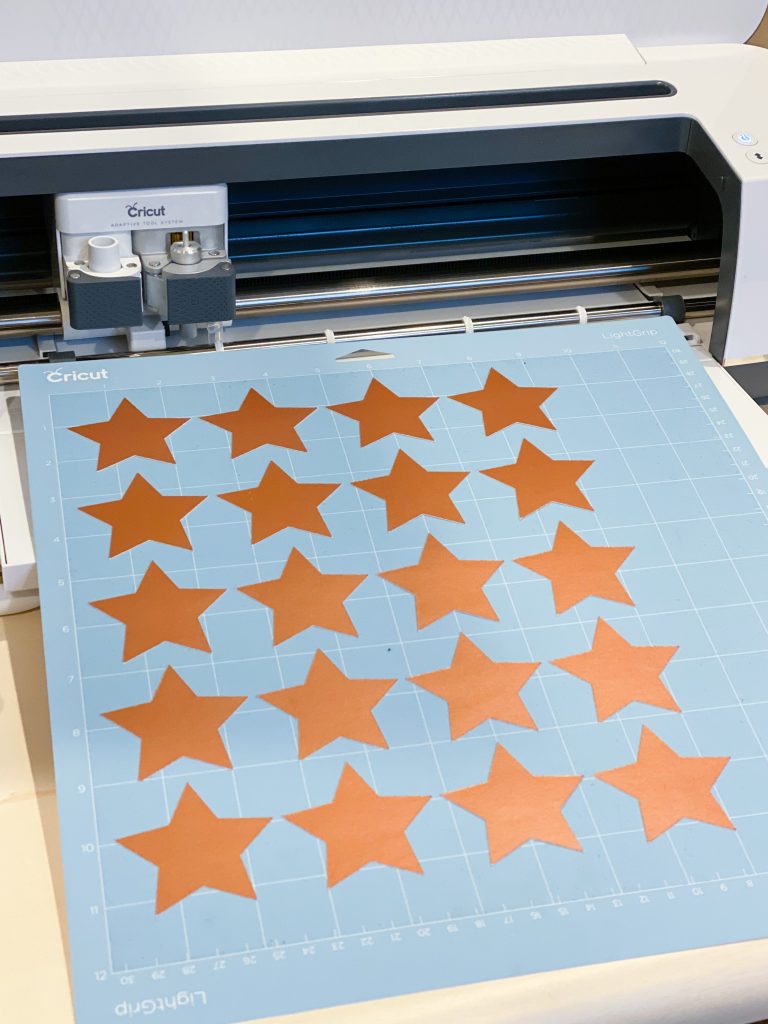 Next, use the shapes in Design Space and cut out a sheet of metallic poster board in stars or the shape of your choice. These can be used to write the "worry" on and put into the jar.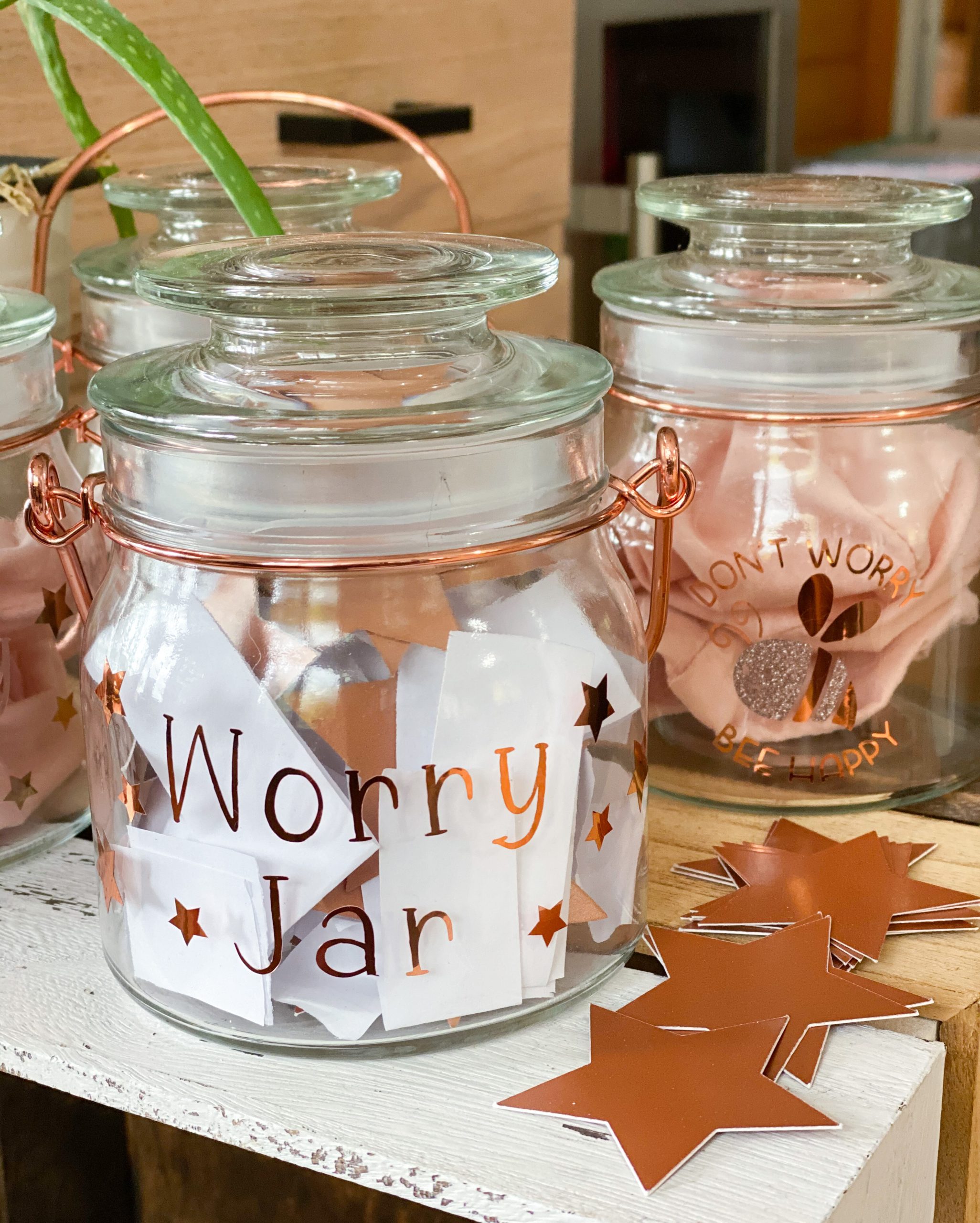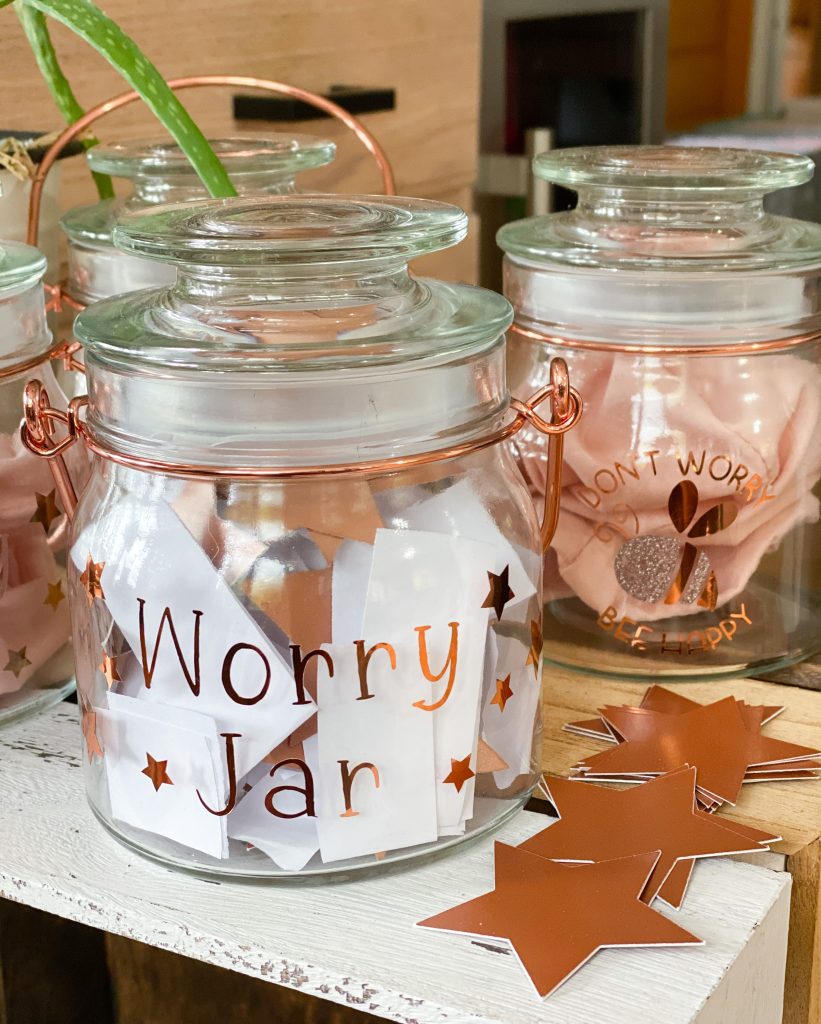 Your worry jar is finished! Now teach your child how it works:
Take a moment to be mindful and examine your feelings. What is worrying you?
Write it down on a slip of paper or a posterboard star.
Place the paper with the worry written on it into the jar.
As you release the paper into the jar and place the lid on also release your worry. Let the issue go and don't spend time worrying about it any longer.
This is a great exercise for adults as well. This technique has been used in both child and adult therapy as a way to cope with your worries and let them go.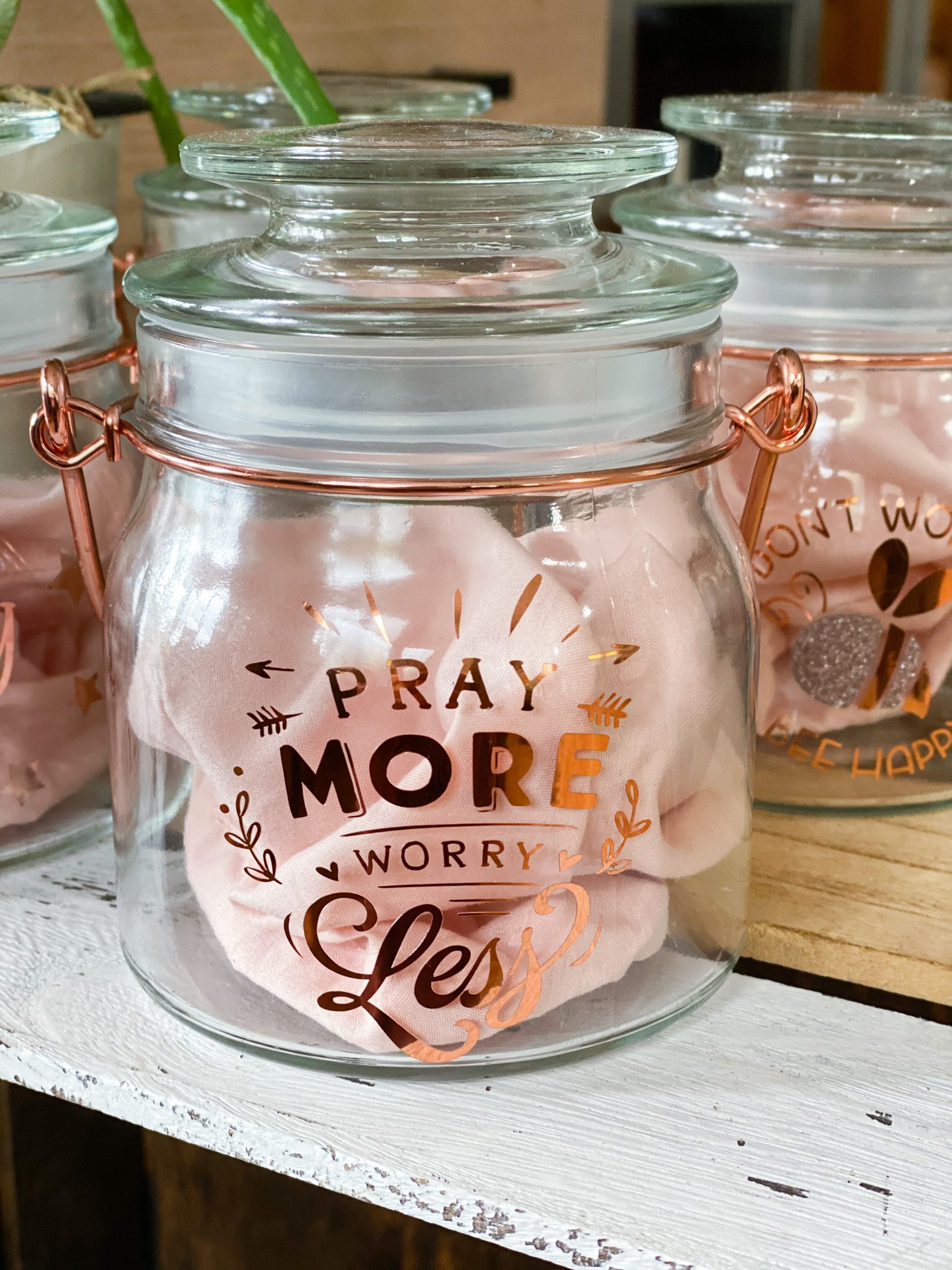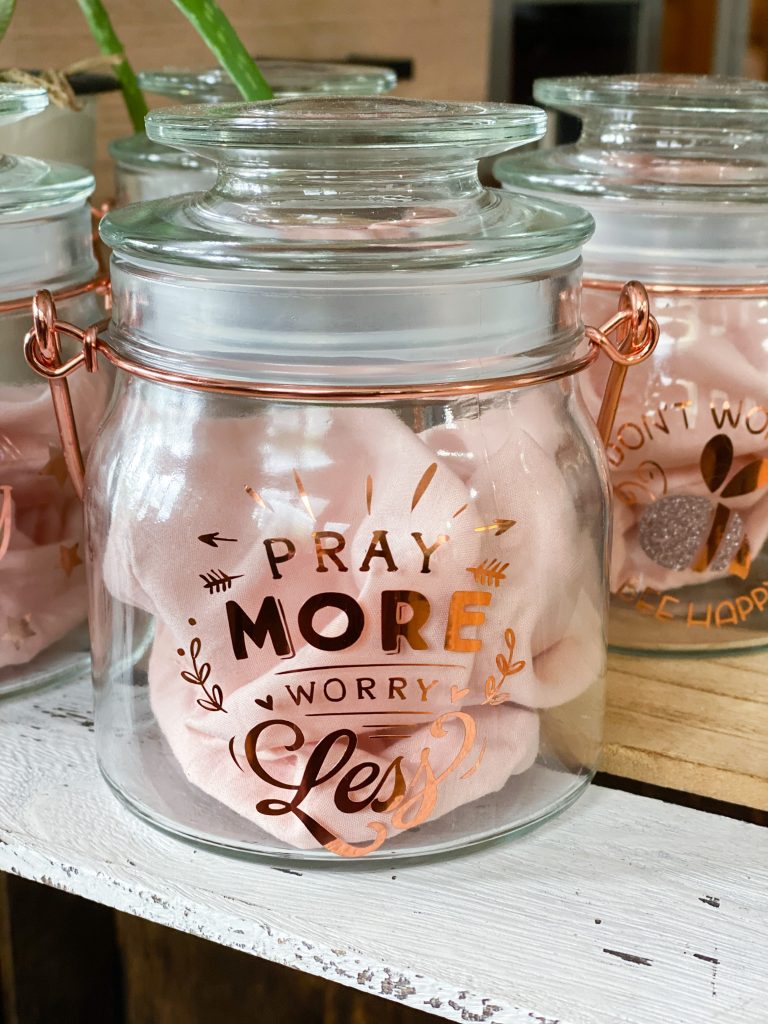 We believe in God and another component of this is to turn your worries and cares over to God and allow him to handle it. By placing the worry in the jar you are also symbolically handing over your cares to the Lord.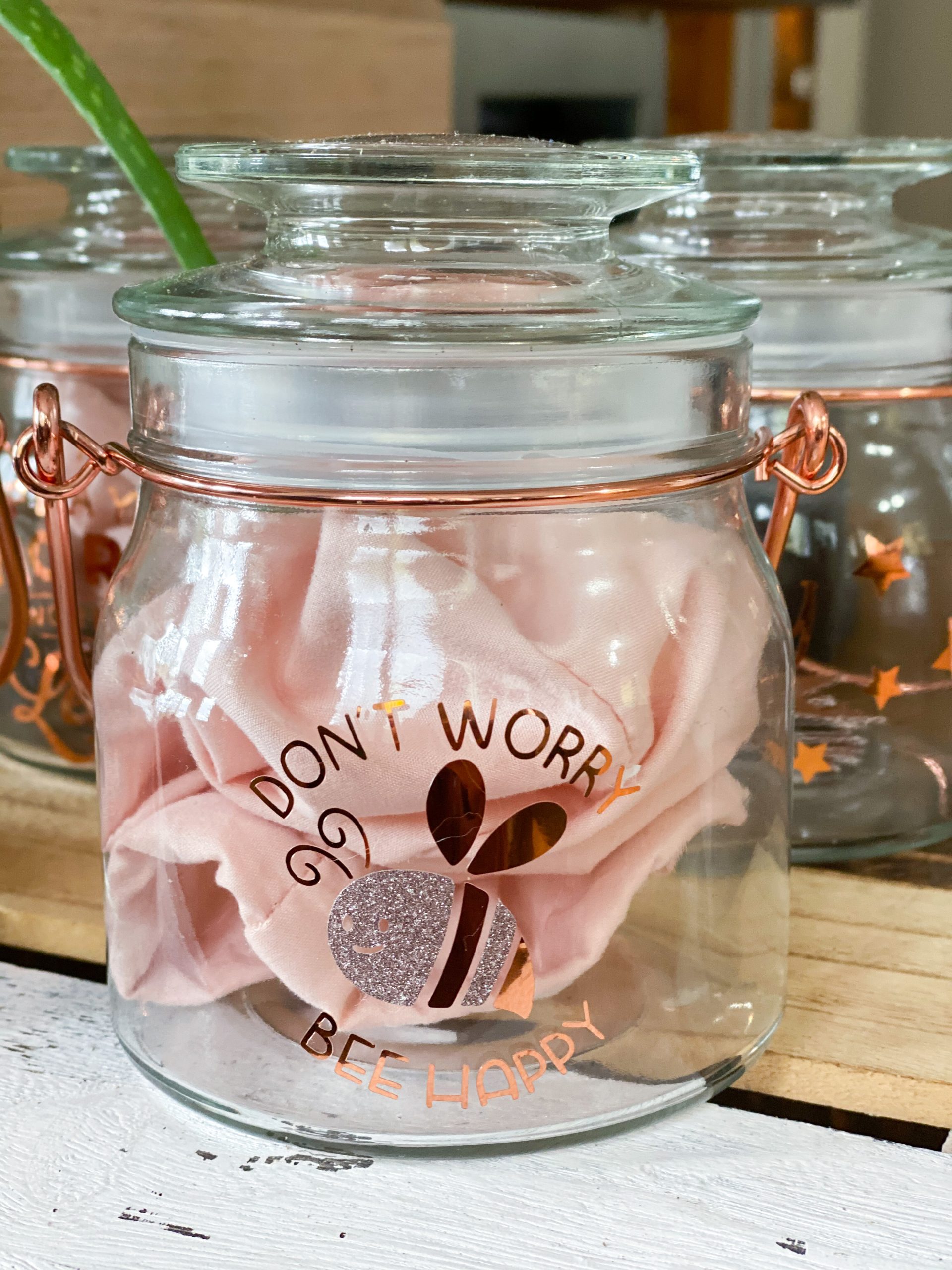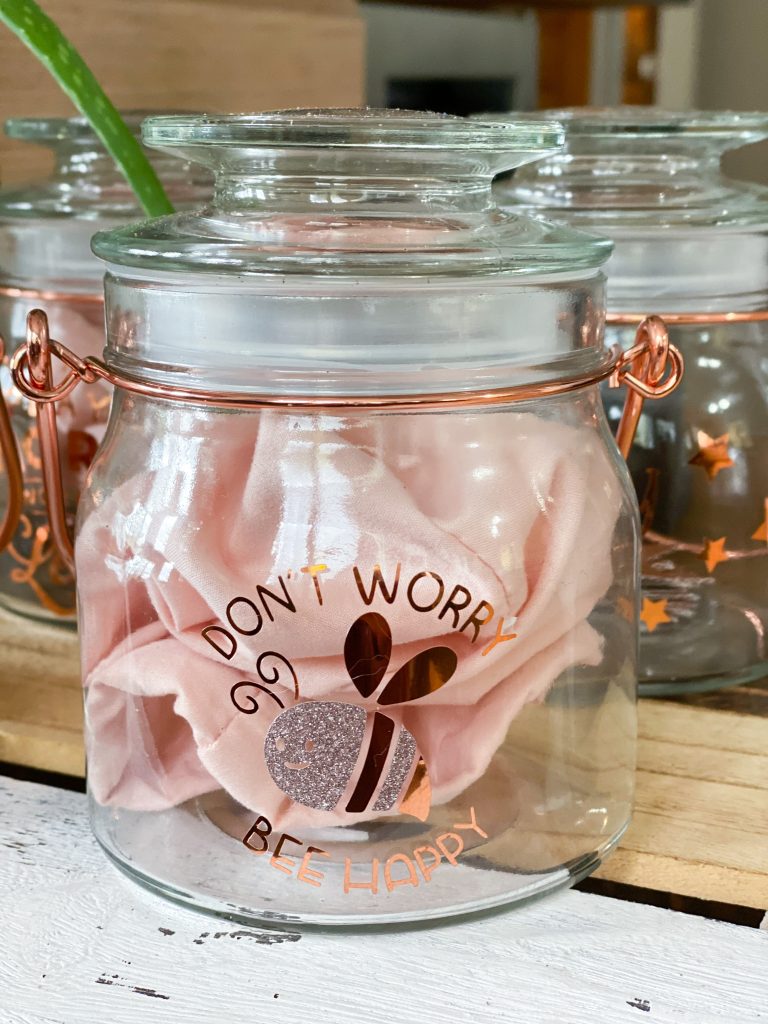 Mindfulness Activities For Kids
There are many different mindfulness activities for kids. Here are some additional mindfulness activities for children that you can incorporate into your routine!
DIY Galaxy Jar – perfect to use when kids are upset and emotions are raging. Helps them to calm down and focus.
Mindful coloring – practicing mindfulness while coloring is a unique approach that kids enjoy
STOP mindfulness activity – teach kids the acronym STOP – S: stop, T: Take a breath, O: Observe, P: Proceed
Deep breathing exercises – teach kids to breath in through their nose, hold it and exhale through their mouth
Grounding/Earthing – get kids outside and barefoot connecting with the Earth's energy and frequency
Stargazing – head outdoors on a clear night and gaze at the stars appreciating the huge world around us
Cloud watching – See what shapes you can spot in the clouds
I hope these mindfulness activities for kids have helped to inspire you to teach your children mindfulness and help them navigate through uncertain times.