How To Host A Potty Training Party! Fun Party Ideas + Free Printables!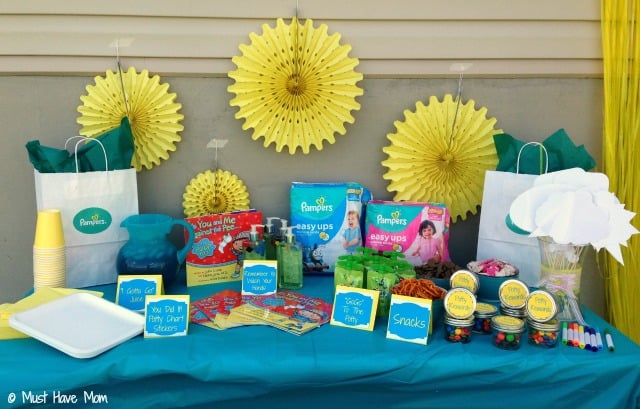 Potty training is often dreaded by many parents. I know I dreaded it as well. I still have one kiddo to go and two kids who wear Pampers Easy Ups at night still. Potty training doesn't have to be a dreaded task though. Make it fun and motivate your child. They pick up on the attitude that you emanate towards potty training so rather than gripe about it or get frustrated, why not throw a party instead? Have a potty training party! Not only does it help motivate your kids but you and the other parents at your party will pick up tips from each other and make the road to underwear and easier one!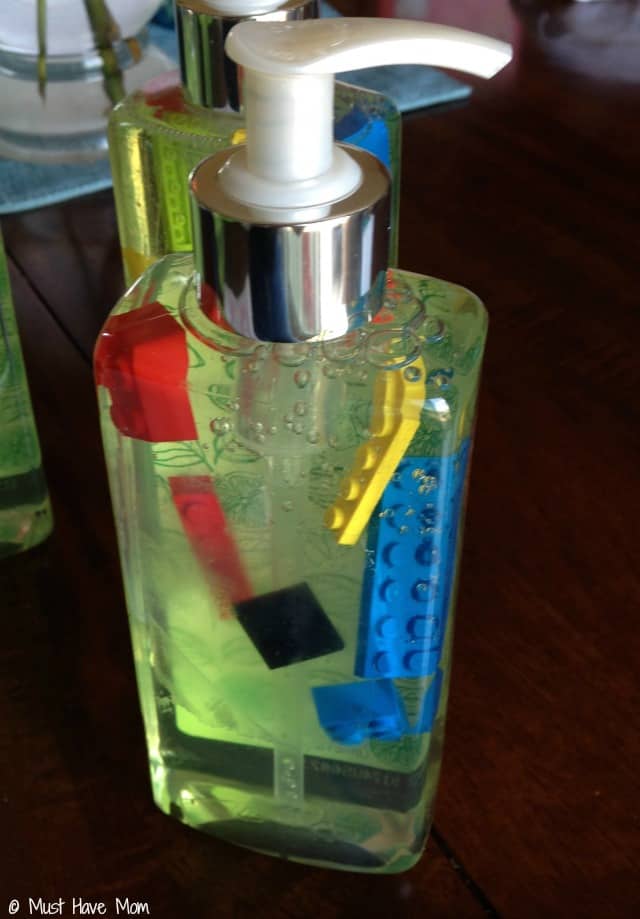 I hosted my very own potty training party and I've got lots of fun ideas and free printables that you can use for your potty training party too! One big hit with the kids was my DIY lego soap. I simply took a bottle of soap and removed the label. Then I added in legos and put the cover back on. It's a great motivator to help remind the kids to wash their hands each time they use the potty! You could also change this up for girls and add some Barbie shoes or beads to it instead!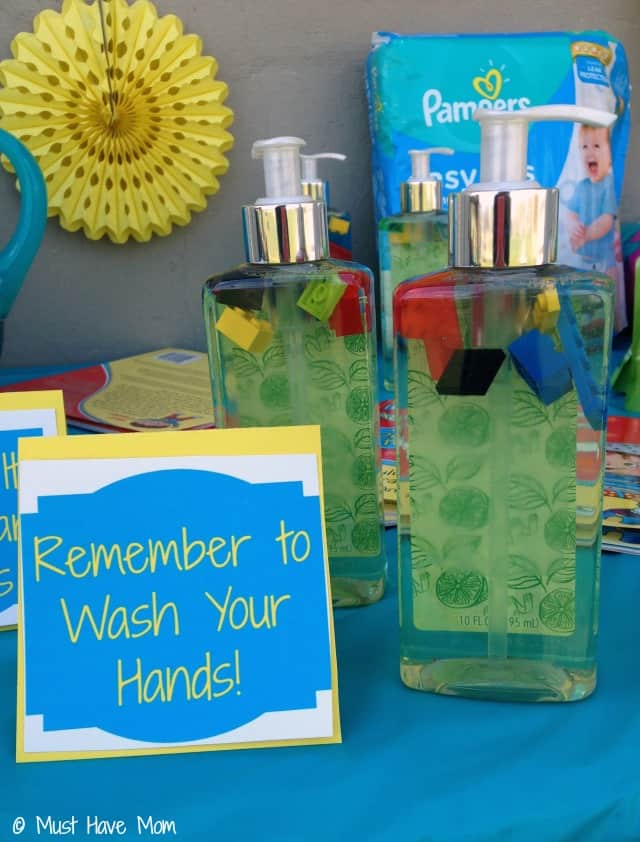 Then I displayed them on the table along with my sign! Each child got to take one home too! It's a great way to start the potty training excitement!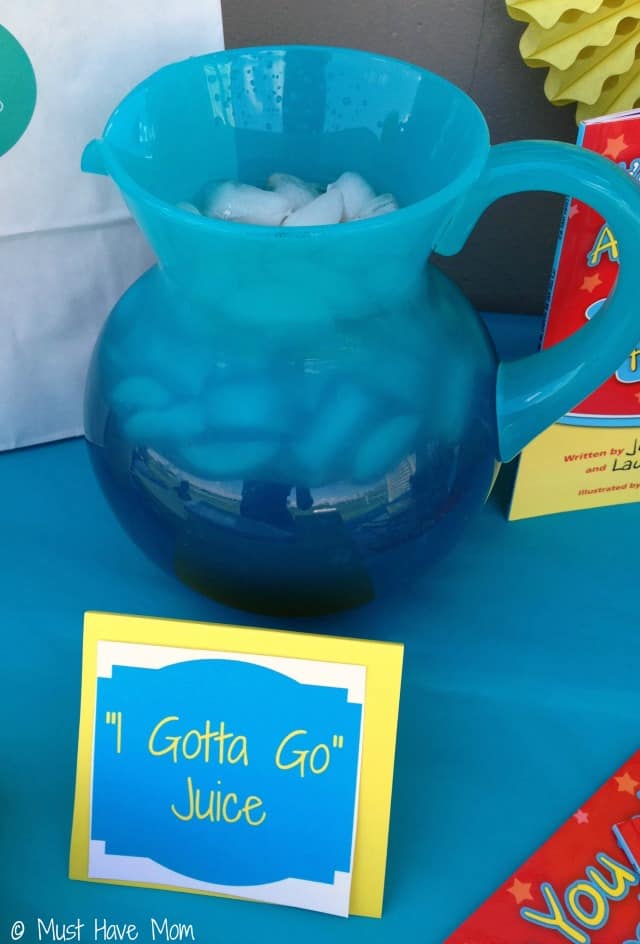 One tip that we discussed was to encourage your child to drink LOTS of fluids while potty training. This will get them going potty more often and will make the process easier to reinforce with them. I aptly named this "I Gotta Go Juice".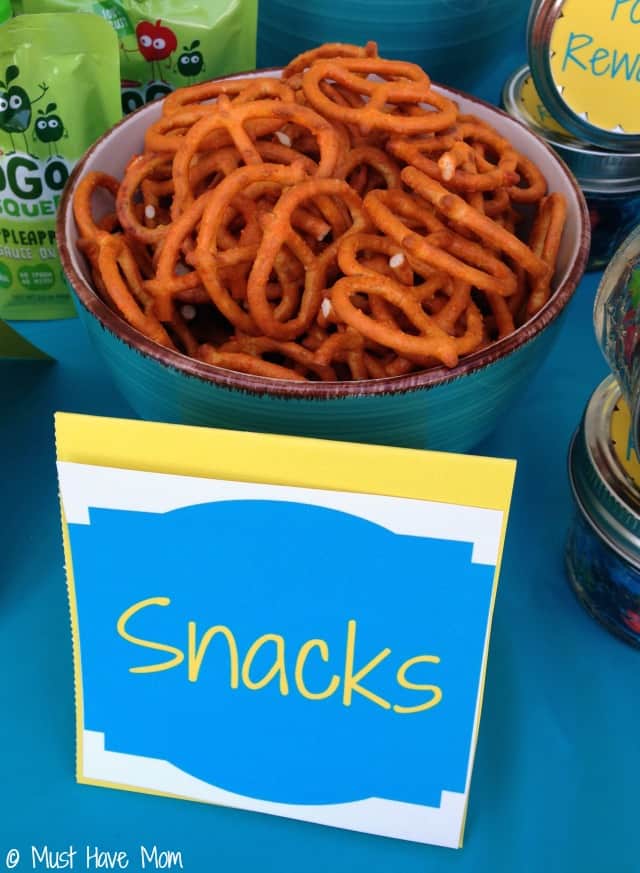 How do you get your kids to drink more (other than serving yummy juice)? Serve lots of dry and salty snacks! We served up pretzels, animal crackers and plenty of snacks to make the kids thirsty!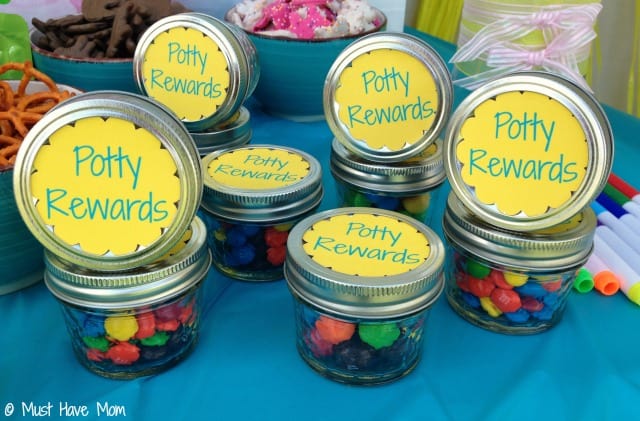 One thing that really helped potty train my kids was to provide a reward for them each time they had a successful trip to the potty. For my party I filled up little mason jars with M&M's and put these cute "Potty Rewards" printable tags on them. I just cut them out with a paper punch and attached them to the lid before screwing the ring on. The kids got to take these home too, but with the stipulation that they had to go on the potty to get a treat!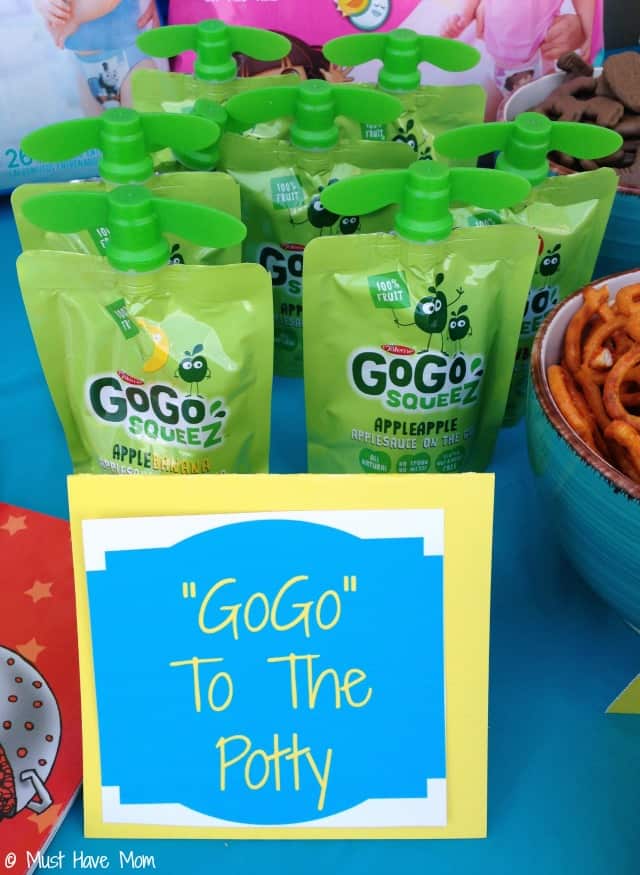 We also served up GoGo Squeeze pouches and labeled them "GoGo To The Potty". The kids were all over these!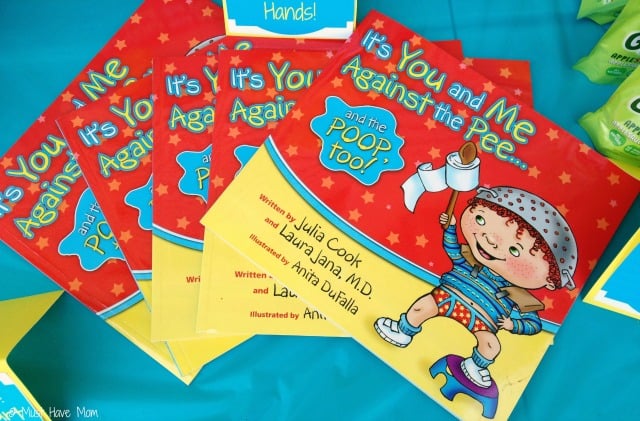 Each guest was also able to take home a copy of  "It's You and Me Against the Pee…"! Perfect for motivating your child to start potty training and also doubles as a great book to read while they sit on the potty! We shared tips from this
free potty training tip guide
during our party too!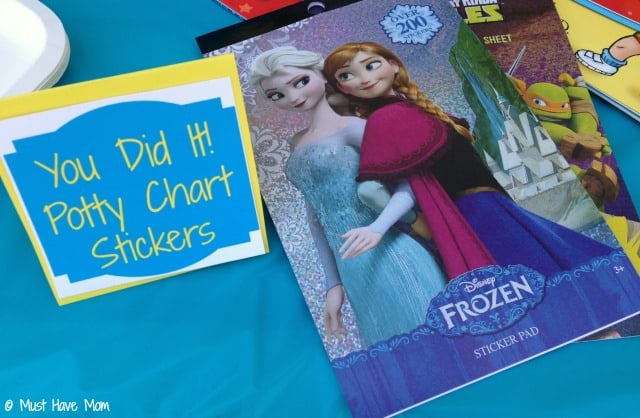 Of course we also had "You Did It!" potty chart stickers ready for the kids. Adding a sticker to their very own potty chart each time they go potty is a great way to reinforce positive behavior and reward them.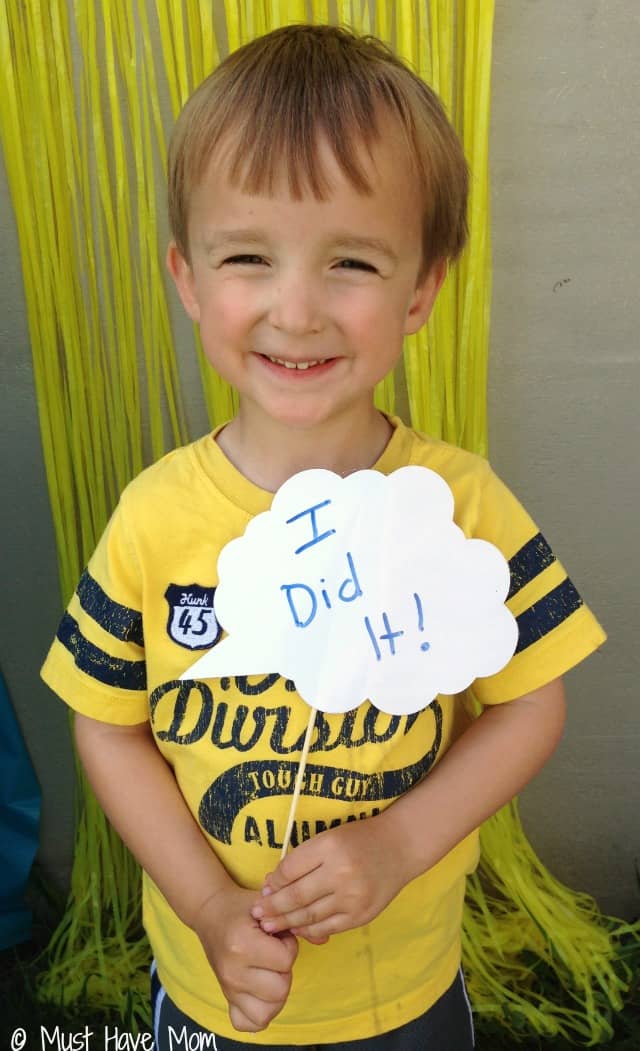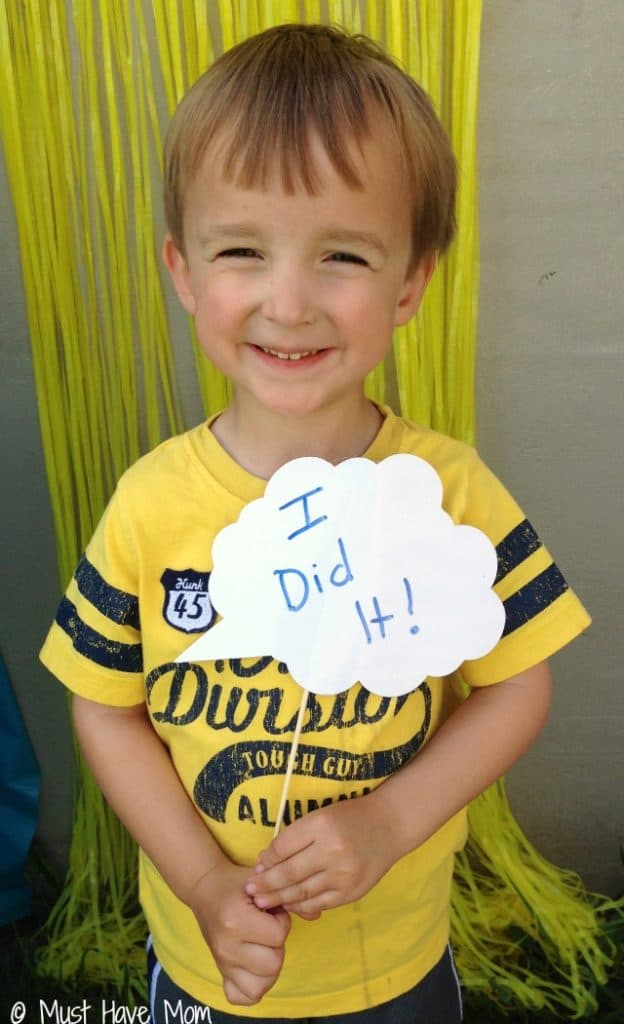 We set up a fun photo booth for the kids and they all got to pick phrases to write on their thought bubbles!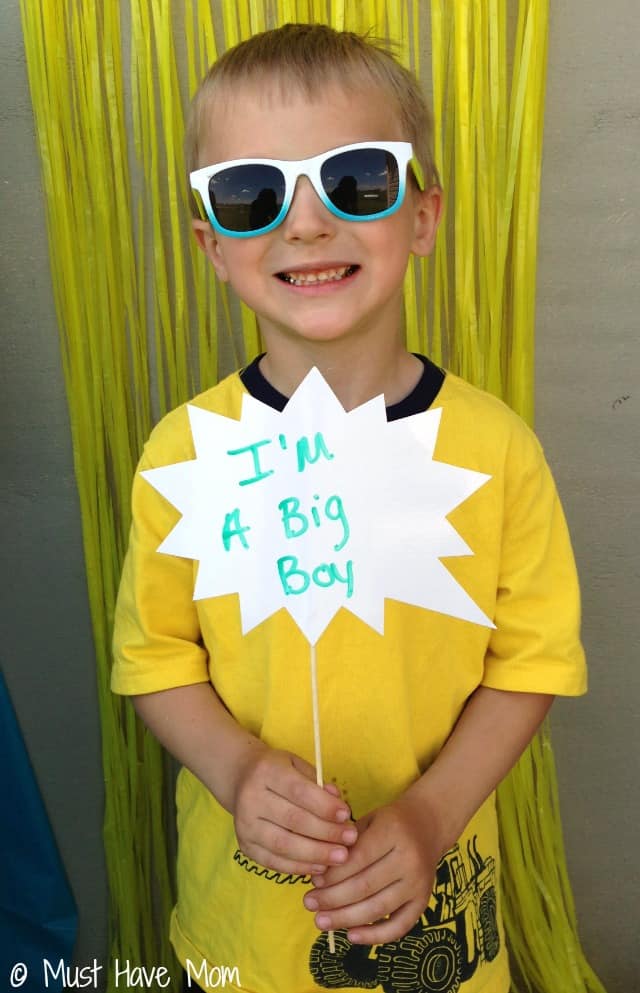 It's great to use an older sibling who is already potty trained to help motivate and guide the younger sibling. Younger siblings want to be like their big brother or sister and they look up to them so use that to your advantage!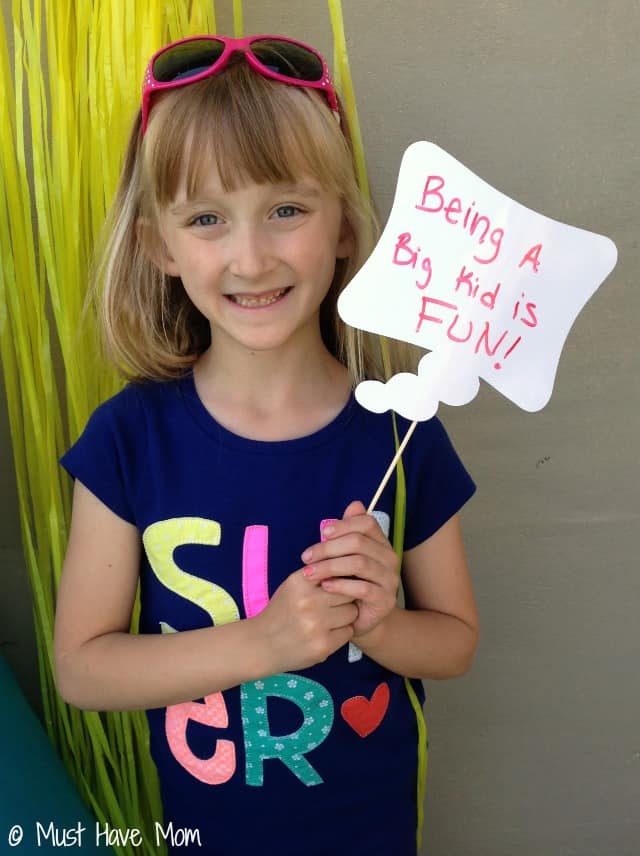 Reinforce what is fun about being potty trained and not having to wear a diaper anymore.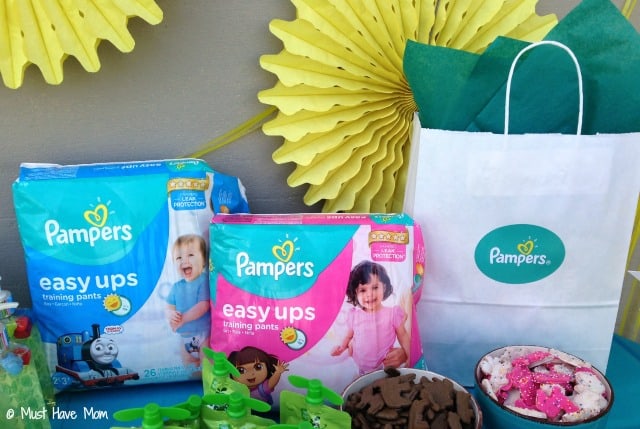 We also gave each of our guests their own
Pampers Easy Ups
to take home for their potty training journey. I find these invaluable, especially at night, to save me from the middle of the night bedding changes. Pampers Easy Ups come in Thomas designs for boys and Dora designs for girls. They have an underwear like design that also fades when wet to help your child recognize when they are going potty. They have super-stretchy sides to make them easy to pull up and down when using the potty.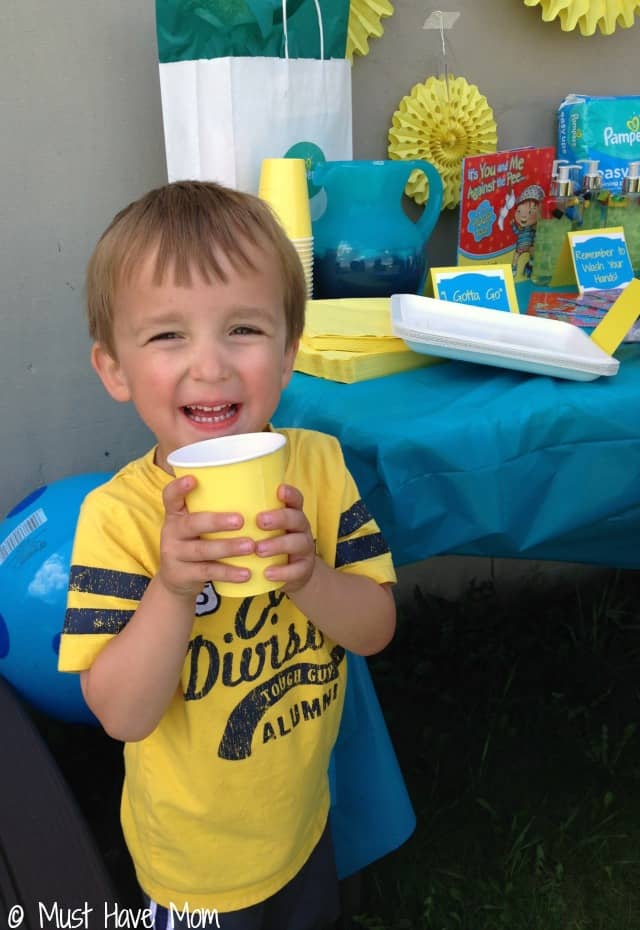 The kids kept coming back for more and more juice! When potty training you can dilute the juice with half water so that they aren't getting as much sugar. Too much juice/sugar can cause them to have loose stools which you definitely don't want while potty training!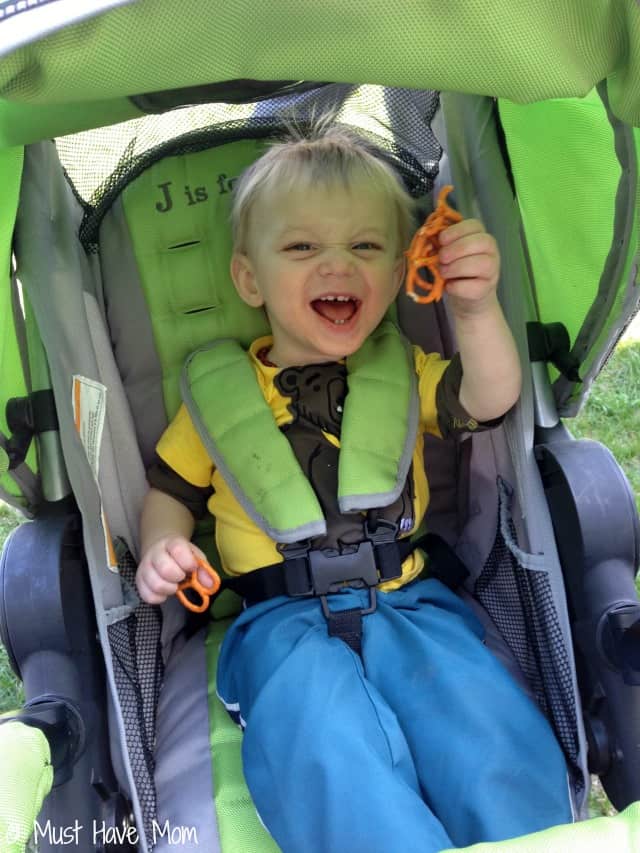 The kids enjoyed plenty of snacks too!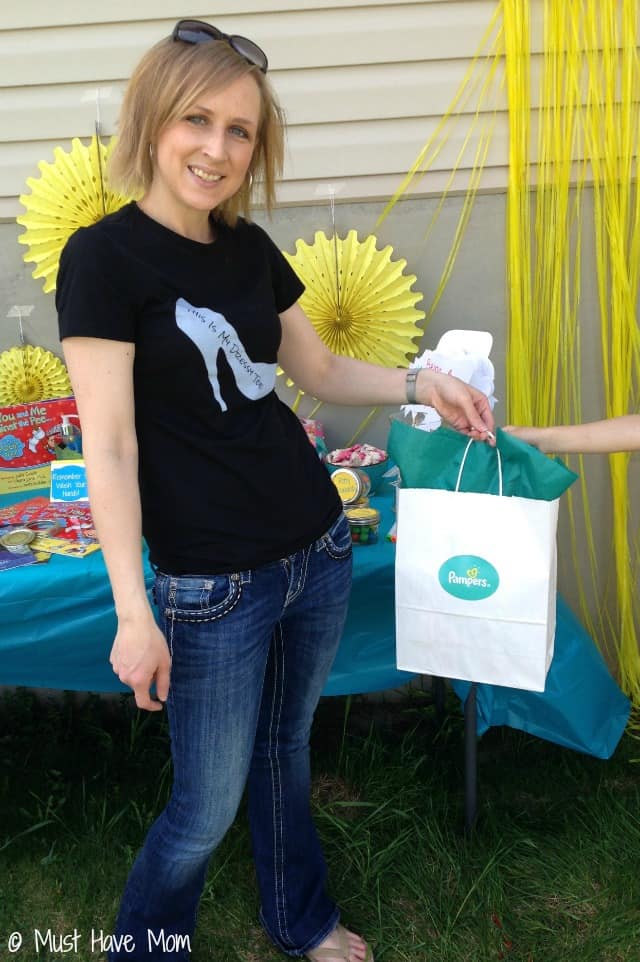 I doled out the gift bags at the end of the party too! Each guest got a fun swag bag filled with Pampers Easy Ups, a potty training book, potty rewards treats and a lego soap!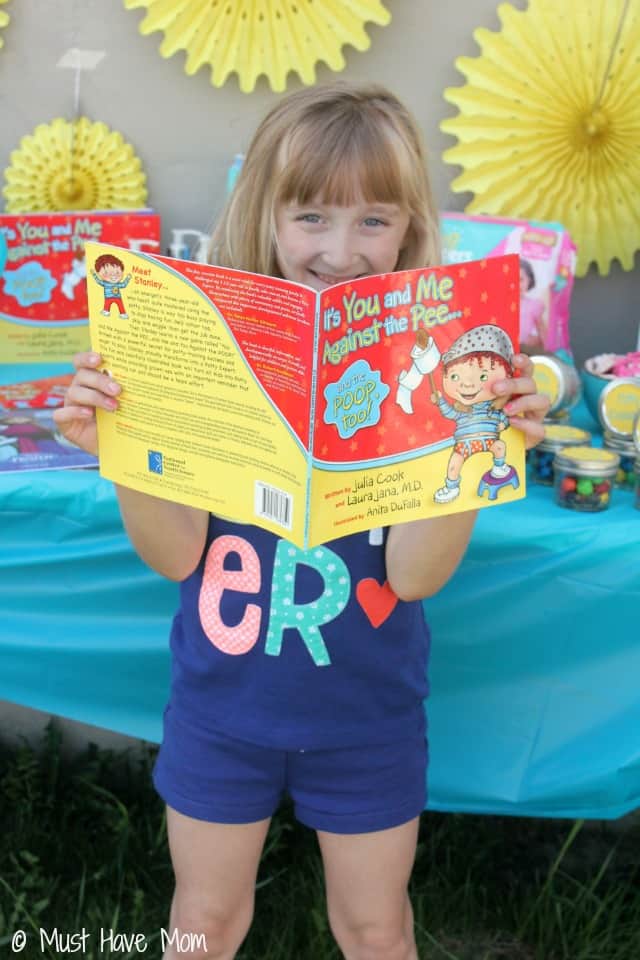 Danika was more than happy to use her reading skills to read the book to all the kids! This is a great potty training party activity!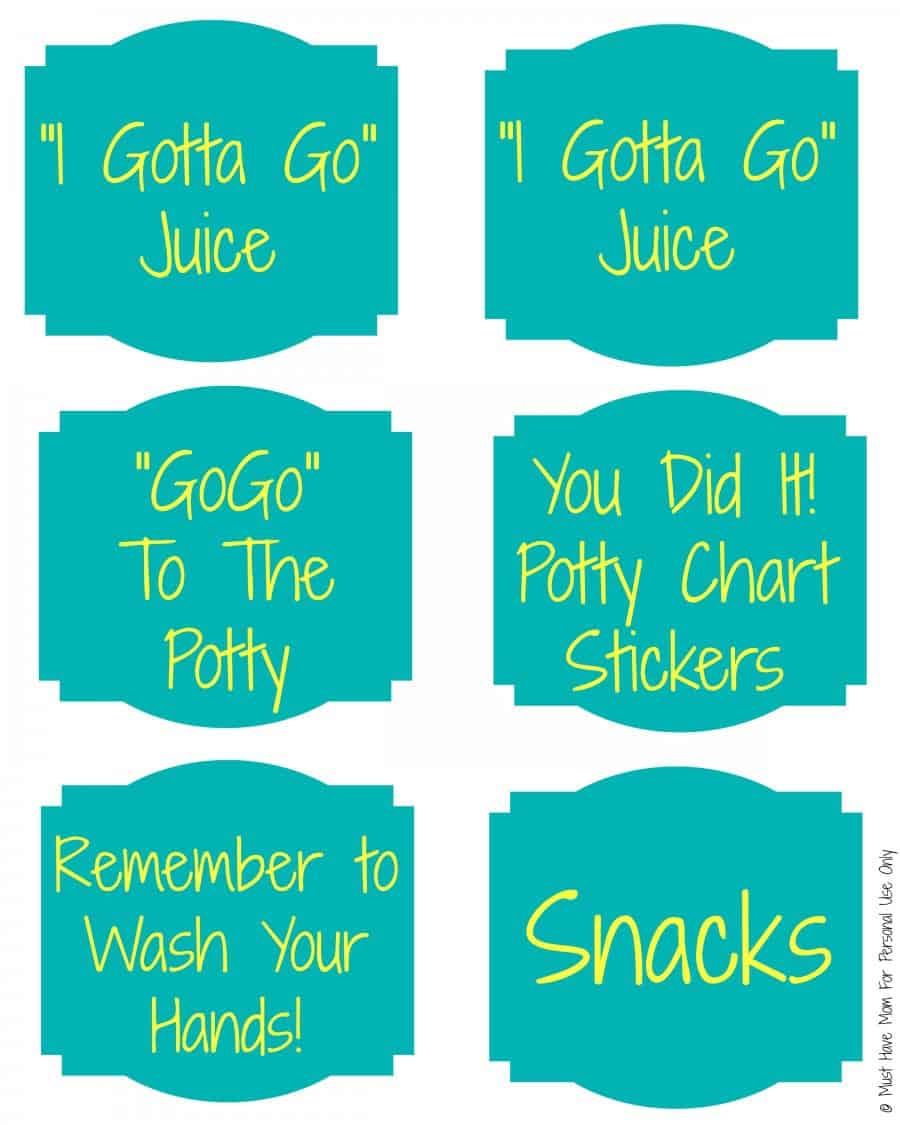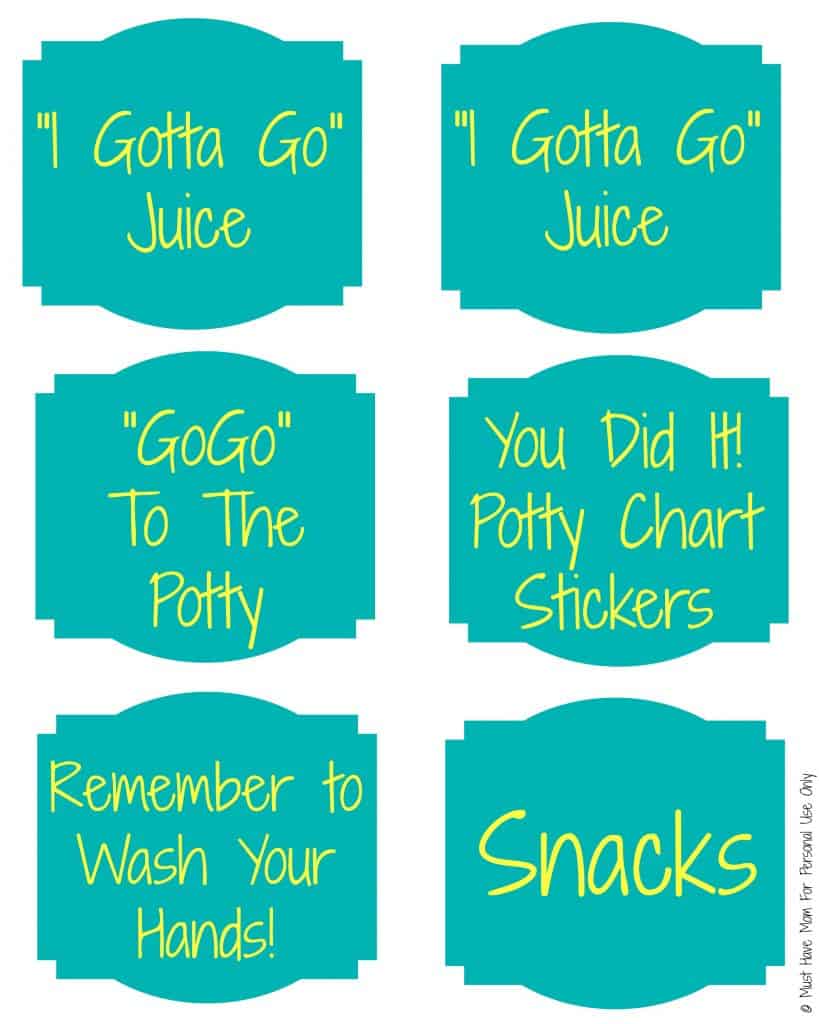 You can get the
free printable potty training party signs
 by clicking the link or the photo. Be sure to select "borderless" when you print these.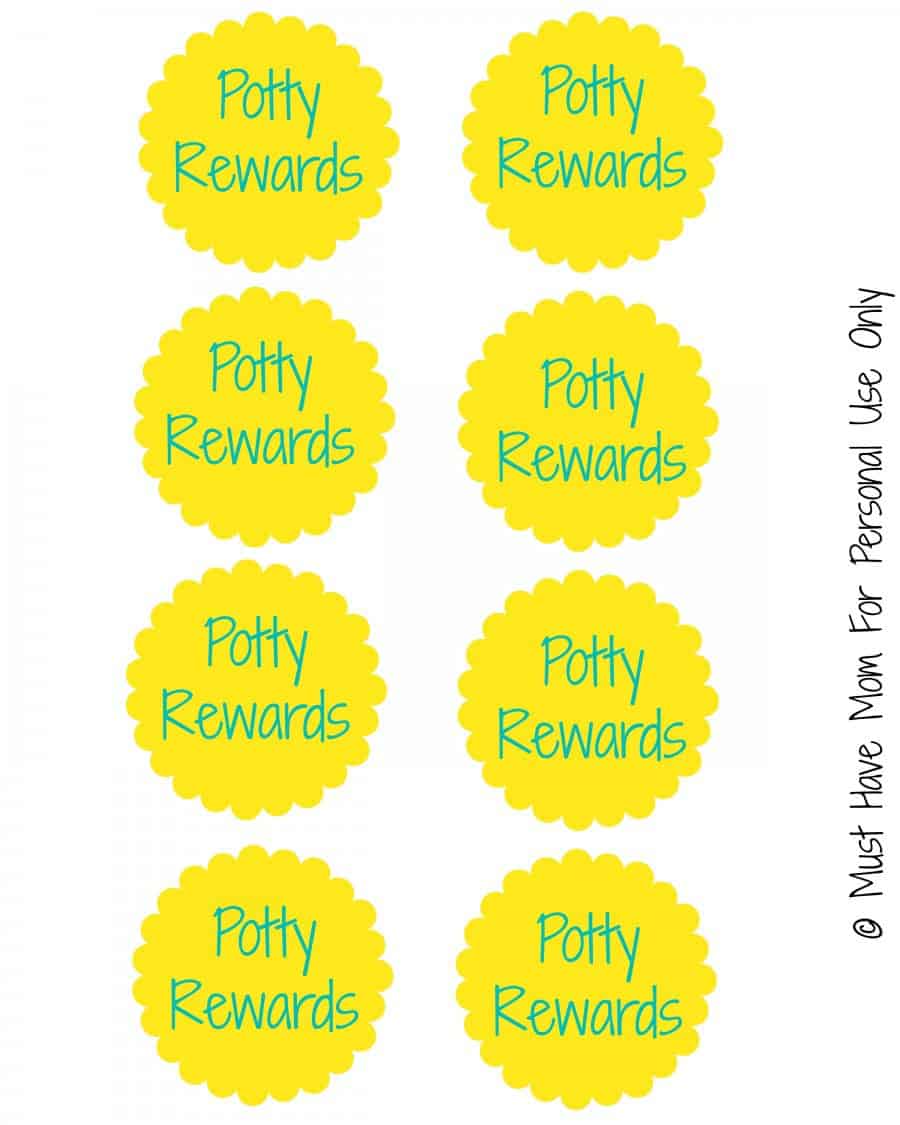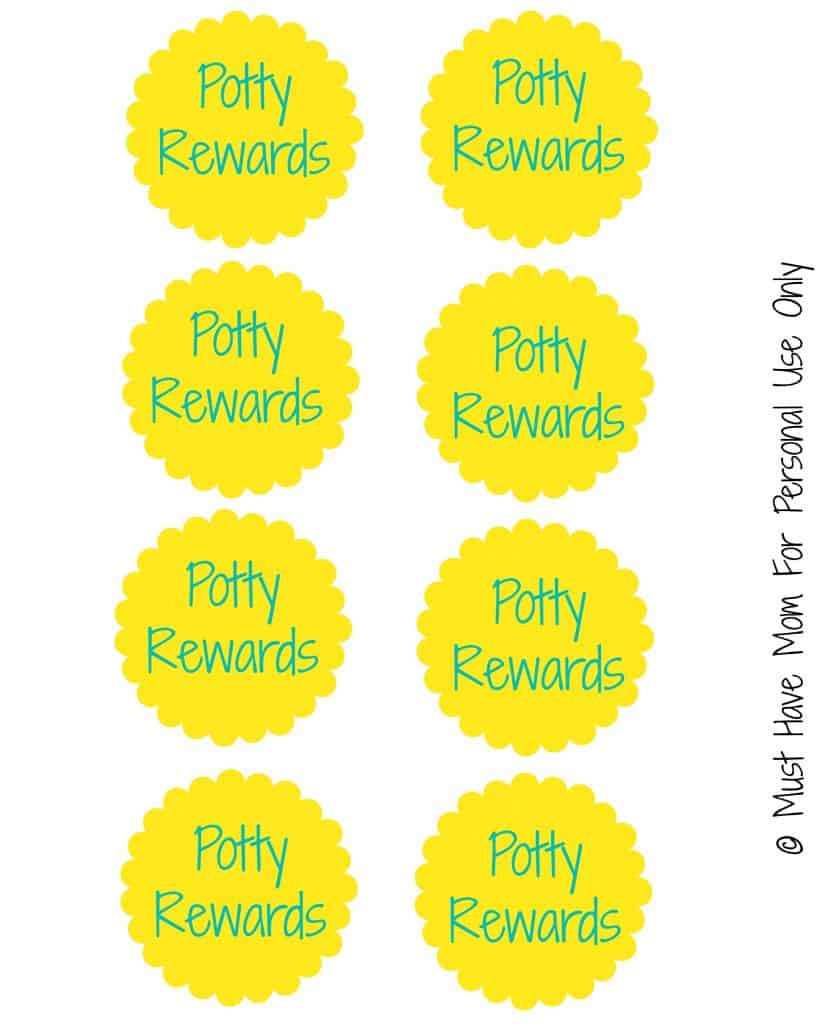 Get the
free printable potty rewards
by clicking the link or the photo.
Our party was a big success and everyone left feeling motivated to begin or continue on in their potty training journey!
What potty training tips do you have? 
Save