Meal Planning Guide – Week 29
I hope that spring has sprung in your neck of the woods and you are enjoying warmer weather. This week's meal plan features items that are perfect for spring. The best part? I've taken all the guess work out of what's for dinner! You'll find a wide variety of ideas that will please even the pickiest eater in your house. Make sure to check back each week for another weekly meal plan!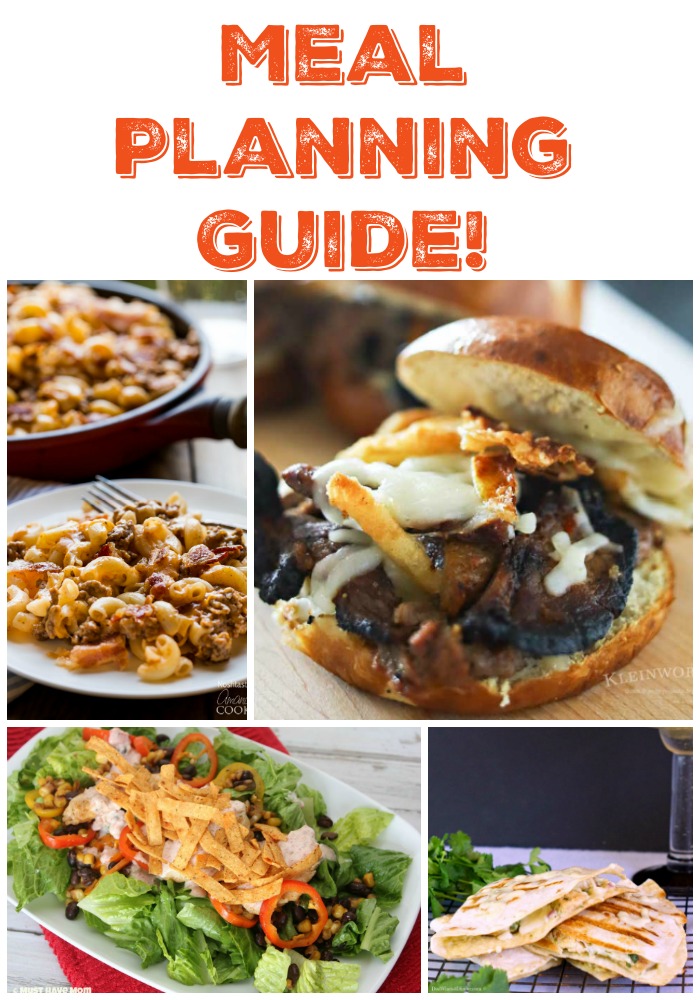 Week 29 Meal Plan
Monday – Give these Carne Asada Sliders a try instead of using asada for tacos. 
Tuesday – This Southwest Chicken Salad is hearty enough to serve as dinner and so tasty.
Wednesday – Get the kids a healthy meal with this Yellow Rice and Black Bean Pepper dish.
Thursday – These Crockpot Hot Dogs are perfect for busy family nights.
Friday – Change up pasta night with his Bacon Cheeseburger Pasta.
Saturday – You can't go wrong with this Easy and Healthy Chicken dish.
Sunday – This Grilled Tequila Lime Chicken Quesadilla sounds absolutely amazing!
I hope these weekly meal plans help you to organize your weekly meals and plan in advance for the upcoming week. By doing this you'll save time, money and frustration! Don't like a dish listed here? Grab a different meal idea from one of my previous weekly meal plans and swap it out! Be sure to check out my free printable weekly planner and grocery list to make planning your week a breeze!