Free Printable Weekly Planner & Weekly Shopping List! + How I Organize My Week
Being organized every week can seem like a daunting chore, but it doesn't have to be. I am a busy mom to four kids ages 8 and under as well as being a business owner and running this site. It's a LOT of work, but I'm going to show you how I manage it all and keep organized week after week. I'm really excited to share my two MUST HAVE essentials for staying organized each week! These are my absolute favorite two planning tools that I created myself so I could offer them to you for FREE! Grab the free printable weekly planner and shopping list!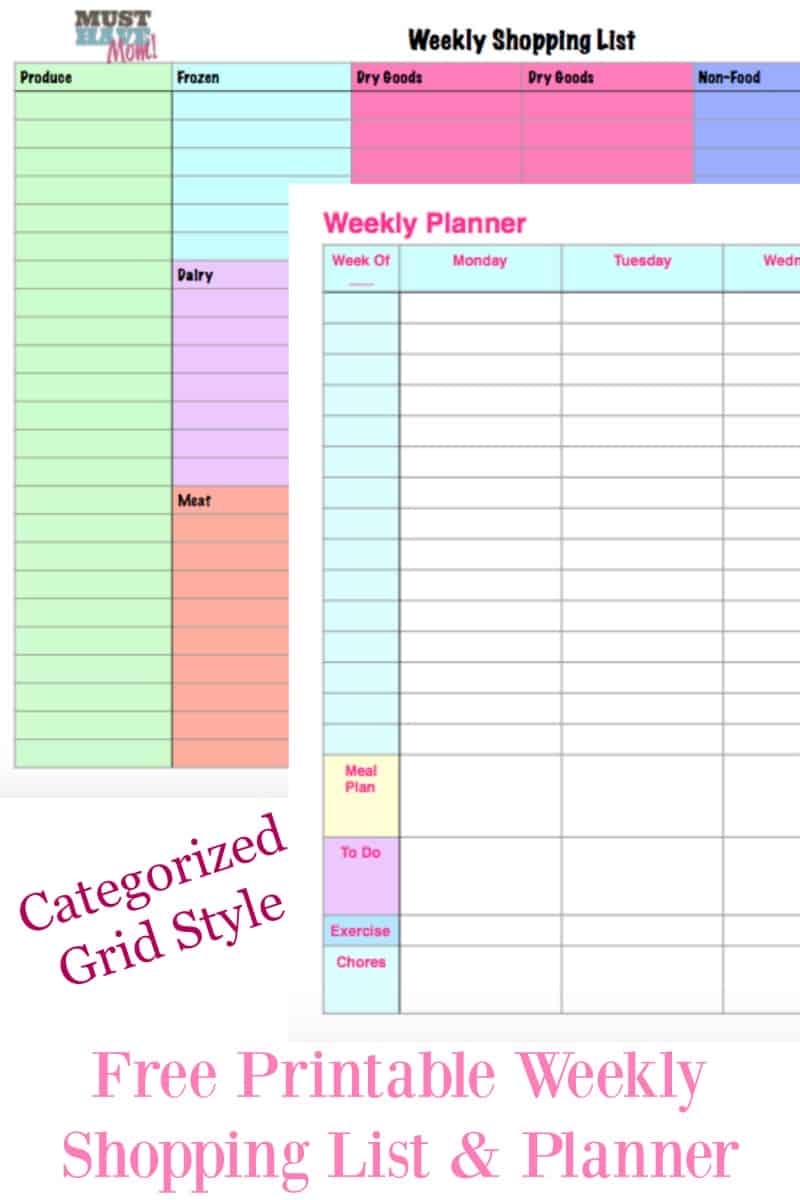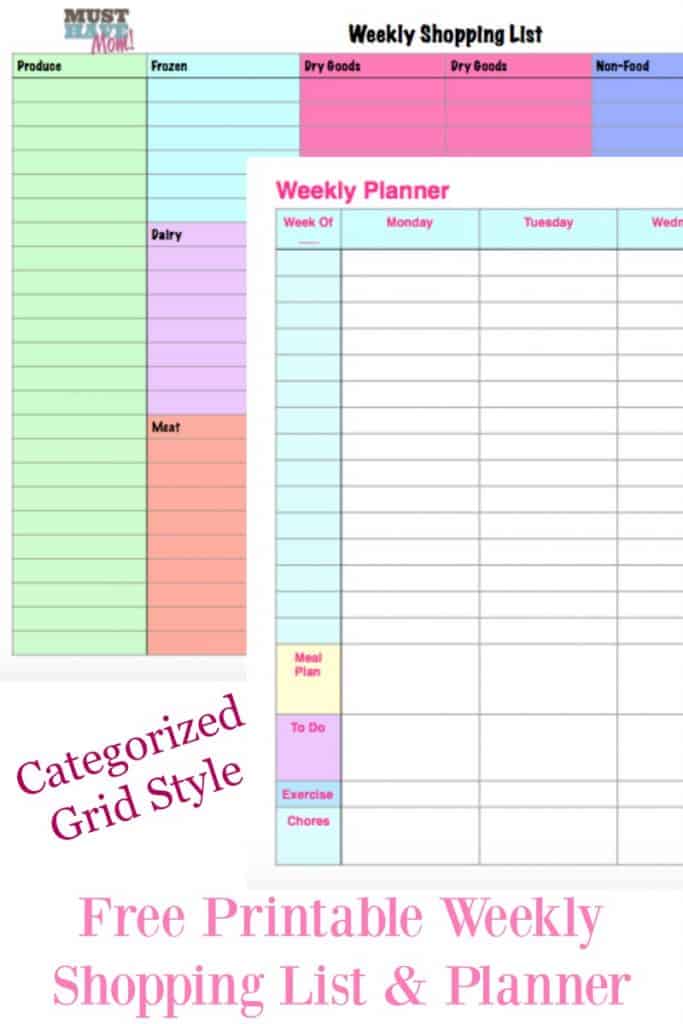 In order to effectively organize your week you will need to plan ahead a little. Every Sunday I sit down and plan for the coming week. I print off a new weekly planner and weekly shopping list and I fill them out.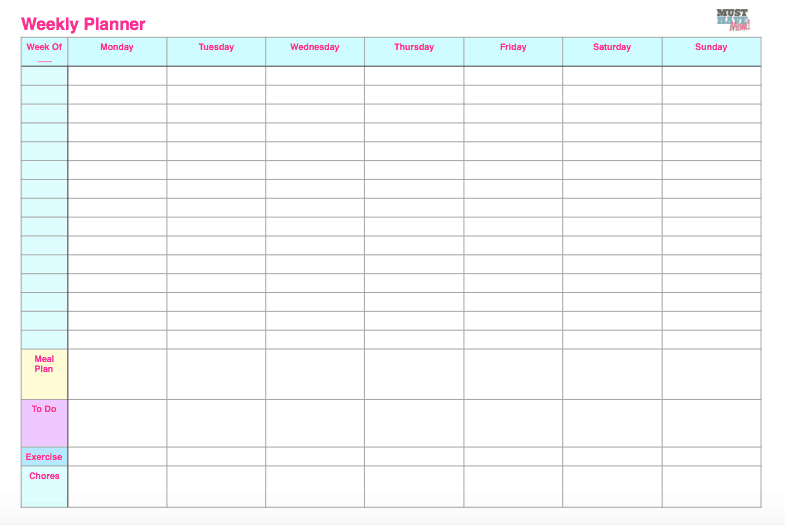 First print off the
free weekly planner printable
so you can sit down and plan your coming week. I have to confess that I used to buy this 
organizeme planner
but it got to be so expensive and it didn't fit my needs exactly as I wanted it to. I knew I could create one that better fit my needs and that would ultimately be free!
The free weekly planner printable will allow you to organize your week easily with a grid style view and categorized boxes to help you stay organized. In the top boxes I write down things that are going on throughout the day beginning with AM appointments at the top and working my way down the column to PM activities. Below those boxes you'll see boxes for your weekly meal plan (hint hint I'm also giving you free weekly meal plans every Monday so check it out!), To Do, Exercise, and Chores. You can easily fill in each box and plan out your daily activities.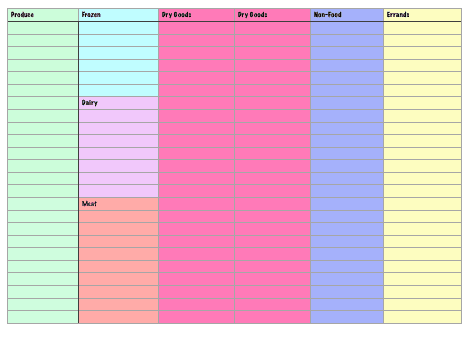 Next print off this
free weekly shopping list printable
and you can easily keep this on the fridge and add items as you run out. Now that you've completed your weekly meal plan, fill in the ingredients you'll need for the week ahead. I do all my grocery shopping on Monday and I only go once a week. By doing this I not only save myself multiple trips to town, but I also save money by not impulse buying several times a week. Shop once for the week and be done!
If you make it a habit to start organizing the week ahead every Sunday, you'll quickly see how taking an hour each Sunday to do it will make the week run so much better! Since I have all my meal planning and grocery shopping done at the start of every week I just have to follow my planner and not worry about brainstorming what's for dinner come 4 o'clock every night! I hope these free weekly planner and shopping list printables help you get organized too!
Remember to share this post on Facebook and Pinterest so your friends can take advantage of these free printables too!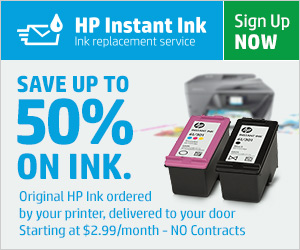 *PRO TIP* If you have a printer and love printing free printables, photos, checklists and more then you definitely need to sign up for HP Instant Ink and save 50% on your printer ink! I have been personally using this service for years and print up to 100 pages a month and never worry about how much ink I am using. When your printer starts running low it automatically orders more ink and it shows up at your door! No postage fees! And with plans starting at just $2.99 you can quit worrying about how much ink you are using and print all the color photos and printables you want! This is the best way to save on printer ink!
Sign up today
and start saving money on your ink.