Meal Planning Dinner Ideas – Week 44
We are back with another week of meal planning dinner ideas all in hopes of making your life just a little bit easier. You'll find a wide variety of dinner ideas sure to please even the pickiest eater in your house. Make sure to check back next week for another weekly meal plan!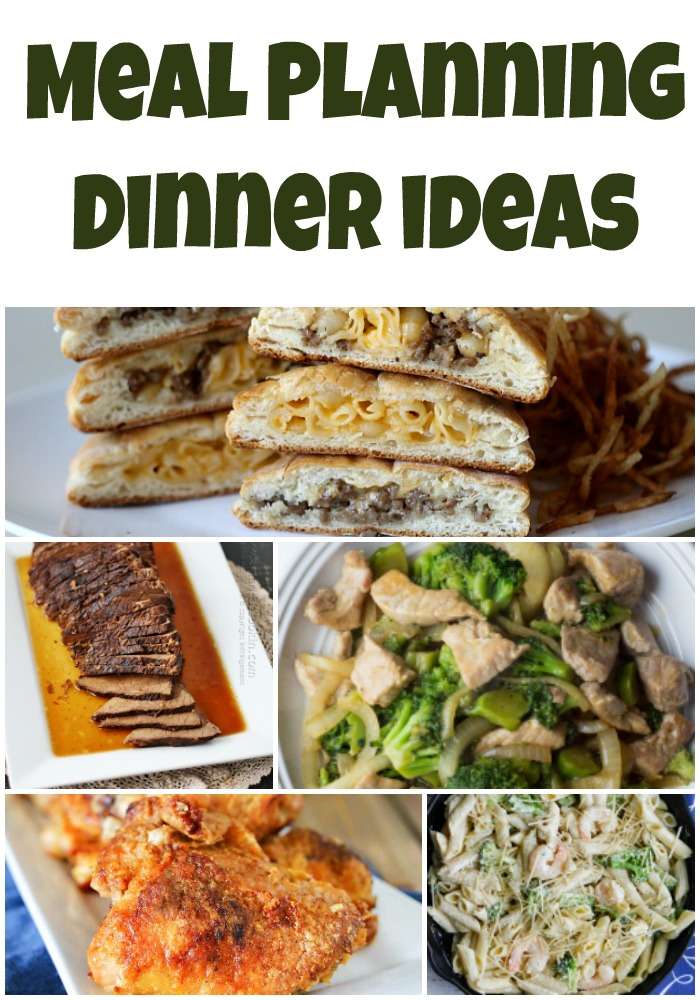 Week 44
Monday Get the slow cooker ready for a new take on an old classic with this Chicken Un-Fried Steak
Tuesday Mix up something new with this Pork and Broccoli Stir Fry
Wednesday My kids love anything in a pocket and mac n' cheese. Combine them with these Mac n' Cheese Pockets
Thursday Shake up a boring dinner with this Stuffed Chicken Alfredo Bread
Friday Comfort food with a bit of a twist, Slow Cooker Roast with Brandy Sauce
Saturday Make a favorite without all the fat, this Oven Fried Chicken looks good.
Sunday End the weekend with a family meal and some Shrimp Alfredo Pasta
I hope these weekly meal plans help you to organize your weekly meals and plan in advance for the upcoming week. By doing this you'll save time, money and frustration! Don't like a dish listed here? Grab a different meal idea from one of my previous weekly meal plans and swap it out! Be sure to check out my free printable weekly planner and grocery list to make planning your week a breeze!