Making Indoor Exercise Fun For Kids This Winter!

Here in Northern Minnesota our Winters get long. Very long. It seems like we have a good six months of Winter and cold, icky weather. Being cooped up inside for that long can be taxing on both Mom and the kids. Kids get bored and they don't get to wear off all their energy being inside all day. That's why I get creative and love to find new ways to keep my kids active even when we can't go outdoors. We just had a long stretch of extreme cold temperatures and we were stuck inside for weeks on end. We came up with some fun ideas and the kids are still asking to do them everyday. These were a big hit with my kids so I had to share! My kids love this fortune teller from Team Kellogg's! I printed them off and we made them together. I have to admit that I haven't made a fortune teller since grade school so it was a good thing it included folding instructions! You can print them off too and create them with your kids!

Click HERE
to download and print your own fortune teller!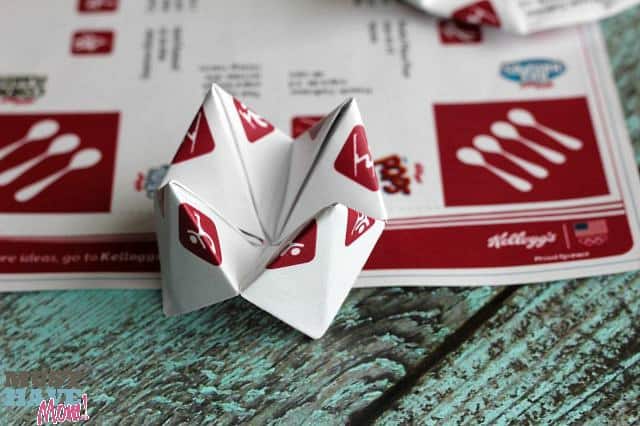 Once you have folded them they will look like this. Slip your fingers into them and start playing! Each flap opens to reveal a new activity that your kids can perform. My kids loved this and we still play it each day to get them moving. This is a great way to make exercise fun!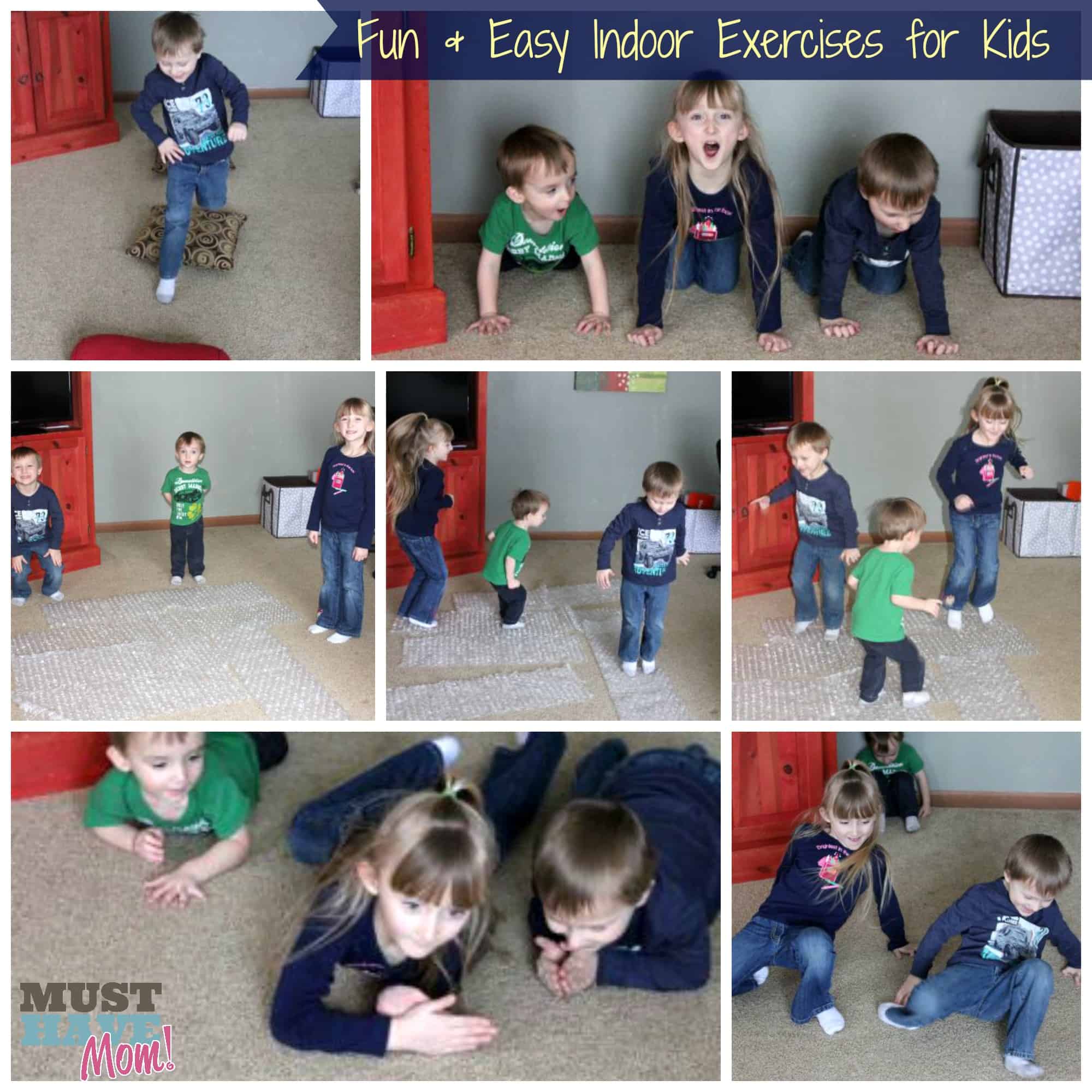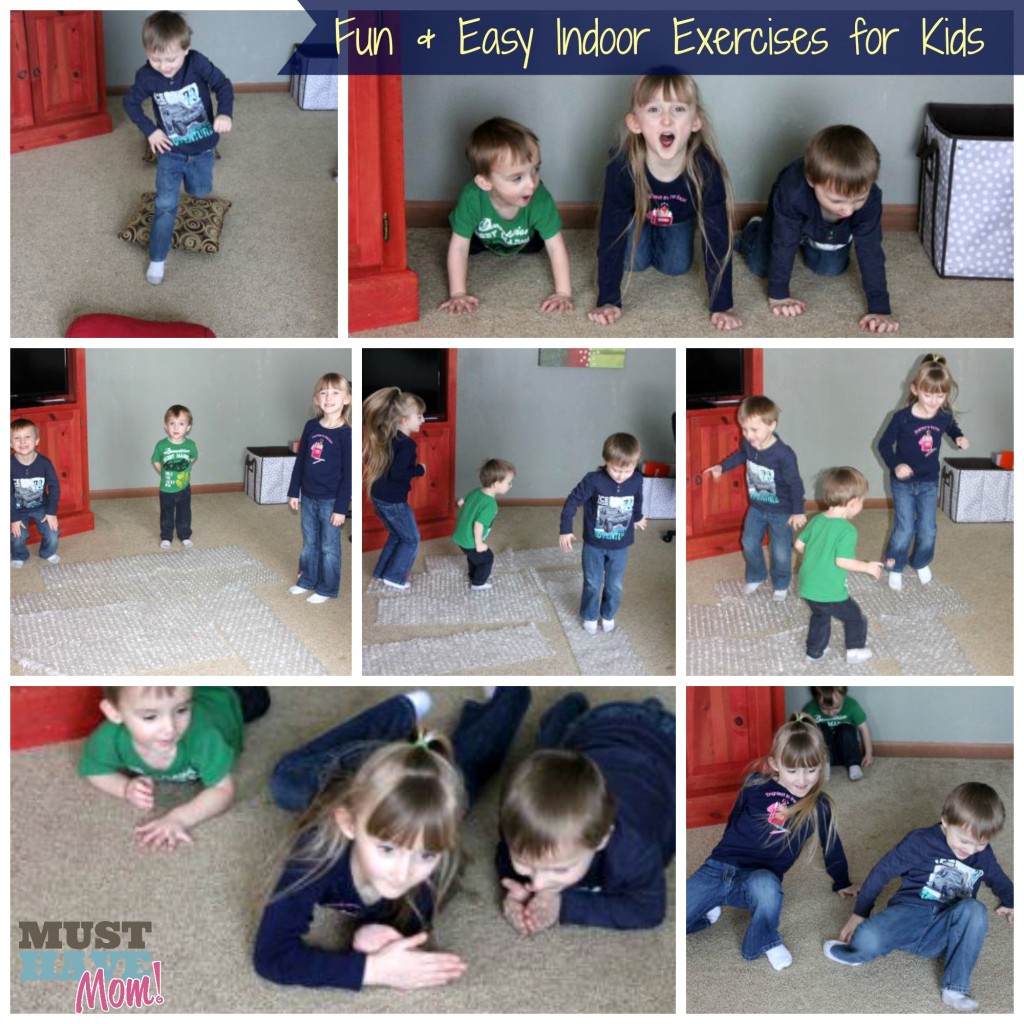 Coming up with indoor exercises doesn't have to be complicated and you don't need any special equipment to do it. Just get creative! My kids love doing indoor exercise activities and they have a blast. Here are some of our favorite ways to get moving:
Create an indoor obstacle course with pillows, chairs, benches, pool noodles, whatever you have on hand
Lay out bubble wrap and have the kids hop and jump until all the bubbles are popped
Have animal races with the kids imitating different animals; Crab walk, slither like a snake, etc
Play keep the balloon off the floor and don't let the balloon touch the floor; bop it, hit it, dive for it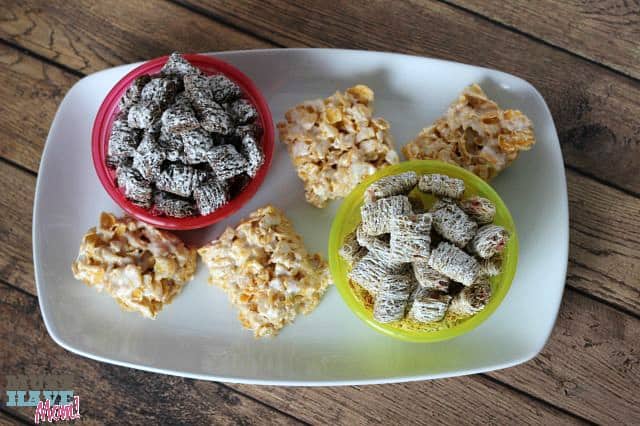 Once we are done with our indoor exercises the kids are always looking for a snack. I always have a great snack waiting for them after their activities. They love snacking on Kellogg's Mini Wheats. They have so many different flavors and we love them all! I also make cereal bars with Kellogg's Corn Flakes. Those are a favorite of mine! I make them in the microwave so they are quick and easy too!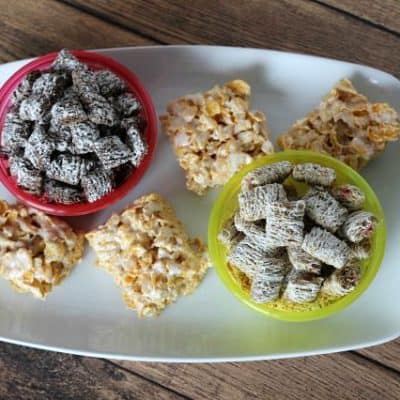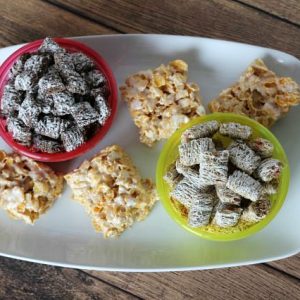 Kellogg's Corn Flake Cereal Bars
Quick and delicious cereal bars using Kellogg's Corn Flakes
Ingredients
1/3

cup

margarine or butter

1

package

10 oz. about 40 regular marshmallows

6

cups

Kellogg's Corn Flakes® cereal
Instructions
Melt margarine or butter in microwave safe bowl

Add marshmallows to bowl and stir

Microwave for 60 seconds and stir

Microwave an additional 20 seconds at a time if needed until marshmallows are completely melted

Stir in Kellogg's Corn Flakes until coated

Spread in a greased 8x8 pan
What are some of your favorite ways to get active with your kids indoors? I'd love to hear your ideas!
Visit Team Kellogg's Great Starts Tips site for even more great ideas!