Easy Hormel Pork Tenderloin Recipes! Wow them with this easy dinner idea!
Friday usually means pizza day around here. By Friday I'm beat and the only thing I want to do is have fun with my family and RELAX! We went to the cabin a couple weeks ago for the weekend and I wanted to bring easy to prepare meals that would taste great. When I'm at the cabin the last thing I want to do is sit inside cooking all day. I tried out a Hormel Pork Tenderloin and it was my first time cooking it as is. I've made them in the past wrapped in puff pastry (which is delicious!) but it's putsy. This time I followed the package instructions and just baked it in the oven for about 30 min. It was SO easy! Just take it out of the package. Put it on a pan and cook. Don't overcook it or it will dry out!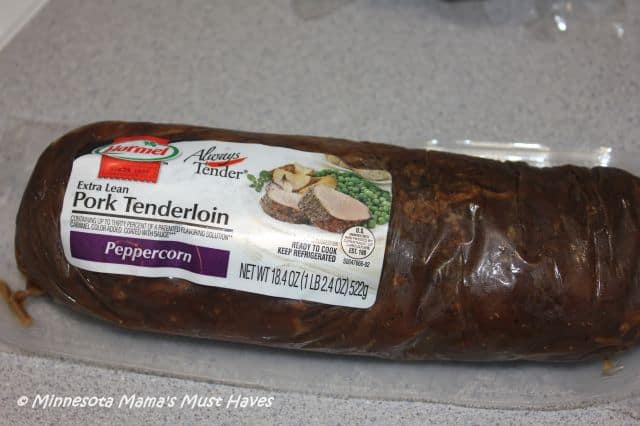 Then you get this delicious, moist pork and everyone at the table will praise you and you don't have to tell them how easy it was 🙂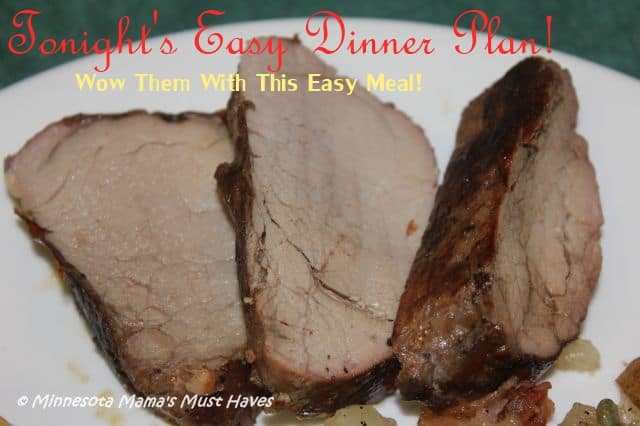 Serve it up with some yummy sides and you've got dinner! I served corn on the cob and beans, potatoes and bacon. You can get my recipe for beans, potatoes and bacon here. To make it even quicker and easier use the hormel pre-cooked bacon in it.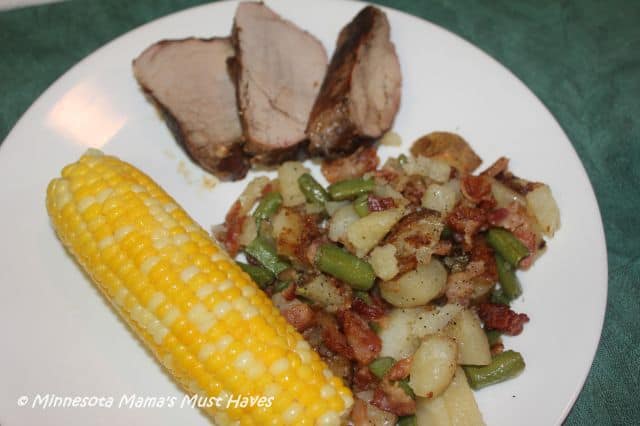 This weekend we are heading to the Minnesota State Fair! I can't wait to try some yummy food and see all the animals in the birthing center! What are your weekend plans? Give this quick, delish dish a try! Have some great Hormel Pork Tenderloin Recipes to share? Leave them in the comments so I can give them a try!
*I am a Hormel Extended Family Blogger. I received no compensation for this post. I received a coupon to facilitate my post.