var axel = Math.random() + "";
var a = axel * 10000000000000;
document.write('');
Ahhh the dreaded science fair project. It would seem this one project can cause more turmoil in a family than many common stressors do. Today I am here to solve that problem for you and give you a whopping 5 easy science fair projects that anyone can pull off (without tears or yelling!). These projects are kid-driven, meaning they can be primarily accomplished by your child with adult supervision. That's right, no interfering from the parents. These aren't supposed to be perfect, they are supposed to be elementary projects so resist the urge to correct that crooked line or off-center word!

I have created an easy step by step tutorial you can follow in order to create these easy science fair projects. All 5 of these science fair projects use an Elmer's corrugated tri-fold board. I'm going to show you step by step how to complete the popcorn science fair project and I will also give you 4 additional ideas that you can do using the same step by step directions I used for the popcorn science fair project.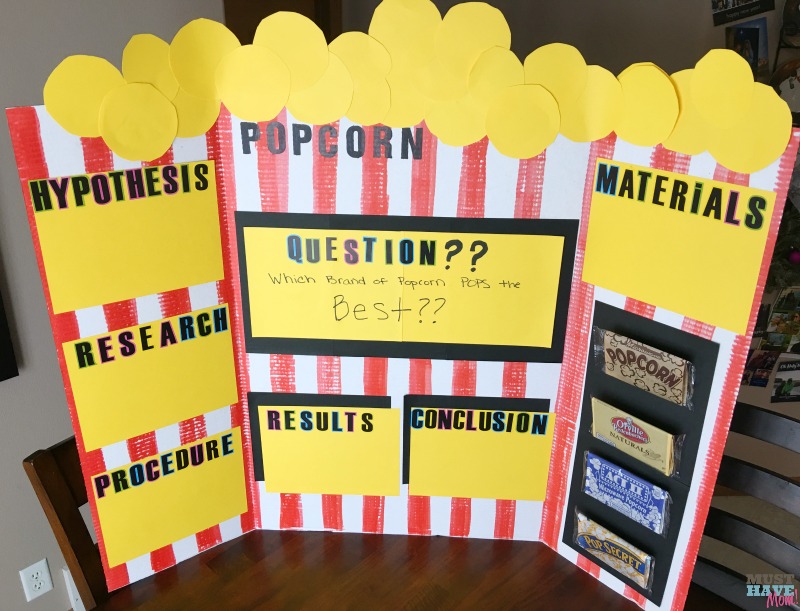 Each of these easy science fair projects will need to include a question, hypothesis, research, procedure, materials, results and a conclusion. All of this data will be gathered in a visual presentation on an Elmer's tri-fold display board.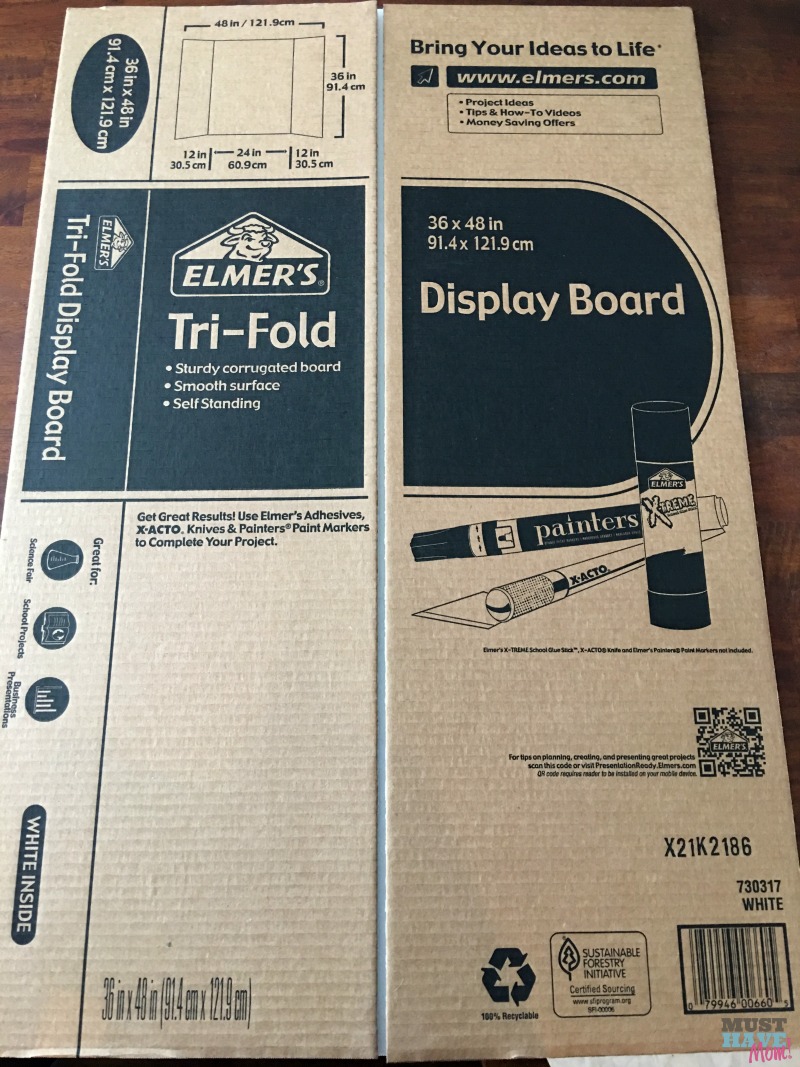 Of course you'll need this Elmer's tri-fold display board no matter which of the 5 easy science fair projects you choose. So be sure to pick one of these up at Target.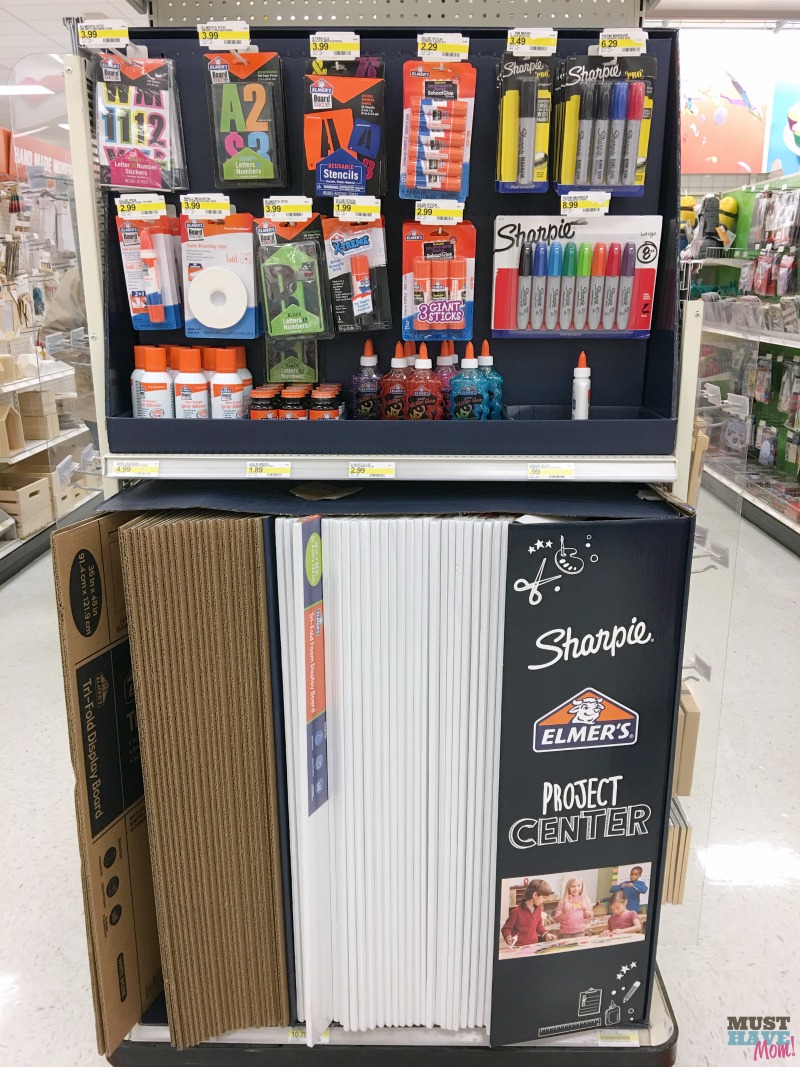 All of the materials I use in this project can be found at Target. They have an amazing selection of supplies to choose from. There is also a cartwheel offer you can redeem for even bigger savings!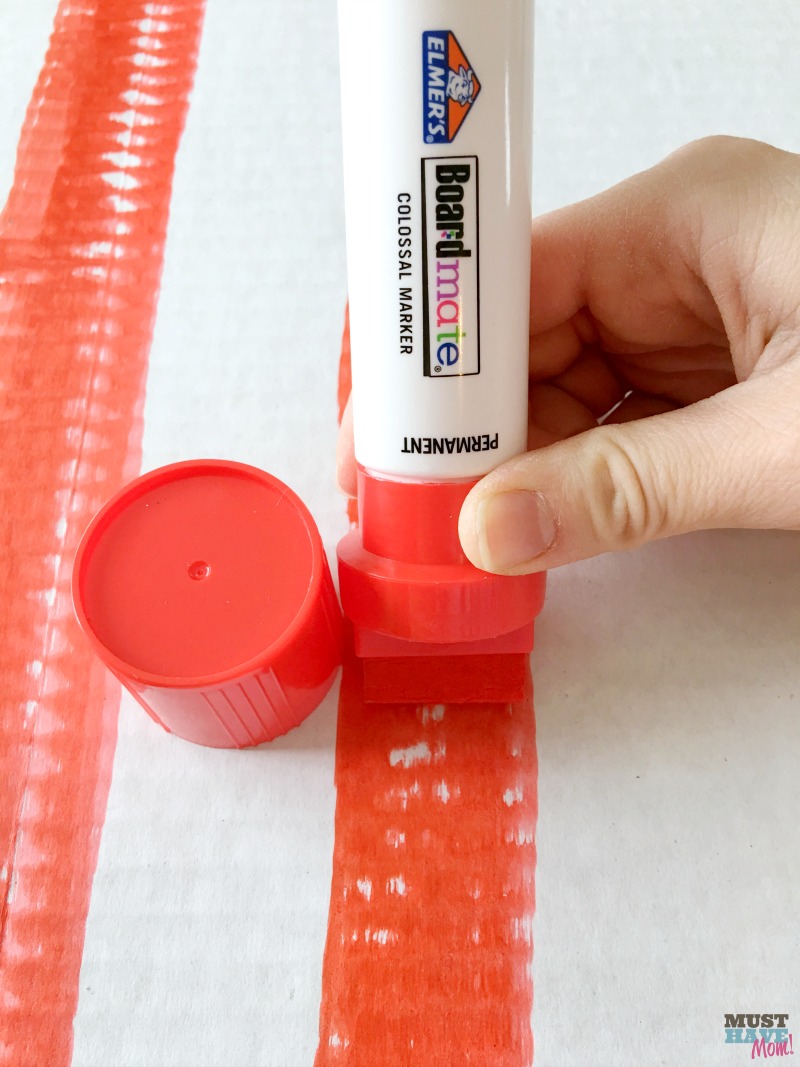 For the popcorn science fair project you will begin by making red stripes on the white cardboard tri-fold display board in order to give it a "popcorn box" appearance. To easily create the stripes use the Elmer's Boardmate Colossal Marker.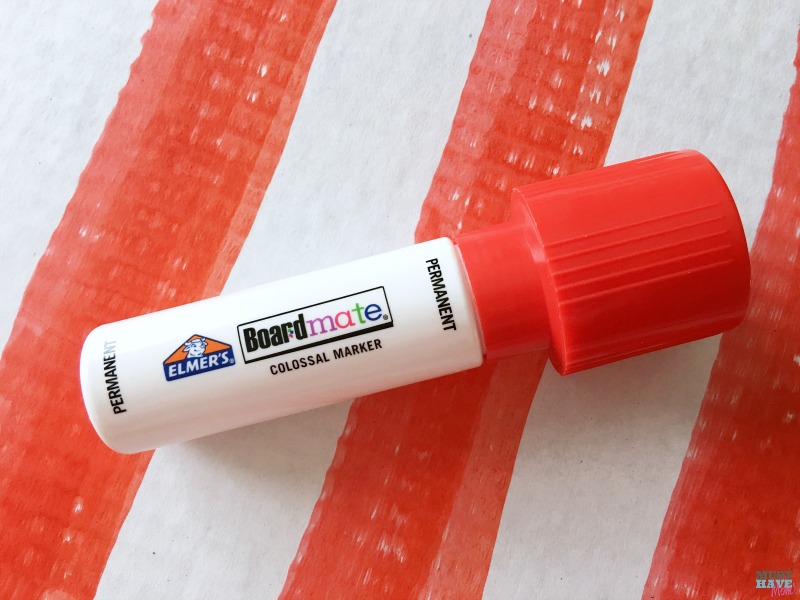 I used the cap to eyeball the spacing between stripes and let my 3rd grader create the stripes. Remember, perfection is not the goal here! These kids are young and the lines won't be perfectly crisp or straight and that's okay!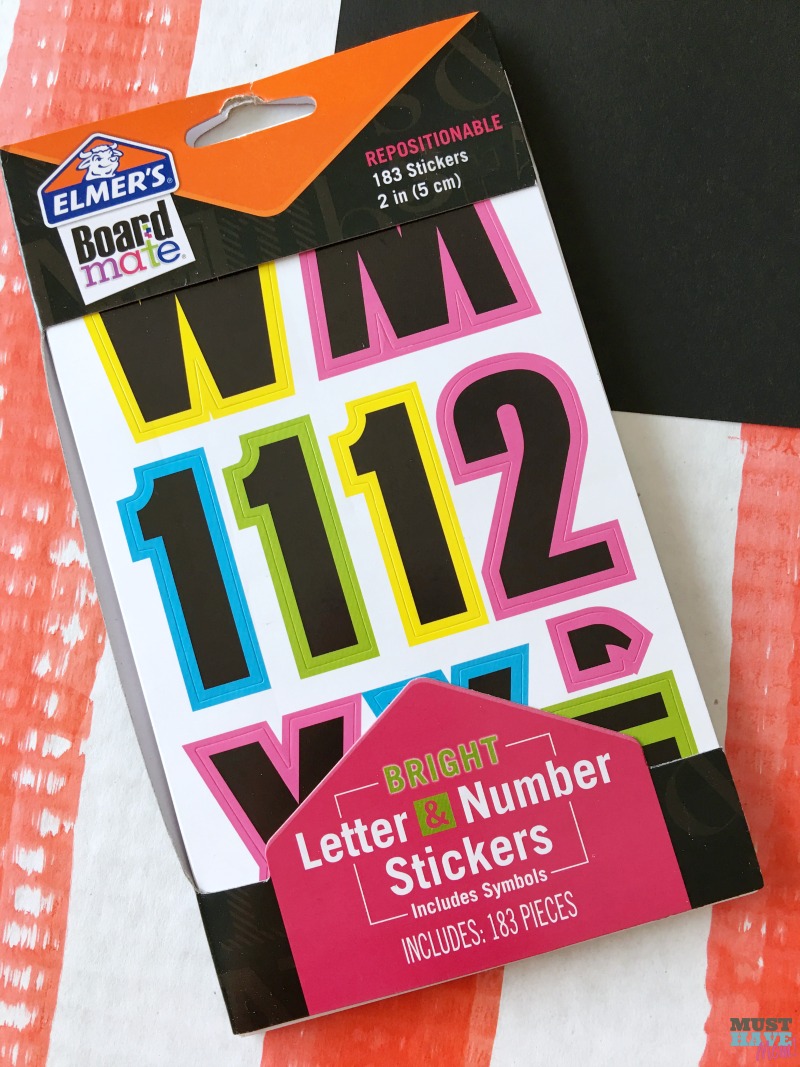 One element that can be difficult for kids to do is to create large lettering on a display. These Elmer's Boardmate Letter & Number Stickers are perfect because they are re-positionable so if your child makes a mistake in placing them you can just peel it up and re-stick it. I love them!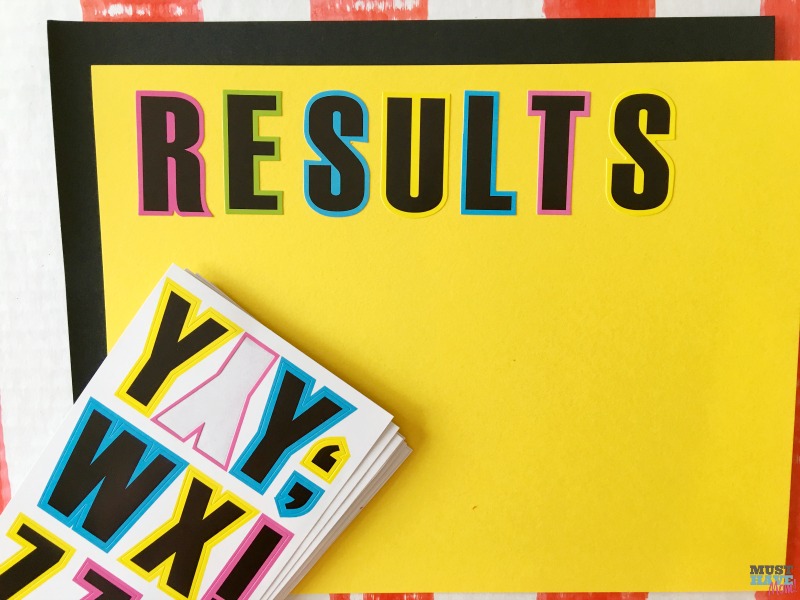 Use yellow cardstock paper to create the background for the hypothesis, research, procedure, materials, results and conclusion sections. Use the re-positionable stickers to headline each paper. There are enough letters in one pack of Elmer's Boardmate letters & numbers to complete this entire project!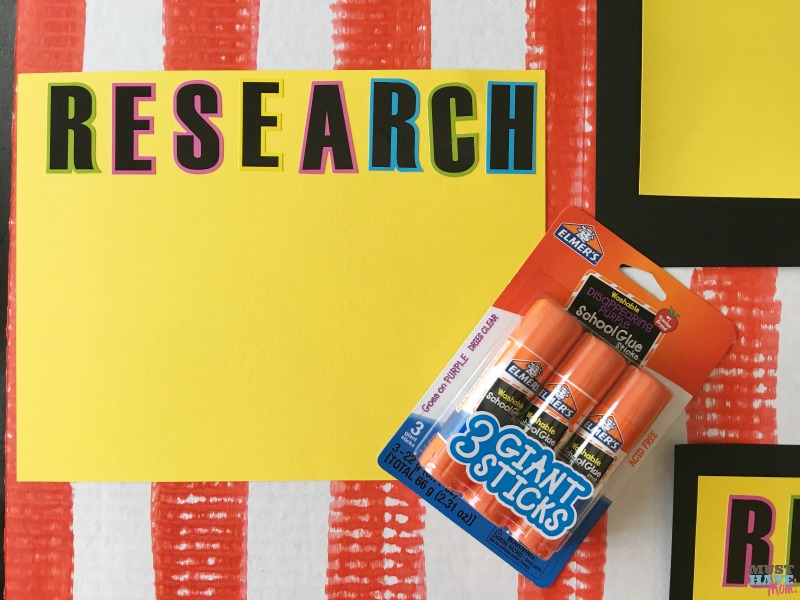 Once you've finished placing the letter stickers, use Elmer's disappearing purple glue giant sticks to glue down each of the yellow pieces of paper.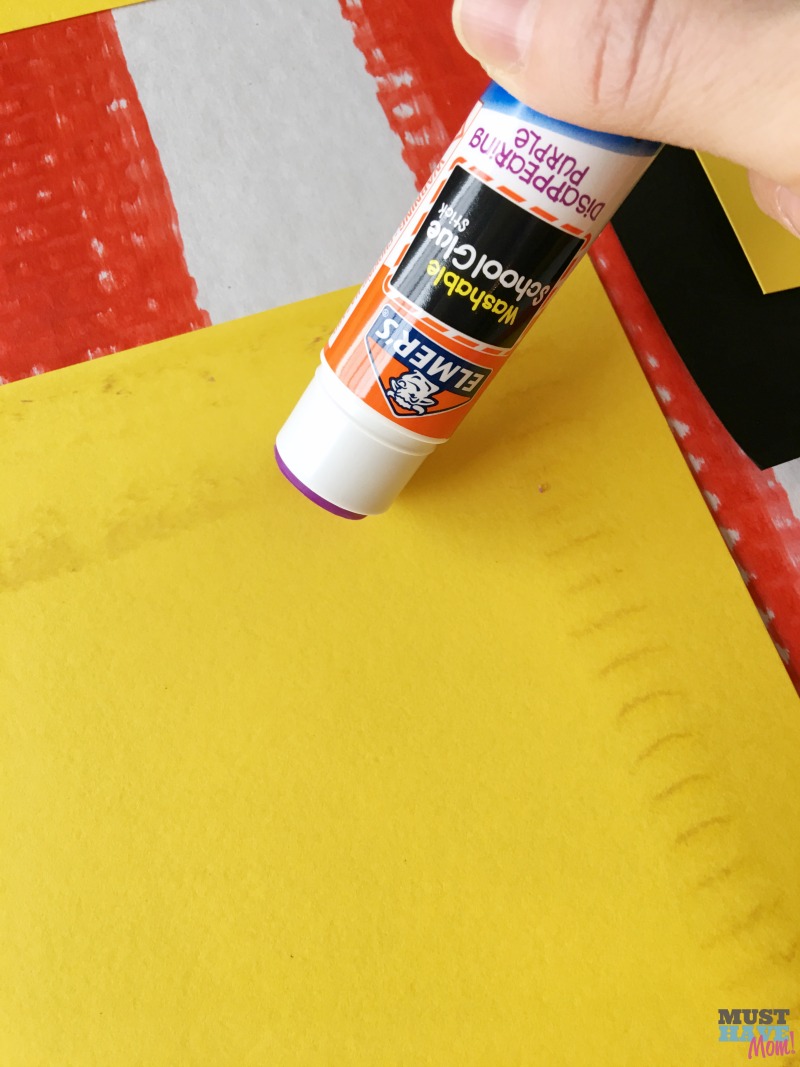 Since the glue goes on purple and disappears, it is easy to see where you've placed glue and where you still need to. This was really handy when I was gluing on the popcorn kernels in the end as well!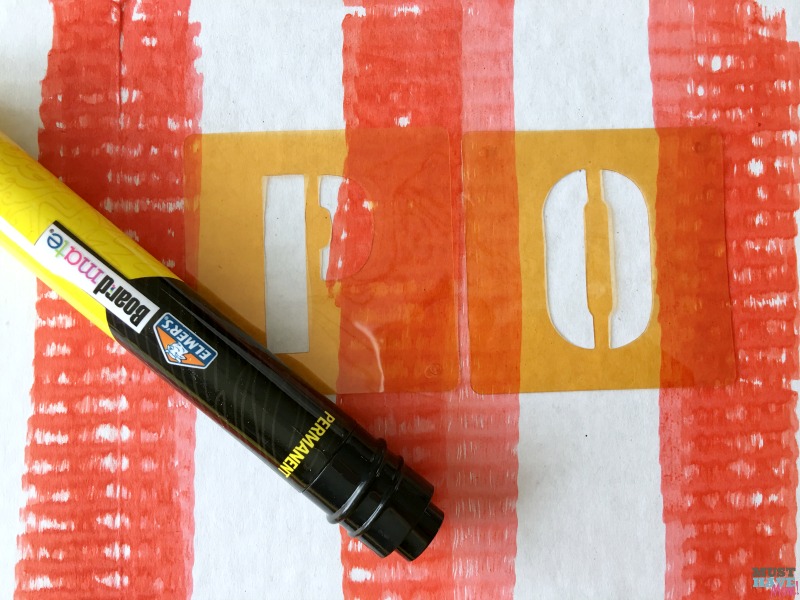 Use Elmer's Boardmate reusable stencils to create a title on the top of your tri-fold board. For this project we simply titled it "popcorn". The Elmer's Boardmate markers worked great to fill in the stencils quickly and easily.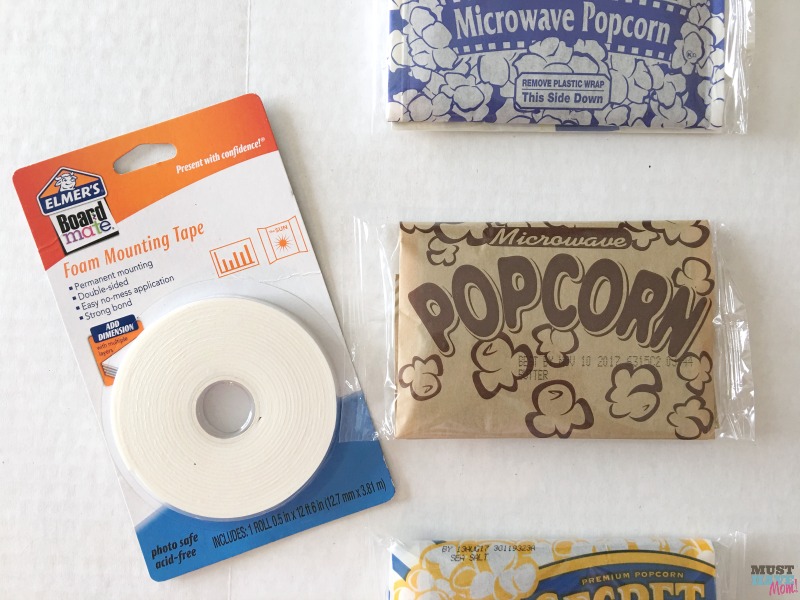 Elmer's Boardmate foam mounting tape is perfect for mounting heavier things to your tri-fold board. For this science fair project we will be using it to mount the different brands of popcorn in our experiment to our board under "materials". Simply cut a length of tape and press it onto the back of each package of popcorn near the middle. Peel off the double stick backing and affix it to your board.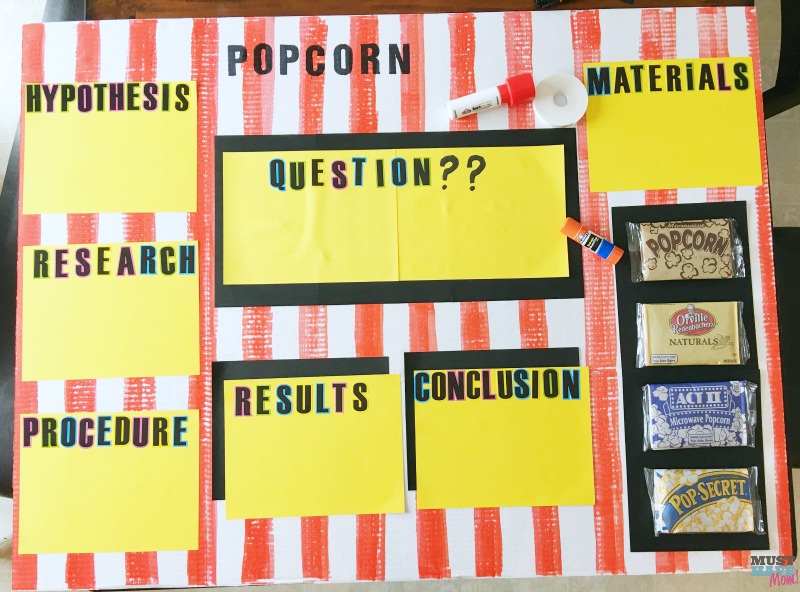 Once you are done with all the gluing and lettering your board should look like this.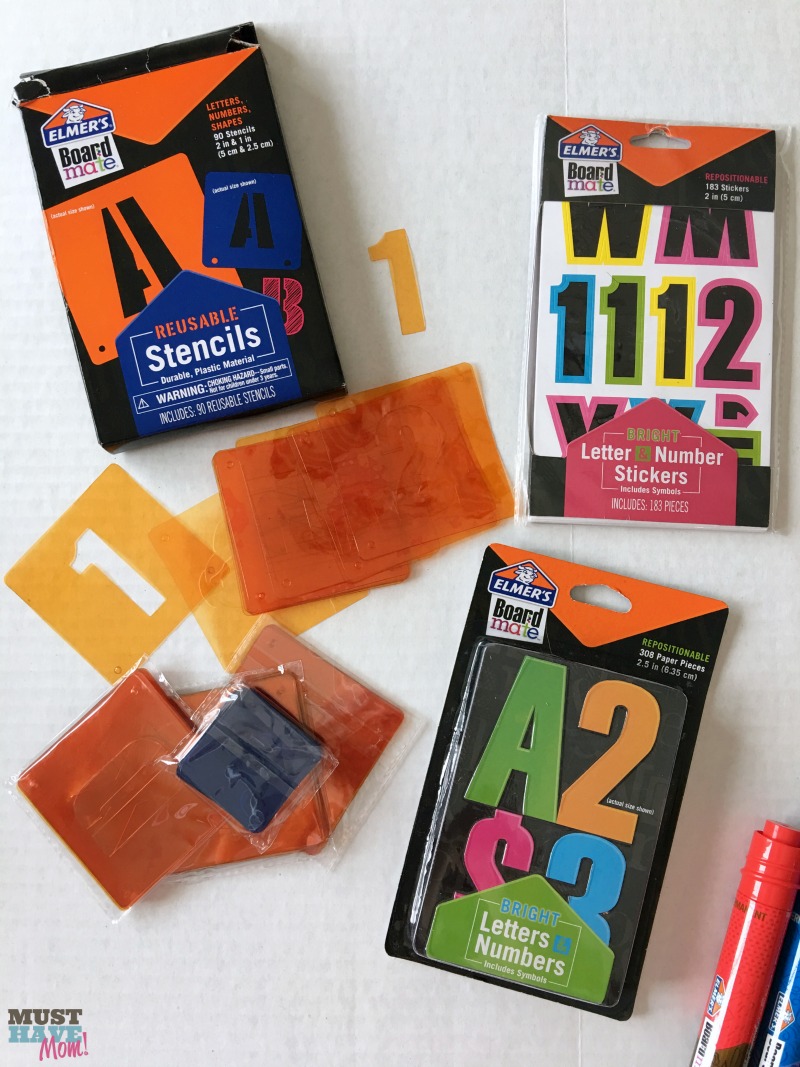 If you are struggling with your lettering I highly recommend using some of these products I found at Target! They save a lot of struggle and frustration, especially for your child!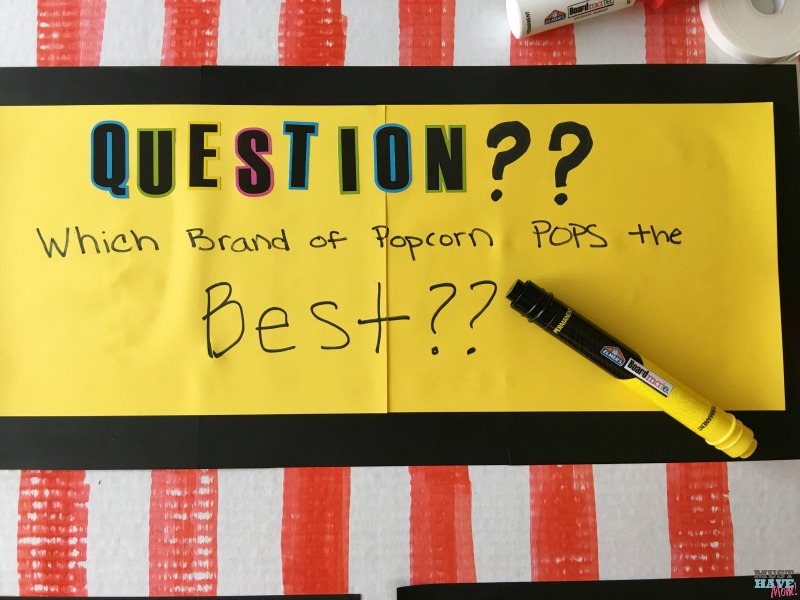 Every science fair project starts with a question. For our popcorn science fair experiment the question is: "Which brand of microwave popcorn pops the best?" Next your child will need to conduct the experiment. I have purposely left the data blank here so your child can reach their own conclusions and results!
Now finish off your display by making your board look pretty! I used the package from the foam mounting tape as a stencil to create circles as my popcorn for the top of my board display. Use yellow cardstock paper to cut out several circles.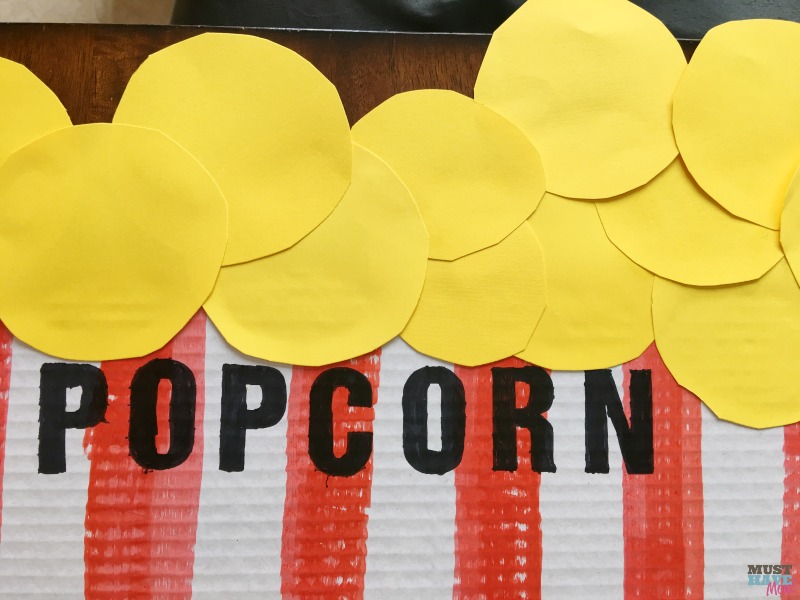 Then glue them to the top of your display board to resemble popcorn coming out of your box!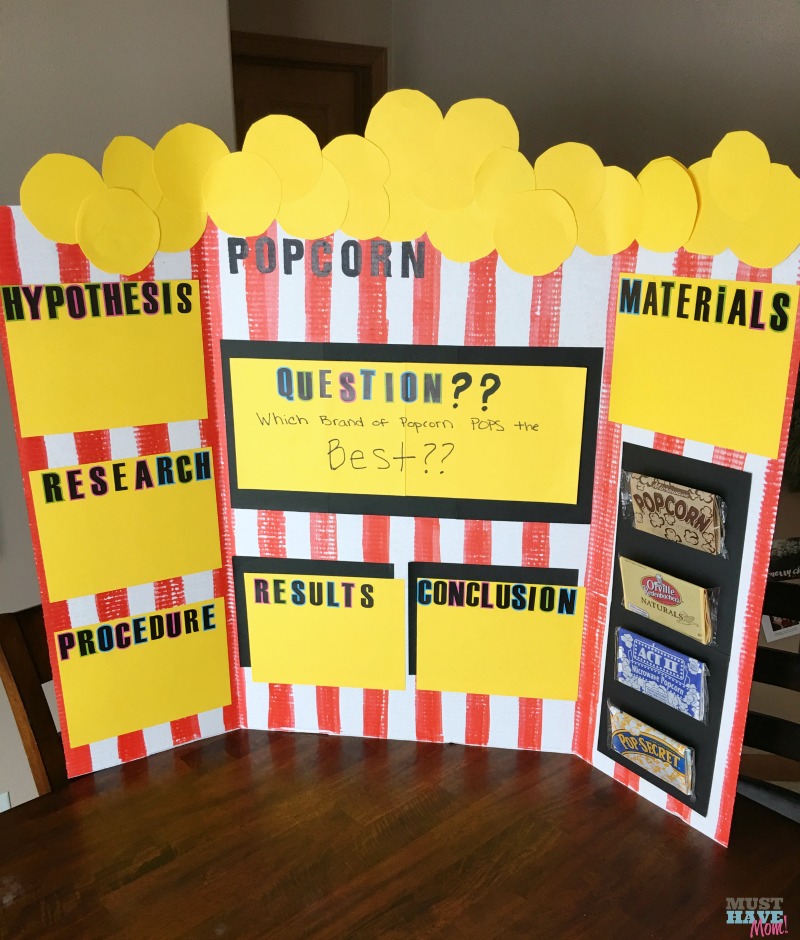 Your finished display should look like this! Now for each of your yellow sections your child can either write out or type out their information and add it to the board. This is where the fun part begins! The actual experiment! For the popcorn science fair project procedure here are the steps you'll take:
Pop 3 bags of popcorn brand A.
Count the number of un-popped kernels in each of the 3 bags for brand A.
Figure out the average number of un-popped kernels for brand A by adding up all of the un-popped kernels and dividing by 3.
Repeat steps 1-3 for brand B.
Repeat steps 1-3 for brand C.
Now use the data to calculate the results and come to a conclusion.
Using this same step by step procedure you can also do these four easy science fair projects as well!
Penny Cleaning Experiment:

Question: Which liquid will clean a penny the fastest? Use various liquids such as dish soap, cola, water, vinegar and lemon juice to see which will clean the penny the quickest.

Biggest Bubble:

Question: Which brand of bubblegum produces the biggest bubble when blown? Test various brands of bubblegum and measure the bubbles when you blow them. See which brand is best suited for bubble blowing!

Fastest Drying Nail Polish:

Question: Which brand of nail polish dries the fastest? Test several brands of nail polish to see which brand dries fastest.

Best Stain Remover:

Question: Which stain remover works best? Test various stain removers on the same type of stain and see which one works the best at removing the stain.
This type of easy science fair project is easy to translate into many different ideas. The basic layout of the science fair display remains the same. These ideas are quick and easy to execute and I hope that in showing you how easy it is to put them together, you will feel at ease with helping your child execute their project!

*Thank you to Elmer's® and Sharpie® brands for sponsoring this post.