How To Keep Track Of Passwords Securely (And For Free!)
If you are anything like me you have a million different sites that require you to remember a username and password. My mommy brain is packed full of all sorts of valuable information and the last thing I want to have to remember is my username and password for each site I need to login to. Then many of us make the mistake of using the same username and password for every site that we login to (yes, I am guilty). The problem with that is that if a hacker gets their hands on just ONE of your logins they now have access to ALL of your sites you use it on. That is why it's recommended that you use a different password for every site. Well, who can remember all those passwords?! What you need in order to have a different set of login credentials for each site is something that will remember your password for you. It needs to be secure though and I don't recommend just storing it in your computer or writing them all down as that is not secure and can easily be compromised. So what are your options? Well, I've found a fabulous (and FREE)  way to SECURELY store all of your online login info AND it will fill it all in for you. It gets better too, read on. I bring you PasswordBox.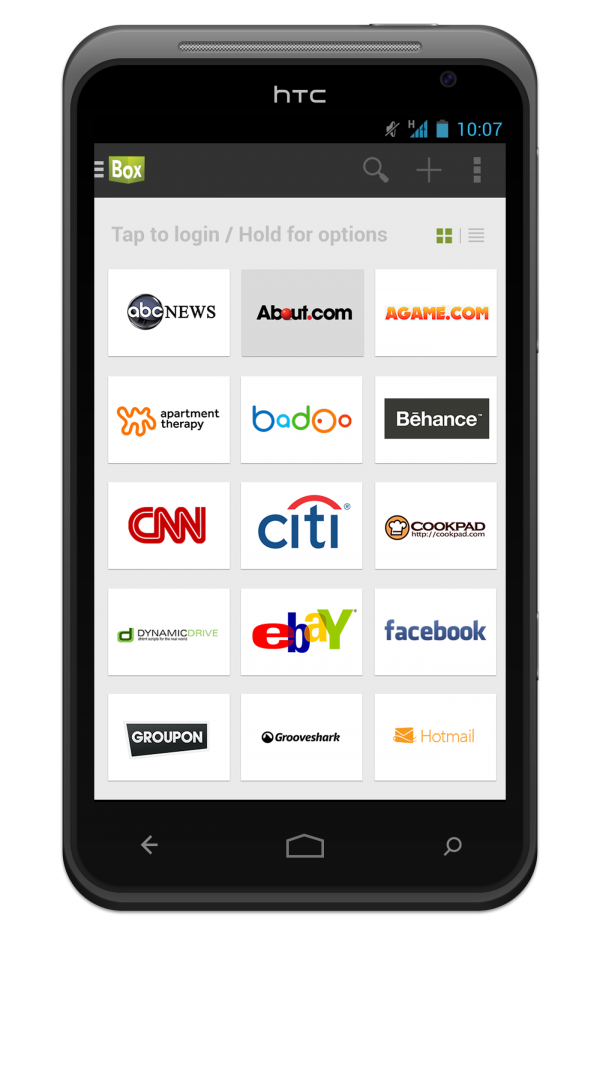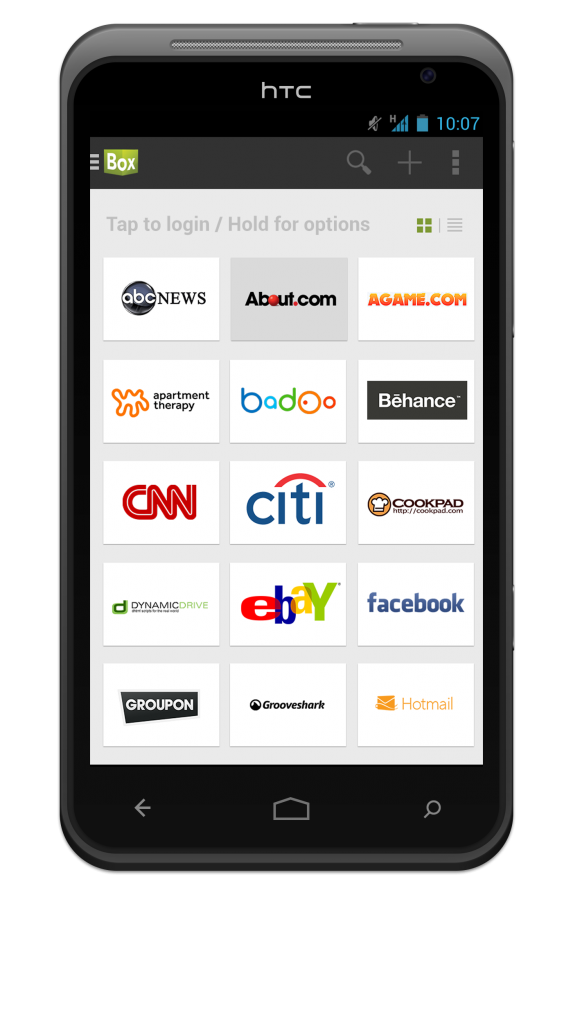 First let's talk security. Before entering all of my passwords into any app or program the first thing I want to know is how secure my info will be. I don't want to be handing over all of my personal login information to just any old site or risk that it will be compromised and fall into the wrong hands. PasswordBox protects passwords by encrypting them with AES-256, the strongest grade of encryption available. Secure SSL protects your data during sync between devices and there is an optional Pin Code Lock for additional security. They have taken steps to ensure that your passwords are safe. They also offer the option to securely share your password with co-workers and family. They even increase your online security with PasswordBox's super-secure password generation for every online account you own.
I love that you can instantly login to your accounts using their secure in-app browser. They offer a customizable start page for accessing your most-visited sites with 1-Tap which makes it quick and easy to login to your favorite sites. Their 20,000 recognized sites makes it easy to add new accounts to my start page and customize it to my most used sites. I love that PasswordBox remembers all my passwords for me and I don't even have to type them in or worry about autocorrect messing up my login. It takes care of it all!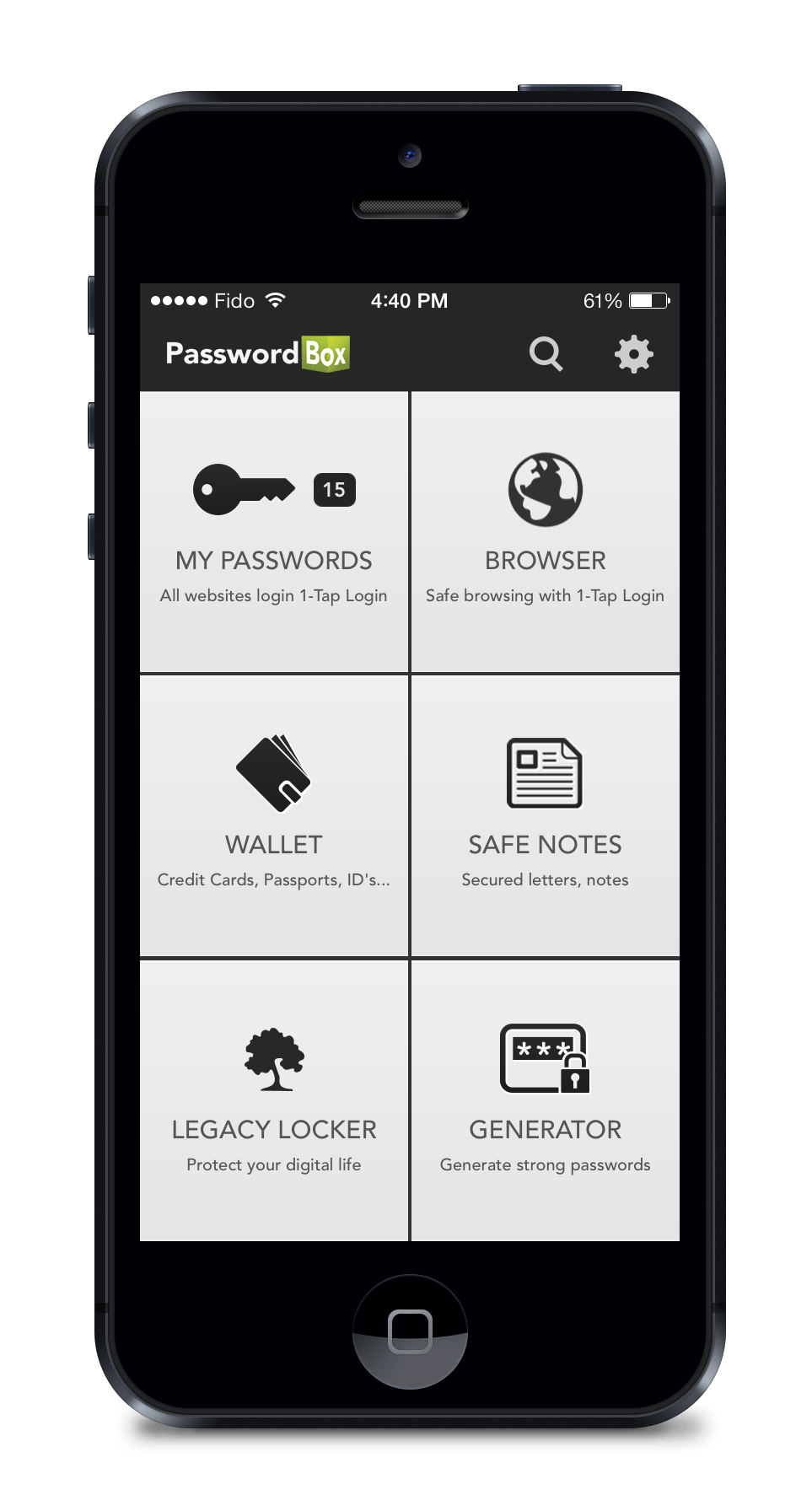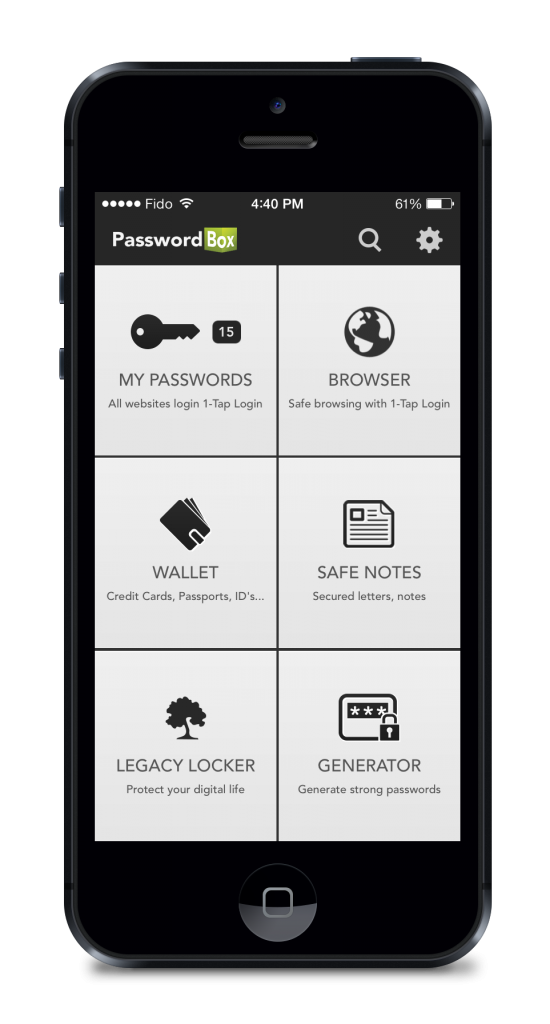 The beauty of PasswordBox is that it works with your computer and all of your devices so no matter what you are browsing on it is there and ready with your saved passwords. PasswordBox syncs to all devices instantly for free. I personally use my computer, iPhone and iPad to browse at any given time so I love that it works on all of my devices and once the passwords are saved they are available on all devices.
PasswordBox also offers a digital wallet & secure notes that allow you to create encrypted notes while keeping track of credit cards, passports and other sensitive personal data. It also features Legacy Locker which allows you to maintain control of your digital life and the ability to pass it on to someone you trust. This is patent-pending technology that is exclusive to PasswordBox.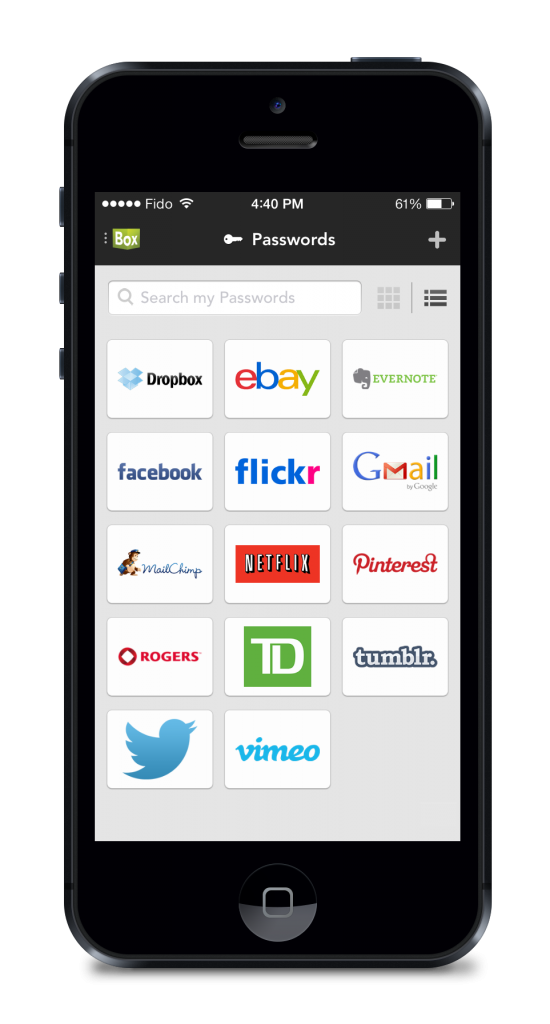 38% of Americans believe it would be easier to achieve world peace than to remember all of their online passwords. If you are one of those people that either can't keep track of passwords or you use the same password for every site then you need to get PasswordBox. It's free for up to 25 passwords  or you can upgrade to their Unlimited package for $11.99 per year, or refer 5 friends and have an unlimited free lifetime membership! Online consumers have an average of 25 online accounts so for most consumers this means you can use PasswordBox completely free!
PasswordBox is available on both Android and iOS. Get more info on their site and check out their informational video which shows just how cool the 1-Tap technology is here.