Creative Shoe Storage Ideas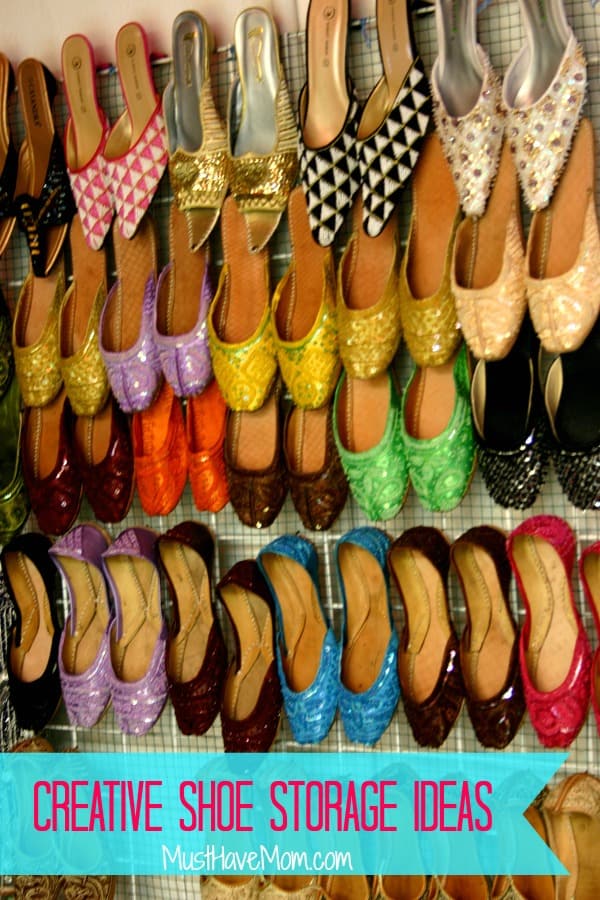 Shoes are one of those fashion must haves that can quickly overtake our closets and entryways. There is nothing worse than tripping over shoes left and right. Get your shoe collection organized so they are not only out of your way, but you can wear them all and enjoy them more because they will be easy to find. Whether you are addicted to high heels or have a huge collection of Reef flip flops, there is a shoe storage solution out there for you!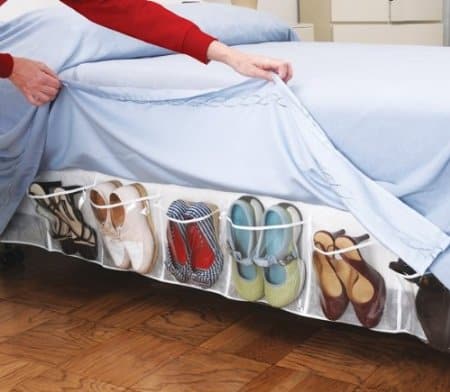 If you are short on space then check out this space-saving idea! Store your shoes in the unused space under your bedskirt! Get dressed easily and try on multiple pairs of shoes.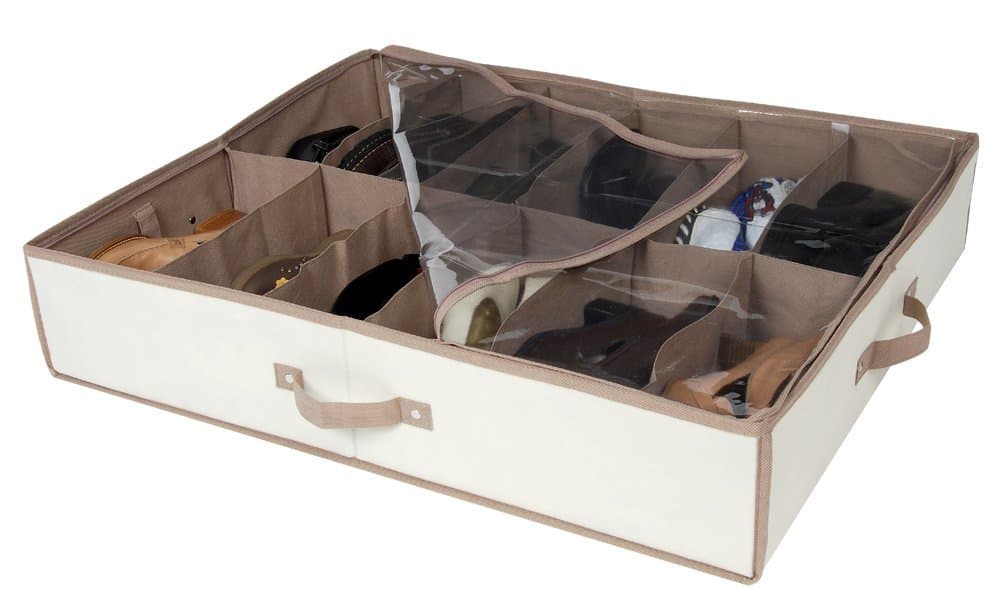 Don't forget to also take advantage of the unused space under the bed! Store your favorite sandals in pairs or have a space for each of your boots. Zip it shut to protect them from dust.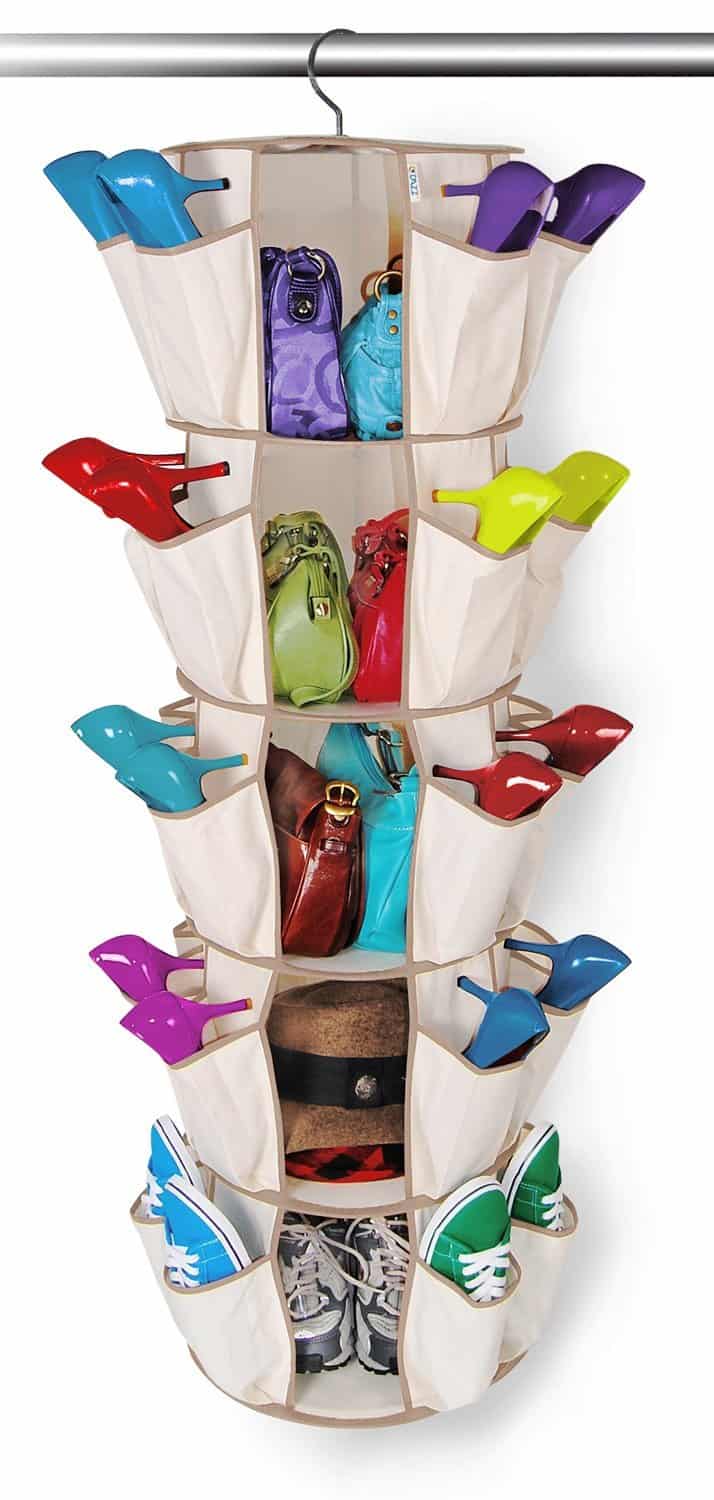 This shoe carousel will not only store your shoes, but it also stores your handbags! Get everything organized in one easy access spot.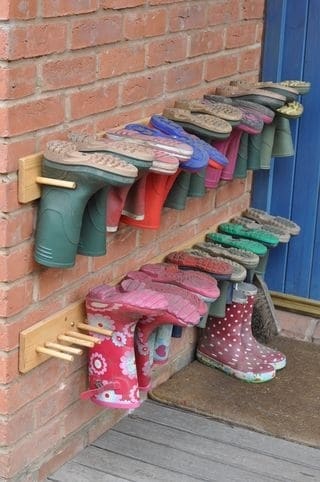 http://mamauk.typepad.com
Spring always brings muddy boots and storing them will they dry is always a challenge. This idea for rubber rain boots is ingenious! I love that they will drip dry and be ready to wear!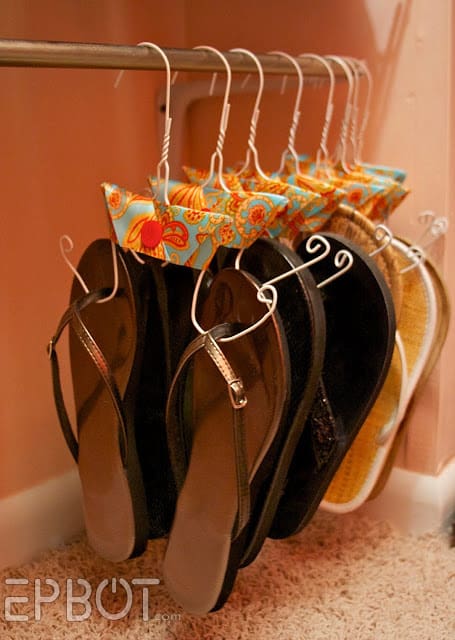 http://www.epbot.com
These DIY shoe hangers are ingenious! Take inexpensive wire hangers and turn them into your own custom shoe holders for flip flops, flats and more! Get the full tutorial at Epbot.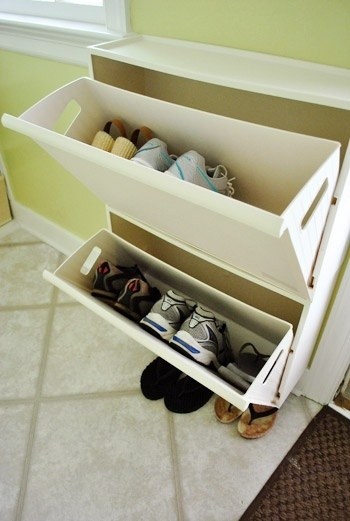 This Ikea recycling cabinet is the perfect addition to your entryway. Fill it with shoes instead of recycling and easily hide them away in the sleek cabinet. I love Ikea and they have a lot of inexpensive shoe storage options! I have one of their shoe hanging organizers in my front entry closet and it holds a lot of shoes! Think outside the box and turn something into a different use.
No matter the size of your house or the size of your shoe collection, there is a shoe storage solution for you! I love these creative shoe storage ideas and I hope they inspire you to create one that works in your space!
Do you have a large shoe collection? What shoe storage ideas do you find useful?